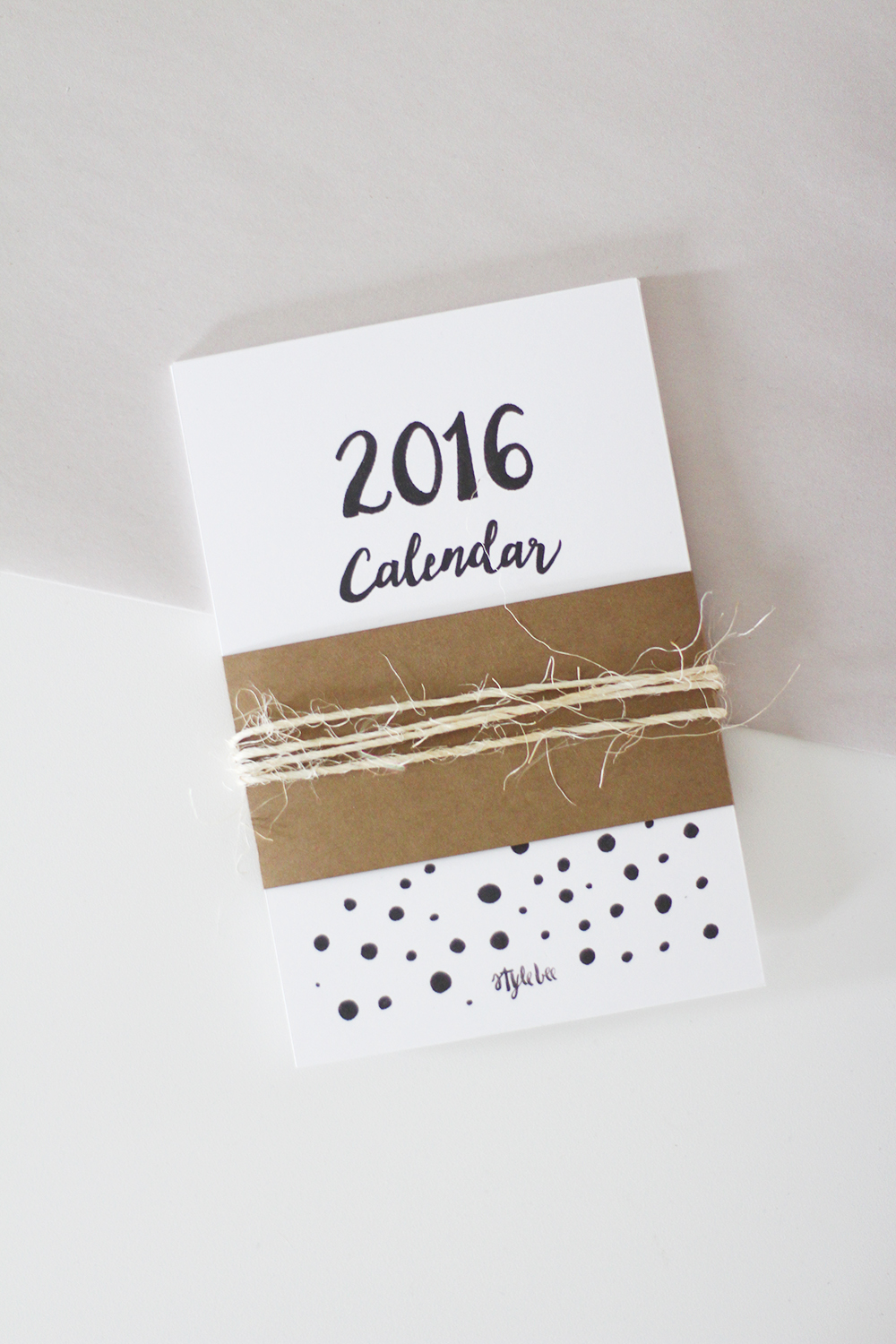 Woah! Not sure how a whole week went by without any blog posts but it's good to be back!  A little known fact about me is that I love making printable goodies, specifically calendars and organizational tools. I'll thank the compulsive organizer in my brain for that addiction. So, as a small way to say thank you for visiting and reading Style Bee this year, I decided to make one that you can print out for your desk, office, kitchen or just about anywhere you generally feel the urge to know what day it is. It also makes for a great gift to give a co-worker or colleague, heck, it's good for anyone really!
Scroll down for the super simple instructions and download link.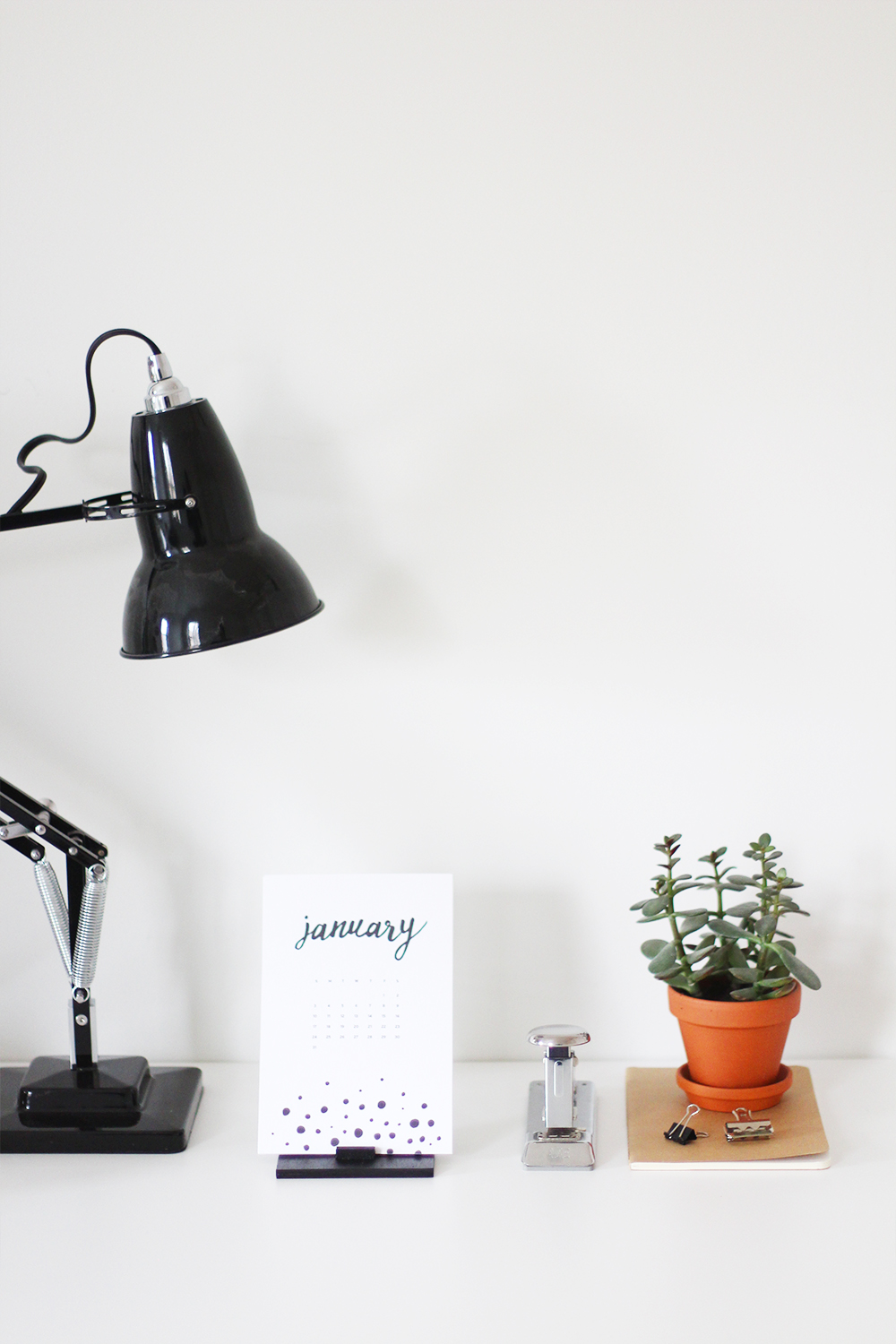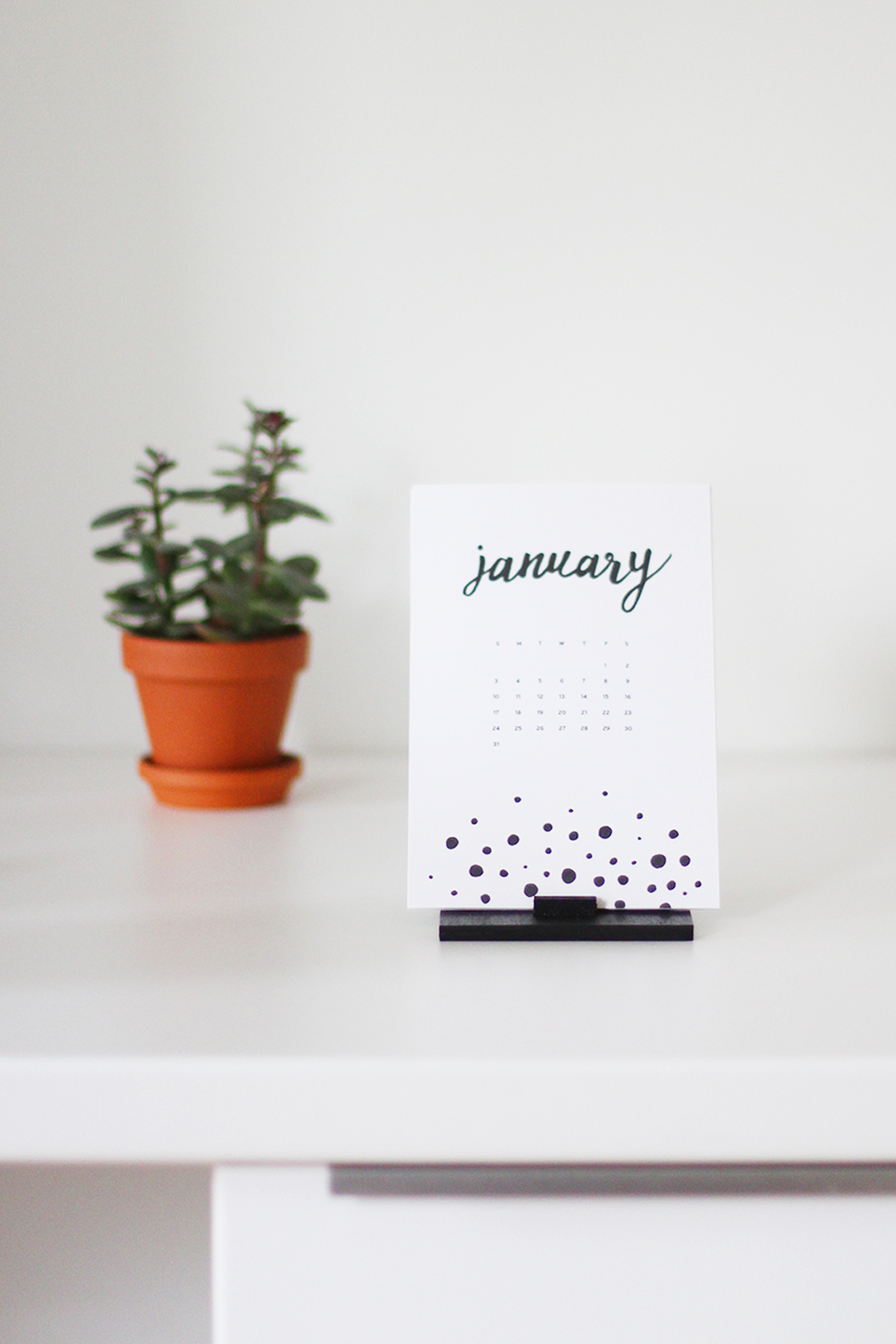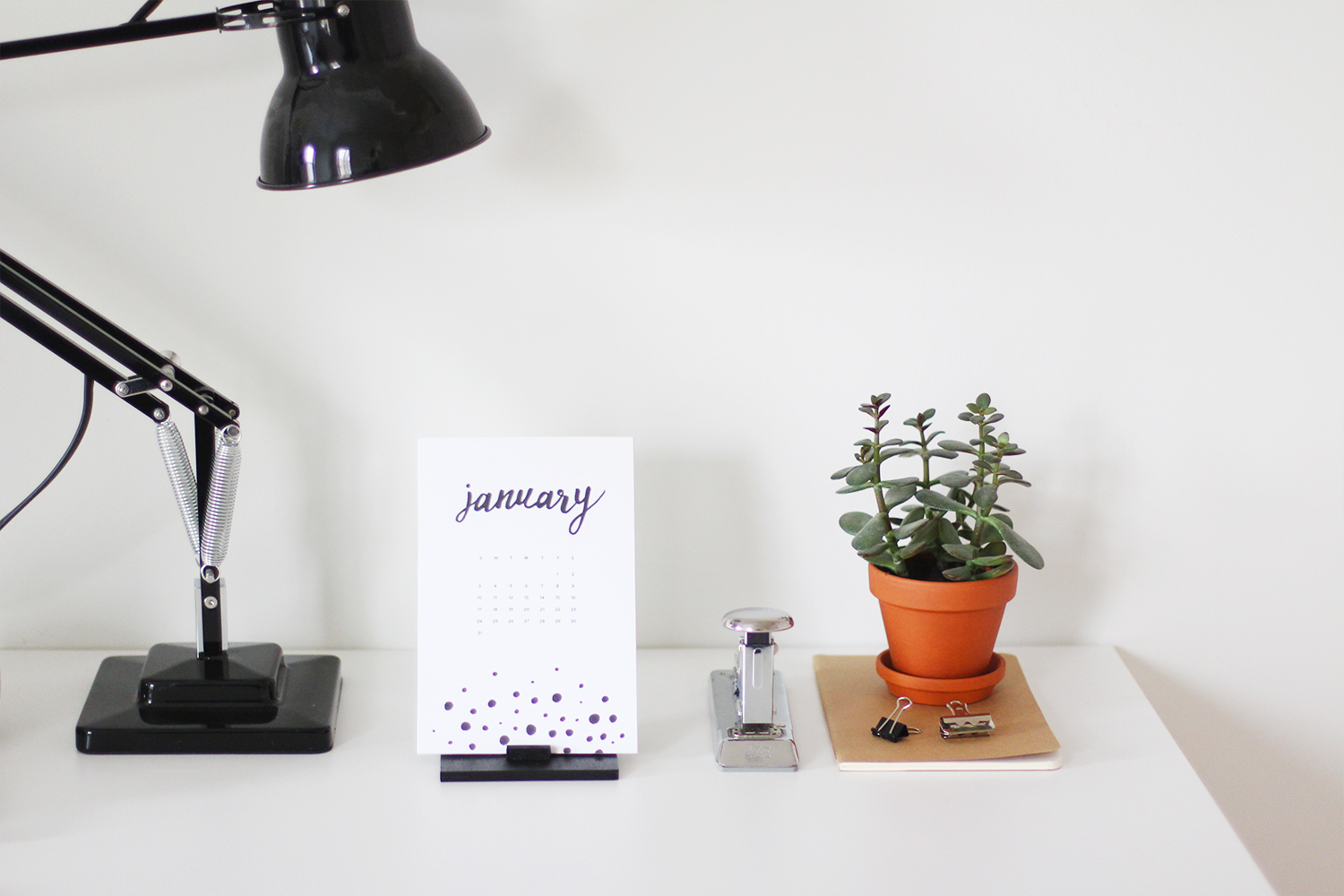 ---
DOWNLOAD THE FULL CALENDAR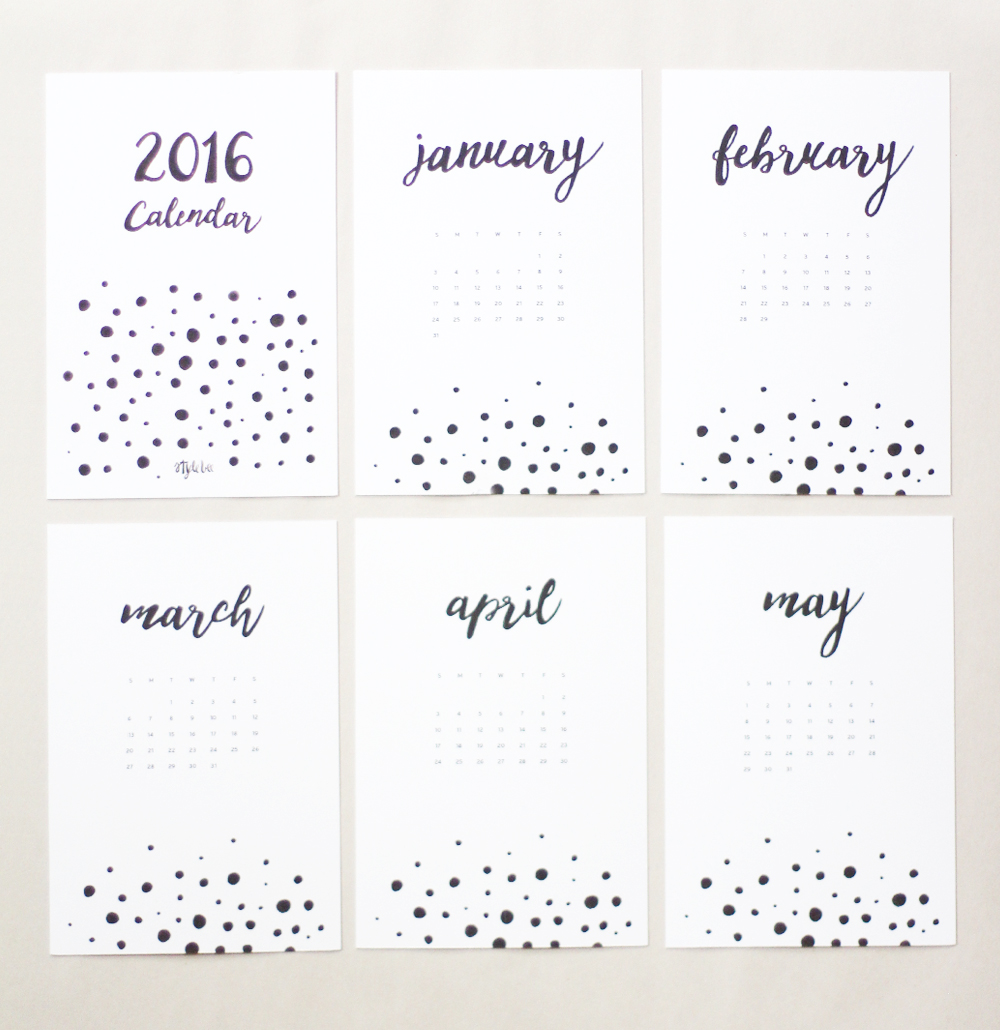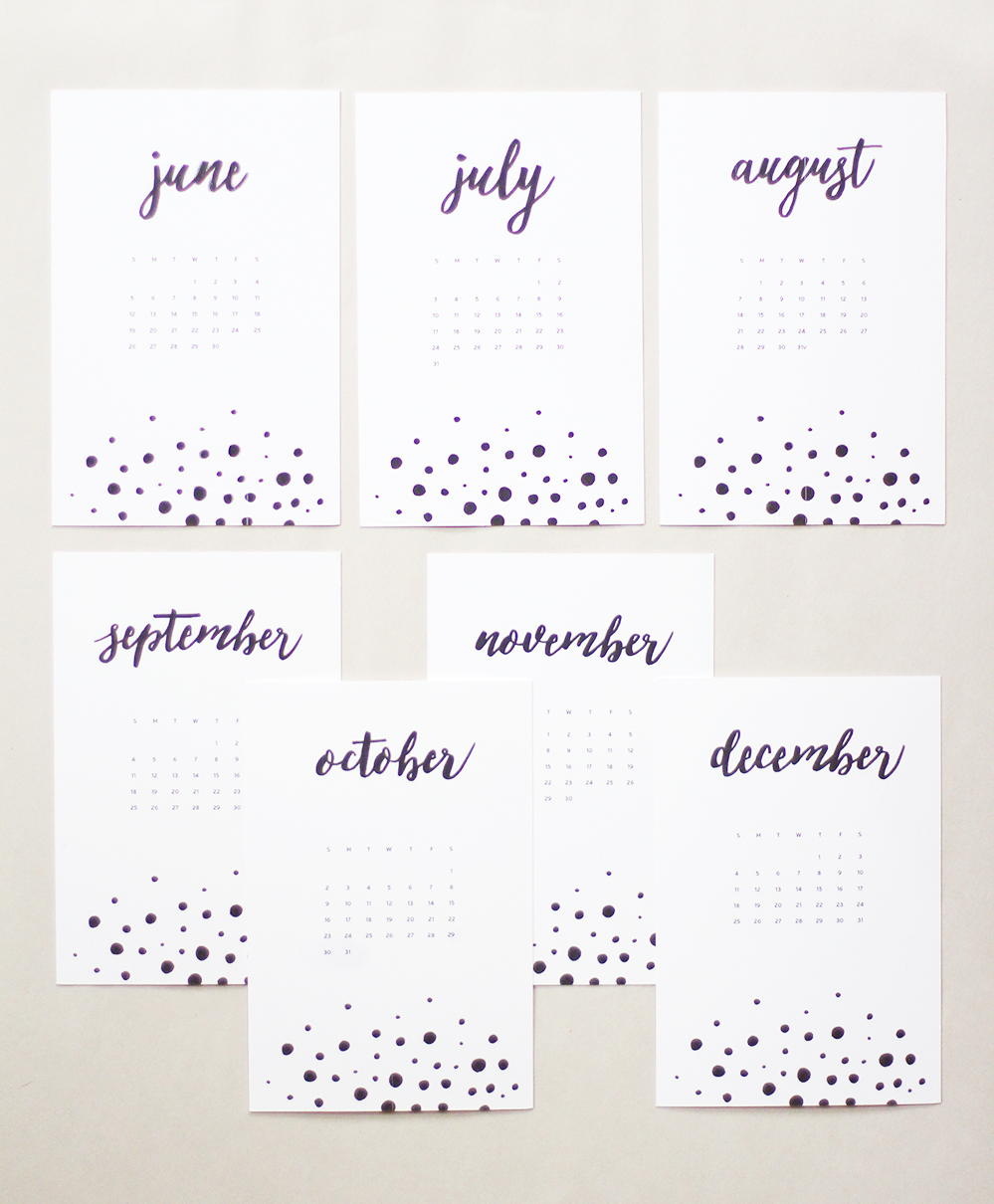 Click THIS LINK to download the PDF
Print on a white card stock (also looks great on a light grey or craft stock)
Trim using crop marks
Final calendar should be 13 pages at 5 x 7.5 in
Wrap it up and include a clip for easy hanging or make a cute holder by following the instructions below.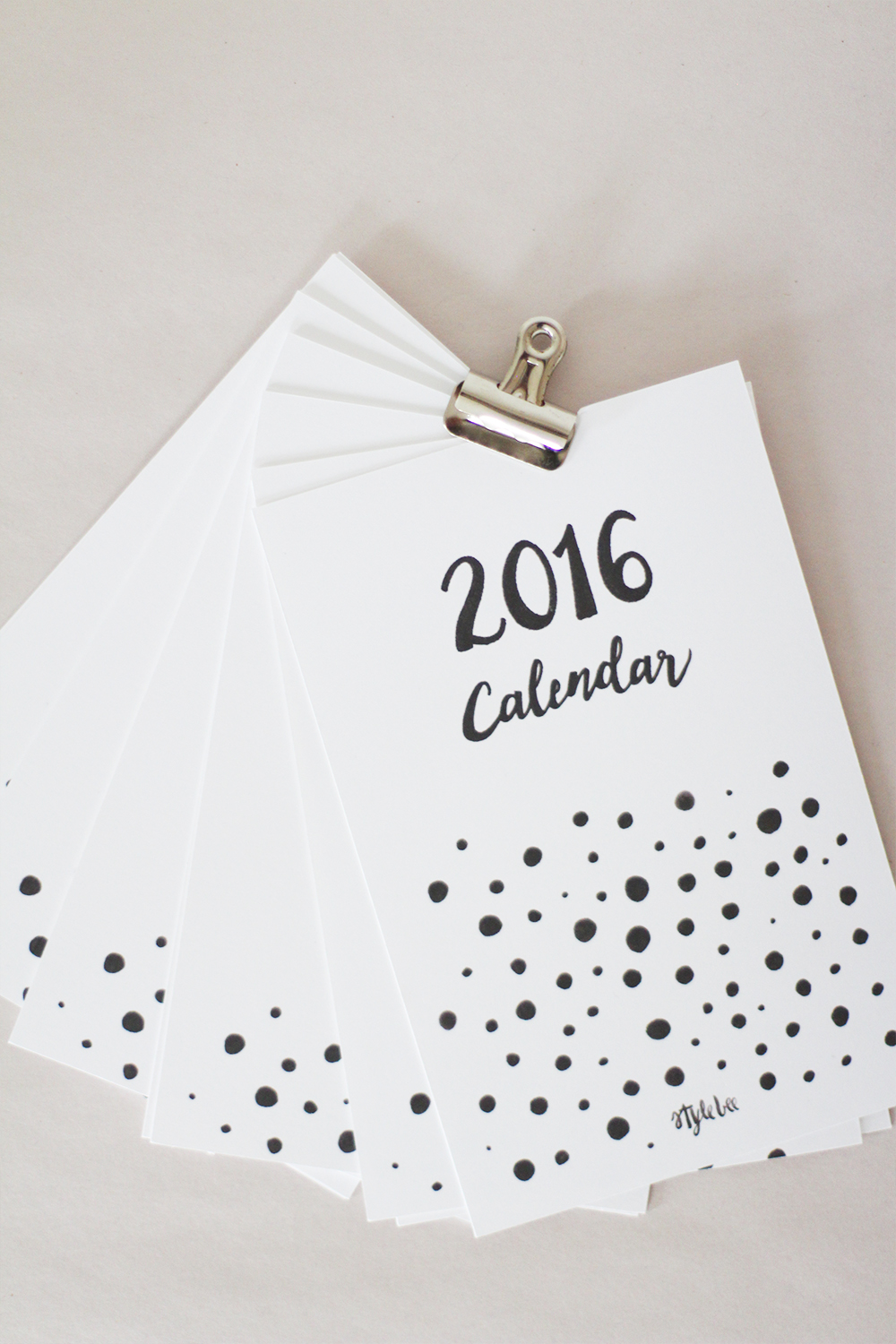 ---
DIY CALENDAR HOLDER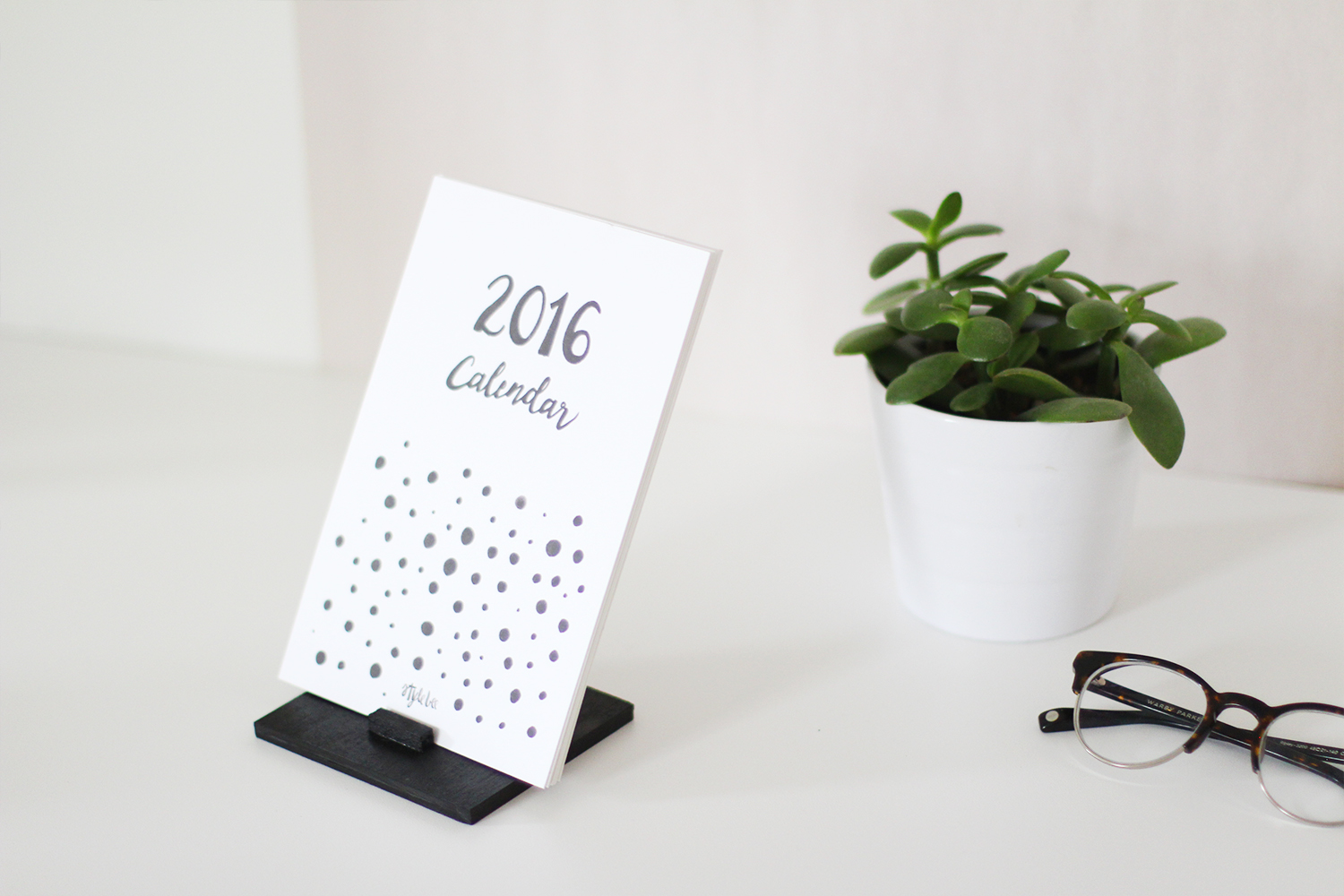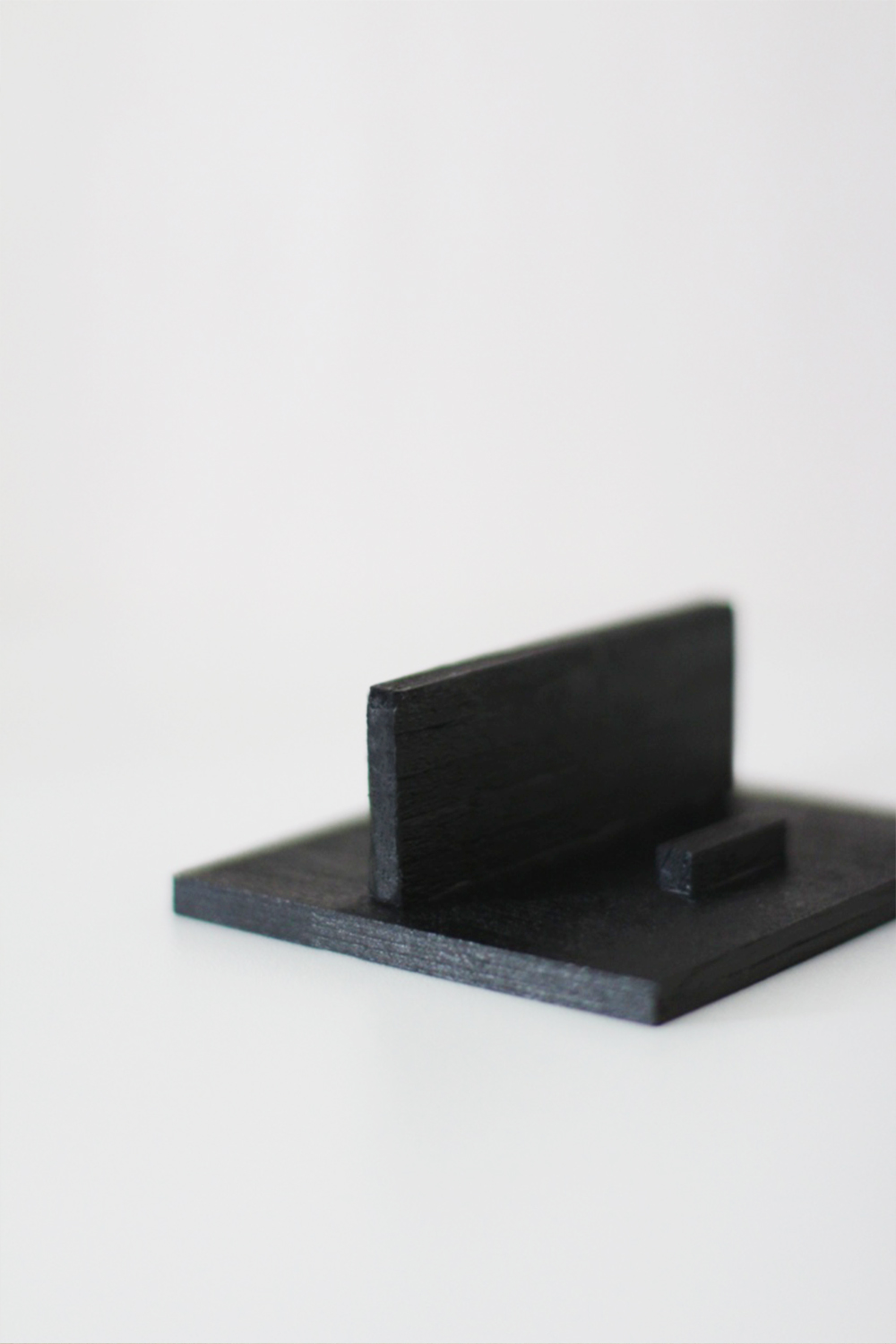 Supplies:
1 – 4 (w) x 3.5 (h) inch piece of basswood (1/4 inch thickness)
1 – 3.5 (w) x 1.25 (h) inch piece of basswood (1/4 inch thickness)
1 – 1 inch strip of 1/4 inch basswood
Black paint (or any colour you prefer)
E6000 glue
Exact-o knife + ruler for cutting wood
Steps to complete:
Glue the smaller piece of basswood, perpendicularly, about 1.25 in from the back of the large piece.
Glue the small strip about .75 in from the front of the large piece.
There should be about an inch between the two top pieces.
After about 24 hours the glue should be set so you can go ahead and paint the wood the colour of your choice!
---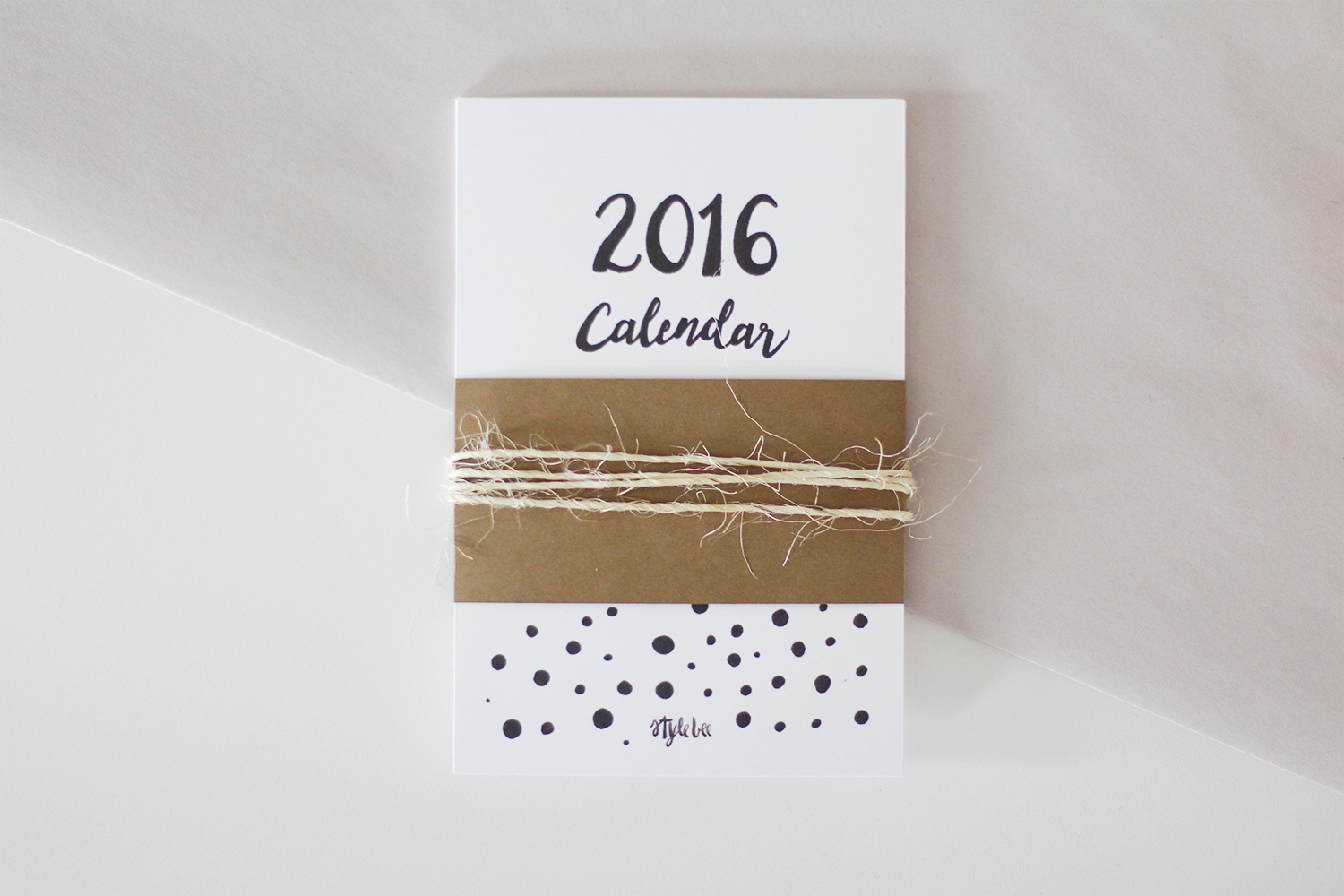 ---
© All graphics are copyright of Style Bee. For personal use only, not for resale or commercial use. Please see Policies for further information.