Today we're switching lanes from fashion to interiors with a tour of everyone's favourite indoor spot at Steep Hill Cottage – The Muskoka Room! This space has the absolute best energy and it's clear that generations of good company, conversation and love have lived within its walls.
My challenge at the start of the summer was to outfit the space without buying anything new. Fortunately the outdoor furniture we already had (from our deck renovation in Guelph) worked out great in here. Plus, Steep Hill's previous stewards left us with a beautiful wool rug and a few pieces of wooden furniture that helped to integrate the old and new really well.
Even though the space will be getting some updates during our renovation next year, I wanted to share it in its current iteration, so I hope you'll join me for a room tour!
---
Full disclosure, the Article furniture shown was originally gifted for an integrated partnership in 2020. This post is not produced in partnership with any brans linked but does contain affiliate links. If you see something you like and decide to shop through the links included, I may earn commission on a sale at no additional cost to you. All opinions are always my own and I only share items I love and think you might too. Thanks for supporting Style Bee!
---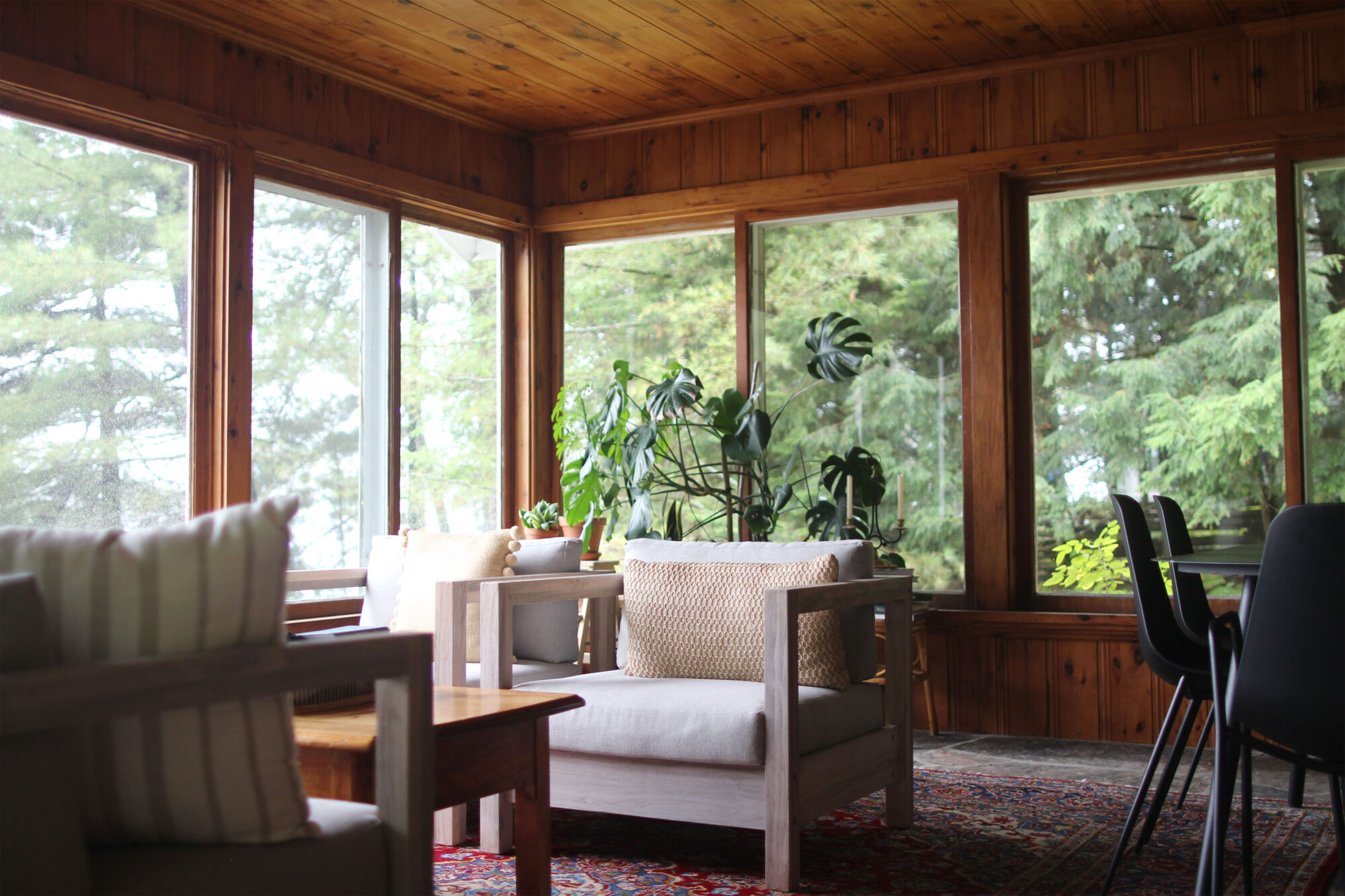 ---
THE MUSKOKA ROOM TOUR
I took these photos on a *slight* whim during a gloomy fall day, but when its bright out this room is absolutely FILLED with sunlight. I'm not great at shooting in such high contrast, which is partly why I went for it while it was overcast. Plus I just find it so darn charming in here on a rainy day.
Worth noting: The term "Muskoka Room" is common in this neck of the woods as these spaces are known for their role as a three-season extension, offering lake views from a space that's almost outside but entirely bug-free. Typically, a Muskoka Room offers lake vistas from large windows that bring an outdoor feel into the cottage.
---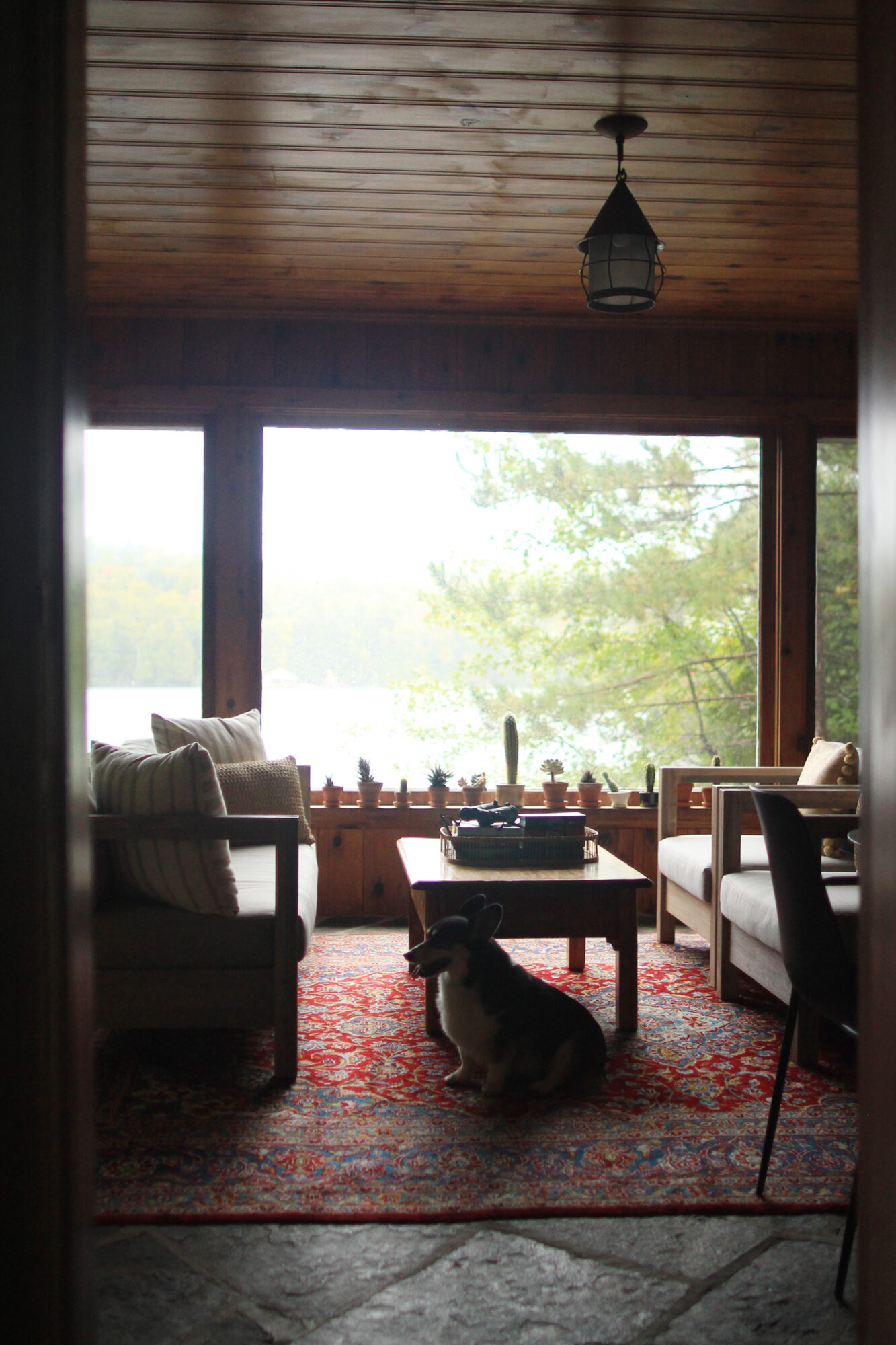 ---
When you step into the space from the living room, the dining table is off the the right, the sitting area and largest window is centred (facing south) and an exterior door is off to the left. You'll most likely be greeted by a corgi as you enter!
---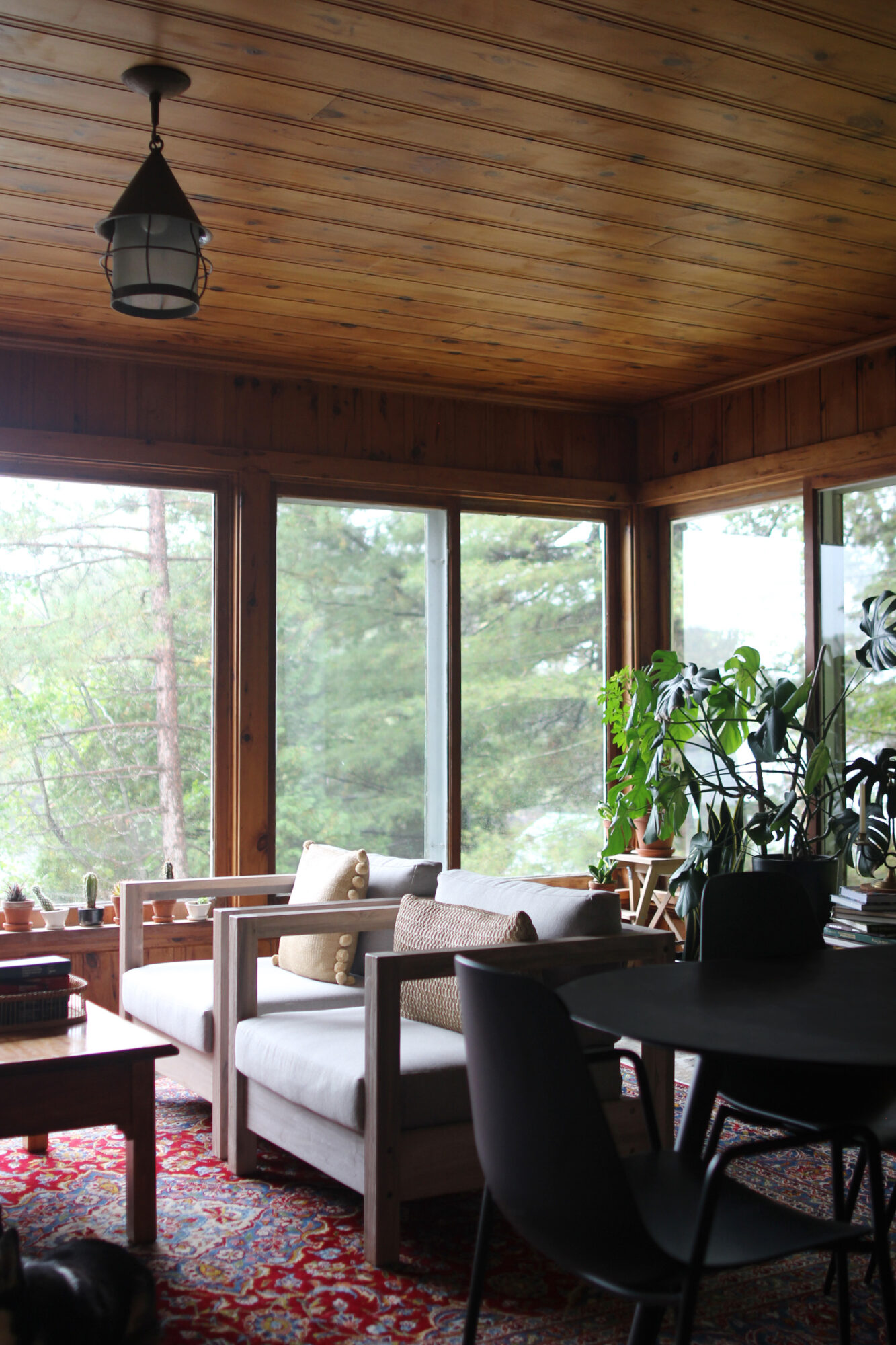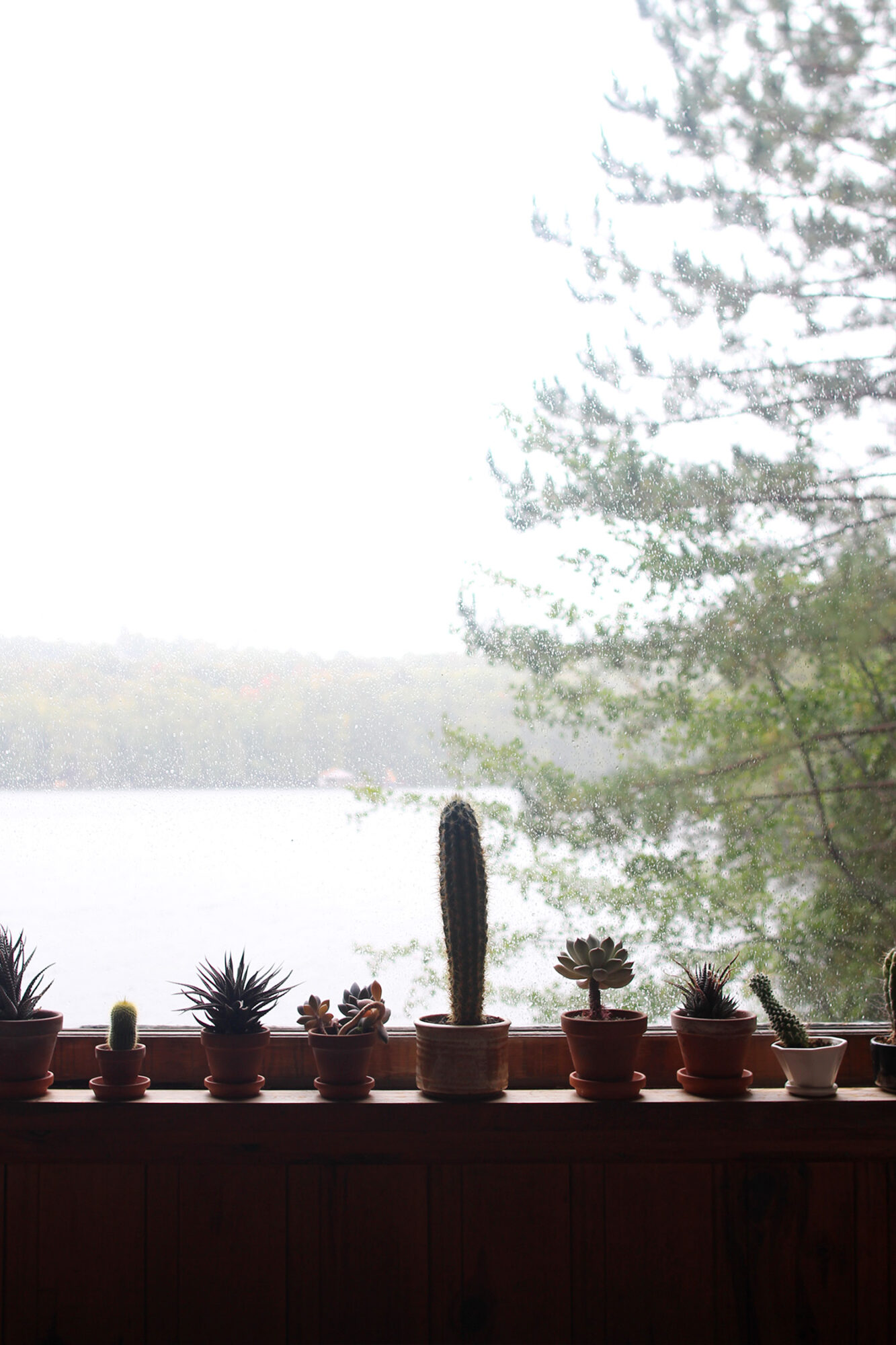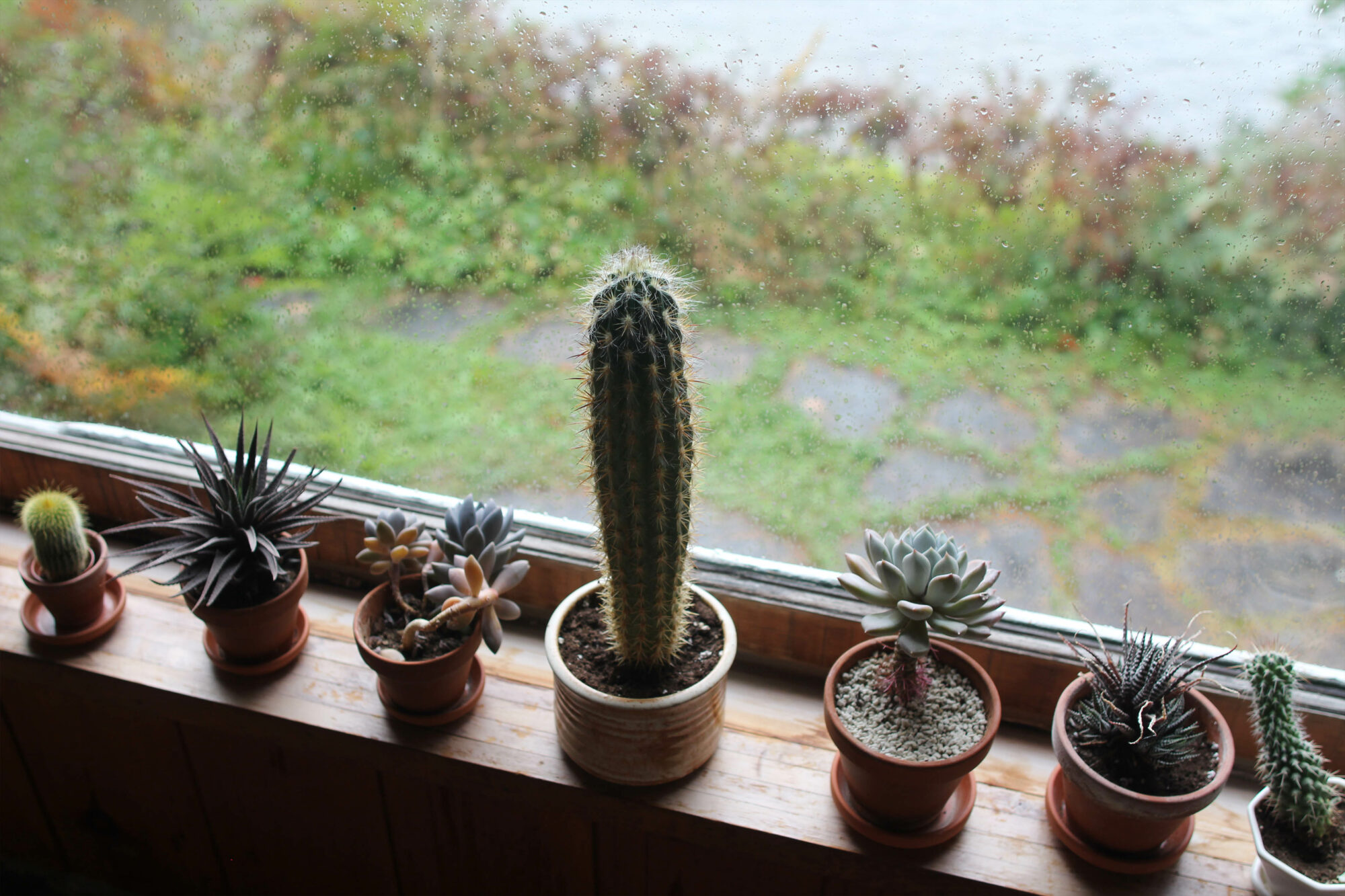 ---
My small, sun-loving potted plants are all lined up on the windowsill looking out over the lake view (shown below).
---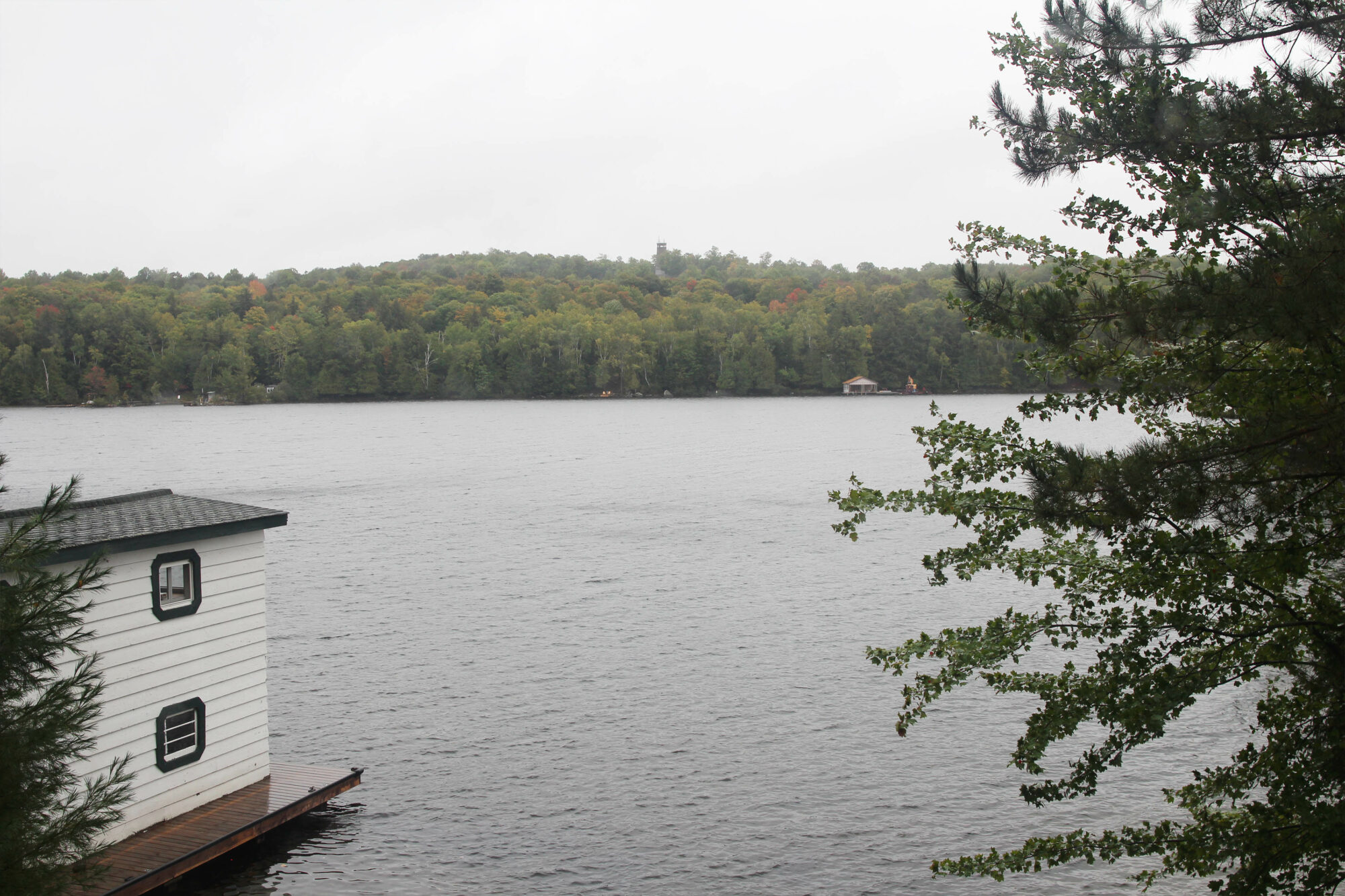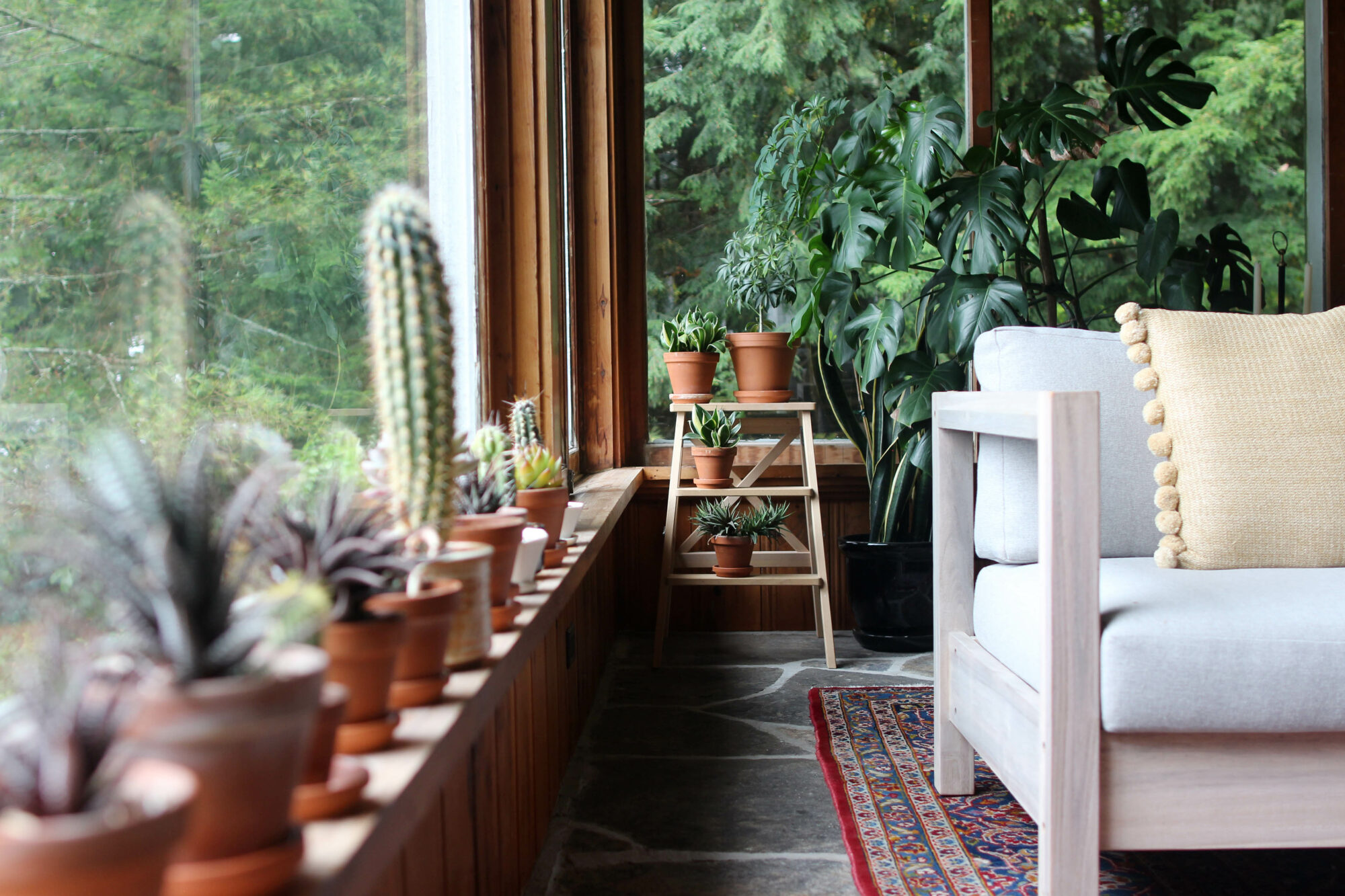 ---
I've filled every spare inch with plants because this room is the most hospitable from a sunlight perspective. My green family members have never been happier.
---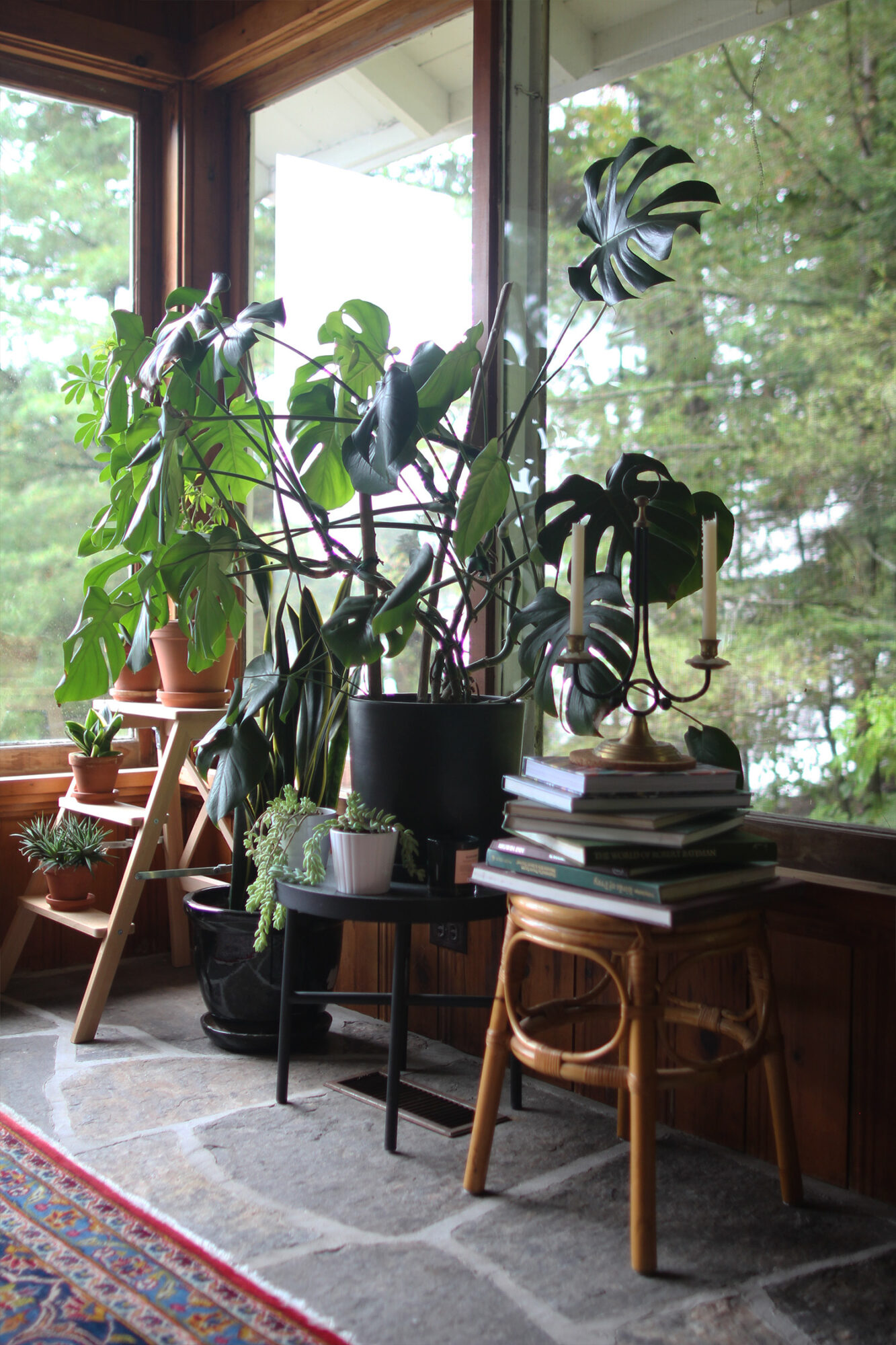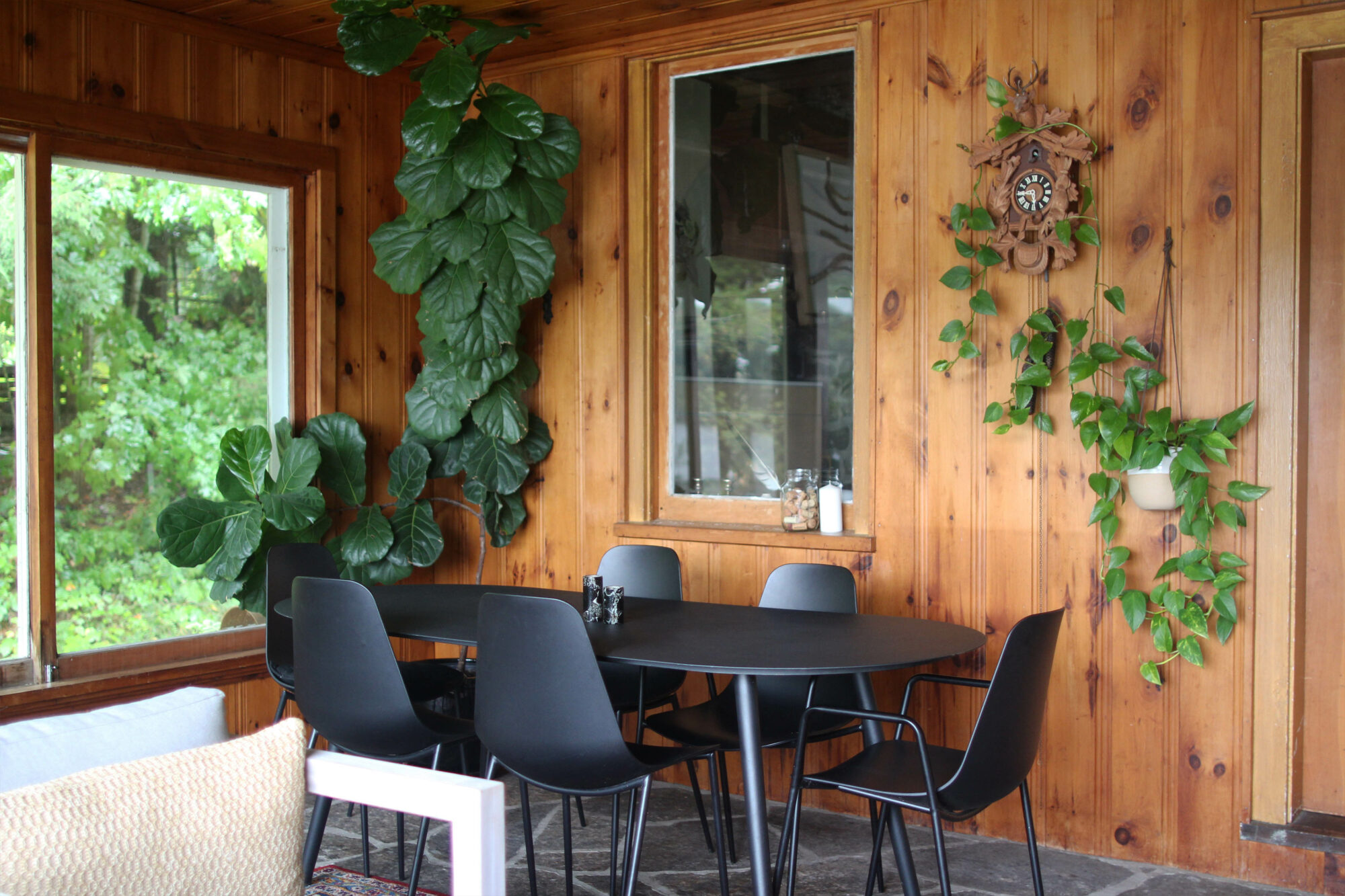 ---
From the centre window, looking back across the room you'll spot a mammoth fiddle leaf and our dining table, which has been the perfect lean solution to a tricky space.
---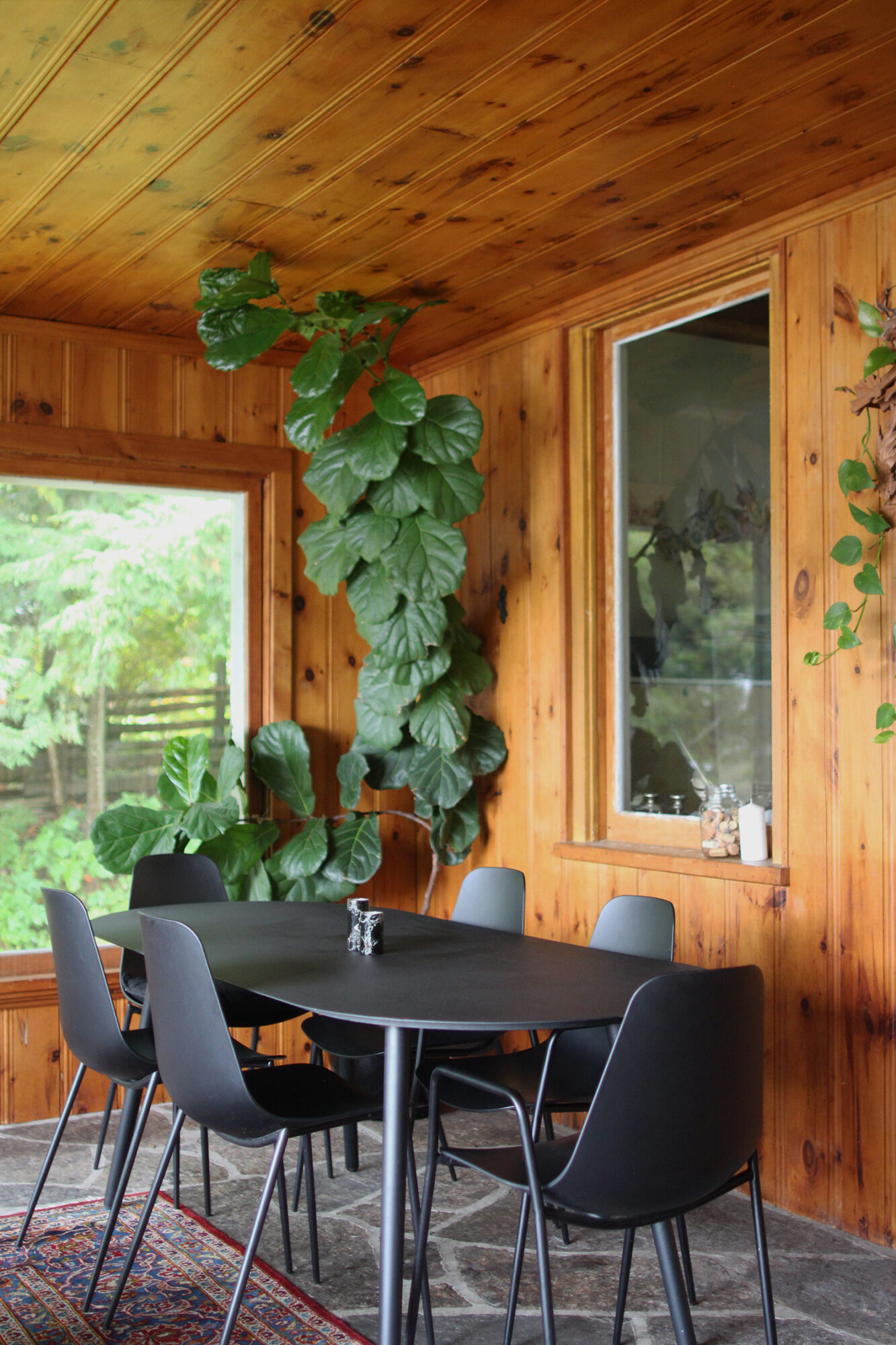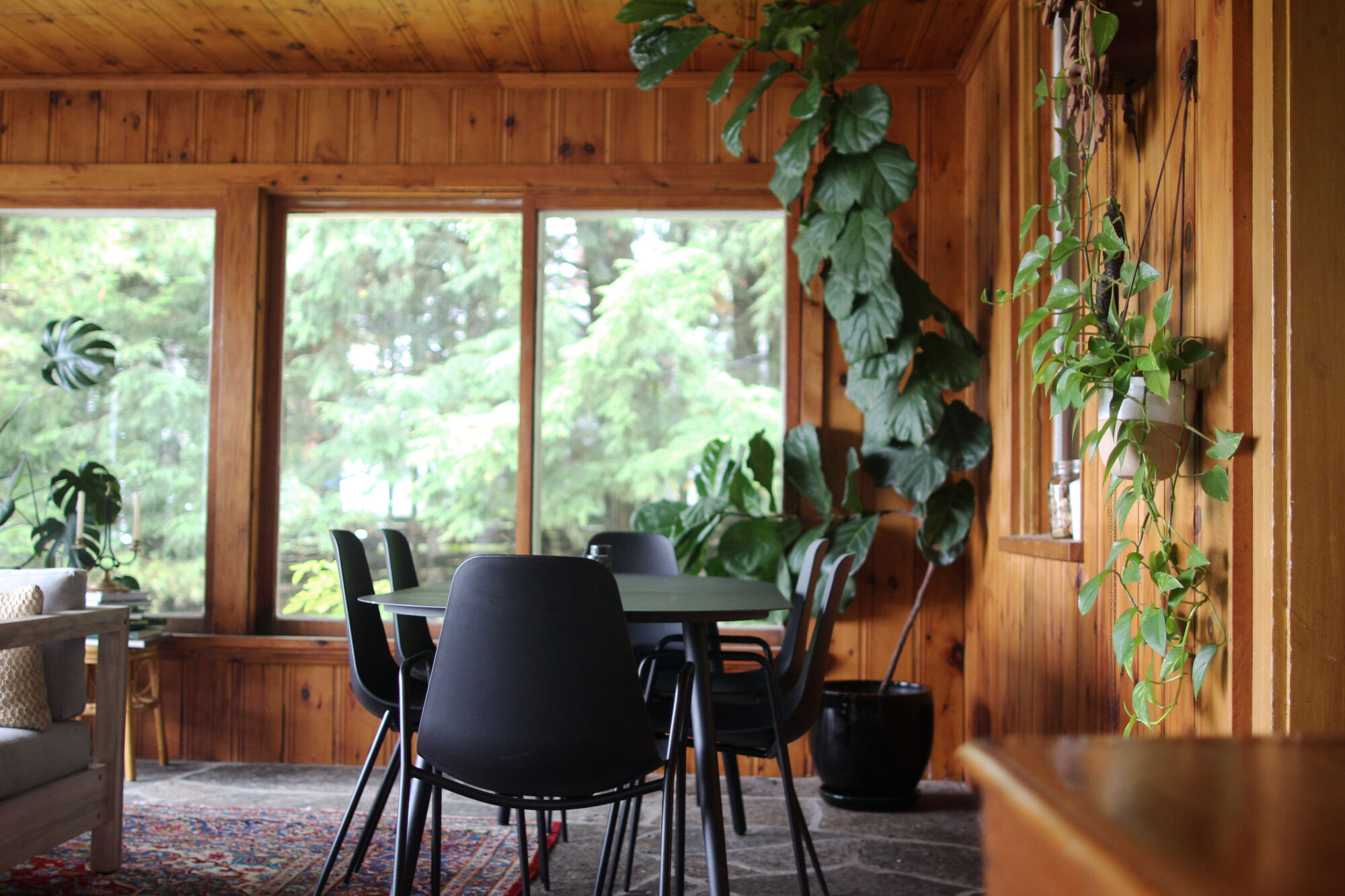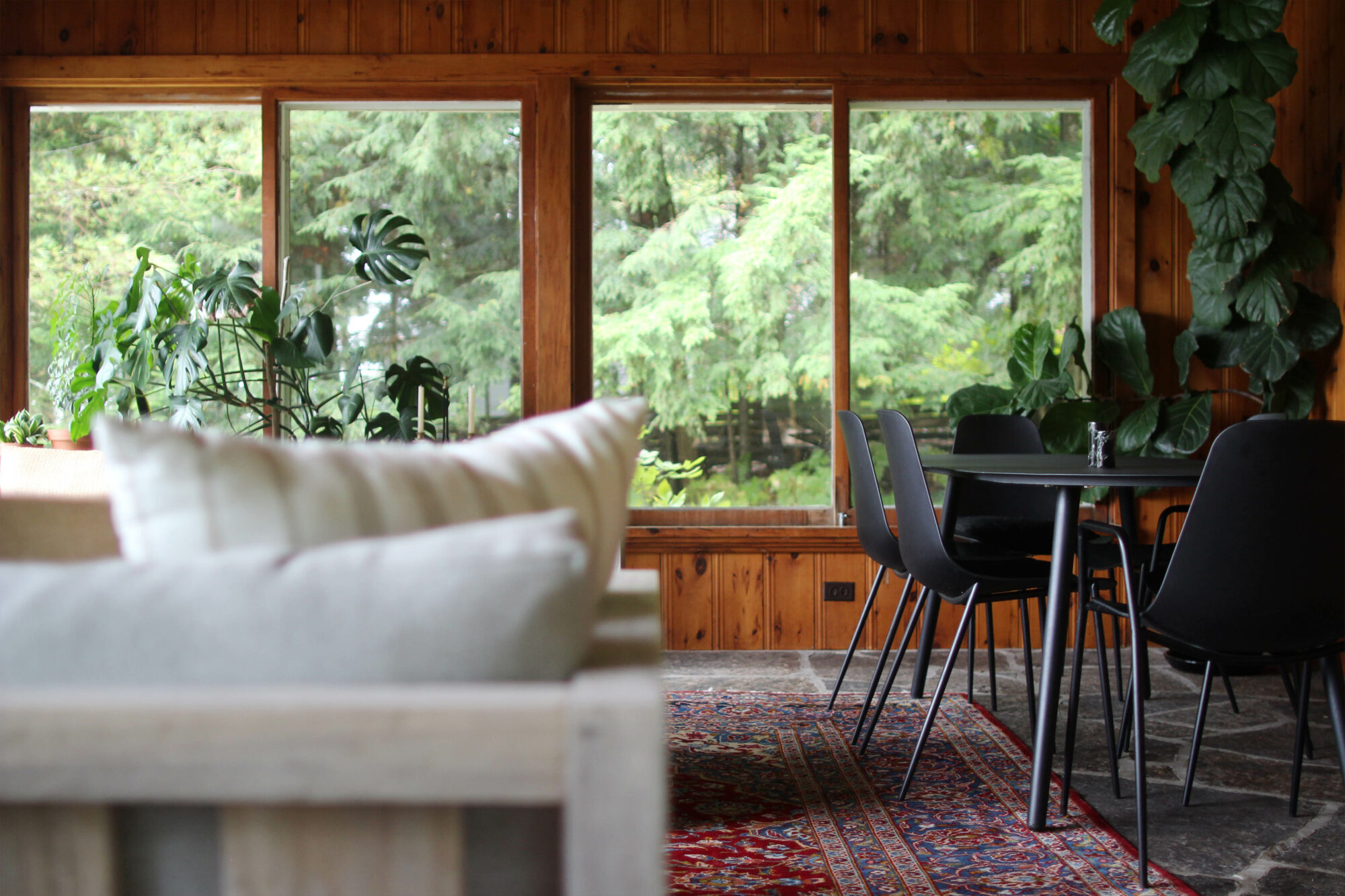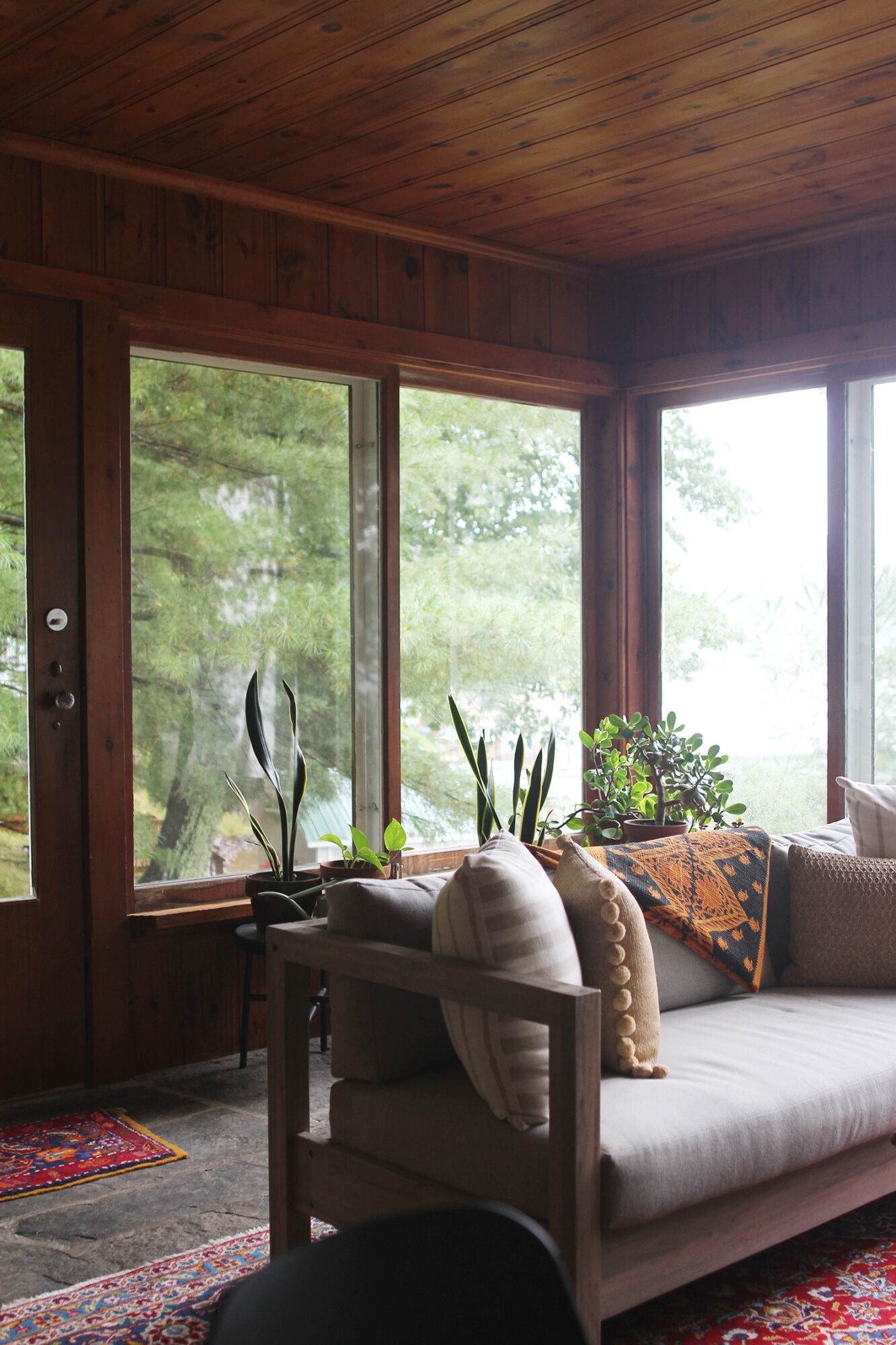 ---
From the living room doorway, looking left, you'll see the couch, the southeast corner of the room (filled with more plants), and the east wall with an exterior door.
---
---
From the couch and chairs we can look out at the garden, watch the hummingbirds zip around and keep tabs on all the lake activity. Watching the snow fall on sunny winter mornings is a special treat.
---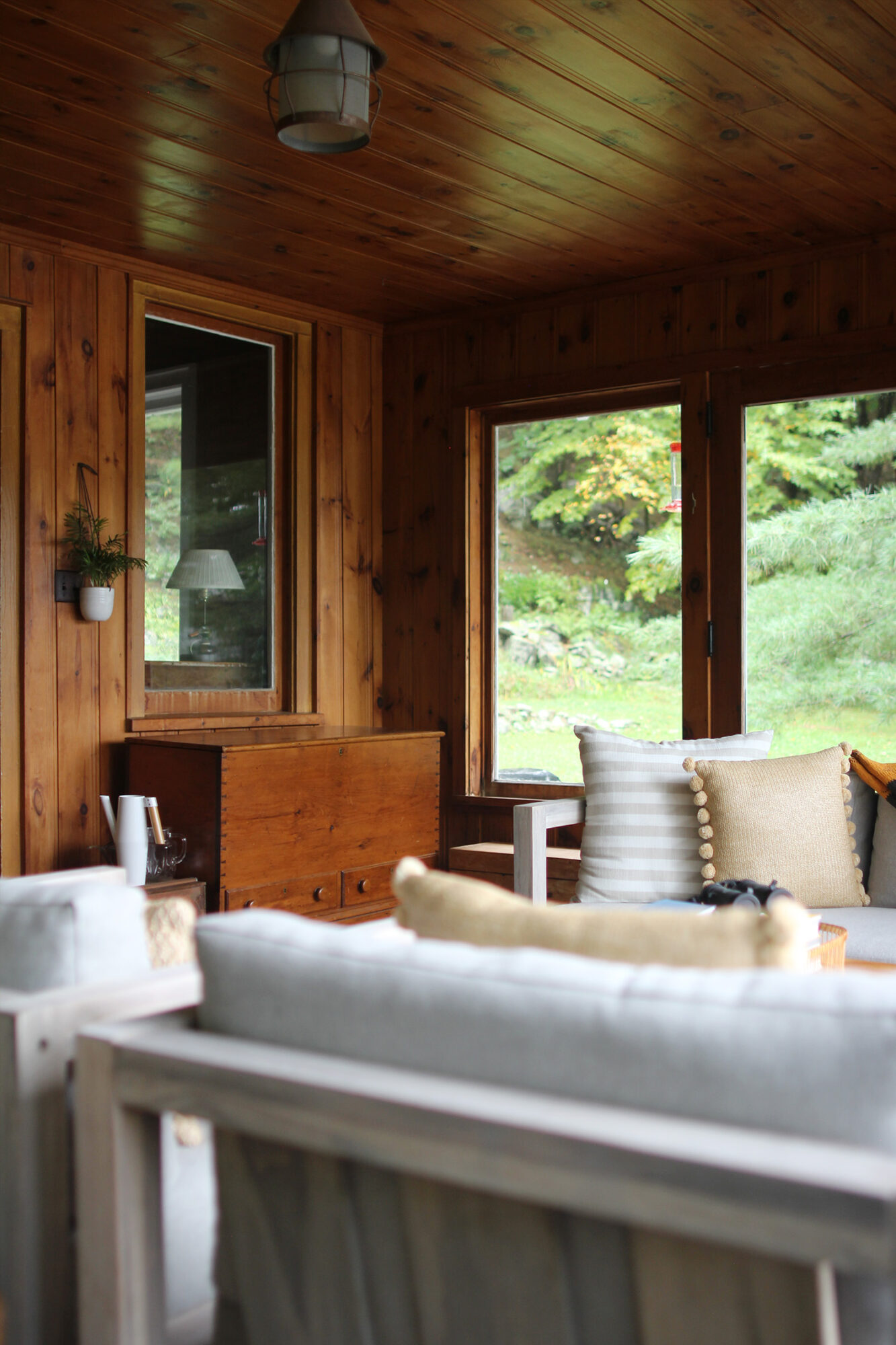 ---
This is a very hard place to leave when the time inevitably comes to start the day or get back to work. In fact, it was this Muskoka Room that convinced us to take the wild leap to full-time lake life. I suppose you could say we found it quite impossible to leave at all!
---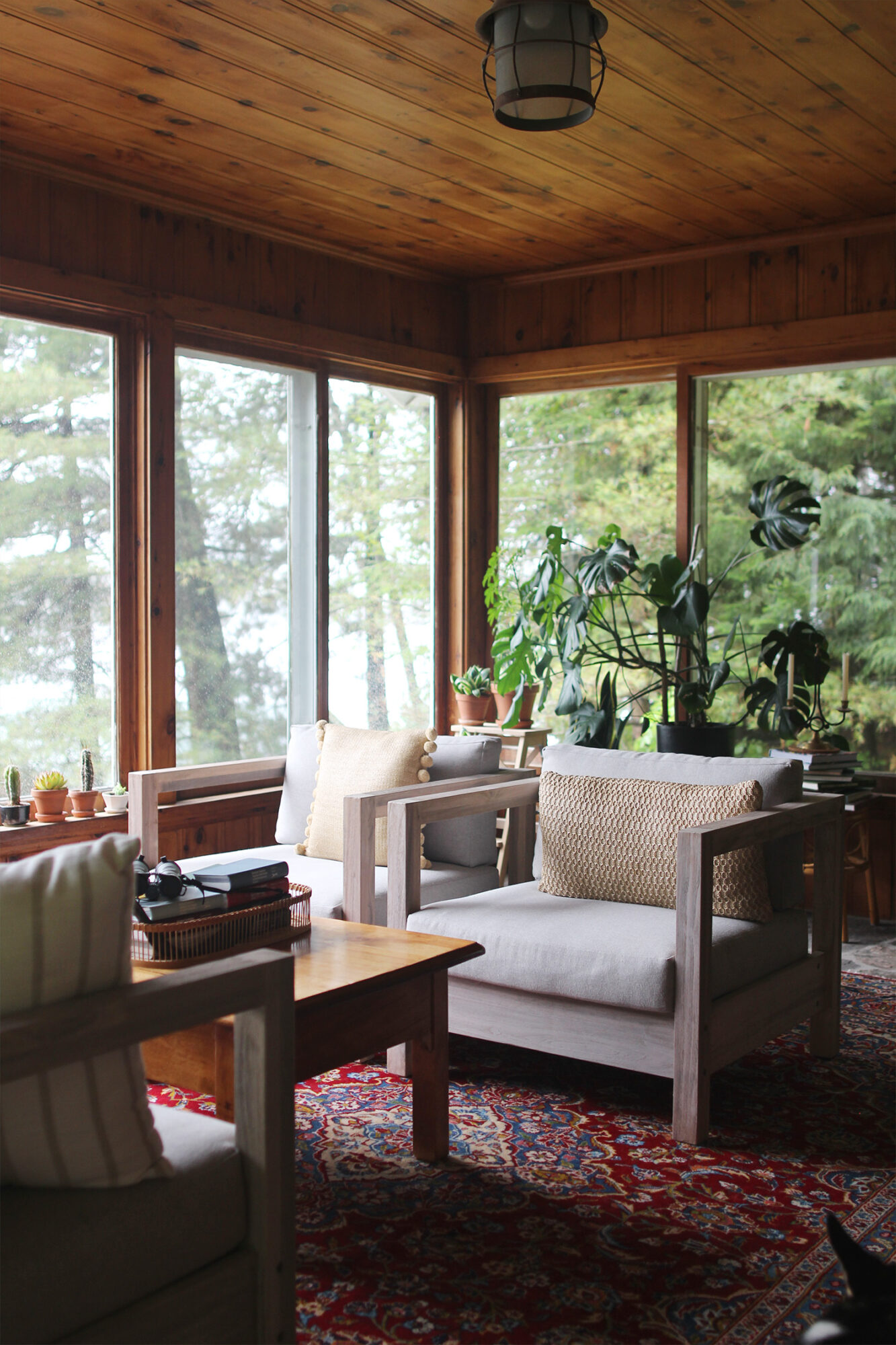 ---
THE MUSKOKA ROOM SOURCES
ARCA SOFA & CHAIRS | BALLO DINING TABLE | SVELTI DINING CHAIR (ARMCHAIR VERSION) | GERA BLACK GRANITE SIDE TABLE SET | POM POM PILLOWS | LUMBAR PILLOWS | STRIPE PILLOWS | RED & NAVY WOOL RUG (linked to similar, use LEE15 for 15% Off)
---

---
THANKS FOR JOINING ME TODAY FOLKS, I HOPE YOUR ENJOYED THE TOUR!
If you're curious, you can find a 'before' of this space in this Instagram post and a little video tour I just shared on the same account (I found the perfect song for it!).
I'm so excited to share how our renovation unfolds next year and can't wait to bring you all along on the adventure.