CASUAL SPRING TRAVEL 10×10 – LOOK 1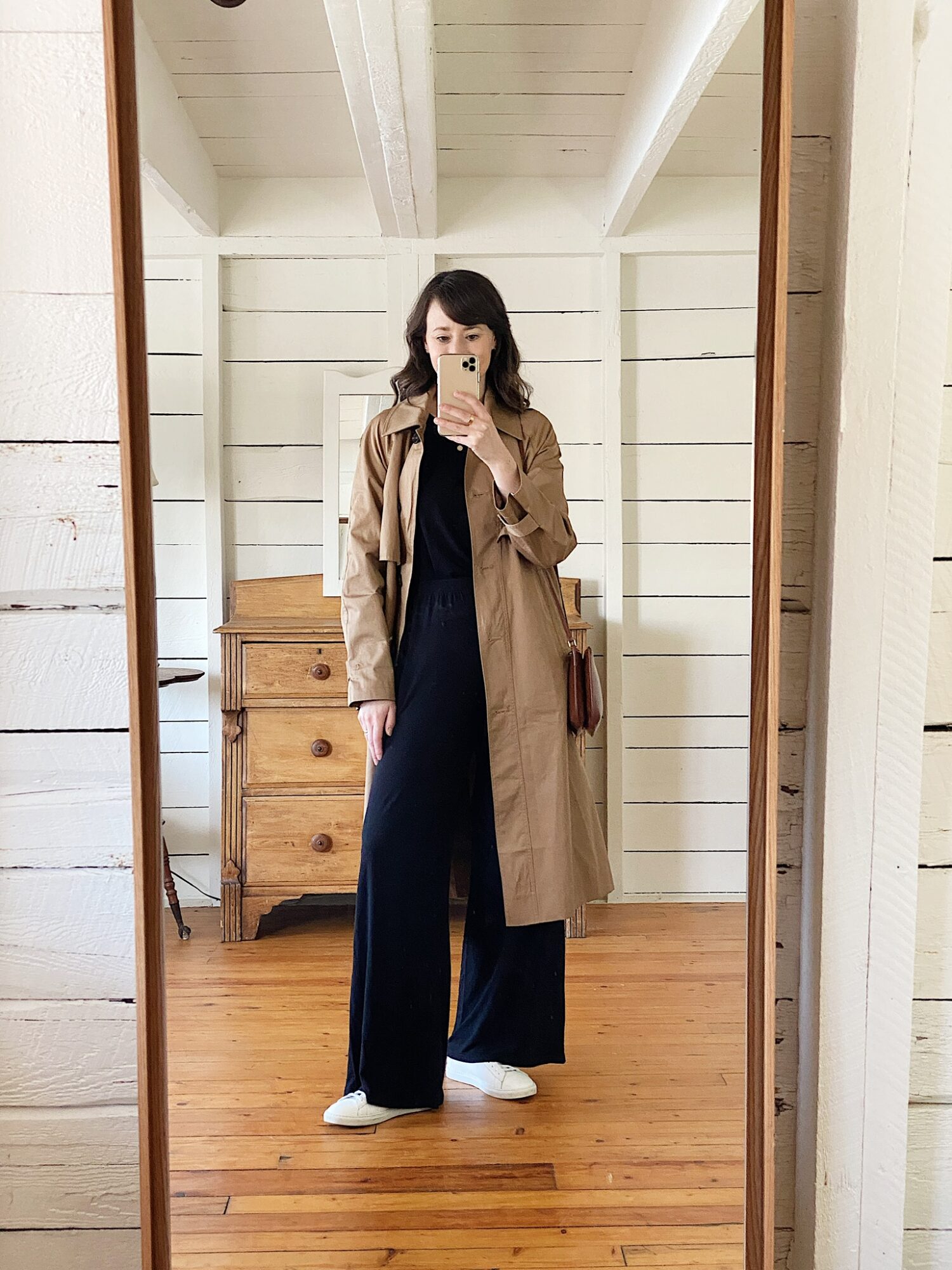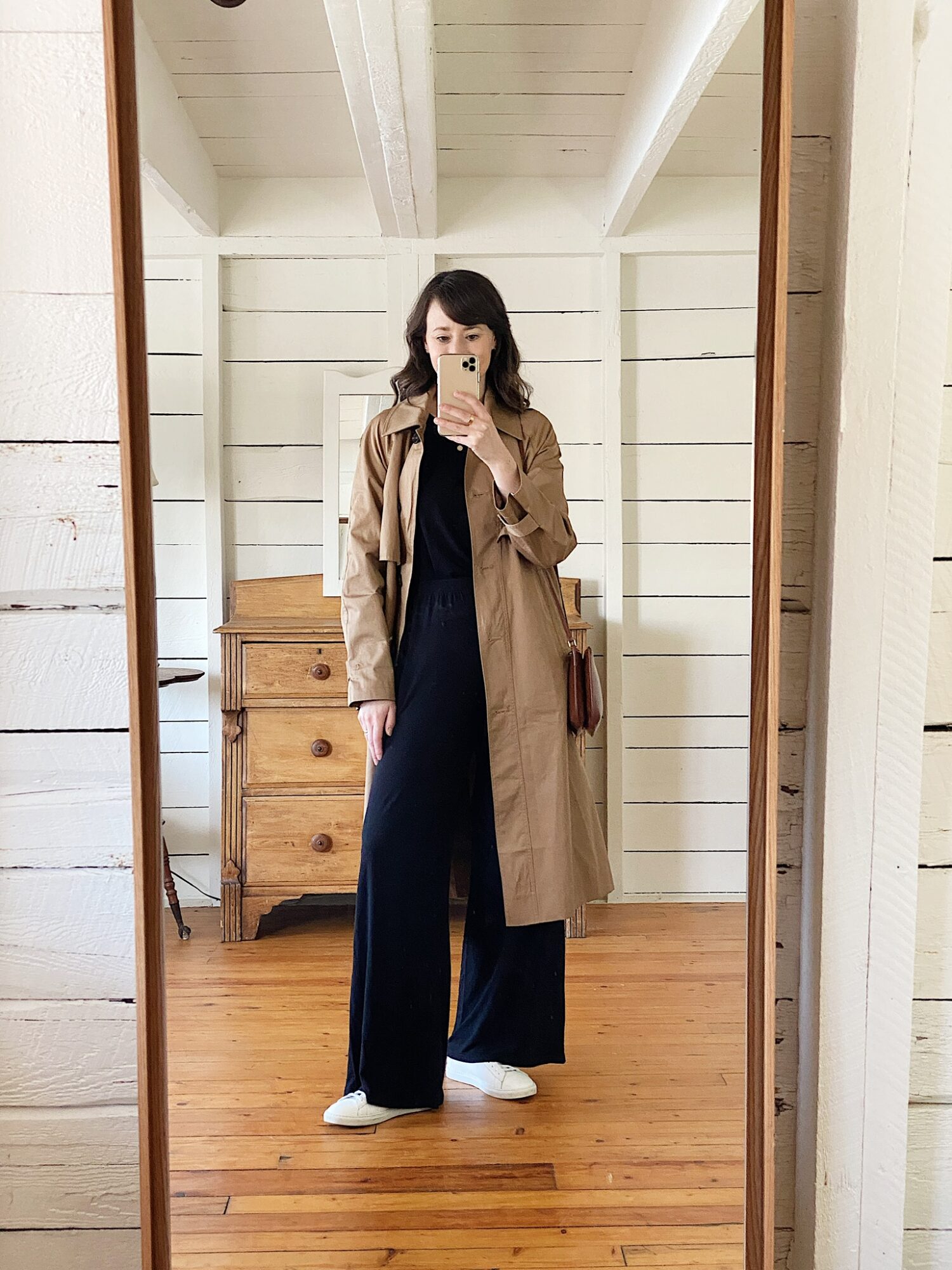 Today I'm kicking off a Casual Spring Travel 10×10 Capsule and it feels really good to be returning to my blogging roots with this exercise.

This 10×10 capsule is all about effortless looks that feel timeless, elevated and 100% comfortable enough to wear while on the go.

Since this capsule is travel inspired, the first look I wanted to share is one that I love for a day in transit. Whether it's by plane, train or automobile, I really don't think you can go wrong with a black lounge set, a trench coat, and a pair of white sneakers.

Check back here tomorrow for Look 2!
Outfit Details
This post contains affiliate links.