CASUAL SPRING TRAVEL 10×10 – LOOK 7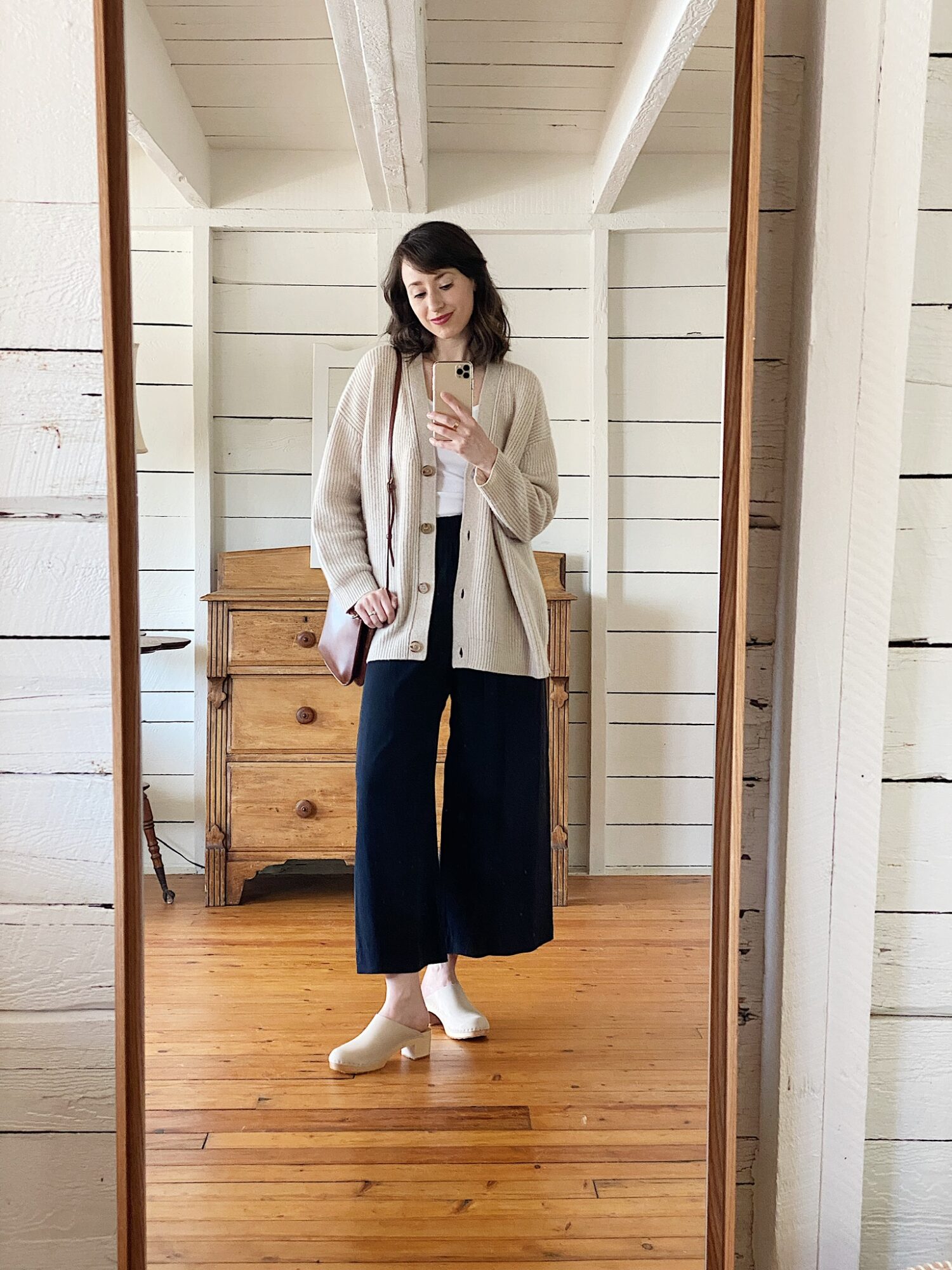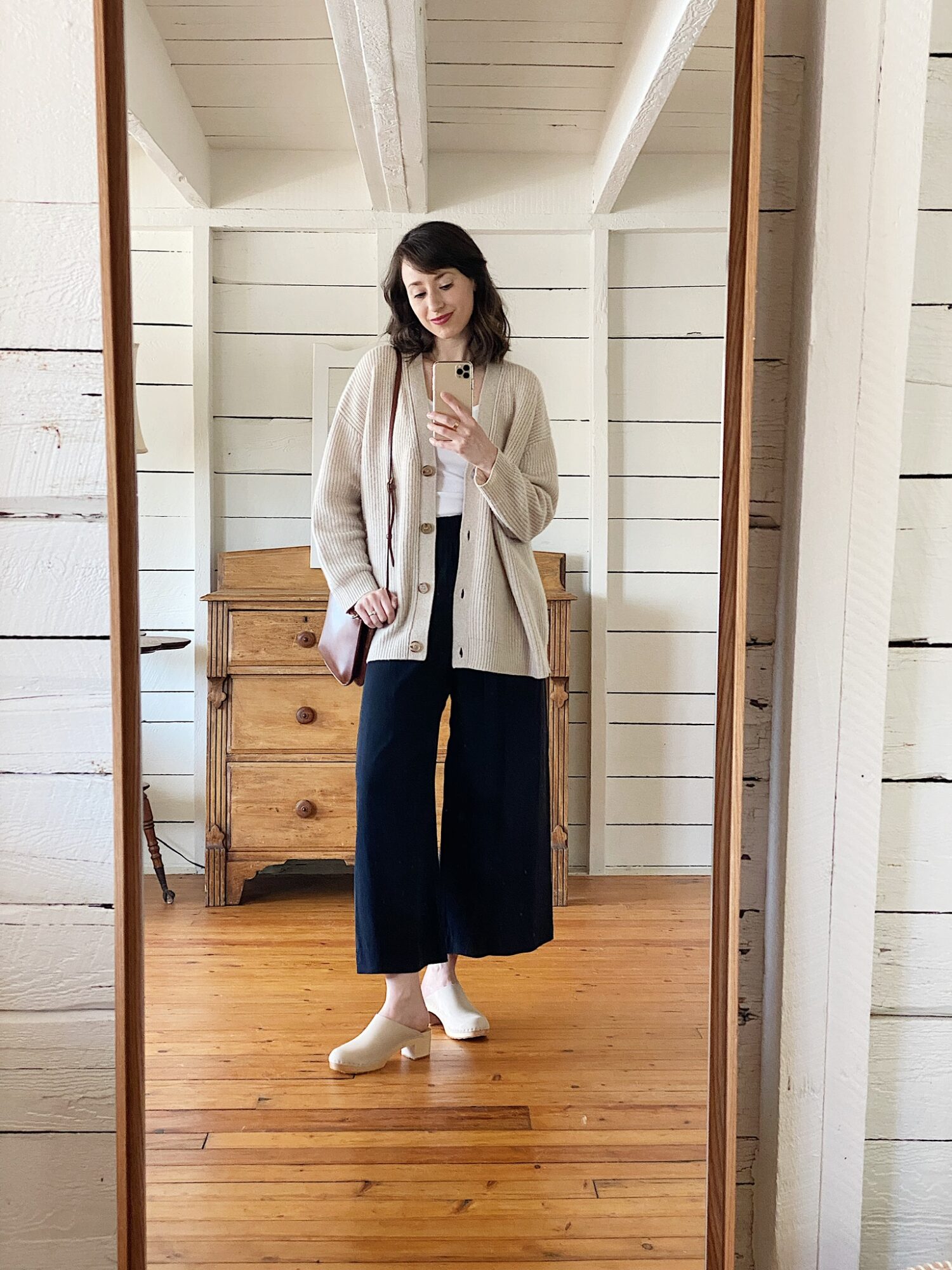 During past 10×10 challenges, Look 7 is often one of my least favourites, but this time the exact opposite is true. This is probably my personal #1 so far.

While this one might not be the most original or considered particularly stylish, it feels really good on. The fabrics – silk, pima cotton, and cashmere – each have a lovely hand feel. The balance of fit throughout the look is also playing a part, with a fitted upper, loose and silky lower, and a cozy oversized top layer.

With a few bits of gold and a touch of extra height thanks to these heels, this one is exactly the elevated ease I aim for.
Outfit Details
This post contains affiliate links.