GREEN CARDIGAN, LINEN TROUSERS AND LUG SOLES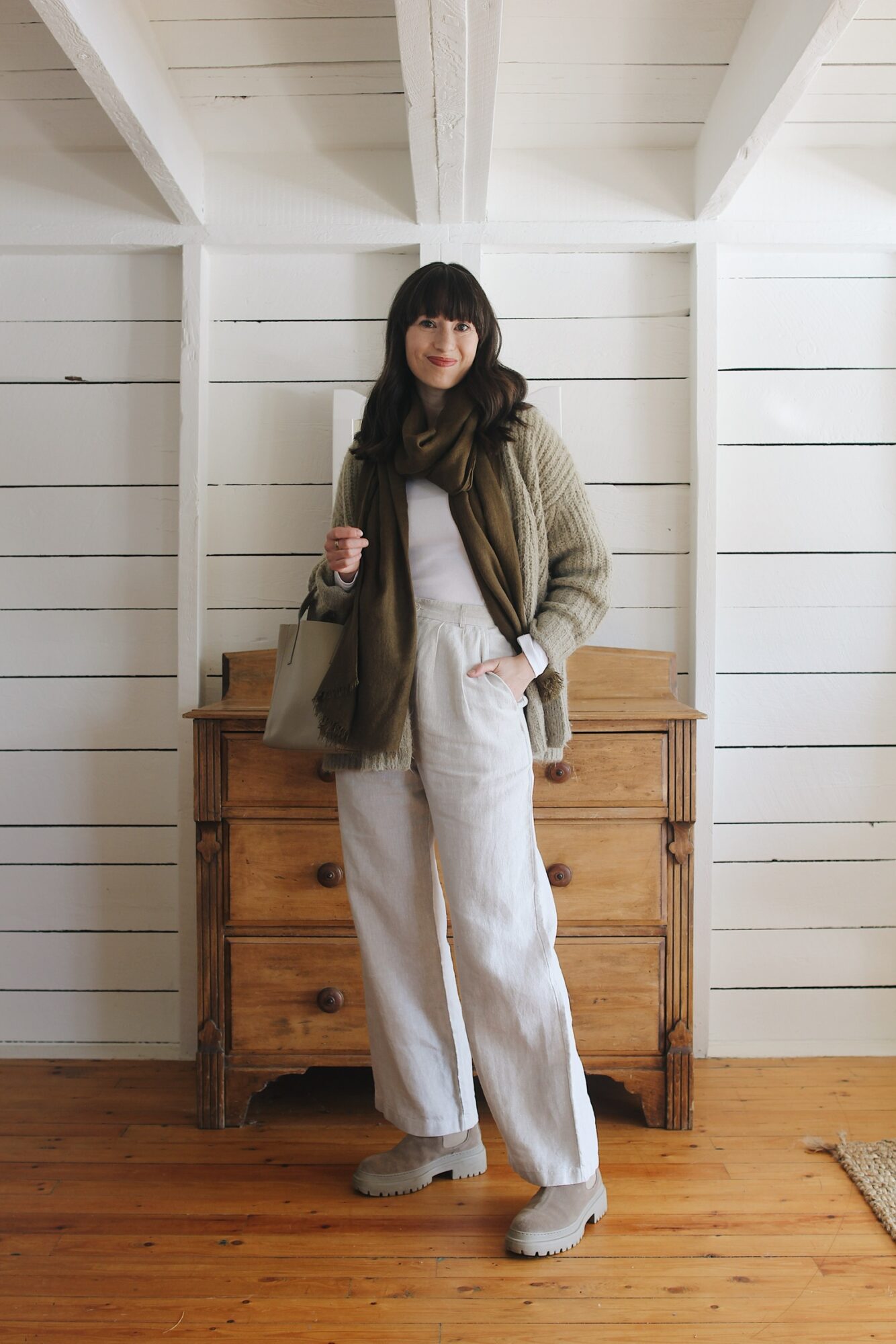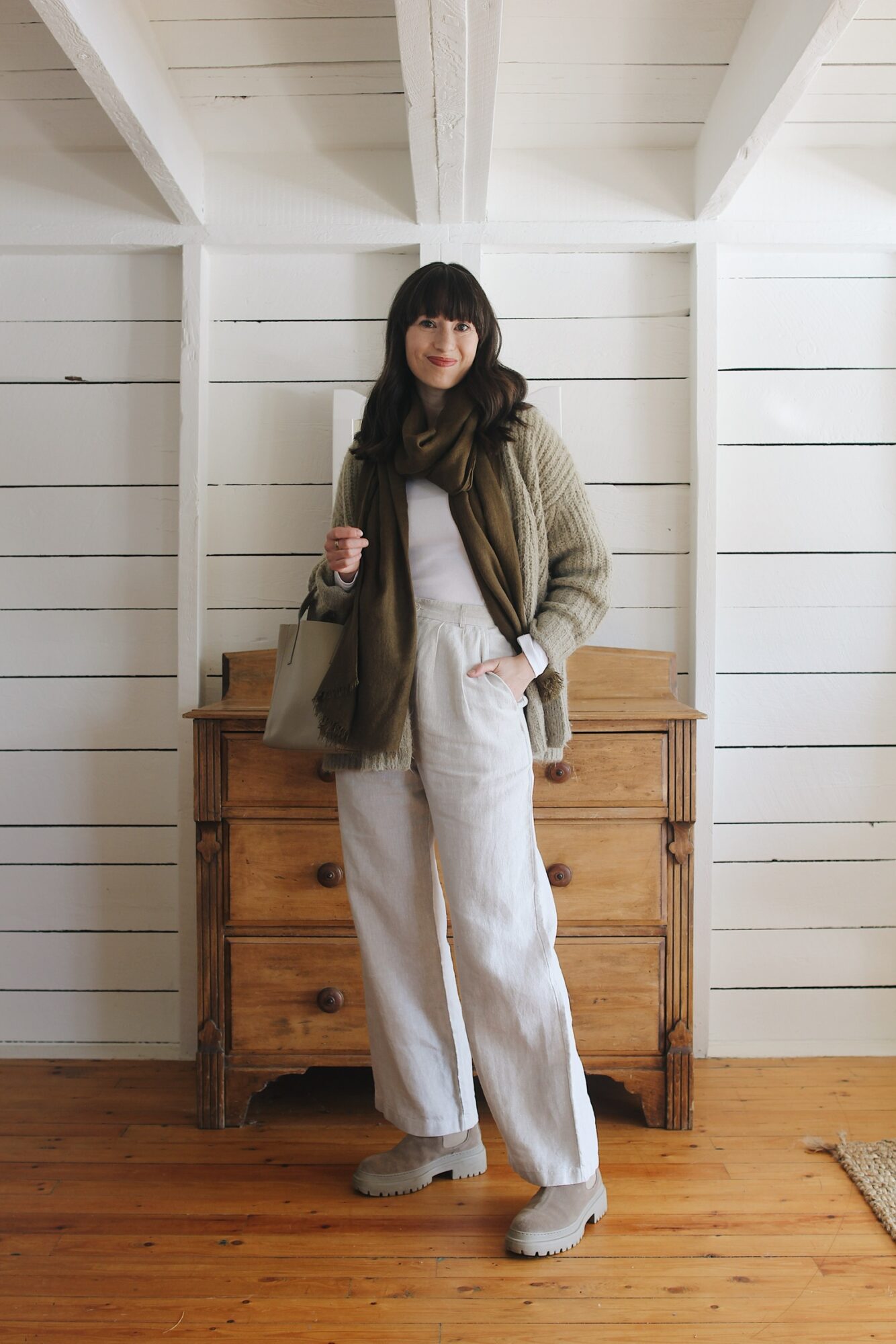 To build this soft wintery look, I combined the same pants and long sleeve from yesterday's outfit, with the same scarf and cardigan from this one.

I think I like this combination better than the one with more fitted white jeans and black accessories. It also feels more true to my current style definition, which is:

NATURAL / MINIMAL / INTENTIONAL

Do you have a style definition that helps to guide your closet choices? If not, create one using this simple approach. It's an old one but it still works!
Outfit Details
This post contains affiliate links.