STYLE THEME – DRESSES – LOOK 1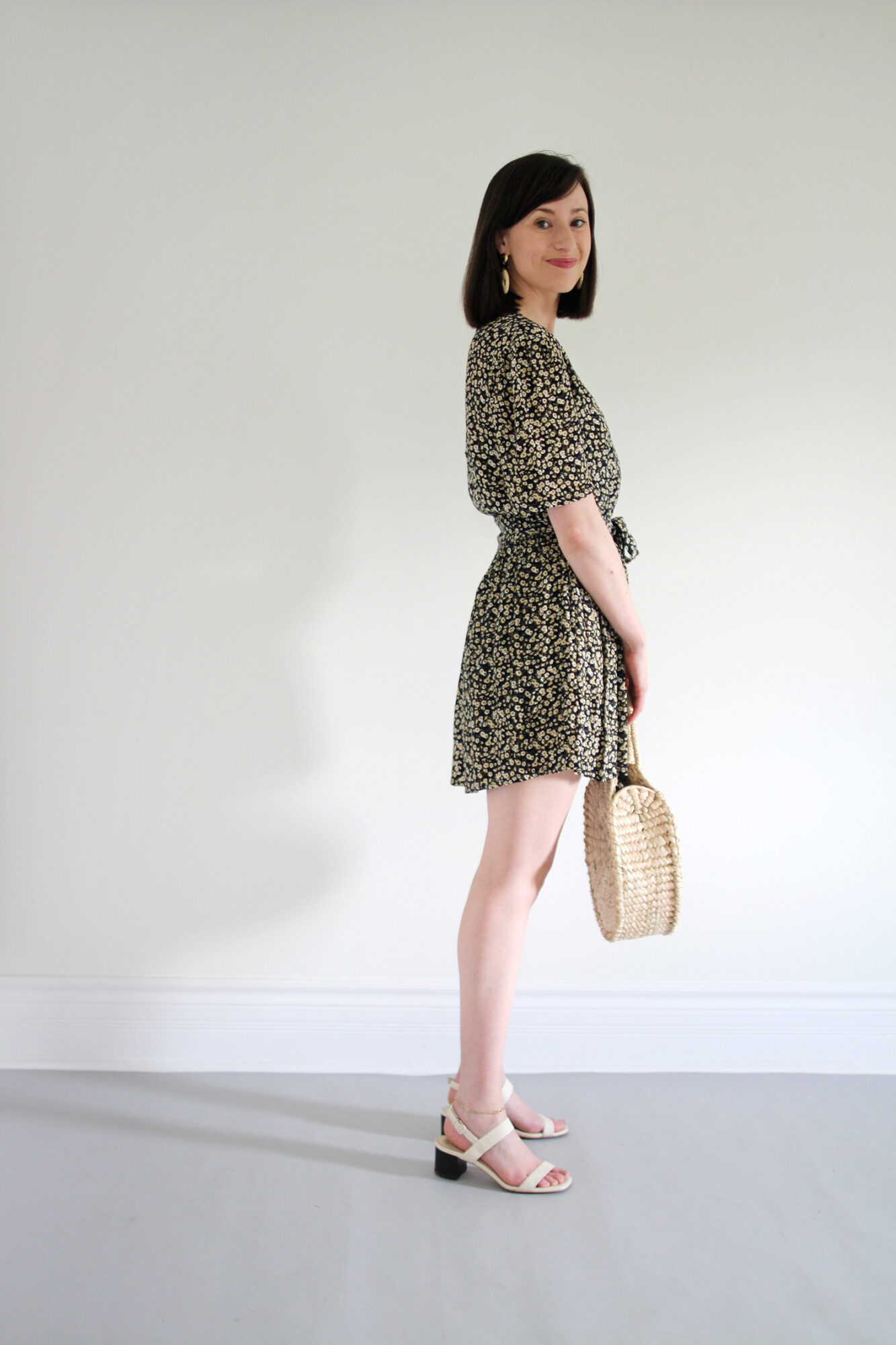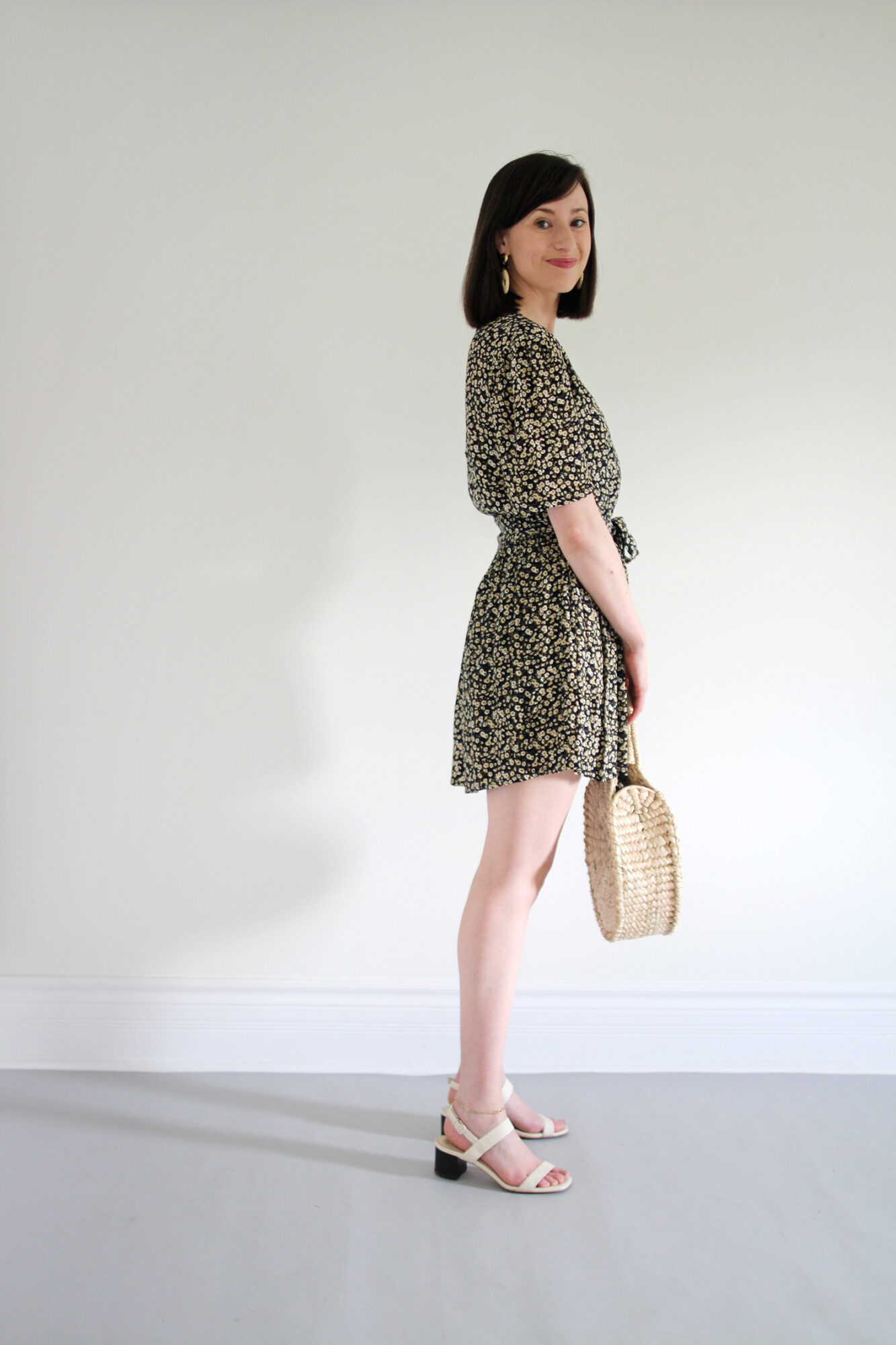 Ready for summer theme #2? Now, you won't often find me in a dress, unless it's summer or I'm on holiday. Then they're pretty much my favourite thing to wear!

I'm starting this week in one of my all-time favourites: a ditsy floral, mini wrap dress. This is an older one from Faithfull The Brand (they do really fun and flirty summer styles) and it's been to both the South of France and Mexico with me.

Do you have a piece like this in your closet?
Outfit Details
This post contains affiliate links.