STYLE THEME – SETS – LOOK 3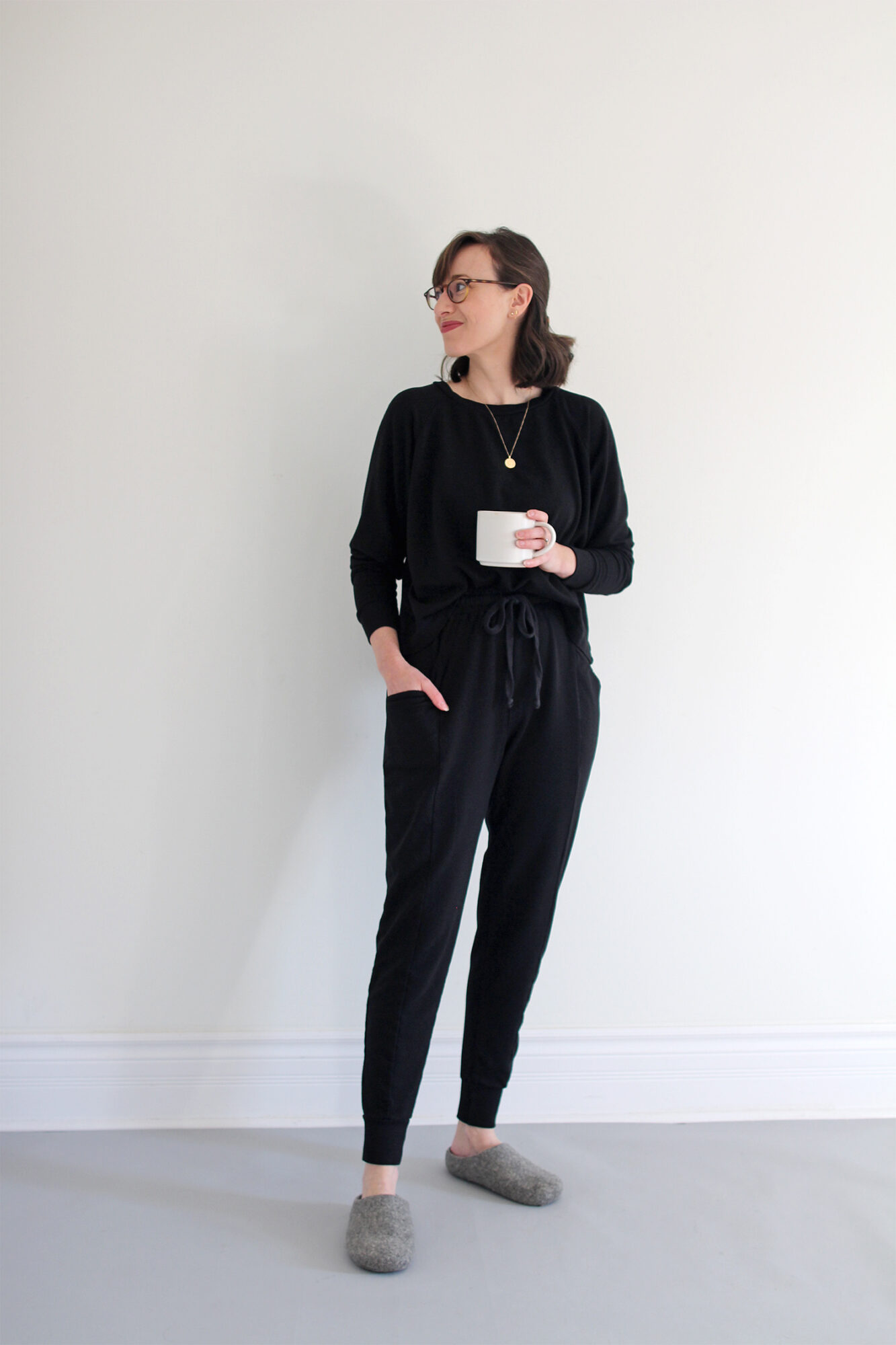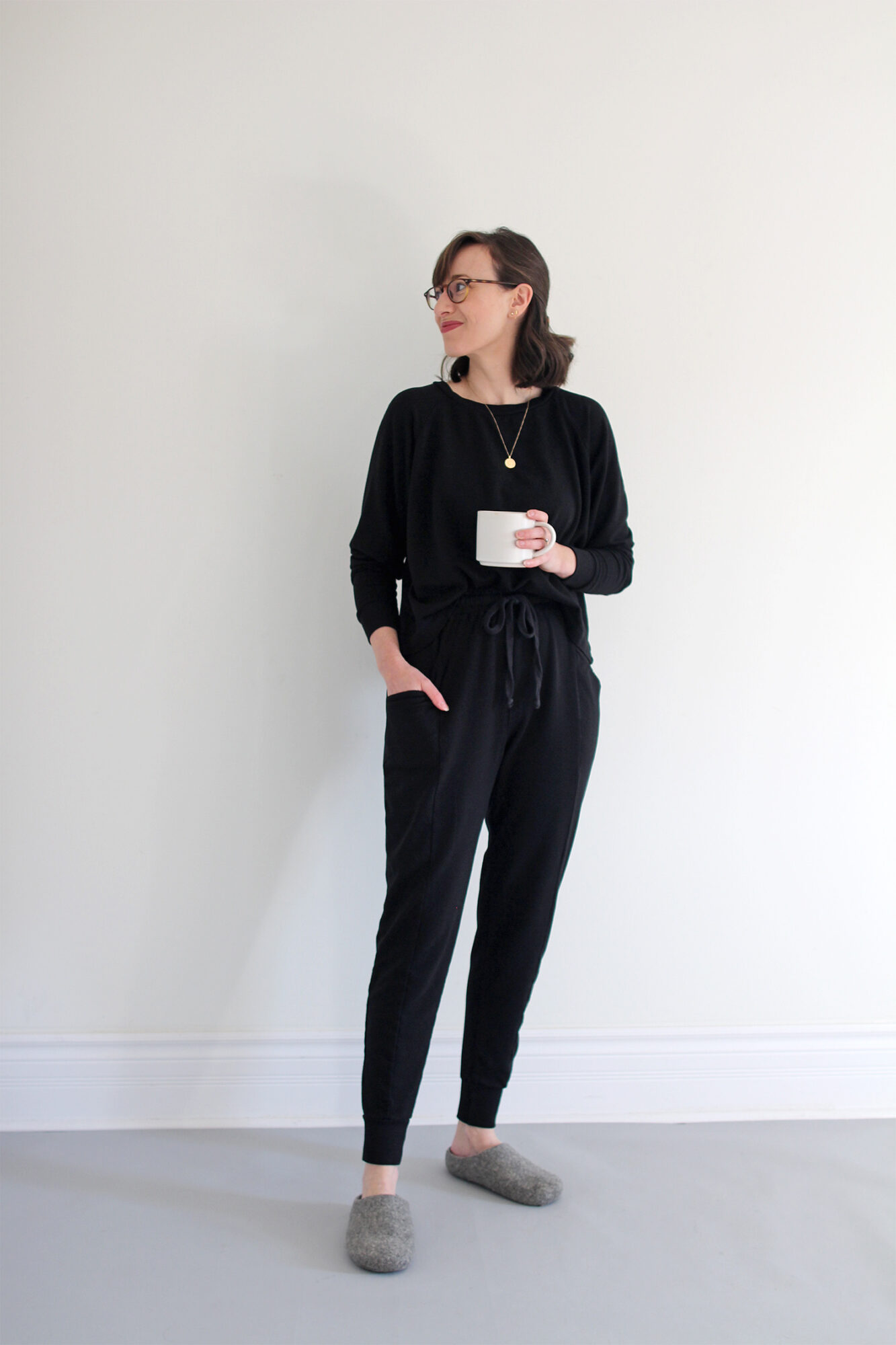 Here's a #FlashBackFriday to a set I shared on instagram but never on the blog. Something about a matching top and bottom, in even the lounge-iest of fabrics like cotton terry, still feels put-together, especially in black.

I wear this set (a gifted from VETTA last fall, still available in all 5 colours) at least a couple of times a week and it's such a treat to pull on something so soft and comfy, while still feeling like I could visit with friends and not look like I've just rolled out of bed.

This lounge set (Top & Bottom) also looks great and you can use LEE15 for 15% Off any order through July 15th!
Outfit Details
This post contains affiliate links.