BREEZY LATE SUMMER 10×10 – LOOK 10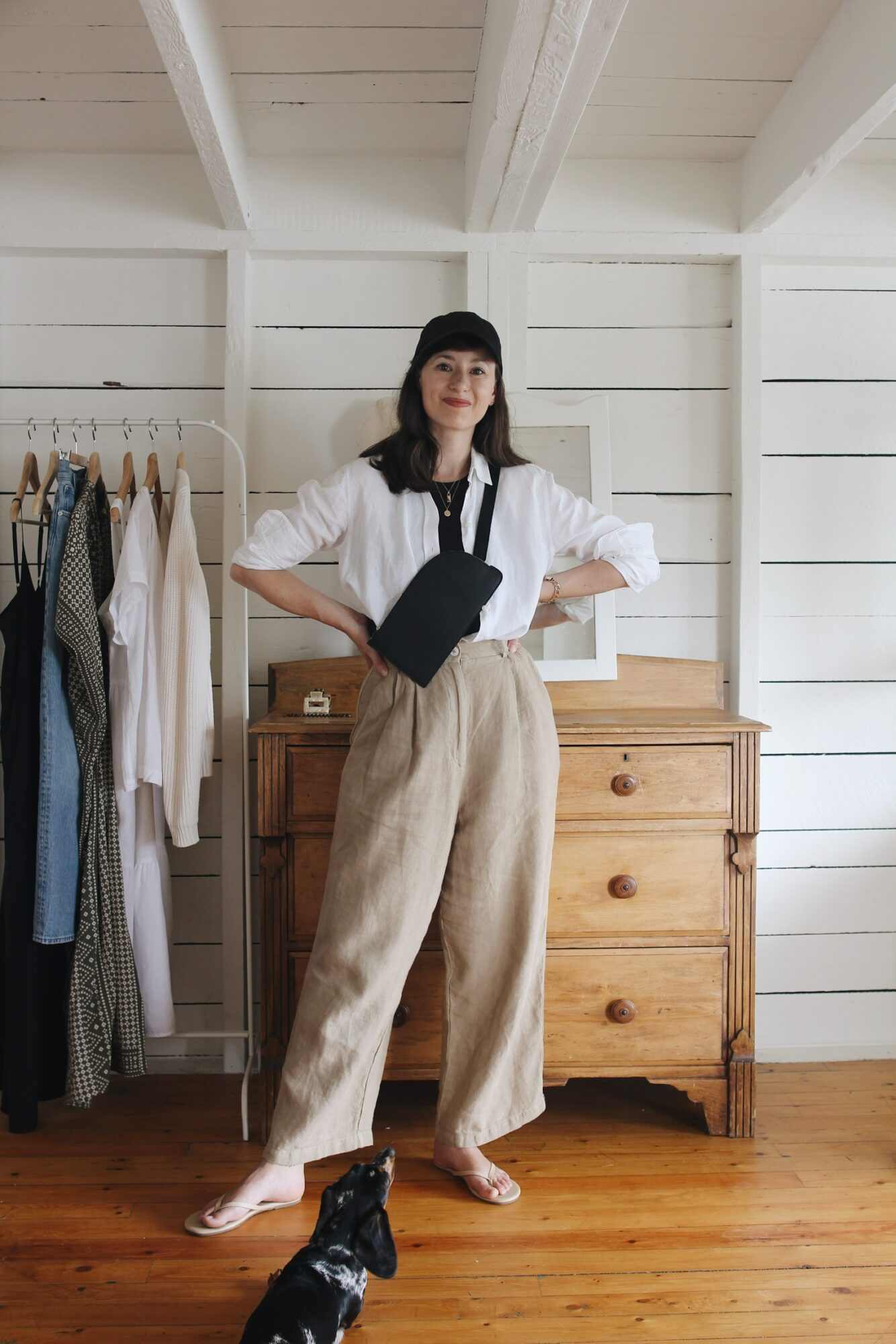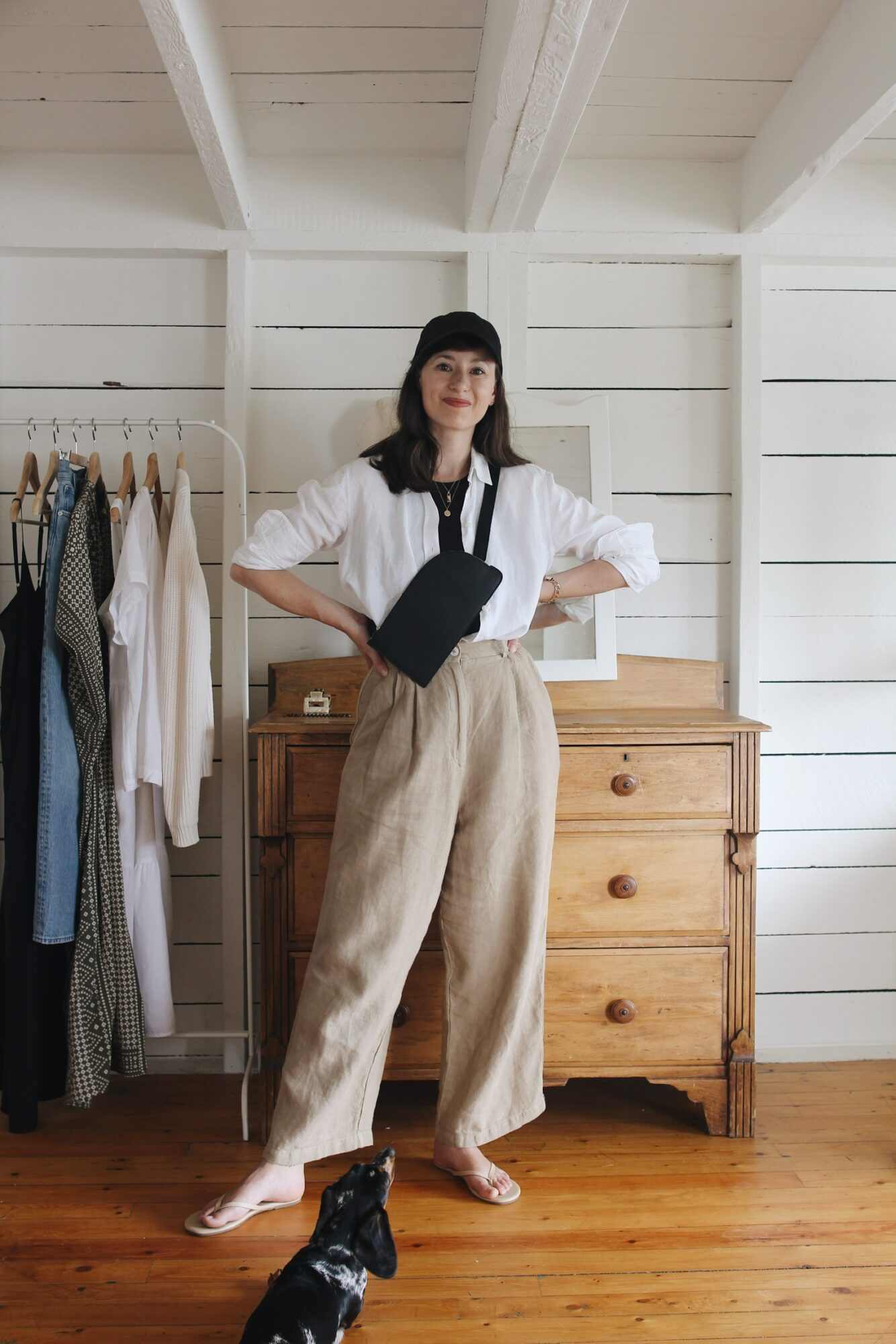 It's true, look 10 & day 10 has arrived! I honestly had to recount the posts so far to make sure I wasn't missing one.

For the final look I wanted to push myself to create something a bit different from within this capsule. I decided to use the base from Look 2 and added my linen shirt overtop, leaving it open for a layered effect. Then I doubled down on black accessories with a sling bag and baseball cap.

The result feels sporty and bold mixed with relaxed and natural. I love it for a work day or for going out and about to run errands.

Thanks for following along with this Breezy Late Summer 10×10! Tomorrow I'll be sharing a roundup of all 10 looks, plus 10 (yes ten!) bonus looks I've created over on the blog.
Outfit Details
This post contains affiliate links.