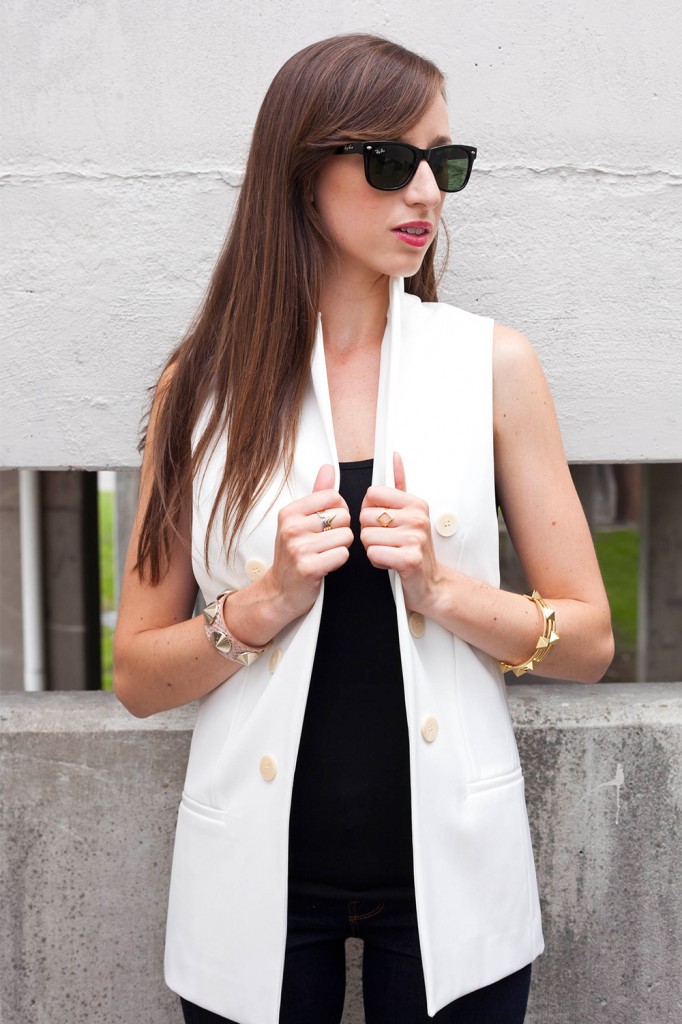 Keep. It. Simple. Stupid. This acronym applies to so many situations in life. For this instance it applies to dressing. This look resulted from a combination of my lust for a long, white tuxedo vest, and my not knowing exactly what to pair it with. So I turned to my closet staples to guide a simple look away from the bog lands of boring and into the realm of classic.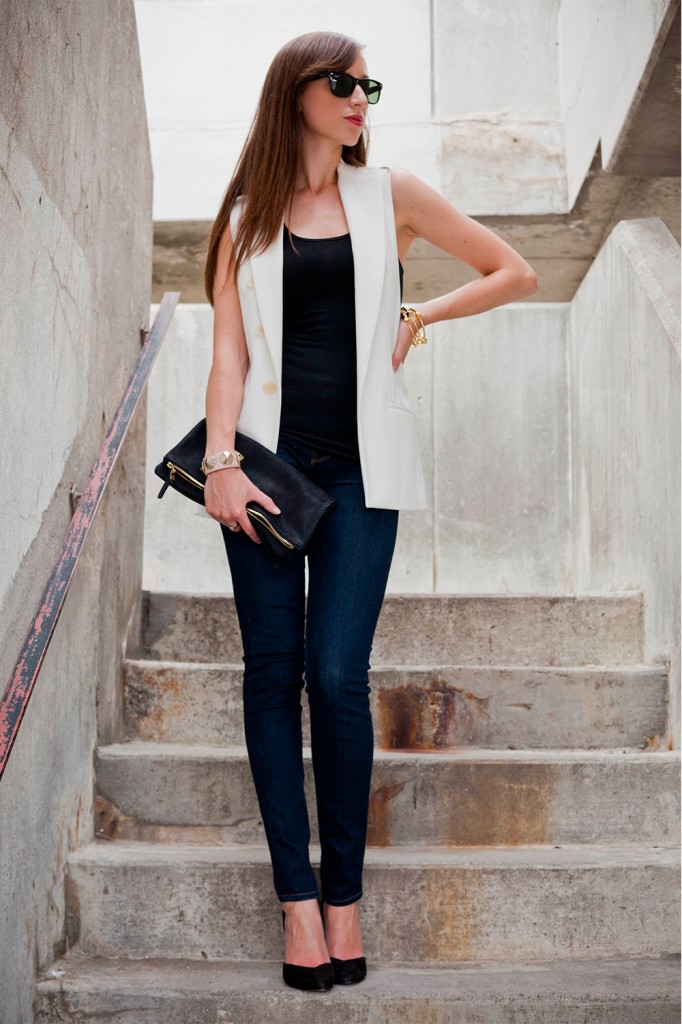 As you can see, the staples are: a great pair of super skinny jeans, a fitted black tank, great black heels, a black clutch and classic sunnies. Toss literally ANY vest, blazer or jacket over these and you're set.
Accessories play a big part in de-blahing an outfit. In my opinion (humble or not), a crisp white tux vest is pretty badass so studded bangles and a snakeskin cuff were a must. Angular rings and a classic clutch with gold hardware carried the hard lines through to the details.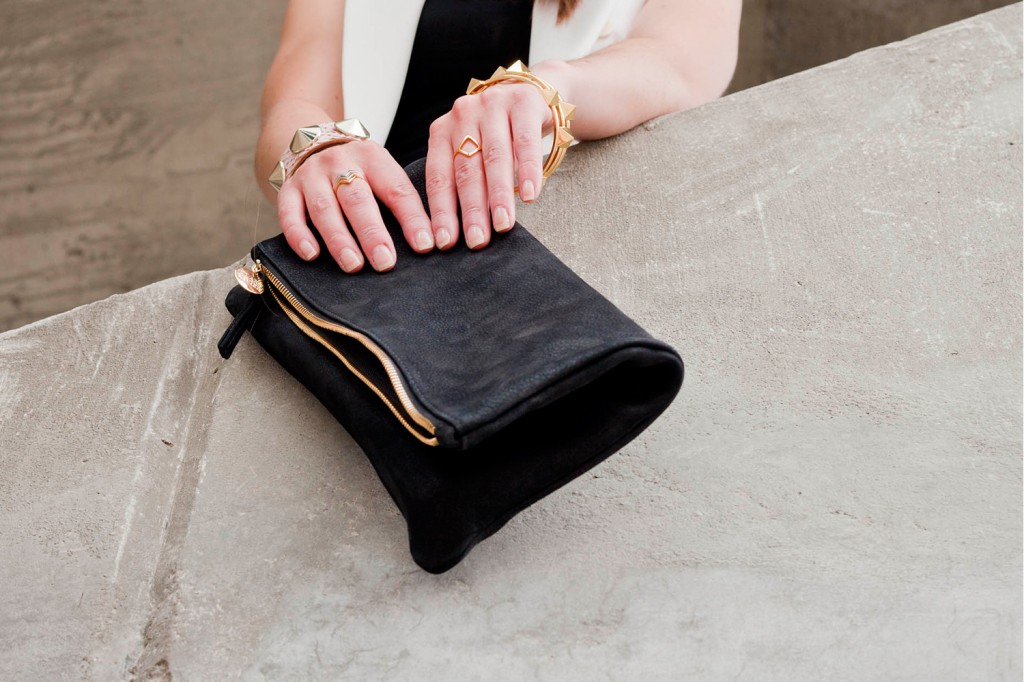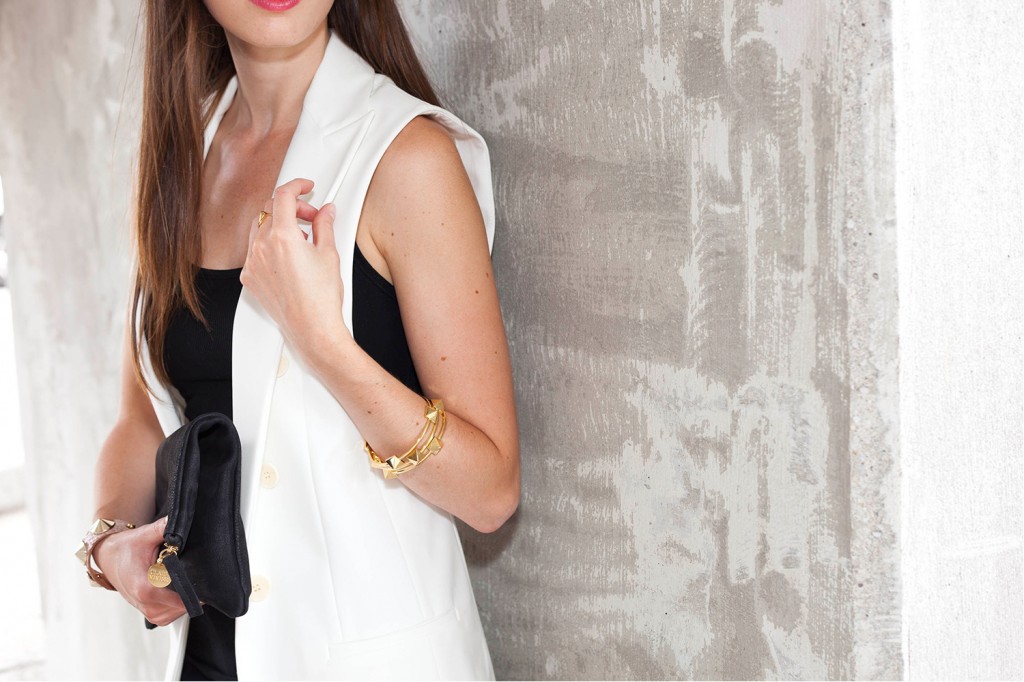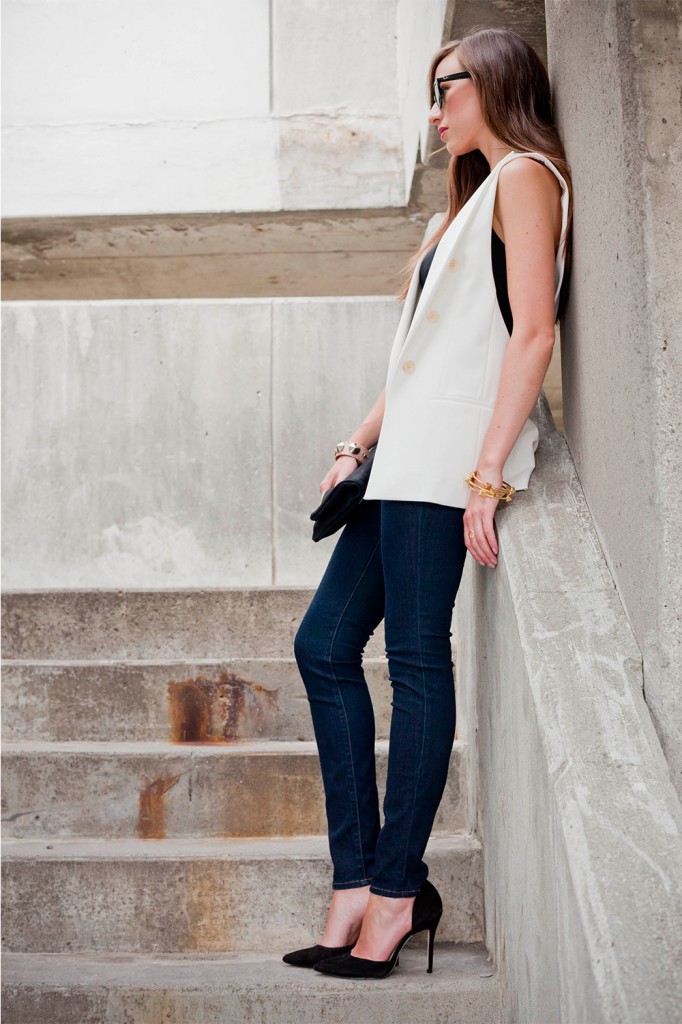 When photographer extraordinaire Agata (see her genius here) mentioned a concrete staircase as a location I knew this look was destined for it. We were thrilled to see how the beautiful grey tones and harsh lines in the concrete created a perfect back drop for the crisp whites and contrasting black in the look.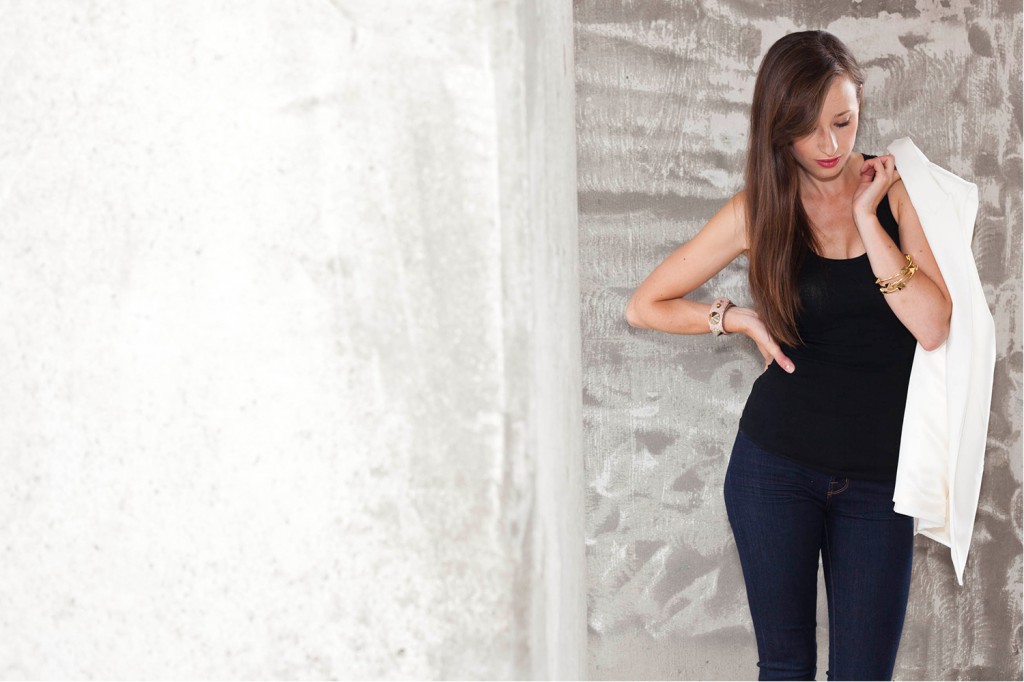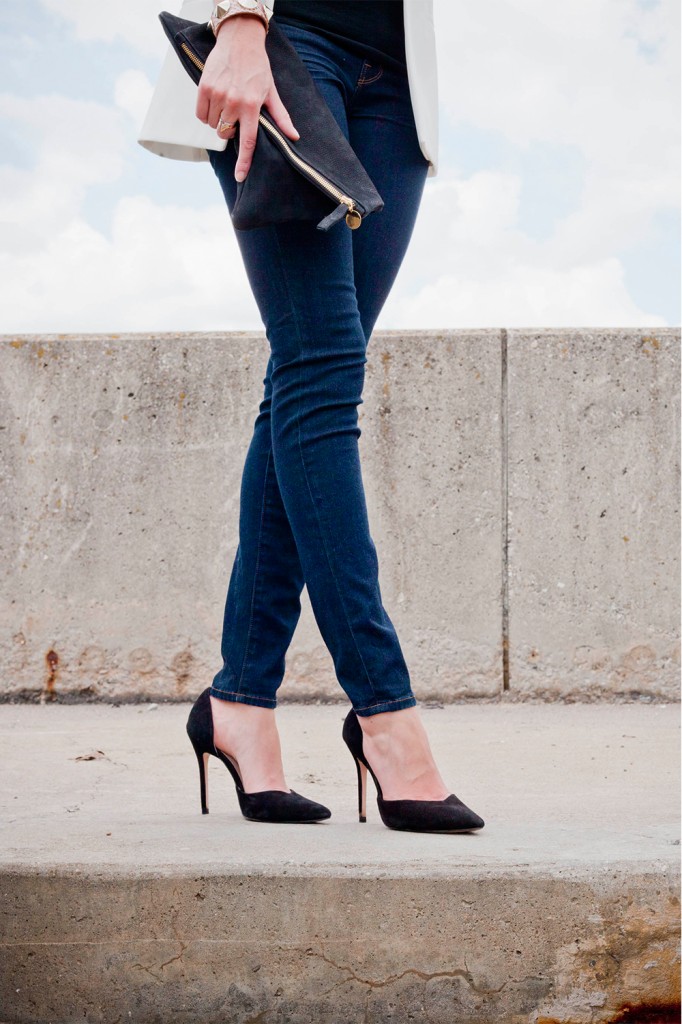 1. Vest Zara (similar) 2. Tank Aritzia 3. Jeans JBrand 4. Heels Zara 5. Clutch Clare Vivier 6. Bangles Noir 7. Rings Gorjana 8. Sunnies RayBan