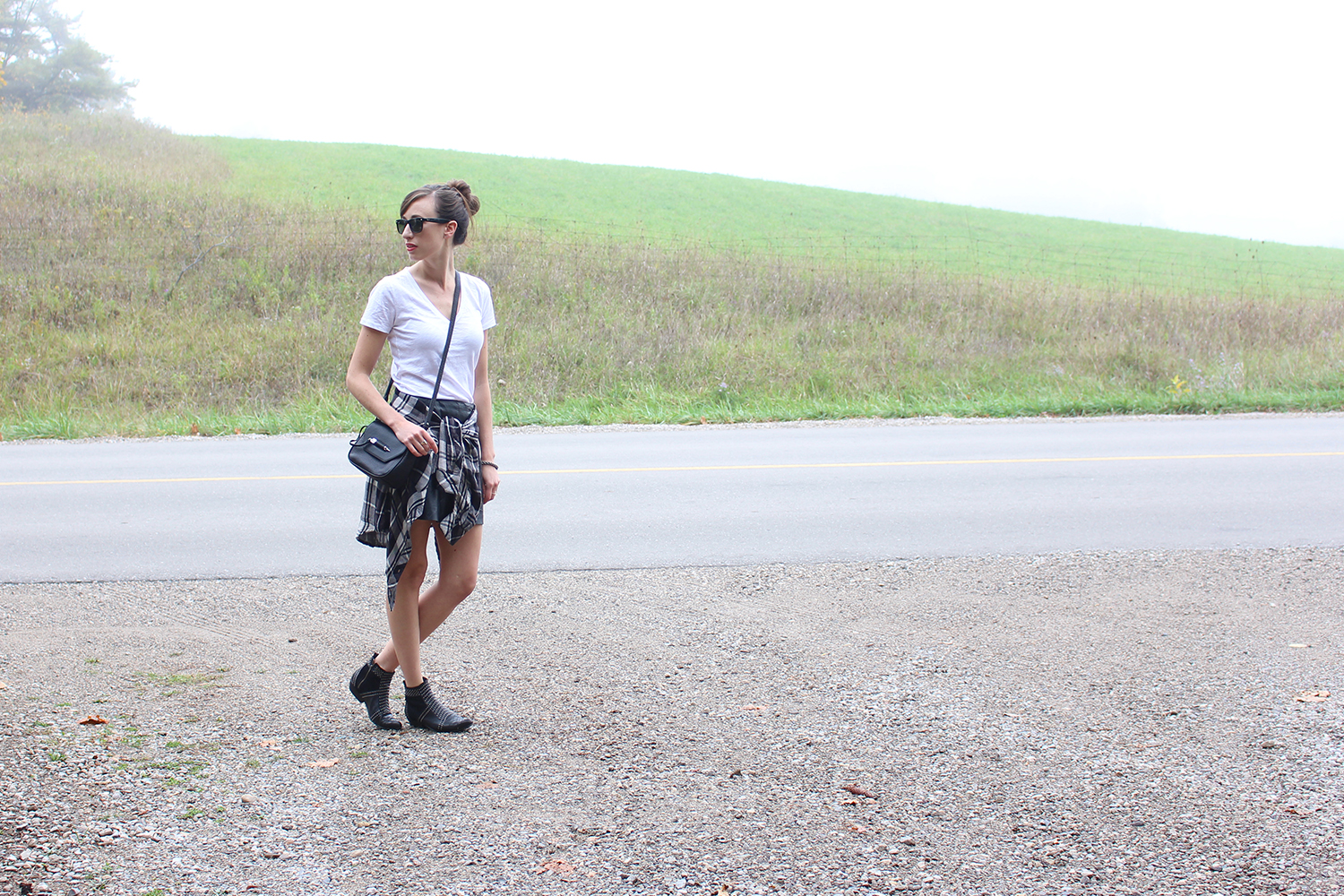 Sometimes a new item will find it's way into my life and completely revolutionize my style, while other times a new piece will just slink into my wardrobe as if I'd been wearing it for years. It's hard to say which approach is better. But when they come together the way this little black bag and that little plaid shirt have, I know they were meant to be.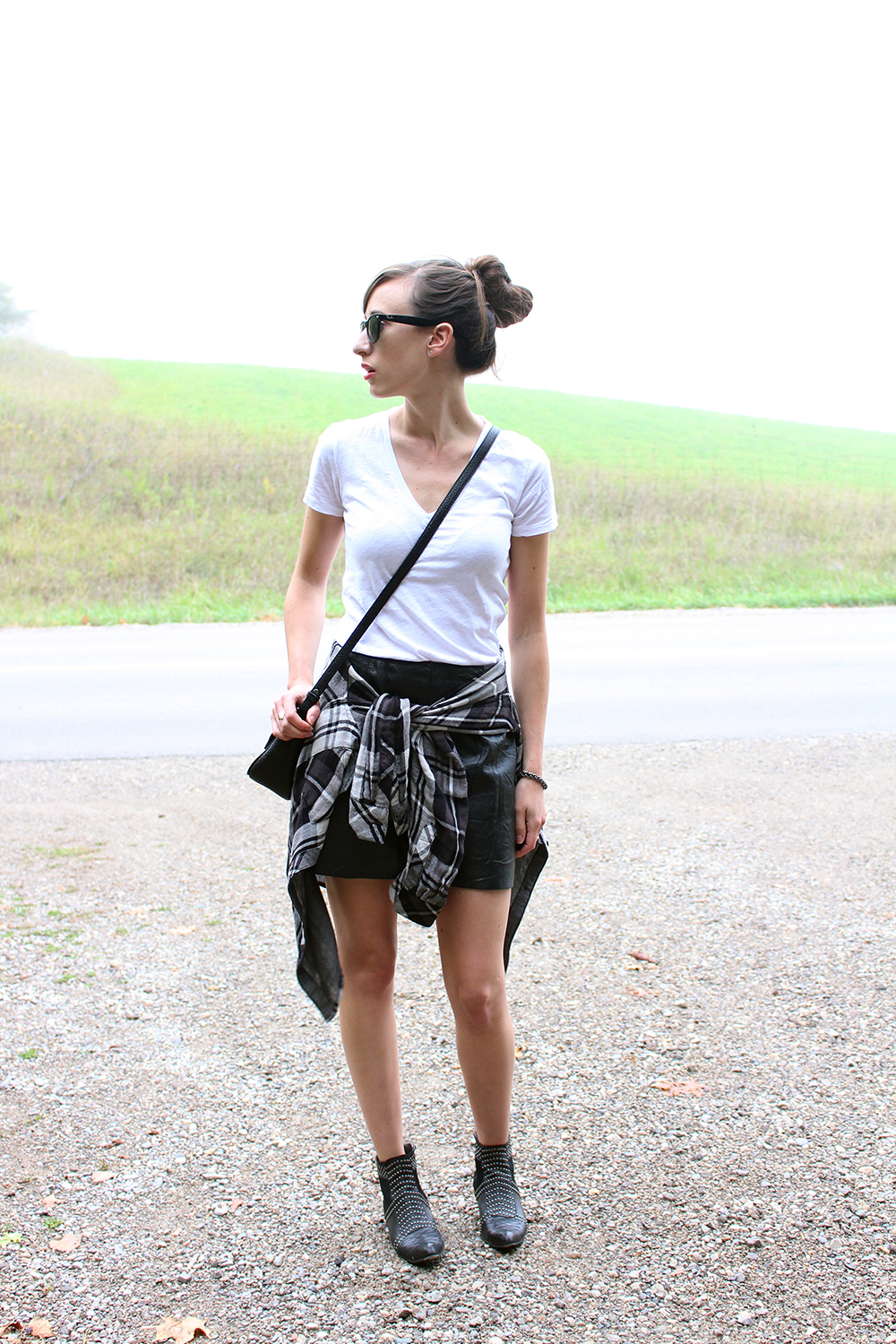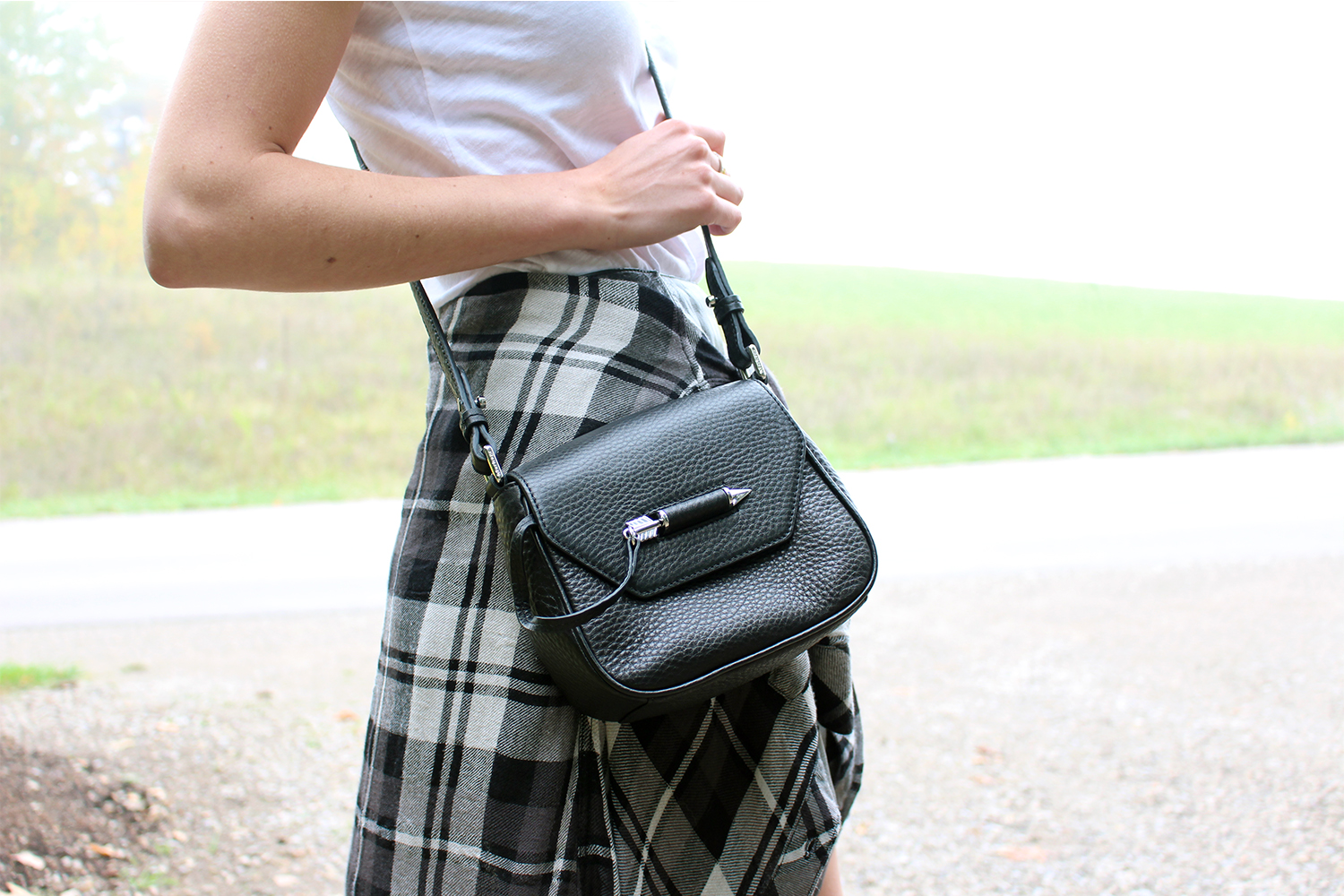 When Mackage announced they were launching a line of leather bags, I had an inclining that something glorious would emerge from it. I'd been searching high and low for a cross body bag that was dainty but practical with classic styling and subtle hardware details. Et voi la the Novaki shoulder bag appeared and had me smitten. I am a sucker for a clutch and a fool for a tote but I've been hands free since it arrived and I dare say my life has been changed, forever.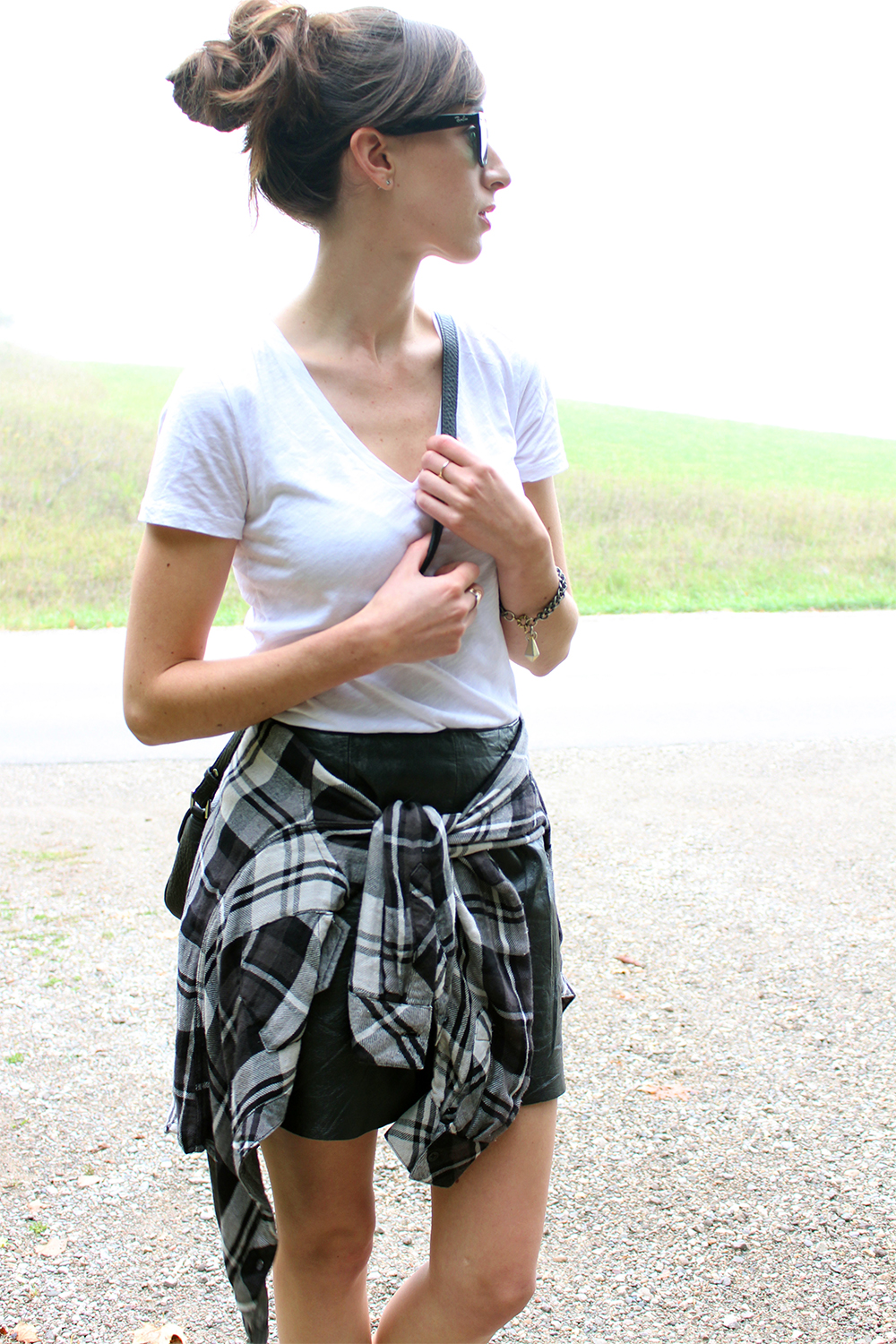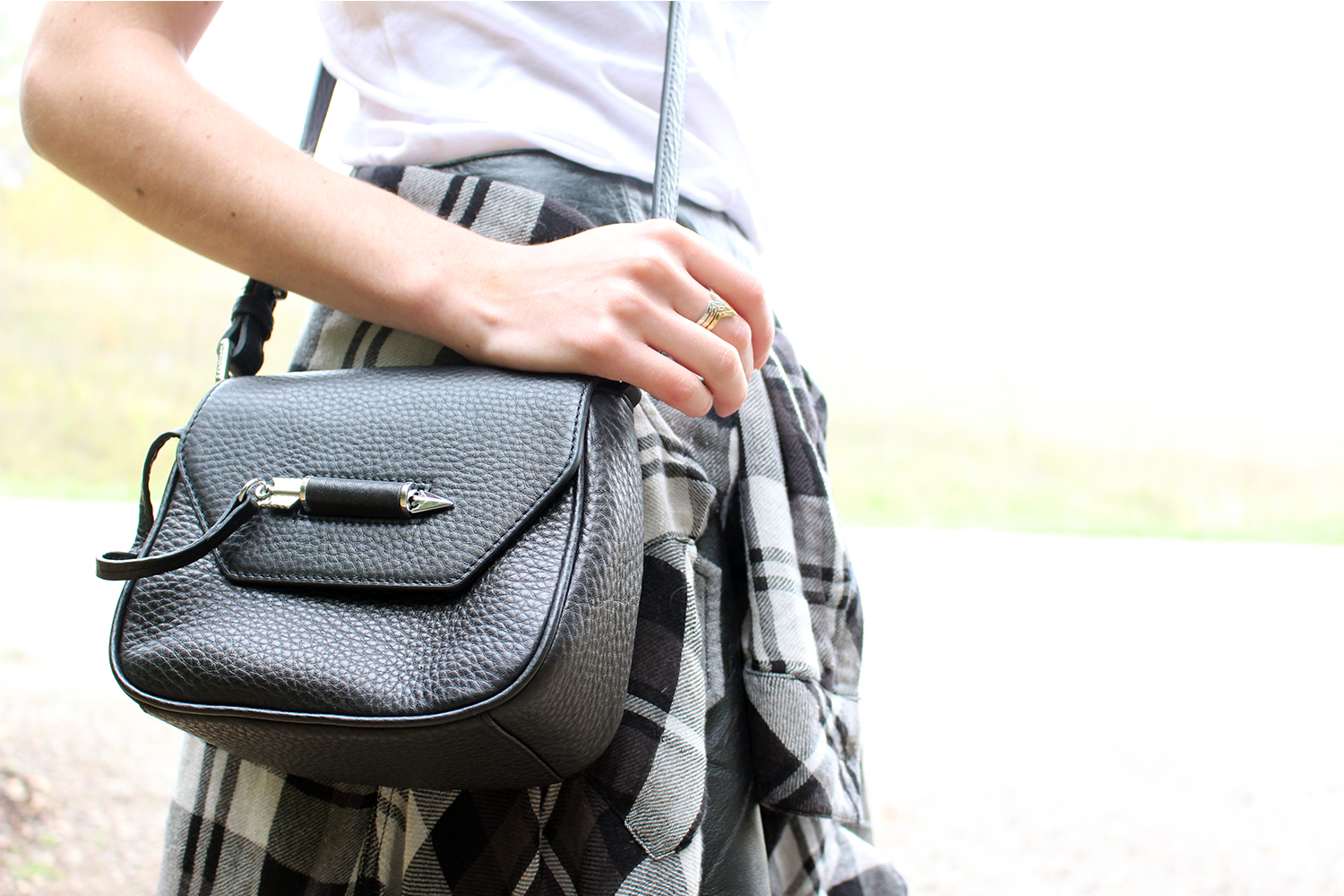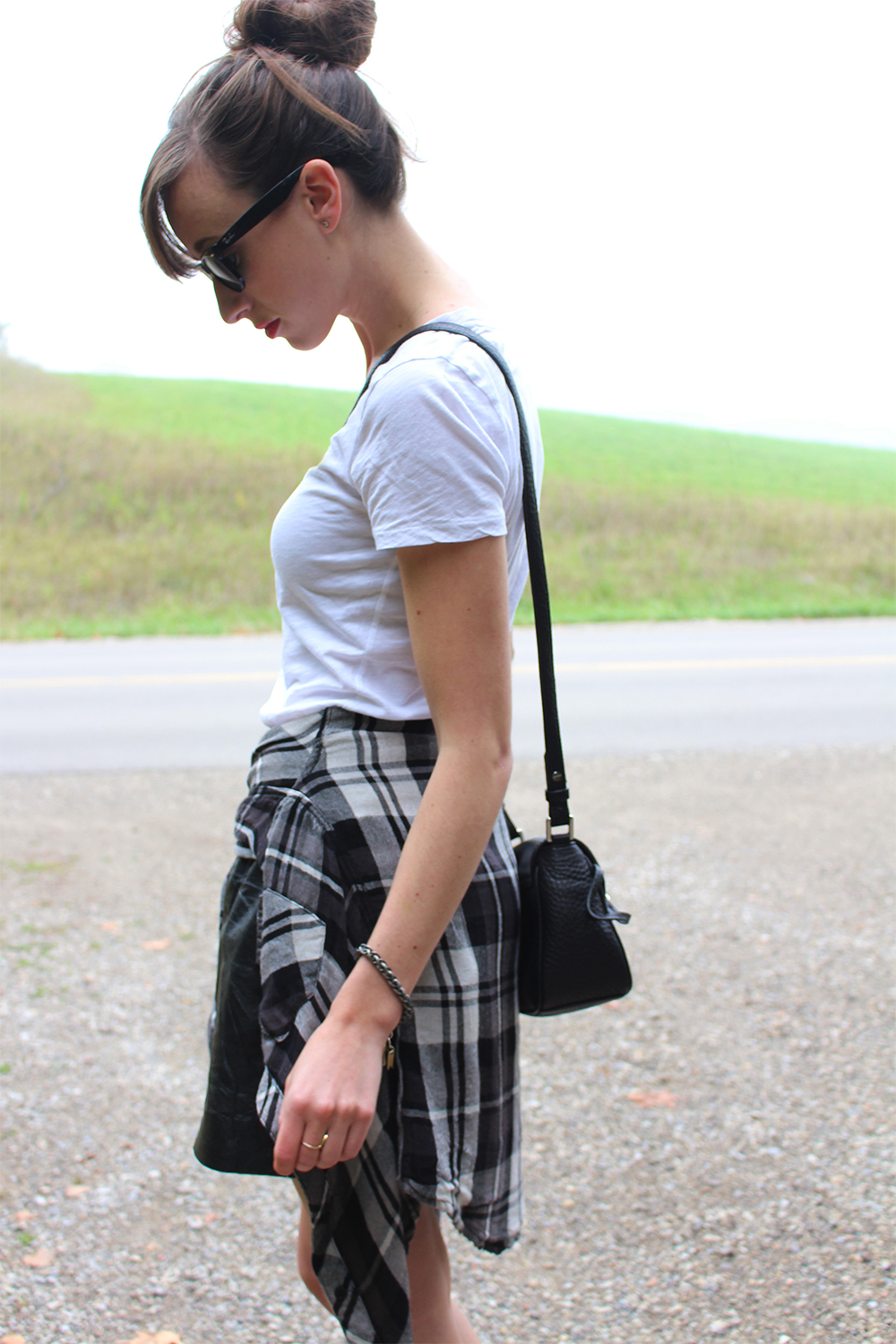 This Rails plaid button down is damn near the comfiest thing I've ever worn. They've created something magical and I dare say they know it. But let's be real, who isn't down for some soft plaid shirt action? It just doesn't get old, and when it does it's even better.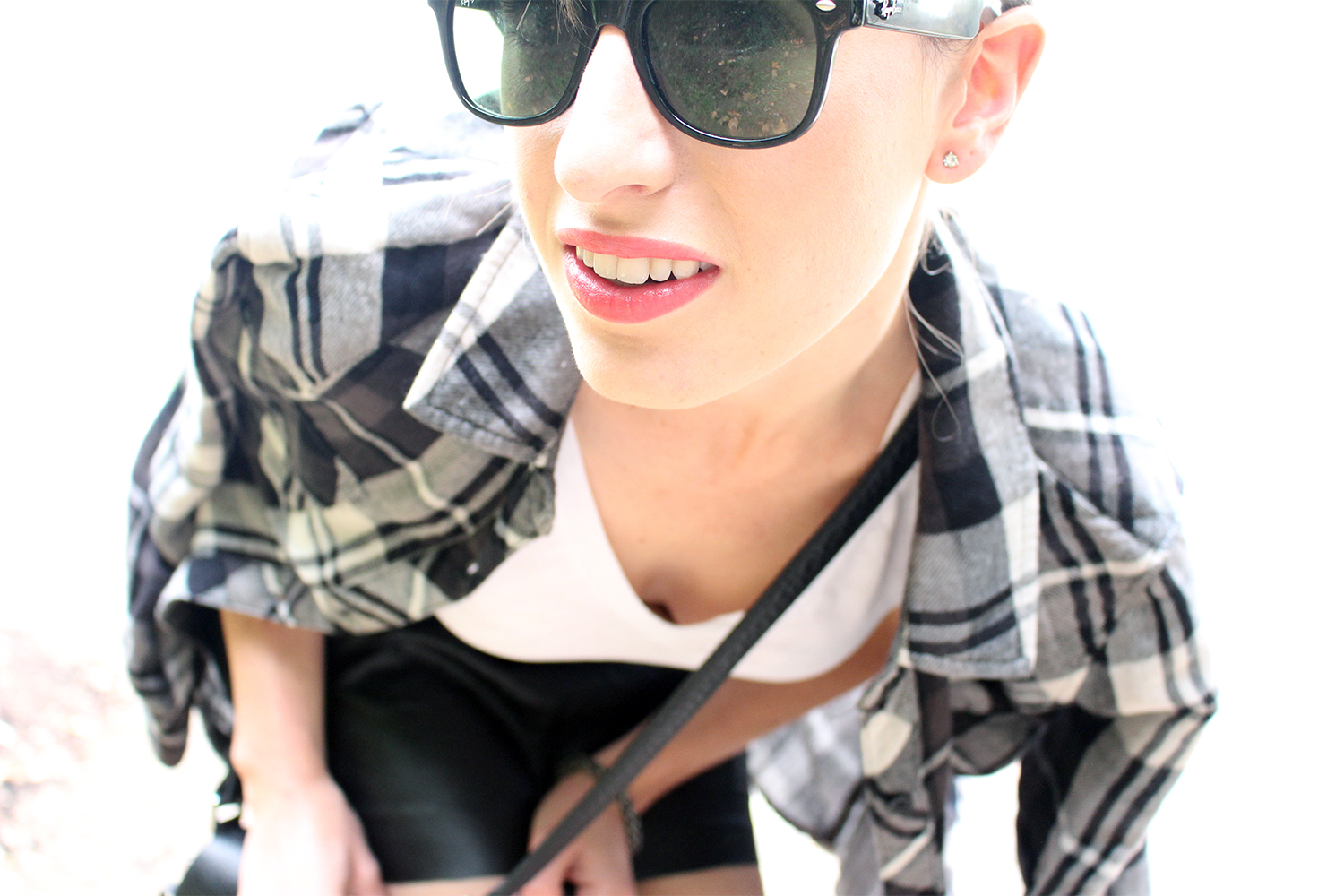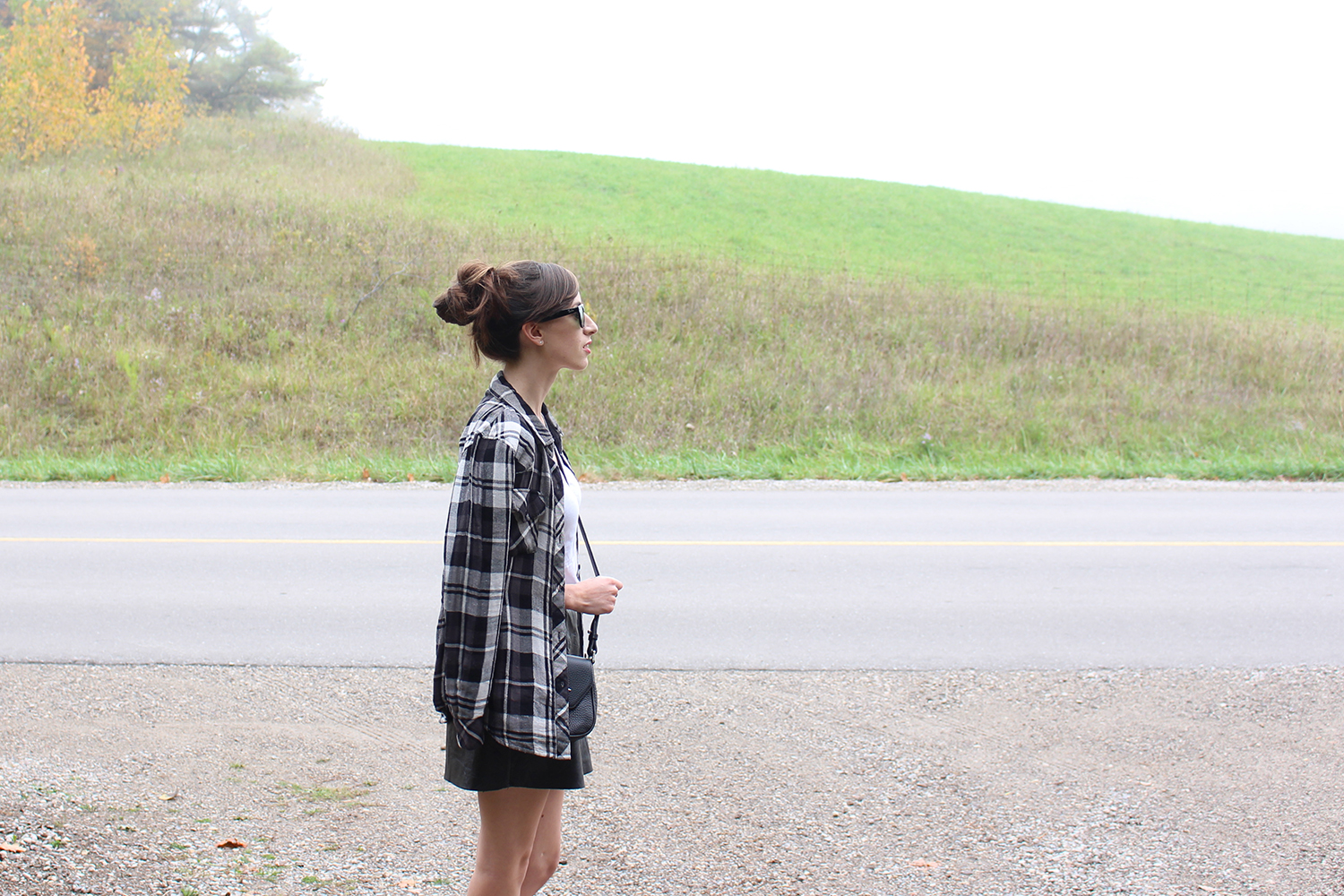 1. Rails LA Shirt 2. Mackage Bag 3. NastyGal Vintage Leather Skirt 4. Anine Bing Boots 5. RayBan Sunnies 6. JCrew Tee 7. Gorjana Rings 8. Biko Bracelet