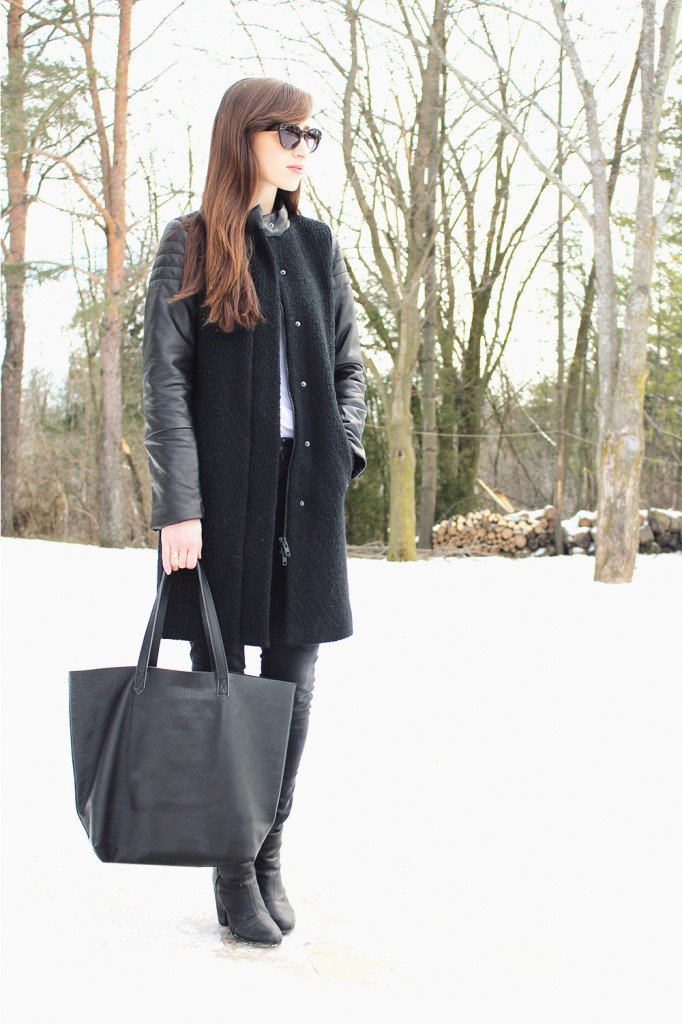 One of my New Year's resolutions is to simplify my life. Whether that be my schedule, my plans, my thinking, my emotions or my wardrobe. I just want to take a step back and try not to over analyze things but instead focus on doing what feels right and makes sense. Easier said than done in most cases but when it comes to dressing I think I can actually apply this approach. Lately black, grey and white are calling to me. It's winter, it's cold as hell and I feel comfortable and chic in neutrals and leather, so I'm just going to roll with it.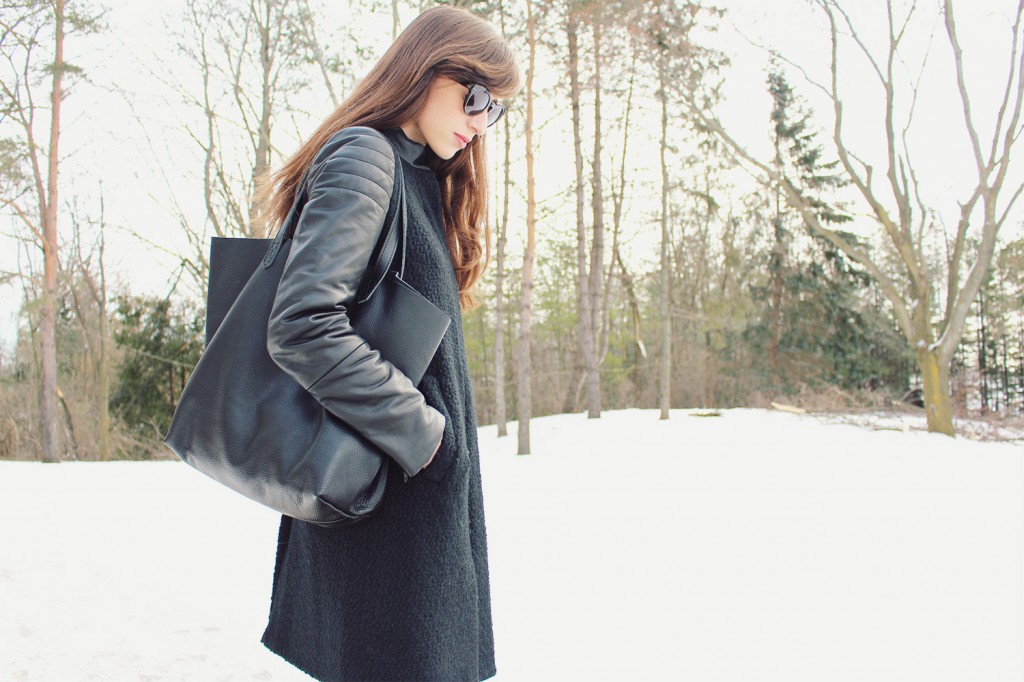 That being said, I am entirely infatuated with two pieces right now. The first is this ultra elegant, forever classic and impeccably well made black leather tote from Cuyana. A piece I'd been searching high and low for all throughout 2013. Cuyana is a new brand to me and I was instantly inspired by their philosophy and lean closet movement, which is about style vs. fashion and curating fewer, better quality pieces that are made to love and last.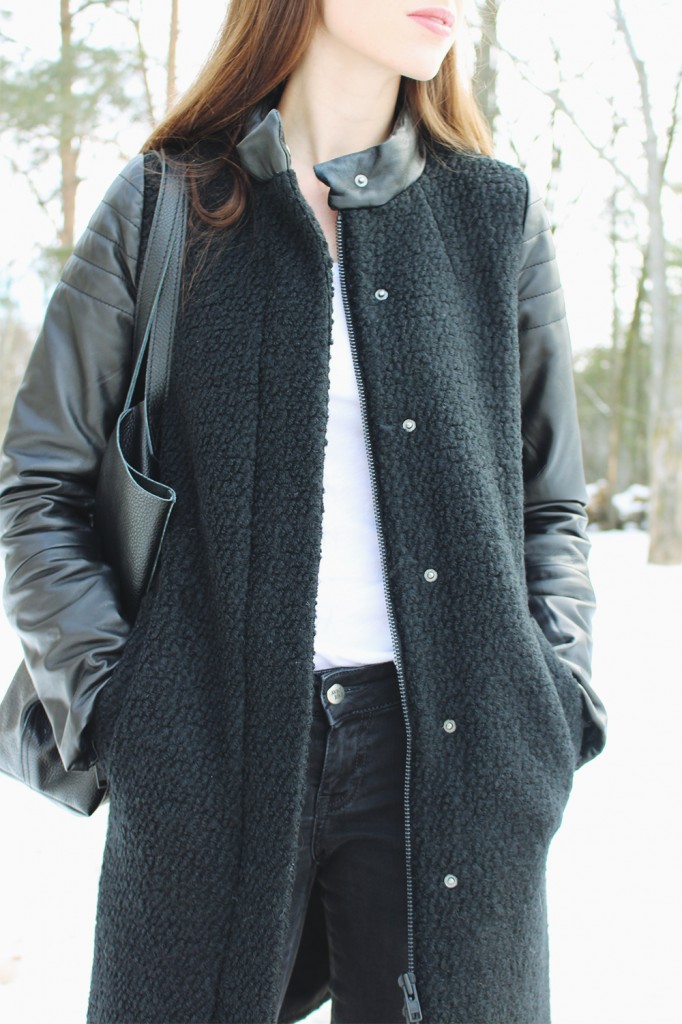 The second item is this wardrobe revolutionizing coat from Madewell. It's just the kick my closet needed to get through winter. The leather sleeves with moto inspired details toughen up the cozy and feminine feel of the bouclé body. It's insulated and the short collar is perfect for infinity scarf stacking. It's been on all day, every day since being delivered by Santa.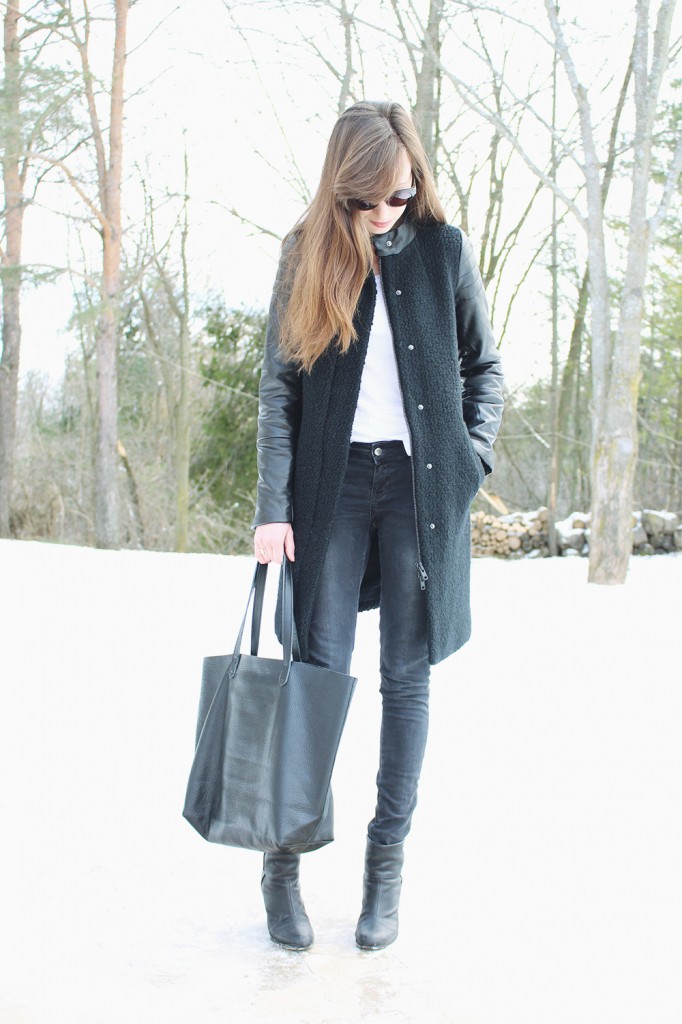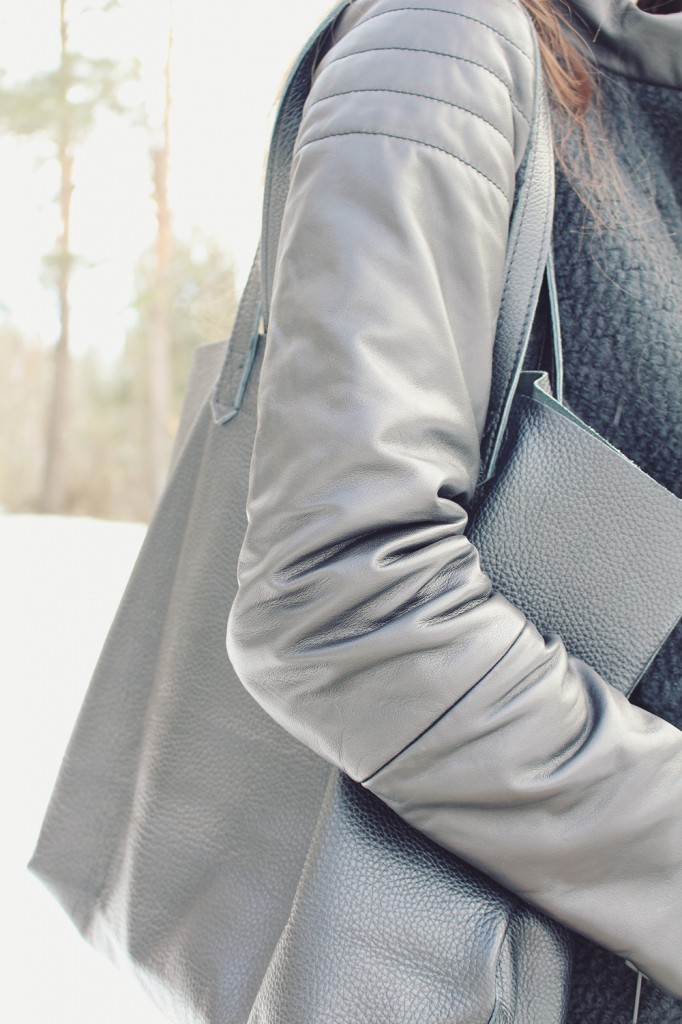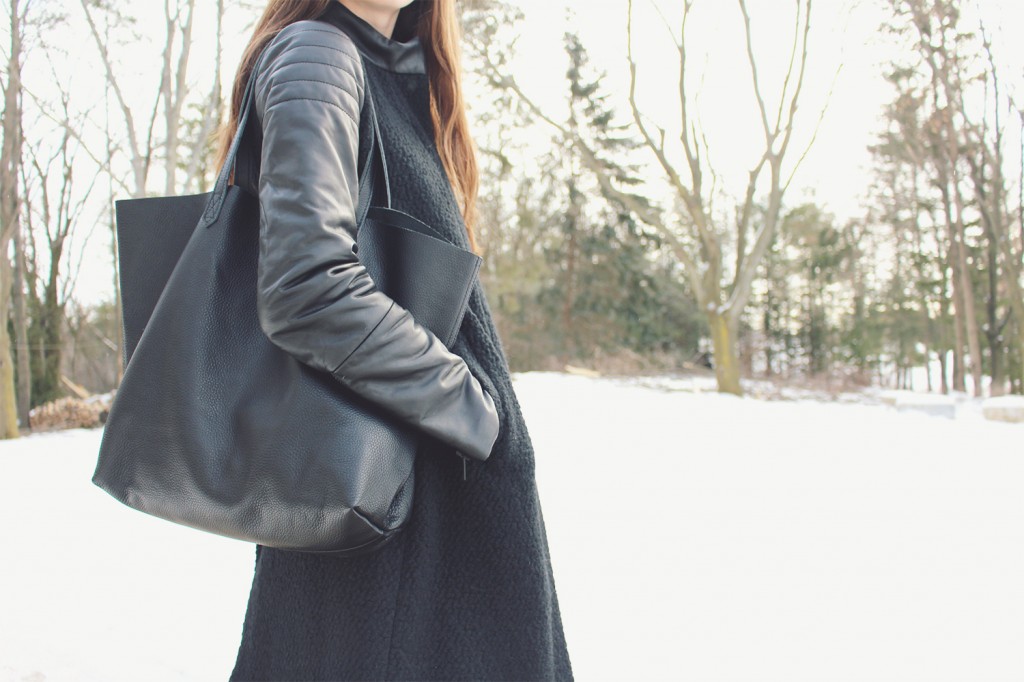 Do you have any style influencing New Year's resolutions? Do tell!
Coat Madewell s/o similar, similar, similar, similar // Top StyleMint //Denim Anine Bing // Boots Rag&Bone // Tote Cuyana // Sunnies Madewell