As of late I've been surprisingly inspired to put more effort into my hair. I use 'more effort' loosely as I don't necessarily mean much effort at all. Here's a couple not so fun facts: 1. My hair is fine but there's a lot of it and 2. it gets greasy FAST. I try not to shampoo my locks too often but I can rarely go more than two days without feeling grimey. To make matters worse I'm fairly updo challenged and topknots make me look like a tool. With those things in mind I've been on the lookout for uber easy hairstyles that lend themselves to second day hair, although these could all be done on fresh hair too. The fact that I'm a braid junky will quickly become evident as well.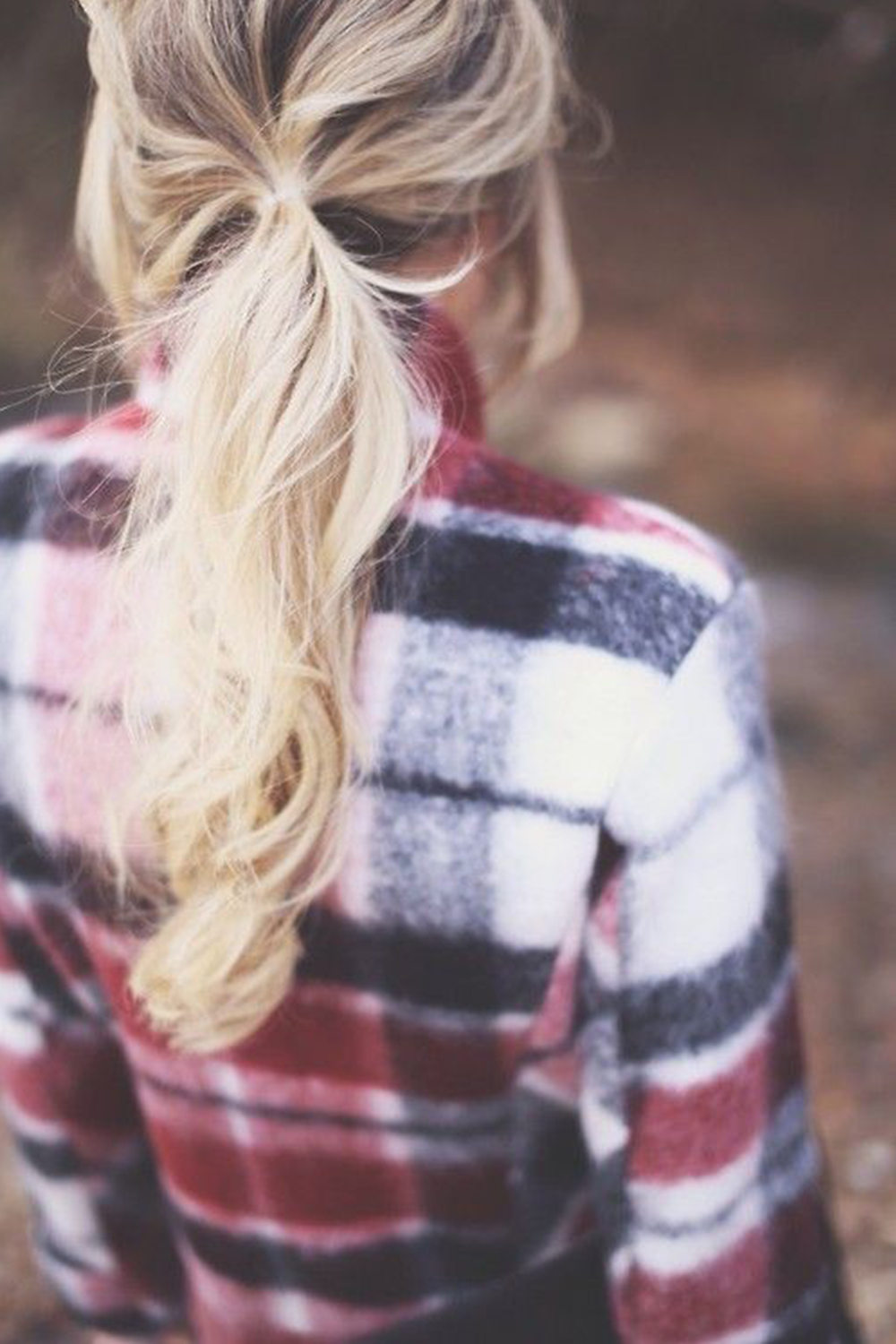 #1 – This is probably the most obvious and easiest idea but I love how chic a wavy ponytail looks tied up with a clear non-snag elastic. They're available at all drugstores and look much sleeker than a black elastic band. If I've gone to all the trouble to curl my hair, surely I'm getting two good days out of it. This is a bed head, cow-lick safe option too.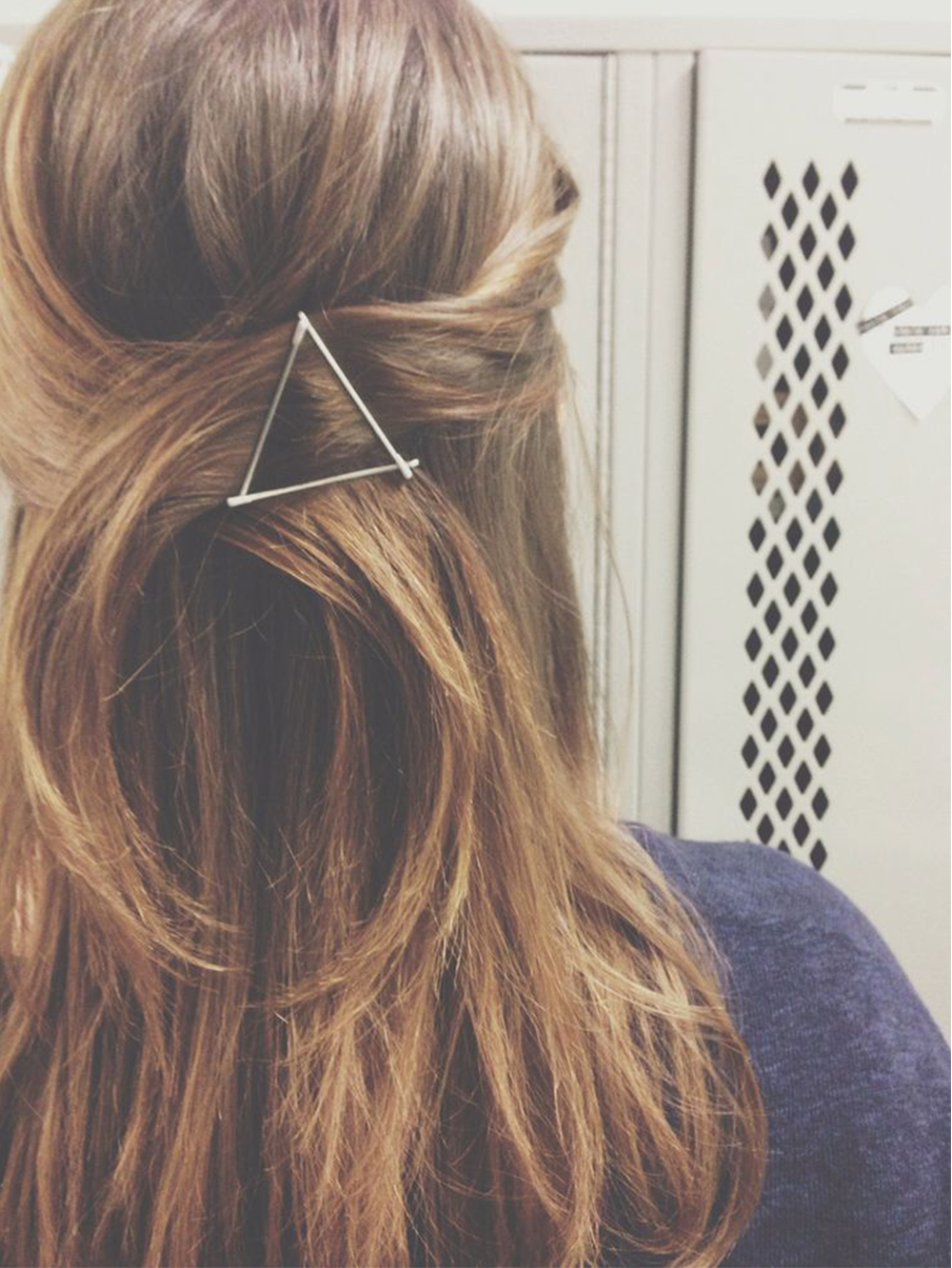 #2 – Still keeping it ridiculously simple, this little bobby pin triangle is a super cute way to change things up and get hair away from your face. It's a fun update on a barrette and you probably already have what you need in the bathroom cabinet. See a few other fun bobby pin ideas here.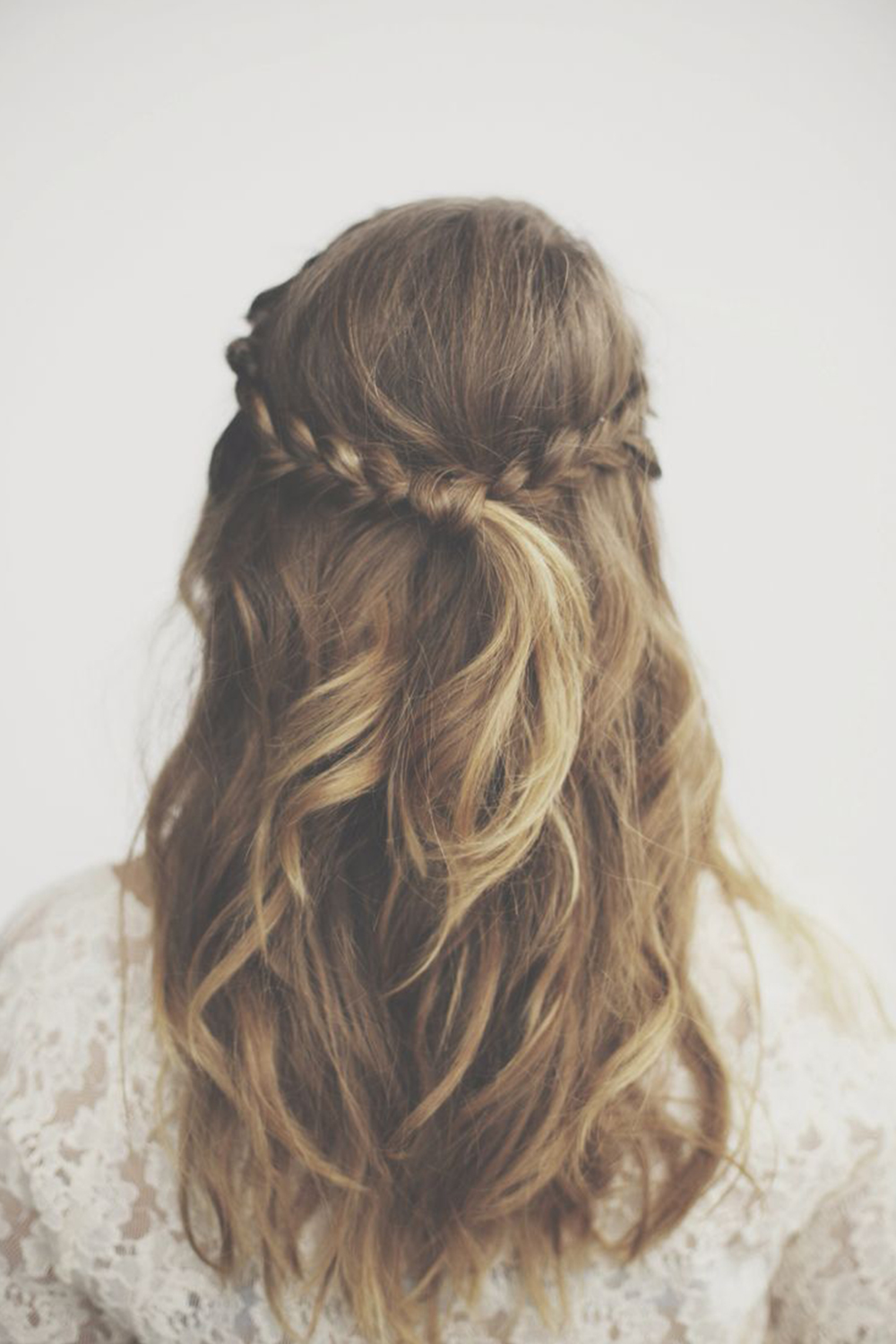 #3 – This one looks way too lovely not to at least attempt once. It's the ultimate festival hair style and would work for a variety of different hair lengths. Seems like just a couple of braids and a knot to pull them together, a light spray to tame flyaways and you're a boho beauty for the day!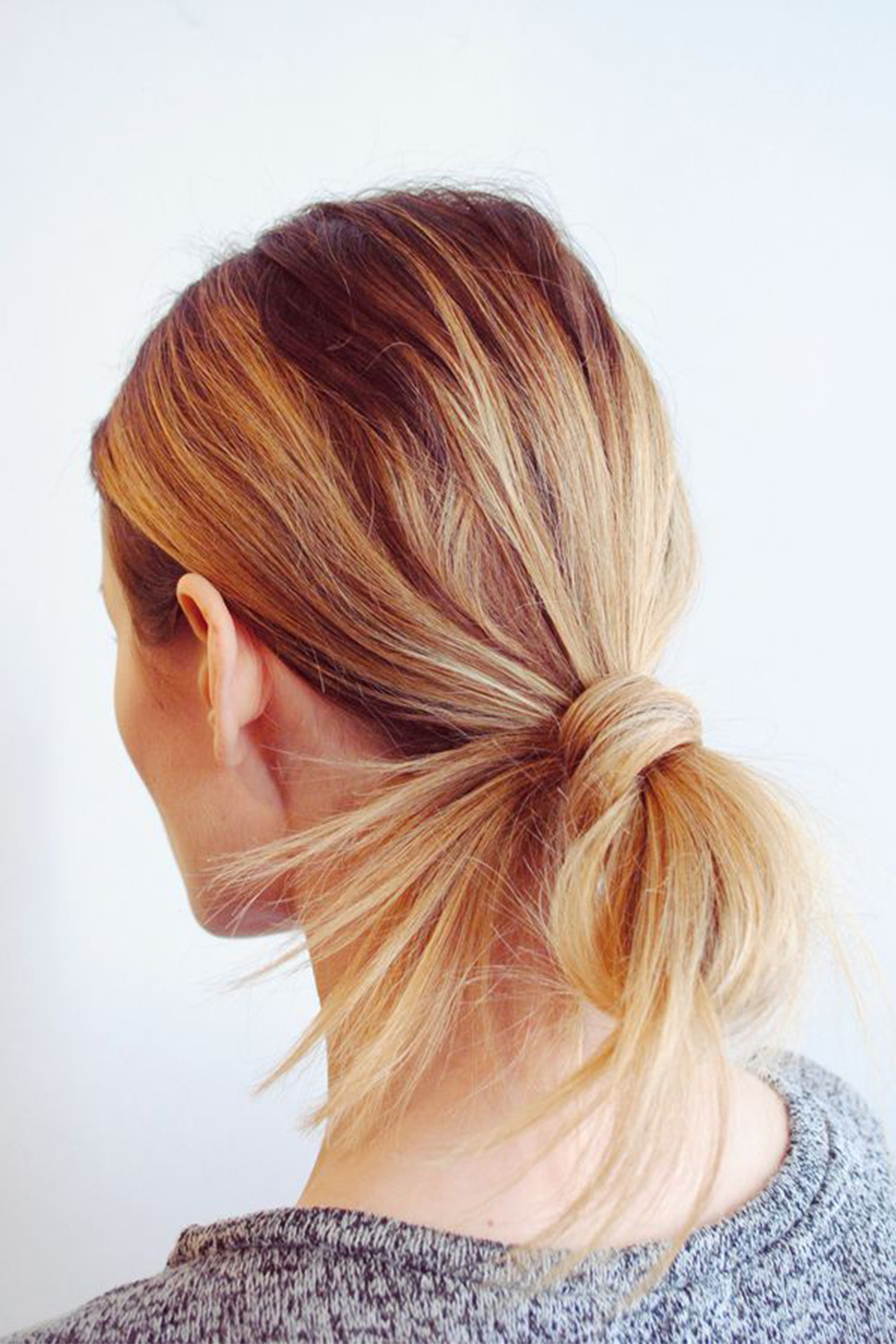 #4 – I LOVE this loop-de-loop look for a Sunday brunch or a casual day at work. Hiding the elastic with your hair instantly makes this much more sophisticated and I can't imagine it taking more than a few minutes to whip up in the morning. See how here.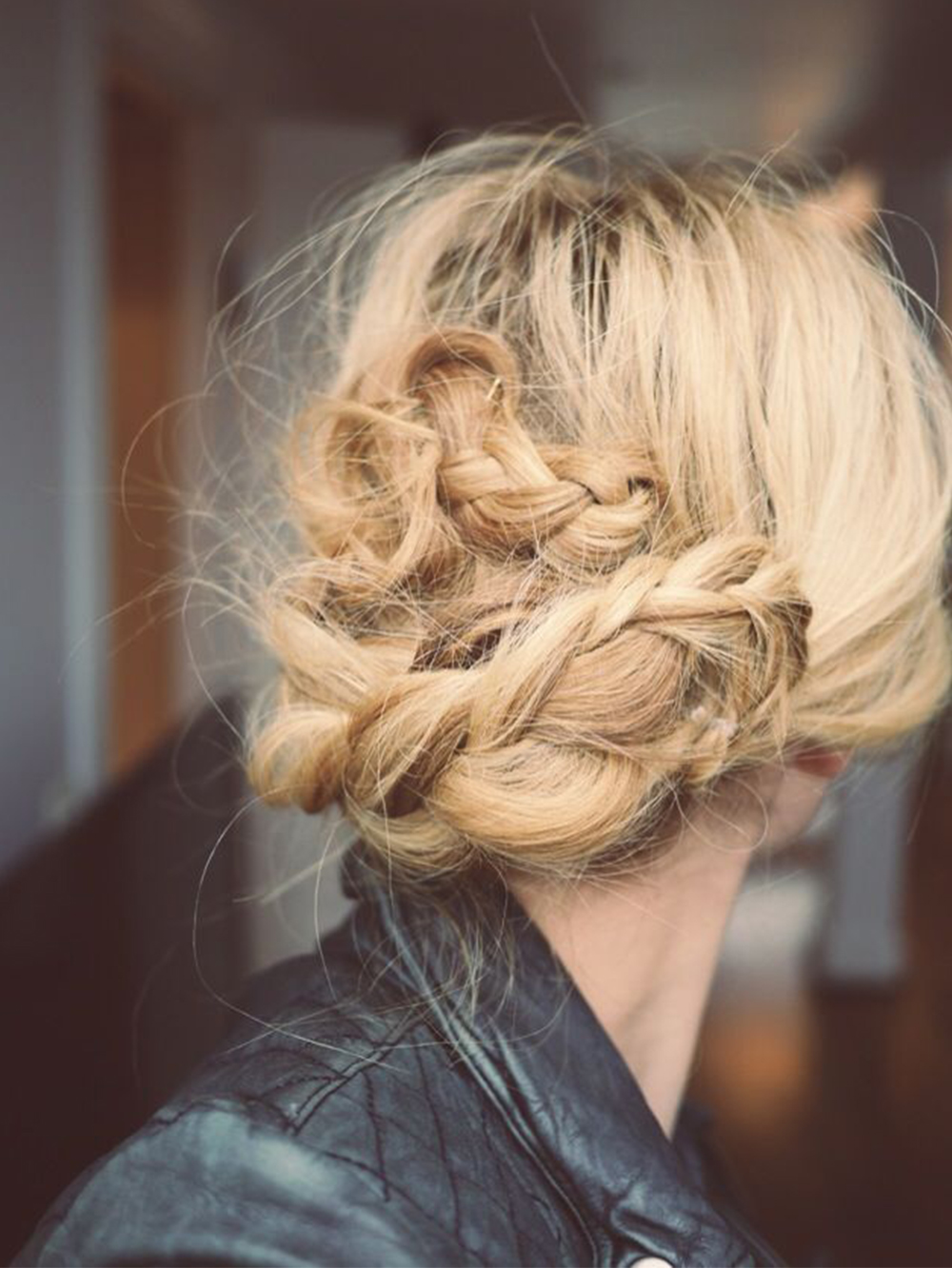 #5 – I absolutely adore the ethereal fair maiden feeling this style gives off. I'm planning to give it a go for a number of bachelorette parties and bridal showers I've got on the horizon. Three long braids twisted and pinned should lead to this result and it looks like the clear elastics and bobby pins from looks #1 and #2 will be handy for this style too. Seen on Pinterest, sourced here.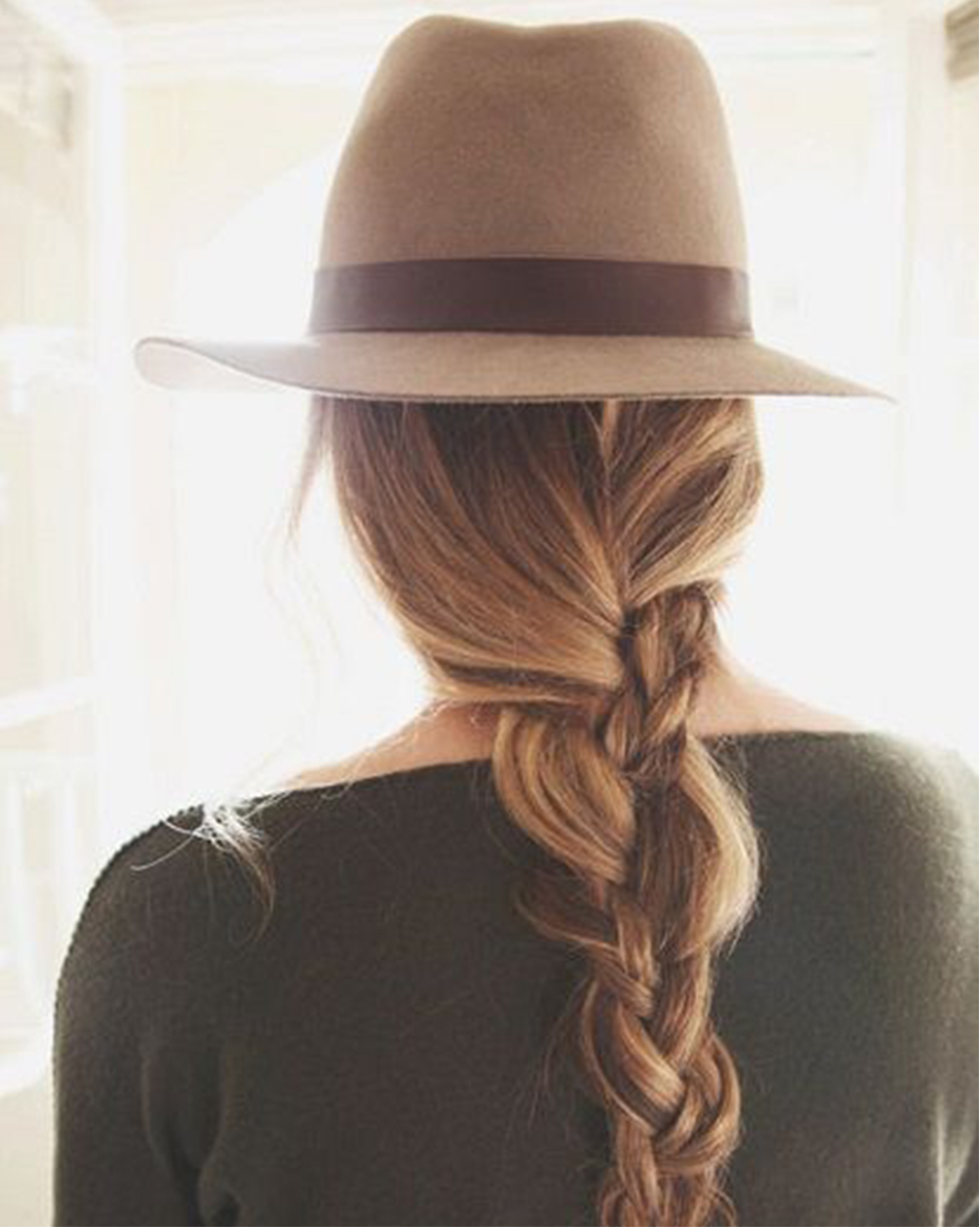 #6 – Of course I've saved my favourite for last. The braid within a braid is a super easy and slightly unexpected take on a typical plait. If you're still not feeling totally presentable, toss on a felted wool hat and you're all set.
All images were found on Pinterest. You can see these and many more hair ideas on my 'How Do You 'Do?' board.