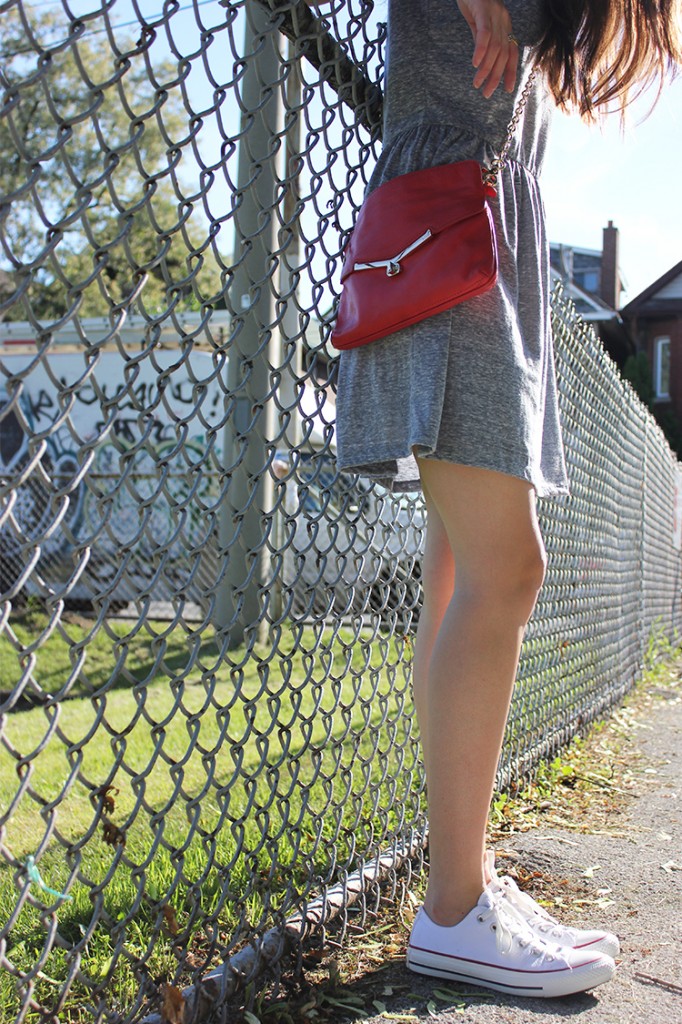 It would seem that Converse creepers are the unofficial footwear of the season. I'm 100% on board, in fact, my first pair of Chucks were red and purchased in high school during a mild pseudo punk phase. I added black laces and convinced myself I belonged at the Warped Tour and in sweaty underground mosh pits. Looking back I cringe at the cliche I was so eager to participate in, but that's just teen angst I suppose. Now I'm back on the Chuck train with a slightly more refined rendition and I'm thrilled about their pairing potential. They add just the right amount of indifference to damn near any outfit. I consider them the shrugging shoulder of the modern closet.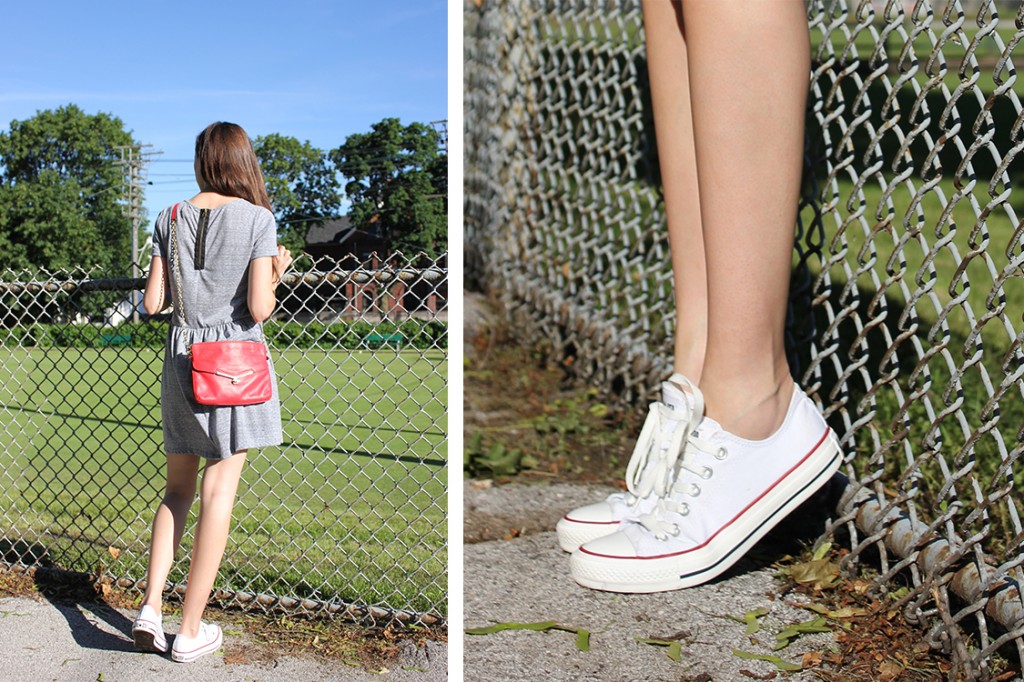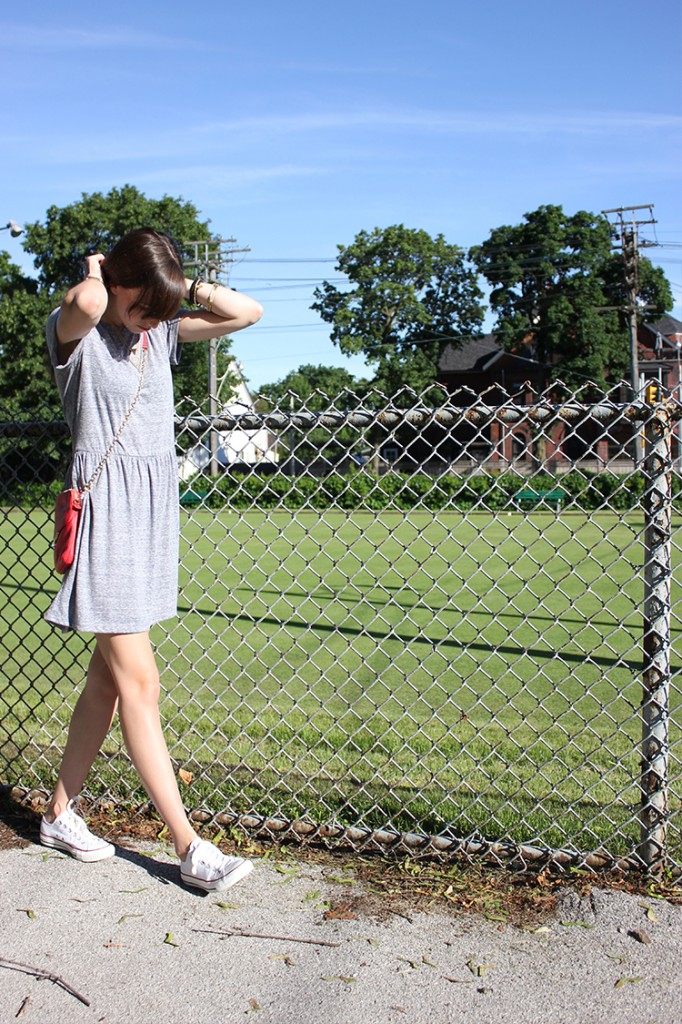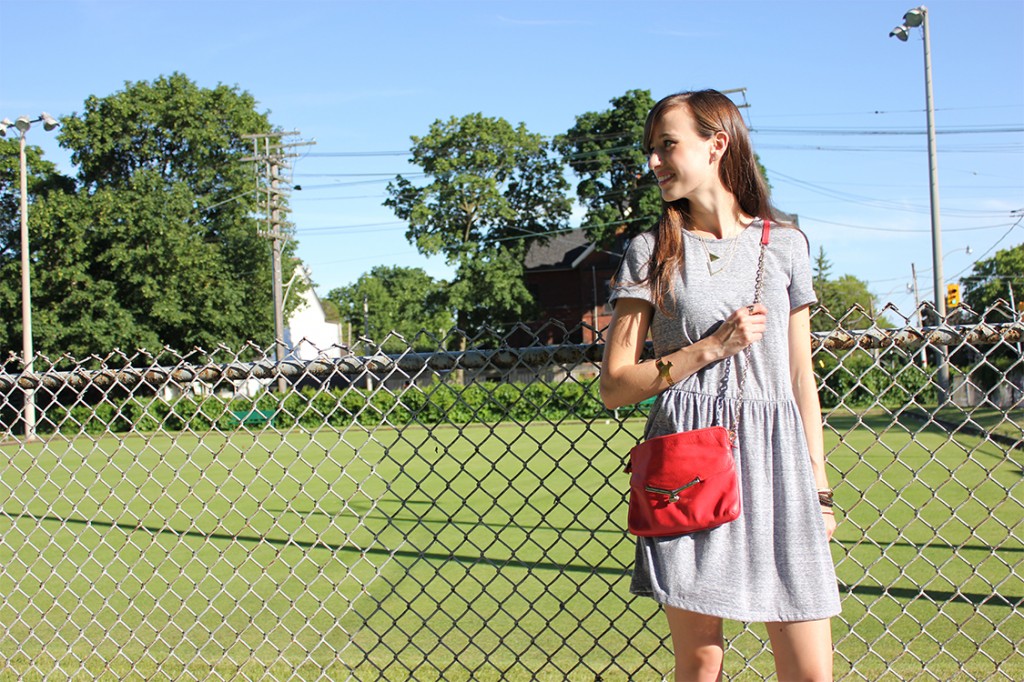 In a super casual little grey smock dress and a red Botkier cross-body bag (another mega sale score at 60% off) I'm ready for whatever the day brings. On this particular one, it was a long walk to and through High Park followed by some pre-work week prep on the patio. Not too bad at all.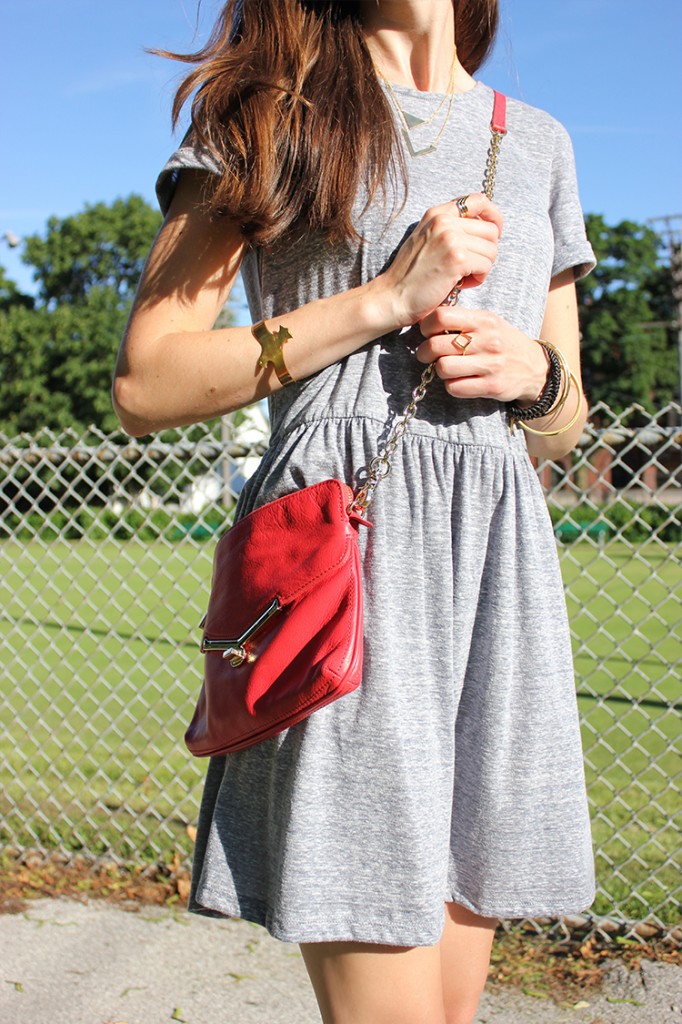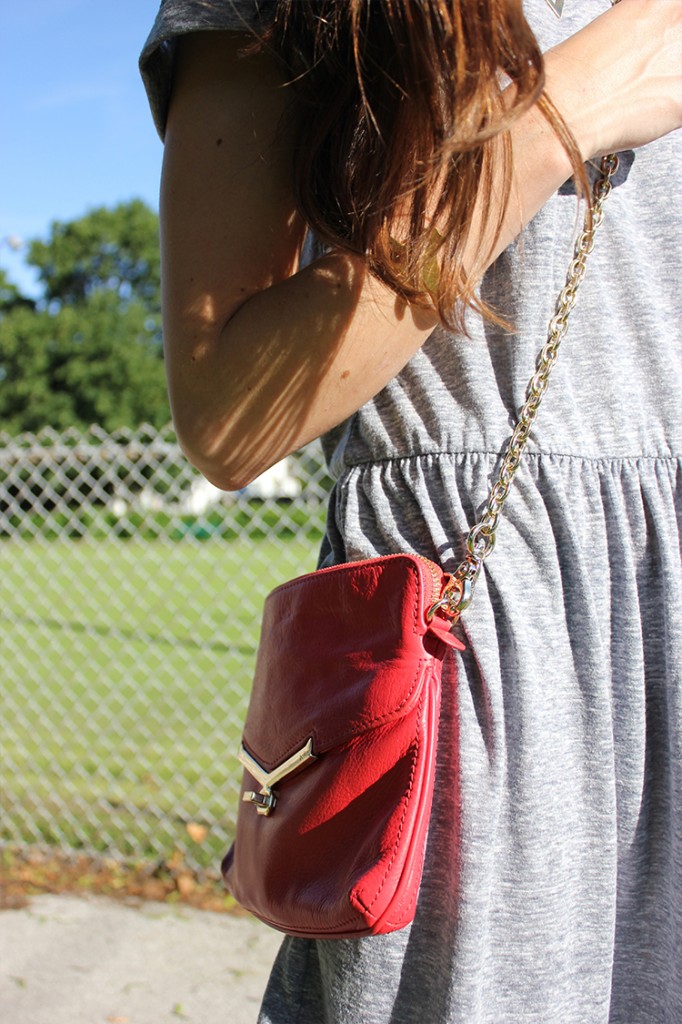 Botkier is a brand I'd been eyeing for some time and when they had a 60% off sale I jumped on the chance to bring one of their classics home. I was thrilled to find that the detailing, finishes and hardware all exceeded my expectations and the leather was a stunningly rich cardinal red. It's the perfect little bag to hold everything essential and raise the caliber of any outfit.
1. Converse Sneakers 2. Nasty Gal Dress 3. Botkier Bag 4. Gorjana Griffin Rings & Necklace 5. Biko Bracelet