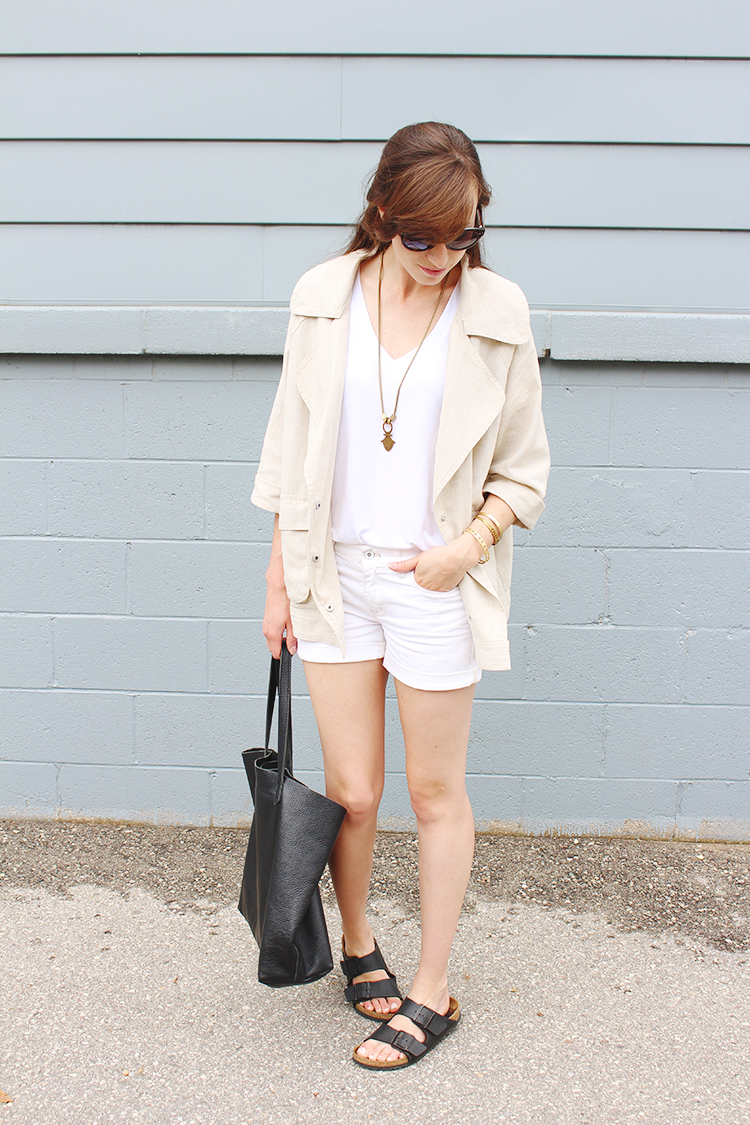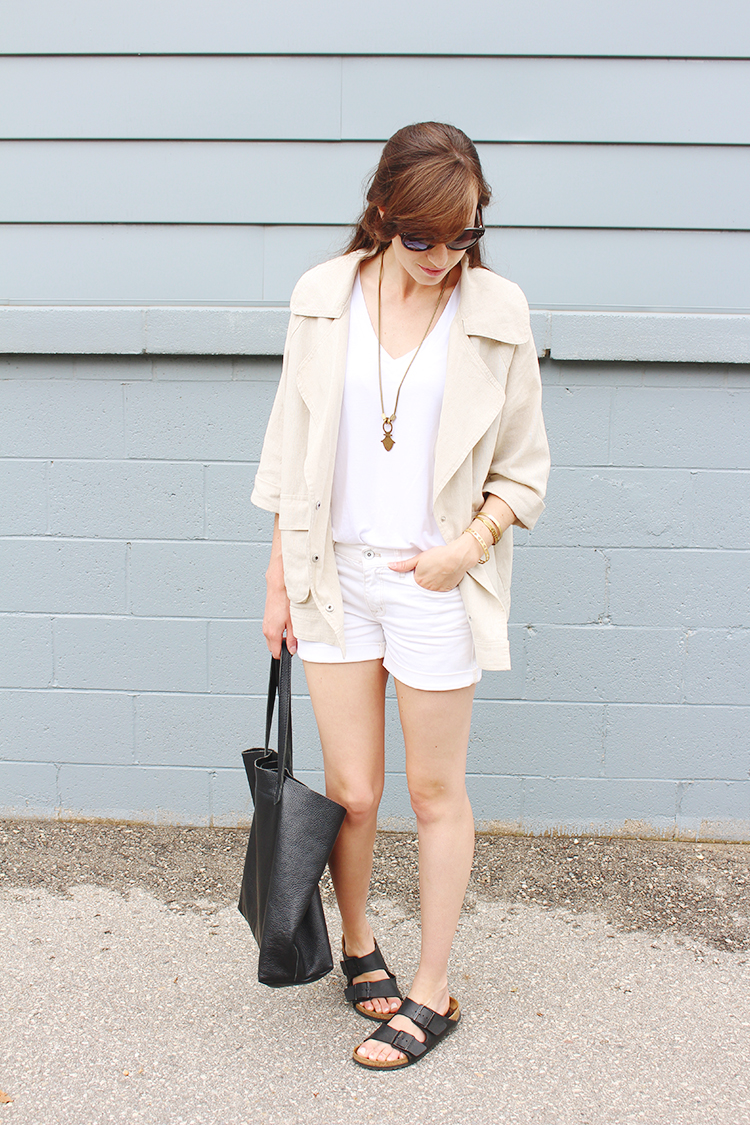 It may very well be Tuesday but I'm still, or rather already, dreaming of the weekend. When I'm lucky my Sunday morning involves a big walk to the park with my boys followed by a strong coffee and a local treat. If the weather is nice and there's brunch to be had I muster the strength to put on some presentable pants and a shirt before I venture out into the world. Despite my less than ambitious mindset toward getting ready on Sunday's there is still one style component that must be met without exception, and that is comfort. Lately my answer to this task results in a slouchy tee, cutoffs, birks and my new linen jacket (one of my best buys this year). Keeping the colour palette light and neutral makes for a clean look and simple black accessories are always a fair choice.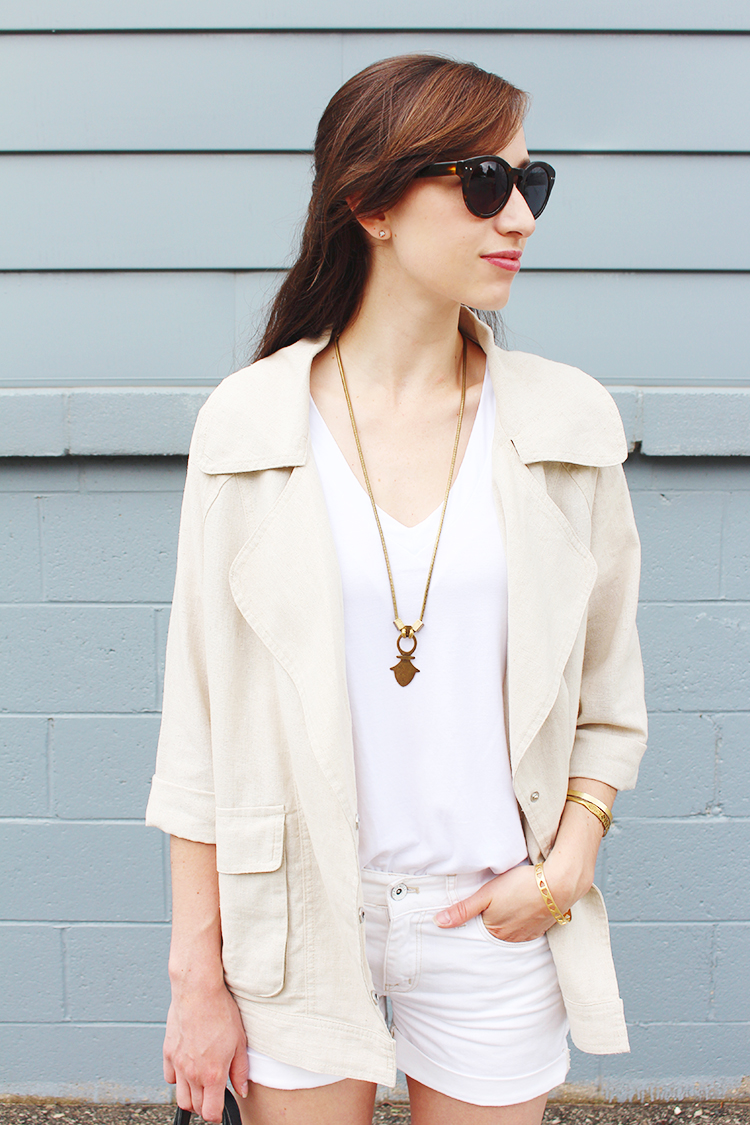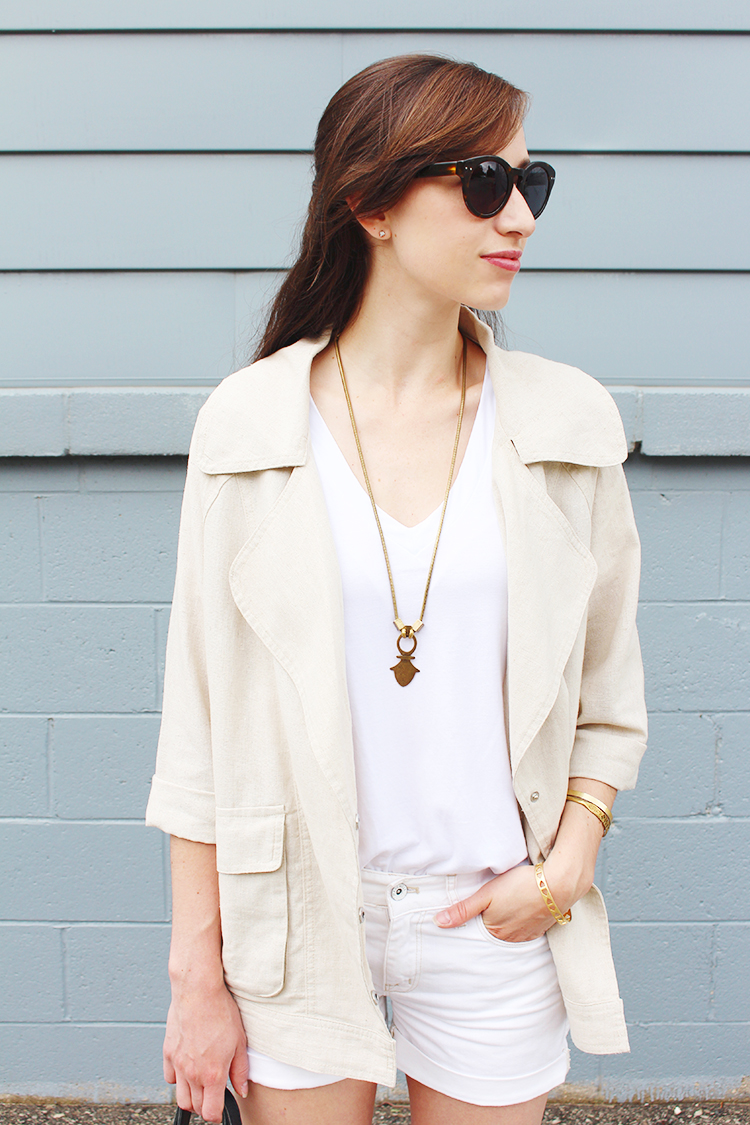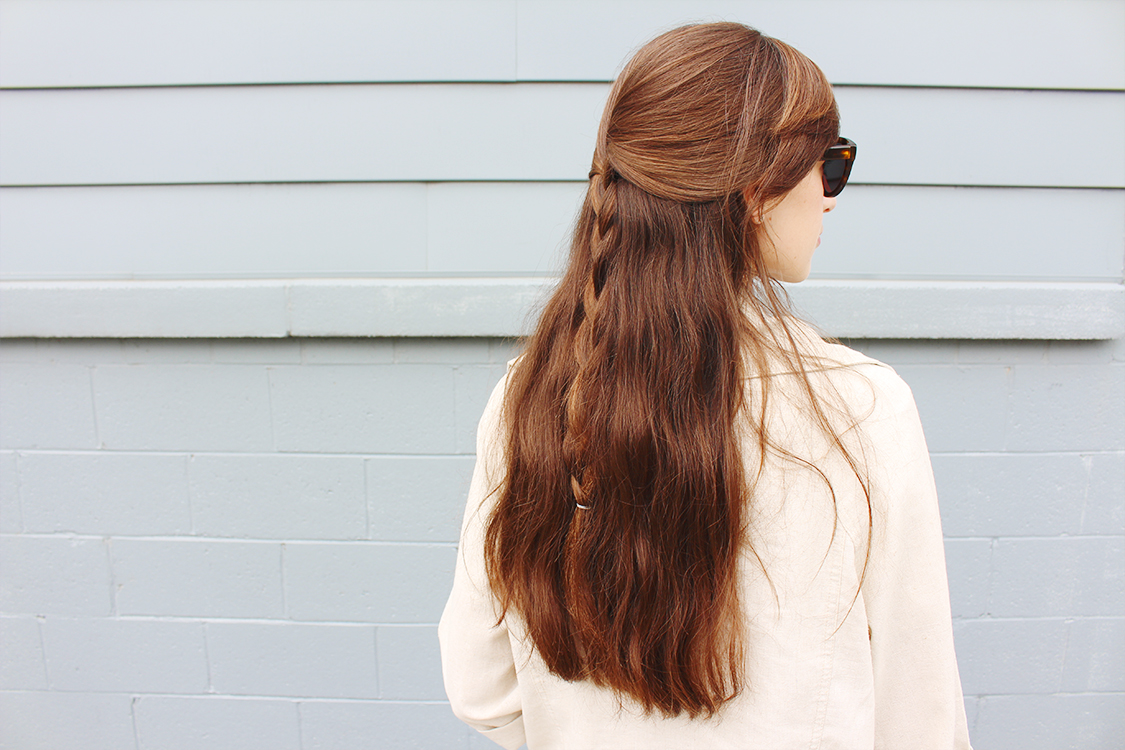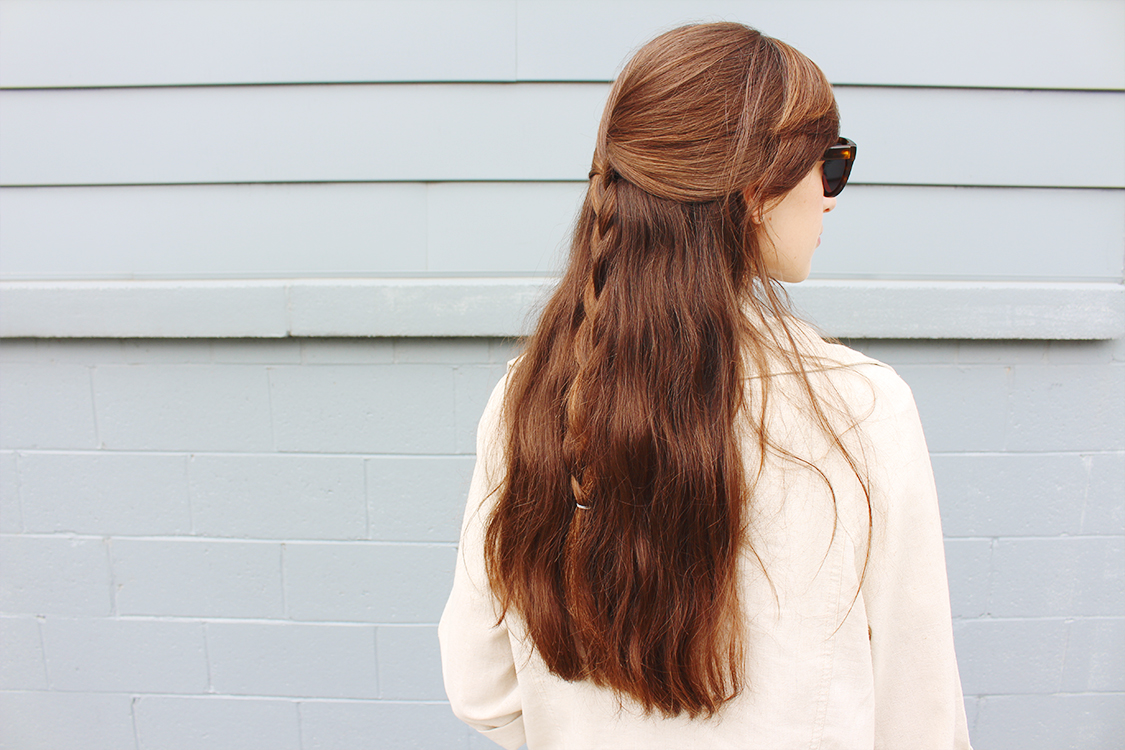 I don't know what I fell for most about this jacket. Could have been the giant collar or the slouchy fit but then again I'm a sucker for linen any day. It also happens to be one of very few sale induced buys I've made this year and it's been the perfect layer during our suspiciously cool summer so far. For me sale finds can either become a total closet game changer or give a hanger something to hold for the next 6 months. Safe to say this jacket is the former!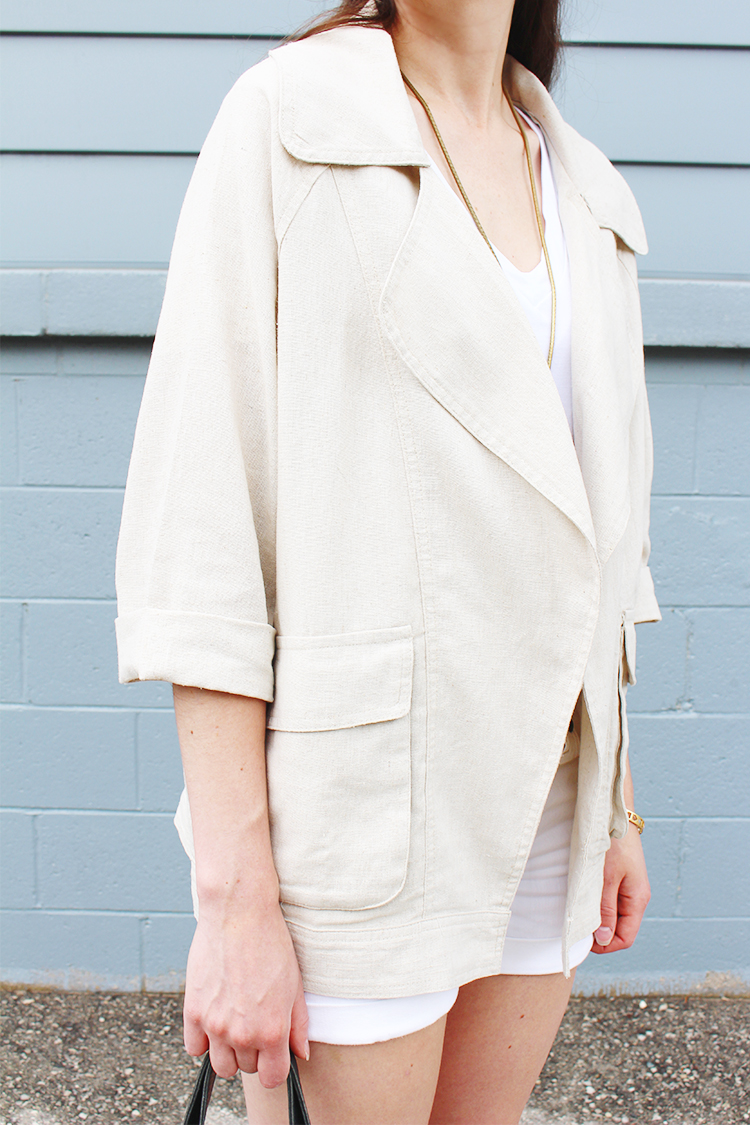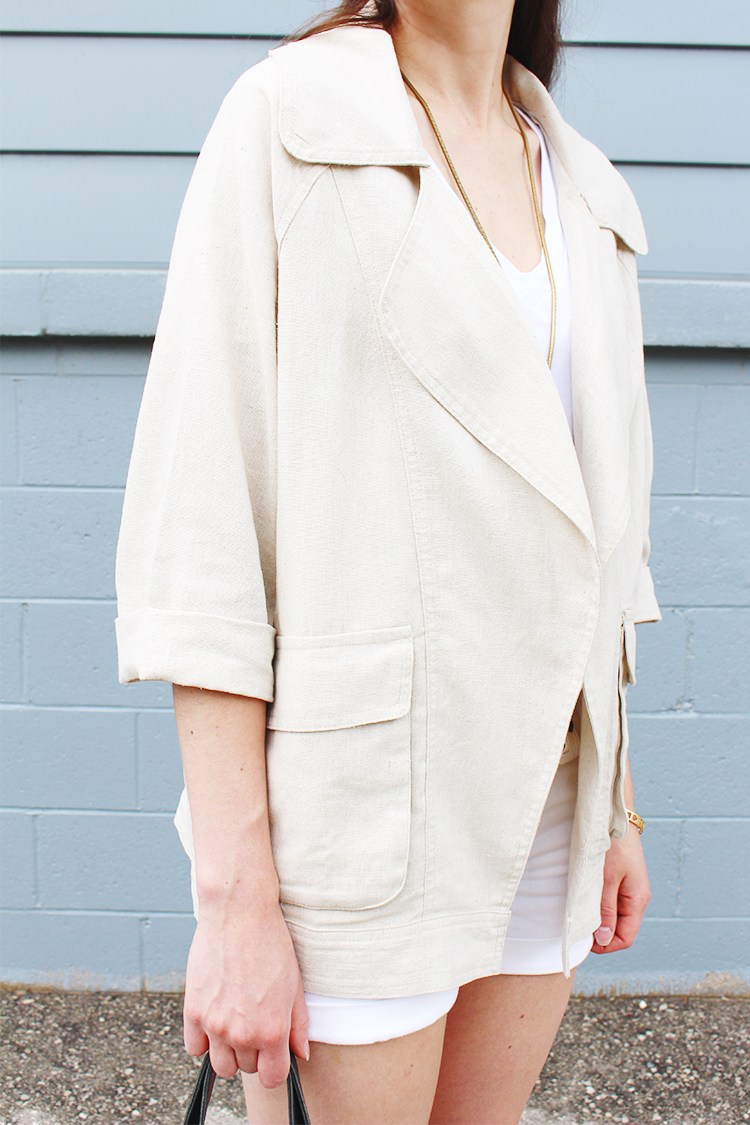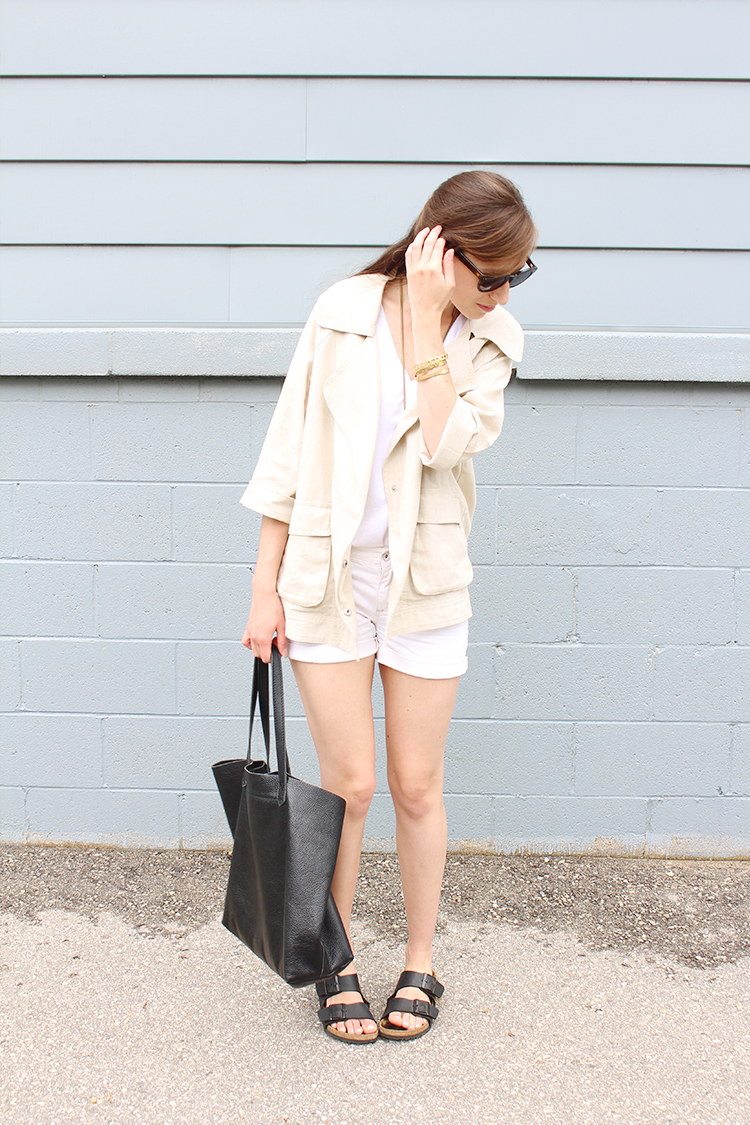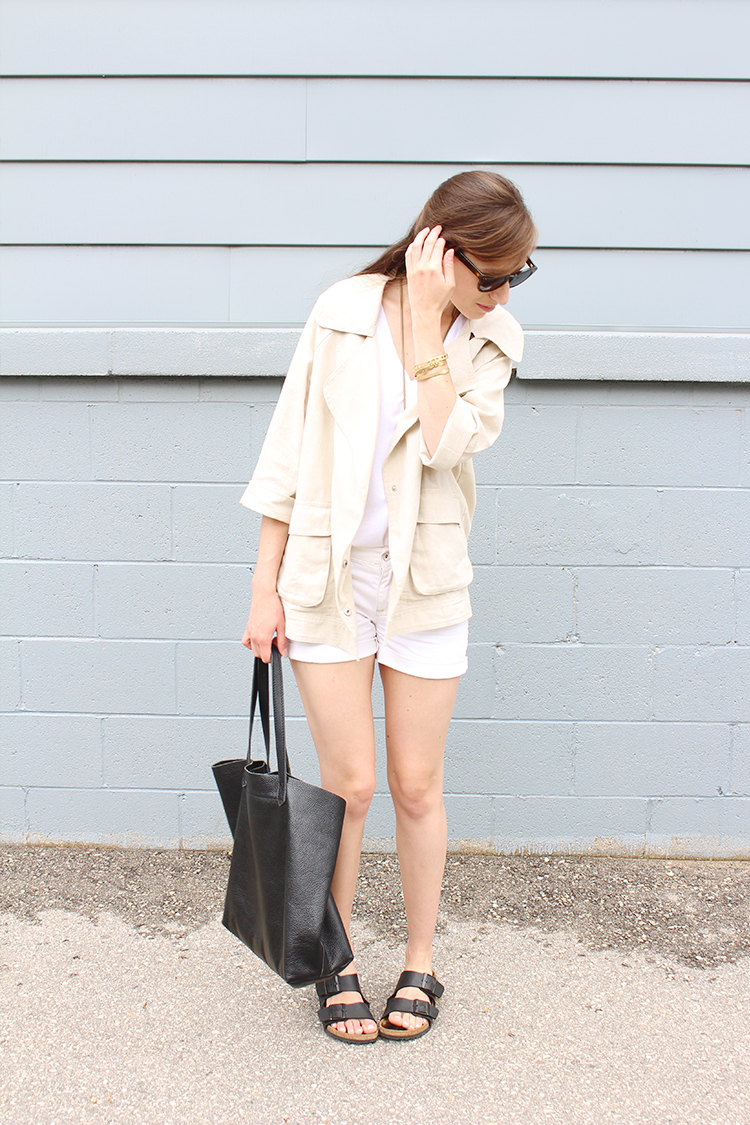 Jacket Need Supply // Tee Zara // Cutoffs // Birkenstocks // Tote // Necklace // Bangles // Sunnies
Photos by my lazy Sunday partner in crime Dave Ruhl.