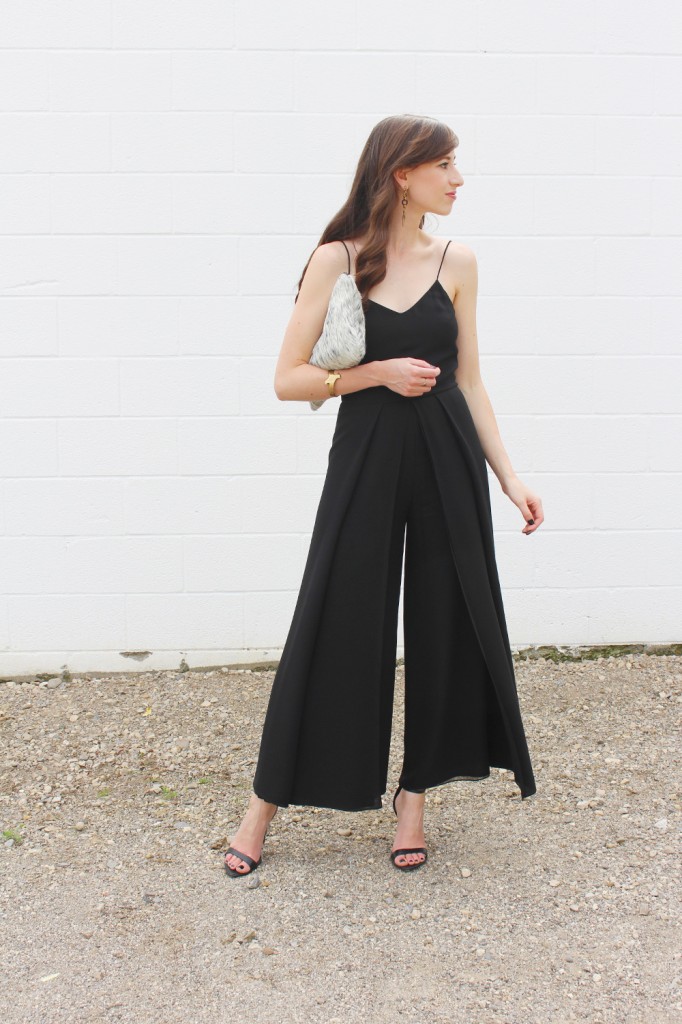 All spring and summer I searched for the perfect 'wedding guest' dress but in the end, despite formidable efforts, I never found one. Instead I found this amazing black jumpsuit that is everything a dress could be and more. Literally though, it's also pants!
I was smitten the moment I spotted it but it wasn't quite within the price range I had in mind. I wavered and waffled and wavered some more and finally bit the bullet. The next day it arrived and the moment I unveiled it, I knew I'd made the right call. It's just stunning! There are layers on layers of gorgeous, gauzy crepe silk, which give it an incredible weight and presence and the simple pleating and skinny straps add just the touch of sharp, chic glamour it needs.
I was then faced with the task of accessorizing. I didn't want to wear anything that might compete but I didn't want to underserve the 'suit' either. I chose my Primecut clutch, statement earrings, simple rings and a bird cuff I've had for years. It's rare to feel equal parts elegant and sexy in an outfit but this one definitely delivered.
Now I'm not sure if it was the occasion (two amazing people getting married), the company, the wine or the jumpsuit itself but I've never had more fun in an outfit than I did in this one. I'll be bringing this wide legged wonder out for two more weddings this year and I'm already desperate to hit the dance floor again!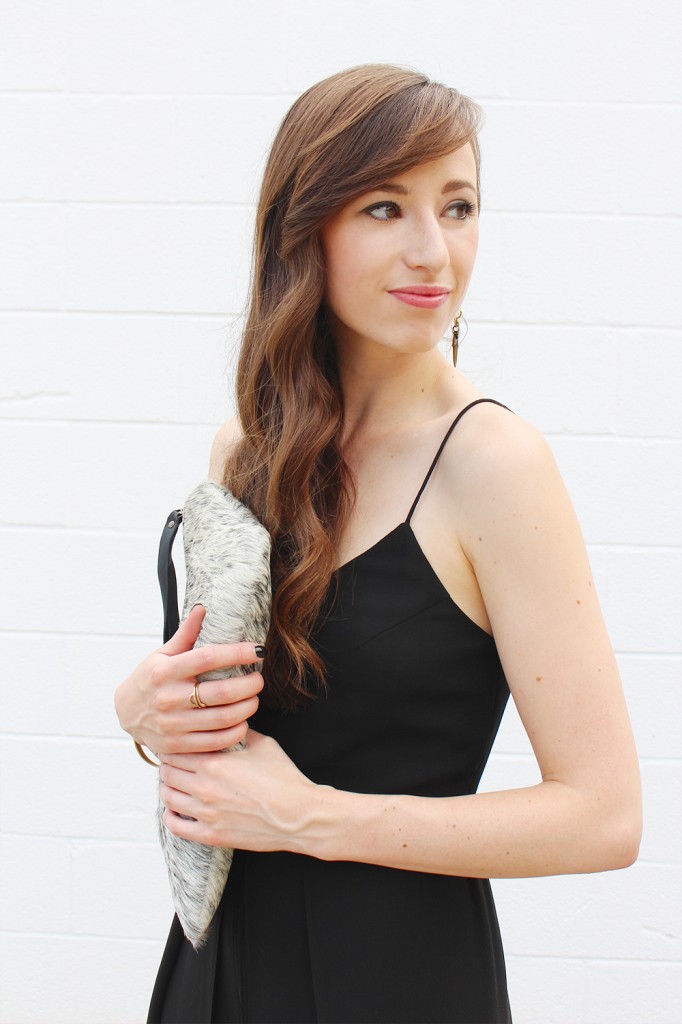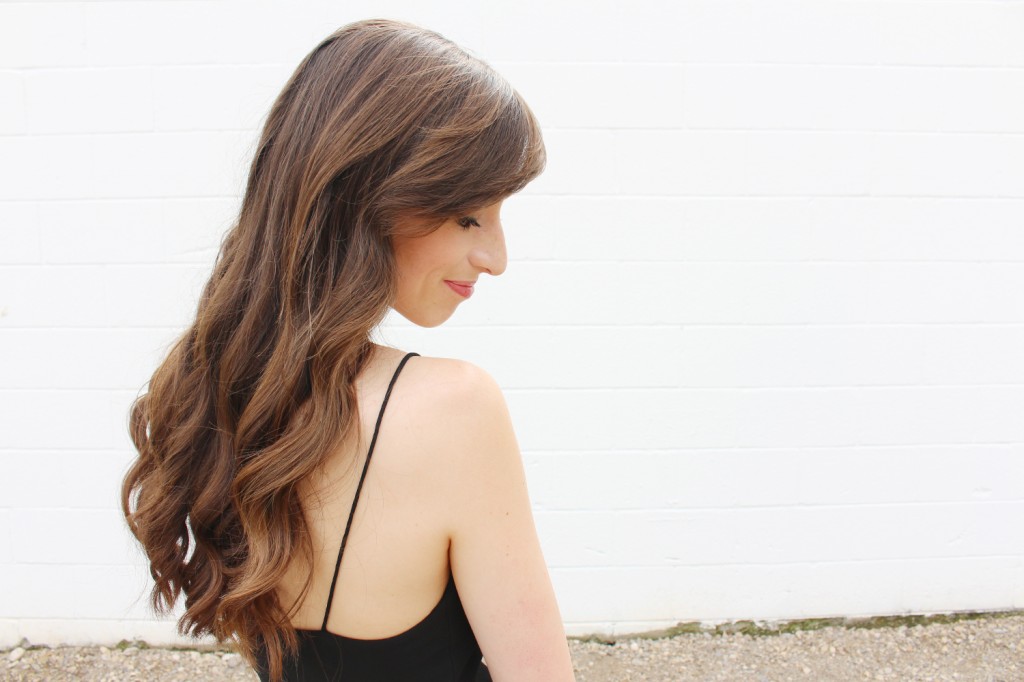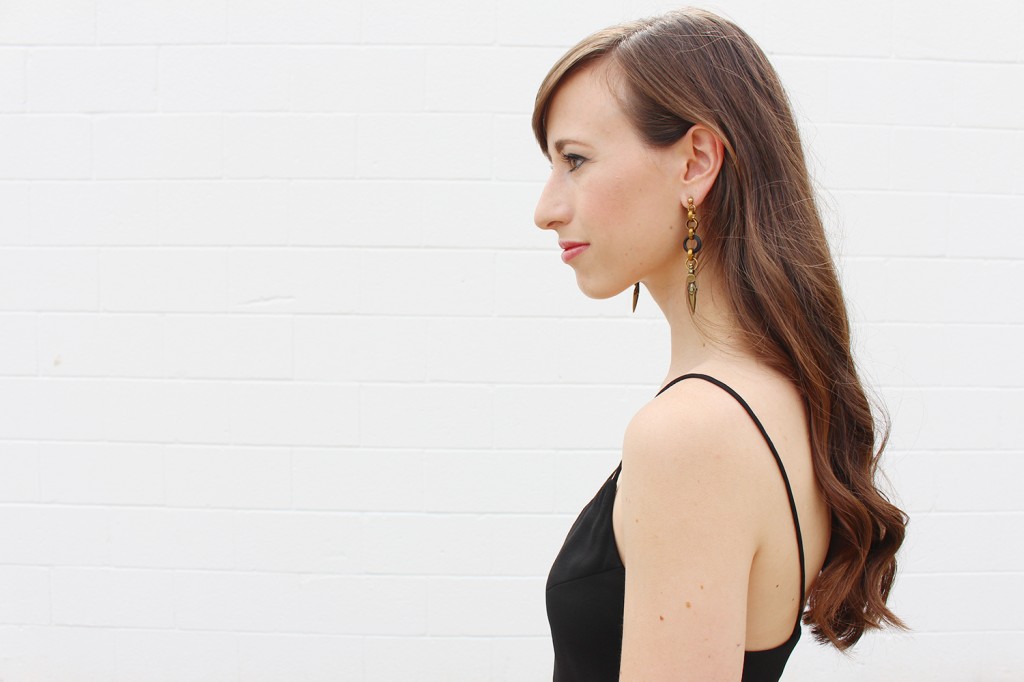 Jumpsuit Club Monaco // Clutch Primecut // Shoes old from Zara (similar, similar) // Earrings Biko // Bird Bangle old from NastyGal (love, love) // Nails Butter London
Photos by my plus one for life, Dave Ruhl.