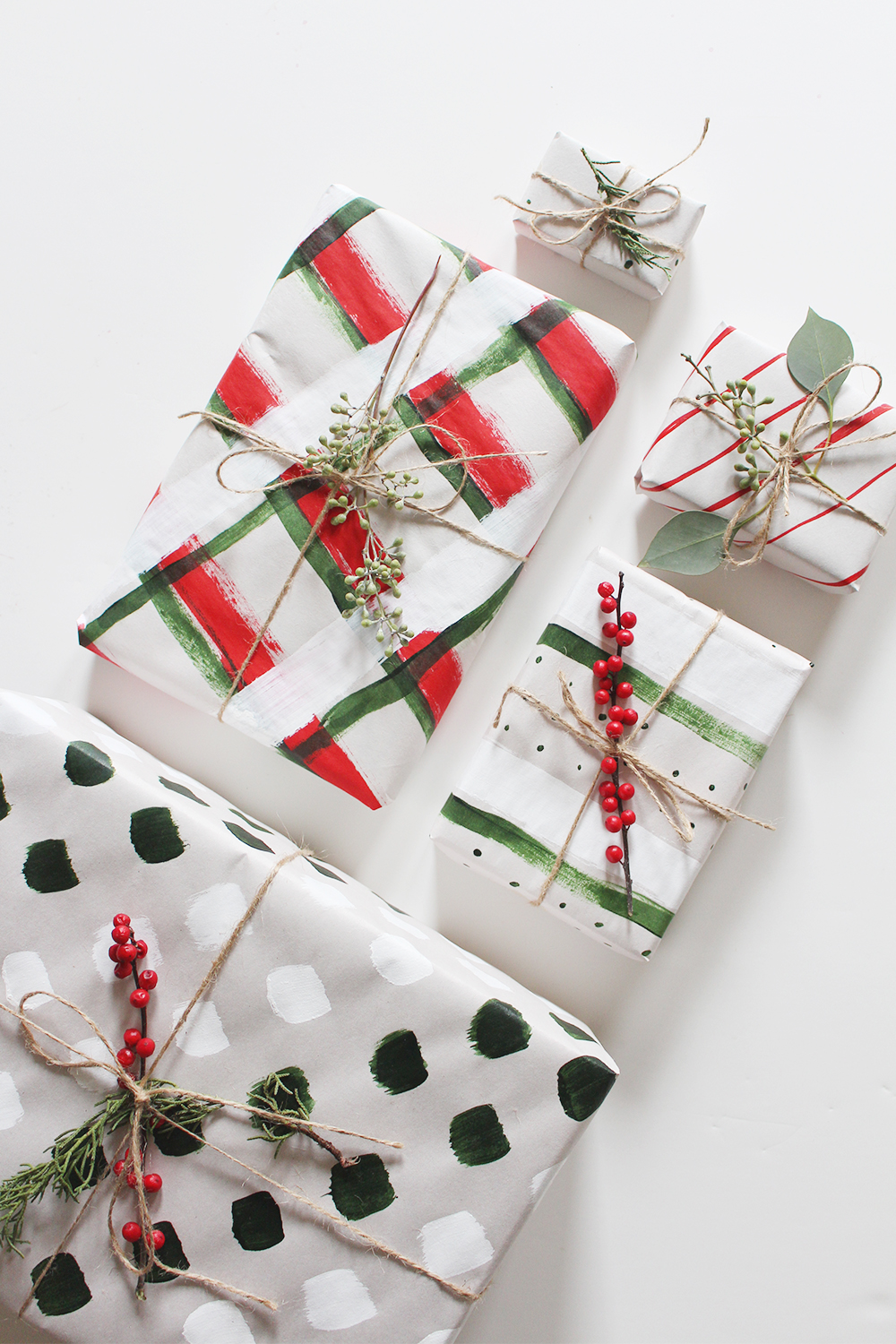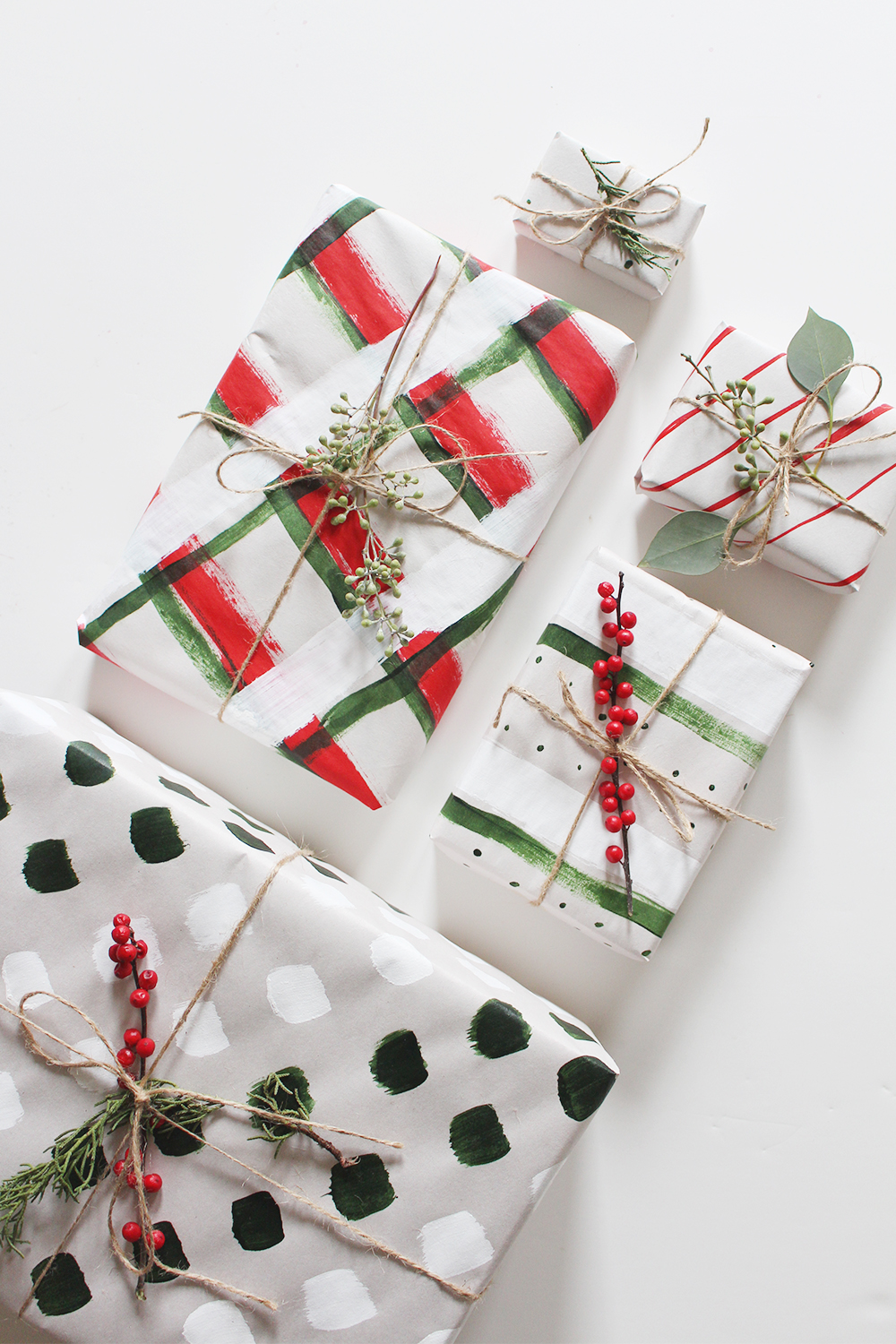 If you thought I'd never shut up about gifts, well, you were right! Now it's time to talk gift wrap and I dare say these might be the best looking presents I've ever given. After years of spending a fortune on pretty paper, bows and ribbons I decided to try my hand at making my own this time. It turned out to be totally reasonable, super easy and the result was WAY prettier than I even expected.
Here's what you'll need (I picked up everything but the greenery from Michael's craft store):
1 large pad of newsprint paper pad
natural colour masking tape
50 yards of jute (twine)
3 colours of acrylic paint
3 different size brushes
water
pallet for mixing
sprigs of your favourite yuletide greenery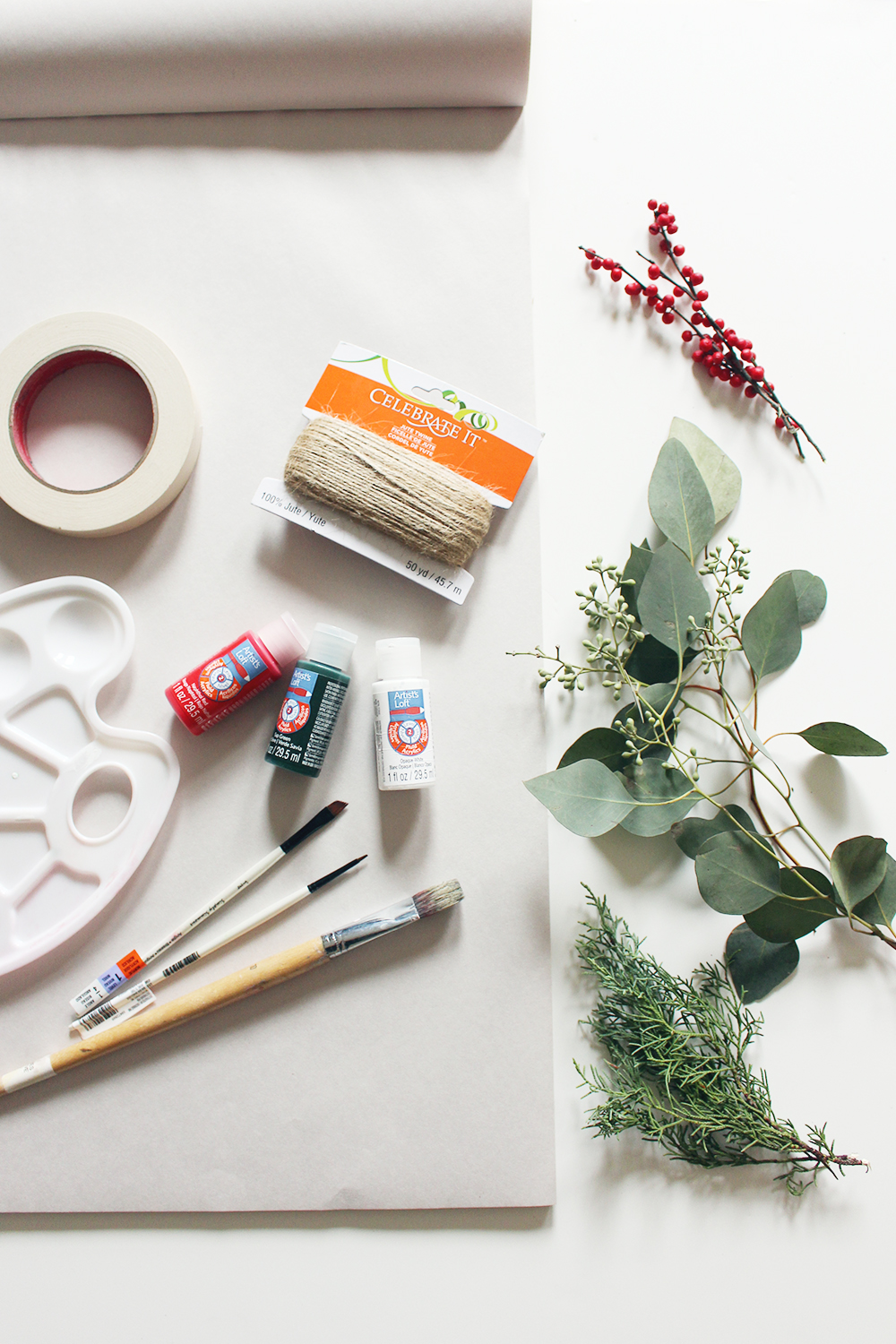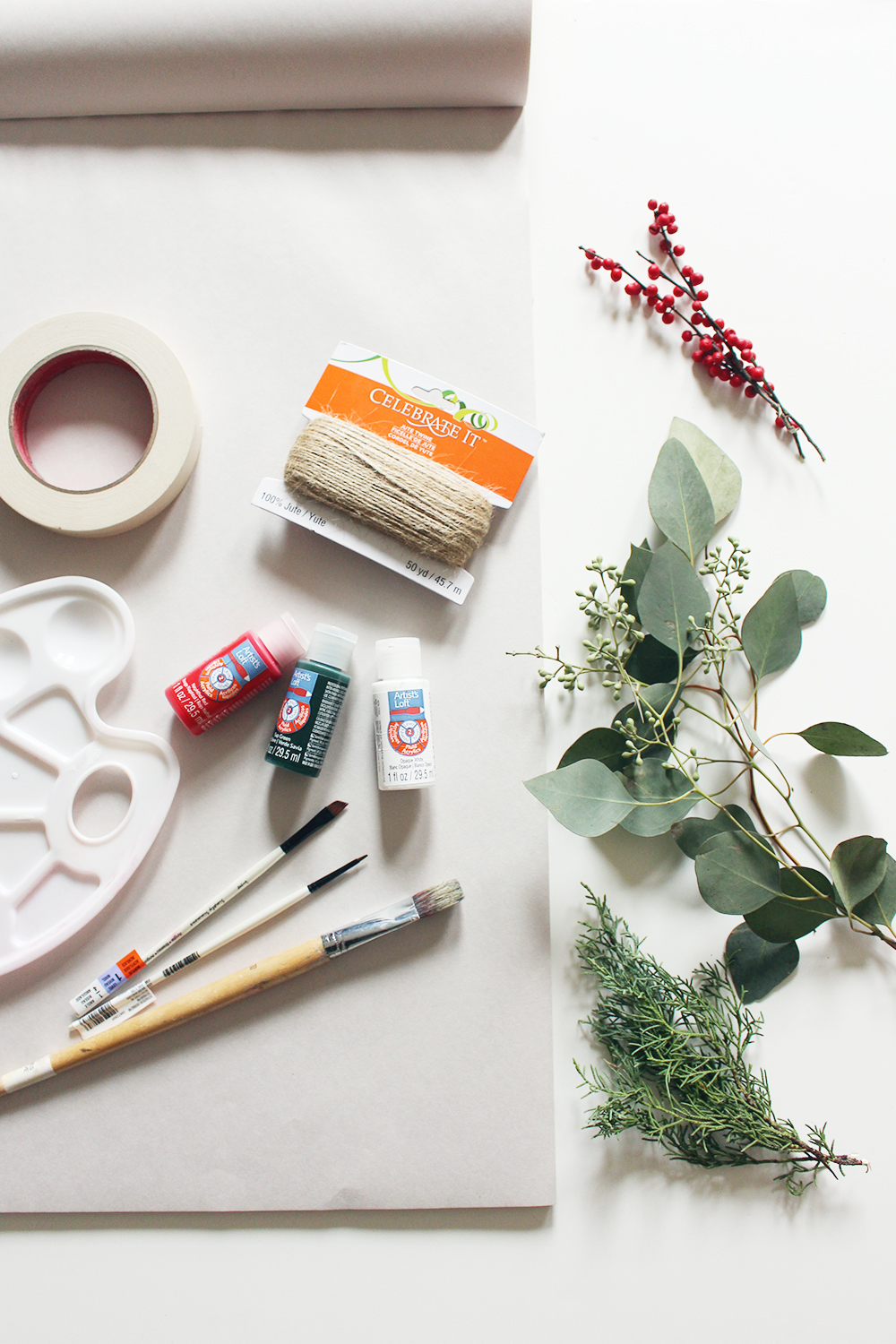 Now to make the gift wrap. This is the fun part! Spread out your supplies on a table and decide what you'd like to paint. I went with one colour and simple patterns to start. Use the big brush to create short stroke patterns, the middle brush to draw thin lines and the tiny brush for a dotted pattern. You can't really go wrong if you keep it simple. Once you're feeling brave try using two colours and then if you're really cocky go for a plaid or fun multi shape pattern. Hang or lay the sheets flat to dry overnight (they'll be done sooner depending on how much paint you used). Now you've got yourself a beautiful stock of gift wrap!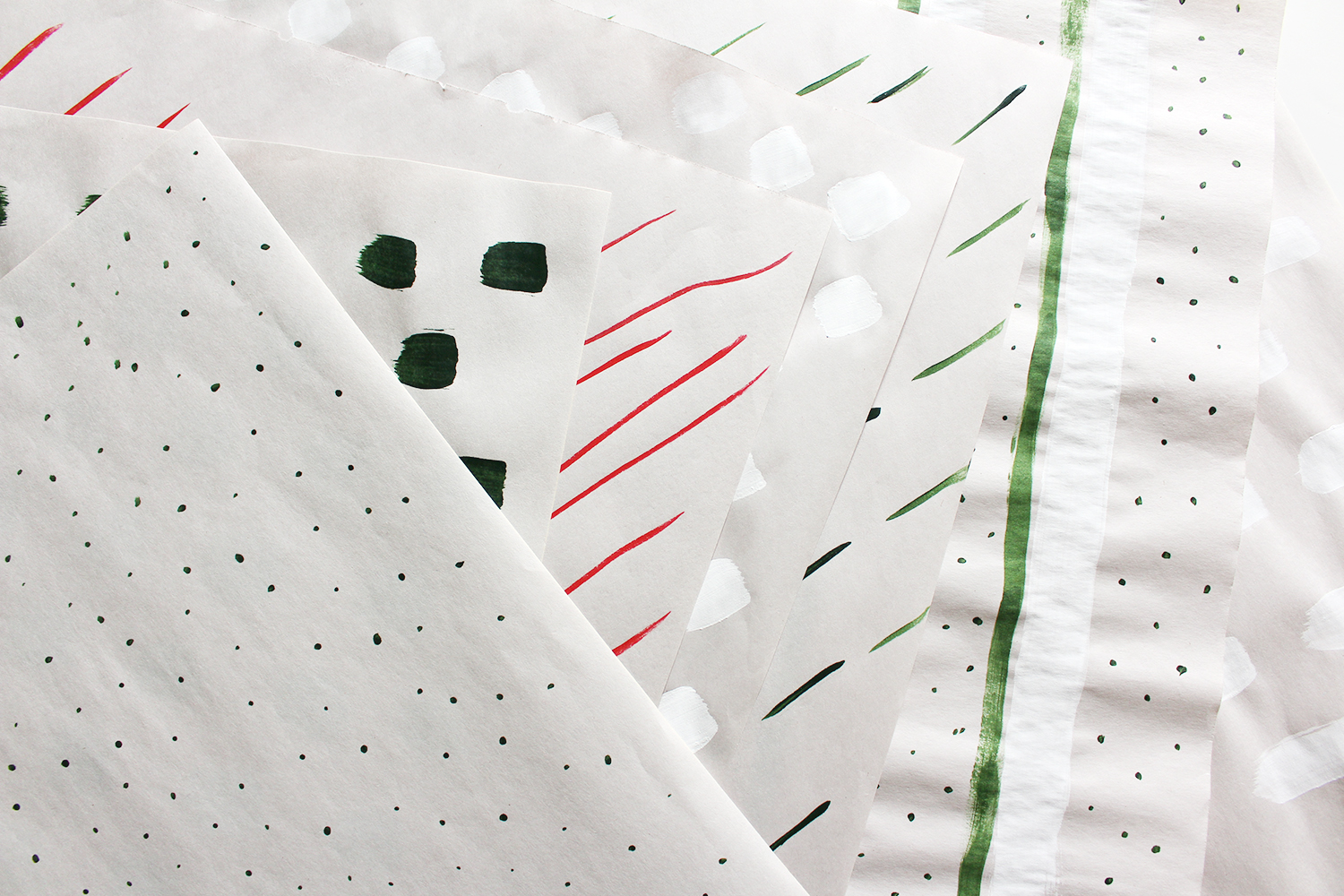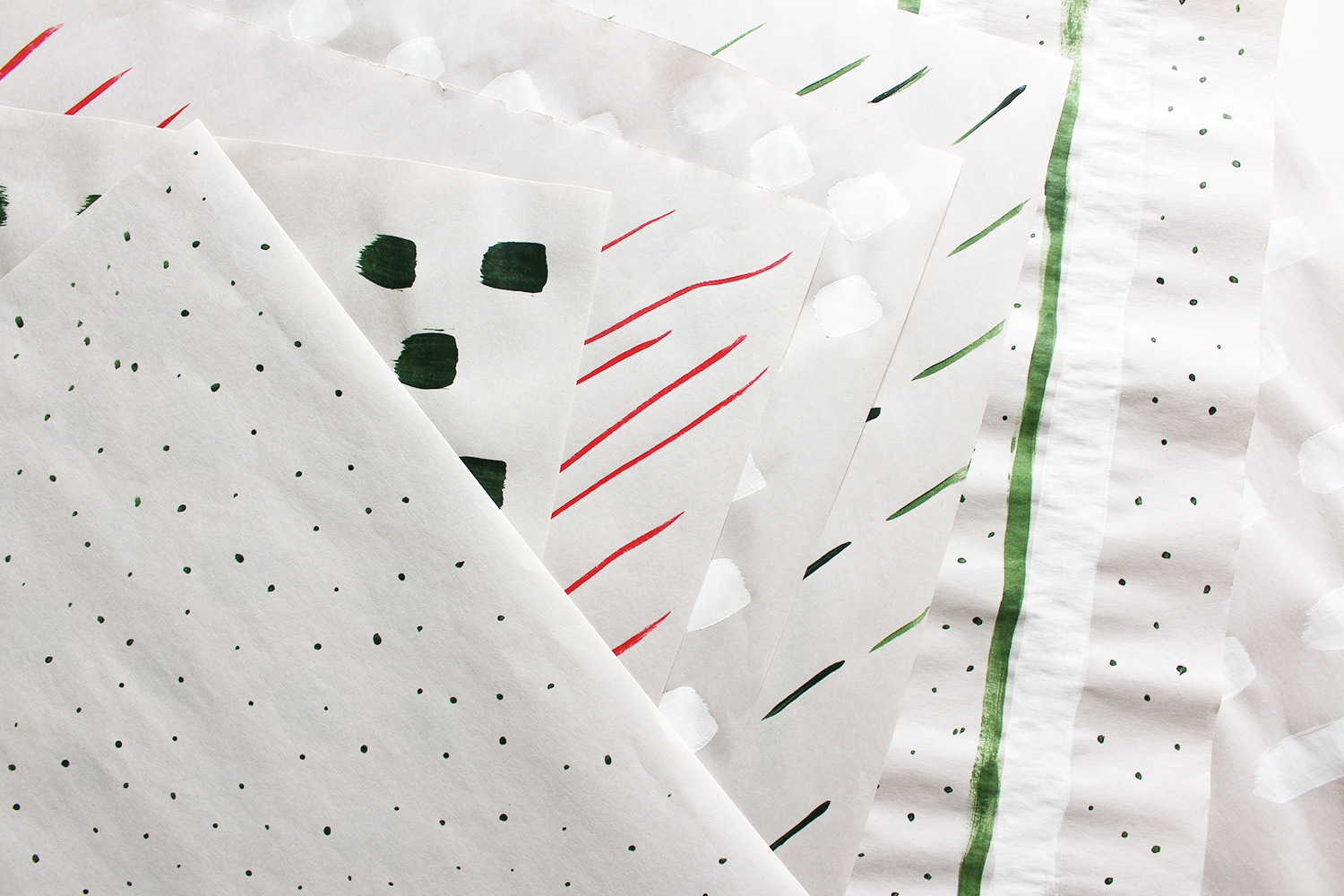 Time to get our wrap on! Now that you've got all the wrapping supplies you need it's time to take those awesome gifts to the next level. Start by wrapping the gift box as you would with any paper. Be gentle as the newsprint is a bit delicate, especially around the painted areas. Use your masking tape to secure the paper around the box. Now you can wrap with twine, tie a bow and sneak in a cute sprig of pretty greenery. And BAM! Best looking present EVER!