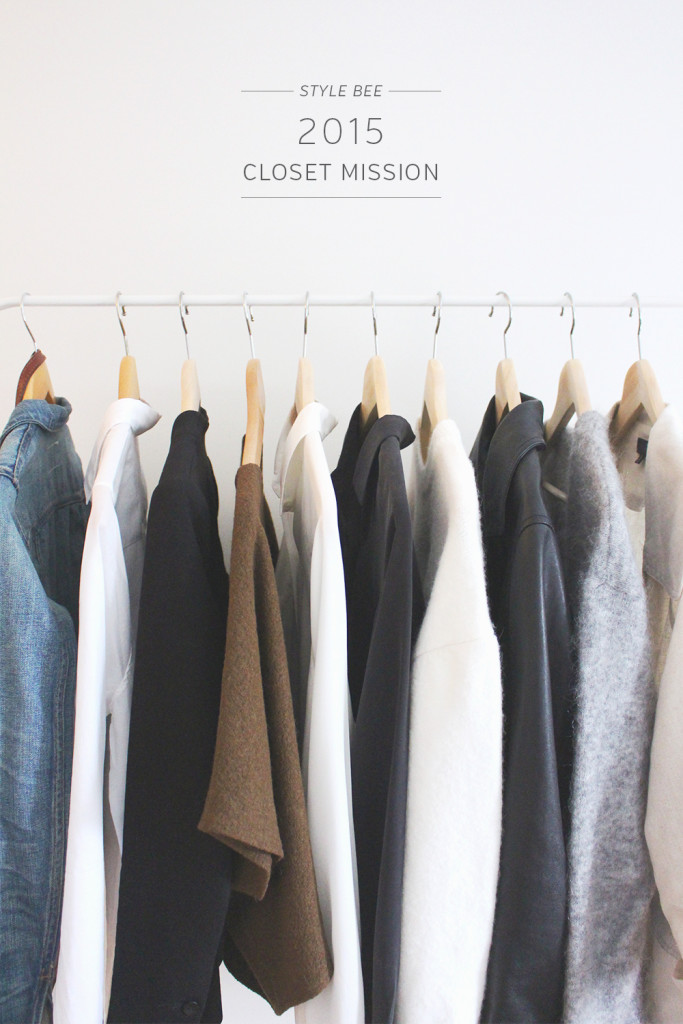 Simplify. Curate. Enjoy.
That was my mantra going into my 2014 Lean Closet Mission. I had great intentions when the year started but I sort of lost focus along the way. I am impatient by nature and ended up approaching my wardrobe overhaul hastily instead of thoughtfully. I concentrated my efforts too much on need and acquisition rather than simplicity and careful editing. While last year's closet mission helped me identify some ideal wardrobe staples and timeless pieces I didn't take the time to really explore my personal style and the day to day art of getting dressed, which is where I now believe true wardrobe contentment is established. Instead I rushed to collect the "essentials" I thought I should have, and while many were a great addition, I never really stopped feeling stressed and anxious about my style, my options and shopping in general.
To be totally honest I ended the year feeling sick and tired of fashion. Not a good mind set for a style blogger! I've talked about my aversion to some aspects of the blogosphere and social media before but I decided it was time to take action, seeing as most of my discomfort was self inflicted. I unsubscribed from over 40 newsletters, unfollowed a slew of accounts that were making me feel like I needed to 'keep up' all the time and took a significant step back from social media. At the end of November I put a hard stop on any shopping (except for Christmas gifts) and within a few weeks I finally I felt like I could breathe again.
I've mentioned my intentions of establishing a more purposeful and value oriented Style Bee. With a lot of reflection, research and inspiration seeking I've decided to renew my pledge to 'Simplify, Curate and Enjoy' with a 2015 Lean Closet Mission. But this time I'm going in armed with some incredible resources and tested tactics to better ensure my success. Before I dive into the action plan I'm setting clear objectives for the mission and those are to:
Spend less time, effort and money on clothes.
Define my personal style.
Feel good about every addition to my wardrobe. 
Live better with less.
Save money and spend more time enjoying the moments that matter.
Do any of those sound like something you'd like to achieve this year? If so, please consider joining me! Now let's talk about that mission!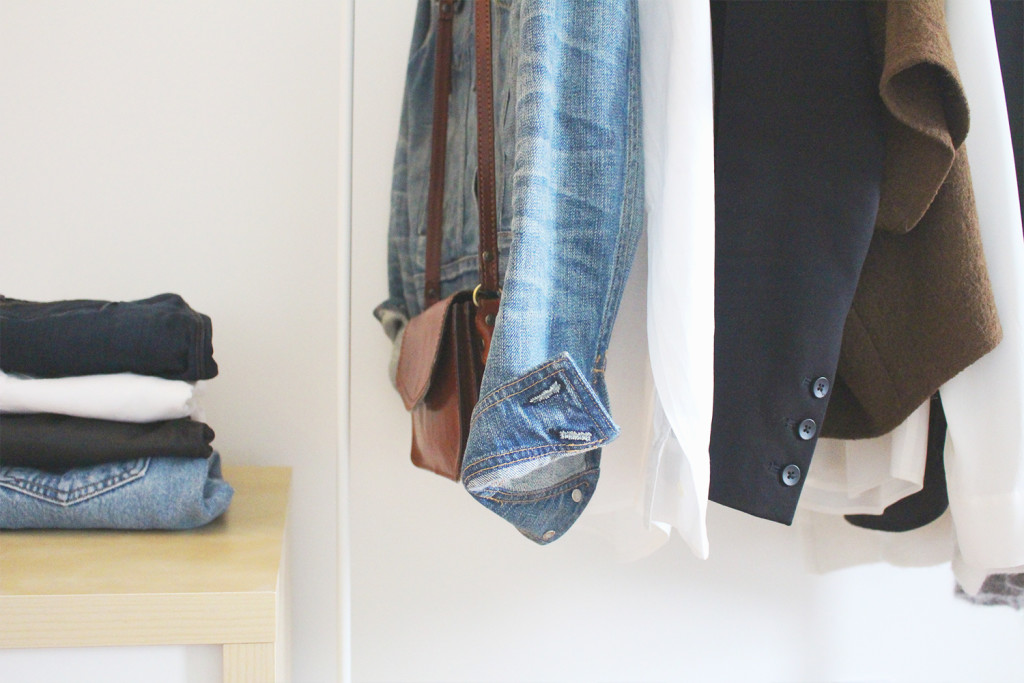 2015 Style Bee Closet Mission
I've spent the last few months submersing myself in research about consumer behaviour and why we buy; exploring the concept of minimalism and living well with less, examining how to build a capsule wardrobe and the best ways to curate the closet of your dreams within your means. There are some seriously savvy people out there (see my resources below), each with their own set of tactics to achieve the ever elusive wardrobe satisfaction we crave.
I'm sure there are plenty of methods to achieving a lean closet but I've combined some of the approaches that resonated with me and a few skills I learned throughout last year's mission to create my own set of steps, which are:
1. FAST
Cold turkey time. No shopping for at least 30 days. This is a chance to live with what you have. Get to know your closet and stow away some money right off the bat.
---
2. CLARIFY/DEFINE
This is the longest leg of the journey and the one I most overlooked the first time around. Within this step we'll really dig into what makes us tick and see how understanding our lifestyle and preferences makes all the difference when we shop.
Reflect
Define
Inspiration
Cut + Fit + Feel
Colour + Pattern
Accessories
Routine
---
3. EDIT
Expose. Sort. Remove. The three critical steps in establishing what stays and what goes. This is the point at which we thoughtfully and purposefully clear the way for closet enjoyment.
---
4. ESTABLISH A FOUNDATION
This step is all about wardrobe essentials and discerning the good that already exists in your closet and what is legitimately needed to really round things out. We'll talk capsule closets and uniform dressing here too.
---
5. PREPARE
Time to assess your space and the functionality needed to house a lean and healthy wardrobe.
---
6. PROCURE
Finally, this is where all our hard work starts to pay off and we're ready to shop and choose really REALLY well.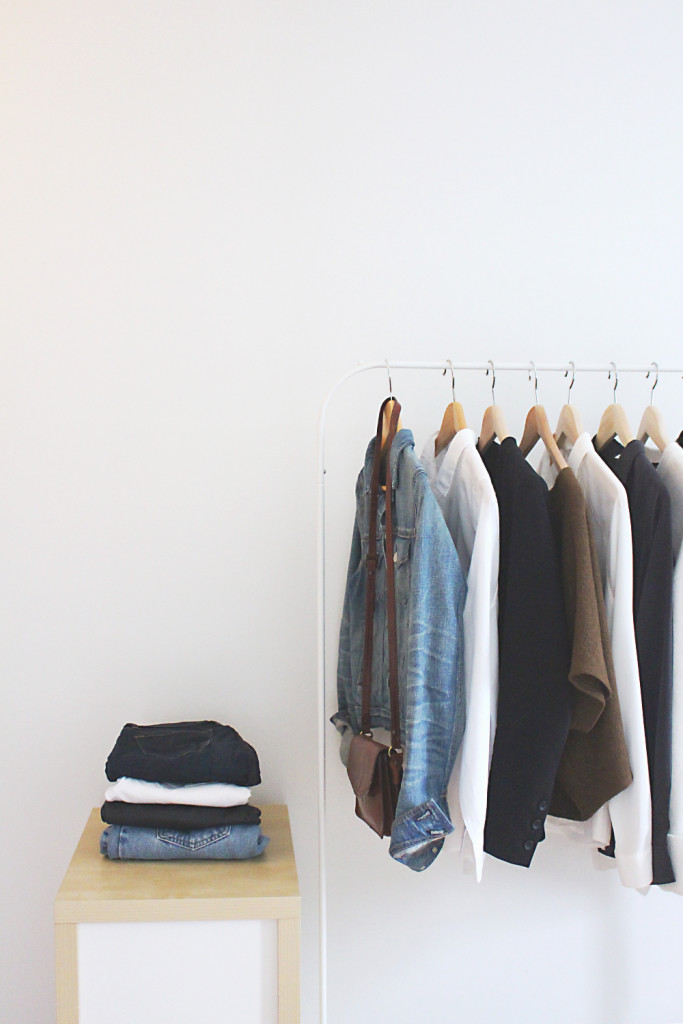 Join me!
One of the biggest take-aways in my research was the staggering amount of women who, just like me, want to simplify their style, shop smart and feel good about getting ready each day. My hope is that the Style Bee version of a lean closet mission will keep it simple and help you (and me) realize that closet contentment is very much attainable. While I can't promise anything and I'll be learning as we go, I'm certain that we'll have a blast and discover more about what style really means to each of us.
I've tried to keep my composure all post, but you guys, I'm SO excited! I hope you'll join me next week as I dive into Step #1 – Fast where we'll put the breaks on buying clothes for a bit and explore the reasons we overspend, impulse shop and end up with buyer's remorse. Trust me I've got some shopping skeletons in my closet and they're all coming out.
Stay up to date by subscribing to Style Bee (Enter your email in the sidebar field. Mobile readers switch to 'full site view' and scroll to bottom for field.).
Cheers to a new year and a new closet mission!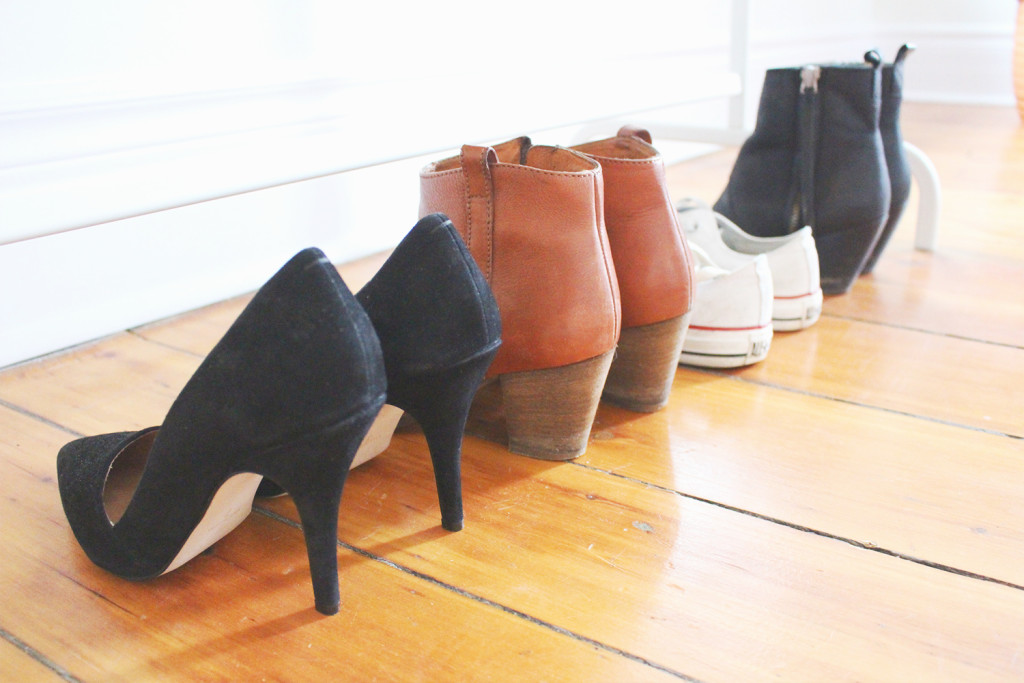 Resources: