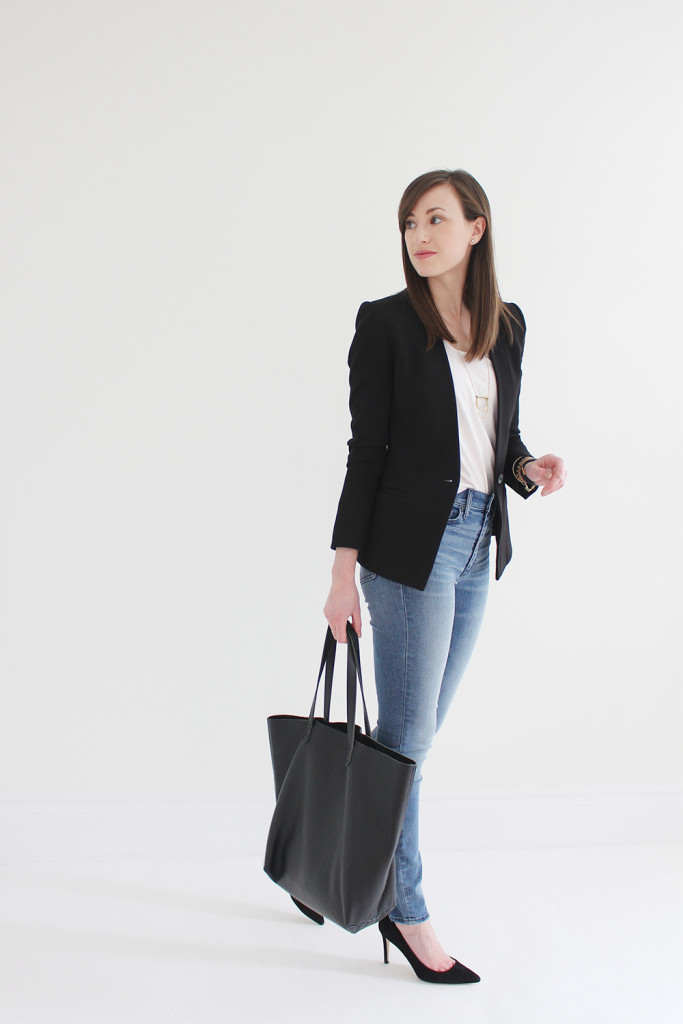 By now I've become fairly impervious to the lure of trends but once in a while I'll get hooked by the hype of a new product and give in. At which point one of two things usually happens, either I can't wait to return it or I can't stop wearing it for five days straight. So when I caved and decided to try out the new Resolution Denim from Gap I'm happy to say it was the latter outcome. I've tested my fair share of high rise skinny jeans and these are some of the best value I've encountered to date. See my full review below.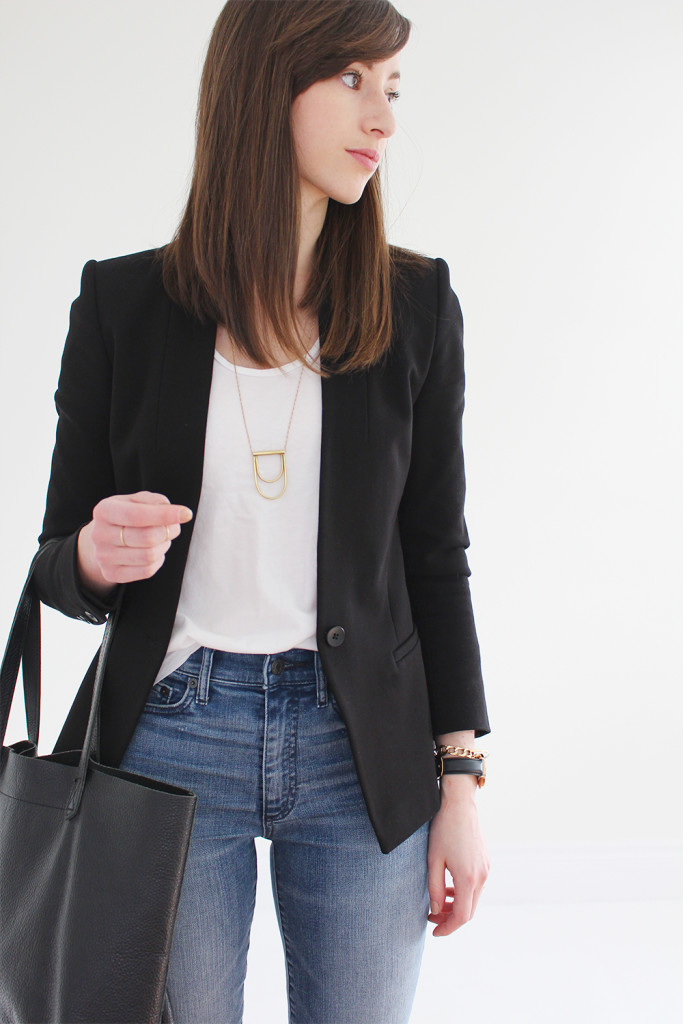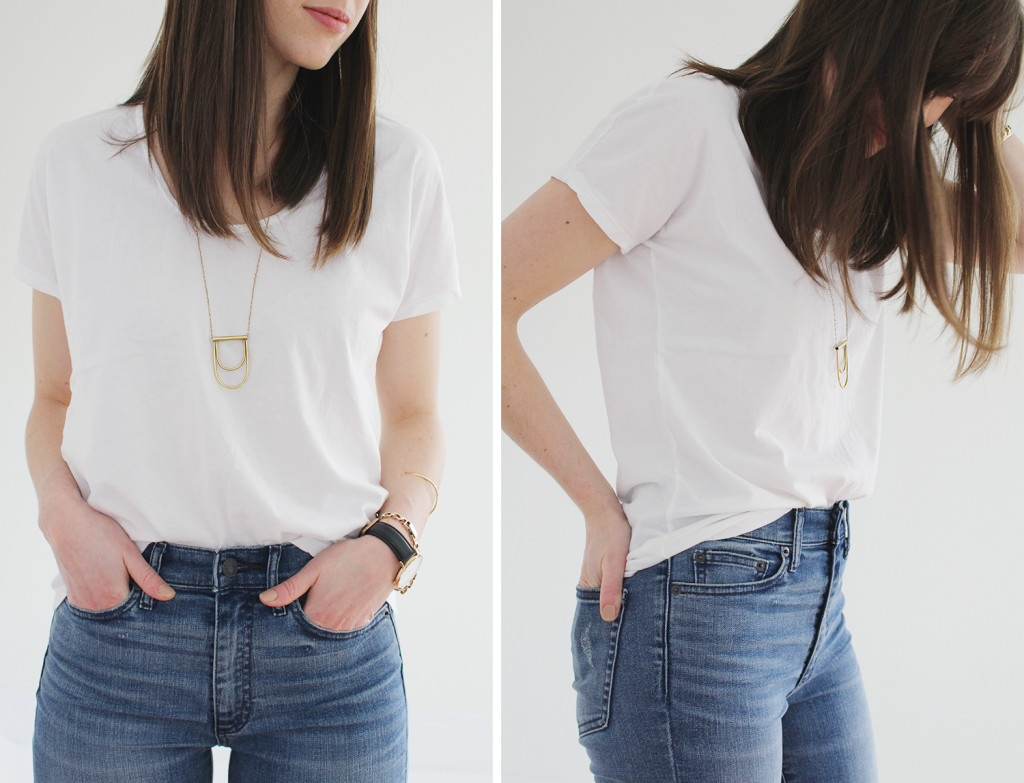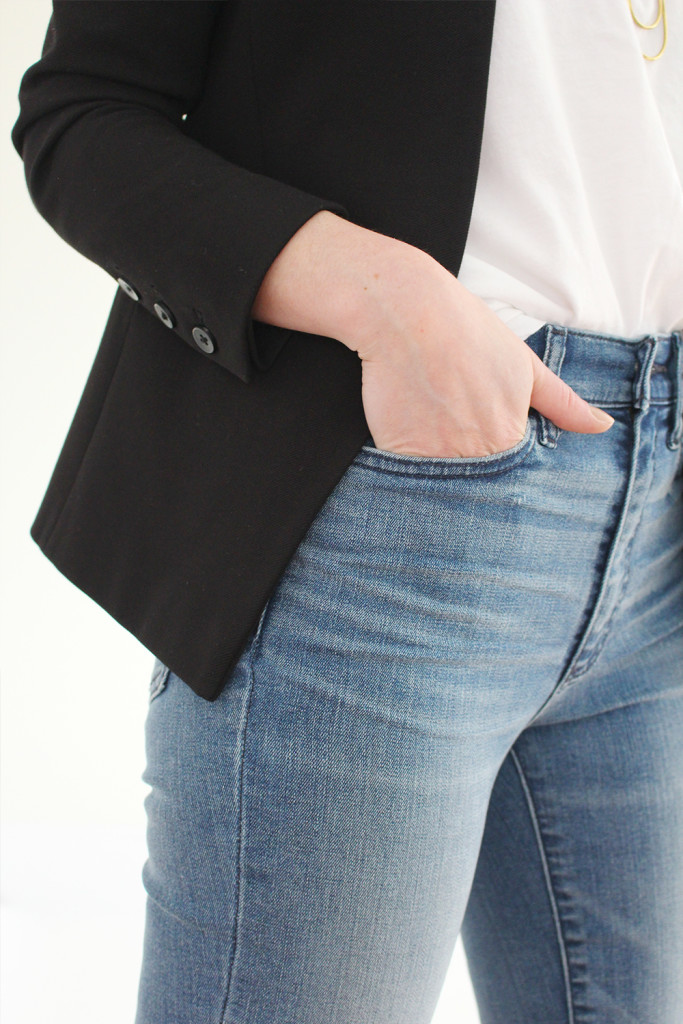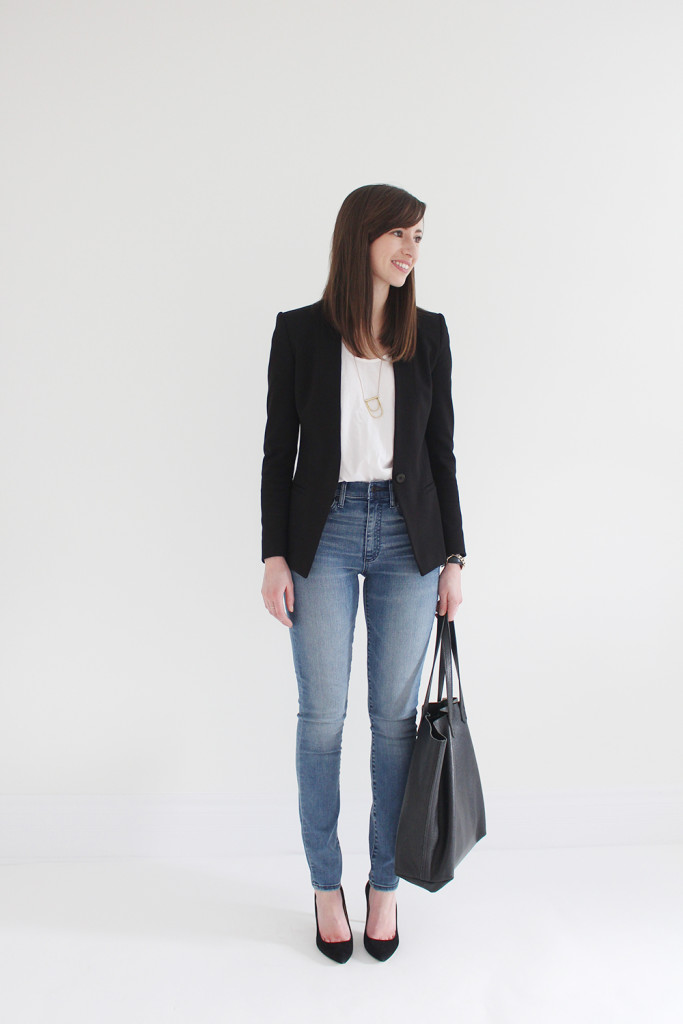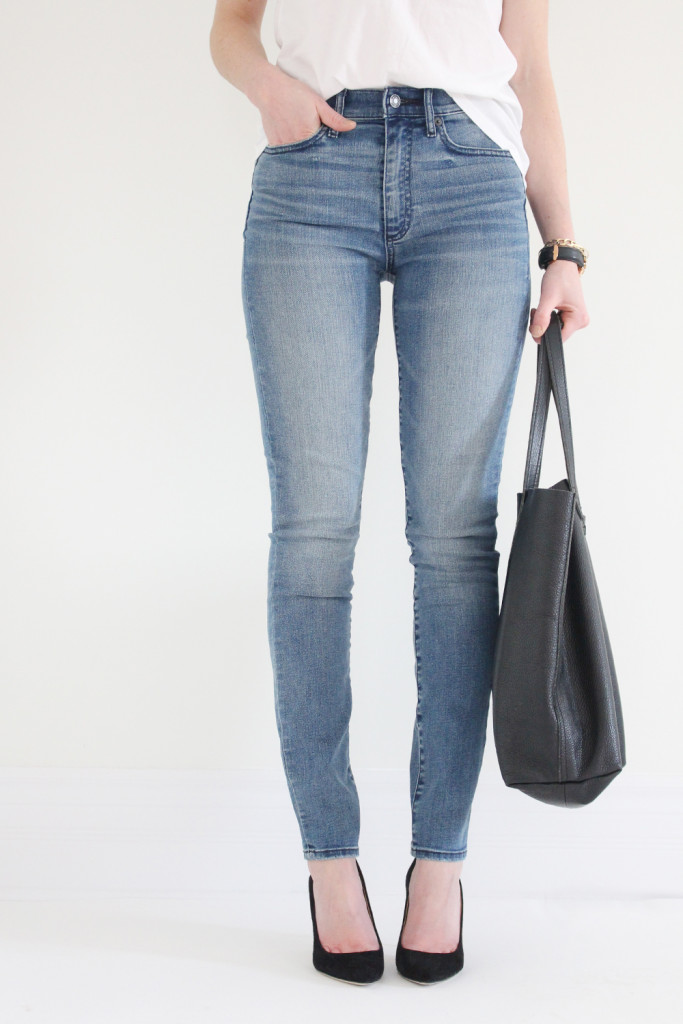 I haven't done any formal product reviews on Style Bee before but I thought this would be a great time to start. I have a 4 step system for determining if a pair of jeans gets to stay or if they get shipped immediately back from whence they came. So here's my rating on the 1969 resolution true skinny high-rise jeans in vintage blue. For reference: I am 5'7", 120 lbs and ordered a size 2 (26) Regular.
1. FIT
Excellent overall (no tailoring needed)
True 10″ high rise waist (hits at/just below belly button)
Regular inseam length is perfect
Properly 'skinny' all the way to the ankle with just enough relax at lower calf
Both slimming and flattering
2. DENIM
Great value
Lightweight, smooth with plenty of give but not overly stretchy (or too much like a jegging)
Maintains shape well with wear but will stretch out about 15%
Holds up well in comparison to designer jeans in fit but the fabric is not as high quality (higher polyester %)
3. WASH
Beautiful mid-light wash for spring
Worn/vintage look but whiskering and fade is not overdone
Could have gone without any distressing on back pockets
4. DETAILS
Tonal stitching and pewter hardware are subtle and low profile
Only complaint is the super scratchy size tag on the inner waistband (removable)
Overall Rating: 0 – 1 – 2 – 3 – 4 – 5 – 6 – 7 – 8 – 9 – 10
So that's my two cents on the newest denim offering from Gap*. If you're in the market for a new pair of skinnies I would definitely consider trying these. With free shipping and pre-paid returns it's pretty much a no lose situation anyway. Many of the reviews online said they run small but I'd stick to your usual size.
Please let me know if you find reviews like this helpful and I might just make it a more regular feature! 
---
GAP Resolution Denim (size 2 Reg.) // Everlane U-Neck Tee (size S) //  Madewell Blazer (similar) (size 2) // Cuyana Tote // J.Crew Pumps (similar) // Another Feather Necklace // Daniel Wellington Watch
*This post was not sponsored and all opinions are my own.