Happy New Year! I hope that 2017 is going well for everyone so far. I'm very excited to be back and to be starting things off with my first ever Winter 10 x 10 Challenge! This one is going to be extra special as I've got my friend Caroline Rector of UNFANCY joining in (hop on over to see her picks!) and from the looks of things on Instagram there are TONS of savvy style mavens joining in too! Thanks so much to everyone for spreading the word. It makes me so SO happy to watch this inclusive community expand, especially when I see people extending invites, sharing encouragement and getting excited about personal style in such a genuine way. It's just the best!
So let's dive into this Winter 10 x 10 Challenge! Today's post will cover:
Key Information about this particular 10 x 10 Challenge.
A bit about why Caroline and I joined forces this time. (+ a fun bonus component)
My 10 Winter Pieces.
---

---
#WINTER10x10 – Key Info
---
WHAT IS A 10 X 10 CHALLENGE?
The 10 x 10 Challenge is an exercise I adopted in 2015 to help encourage myself to get more creative with my clothes during a 30 Day Shopping Fast. The concept is essentially a micro capsule closet that you work with for 10 days, trying new looks and styling your clothes in ways you might not otherwise try.
---
BASIC GUIDELINES
PICK ANY 10 ITEMS FROM YOUR CURRENT CLOSET
STYLE THOSE ITEMS INTO 10 DIFFERENT LOOKS
USE 10 DAYS TO DO IT
HAVE FUN AND DON'T TAKE IT TOO SERIOUSLY!
I say 'guidelines' instead of 'rules' because this is meant to be a fun and helpful exercise, not a daunting or rigid task. It's all about being creative and exploring personal style. If it doesn't go flawlessly, no worries, you're still going to learn something positive from it.
You can limit yourself to only those 10 items for the full 10 days or just wear those items to work or after work. Take the weekend off and do 10 business days (that's what I tend to do). You can try a smaller challenge first if you prefer with only 6 items over 6 days or up the ante and choose a few more items to style over a longer period (I've done 20 pieces over 20 days before). And if you're really not loving one item, just switch it out!
Do whatever makes it feel manageable but still be sure to challenge yourself!
---
HOW TO PARTICIPATE IN THE WINTER 10 x 10 CHALLENGE
1 | Snap some shots of your 10 pieces and your outfits as you go and post them on Instagram.
2 | Use the hashtag #WINTER10x10 so we can see what you put together! We'll be sharing our favourites from the feed during our wrap-up posts too!
3 | Feel free to include the existing hashtags #StyleBee10x10 and #UnfancyRemix if you like as well! That way they'll be in the general archive for all future challenges too.
4 | In Real Life | Similar to last time (although hopefully less awkwardly) I'll be sharing my day-to-day looks on Instagram Stories so you get a 'real-life' look at the outfits. Caroline will be doing the same so tune in if you like and try sharing your own if you feel up to it!
---
CHECK OUT THE 10 x 10 CHALLENGE PAGE WHERE YOU'LL FIND MORE INFO, TONS OF EXAMPLES, STARTER TIPS AND A HELPFUL WORKSHEET TO GET YOU STARTED.
---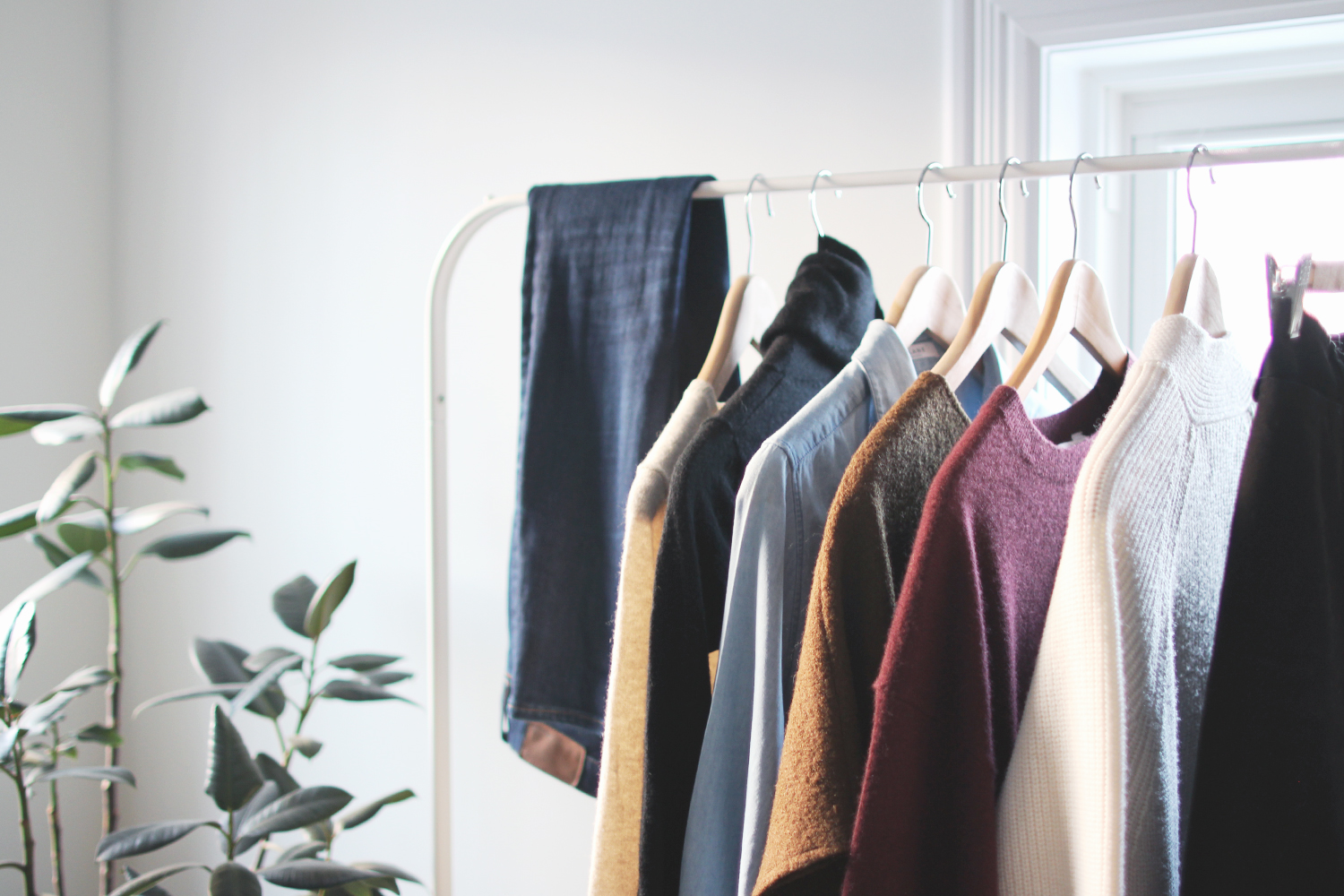 ---
UNFANCY + STYLE BEE – 10 x 10 TEAM UP
---
I've been a long time reader and admirer of Caroline's work on her beautiful blog UNFANCY. I discovered Caroline when I was initially toying with the idea of a capsule closet (which evolved into my Lean Closet Mission instead) and fell in love with her laid-back approach to style, writing and overall ethos when it comes to fashion blogging. It's safe to say she's been a huge inspiration for so many women all over the world and I'm so honoured that she saw some merit in what I was doing here on Style Bee.
We started chatting last year and once we got to brainstorming about collaboration concepts, teaming up to host a Winter 10 x 10 Challenge just seemed like a perfect fit. So here we are, joining forces to spread the word about this little exercise that we've both found extremely useful, fun to do and full of insights no matter what stage you're at with your closet or style.
++ BONUS ++
In addition to spearheading the #WINTER10x10 we're very excited to be hosting a LIVE Q&A SESSION at the end of the challenge where you can ask us anything you'd like to know about personal style, capsuling, lean closets and responsible shopping (or any other wardrobe queries)! We're still working out the logistics but essentially we'll be running a webinar with an open forum for you to ask your questions and we'll share our two cents right then and there! Stay tuned for all the details as we iron things out.
---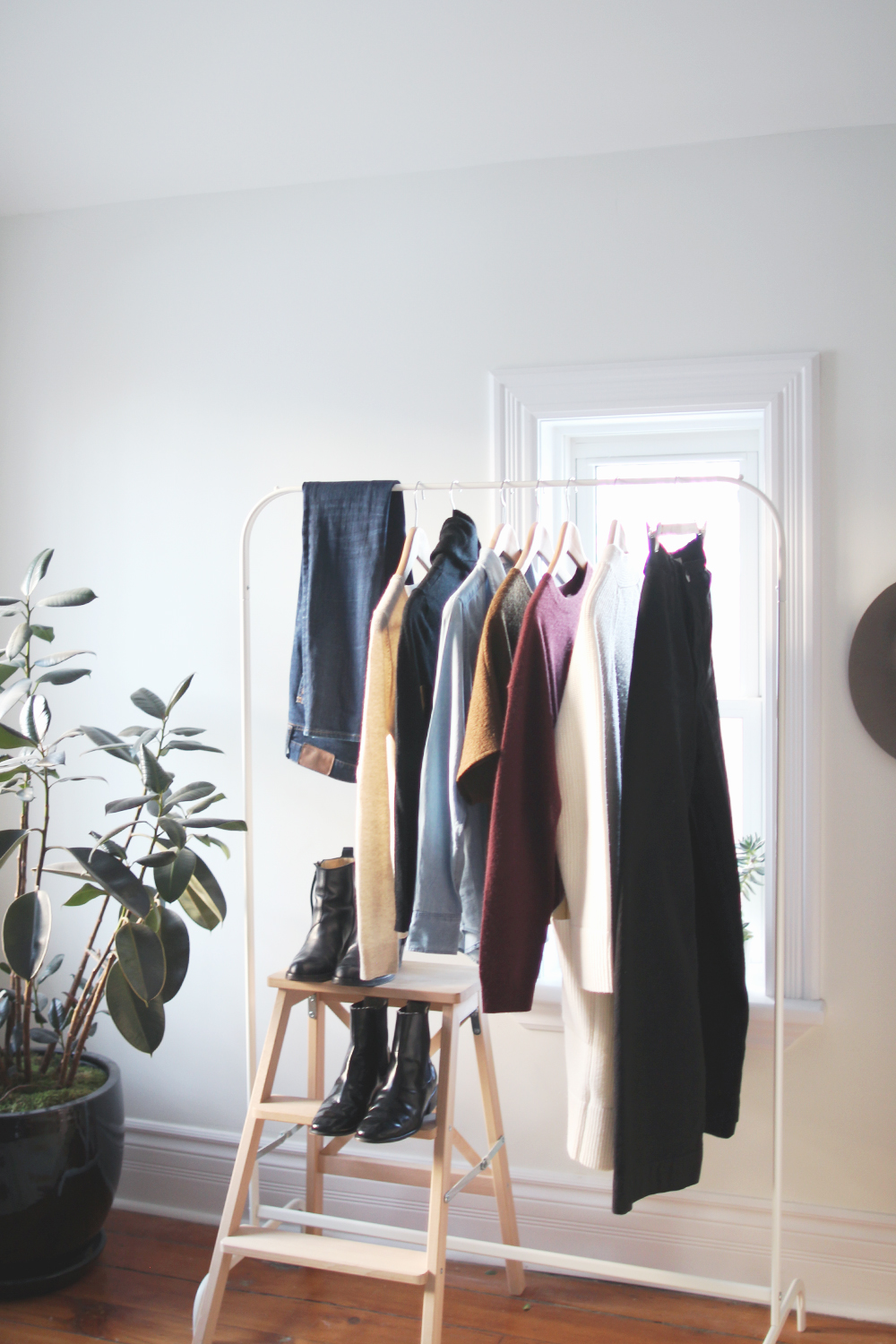 ---
MY 10 PIECES
---
I've never done a Winter challenge before so I had to adjust my approach slightly to suit the weather we're having here in Guelph, which is pretty damn COLD. I still wanted to have some fun and play with style so I opted to exclude base layers like tights and bodysuits, which I will undoubtedly require at times. You'll also notice I left out coats. That's because coats would have taken up 1/2 my options and I like to pair certain ones with specific layers underneath. To make up for it, I'll be including an indoor look and an outdoor look for each outfit so they'll be applicable whether you're somewhere more temperate (you lucky duck!) or stuck in the cold like me.
My main considerations for these items were:
Weather Forecast – Luckily the next two weeks look relatively mild for us with high temps hovering around 1 – 6°C. I'll probably throw on a pair of snow boots and my parka to walk Dobby in the morning and at night but otherwise I think my options will suffice!
Activities – I'll be working in my studio most days with a couple meetings and dinners out thrown in there. I like to get dressed and feel put-together when I work so even though I'm at home, I'm in a professional mindset.
Wear + Washability – Most of these items can tolerate a base layer like a thin tank underneath so hopefully I won't need to wash my sweaters. The Chambray Shirt and Merino Turtleneck can be easily hand washed and hung to dry overnight.
Don't Overthink It – After playing around with lots of ideas and options I ended up just going with what I'd be comfortable, warm and happy in at this time of year. I'll save the more 'fashiony' outfits for warmer days.
So here are my 10 items! 
---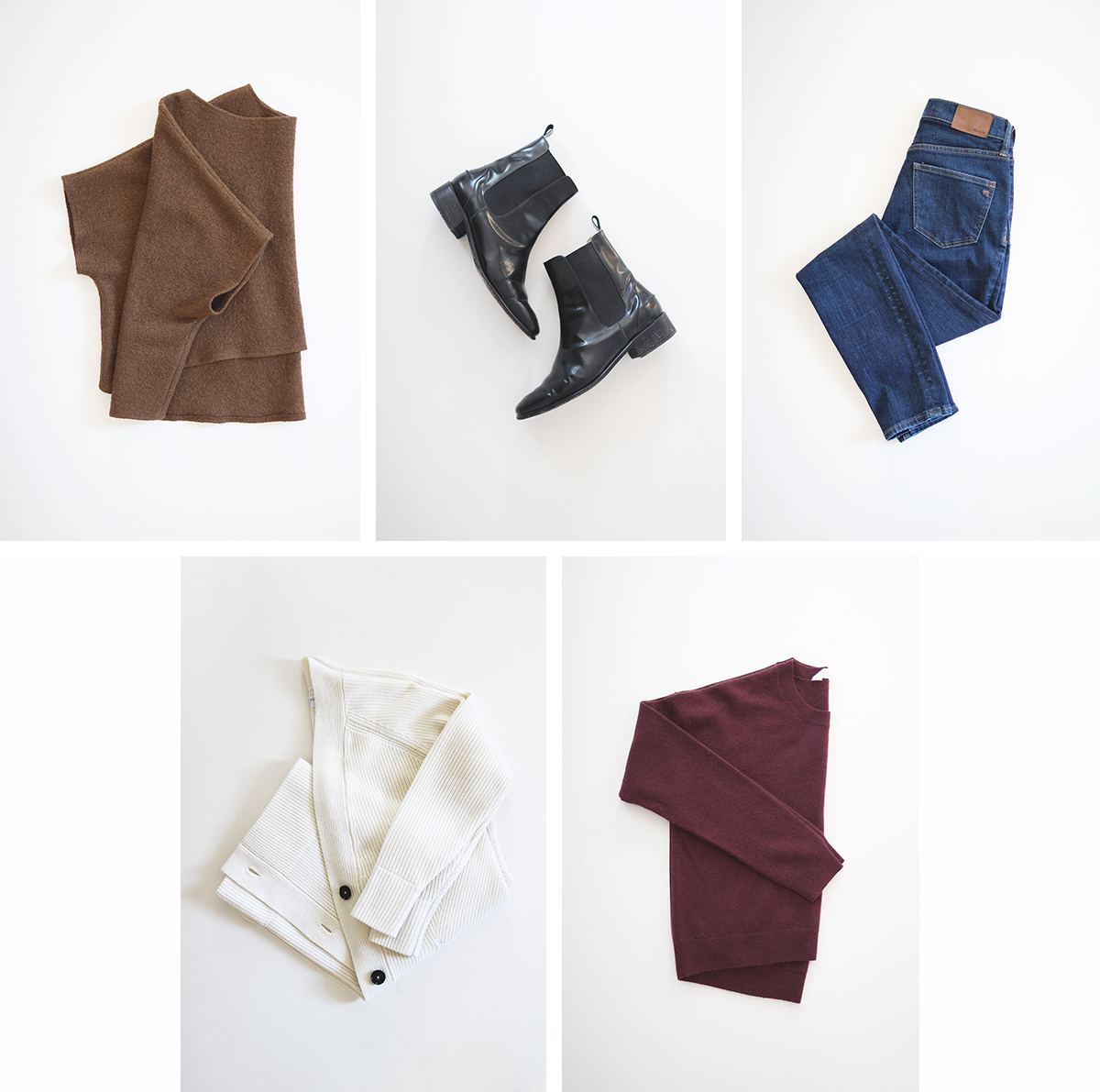 ---
1 | BOILED WOOL LINN TEE | It's not available in wool but you can still order it in canvas ($140 USD) or linen ($145 USD) from Elizabeth Suzann. I've also sourced a few similar options: ASHLEY ROWE (Tan + Options | $145 USD) | BLACK CRANE (Golden $128 USD) | LOVE this long sleeved option by MEGAN HUNTZ ($250 USD) | All made in the USA
2 | CHELSEA BOOTS | RACHEL COMEY ($339 USD) Exact pair on sale and available in size 6, 7, 8. | When you sign up via this link, you save $20 and I receive $20 credit when you shop (1 time only). | Also love this pair from EVERLANE ($235 USD) |
3 | DARK WASH SKINNIES | MADEWELL | 10″ High Rise in Hayes Wash ($177 CAD)  Imported | Similar pair by CITIZENS OF HUMANITY ($218 USD) + PAIGE ($ 265 CAD) + AG ($235 CAD) All made in the USA | Made in Canada option by IRIS ($185 CAD)
4 | WHITE SWEATER COAT | No longer available from Everlane (at least not from the Canada site) but they have the OVERSIZED CARDIGAN in Grey and Navy (which I seriously considered). | VINCE makes a very similar option ($230 USD 40% off) Imported | LAUREN MANOOGIAN is super dreamy too ($560 USD) Hand knit in Peru |
5 | CROPPED CASHMERE SWEATER | EVERLANE ($115 USD) Only a few sizes and colours are left in this style but the Cropped Crew Neck ($130 USD) is a similar option with tons of colours and sizes. | Eileen Fisher makes a very similar option in cashmere and a tencel/wool/alpaca blend for less. | Amour Vert also makes a gorgeous cable knit sweater in Merlot (swooning over the camel colour too)
---

---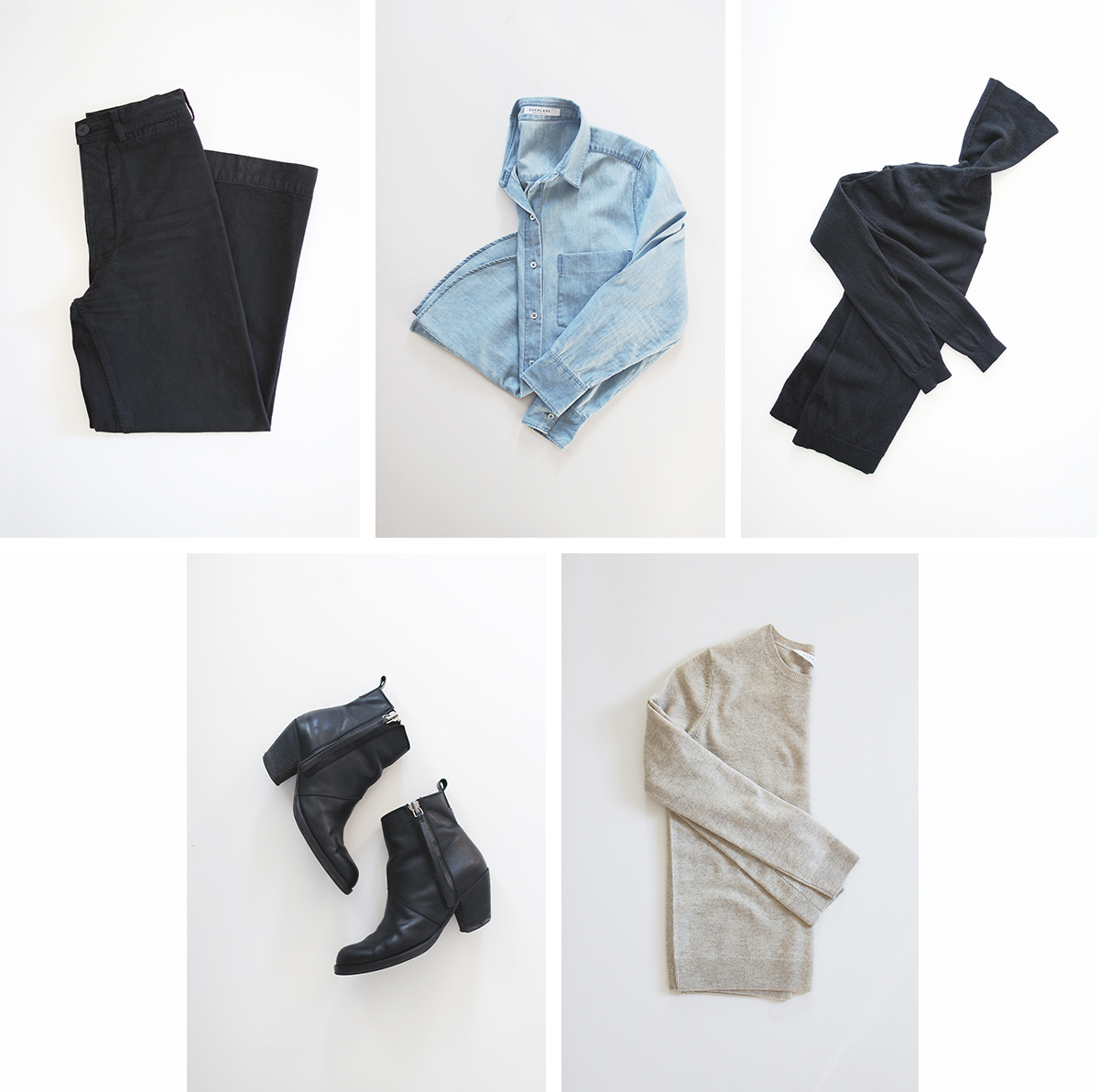 ---
6 | BLACK KAMM PANTS | IN BLACK | Sizes M, L available HERE (along with all the colours) and Sizes XS, XL available HERE | These bad boys cost a pretty penny but Everlane's Twill Crop Pant is a similar style for $78 is much more wallet friendly and I've been eying the Wide Leg Tuck Pant by NEED for ages ($155 USD Made in USA).
7 | CHAMBRAY BUTTON-DOWN | This exact style is no longer available through Everlane but they make a Relaxed Poplin Shirt ($ 65 USD) is a very similar look and fit. | I used to have this one from J.Crew and wore it all throughout school until it finally disintegrated ($ 110 CAD) Imported.
8 | MERINO TURTLENECK | Old from Zara | Everlane makes a couple similar styles in Cashmere ($135 USD) and Merino ($85 USD) which I have and LOVE.
9 | PISTOL BOOTS | ACNE STUDIOS ($570 USD ) Made In Italy | On Sale Here (Size 5, 6, 7 available) and Reg Priced Here (All Sizes available)
10 | CASHMERE CREW | EVERLANE ($100 USD) | Also available in 10 other colours!
---

---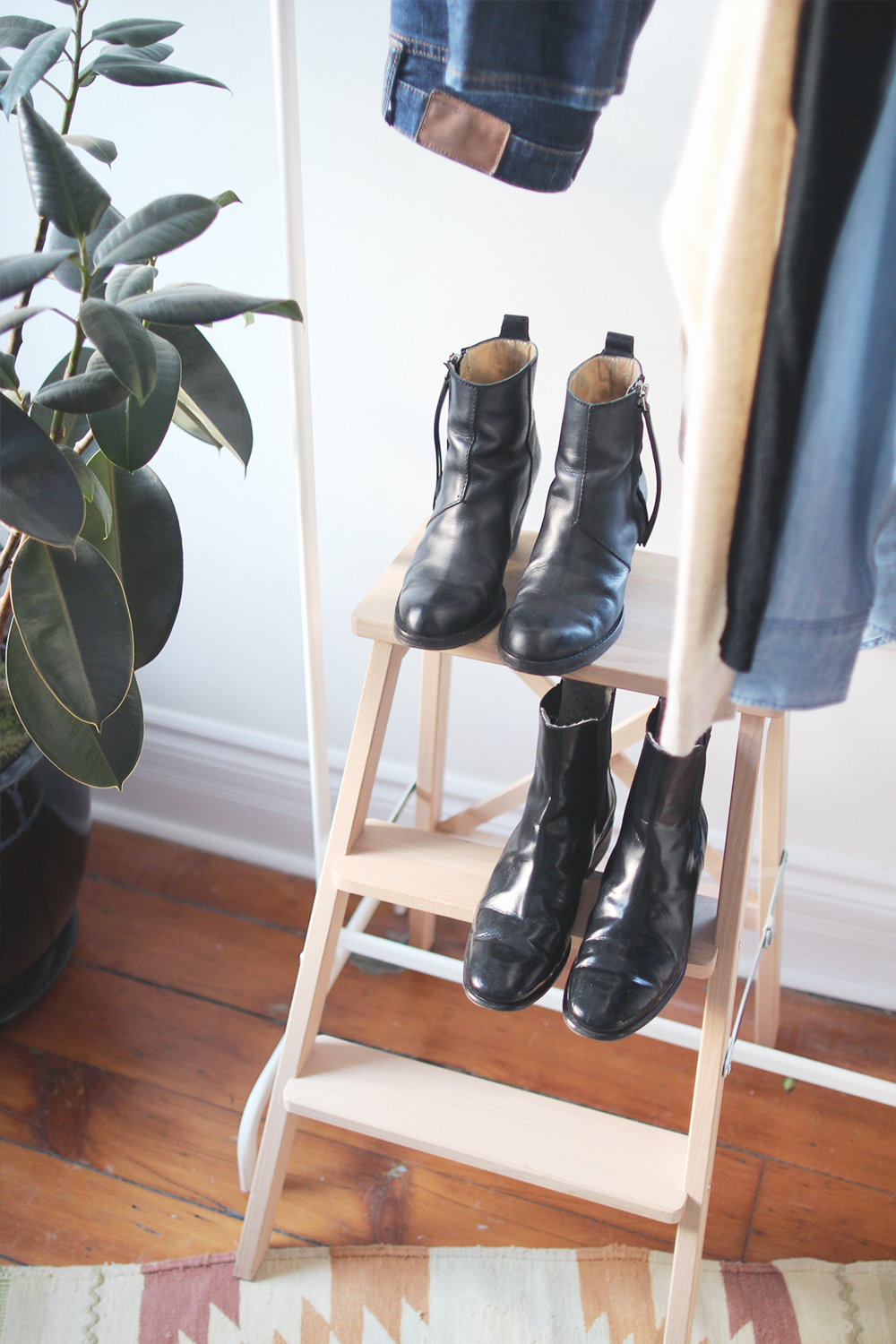 ---
So there you have my #Winter10x10 picks and all the details on this round of the challenge.
So tell me:
Are you joining in!?
What's the weather like where you are?
What items are you most excited to style?
---
This post is not sponsored but contains affiliate links. When you shop via the links above I may make a small commission from a sale. Thanks for supporting Style Bee! All opinions are always my own.