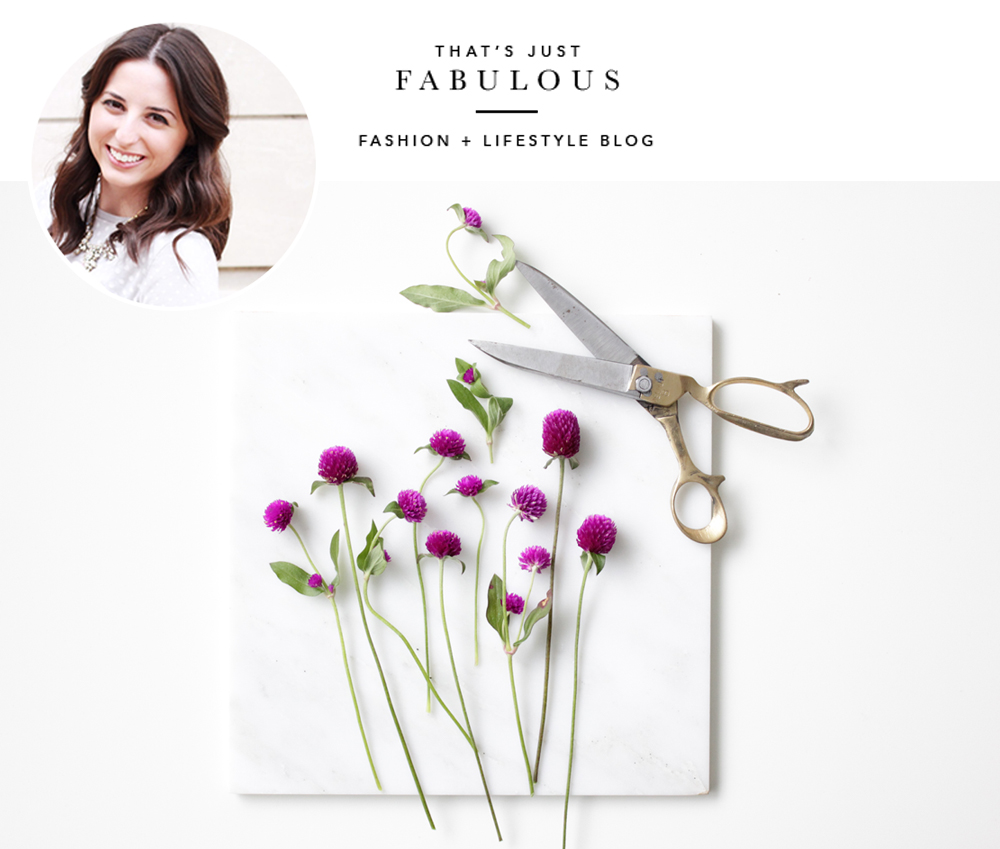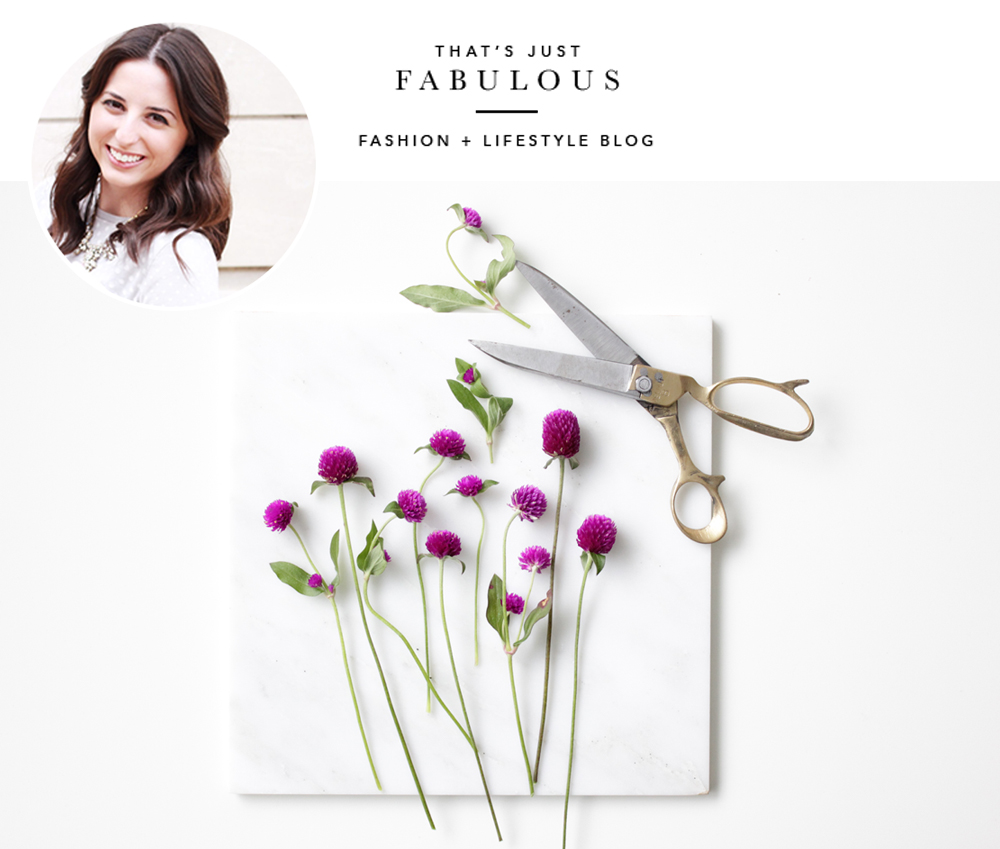 I'm excited to welcome the lovely and super savvy Faith Pierce to the blog today! Faith writes the blog 
That's Just Fabulous,
an incredible source for beauty, fashion and lifestyle inspiration. Faith is my guru for skincare and makeup tips so I asked her to share her top 10 go-to products with us here on the blog. This chicka knows what she's talking about and for a product to meet her high standards it's got to be pretty damn good! So without further adieu I'll let Faith take the floor.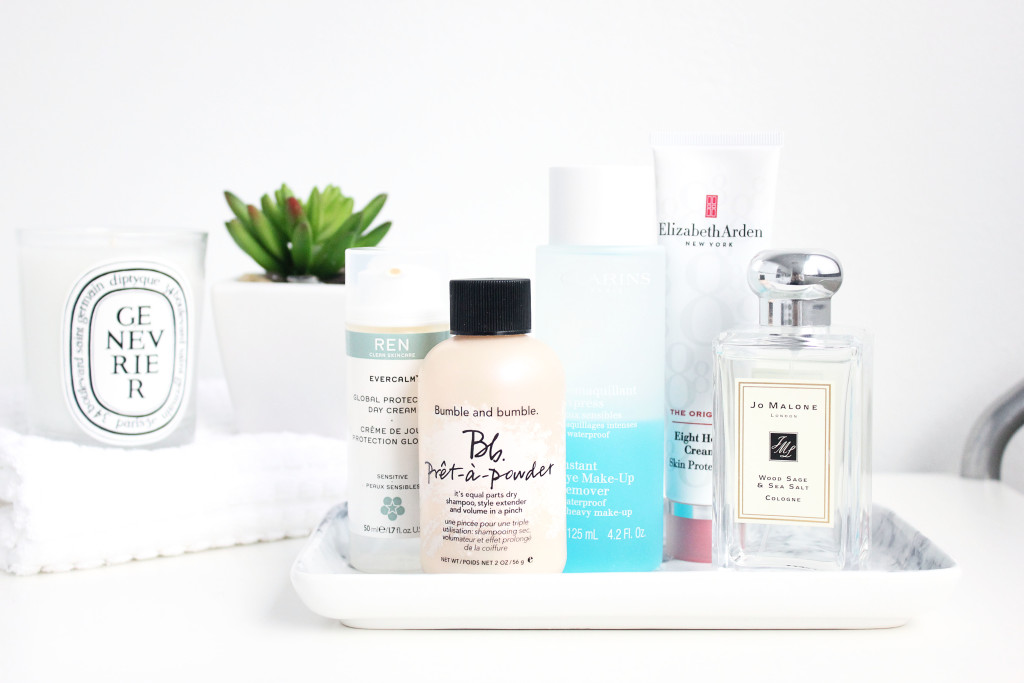 Hello Style Bee readers! My name is Faith, and I'm the blogger behind
That's Just Fabulous
. Lee has graciously allowed me to take over her beautiful blog for the day to share my top ten skincare/beauty products with you all and I am so excited! First up is the skincare/hair section followed by my "can't live without it" makeup picks.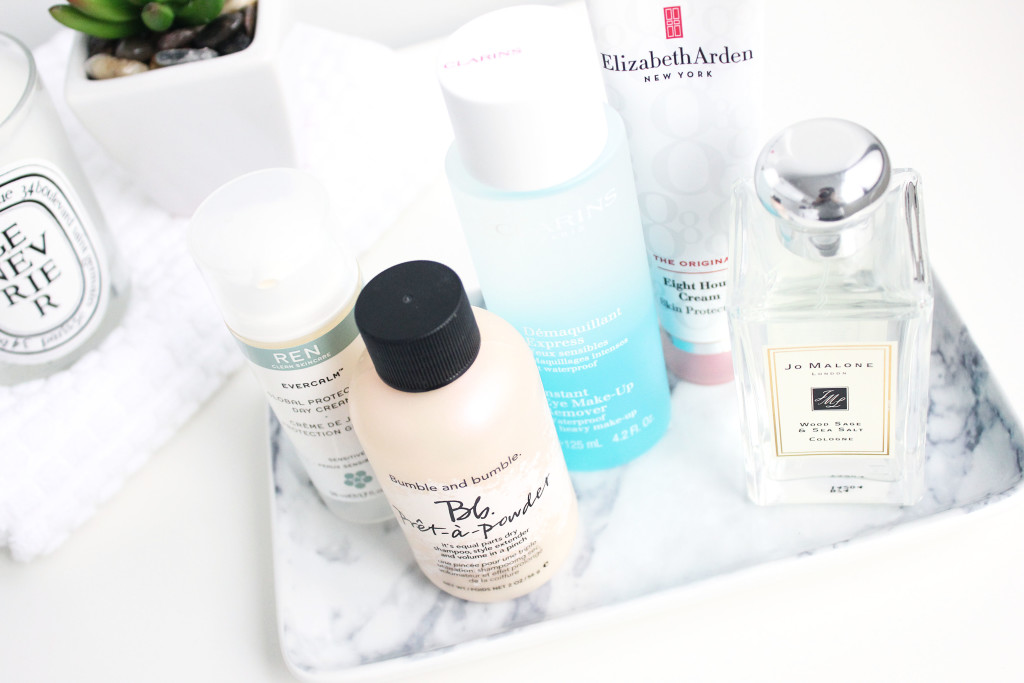 SKINCARE/HAIR
The Remover
[Clarins Instant Eye Makeup Remover]
: As you will see later on in the post I am a
big
fan of a bold eye. Tattoo-like liquid eyeliner? Count me in. Waterproof mascara that holds a mega curl? Top of my list. With all of that said I needed a remover that really got in there and took all of that off at the end of the day – and wouldn't have me tugging and pulling at my eyes. Another big factor for me, was that I didn't want something super oil based (since those can break me out). Clarin's remover completely fits the bill. It's gentle, effective, and melts off my makeup at the end of the day.
Get it here >
The Moisturizer
[REN Evercalm Day Cream]
: I seriously don't think my little paragraph here will do my love for REN skincare justice. I actually just added on two more REN products to my skincare routine as replacements for products that were only working so-so. REN is a Swedish line of skincare that is completely clean – no nasty chemicals, no fragrances, just the good stuff. The Swedes are known for their sleek and clean interiors, and they transfer that same mentality to their skincare regime. Even though this moisturizer says Day Cream, I use it both morning and night. It is hydrating, dries down well, and is gentle on my dry skin. Move over French Pharmacies – the Swedish are in town.
Get it here >
The Balm
[Elizabeth Arden Eight Hour Cream]
: Like I mentioned above my skin is dry. Especially my lips. It doesn't help that my mode of transportation around the city is walking, so in brutal winters like this one my skin takes a serious beating. In comes this holy grail product. From healing chapped lips, to styling your brows, to soothing sunburn; the Eight Hour Cream literally does it all. The formula is thick, but is something that is still comfortable to sleep in.
Get it here >
The Dry Shampoo
[Bumble & Bumble Prêt-à-Powder]
: I bought this on a "feeling spendy" whim and never looked back. For the longest time I was all about snagging a drugstore brand dry shampoo in an aerosol can, but I would blow through it in a few short weeks. Once I got my hands on the Prêt-à-Powder I was converted and I'm never going back. I've had this stuff for 
months
and it's still going strong (and trust me I use the heck out of this little bottle). Not only does it take care of hair in need of a wash, it also volumizes. I often add this to my first day hair to give it an extra oomph and grit.
Get it here >
The Fragrance
[Jo Malone 'Wood Sage & Sea Salt']
: I absolutely adore clean fragrances that aren't super girly and sweet, so 'Wood Sage & Sea Salt' is the dream fragrance for me. It is reminiscent of the northern English coastline – cool seasides with misty salt filled air.
Get it here >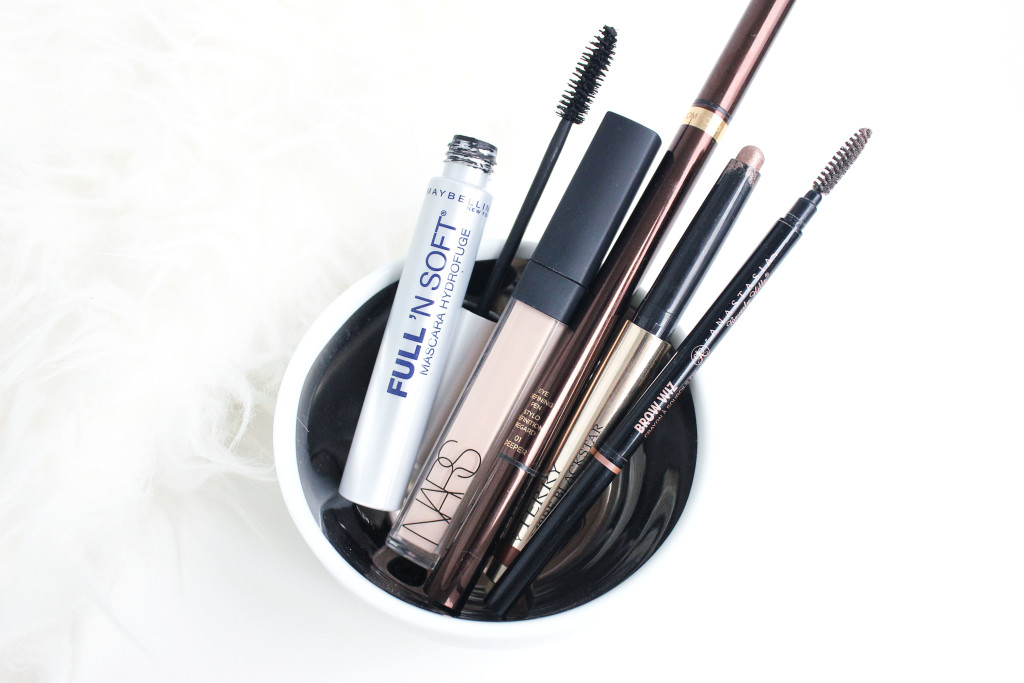 MAKEUP/BEAUTY
The Mascara
[Maybelline Full N' Soft]
: For me this is one of those mascaras that every time I stray from it I'm so disappointed and I come crawling right back. It holds curl like nothing else I own, can be applied soft and fluttery or built up for major drama. It also has some insane staying power. It's also not a very prominent mascara in the Maybelline line which is such a shame. I was introduced to it by a friend of mine and I'm about to be on my third tube of it…I love it that much.
Get it here >
The Concealer
[NARS Radiant Creamy Concealer]
: Full coverage, creamy formula, non-cakey, and flawless finish. Need I say more?? It's hands down my favourite product for concealing under eye circles and it blends like a dream.
Get it here >
Budget friendly option: Maybelline 'Fit Me' Concealer.
Get it here >
The Liner
[Tom Ford Eye Defining Pen]
: Holy grail status right here. Now I know that this product is
ridiculously
expensive. Like as you're reading this you're probably thinking I've lost my mind. Here me out though…If like me you, feel lost without your liner (true story this bad boy didn't fit in my TSA approved bag…and I just about had a meltdown the other weekend) this buy is for you. The Tom Ford pen is dual ended, each tip is made up of precise hairs (like a calligraphy pen), and the inky black formula is tattoo like. This pen also lasts
forever
. I would blow through my drugstore options in a few weeks and I've had this pen for going on five months now. It gives me by far the sharpest and cleanest cat eye, lash define, etc.
Get it here >
Budget friendly option: Maybelline 'Line Stiletto' Liquid Liner.
Get it here >
The Cream Shadow
[By Terry Ombré Blackstar 'Bronzed Moon']
: I've never had more compliments on an eyeshadow look than with this product. Also, the ease of this product and it's formula make up for the price tag. I can get a smokey, dramatic eye in seconds using this stick. (Smudge it all over and blend it out with a brush). It makes mornings where I'm running behind so much easier. It also doubles as a thicker/smudgy liner and a crease shade to add drama. The formula is so easy to work with, lasts all day, and doesn't crease. The color selection is also stunning.
Get it here >
Budget friendly option: Maybelline Color Tattoo 'Bad to the Bronze'.
Get it here >
The Brow Master
[Anastasia Beverly Hills 'Brow Wiz']
: When I first started filling my brows in I used powder + a brush. This was okay, but wasn't really the best method for me. I already have a decent amount of brow and was really looking for something that could go in and precisely fill gaps and keep things look natural. The Brow Wiz has a tiny, waxy nib on one end and a great spoolie on the other. The waxy formula stays in place better for me than powder and I can build them up or just lightly fill them in. This is another product I'm on my third of.
Get it here >
If you've made it through this post I truly commend you – it's a long one! Let me know in the comments if you use any of these products yourself and what your favourites are.
– Faith Pierce
---
If you're up for a little spring inspo hop on over to That's Just Fabulous to read my guest post and see my top spring style picks and how I'm wearing them!