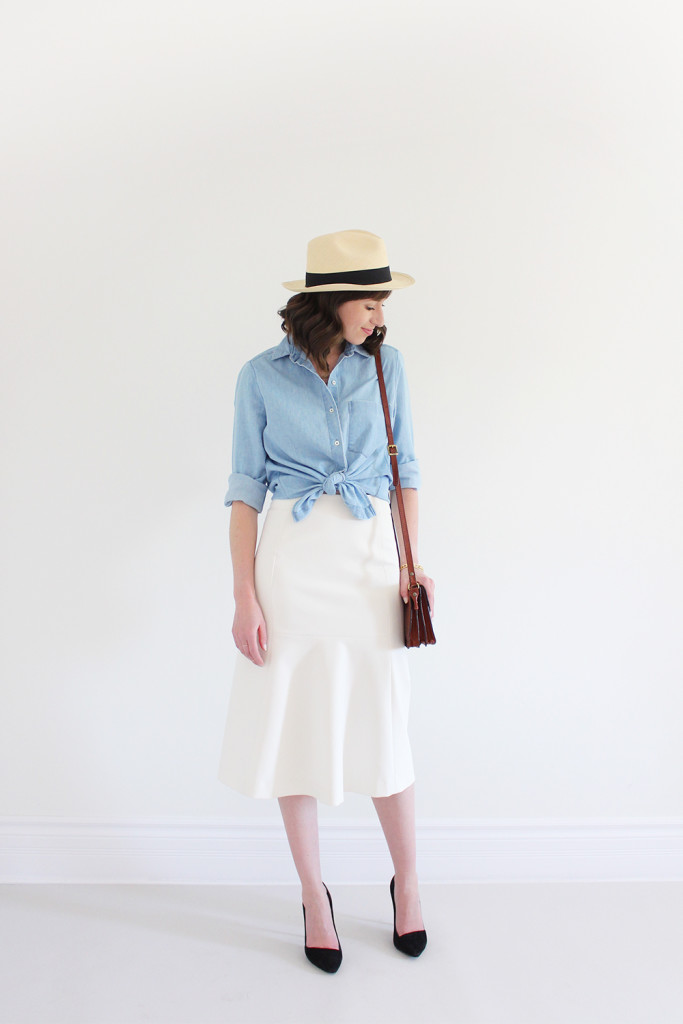 As the forecast calls for rain, rain and more rain, I'm left dreaming of last weekend when the skies were blue, the sun was hot and the breeze was just right for bike riding and backyard BBQing. Now, if ever there was an outfit perfect for a warm spring fling it's this one. It's a little retro, a little flirty and a lot of fun. For some reason tied waists always remind me of Katherine Hepburn and conjure dreams of sipping wine while overlooking the ocean. That could also have something to do with my need for a vacation, but we'll let the shirt have all the credit for now.
When I first started pulling together pieces for the 10 x 10 challenge I thought this skirt would be a bit tricky to make work but I'm actually finding the opposite. It's really fun to wear and I love the crisp, clean lines it creates. I've got to watch where I sit but otherwise it's not nearly as precious as a white skirt might seem AND no show through whatsoever! Woo! Plus if there's a panama hat involved, well, only good things can happen.
Have a good one folks!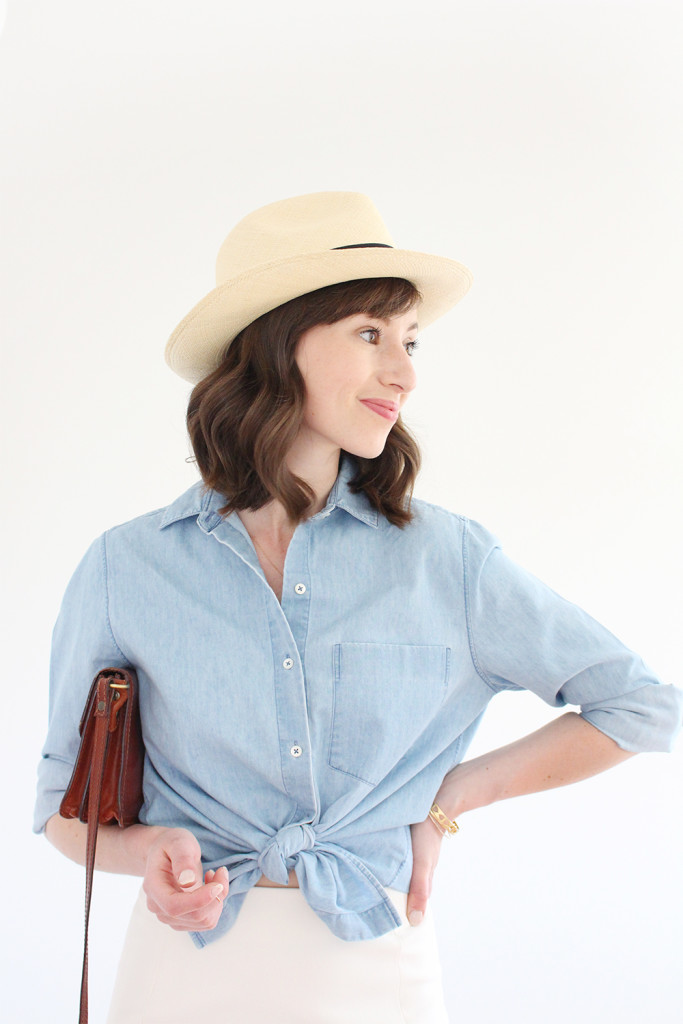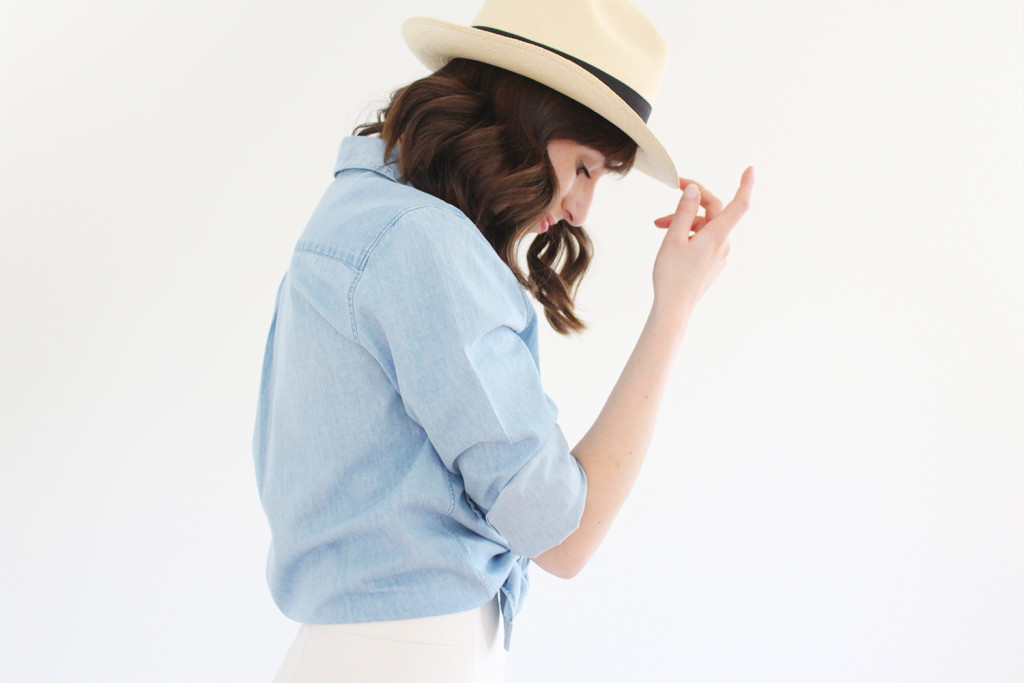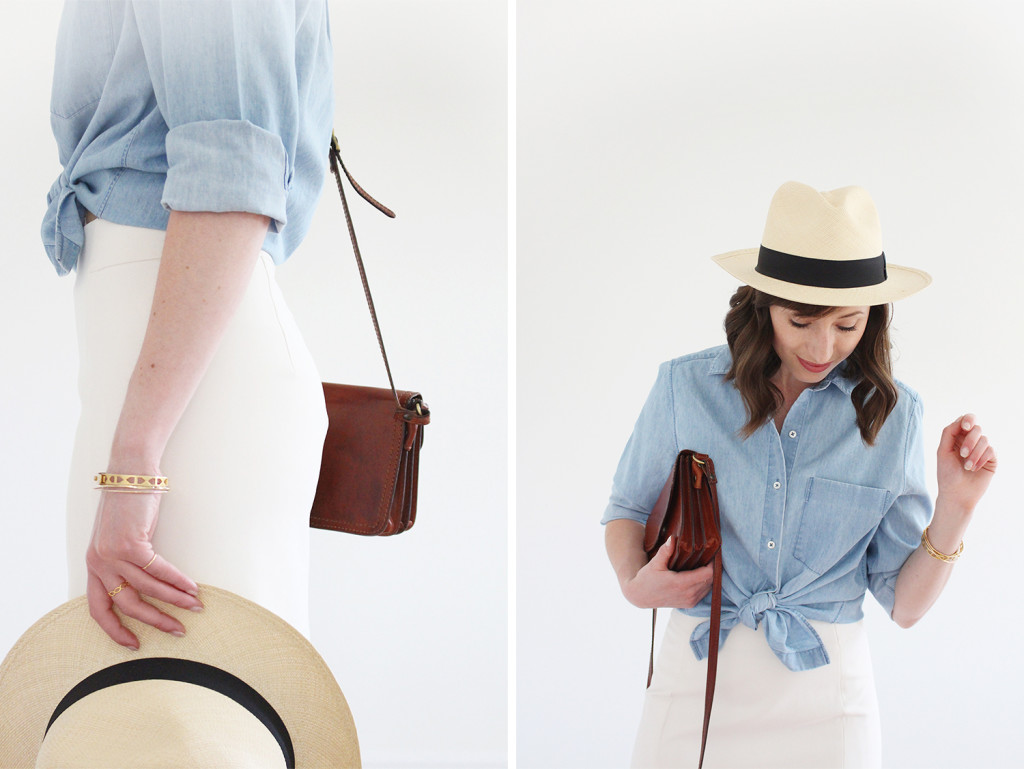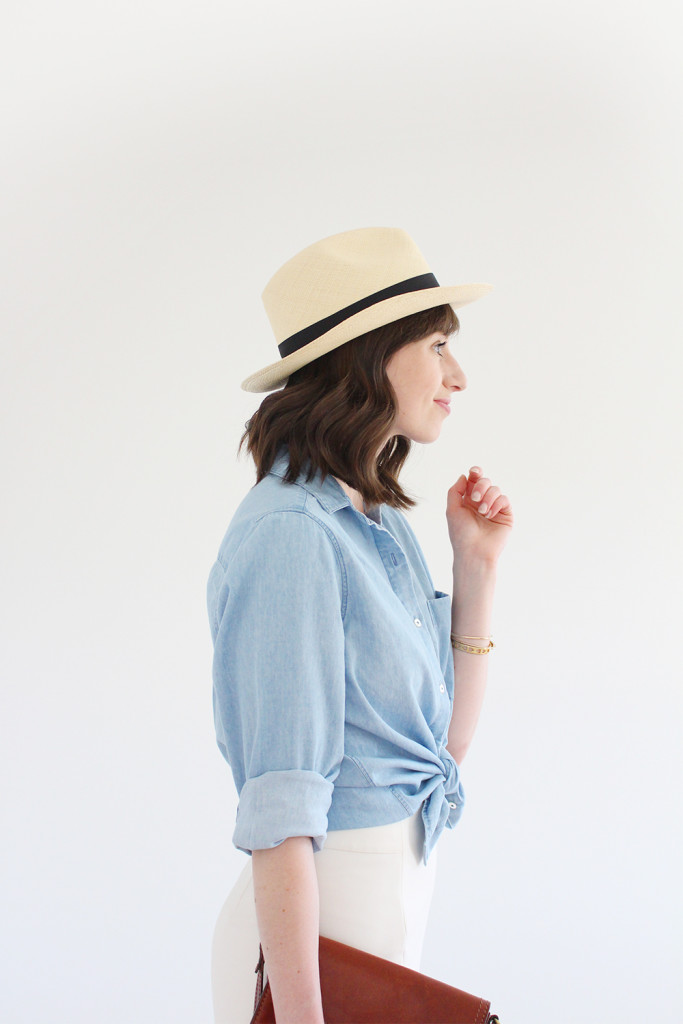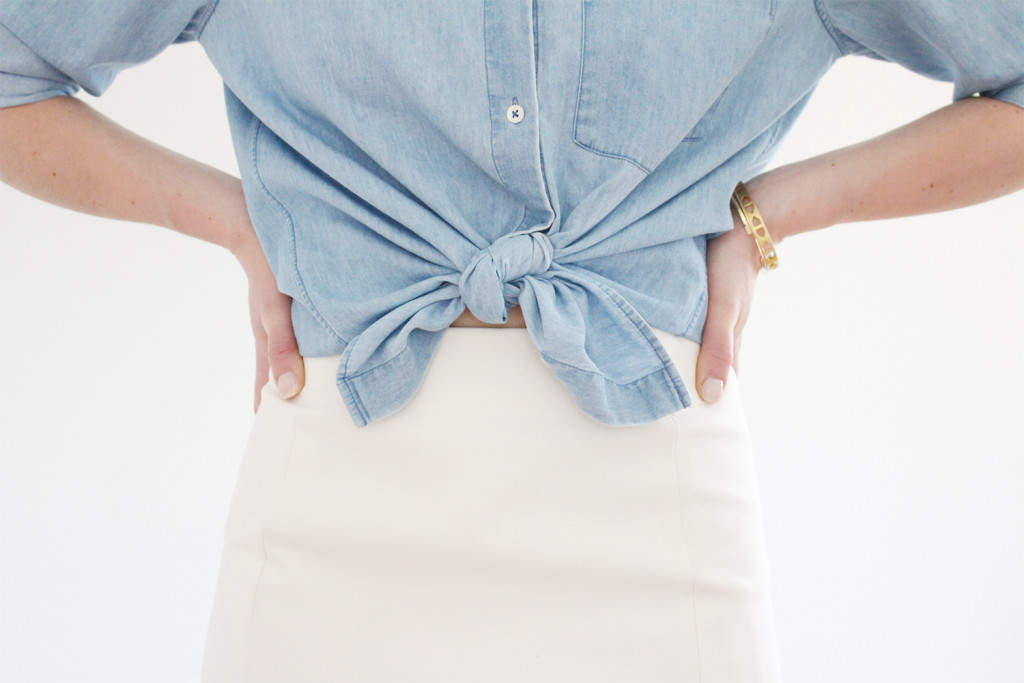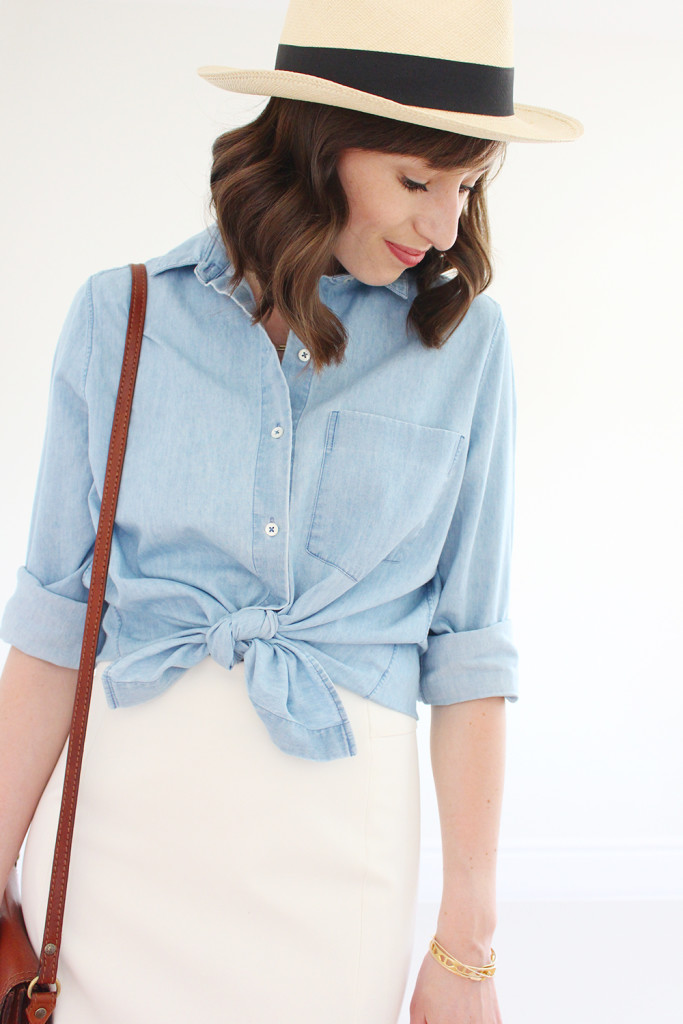 ---
Hat (S/M) || Chambray (S, short sleeve) || Skirt (0) Similar || Heels (TTS 7) || Jewelry || Infinity Ring