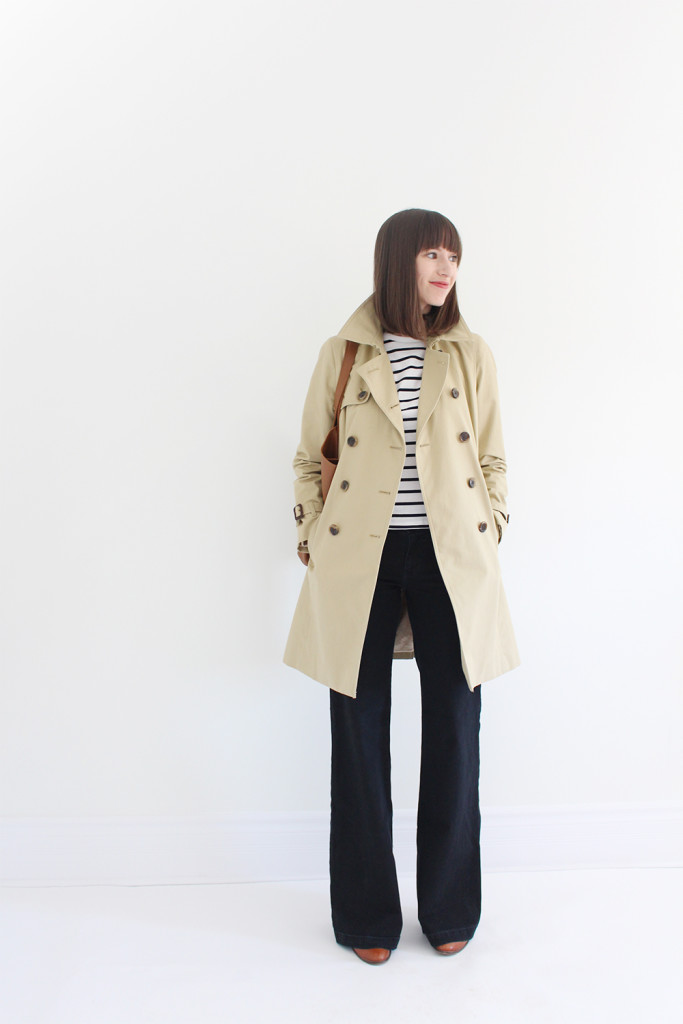 It FINALLY feels like spring outside. The snow is melting, the birds are chirping and you can actually see green! It's truly an amazing transformation and this year I'm appreciating it more than ever. Spring weather also means spring style which is by far my favourite part about the new season.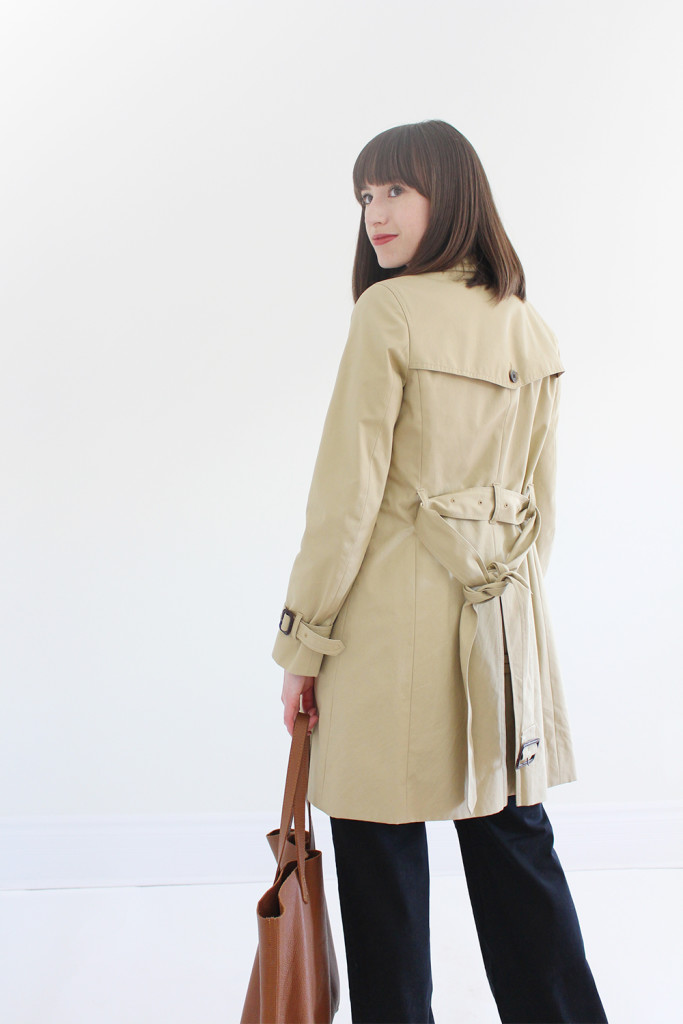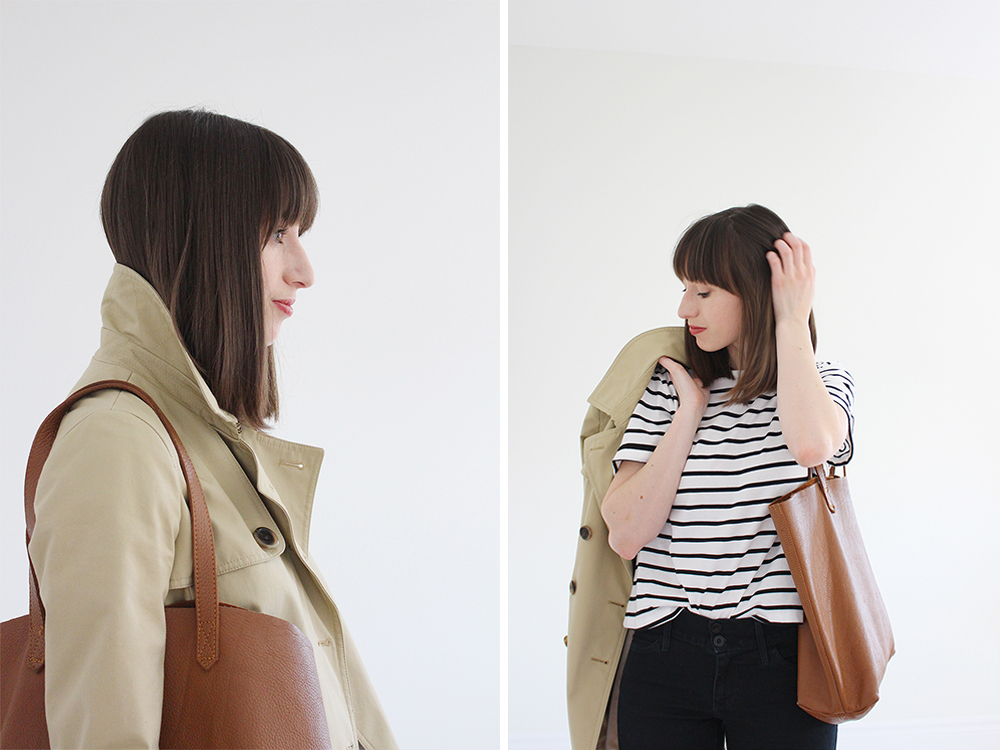 This year my spring fever seems to have manifested itself in a search for stripes and despite them being everywhere, the right ones are surprisingly hard to find. Most are too thin, some too thick, many are the wrong colour and don't get me started on printed vs woven stripes! I'll admit I've been a bit of a Goldilocks and needless to say I've kept the mailman busy with returns but I finally came across a striped tee that's juuuust right. This one by Community is a great length, has a loose fit, is black + white and made of 100% cotton that's a good weight but still drapes well (told you my criteria was specific!). Right now I'm wearing it with a pair of wide-leg denim but I might give it a try with overalls or even a pencil skirt and blazer. When the summer hits I'll be tossing it on with cutoffs and Birks for sure. *Sigh* After 6 months of long sleeves it sure feels good to roll them up!
So tell me, what's at the top of your spring wardrobe list? Are you as picky as I am about any specific items?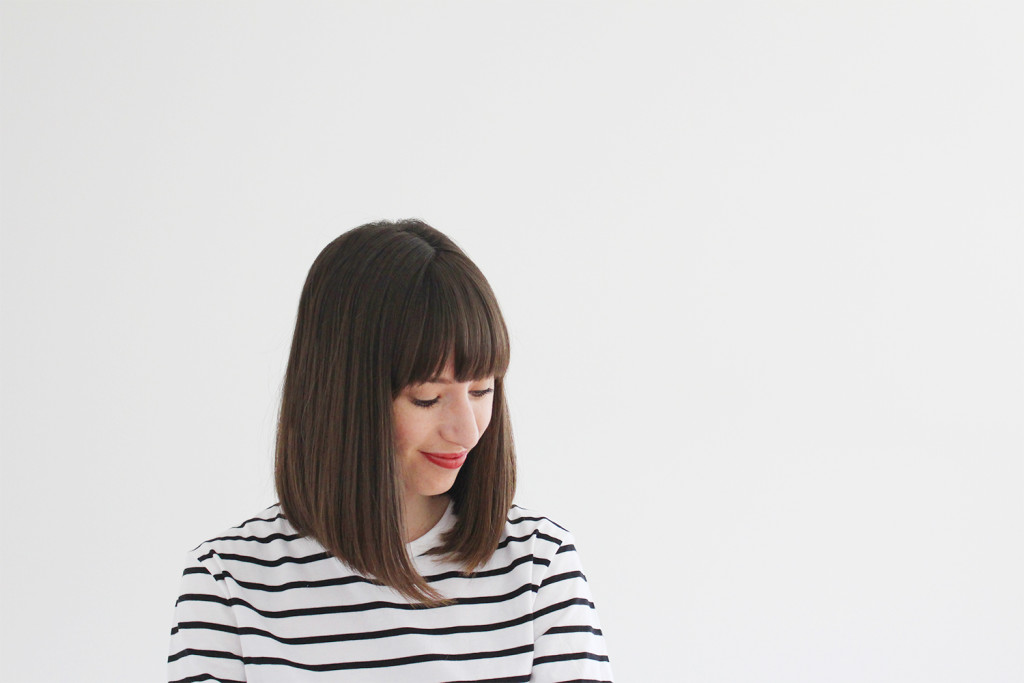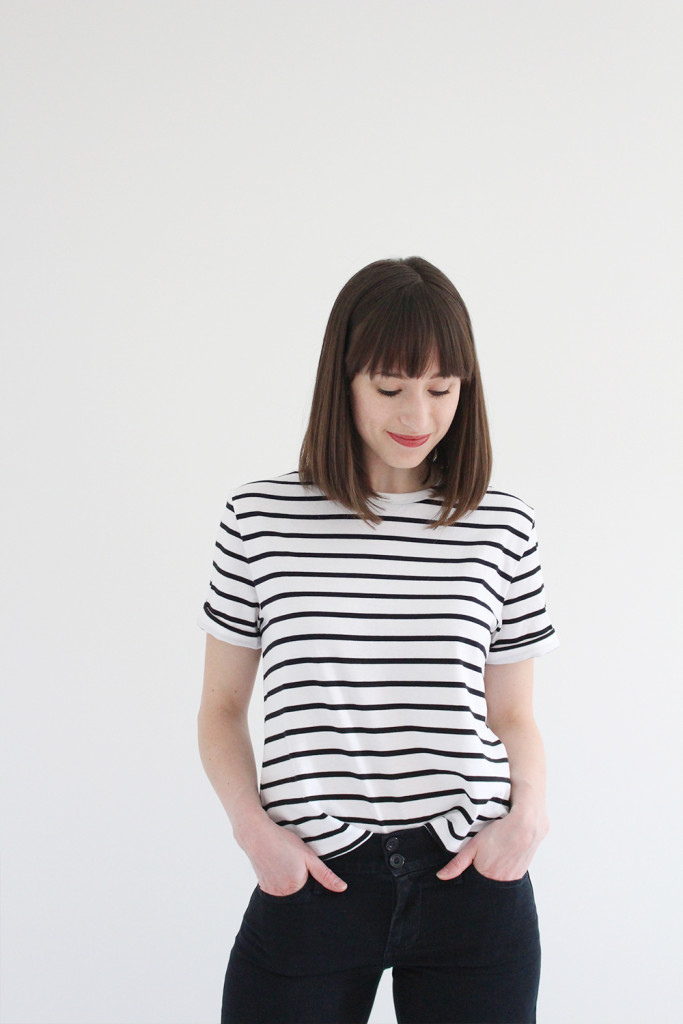 Trench J.Crew (size 2) (Also love this one and this one) || T-shirt Community (similar from Madewell) (size s) || Wide-leg denim old (similar and similar) || Boots Madewell (similar) || Tote Cuyana
Size reference: I am 5"7′, 120 lbs