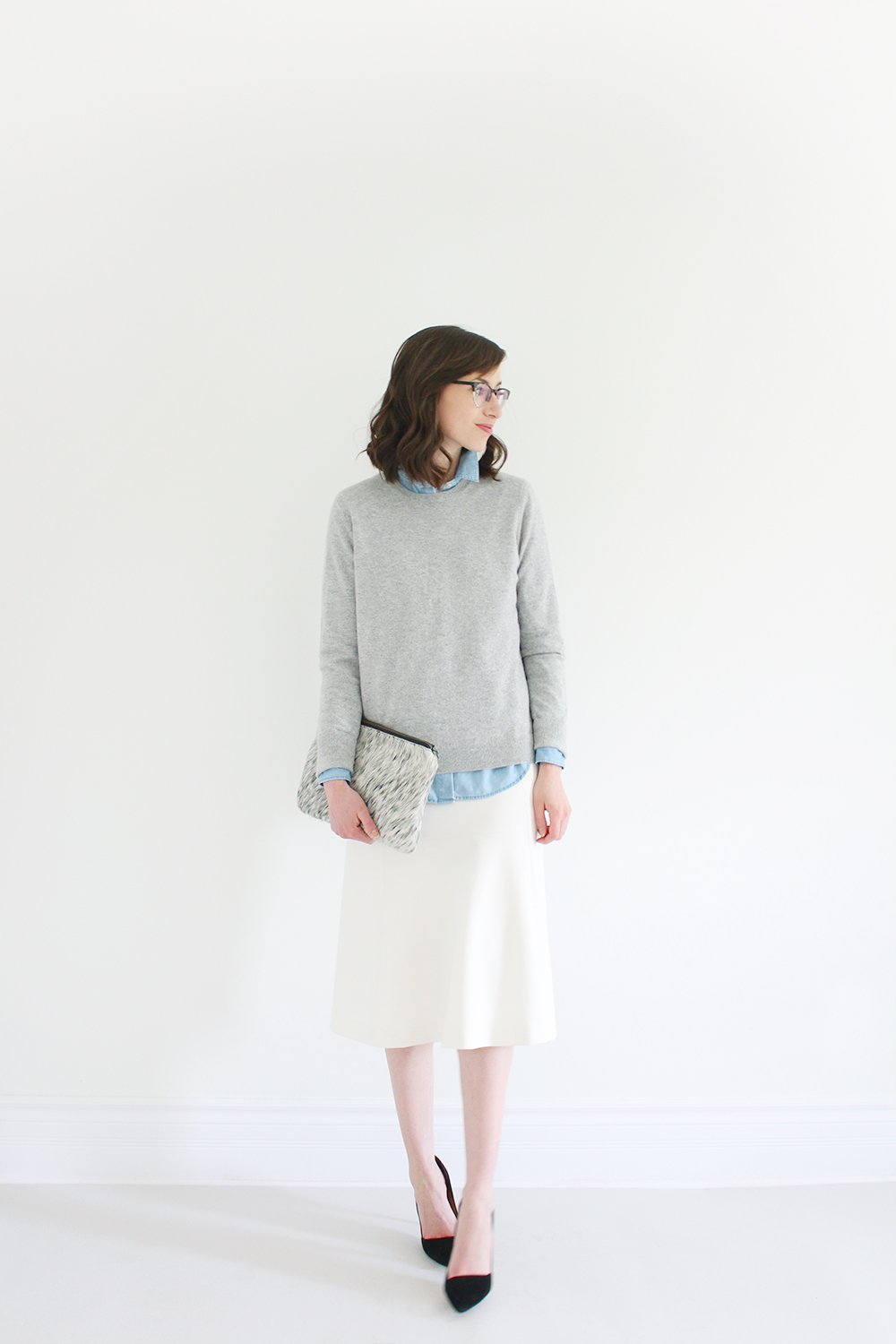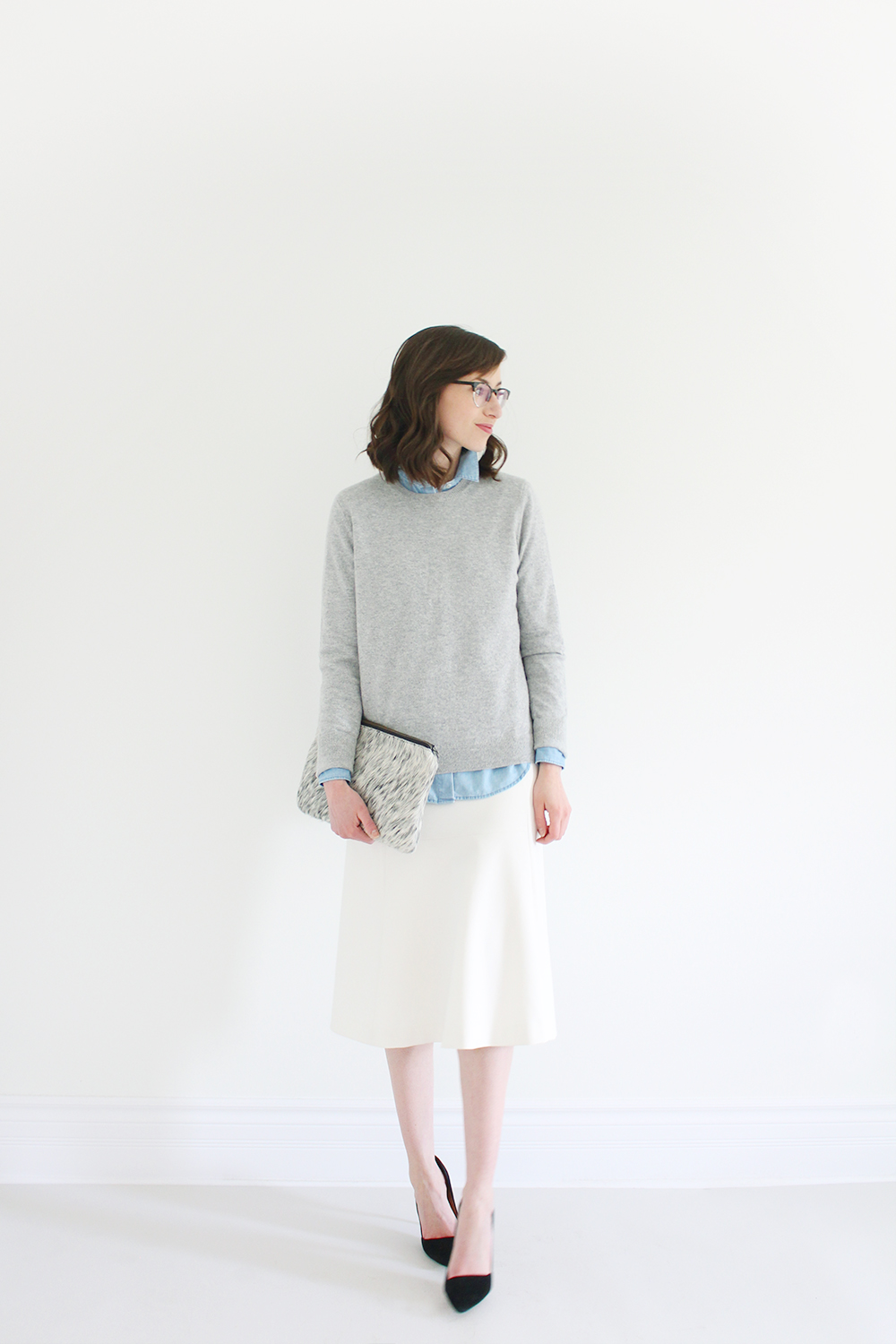 I must confess….I don't actually hate Mondays. I don't love them either, but I appreciate their role in the week. It's not Monday's fault that it falls after the weekend and before the rest of the work week. It can't help it! That said, I have a few tricks to make Monday's more tolerable even when I'm not feeling so empathetic about it.
The first is to plan a great outfit on Sunday night so I don't have to think about it in the morning. It's no fun to start the week feeling rushed or dishevelled.
The second is to treat myself to a latte on my way to work. Sometimes a fresh scone gets involved too. There are few better mood boosters than coffee and baked goods!
The third is that I do everything within my power not to work late on Monday. It's not always possible but I find if I can finish work by 6, take some time to decompress and either pick-up or make dinner I feel so much better going into the rest of the week.
So what are your thoughts on Mondays? Spawn of Satan or a necessary evil?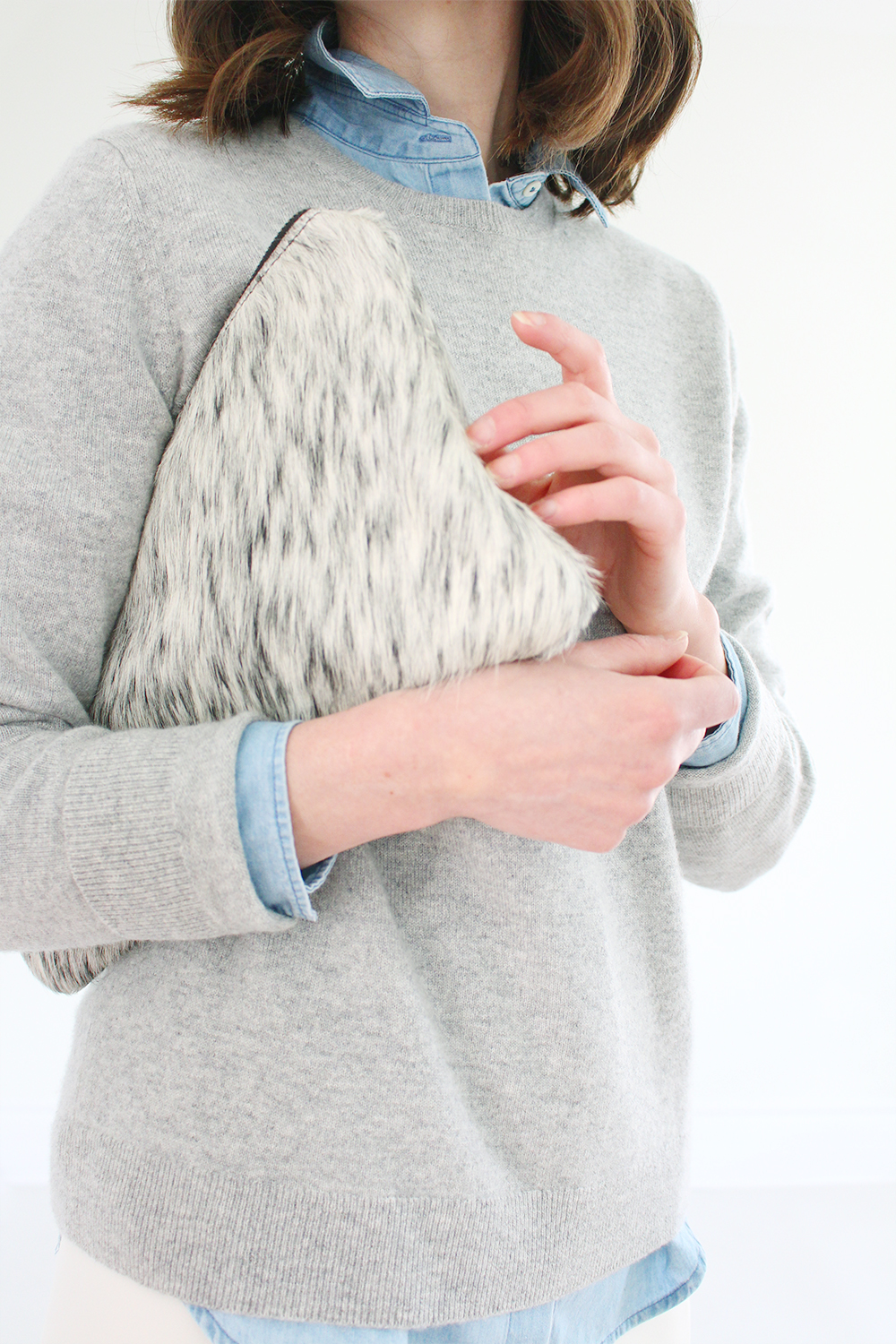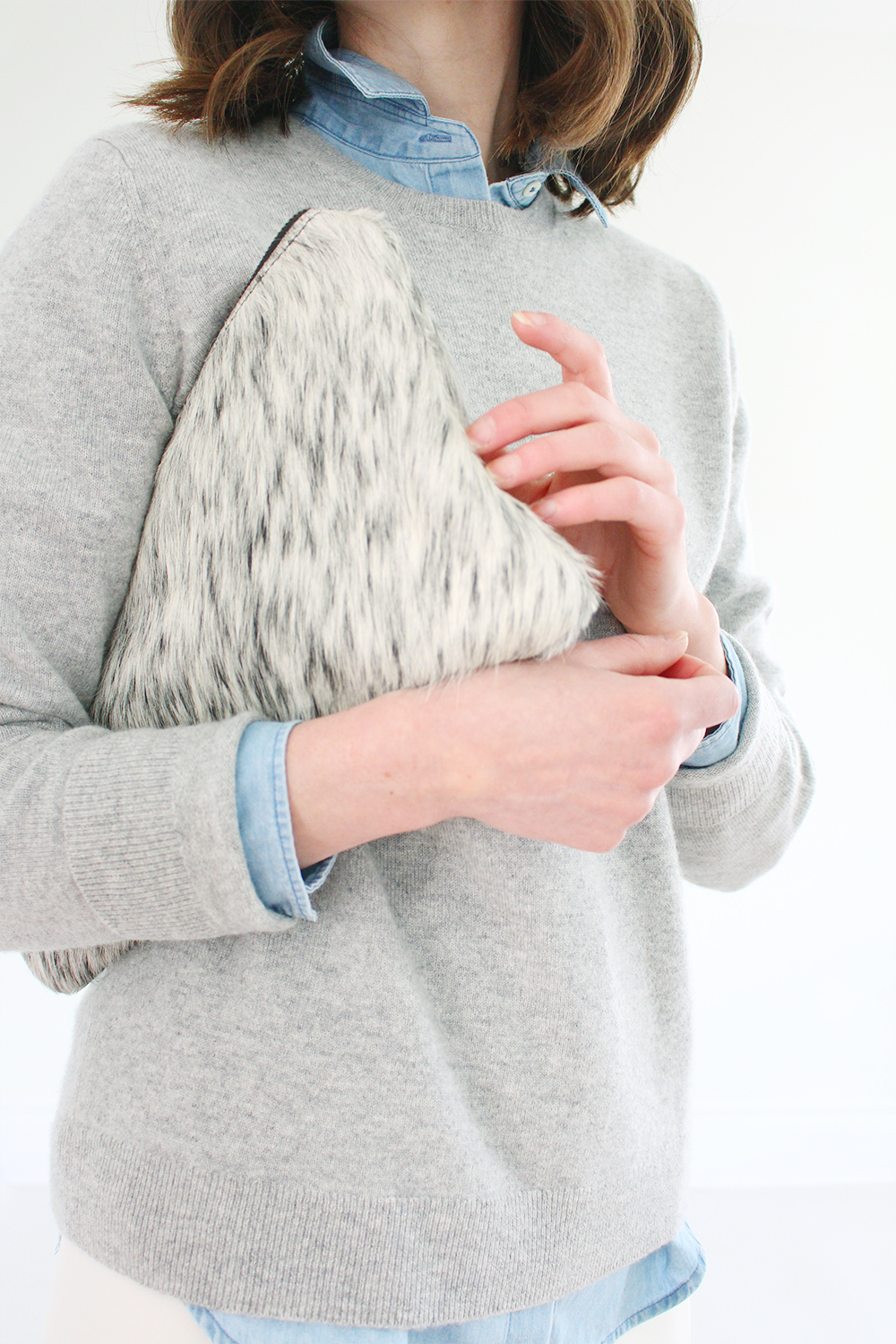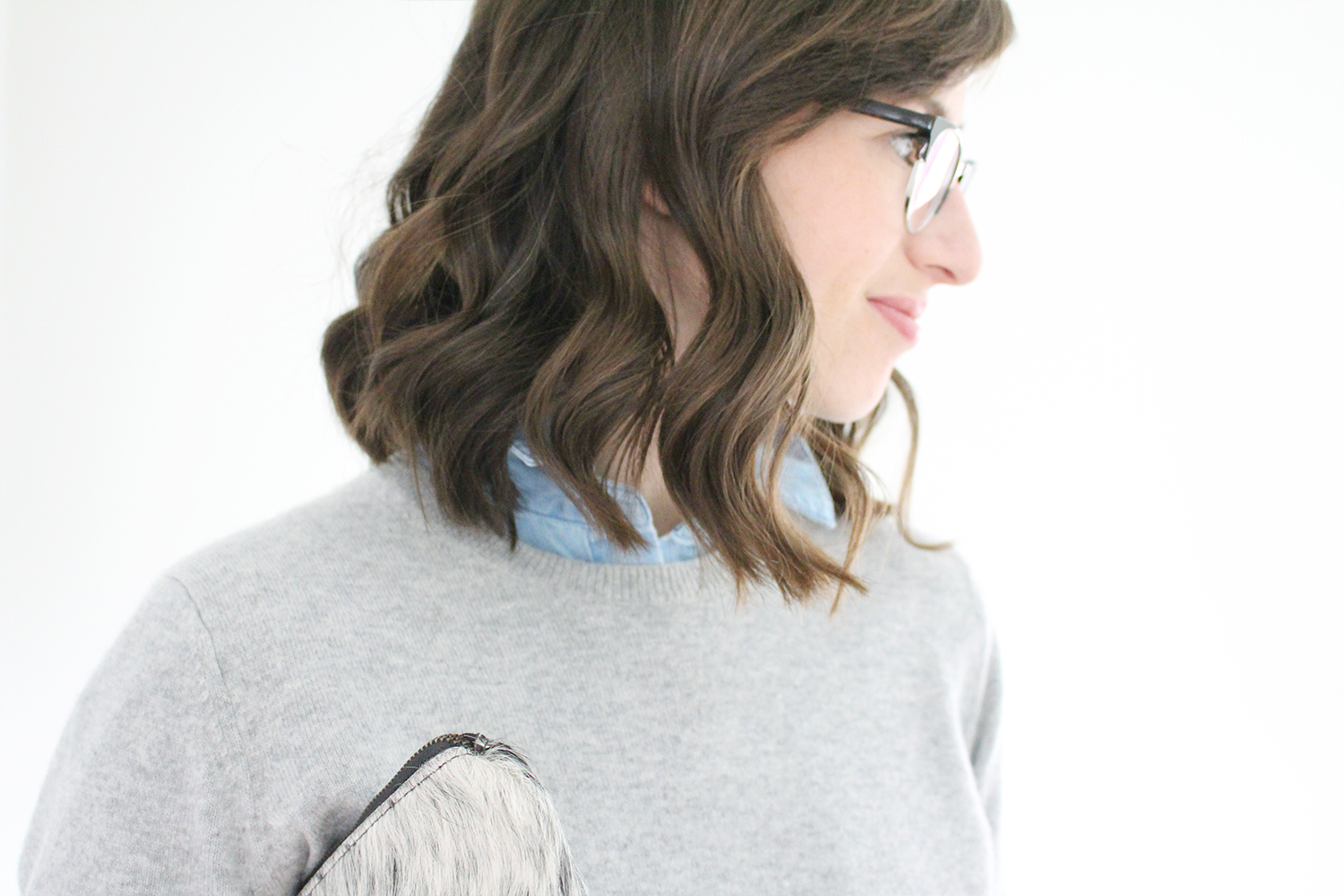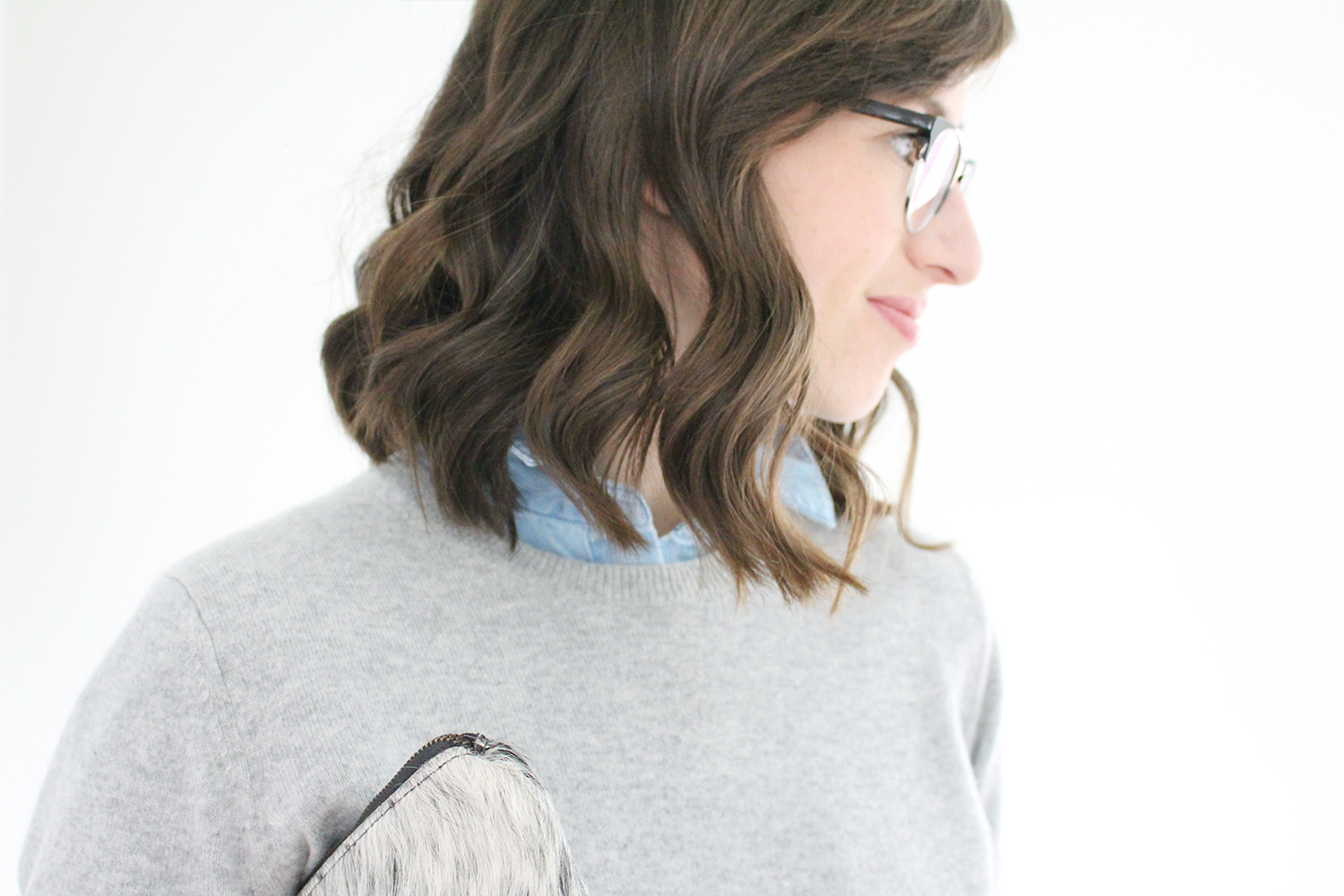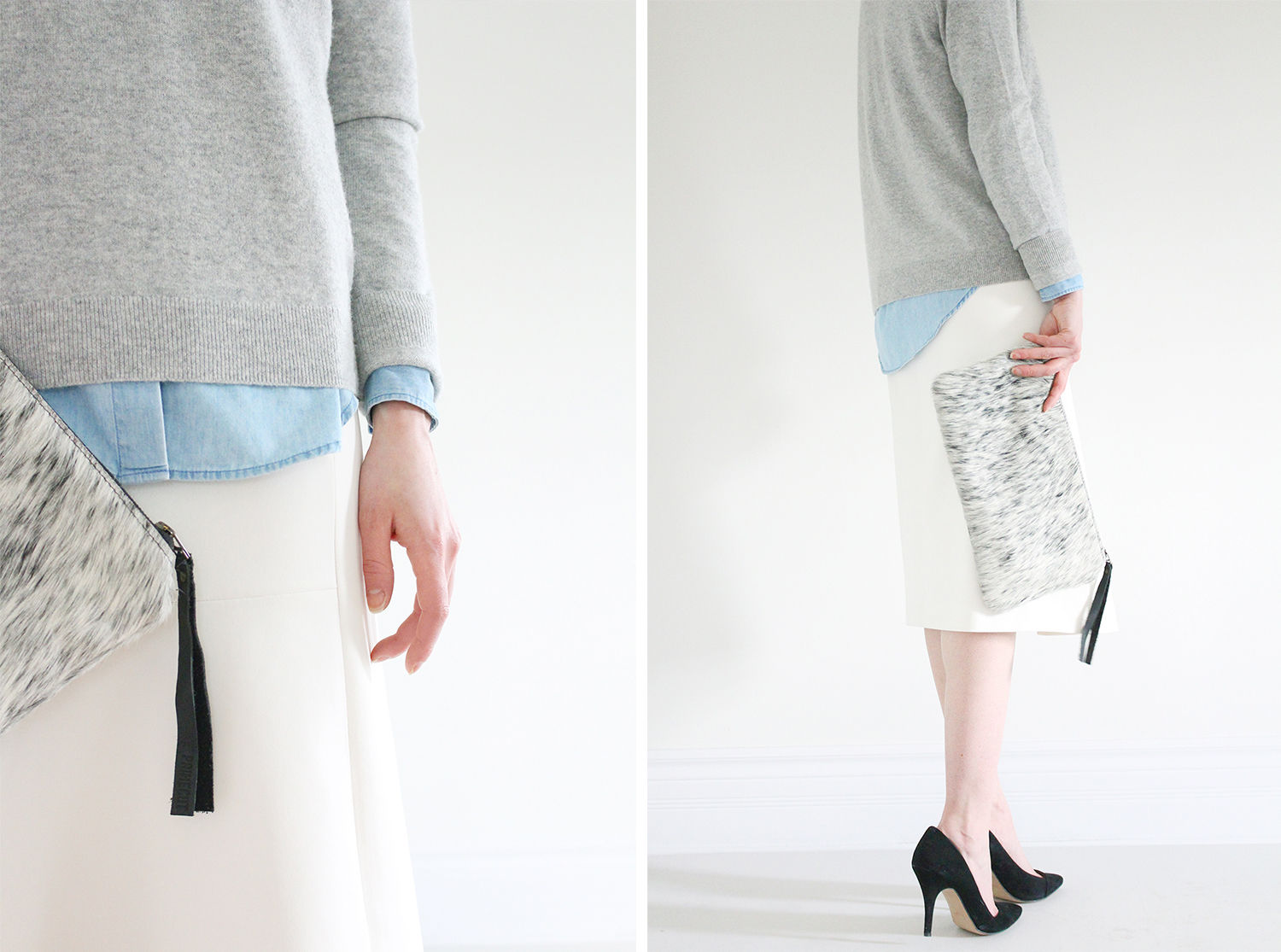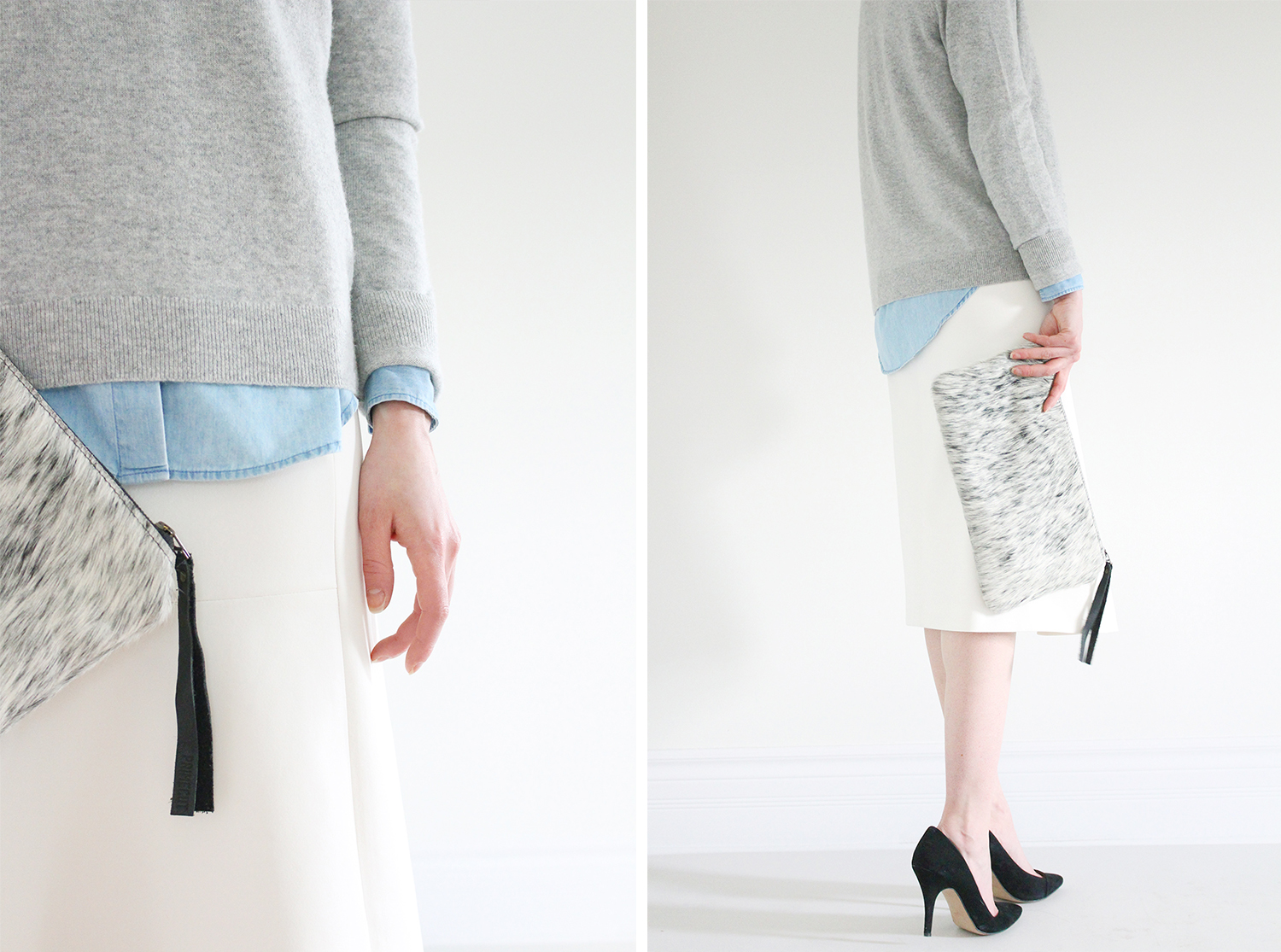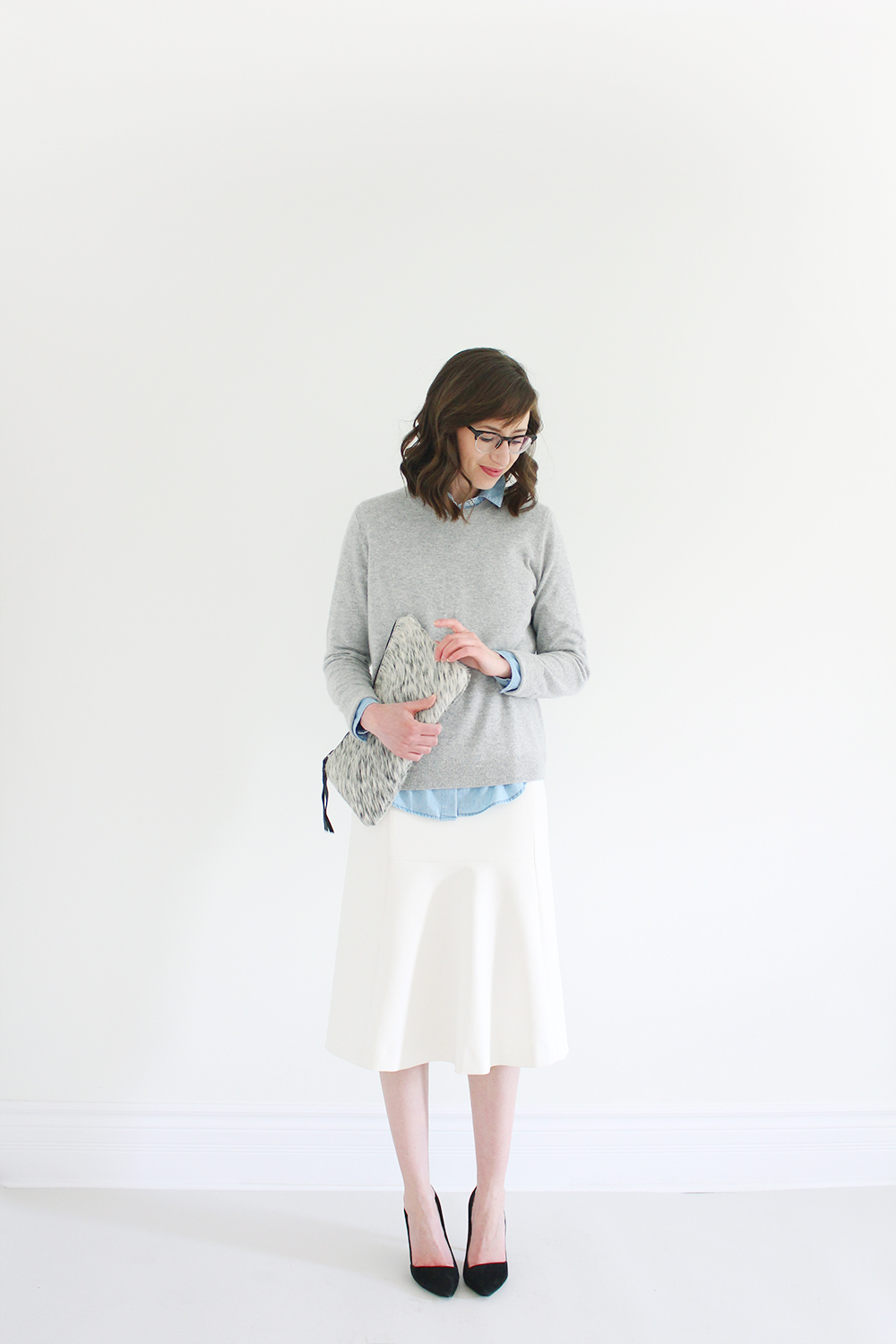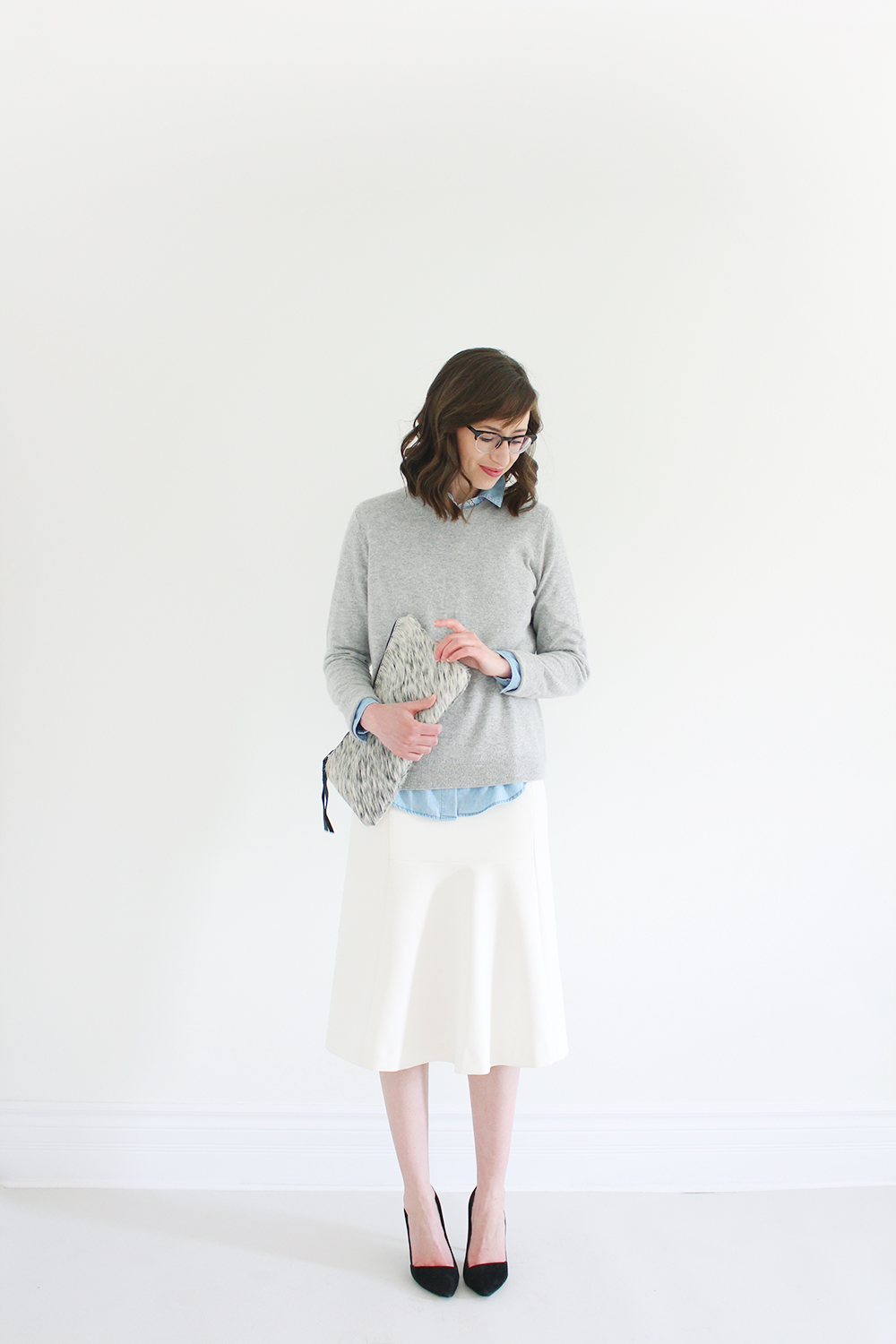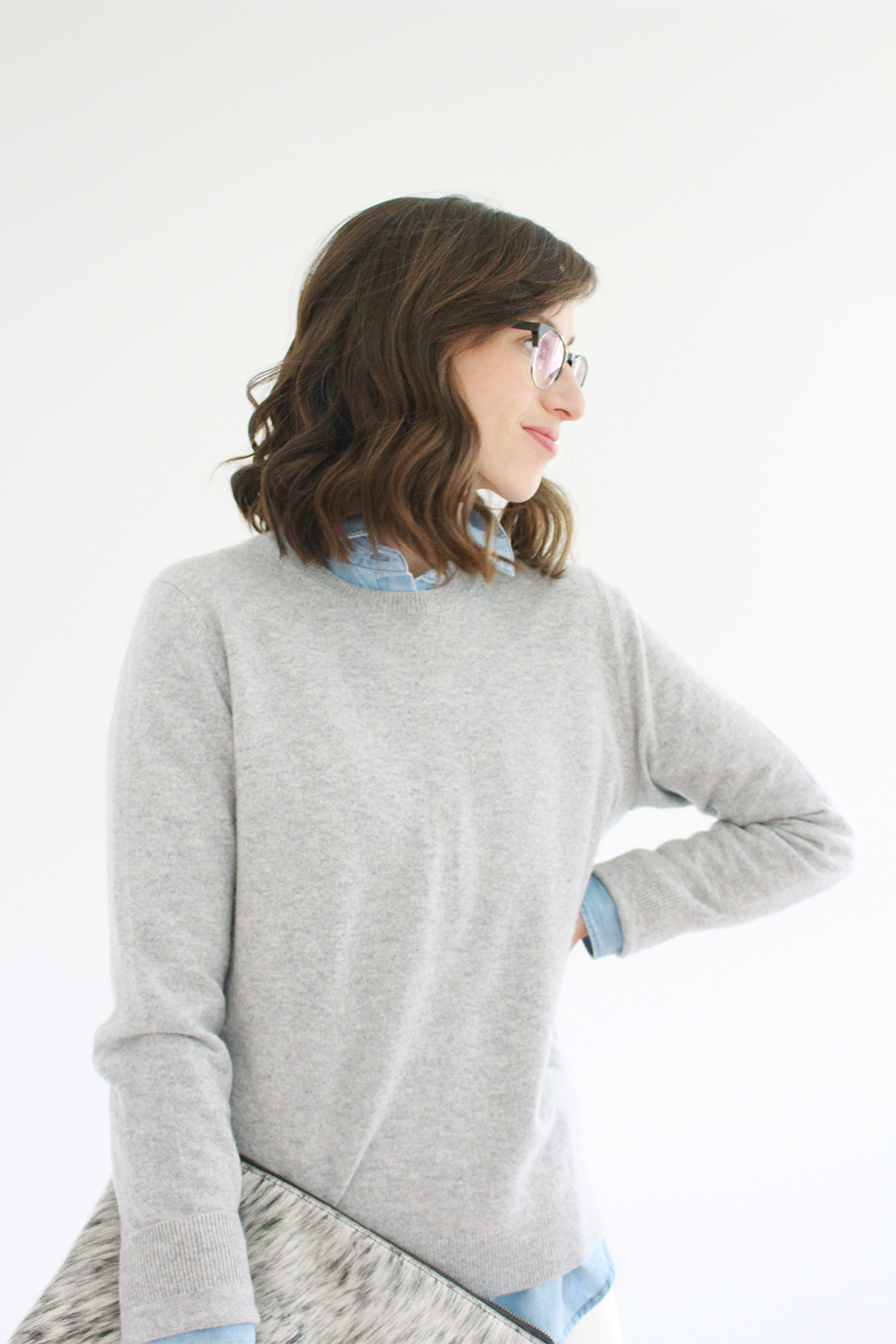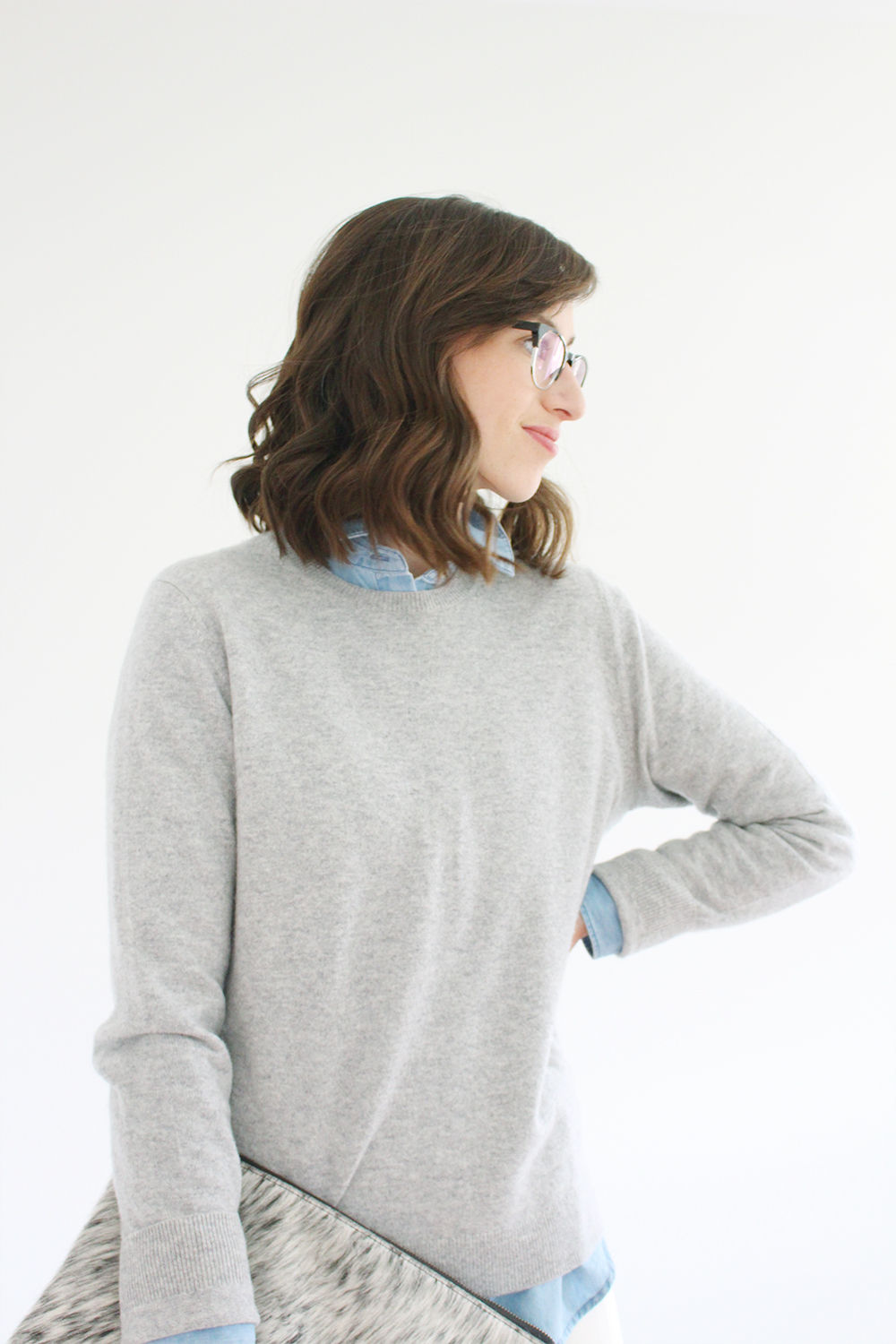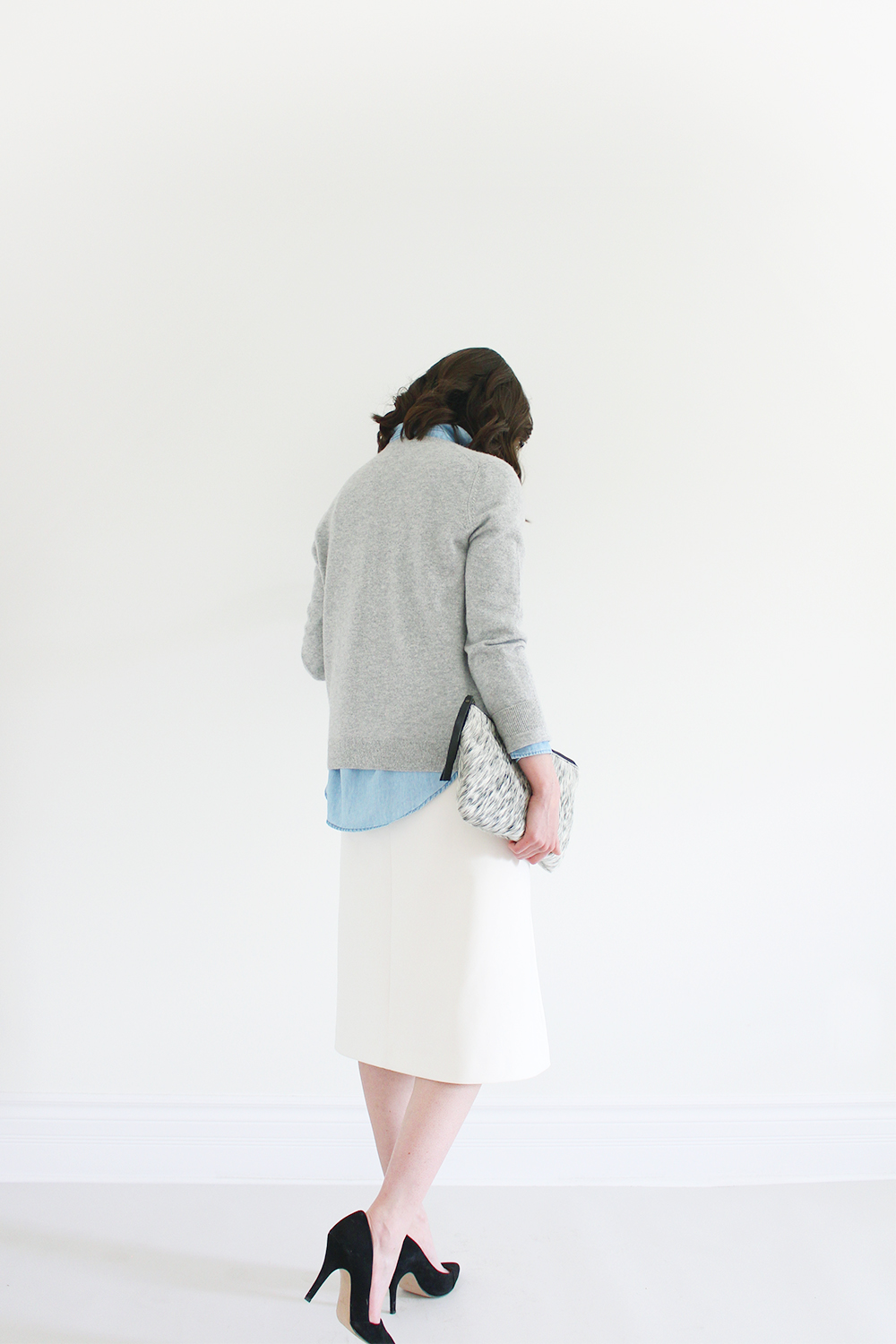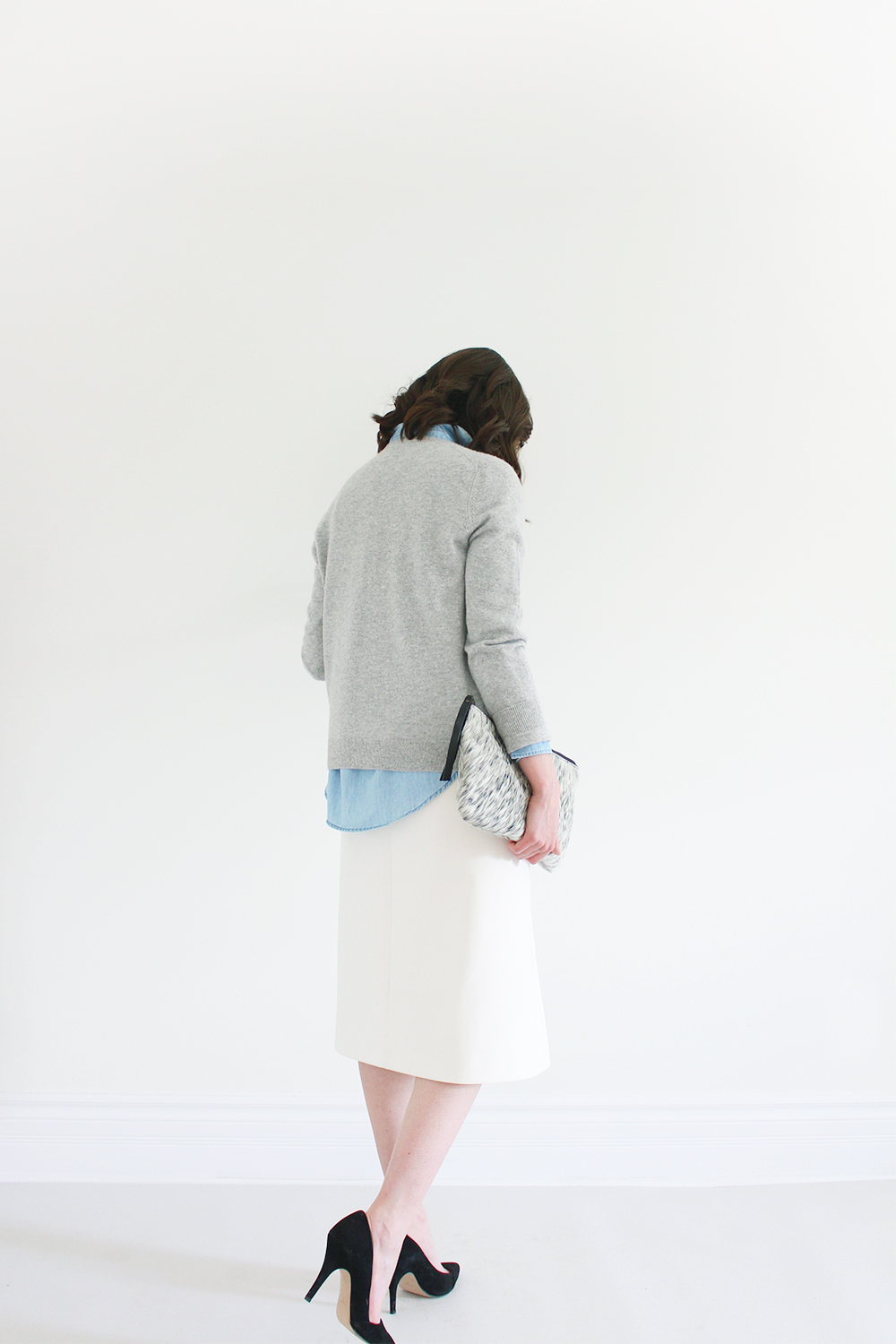 ---

---
Size Reference (I'm 5'7 and 120 lbs)
Chambray (S, short sleeve) || Sweater (M) Similar || Skirt (0) Similar || Heels (TTS 7) || Clutch || Frames