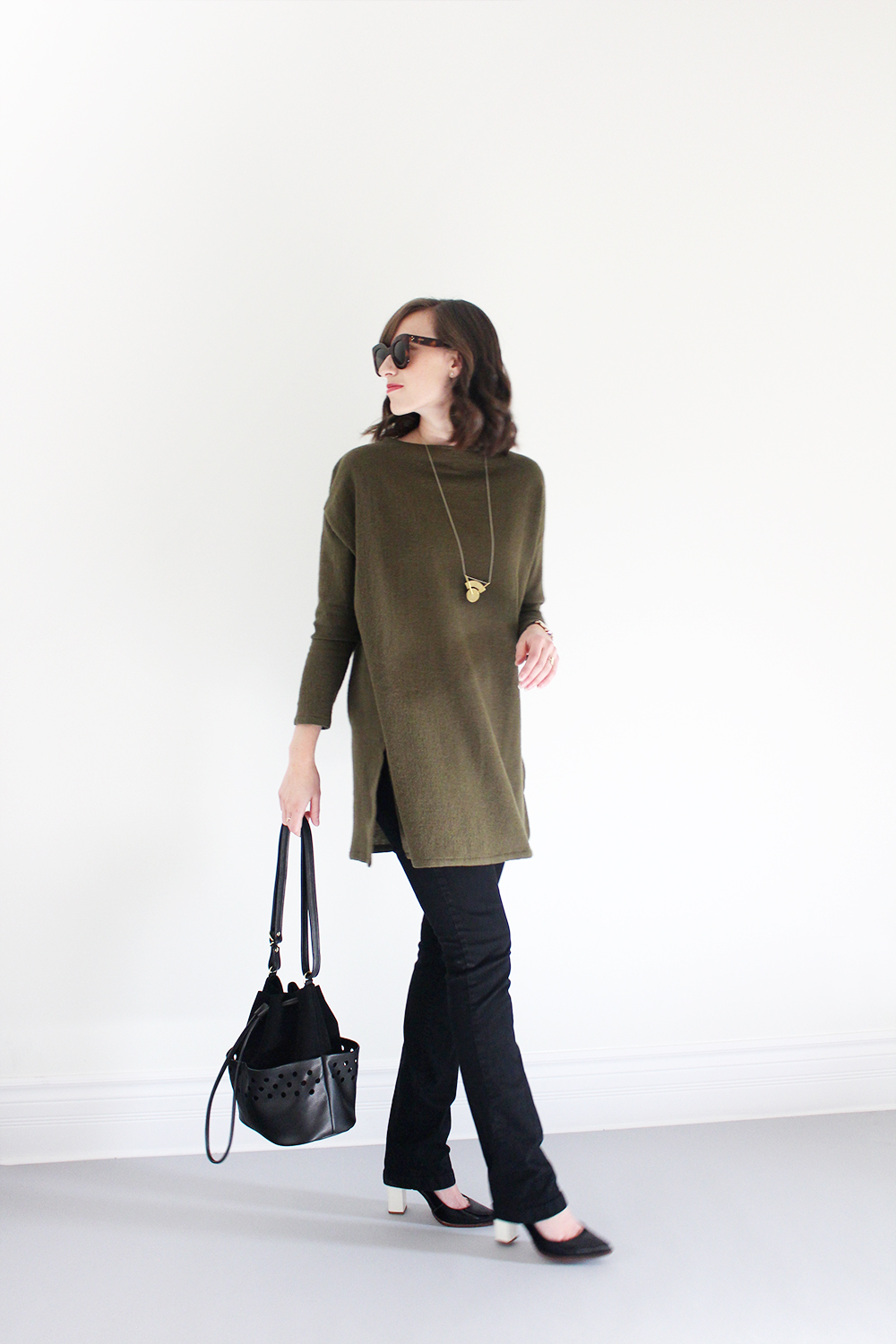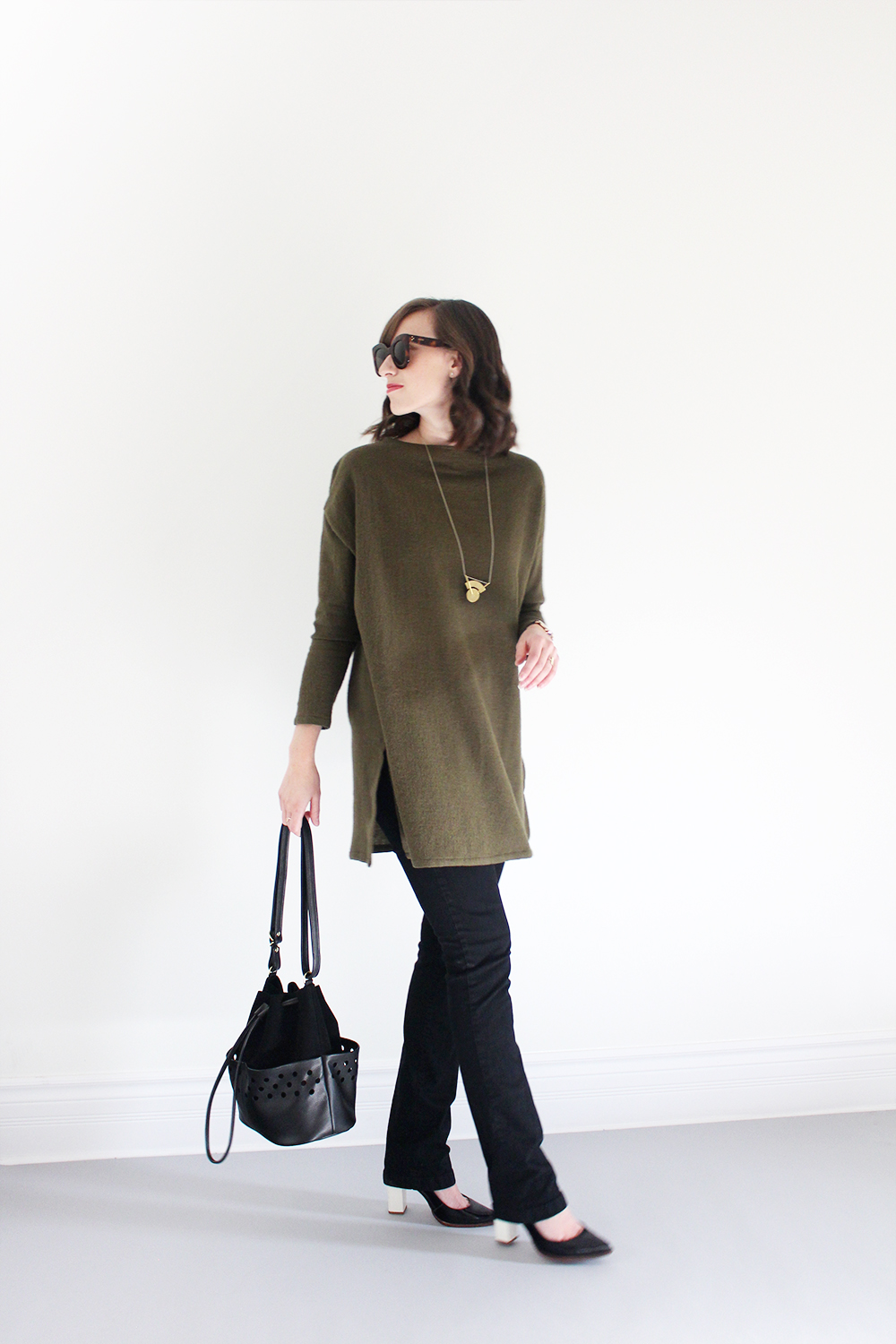 So here we go, Fall Foundation Look #1! I didn't think it was actually possible to feel this comfortable and this chic simultaneously but somehow this outfit managed to prove me wrong. So I'll break down a few elements that I think make all the difference.
1. I've decided that tunics are going to be a part of my uniform for…ever. But this is not just any tunic. It's the Greta Tunic. Every time I receive an order from Elizabeth Suzann I'm reminded why her clothes are my favourite (and worth every last converted penny). The muted forest colour and super soft wool gauze fabric are a match made in heaven. The boat neck is elegant (and not so wide that your bra strap shows) and the side slits give it movement and keep it from being boxy. Basically, it's perfect.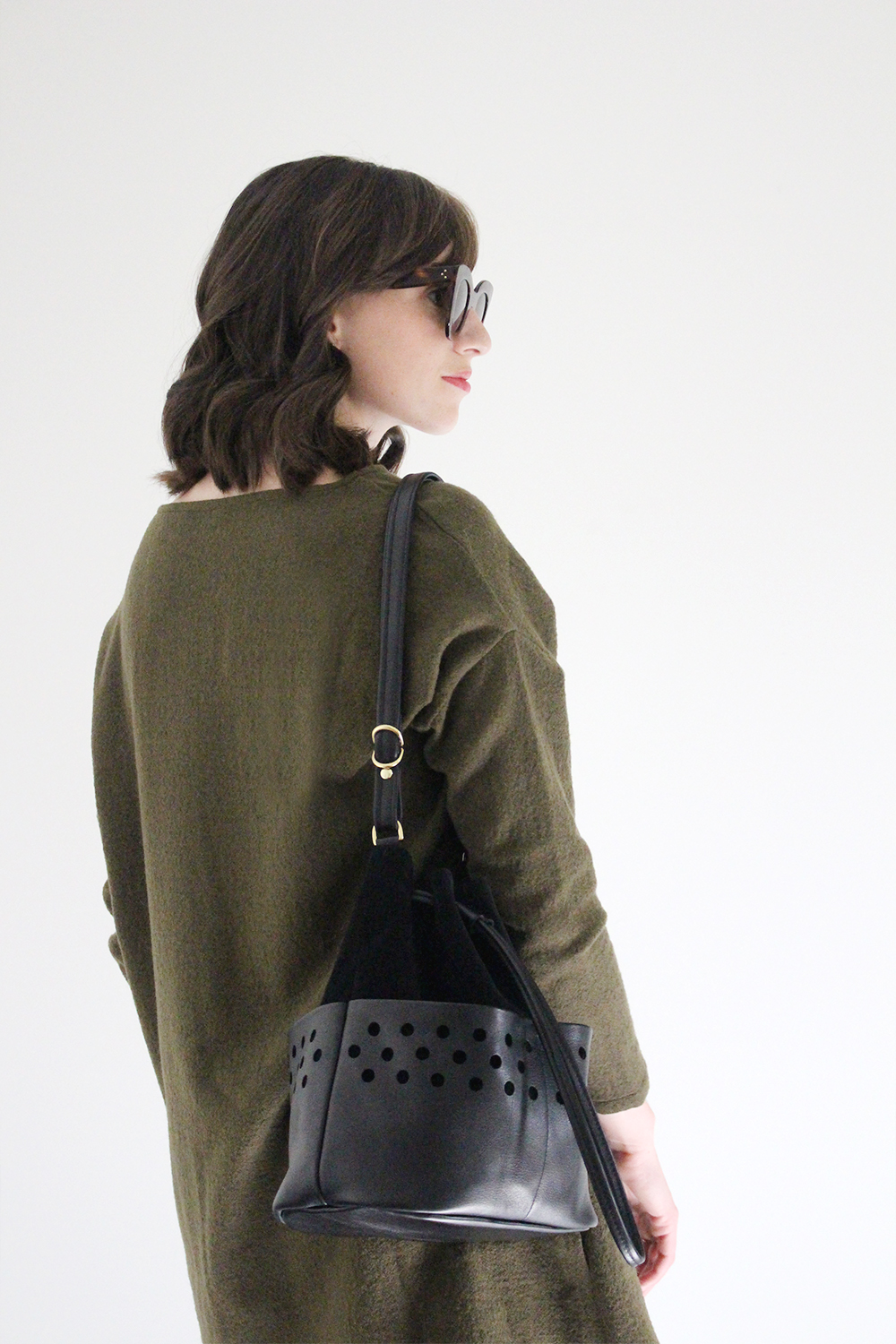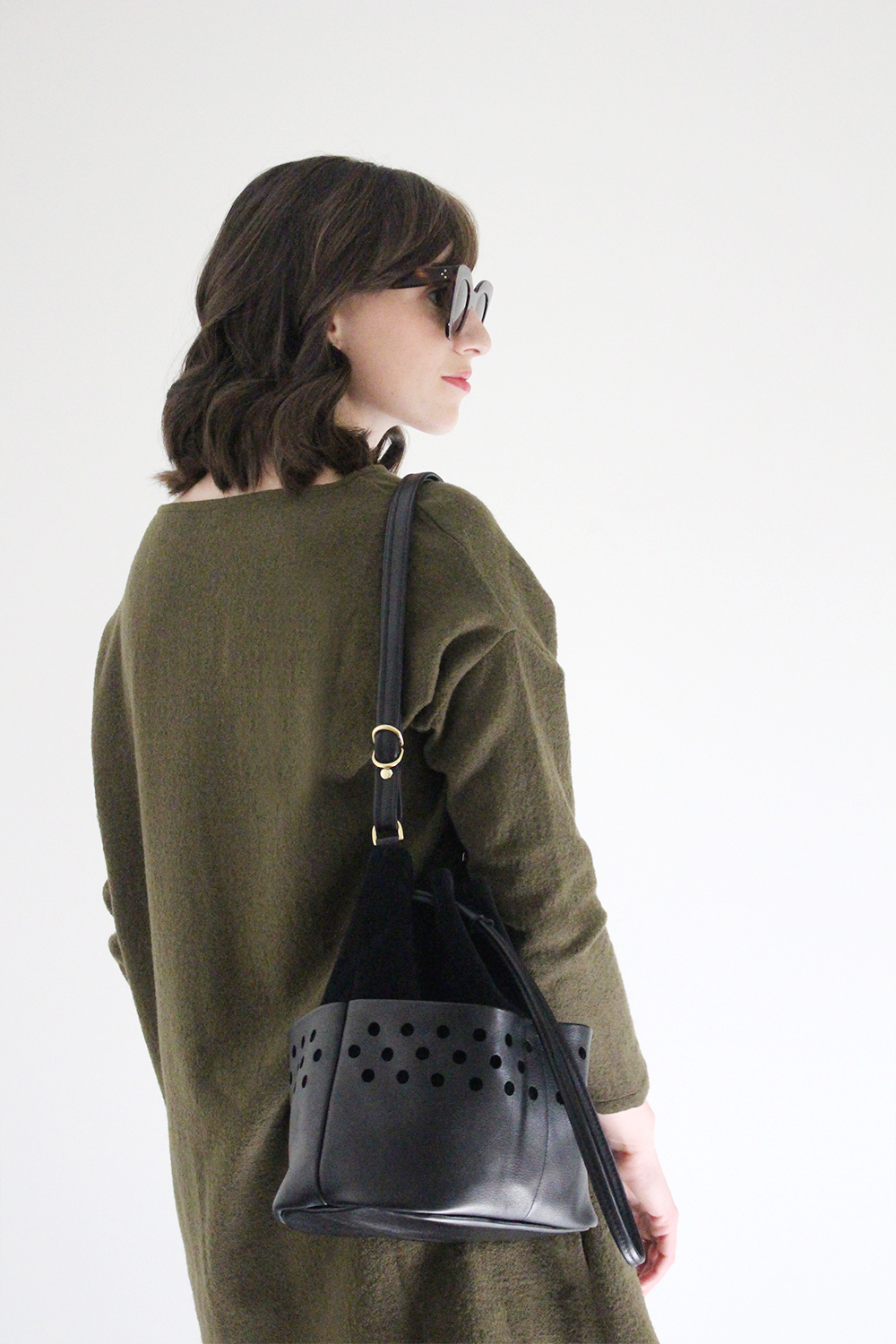 2. I had the pleasure of visiting the Opelle Creative studio recently to catch up with the awesome team and brainstorm some exciting collab ideas. Stay tuned! Having a first hand look at their collection was such a treat and getting to see how the bags come together was fascinating. Each one is sewn by hand, made of the most gorgeous materials and the result is a wearable work of art. I'd been ogling the Bundle bag from Opelle's FW collection and having used it for about a week now I'm beyond smitten. Definitely check out their collection, the Issa Cross body is the perfect size and shape and the Liria bag could not be more chic.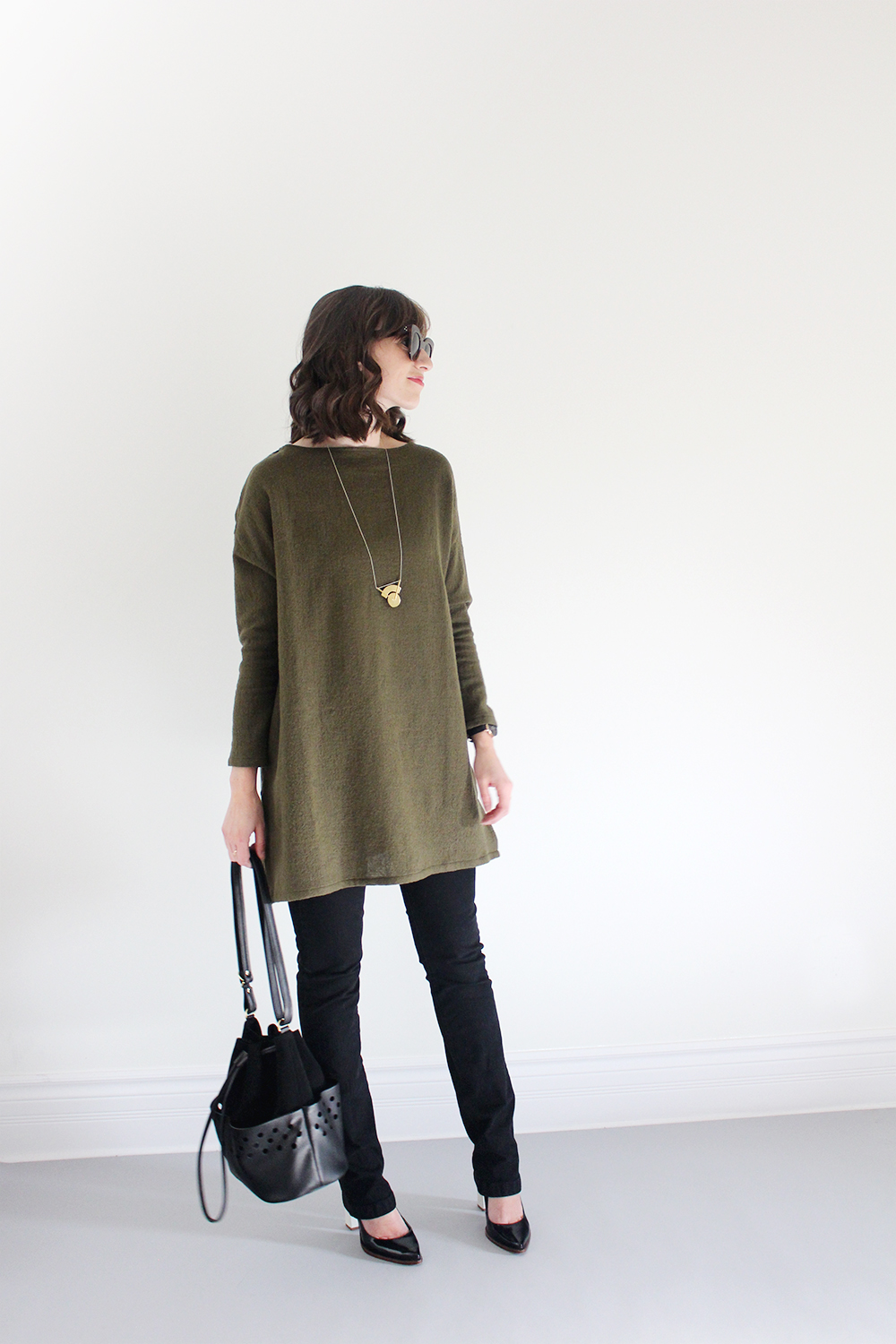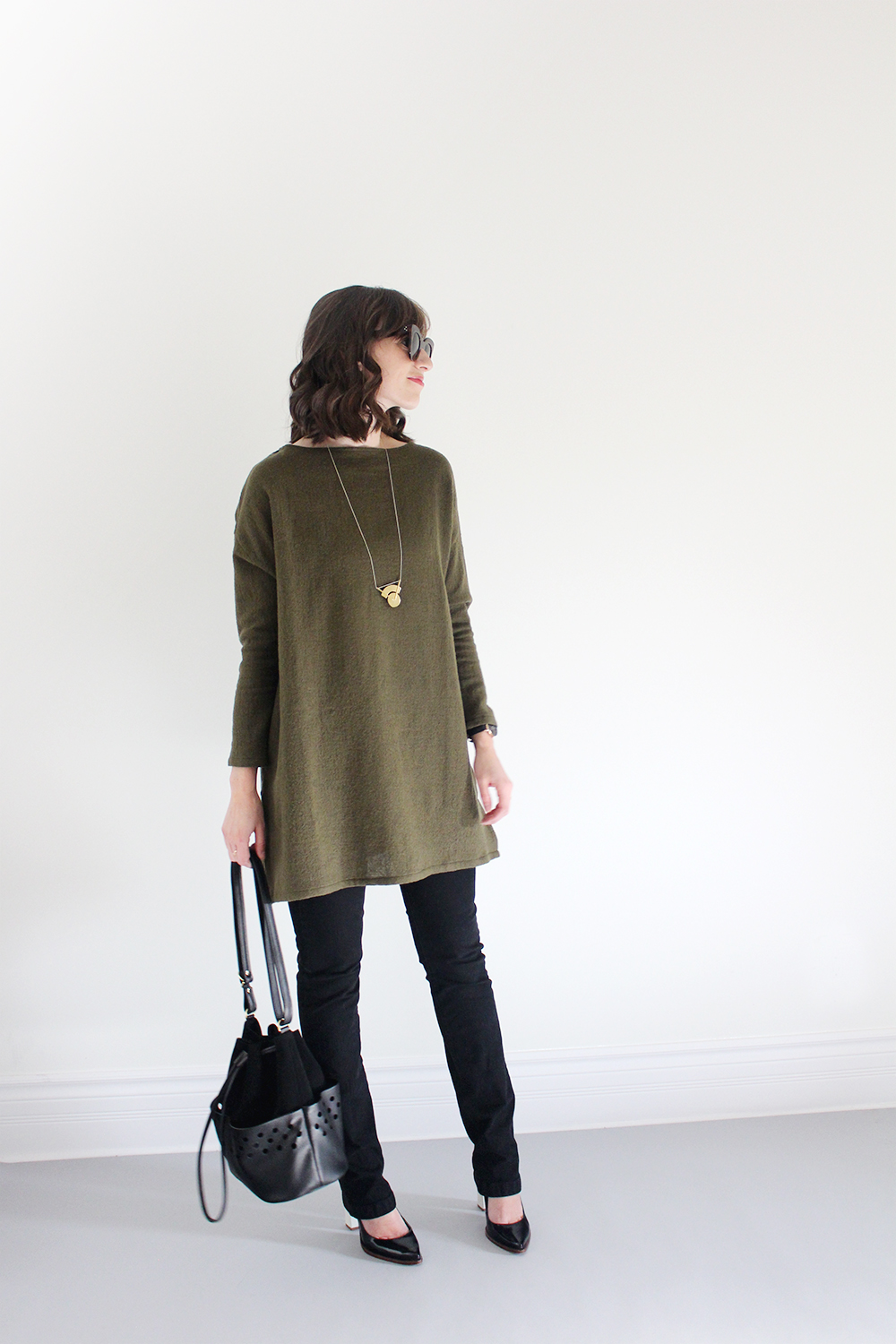 3. The last item of note in this look are these black jeans. Before I even tied a pair on, I'd heard rave reviews about Yoga Jeans (by Second Clothing) from friends. It's pretty hard to ignore things like: 'They're the most comfortable jeans ever!' They do wonders for your butt.' 'They hug and give in all the right places.' 'I'm never buying another brand again.' So after getting in touch with Beth, the owner of Guelph's, Grey Rock Clothing Co., and discovering that she carries an epic array of Yoga Jeans (not to mention tons of other ethical clothing brands) I had to try a pair. I was in the market for some high-rise black skinnies so I tried on the Sky Rise Slims and it was game over. They fit like a dream that never ends! I decided to keep the inseam long because I love how they look over pumps and with ankle boots. This particular style was a special order but they'll be available soon and I just might have an extra pair up my sleeve for one of you too (*insert overly obvious wink*). Oh, and did I mention, they're made in Canada! So yay!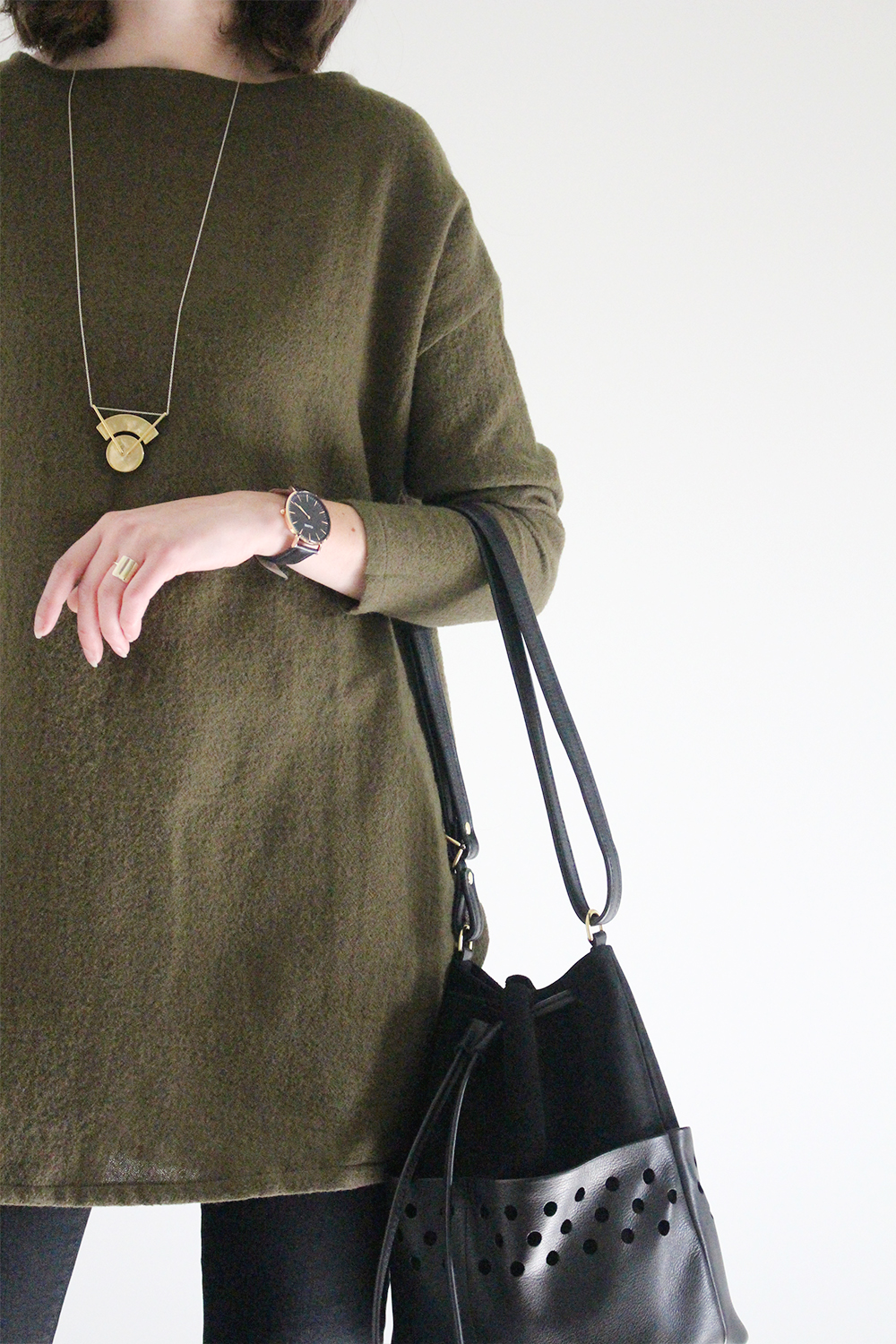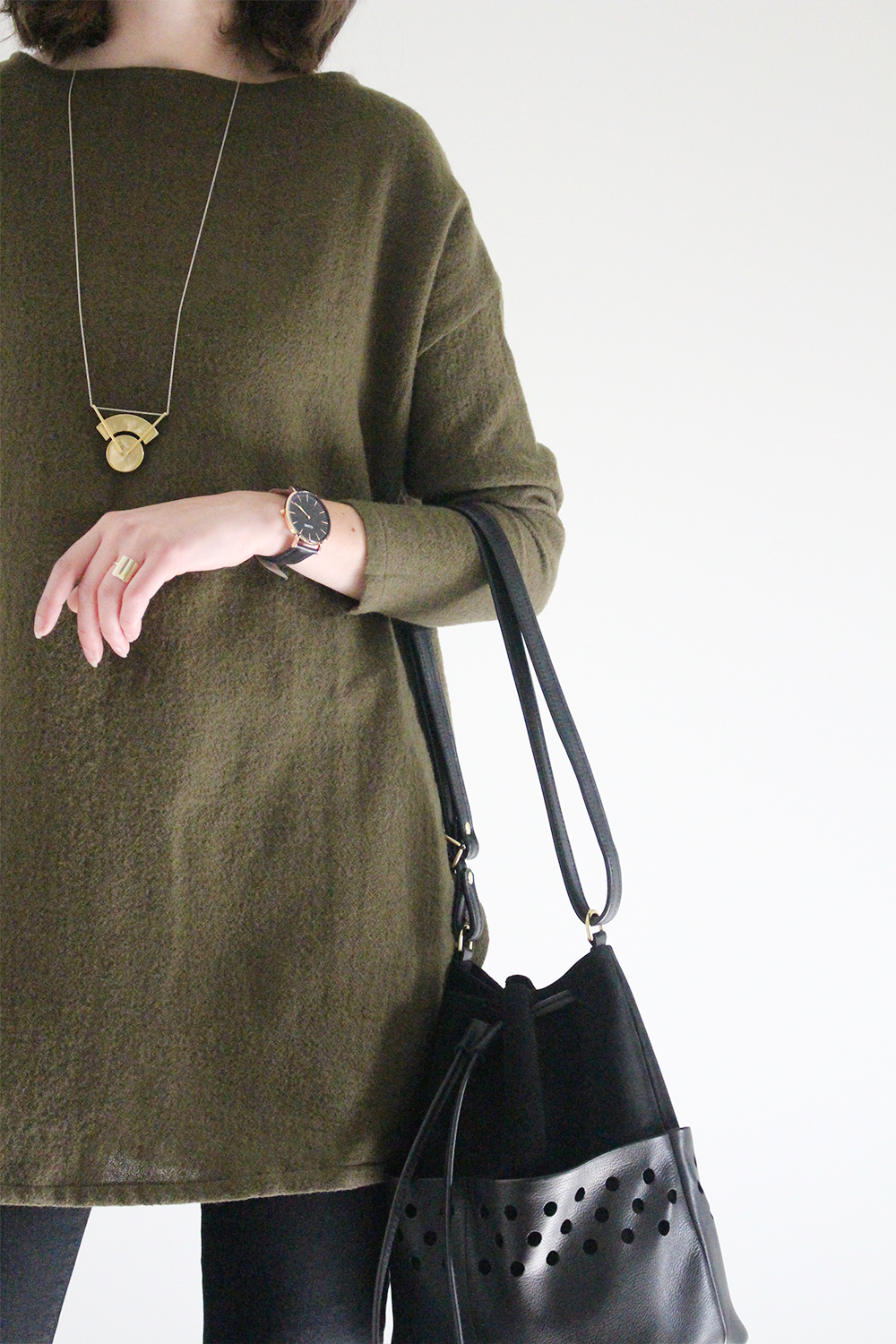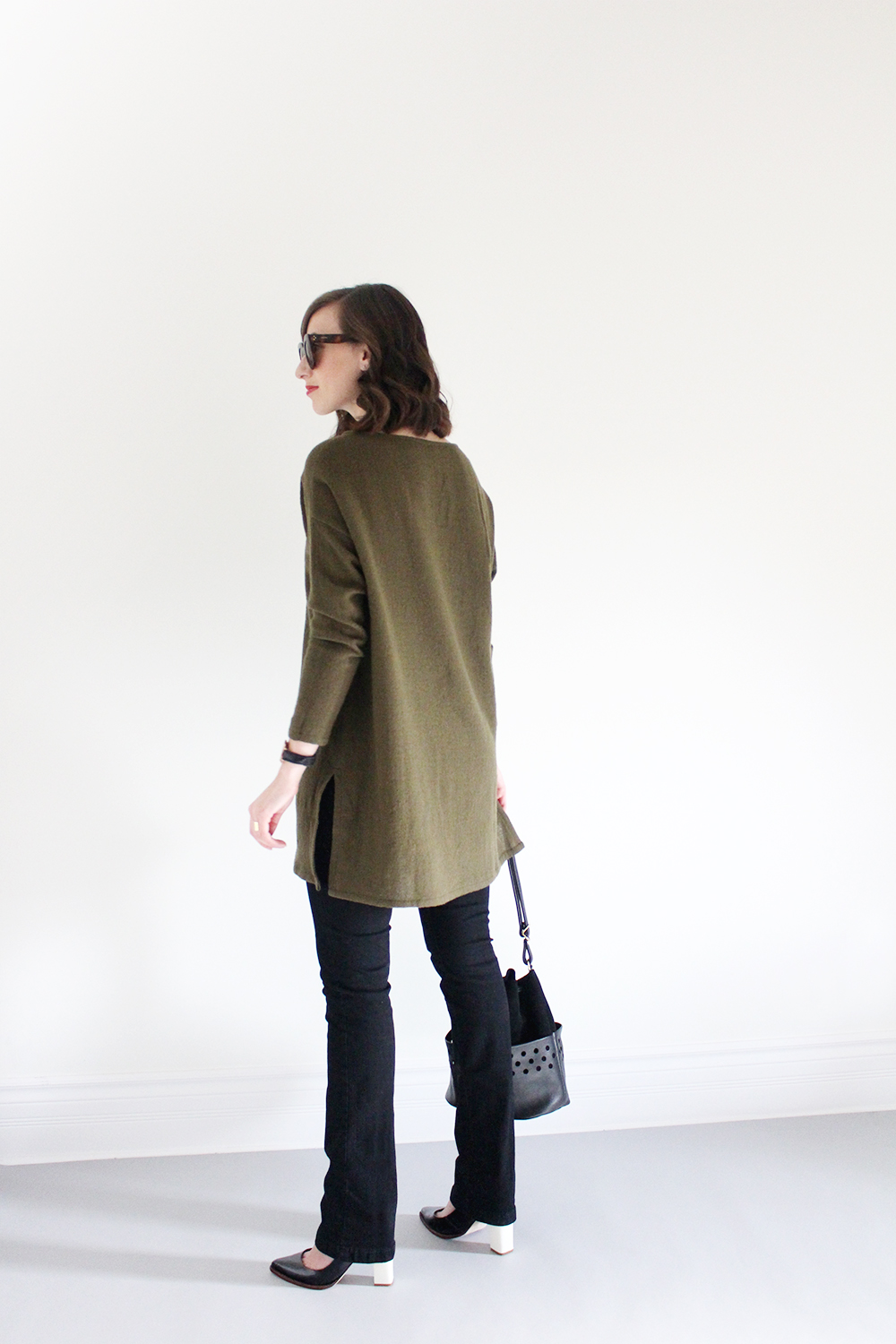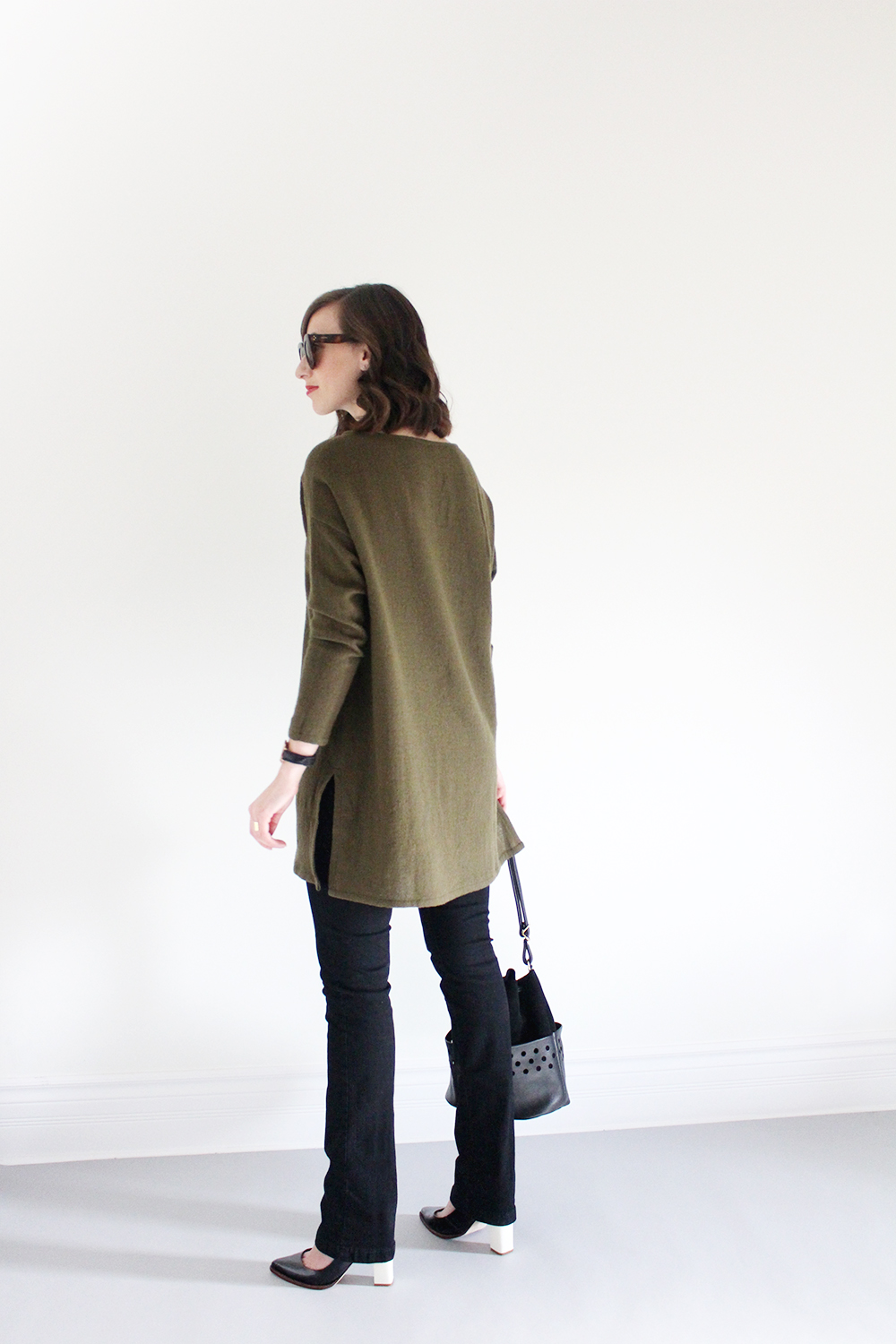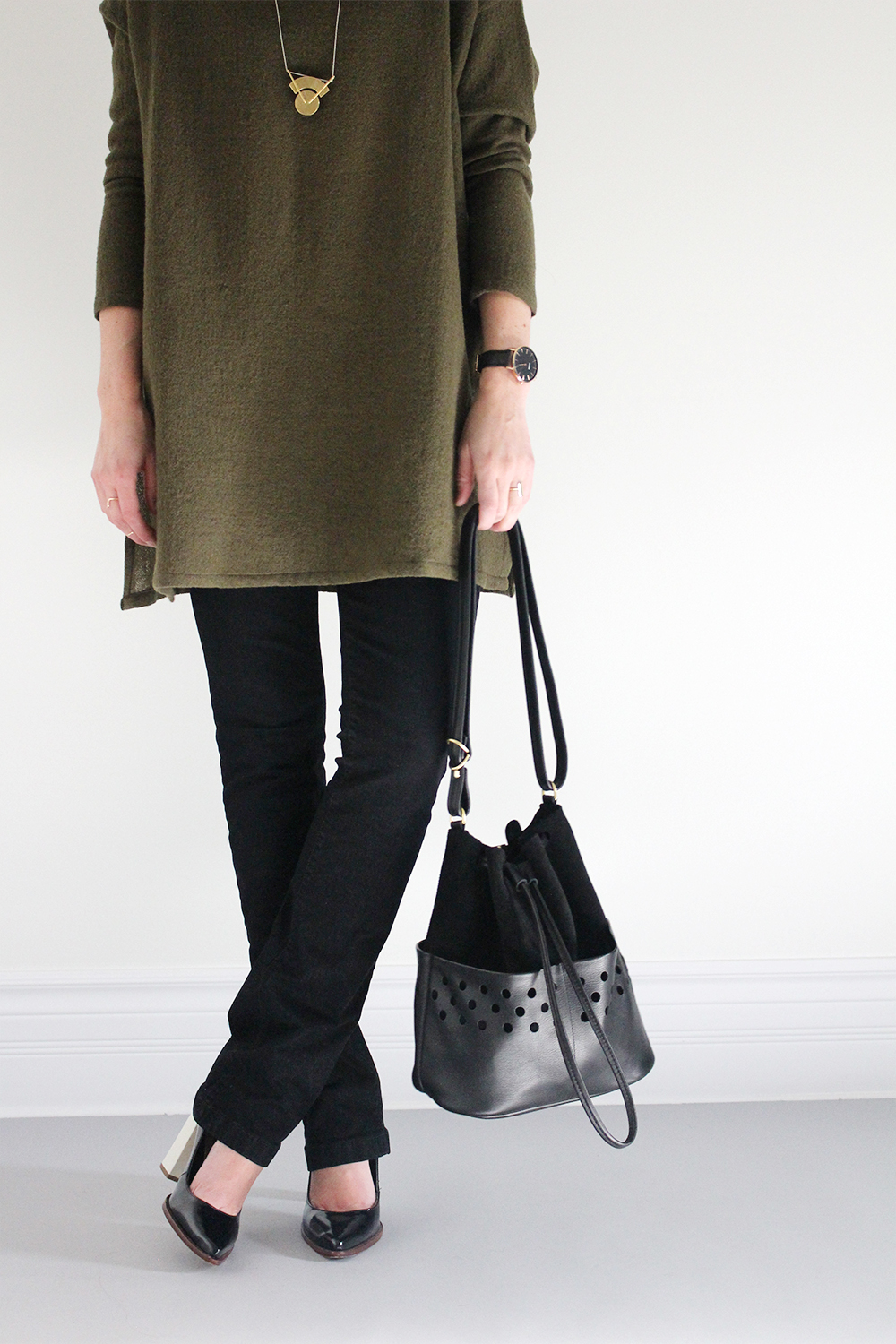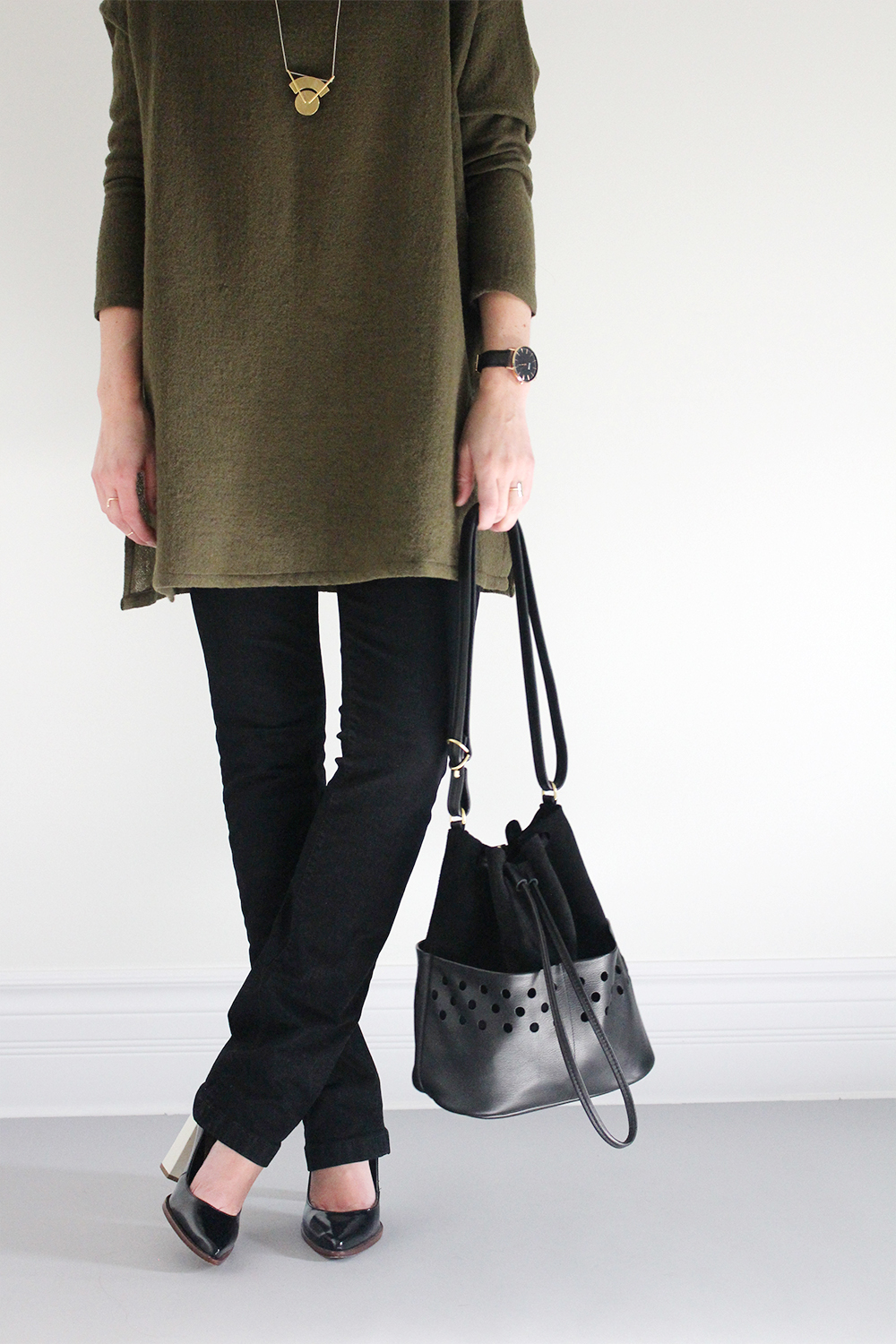 So that's the first look of my Fall Foundation closet. What do you think? Feel like giving this look, or something similar, a try? Here are the core items I used to create it so you can use the same formula if you like.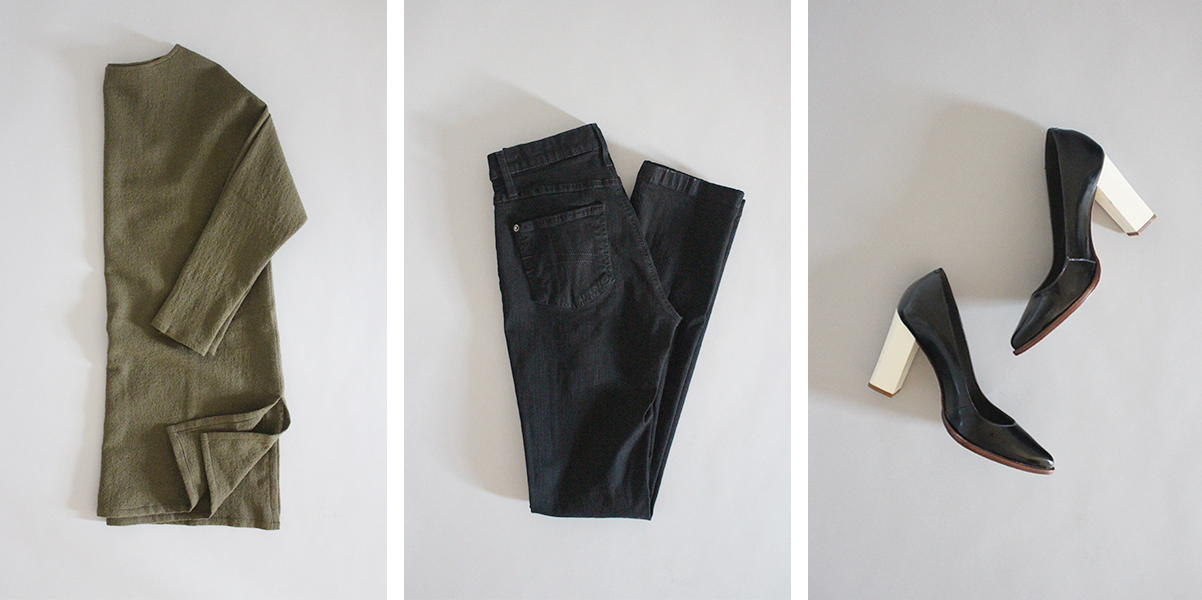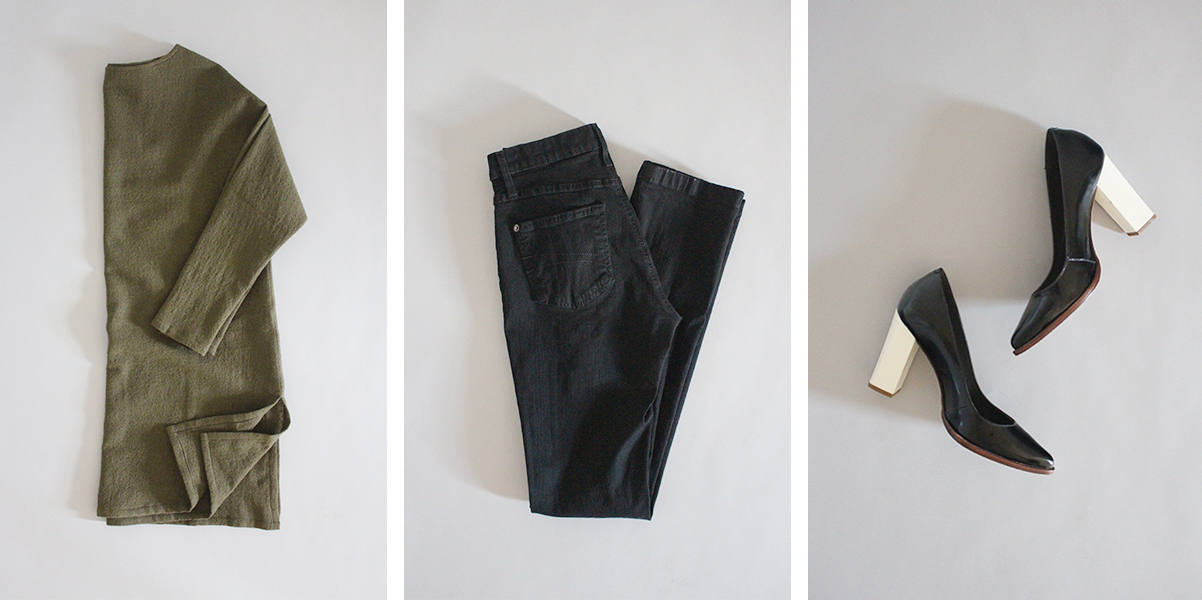 Tunic Elizabeth Suzann | High Rise Yoga Jeans via Grey Rock (available soon) | Pumps old Loeffler Randall | Sunglasses Céline c/o SmartBuyGlasses | Bag c/o Opelle | Ring c/o Young Frankk | Necklace Stvdio Brooklyn via Bibelot + Token | Watch c/o Cluse
---
Similar Tunics all 25% Off with code 'INTHEFAM25'

---

---
*This post was not sponsored, all opinions are my own.