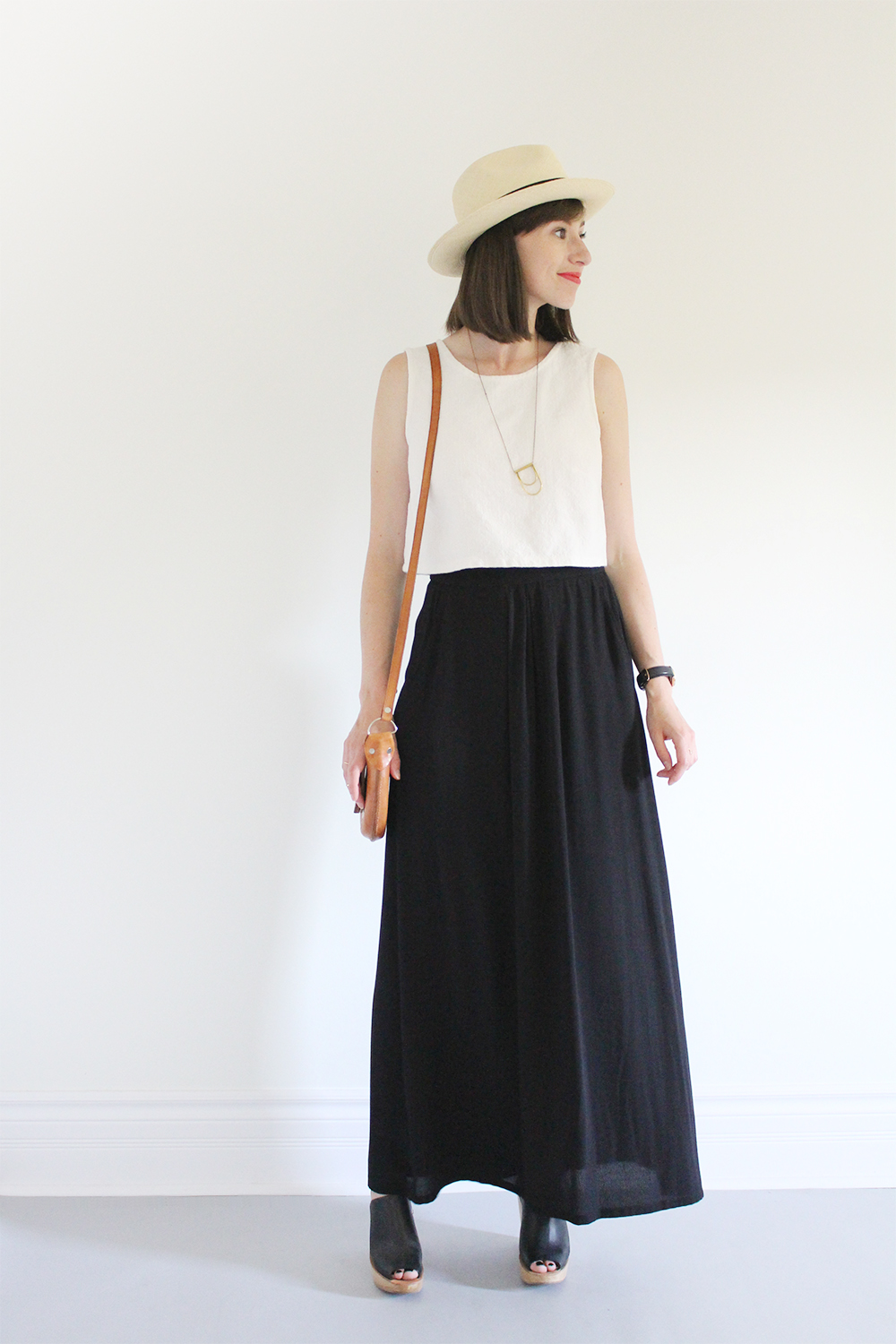 I used to be a bonafide shopaholic. Oh yep. This might be news or not depending on how long you've followed Style Bee but it's true.
I was in deep. Like clockwork, I'd go online every morning and scope out the latest arrivals on various fast fashion mega stores and put way too many 'cute' but pointless items in my cart. Then sure enough by the end of the week (if I made it that long) I would have pulled the trigger on at least a few of them. A lot of time they weren't even cheap and they were almost always an impulse buy that served no purpose and usually ended up staying creased and unworn in the back of my closet.
I couldn't seem to save any money, I was always anxious about what I might be 'missing' and I never felt good about what I had to wear. At one point I was stowing boxes under the bed because our recycling bin was too full. AH! I'm telling you, it was ugly. But fret not, there's a positive side to this sad tale.
Through my Closet Mission, a lot of self assessment and a ton of discipline I've successfully curbed my habit. But it hasn't been easy and I still have to keep a close eye on myself when I do decide to shop. I find that acknowledging the triggers is useful and reminding myself about the things I'm saving up for like our renovations, a trip or a special project can really help to reset my thinking.
This black skirt is one of only a handful of items that has endured every closet purge I've conducted over the last several years. It has stayed for a few practical reasons like it's perfect length, forgiving high waist and flowing fabric but it also serves as a reminder of my not so chic past habits. I think a part of me loves this skirt so much because it illustrates a personal statistic. Out of the 100's of things I've bought on a whim over the last 5+ years, this is one of only a few that was actually a good idea. It's a pretty clear indicator that I can do well with buying much less if I just make much better choices.
So tell me, do you have any items that have stood the test of time and bad habits?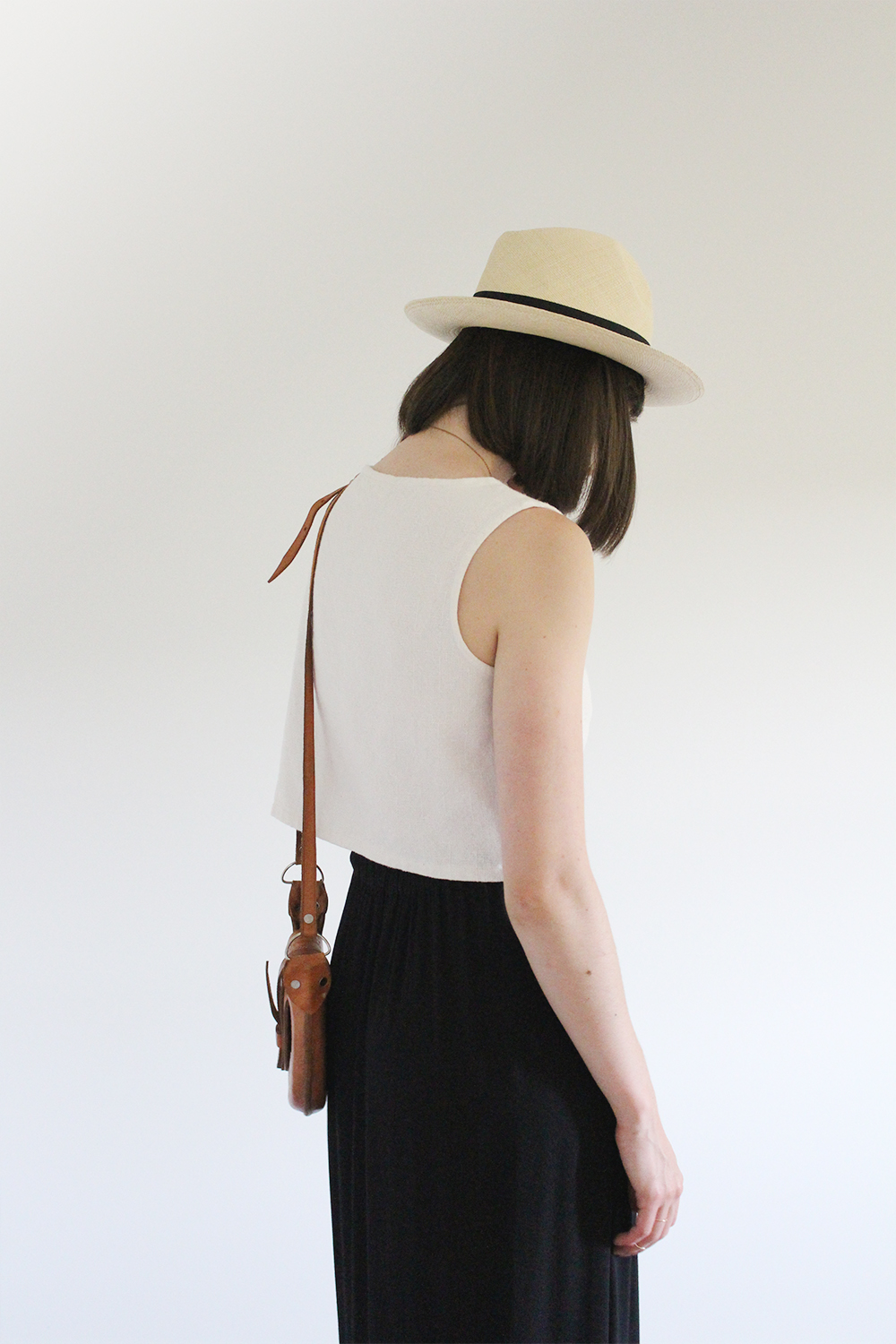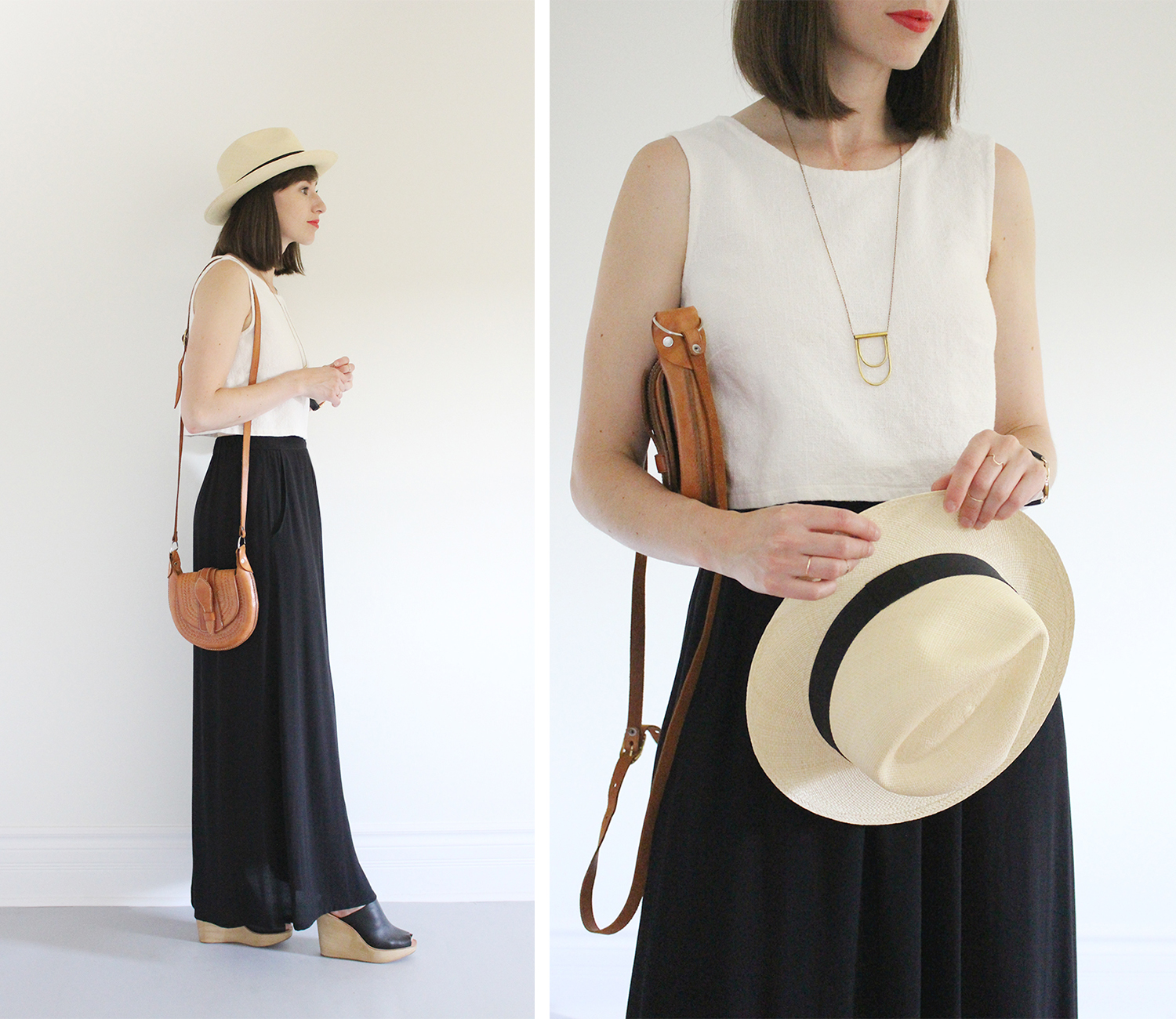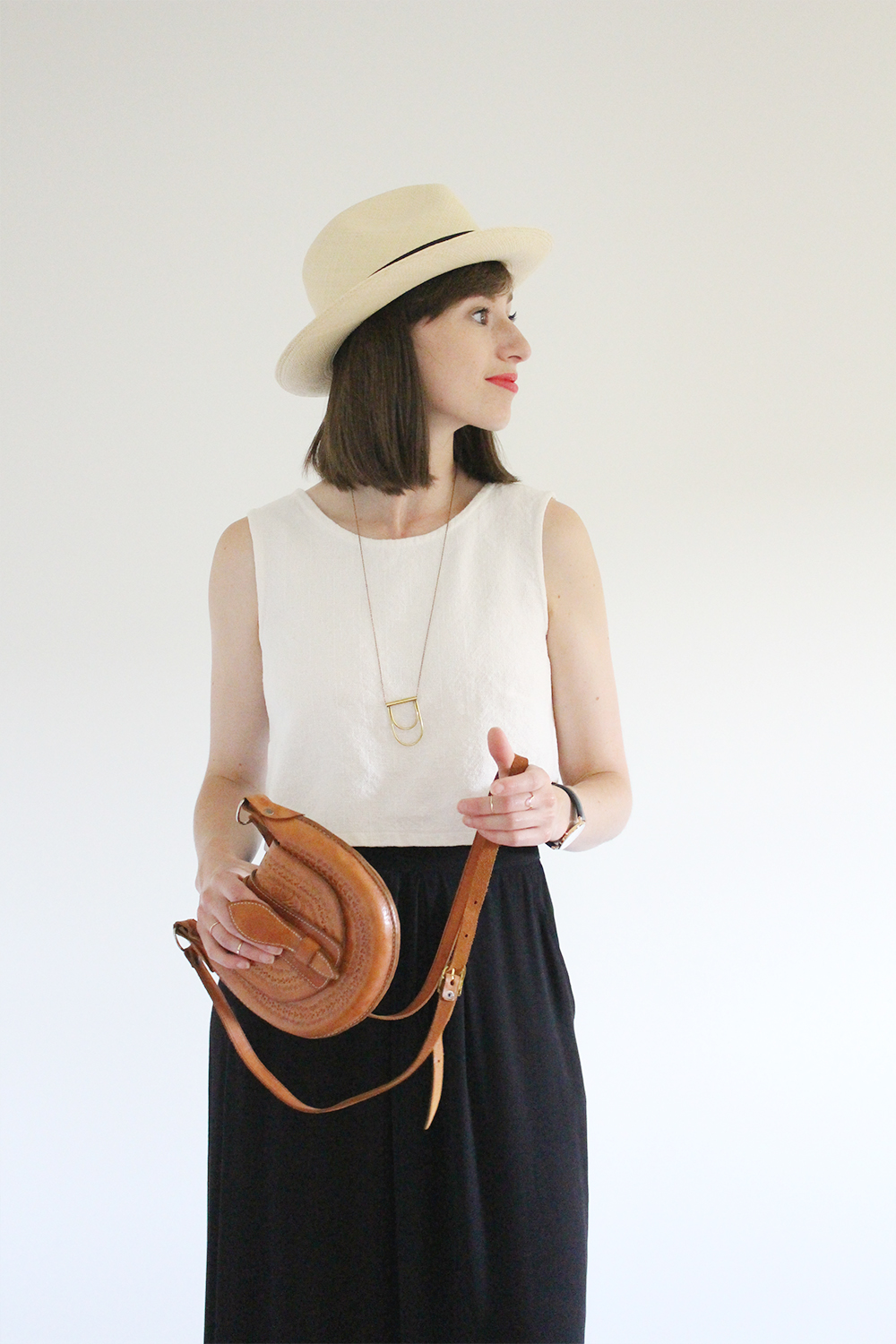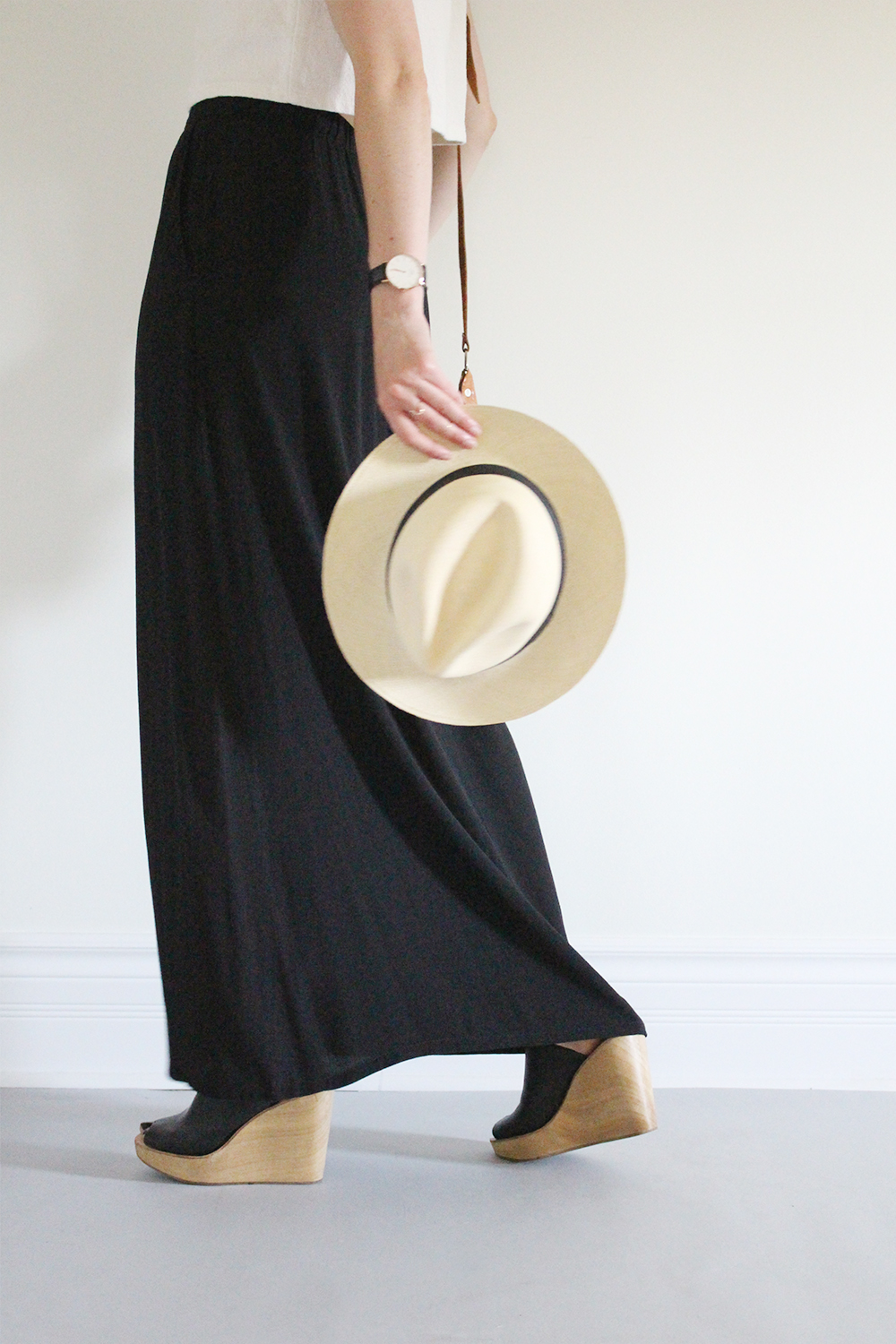 ---

---