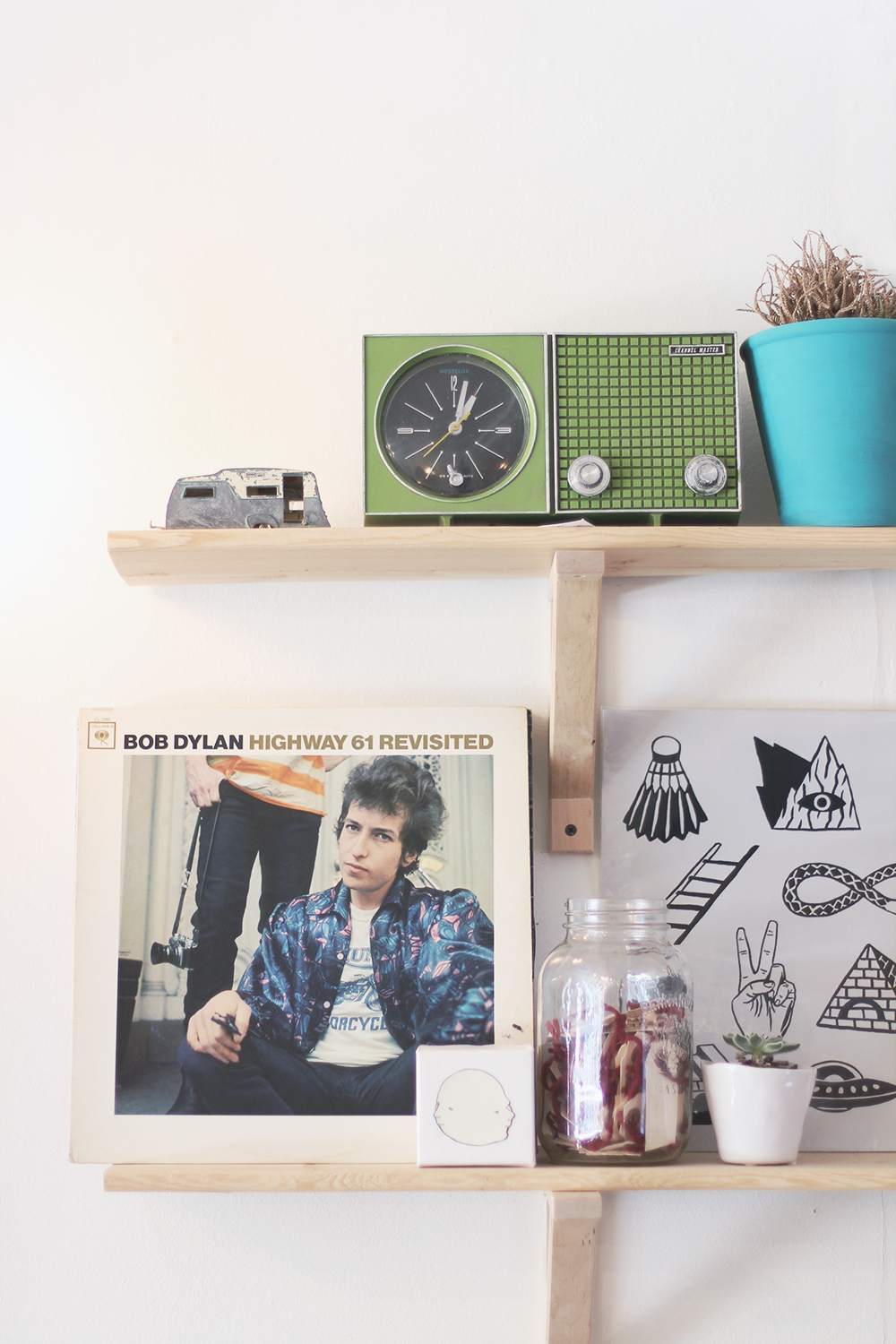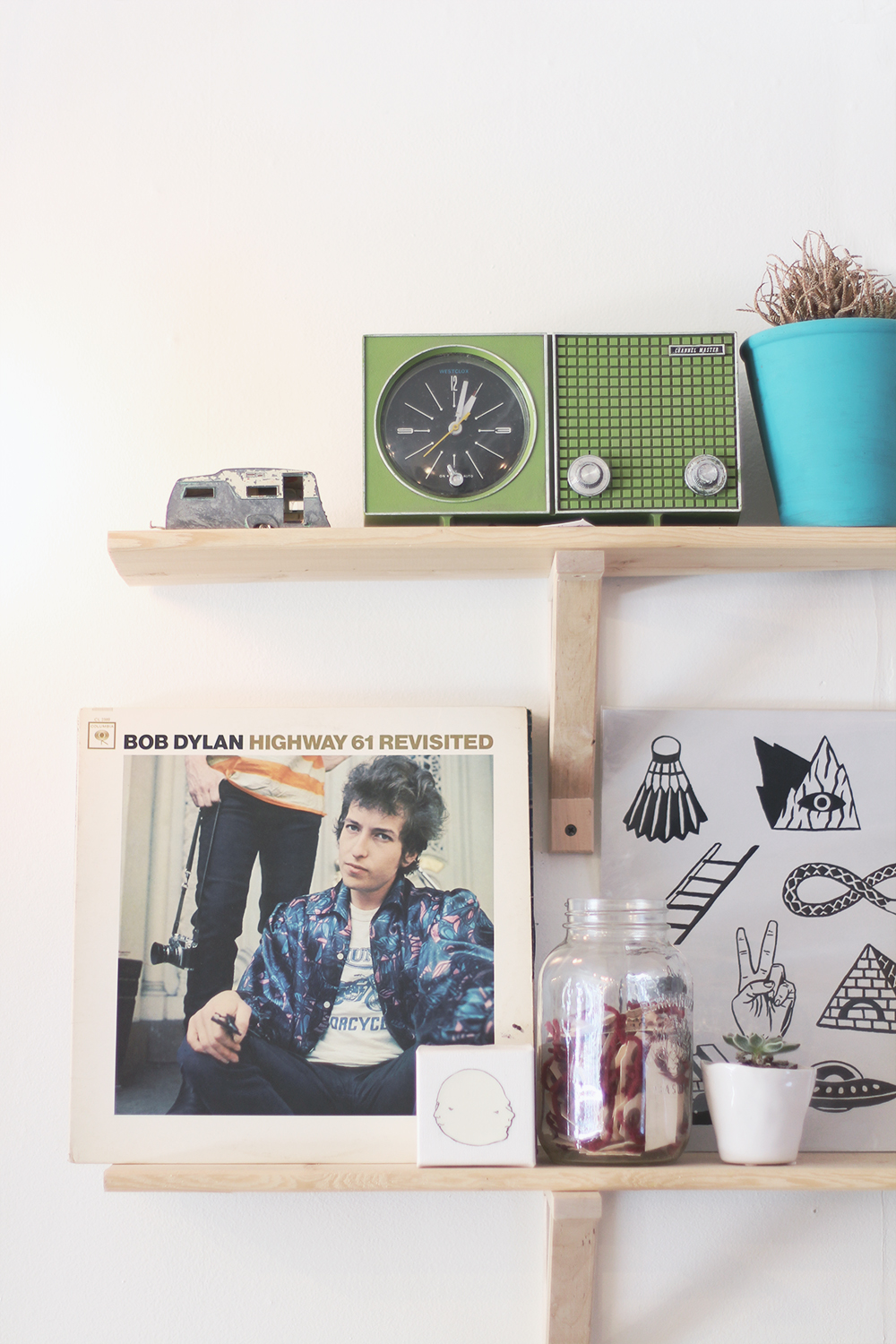 I'm so excited to switch things up on the blog today and share a closer look at one of my favourite Guelph shops, Outpost Vintage + Thrift. Now, I'll be honest, I'm not a die hard thrifter or any kind of vintage connoisseur but that definitely doesn't stop me from visiting the lovely Carolyn Fielding in her adorable store, filled with her fabulous finds and all sorts of locally made goods. It's always such a treat to pop in, catch up with Carolyn and peruse all the treasures she's been collecting. I swear I never get in and out of there without trying on at least 3 pairs of vintage Levi's, the collection is epic!
Part of my mission to shop responsibly involves embracing the idea of buying second hand and reducing how many 'new' things I add. So, I asked Carolyn if she'd mind spilling a few of her vintage buying and thrifting tips and she graciously agreed. I also wanted to learn more about her small business, why she decided to make Guelph the home of OUTPOST and how she got into the wild world of vintage to begin with. See my questions and Carolyn's witty and insightful responses below. It won't take long to understand why I have such a girl crush on this darling little dynamo!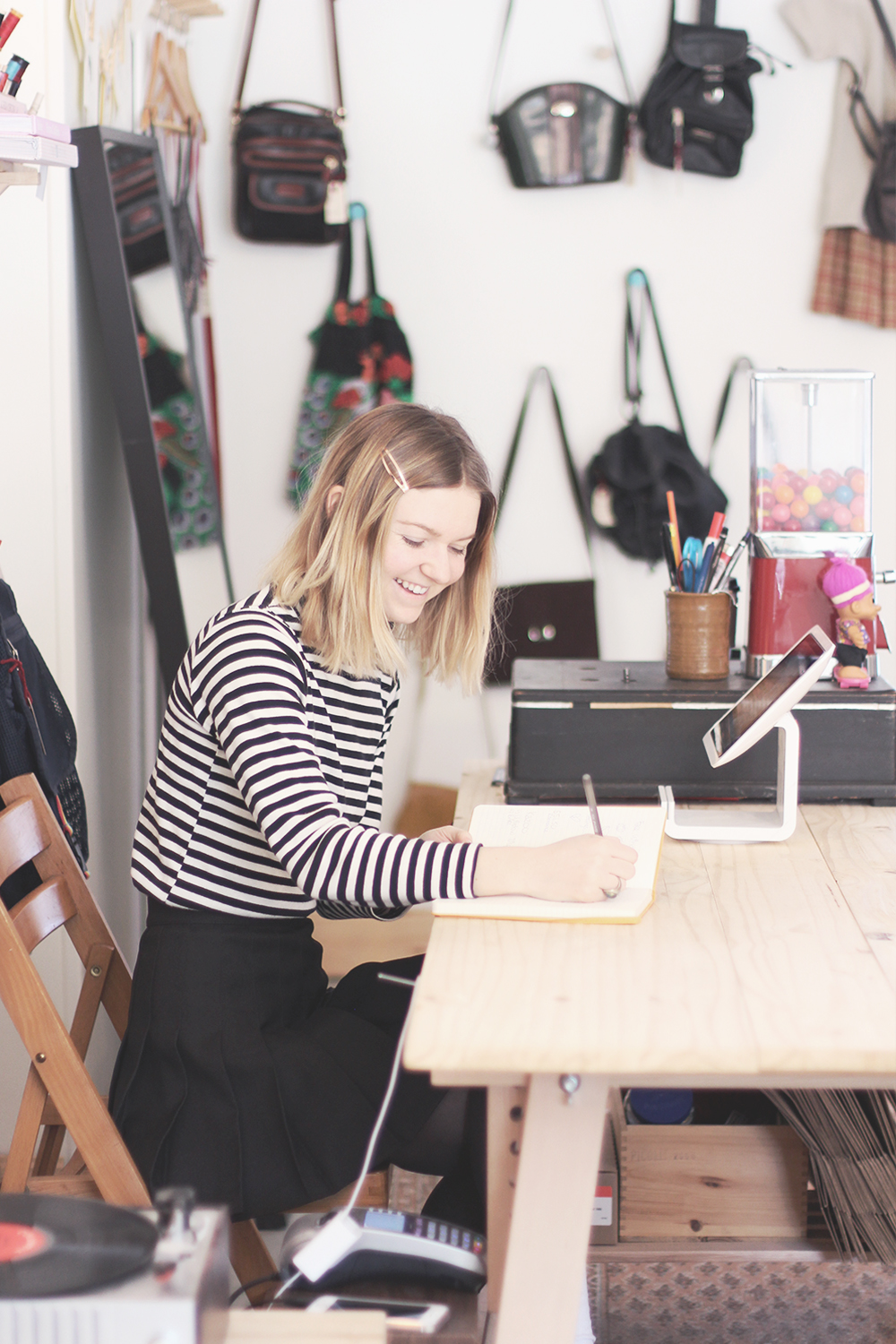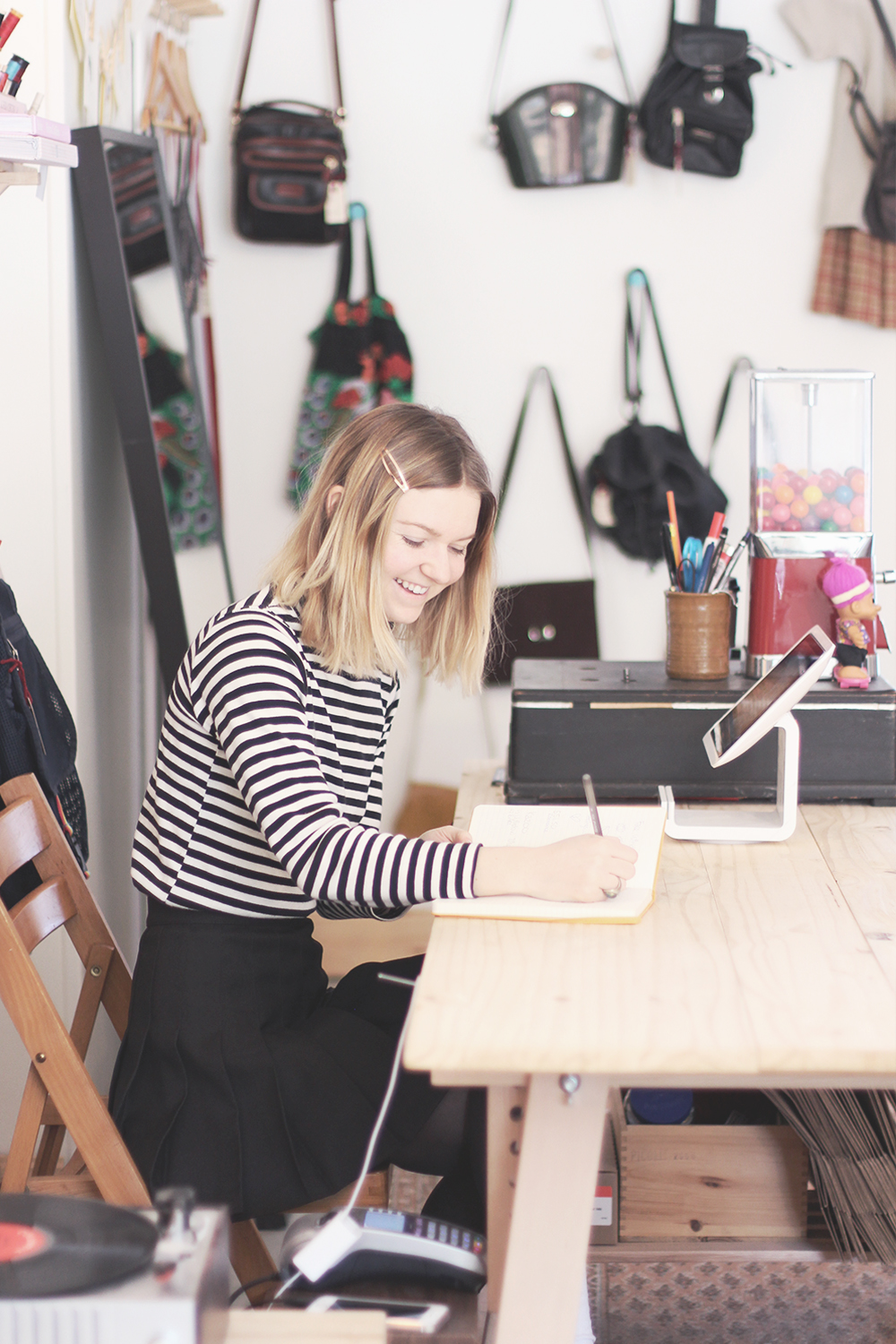 When did you first begin hunting for vintage and thrifted treasures?
I was first turned on to vintage and thrifted pieces after rummaging through my parents drawer of keepsake clothing. I had found this bizarre 80's t-shirt that had an image of a werewolf on the front and said "Trust Me I'm an Auditor". I had no clue what that t-shirt meant, let alone what an auditor was. Nevertheless I had completely fallen in love with its super thin fabric and the faded quality of the werewolf image. After finding it, the t-shirt and I became inseparable. Once I found that vintage t-shirt there was no looking back, I was hooked.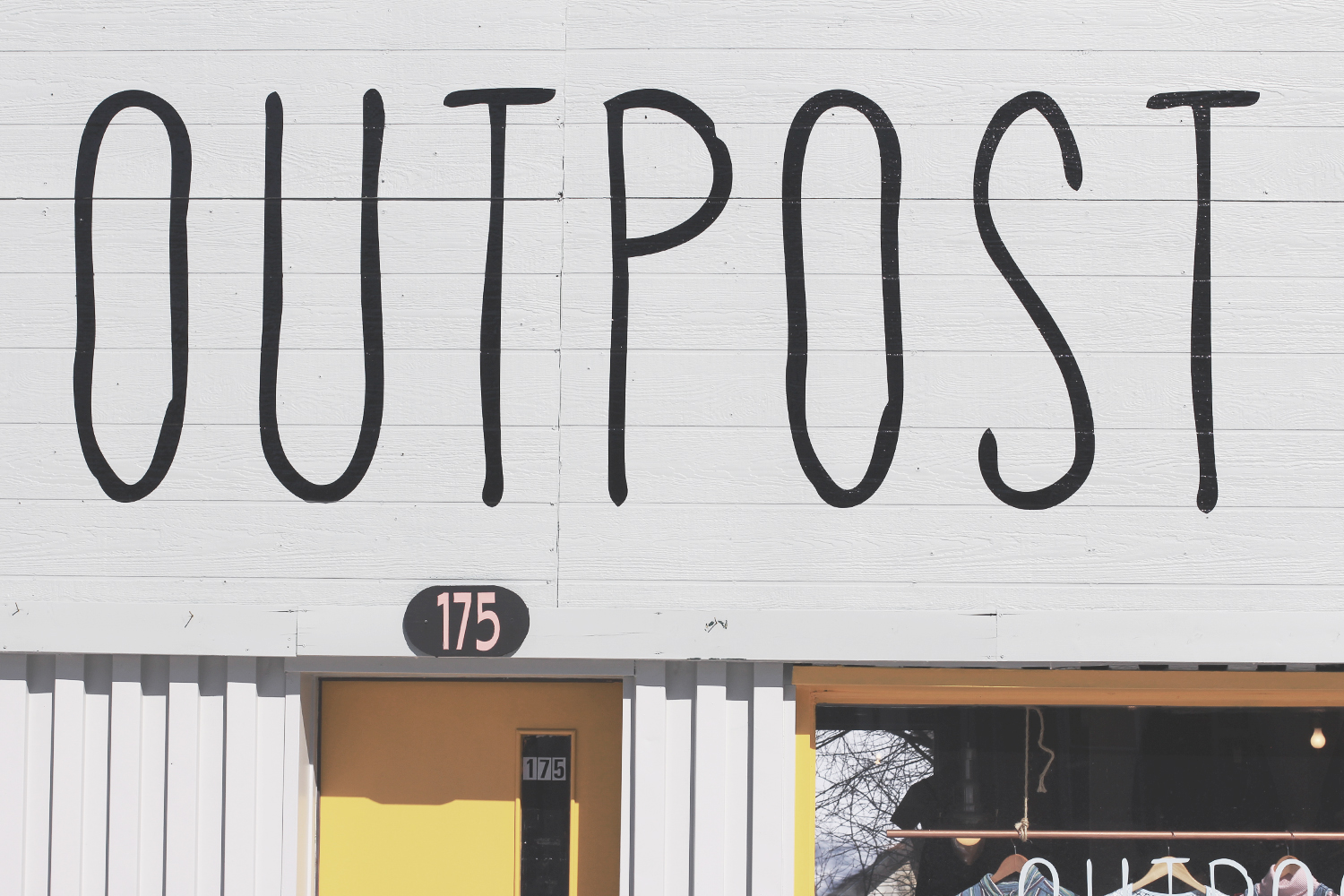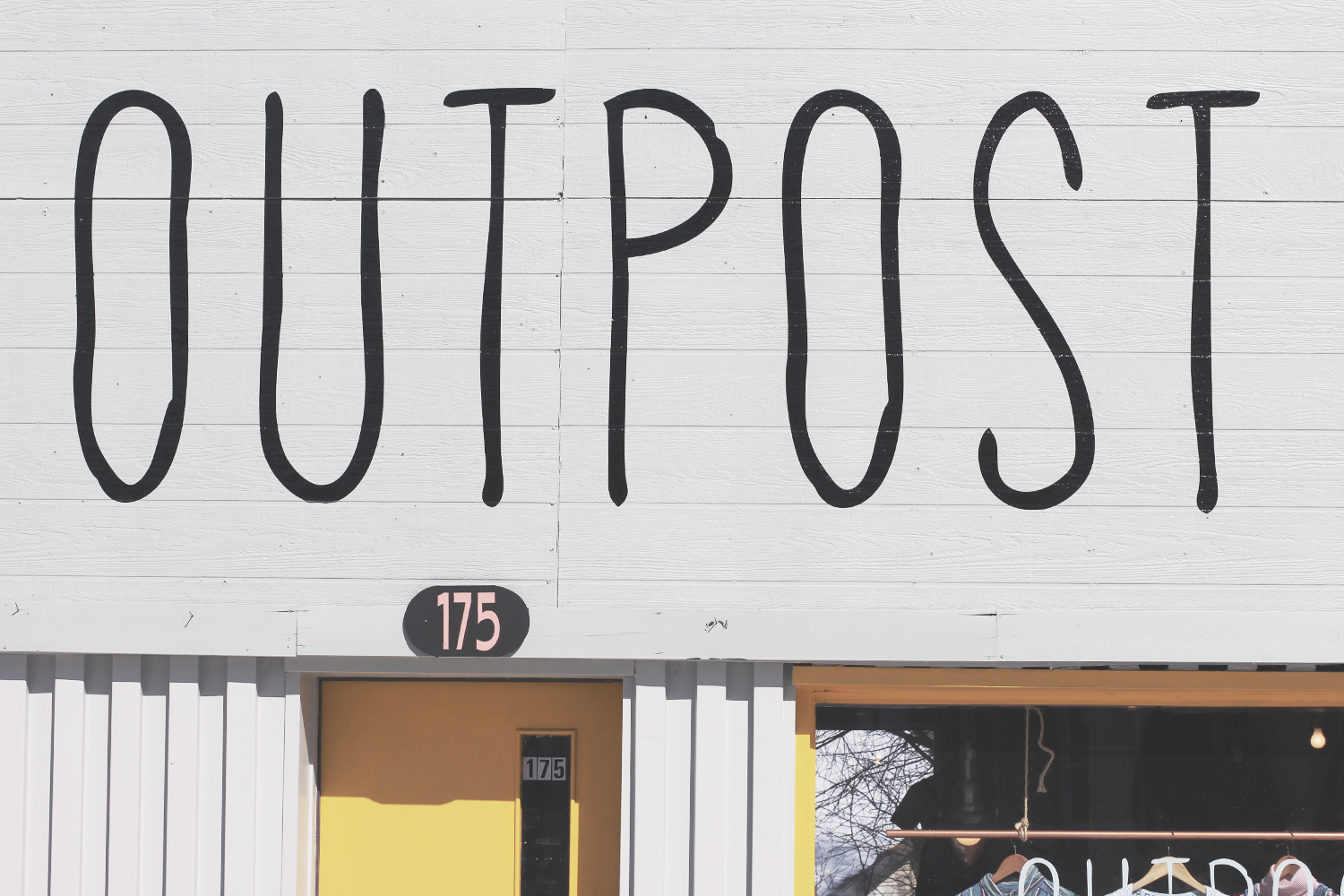 What made you decide to make Guelph the home of OUTPOST?
Being a kid from the burbs and having no easy access to curated vintage stores, my mission with OUTPOST was to bring the clothing you might find in a bigger city to smaller towns and unexpected spaces. I had started off touring Ontario in my 1960's Teardrop trailer going to flea markets, local events and music festivals. Everywhere I went, I kept meeting people from Guelph who were excited about what I was doing. I took that as a sign and so when I decided to pick a city, Guelph just felt right.
There is such a good energy in Guelph, I feel like everyone has their own creative project going on and it's a very inspiring environment to be working in. After one year of being open, I am thrilled I chose Guelph to be the home of OUTPOST, it's a perfect fit!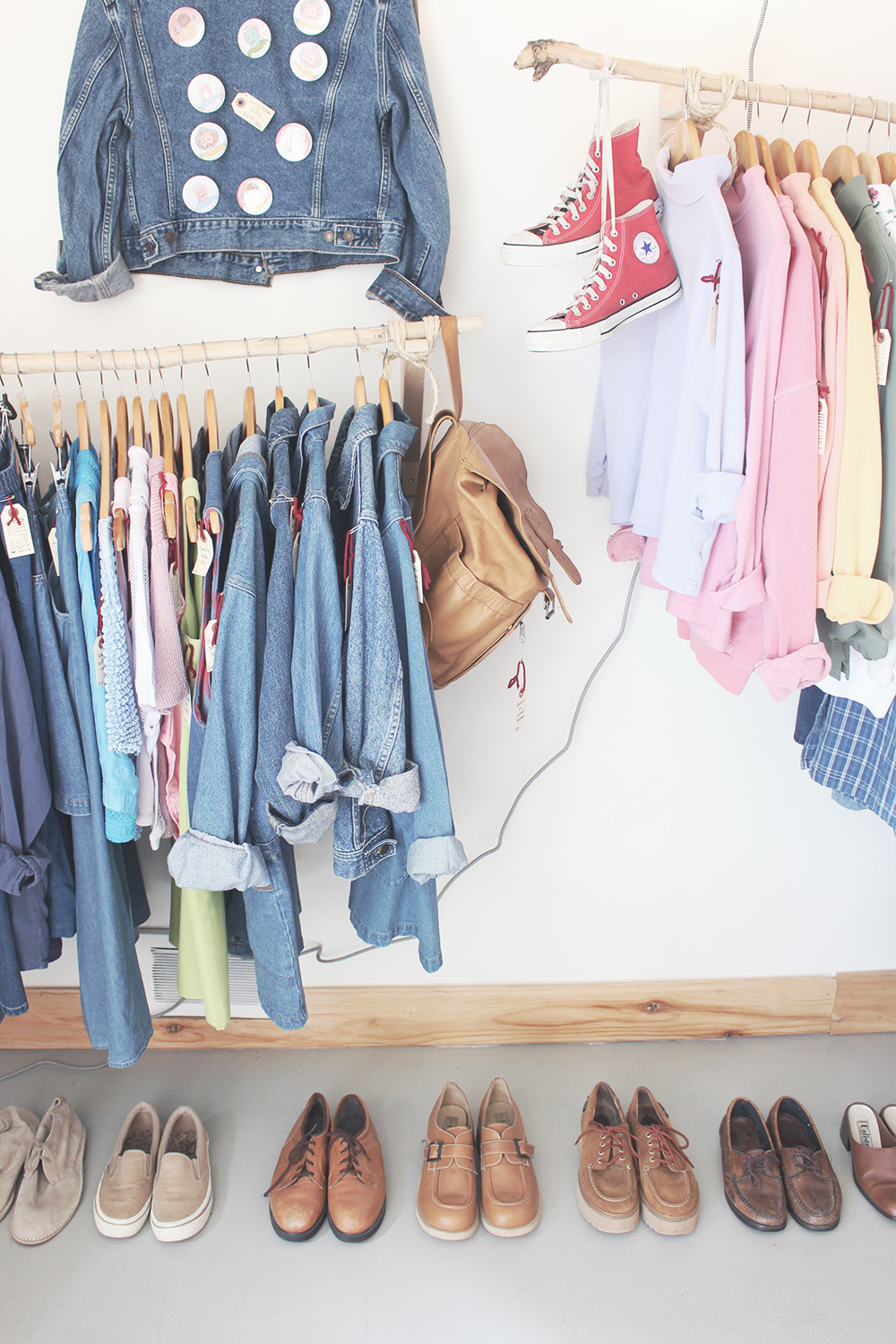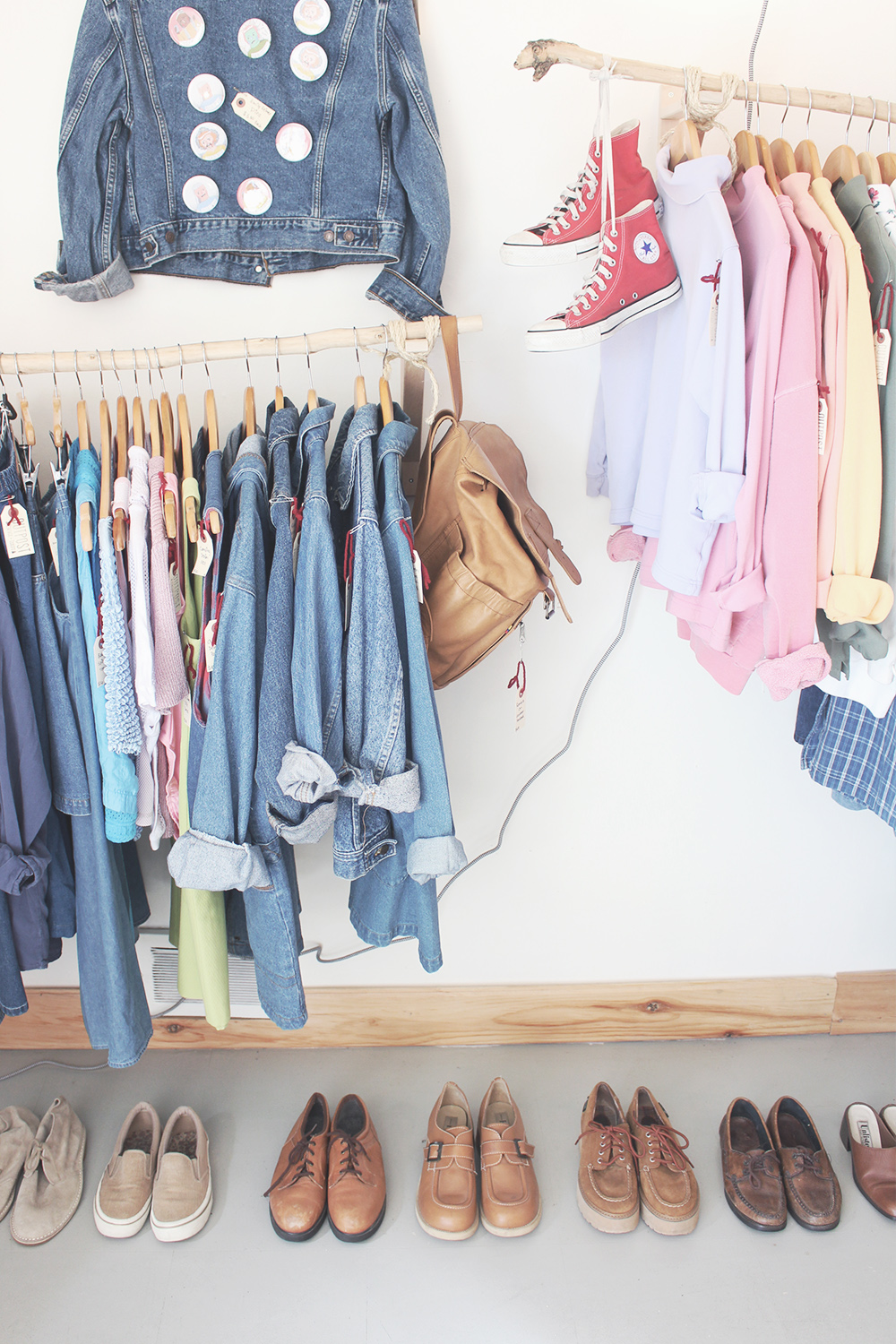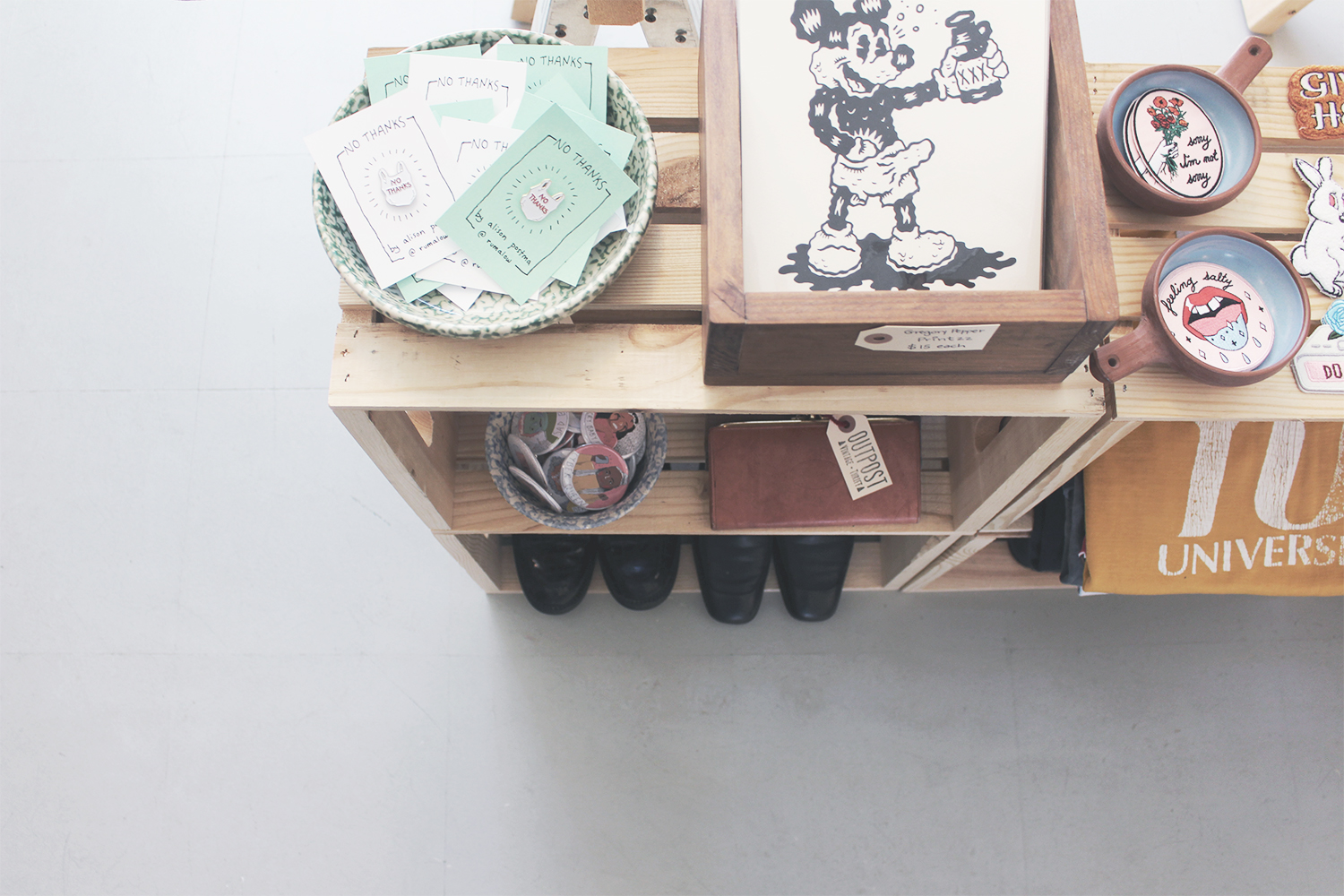 What has surprised you most about running a small business in Guelph?
From day one I have been bowled over by the tremendous amount of support from the people of Guelph. There is such a sense of community in Guelph which has made the leap into opening a shop very exciting. Through the Guelph community I have been surprised how many artists, makers and fellow thrifters I have been able to connect with. I have been finding it really cool to have this supportive community to bounce ideas off of and collaborate with on projects.
Another unexpected aspect has been the generous and hilarious personalities I encounter. There is not a day that goes by where I have don't have someone coming in and surprising me with something kooky like a licence plate or reading my fortune!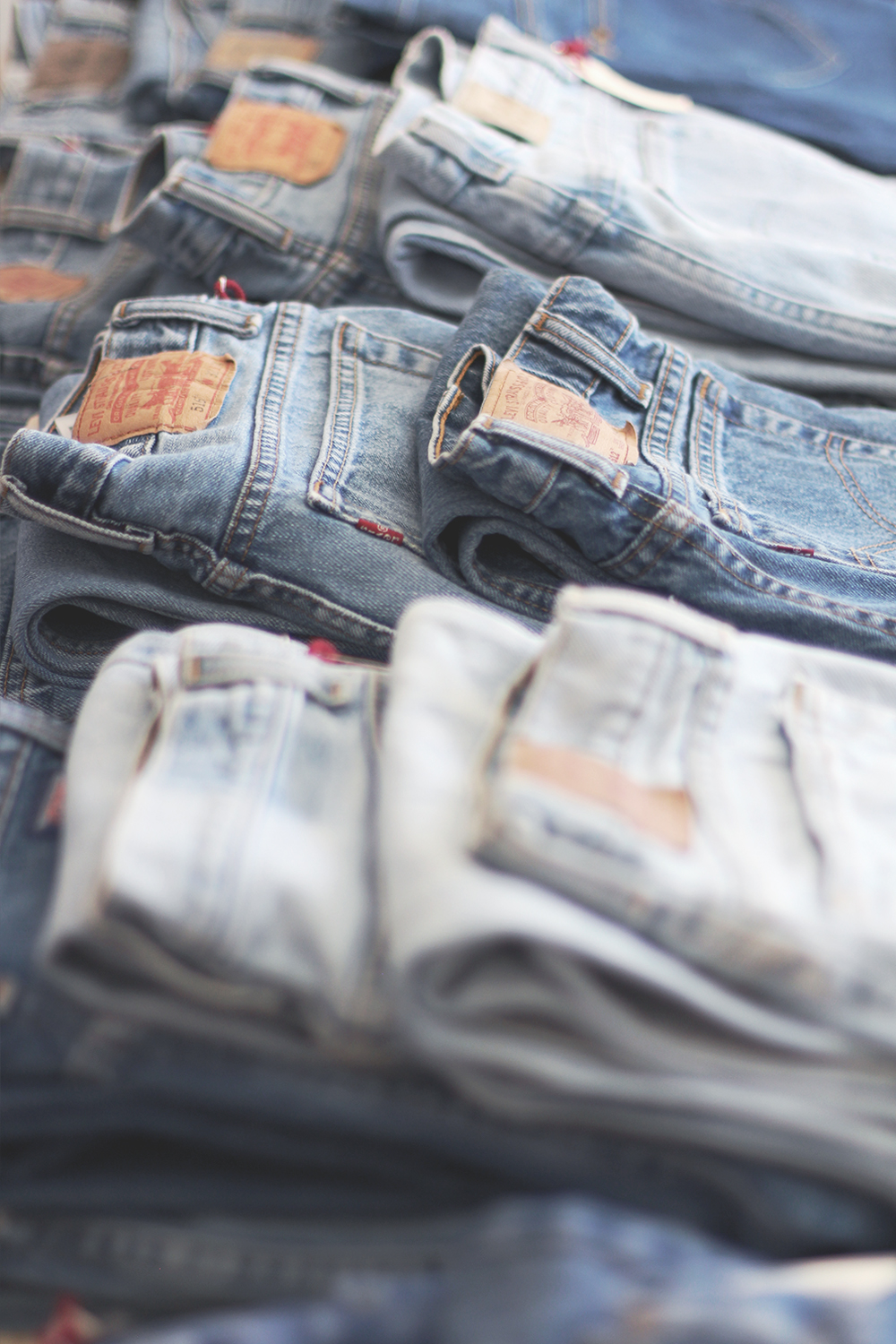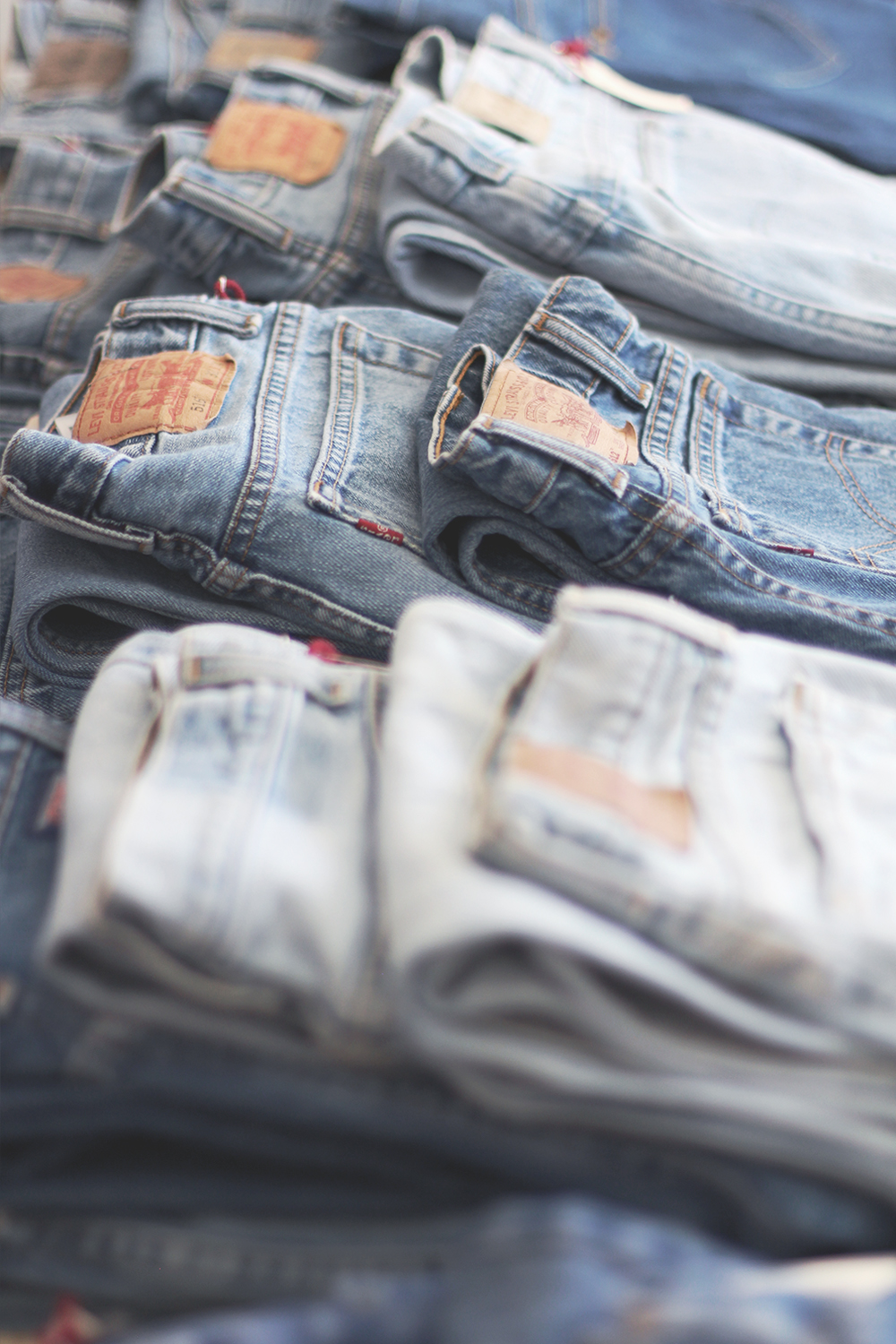 Can you share your top 3 tips for vintage and thrift shoppers?
Tip One – When it comes to denim, it's all about the wash and wear. I love denim that is faded and has visible signs of wear. Denim can tell so much about the previous owner and it's these personal imprints on the denim that makes it so special.
Tip Two – Fabric, I love good quality fabric, especially cotton. Nothing is better then putting on a 100% cotton shirt. So literally feel your way through the racks, if it feels good on your skin then you're heading in the right direction.
Tip Three – Don't be so brand conscience. I couldn't care less what the brand is, if the item is amazing, it's amazing, regardless of the brand. I find I constantly pass up expensive labels because ultimately the piece it not my taste.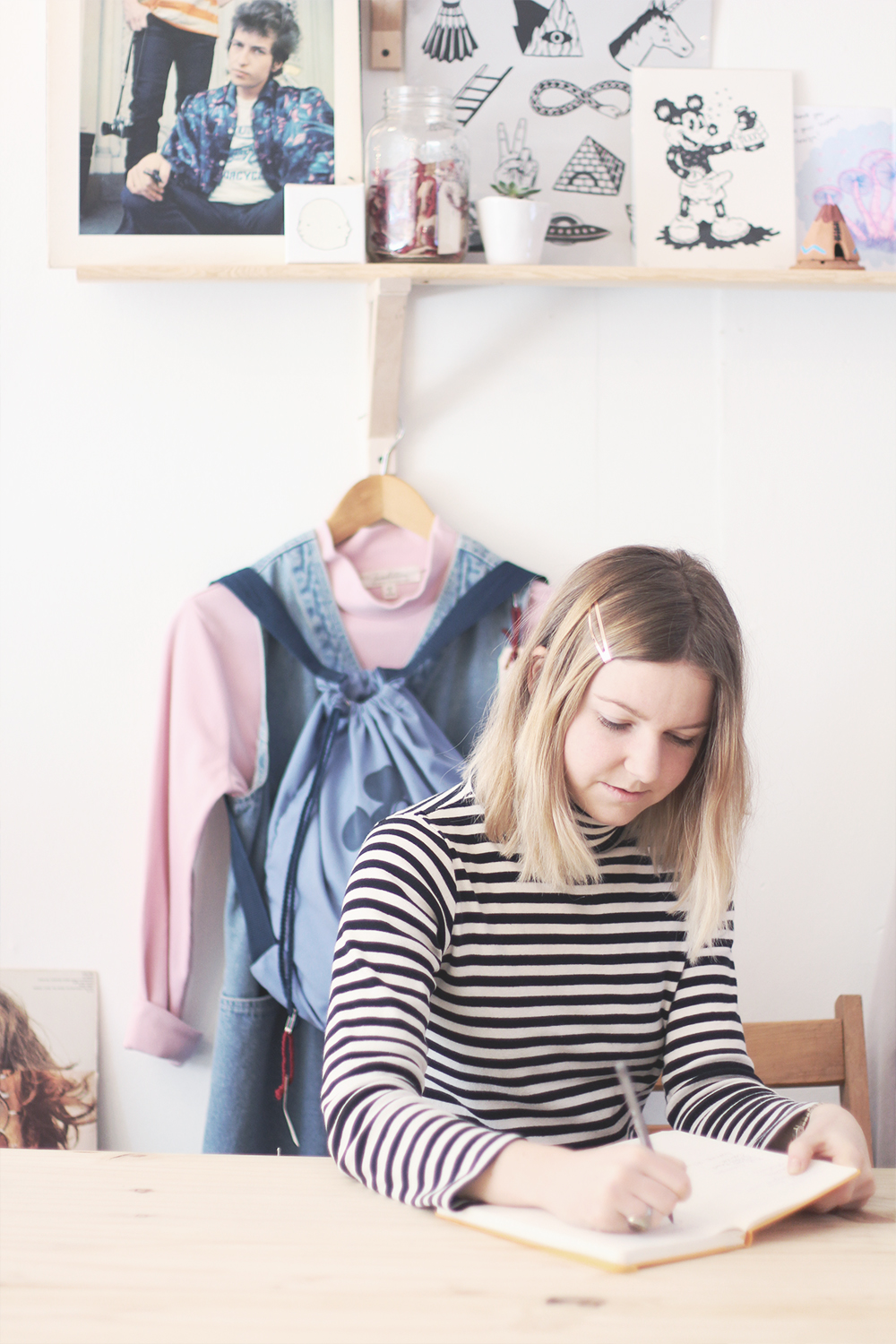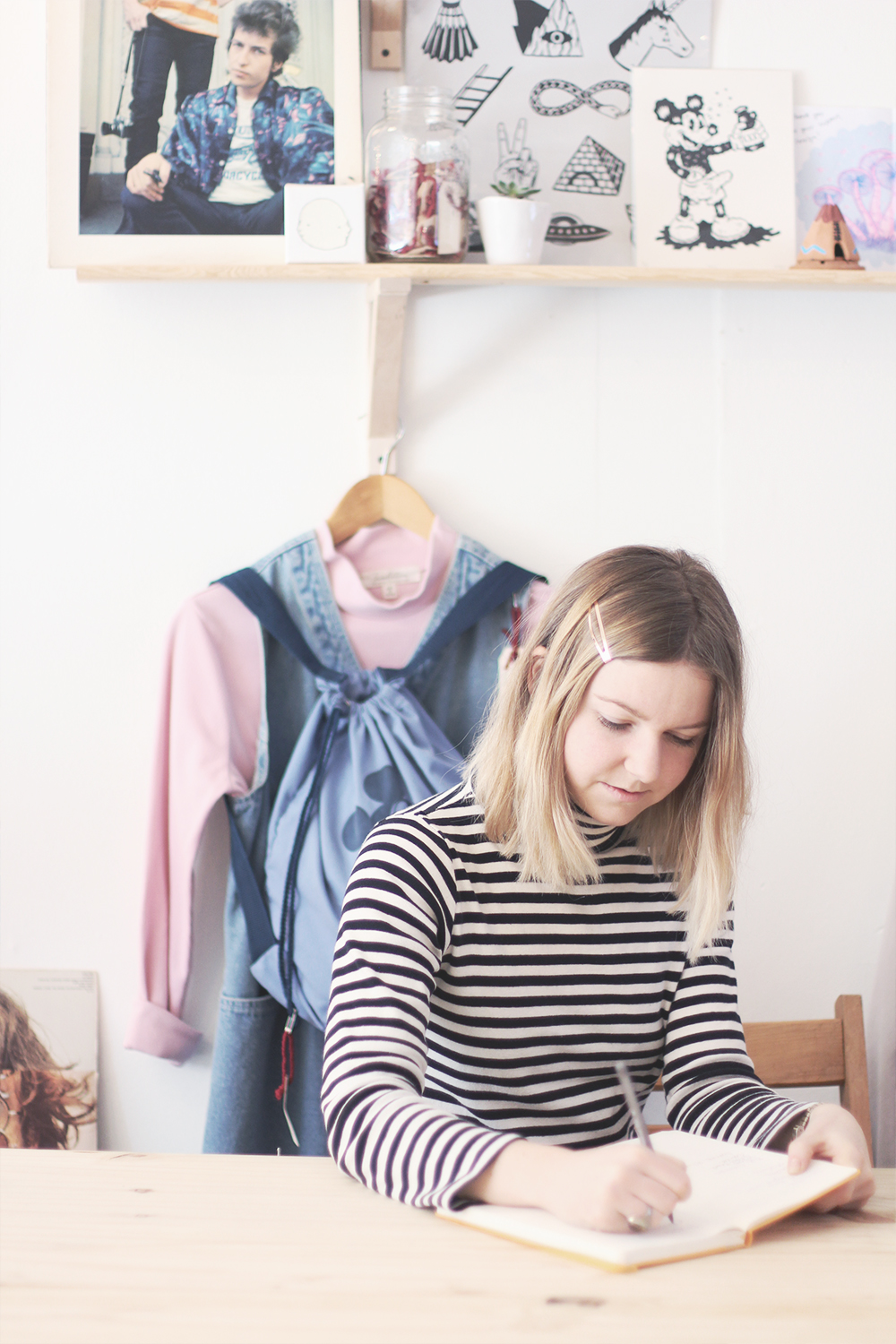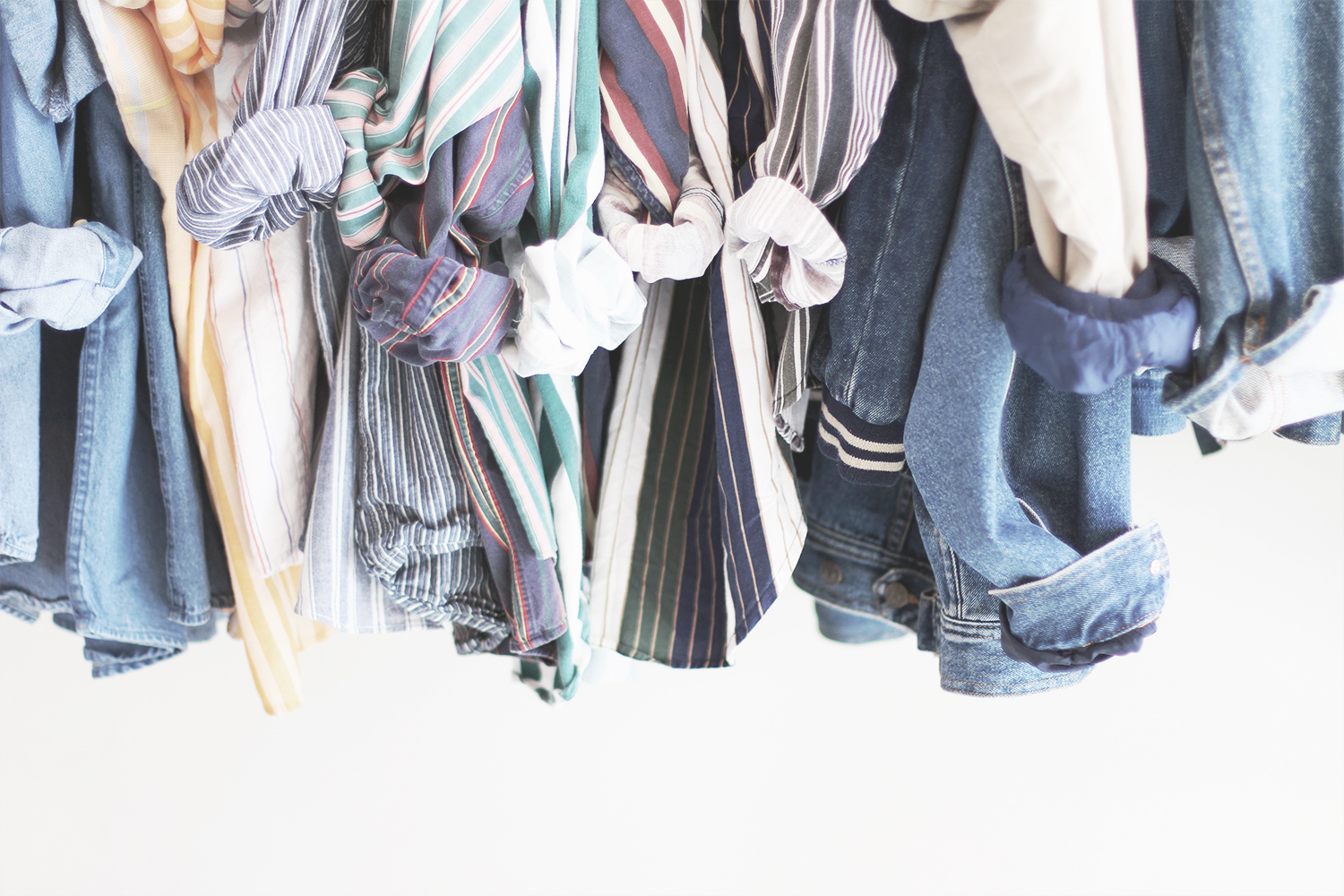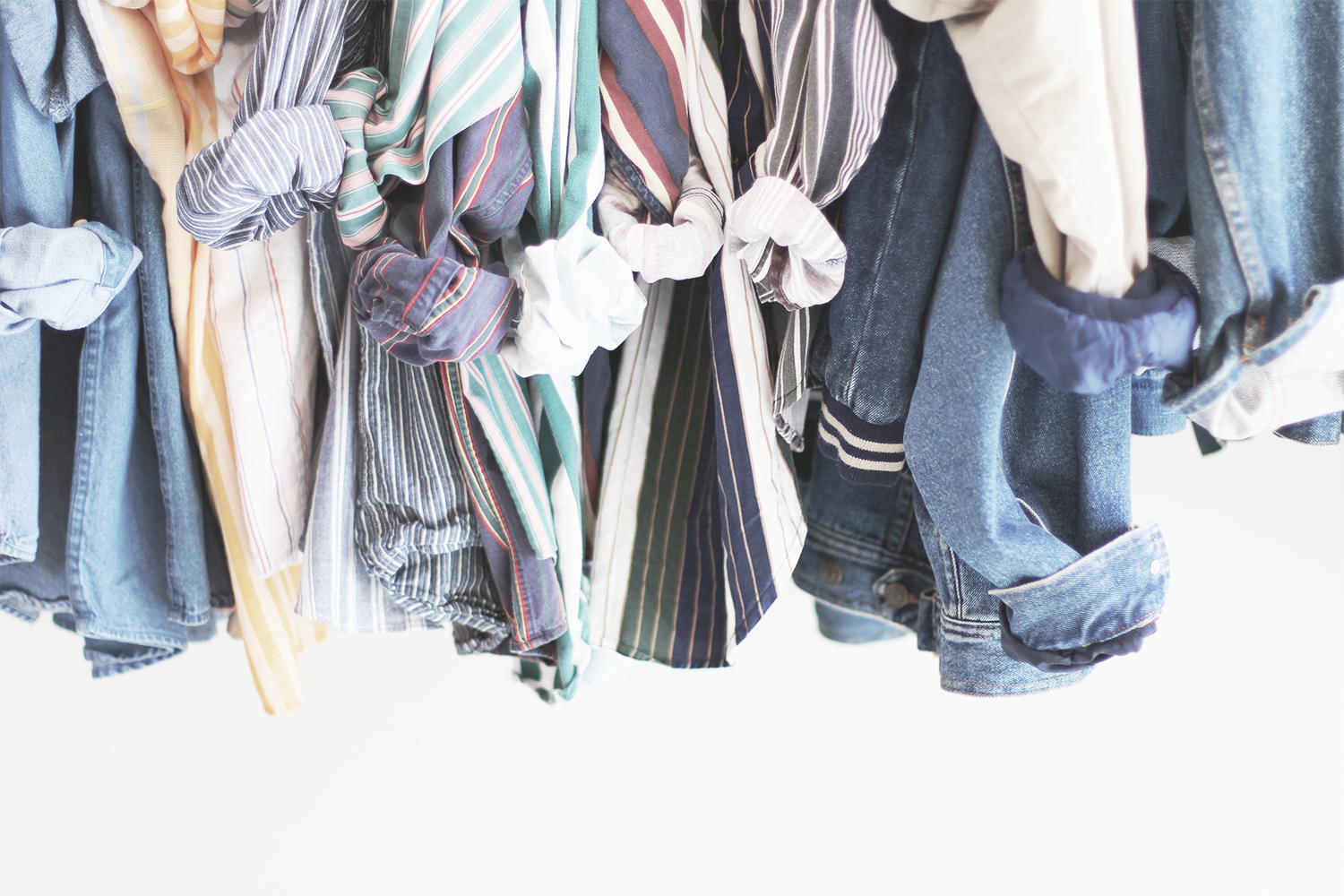 What is one of your best ever vintage finds?
I call it my Beyoncé/Bowie Leather Jacket. It's a black leather bomber jacket with a fur collar which has additional fur around each shoulder seam. It's that extra fur on the shoulders that makes the jacket so bizarre and unique. When I wear the jacket I feel like I should be heading for Studio 54.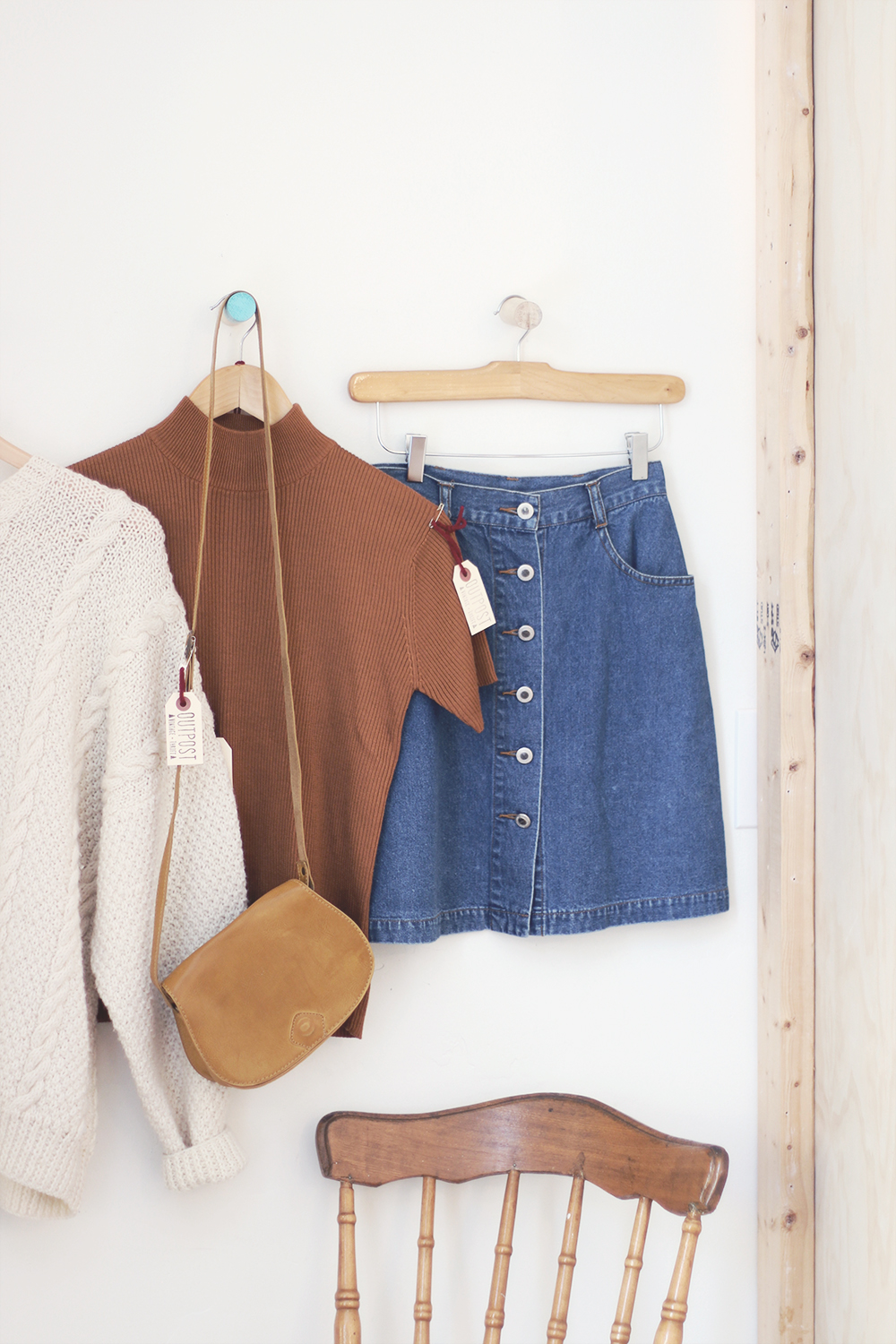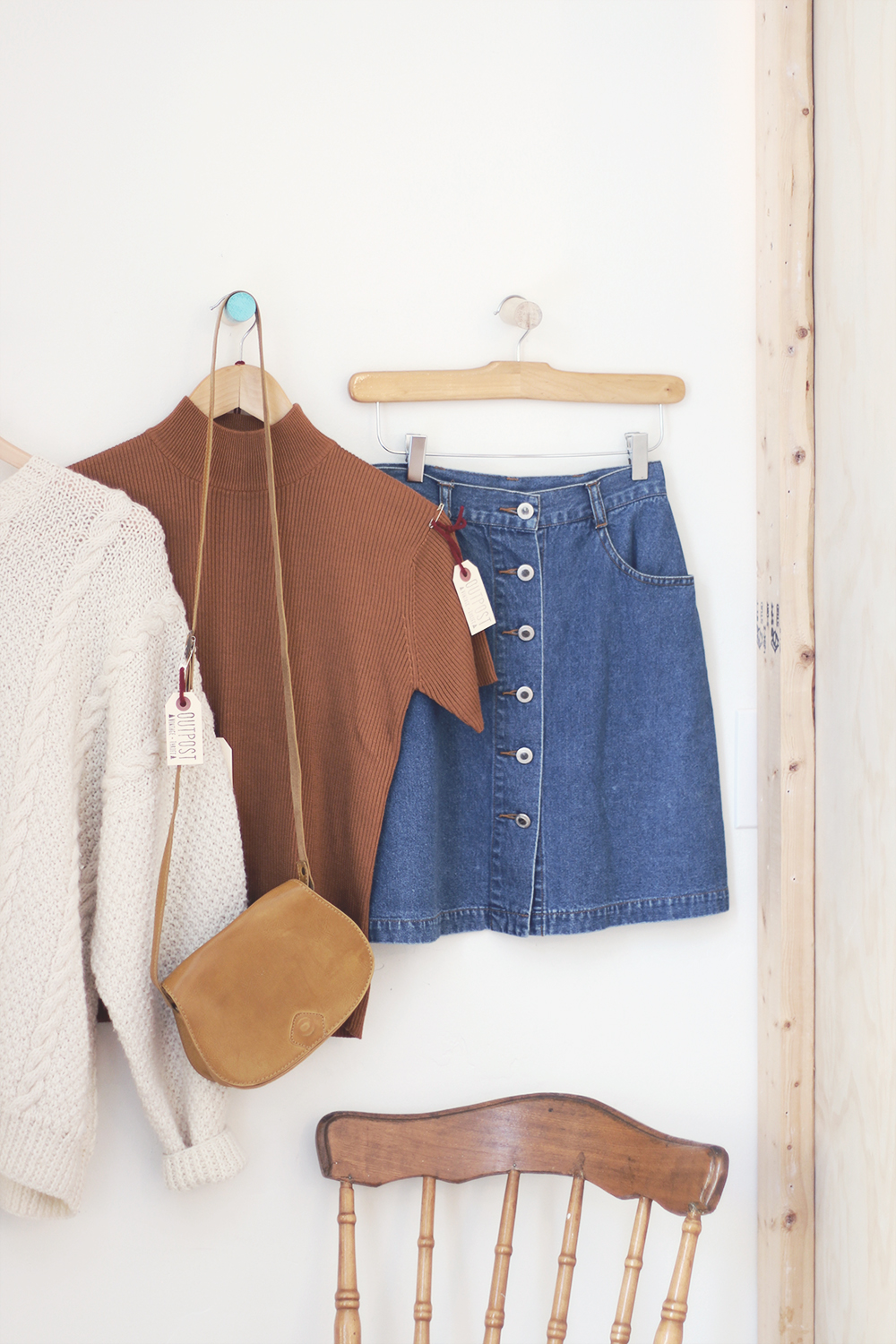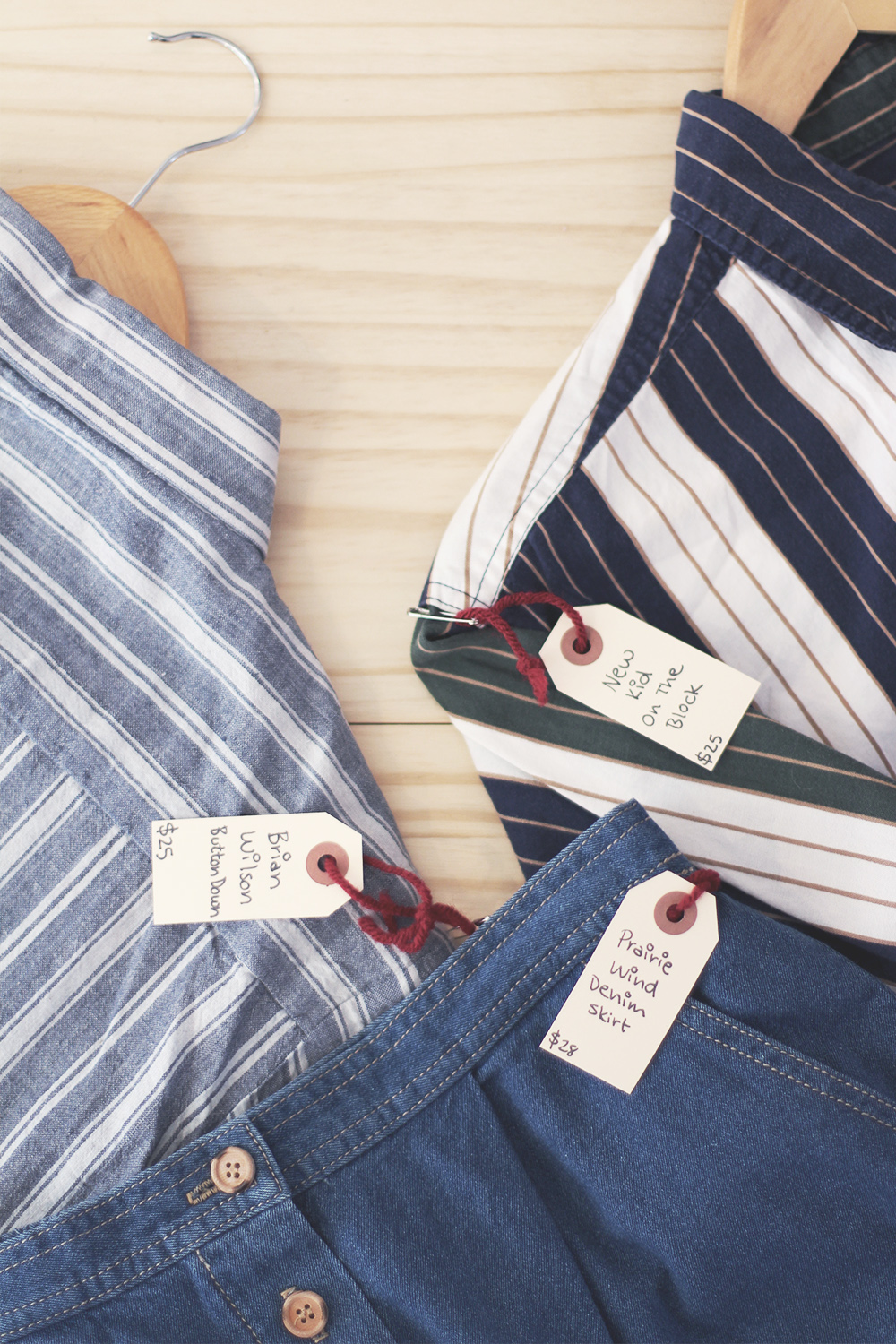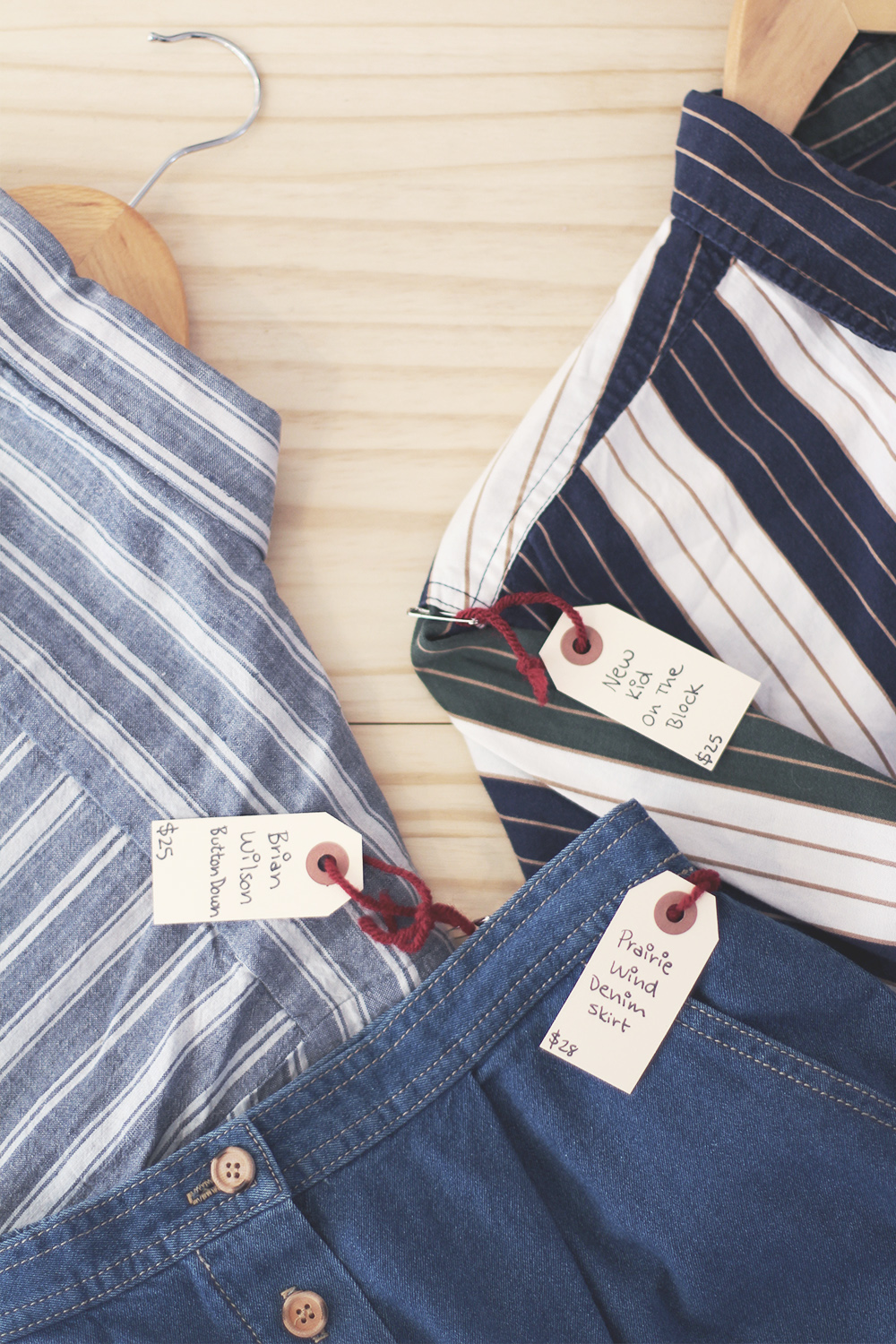 If you could go back in time for a week, which decade would you visit and who would you love to see?
I am currently reading Patti Smith's "Just Kids" and she has me swooning over New York City in the early 1970's. The music scene, the grungy streets and the bohemian lifestyle…sign me up. If I went back I can see myself stalking Lou Reed from afar for most of the week.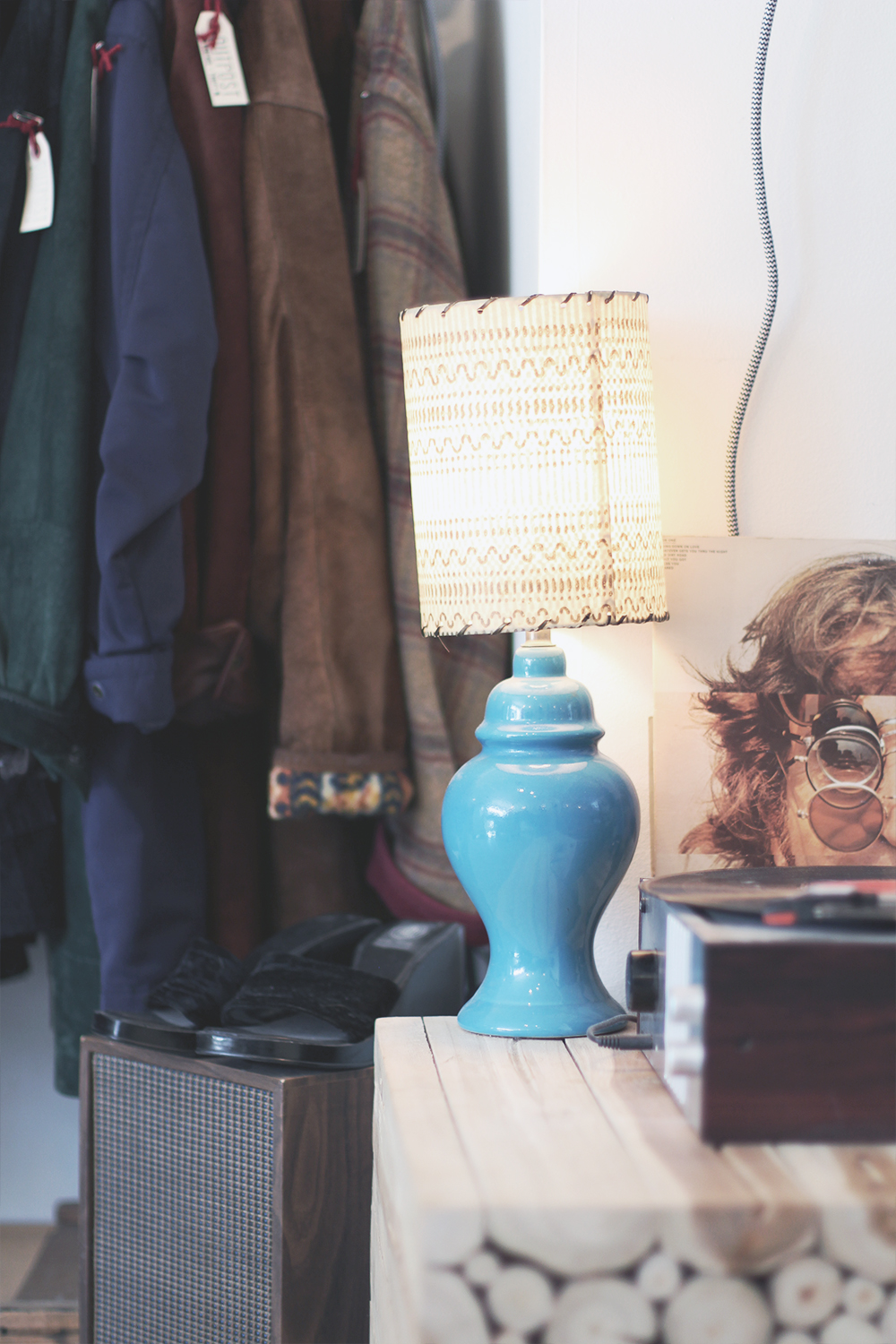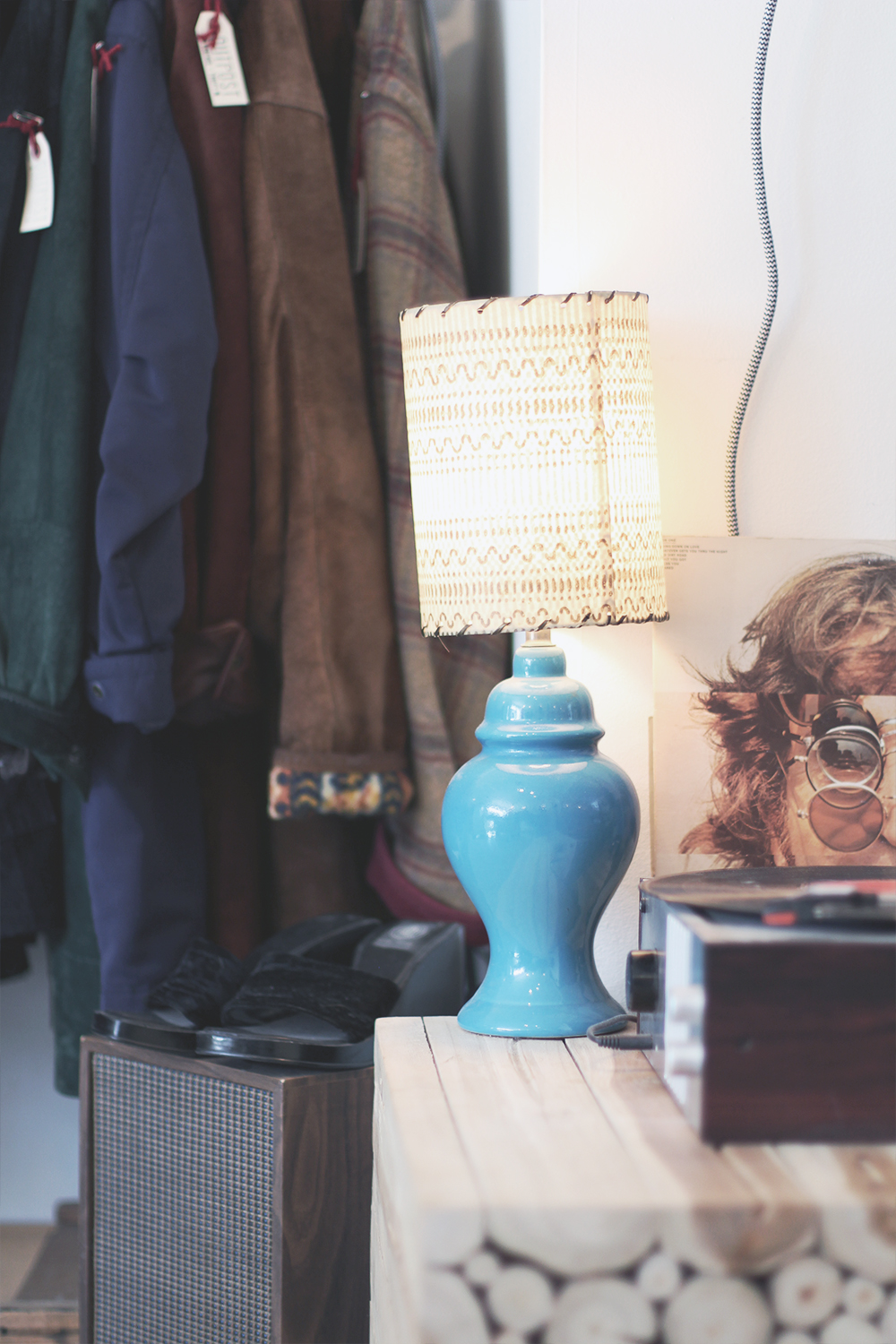 Thanks for welcoming Outpost Vintage + Thrift to the blog today! If you're local and haven't been in yet, get on over there! If you're not pop-in distance be sure to follow Carolyn on Instagram for updates on her fabulous finds and all the exciting things ahead for this little shop.