I dare say it's time to share my Spring Wish List! In the past I've talked a lot about shopping triggers, shopping fasts and reducing my closet as much as possible but that's certainly not to say that I don't LOVE to shop. I just like to shop smart, responsibly and only once in a while. Now that I've spent over a year really honing in on my personal style I feel like I have a very good sense of what works for me and what doesn't. I can resist impulses like a pro and my fear of missing out on trends and sales is almost non-existent. But that's not to say I don't still need to keep myself in check. So, with that in mind, I'm sharing my Spring Wish List along with my top tips for making a great list and the 5 questions I always ask myself before hitting that ever alluring 'Complete Purchase' button.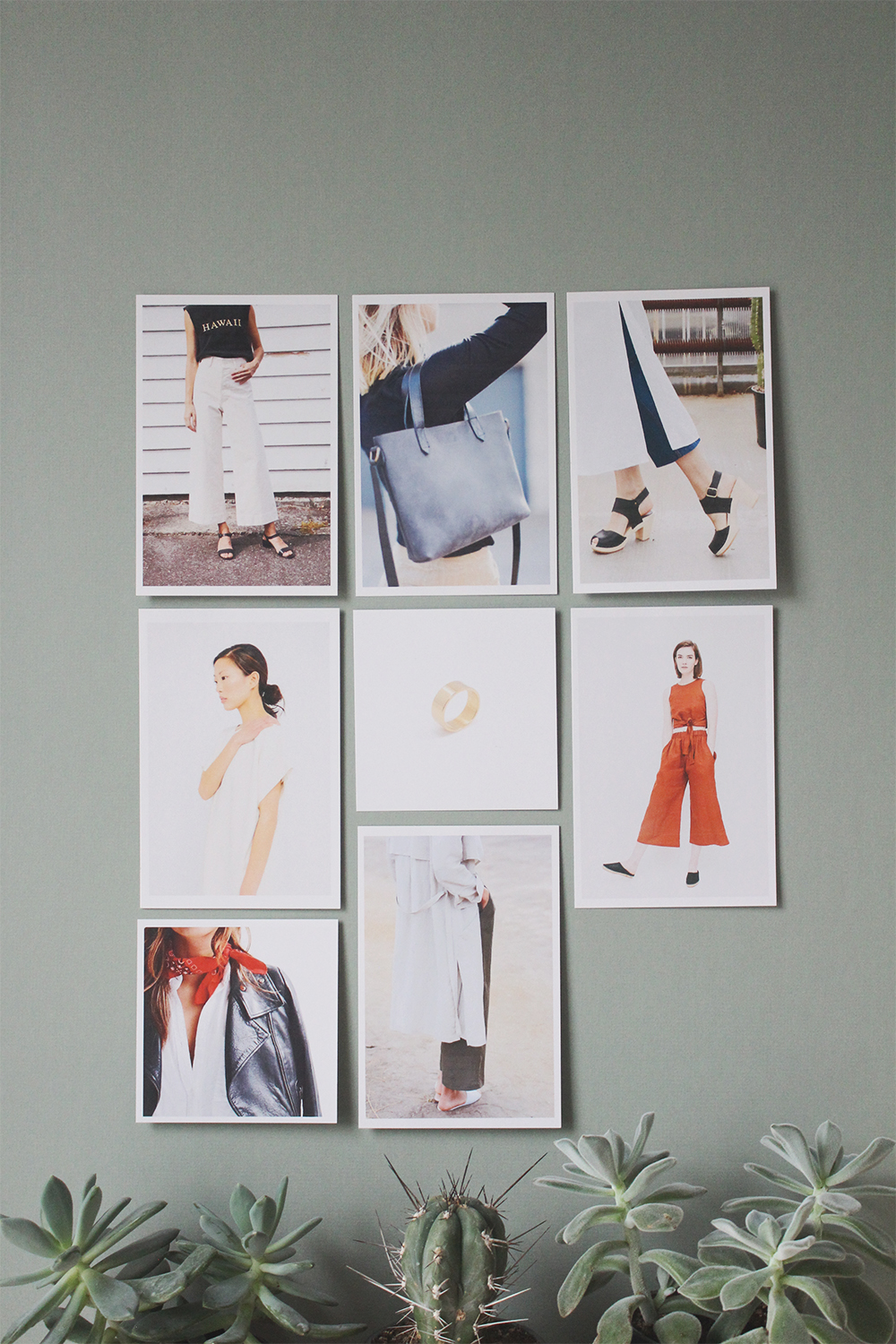 I thought long and hard about every item on this list and even though I won't end up with all of them, I think any of them would be a great addition to my wardrobe and get a ton of use. So let's jump in shall we?
1 – SAILOR PANT by Jesse Kamm – These were easily #1 on my Spring wish list. Yes, I said 'were' because I bought them, adore them and can't wait to style and shoot them! Jesse Kamm's sailor pant has long been a cult favourite and I've ogled them for years. Wide legs, high-waists and cropped hemlines are all the rage this Spring and 100% on board! I bought them in Salt White (because I'm both insane and a sucker for Spring whites) but they're also available in a beautiful Iron Oxide, Piscine Blue, Navy Blue, Black. Made in the USA.
2 – CHARLTON BAG by Nisolo – As much as I love a good classic tote, I've found that over the last year or so I've been scaling down on my purse size and this one looks just right. I also find in the Spring/Summer I walk and bike a lot more than I drive so it's nice to have a hands free option and a crossbody bag is my favourite solution. I also LOVE the colour and texture of this leather. Ethically Handmade in Peru. 
3 – BLACK CLOGS by BRYR – I adore my sky high mule wedges from Rachel Comey but it would be great to have a slightly more wearable option for my day-to-day in the Spring/Summer seasons. A high-heel black clog would look great with everything in my closet and I particularly LOVE this peep-toe style by BRYR Clogs. Made in the USA. CLOG LOVERS! Where do you shop for yours? I'm having trouble deciding.
4 – GEORGIA DRESS by Elizabeth Suzann – If I could, I'd put everything from Elizabeth Suzann on my Wish List but the Georgia Tee Dress in Ivory Raw Silk has me seriously swooning. It's just the most perfect Spring piece that can be dressed up or down and paired with 100 different items I already have. I'll confess this little number is currently on it's way to me and I can't wait to reveal what I've been cooking up! Made in Nashville, TN.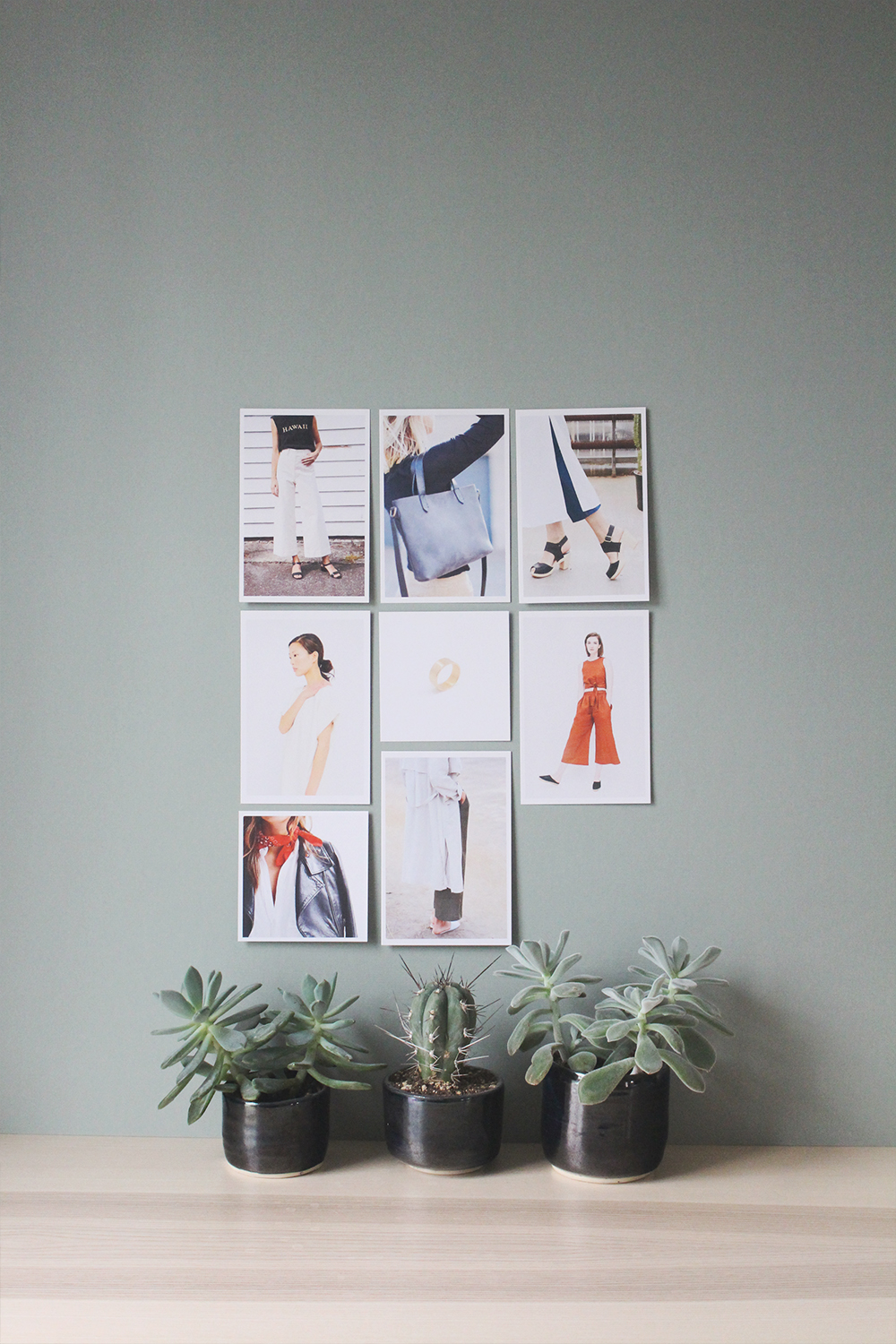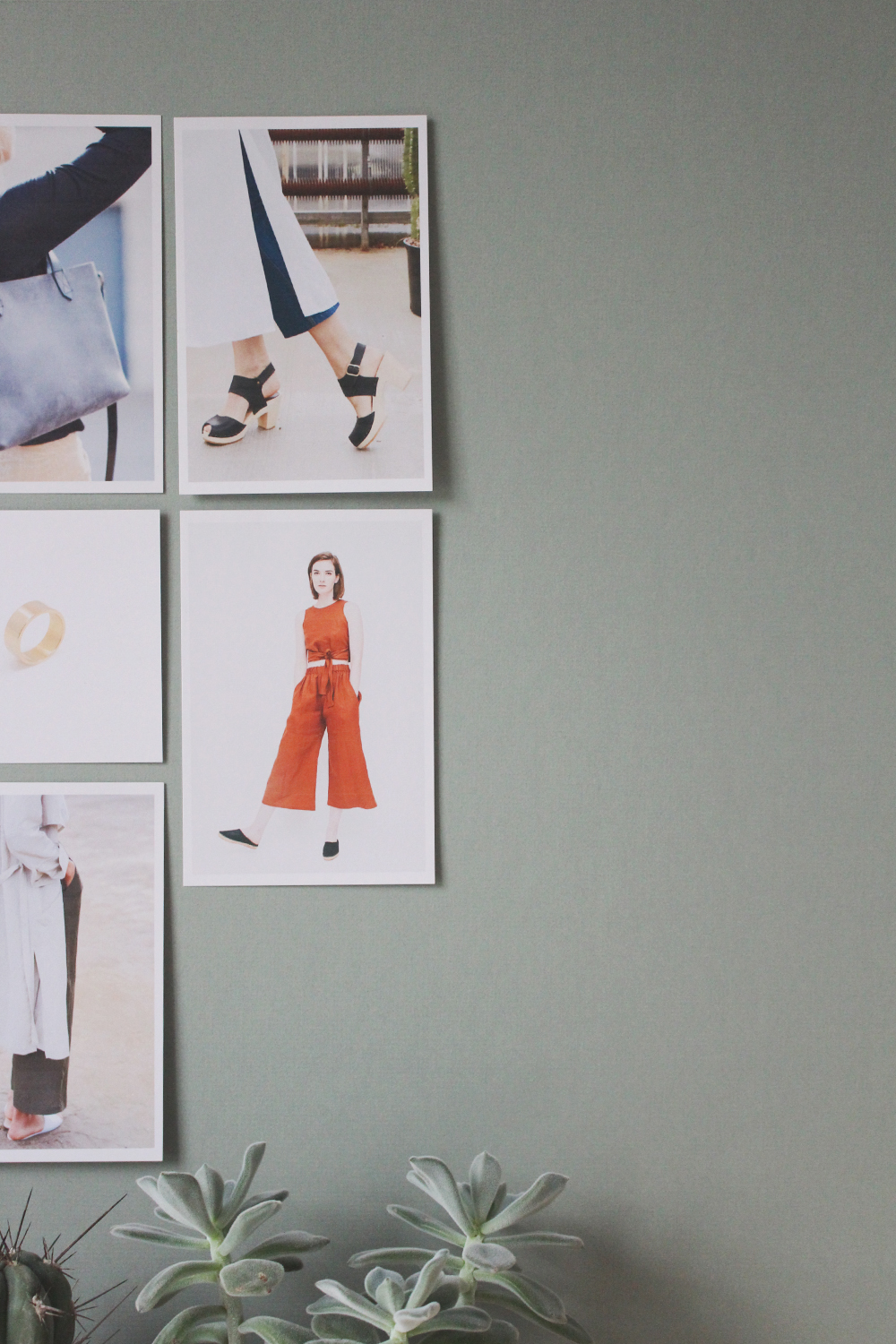 5 – CIGAR RING by Attic – Investing in fine jewelry is something I've yet to do. I love my current selection of accessories but I have found that my rings that aren't made from real gold tend to tarnish rather quickly. If and when I decide to take the plunge and purchase a piece of fine jewelry it will definitely be something like a simple, timeless cigar ring. 100% recycled gold made in Canada.
6 – MATCHING SET by Lauren Winter – This colour! Those proportions! LINEN! All my favourite things rolled into one look. I love how these pieces pair together but can totally see them on their own with other pieces from my closet. I may have to pull the trigger on this set as a little birthday prezzy to myself. Made in Portland, OR.
7 – CLASSIC BANDANA – I love the retro, Parisian, cowboy, outlaw vibes that a bandana gives off. It's one of only a couple trends I'm giving into for Spring and I can't wait to push my boundaries a little and test one out. I found a great one from A Peace Treaty via Need Supply, and ordered the bandana version of this silk scarf. I also love this one by Block Shop Textiles. Both made ethically in India.
8 – MODERN TRENCH by First Rite – I've had my eye on this simple, chic trench ever since the First Rite SS16 Look Book was released and I just hope it's everything I imagine it to be once it's finally available. I also have a serious crush on this one by Jesse Kamm. Both made in the USA. 
So that's my Spring Wish List! Time will tell what pieces actually make it into my closet but you can bet a few will be seen here on the blog.  
---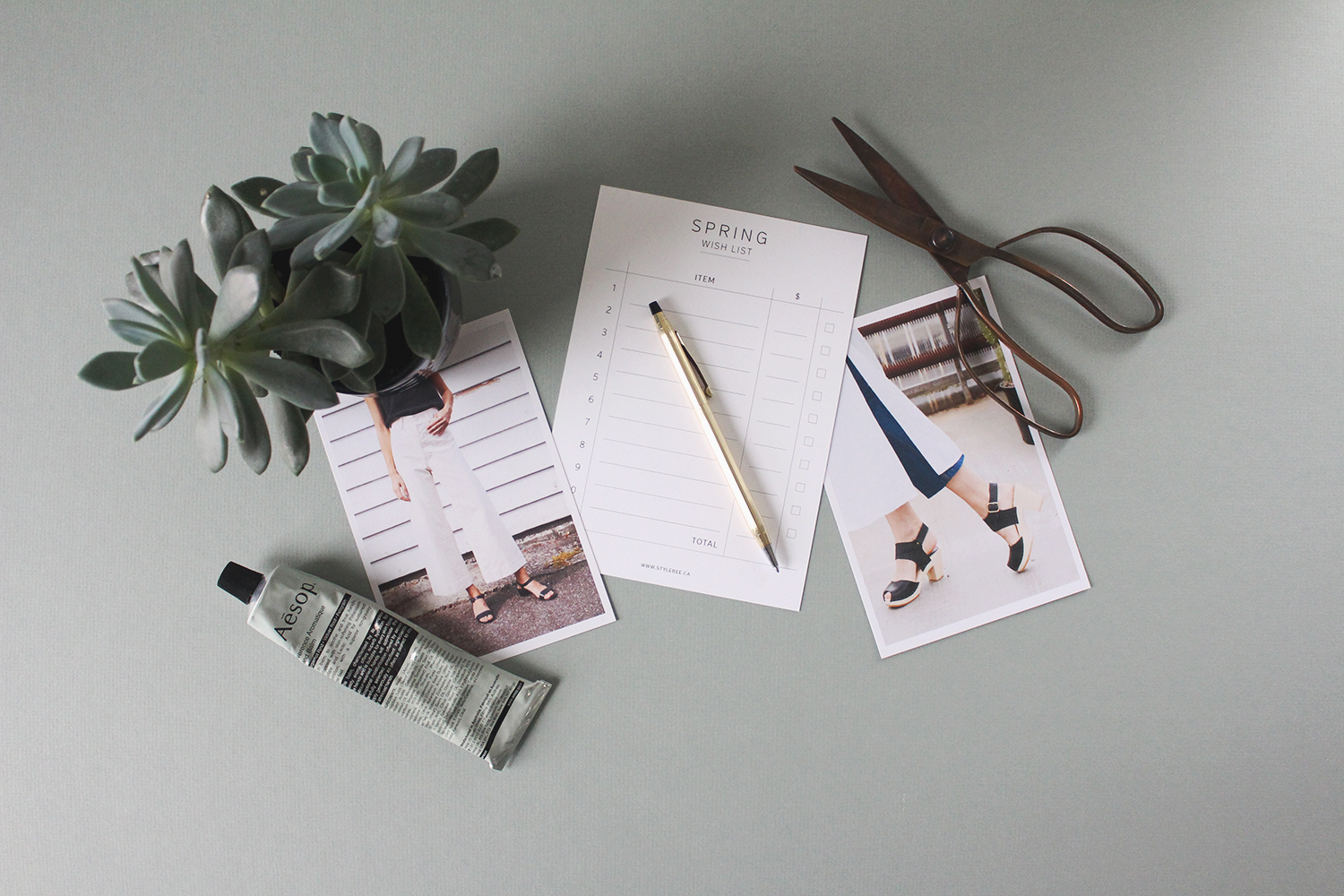 HOW TO MAKE AN EFFECTIVE WISH LIST
Start by thinking about the next 3 months and ask yourself: 
What is the weather going to be?
What activities will I be doing most?
What is my budget?
What do you genuinely need?
Is there something I wished for this time last year?
Keep your list to 10 items or less, which sounds easier than it is.
Don't settle! This is a wish list right? So don't sell your dreams short by under cutting what you really want. If it means you can only put 3 things on the list that's better than putting 6 things that aren't what you 100% love.
Put the list away and forget about it for a few days. Next time you review it ask yourself if anything fell off your radar when you weren't thinking about it. That's a good sign that perhaps an item might not be as high a priority as you thought.
Run the numbers. If you were to actually buy everything on the list, what would that set you back? I always find this step to be a bit of a wake-up call and a bit of a buzz-kill but overall totally helpful.
Keep it handy. This is more important than it seems. If you keep it handy, on your phone or in your bag, you can refer to it when you're tempted to impulse shop or if something else catches your eye. Compare what you're tempted to get with what you really want. This quick comparison is usually all I need to remind myself to wait and save for the item that I know is worth it.
---
---

5 QUESTIONS TO ASK BEFORE YOU BUY SOMETHING
So you've found something you really like. The fabric is good, the fit is great and it's been made well (and hopefully responsibly). Yay! But before you pull the trigger take a moment to ask yourself the following:
1 | Does this fit my personal style? Start by defining your style and distilling it into a few words. Do the words you chose apply perfectly to this piece? If yes, that's a good sign. If not, then it's probably just an impulse and not something you'll wear a lot. I've found this the most effective, on-the-fly, way to assess whether or not something will work for me.
2 | Can I afford it? Like, really, is it within my budget or am I stretching my finances? This one can be a downer but it's so critical to feel good about a new purchase. Too many times I've gone over budget and felt pangs of buyer's remorse.
3 | Do I have anything else like this? If no, that's a good start. If yes, is it something you wear more than twice a week and could use an alternate of? I'm all for buying multiples of something you wear all the time, whether it's a different colour option or a new fabric for a warmer season, but make sure you're not drawn to something just because it's like a piece you already have. Each item in your closet should play a relatively unique role.
4 | Can I think of three outfits I'd wear this with? If yes, great! As long as the outfits consist of things you currently own. If no, then it's probably a pass unless it's for a very special occasion.
5 | Can I take care of this? Too many times I've ignored the 'Dry Clean Only' care tags and figured, no big deal, to find after a couple wears (or less), it's in the bottom of a bag waiting to be dropped off to the dry cleaner, where it will likely remain for at least a week or two. With the exception of wool or cashmere sweaters I try to stick to things I can launder myself.
If you're 5 for 5 then I'd say go for it! If you're under 5 I'd say hold out for something better.
---
So tell me, do you have any shopping safe-guards in place? What's your typical shopping process? Do you plan, plan, plan or do you tend to shop more organically throughout the season? I'd love to hear what works for you! 
---