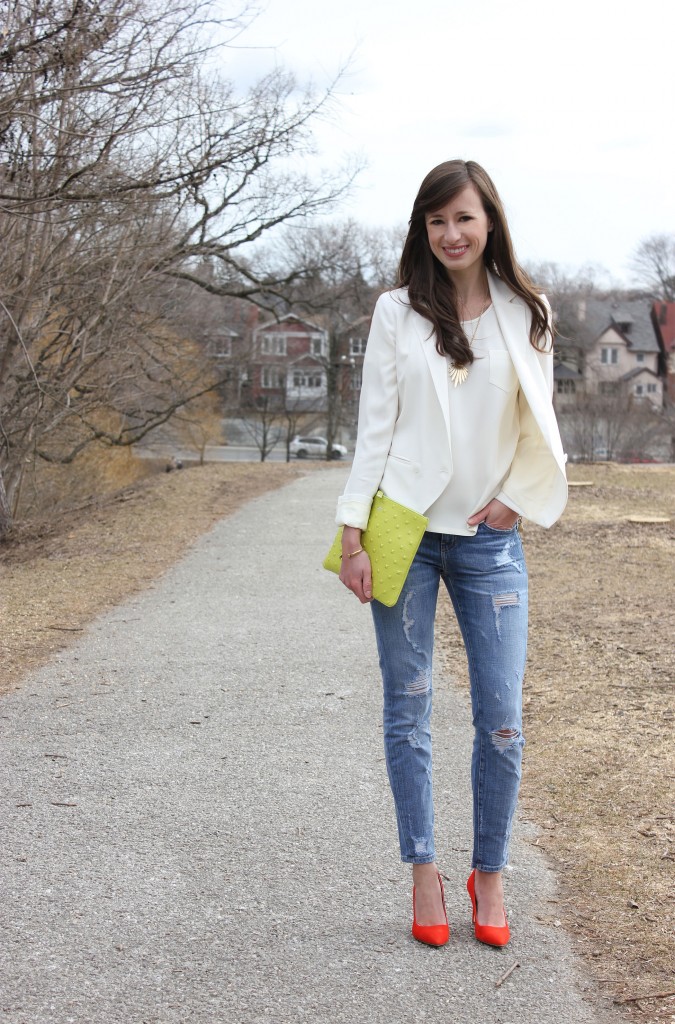 Ah, the very first post. I would like to begin Style Bee with a time capsule of sorts. The spring of 2013 has just begun. Today was the first time I consciously noticed birds chirping and the first time I felt the ground give under my feet instead of just rock hard ice. At this time of year many Canadians are feeling, at last, that winter is weakening. Spring is a time for reawakening and change, whether it's in your wardrobe, your emotional state or work environment. I graduated from university over 4 years ago, yet the sense of summer break beginning still creeps into my psyche.
So summer approaches but the time for frayed cut offs is still a ways away. Thank God! I am a spring baby and I must say it's my favourite season. The wardrobe opportunities are endless and all the best times of the year are still to come. My spring will really kick off this weekend. A good friend is leaving Toronto for the brilliant city of London, England, while another good friend returns for a visit from Montreal. Not to mention the two Easter feasts I'll be enjoying with family. With all these fun events ahead I thought, as always, what should I wear? Something warm enough to fend off winter's spiteful chills but bright enough to acknowledge that the wait is over.
In keeping with the theme of a time capsule I thought I'd combine all my latest and greatest pieces into one look fit for a send off, a welcome back and Easter family fun. So what is the style formula that can handle all that?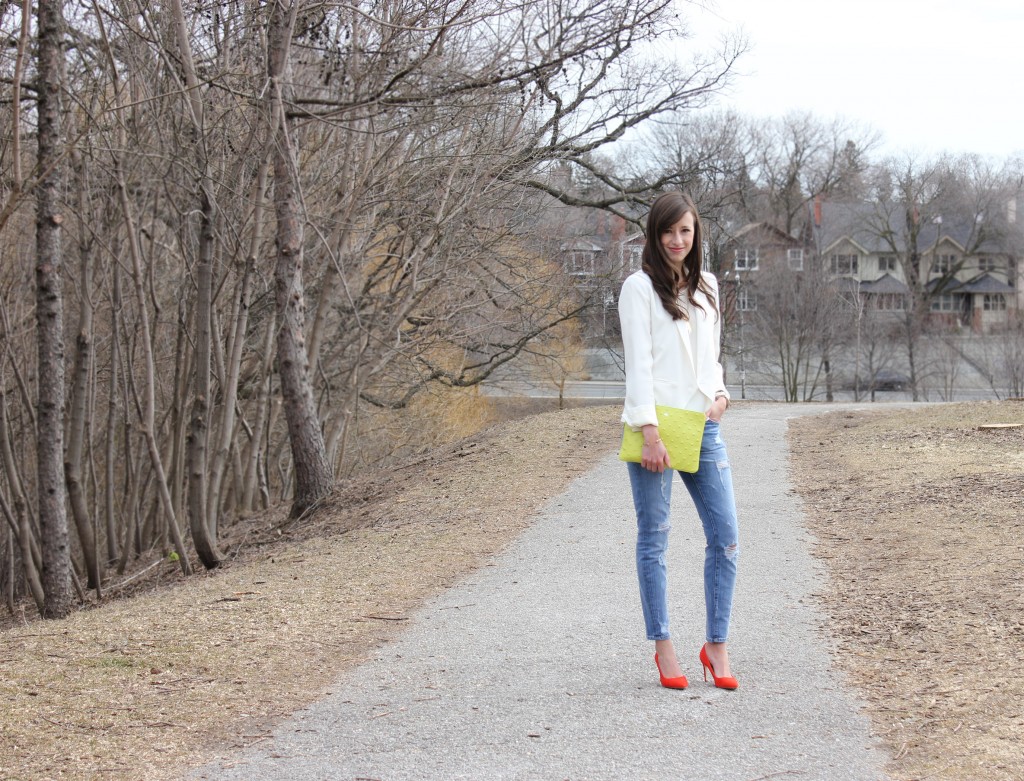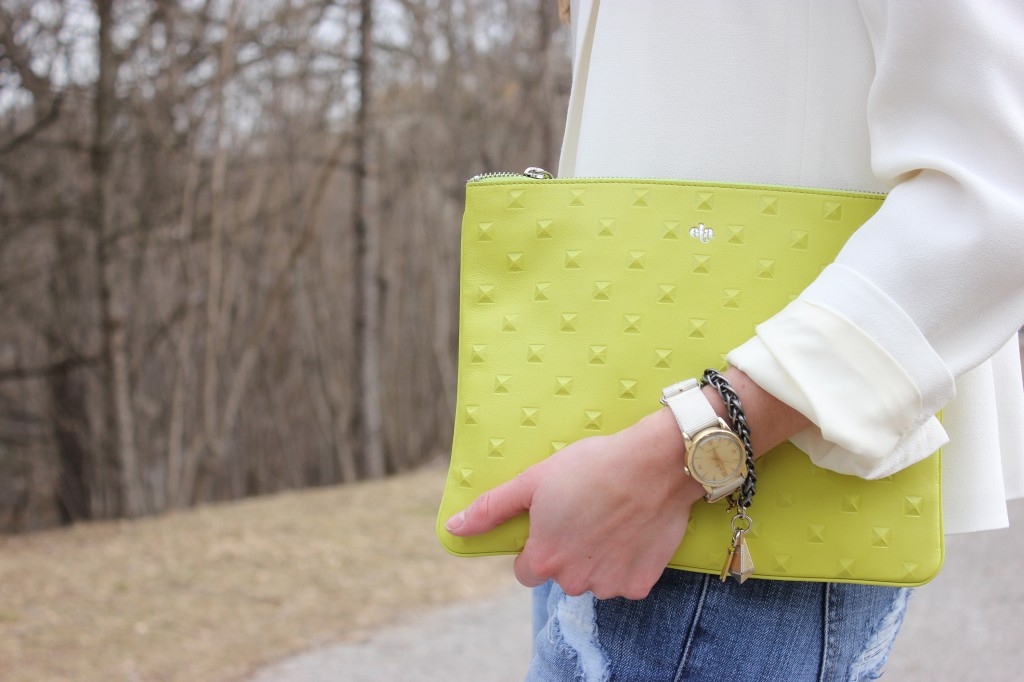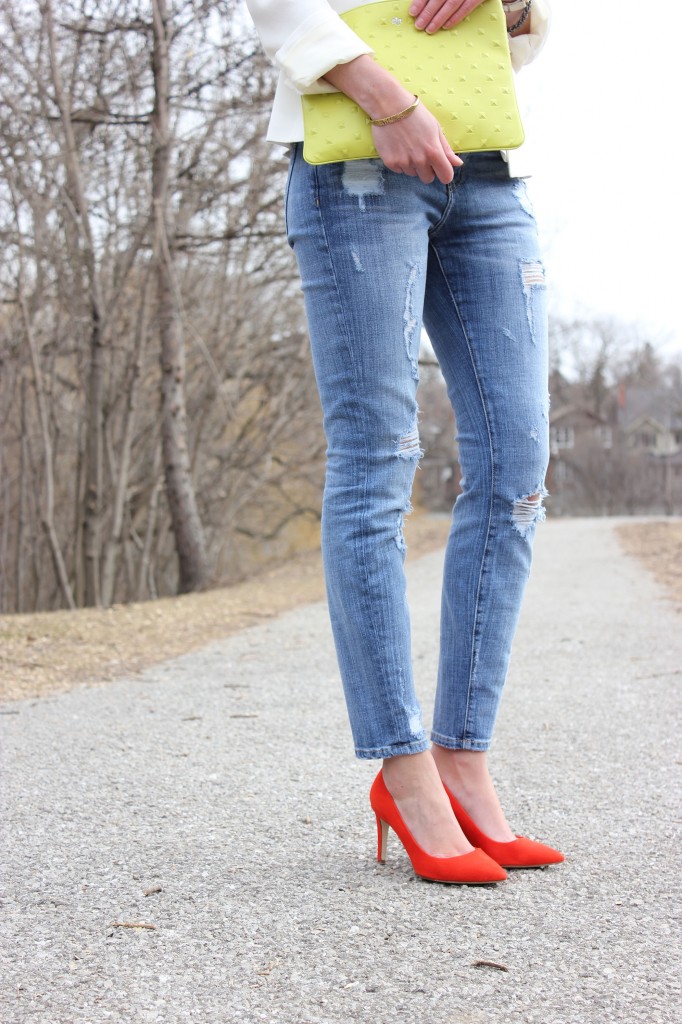 Confession: I'll be swapping my heels for weather ready wellies when we head out to the country for Easter dinners.
So there we have it. The very first Style Bee post. Cheers!