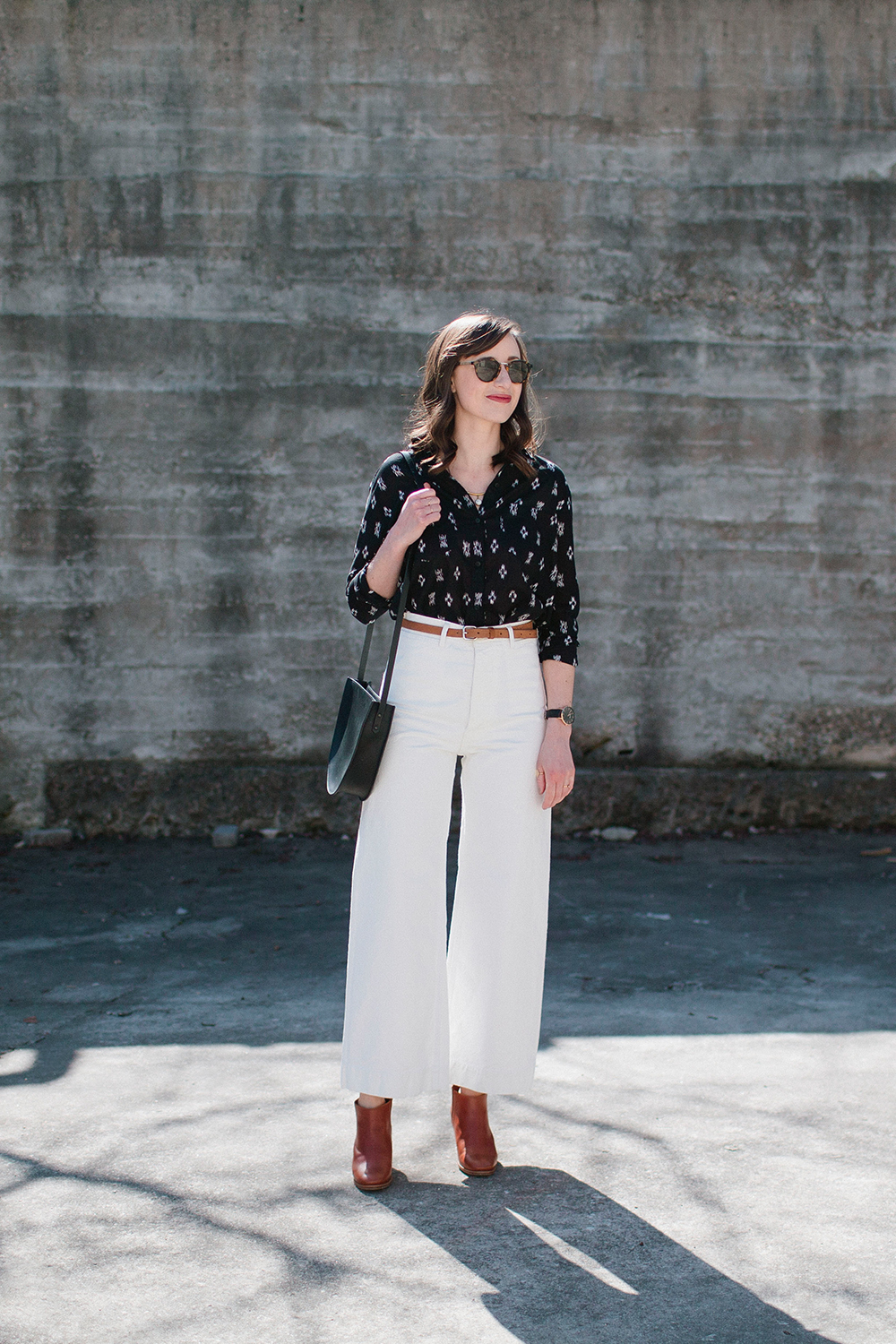 I can't quite believe it but we're almost at the end of this Spring 10 x 10 Challenge and it's making me sad. But before I let my self wallow in the fact that all good (or bad) things must end I will say that this outfit makes me very happy!
I've been taking note of certain silhouettes that I've always loved and consider to be forever timeless. A uniform that can be worn in 1000 variations and always feel both classic and fresh. I consider this look, the button-down, belted, high-waisted denim with boots and shades look, to be one of those quintessential uniforms. It's something you can rock whether you're in your 20's or 60's and still look totally chic but never as though you're trying too hard.
The more I work on this lean closet of mine, the more I appreciate unique pieces that are still completely versatile but add that little bit of surprise and interest to the mix. These pants are one of those special finds that aren't your typical style but still fit beautifully into a small closet. I mean, how often can you tuck a black shirt into white pants and not have any show-through? The answer is almost never! But these bad boys are just thick enough that it works. I also can't get enough of this cropped length. Not only is it bizarrely flattering but it's actually quite practical. These cuffs never even come close to the ground so there's no stress about stains or fraying. I've said it before but when form and function strike a beautiful balance that's what makes a really worthwhile piece.
Do you have any closet heroes that strike that perfect balance for you?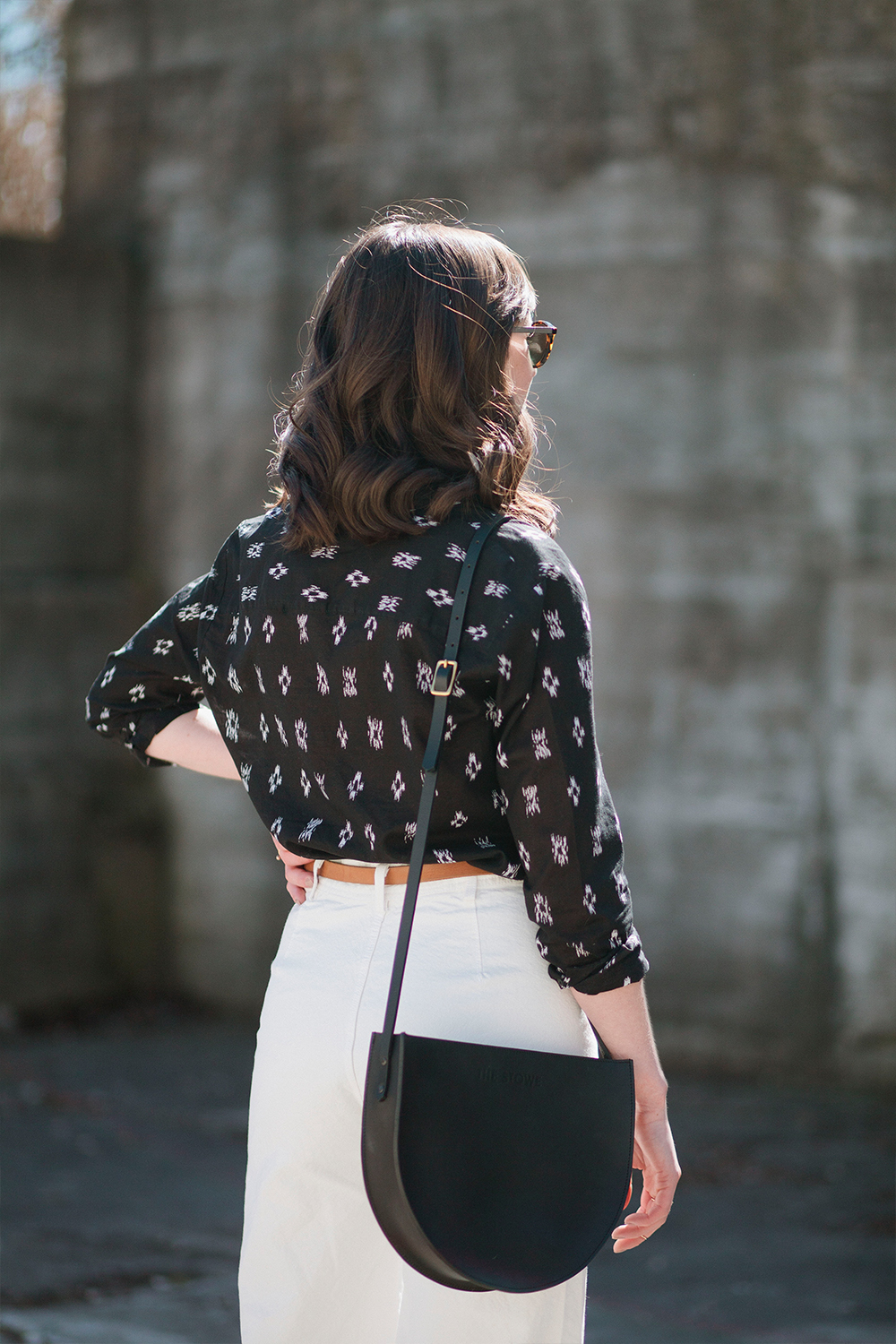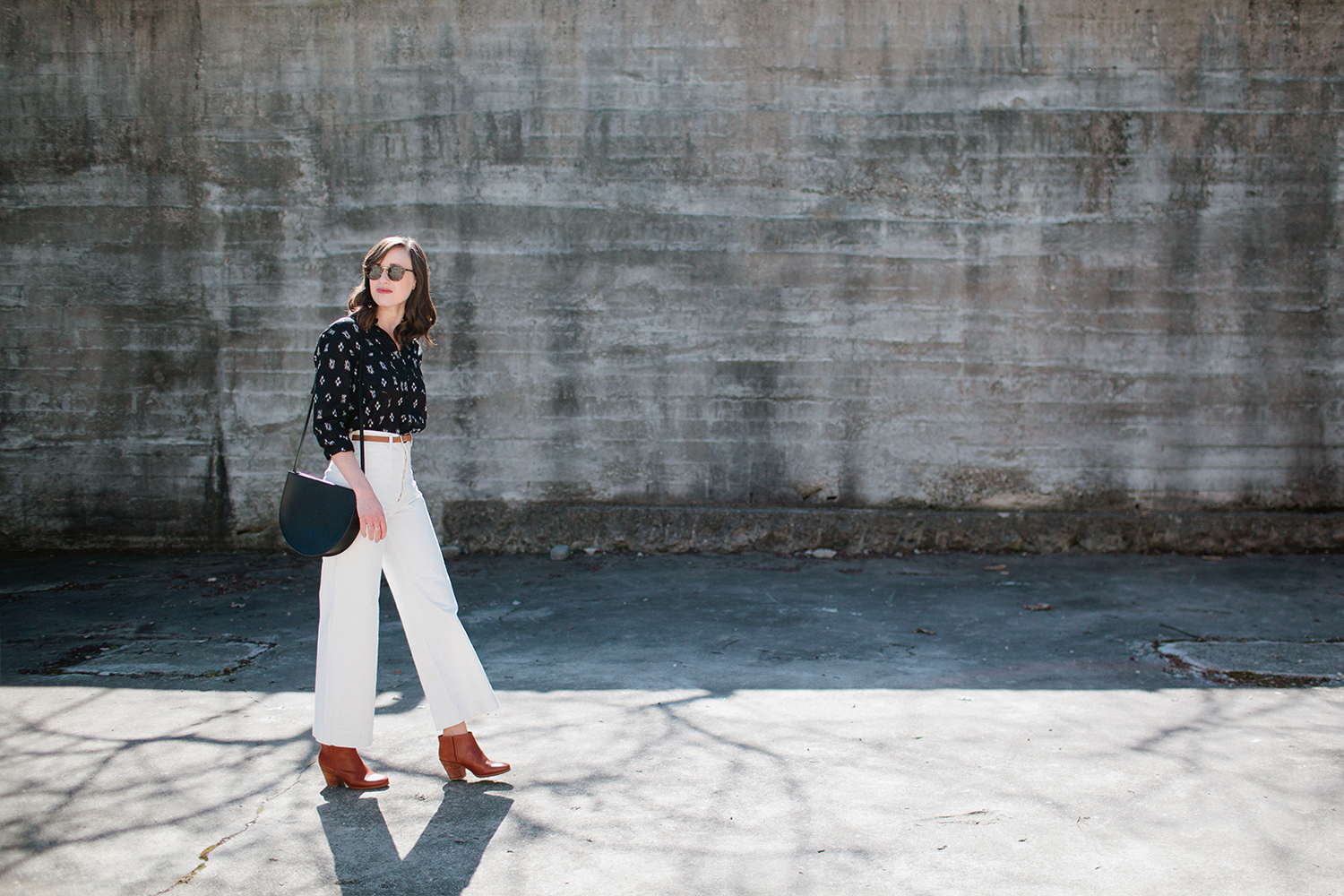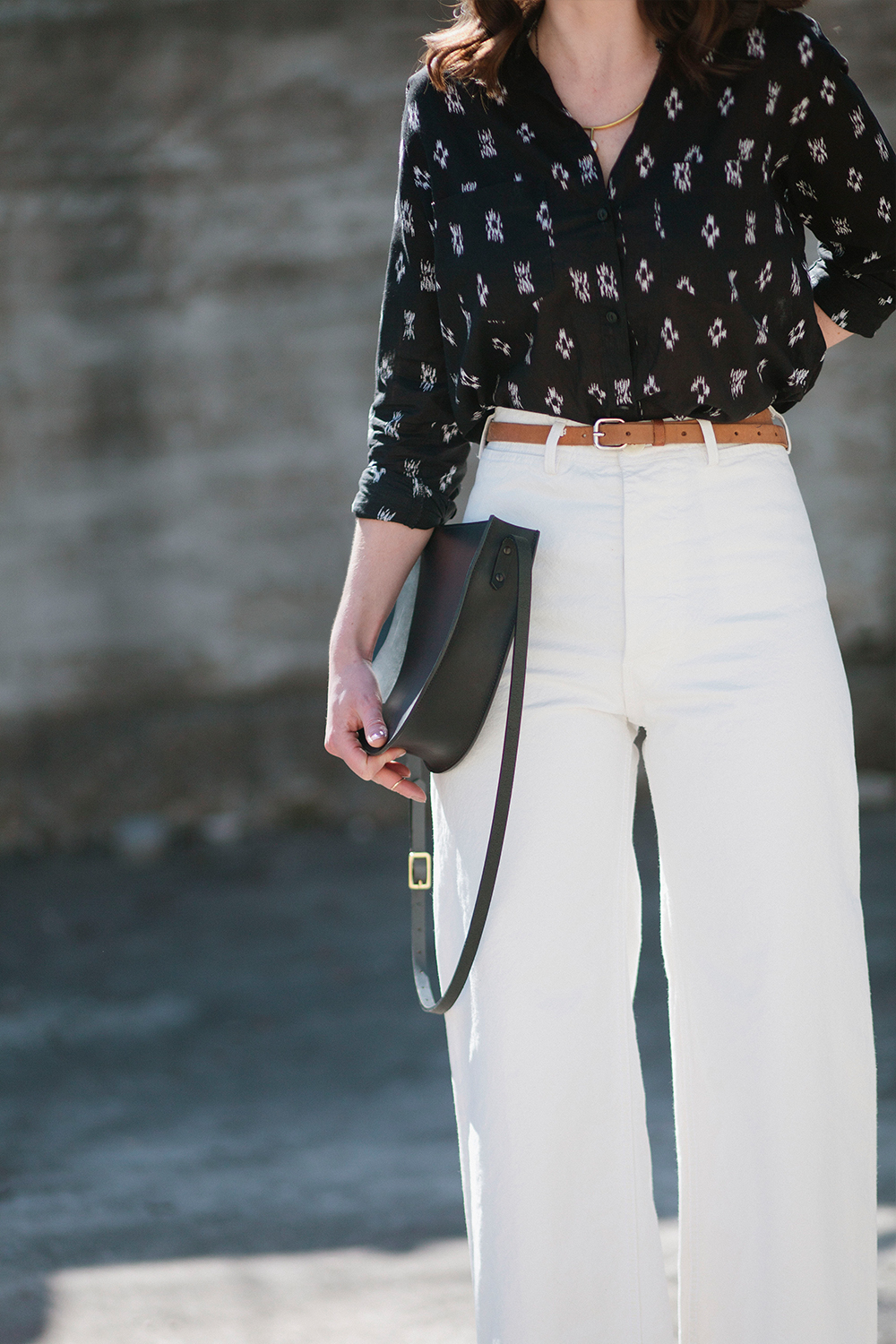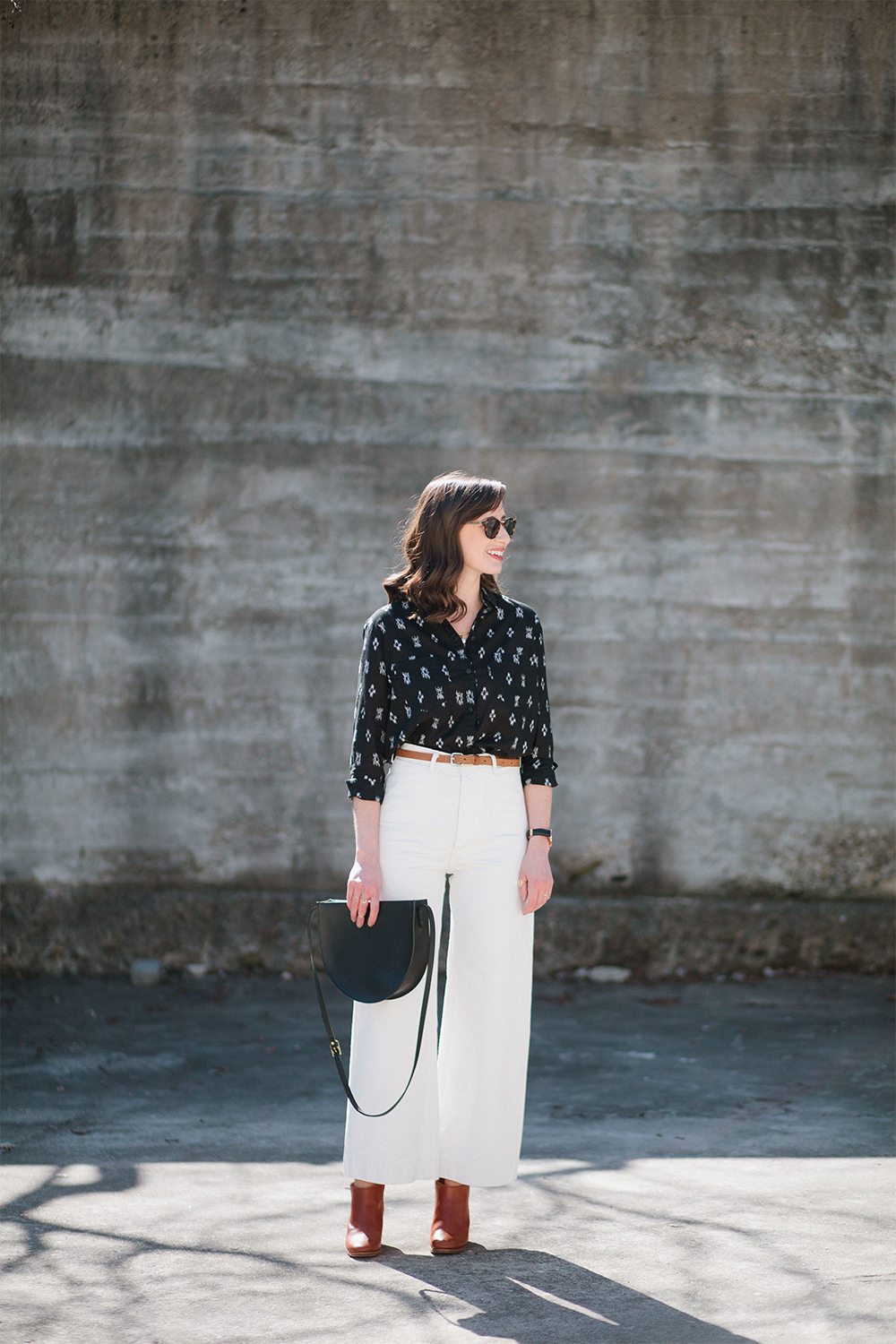 Top old Madewell (very similar) | Belt old H&M | Sailor Pant Jesse Kamm | Eloise Bag The Stowe | Mars Boot Rachel Comey | Necklace c/o Claire Green | Sunglasses c/o Madewell | Watch c/o Cluse
---

---
Photography by Jacklyn Barber.