I'll just come right out and say it, I don't love travelling. I'm a homebody to the core and being away from my home, boys and daily routine is not my first choice. I know, how lame am I? But that said, I also know that leaving my comfort zone and pushing myself to explore new places is essential for me to maintain a positive state of mind and one of the best ways to regain some much needed inspiration. I feel so lucky to be in such a creative field but having to churn out new concepts, content and visual solutions all the time can definitely be draining. As luck would have it, the perfect opportunity arose for me to meet up with some of my dearest friends, get some much needed invigoration and explore two of the most enchanting cities I've ever seen, Amsterdam and Paris.
I was very fortunate to have a place to stay in both spots (not to mention the BEST hosts) and enough Visa points to get me there and back, which made this trip pretty much impossible to deny. So I booked my flights, packed my bags and off I went. 7 fabulous days followed and in the blink of an eye I was back at home snuggled up with my guys feeling completely revitalized and pinching myself to make sure it hadn't just been a dream. Today I'm sharing all the highlights from a 7 day trip that was chock full of delicious food, good friends, stunning views, and way more than a few glasses of wine. So here we go!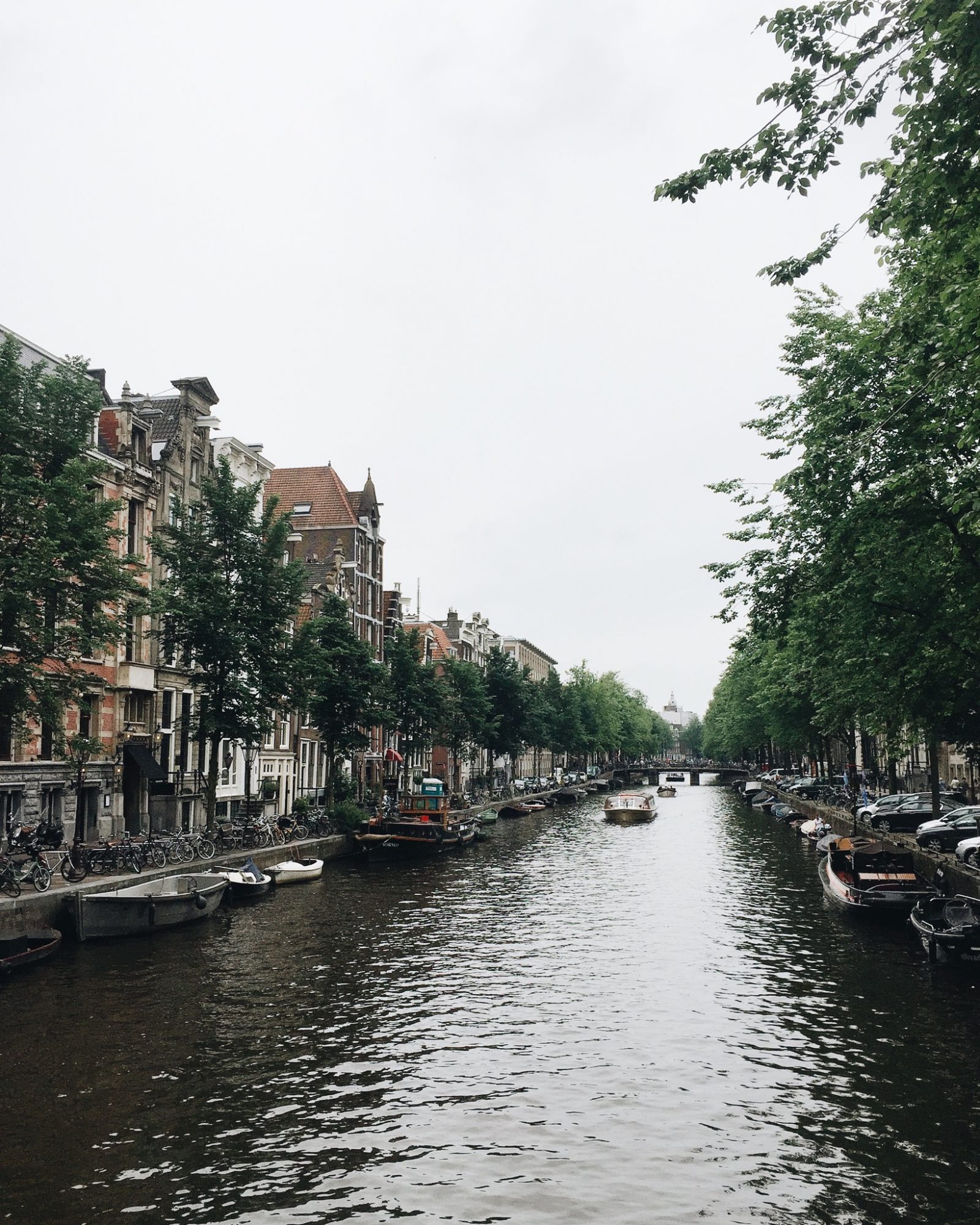 ---
AMSTERDAM
---
I flew into Amsterdam to spend a long weekend with my friends Ben and Hannah who recently relocated there from Toronto. They're two of the most talented, gracious, hard-working, fun-loving folks I know and I couldn't have asked for a better duo to show me around their beautiful new city. It was a great chance for us to catch up, check out a few of their favourite spots and try a few new ones too! Their apartment is every bit as charming as I'd imagined (Hannah is a creative genius) and I was thrilled to be one their first Canadian guests. Here's a few shots of their amazing West-Amsterdam flat, just steps away from stunning Vondelpark.
---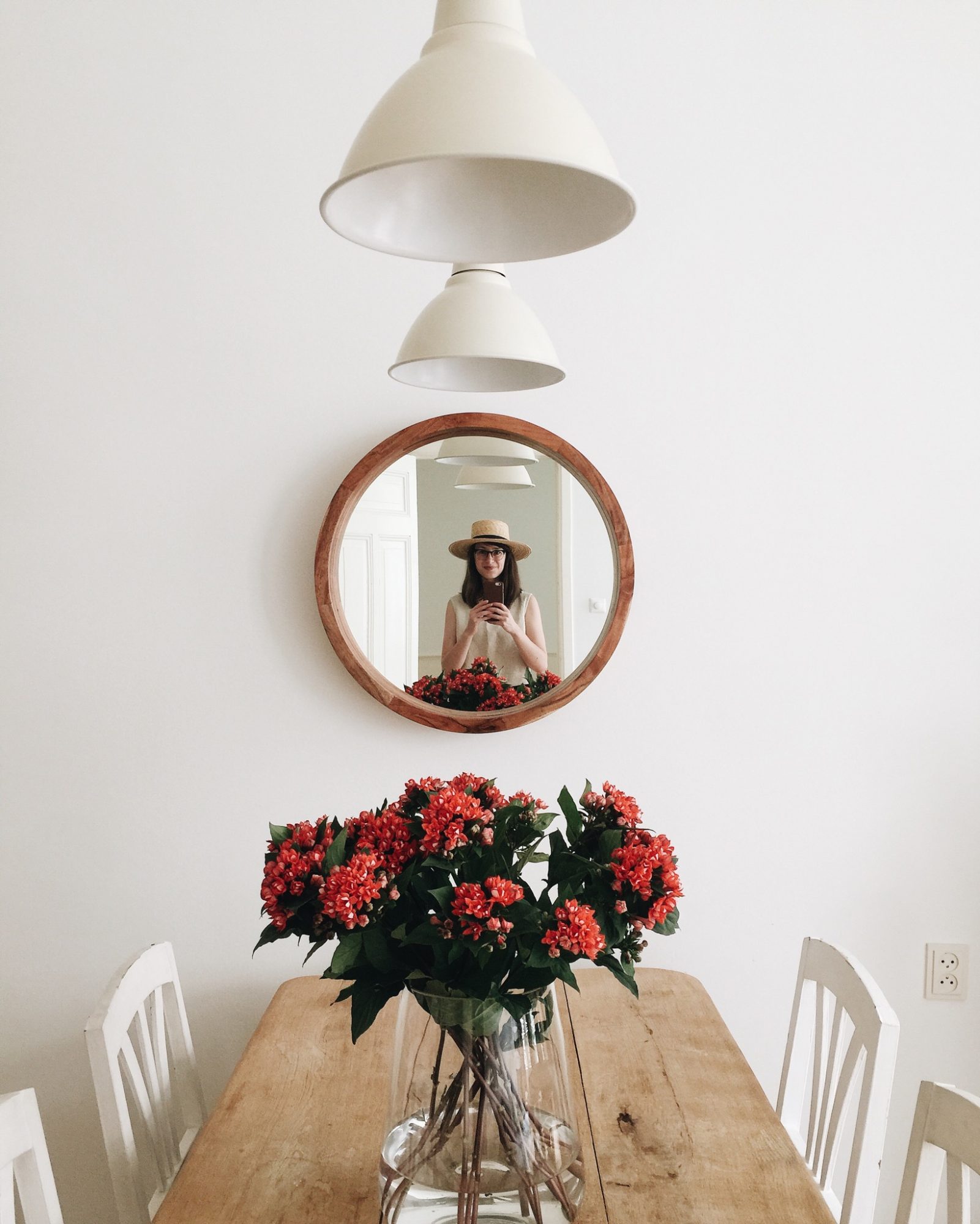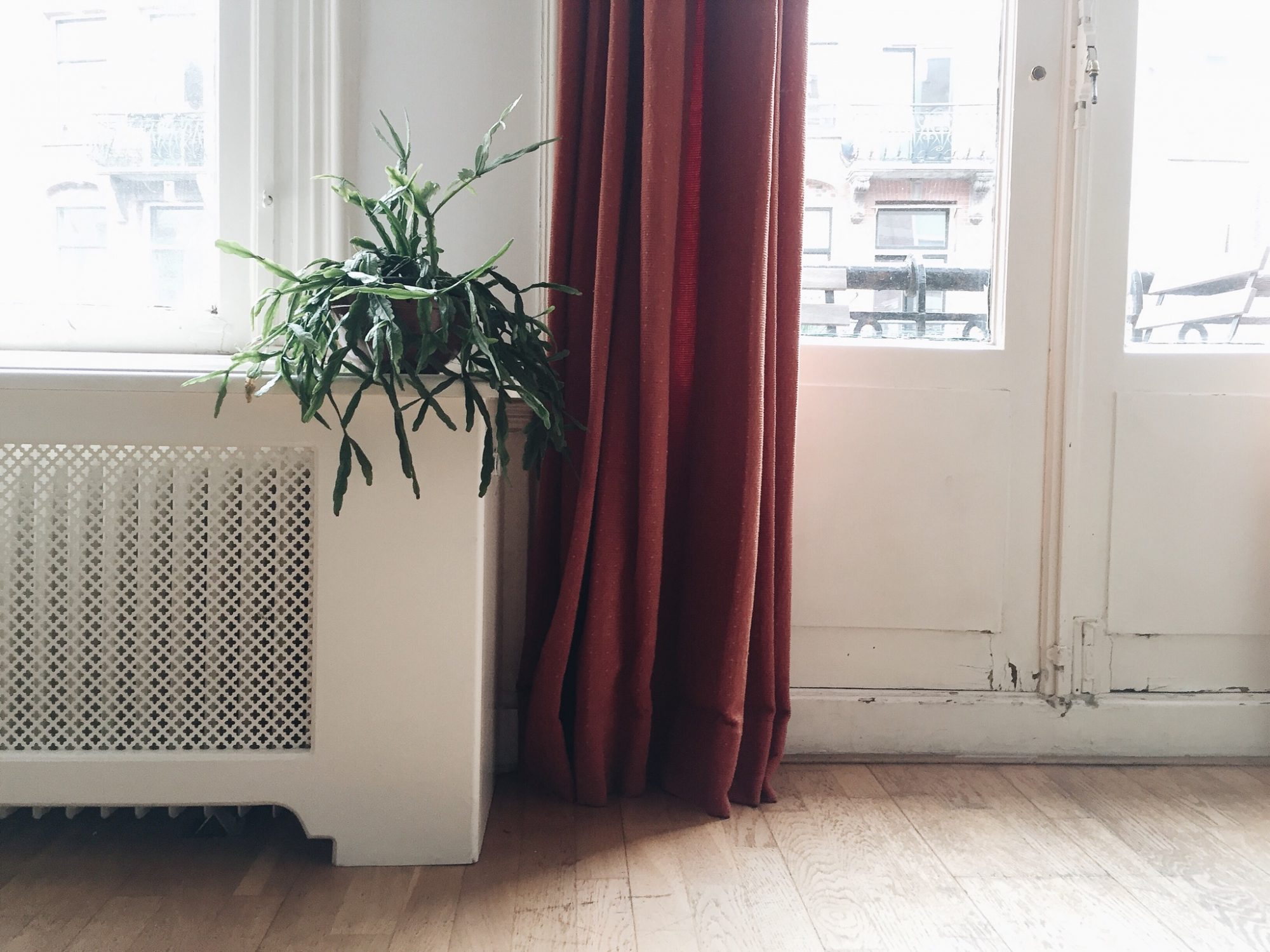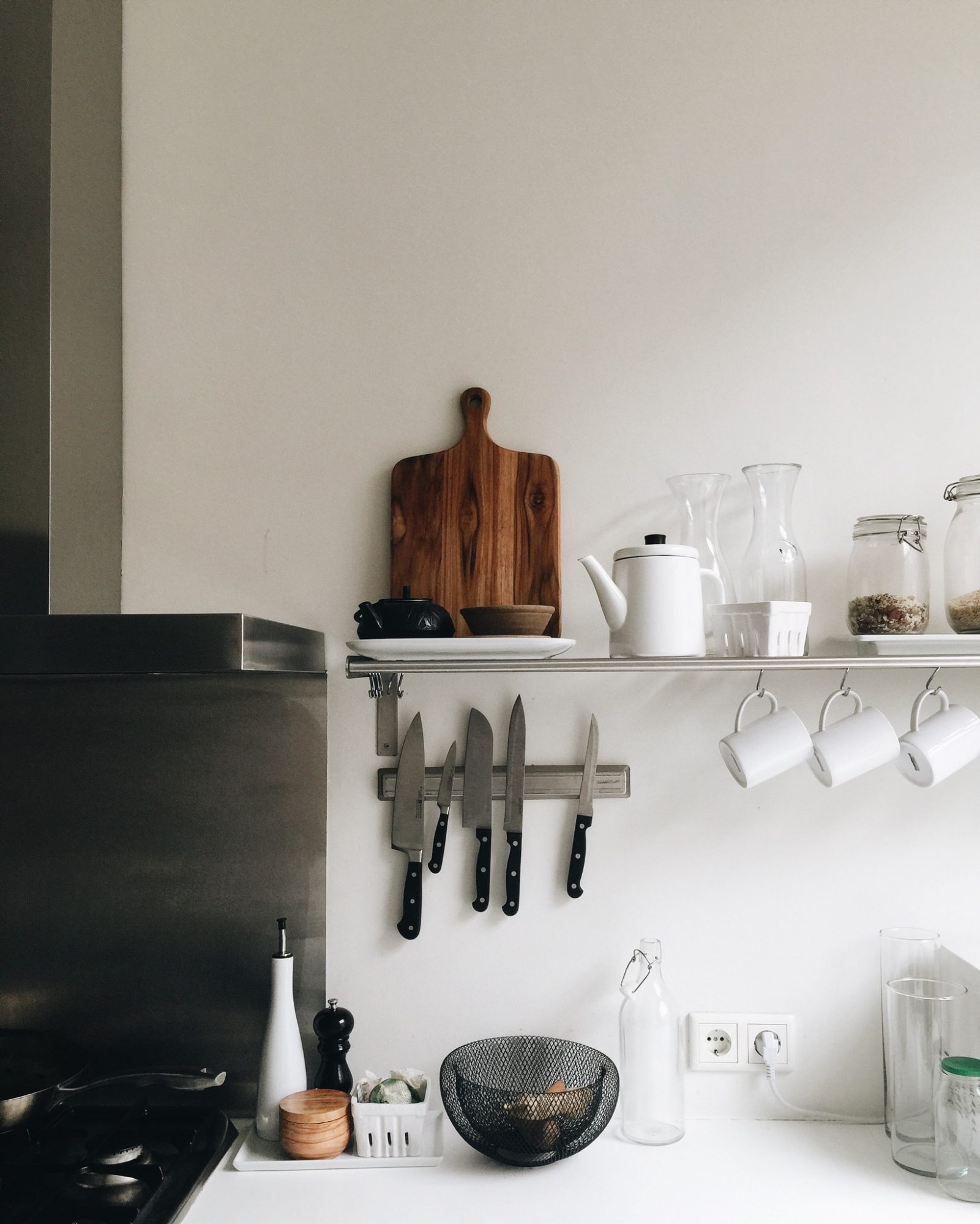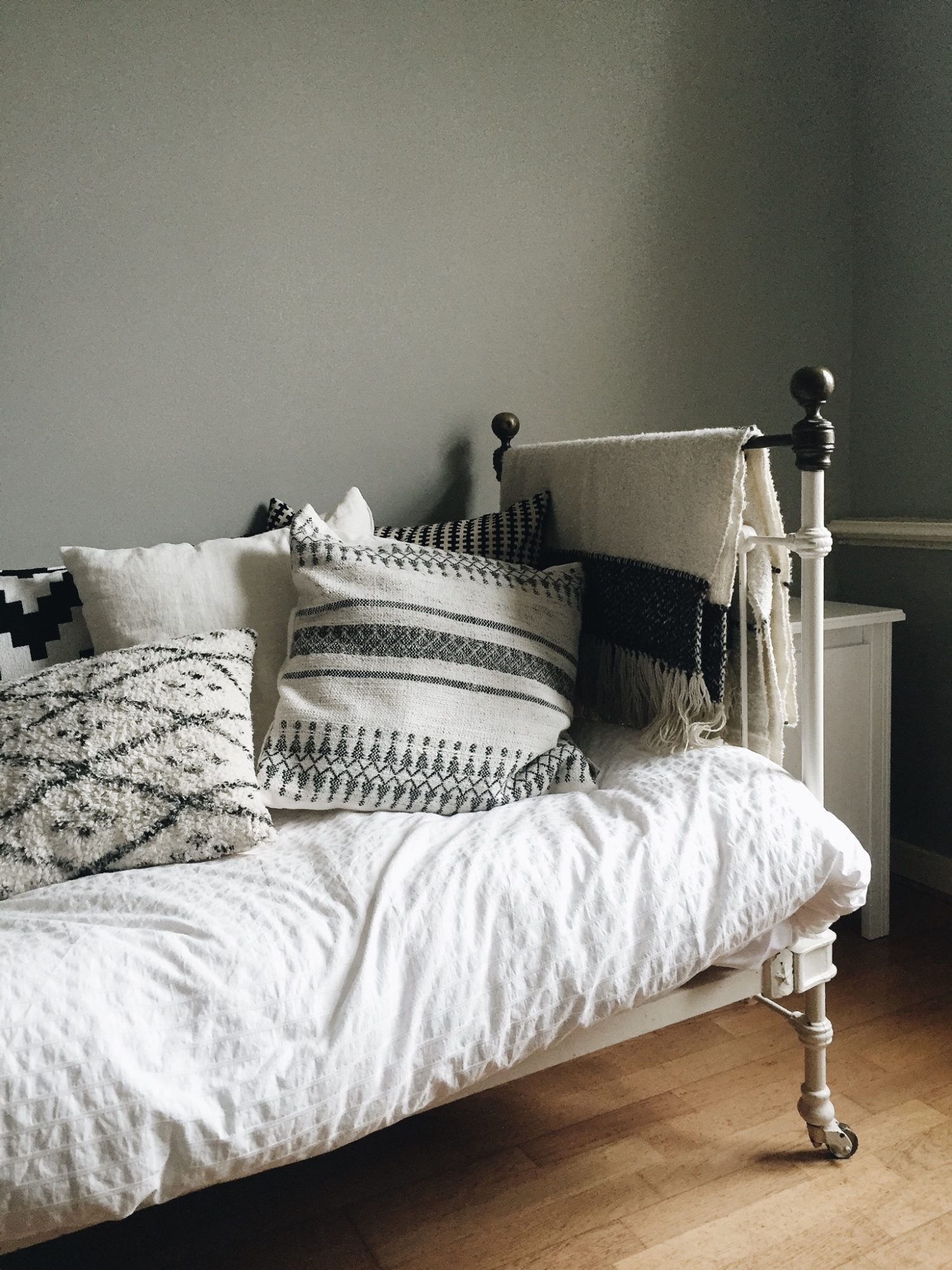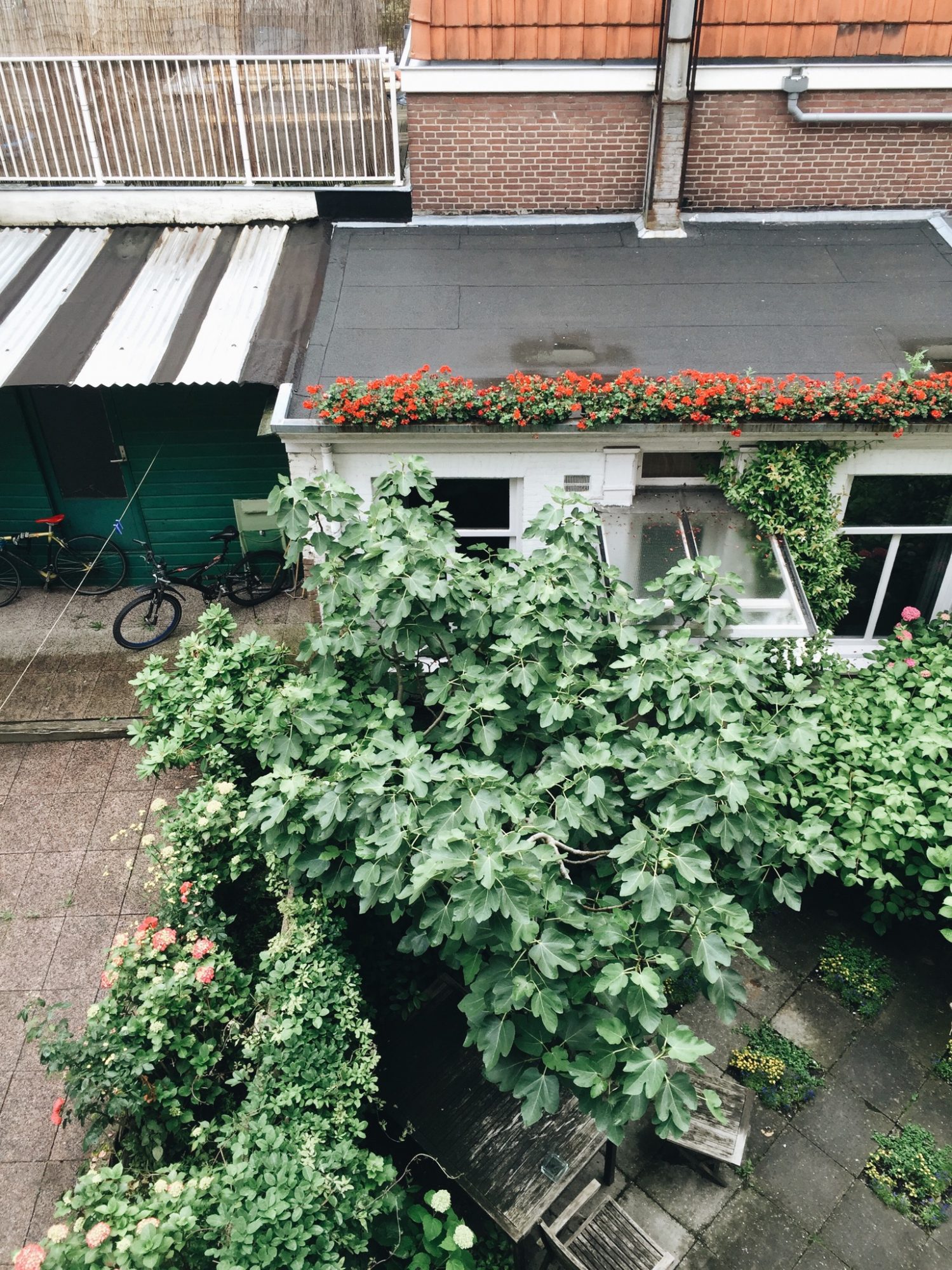 ---
DAY 1
---
We started by exploring the Kinkerstraat area and I was immediately taken by the stunning old buildings, delightfully prolific flower shops and adorable cafes (not to be confused with the coffee shops, which I also visited). We stopped for a flat white after popping into Wildernis, where I drooled and squealed over, literally, every detail of the shop. Then we sat down to refuel over Moscow Mules and an epic charcuterie board on a cute patio overlooking the canal.
---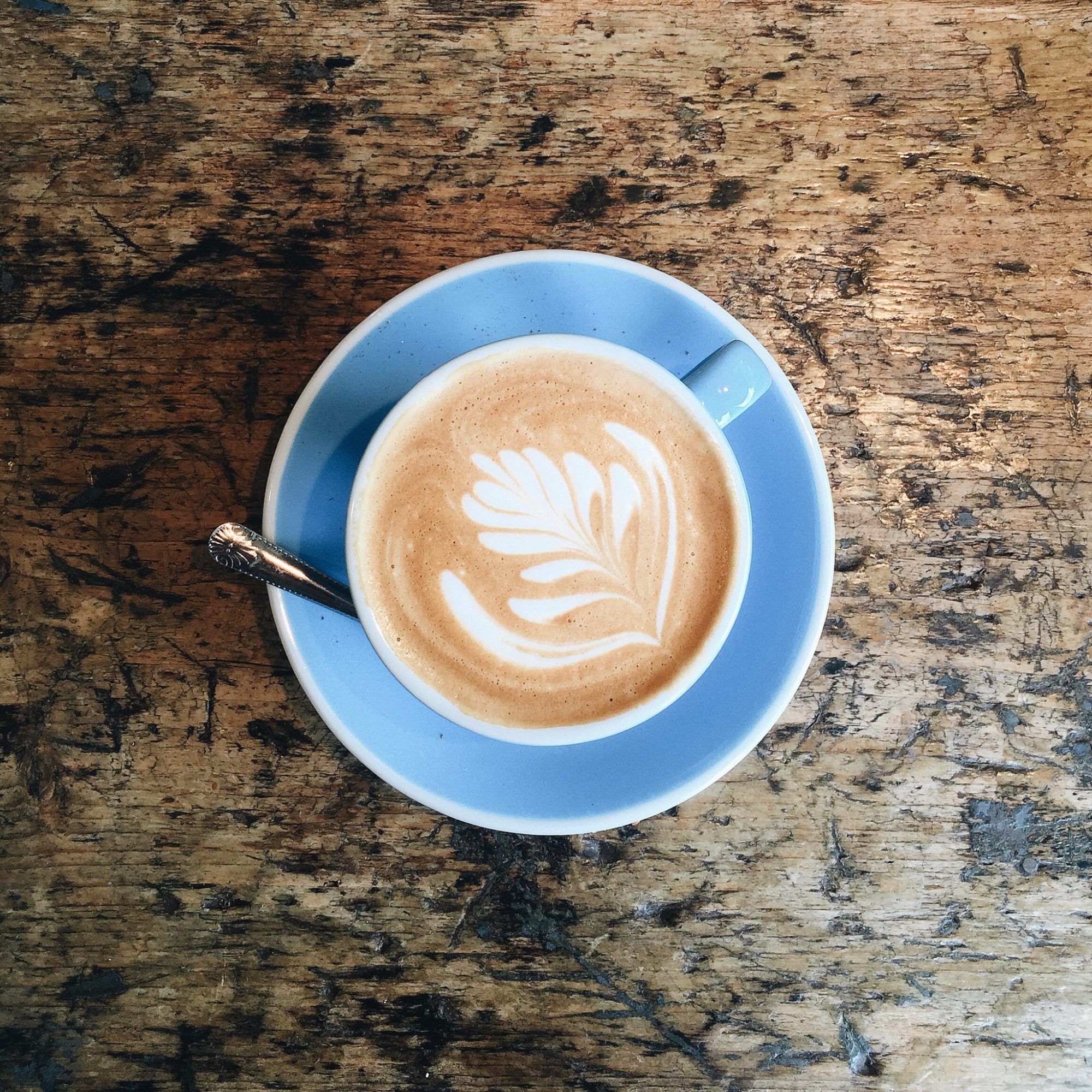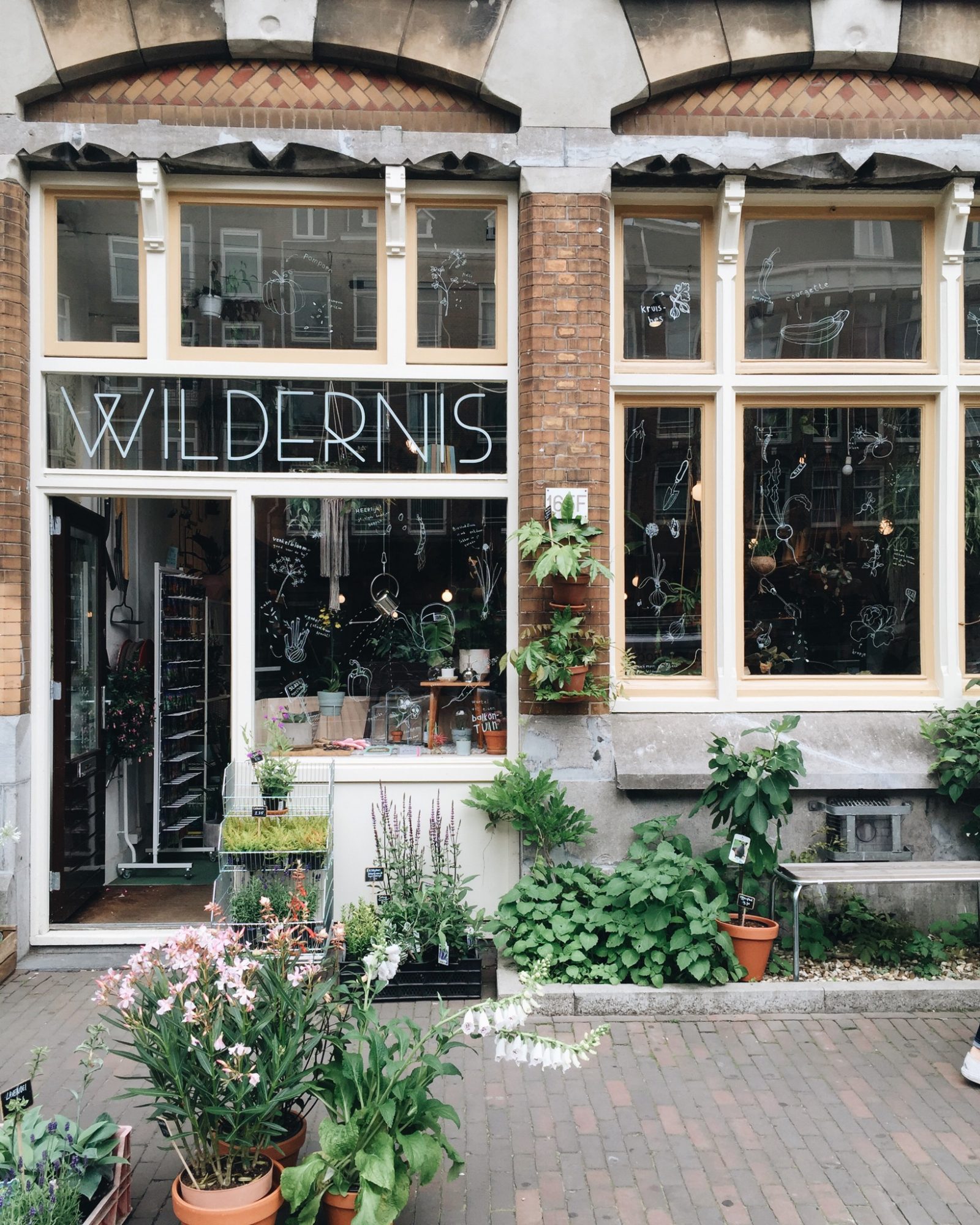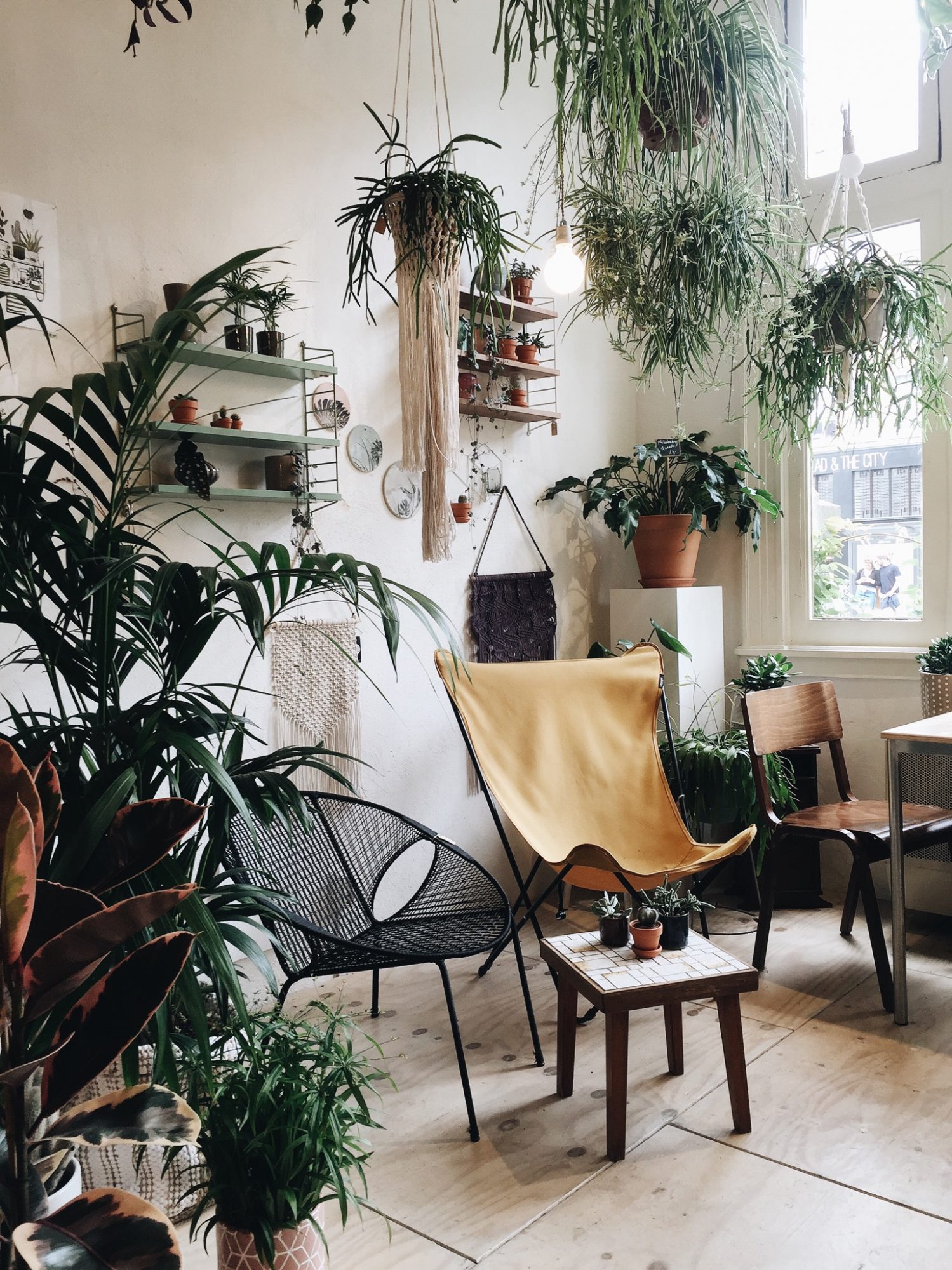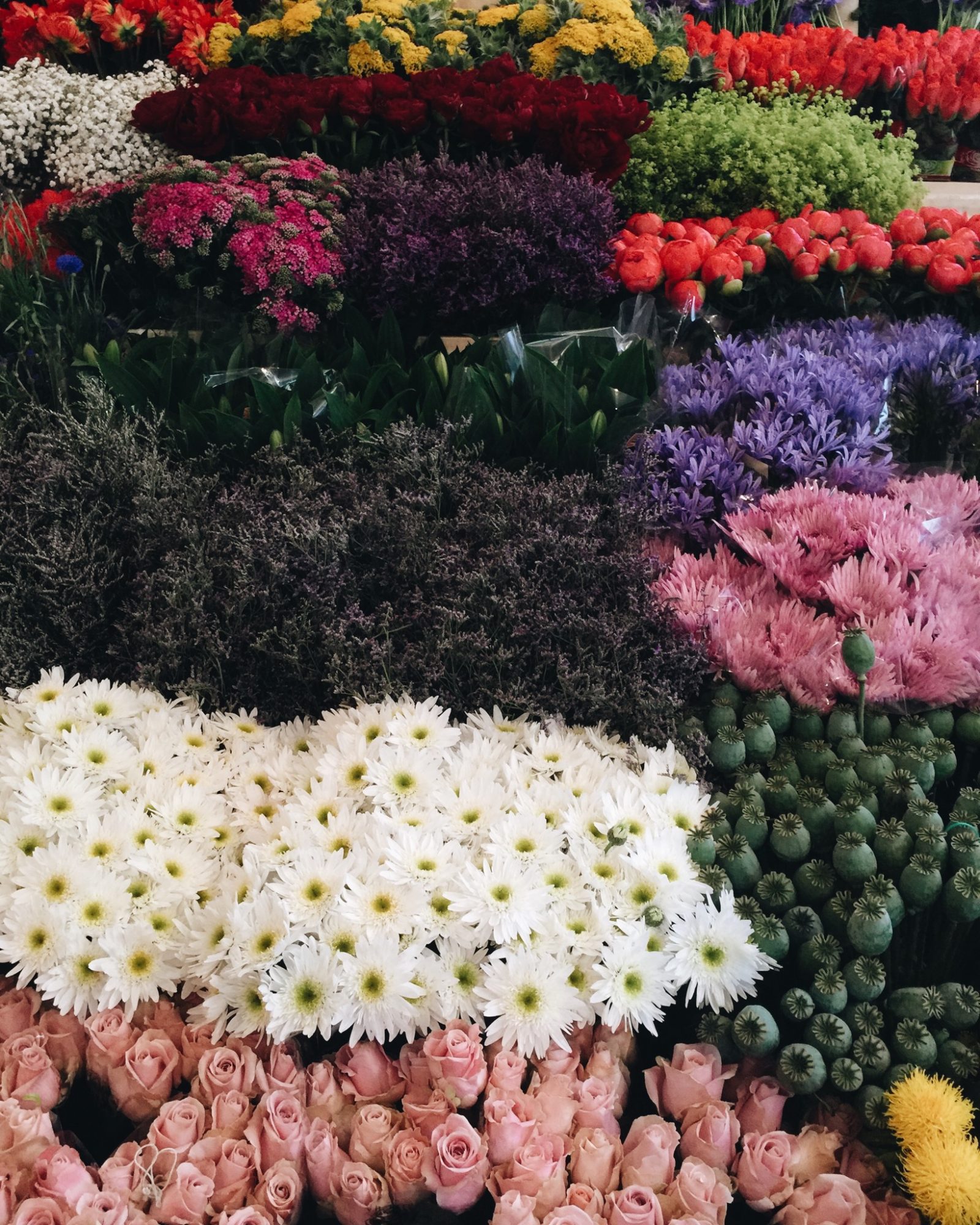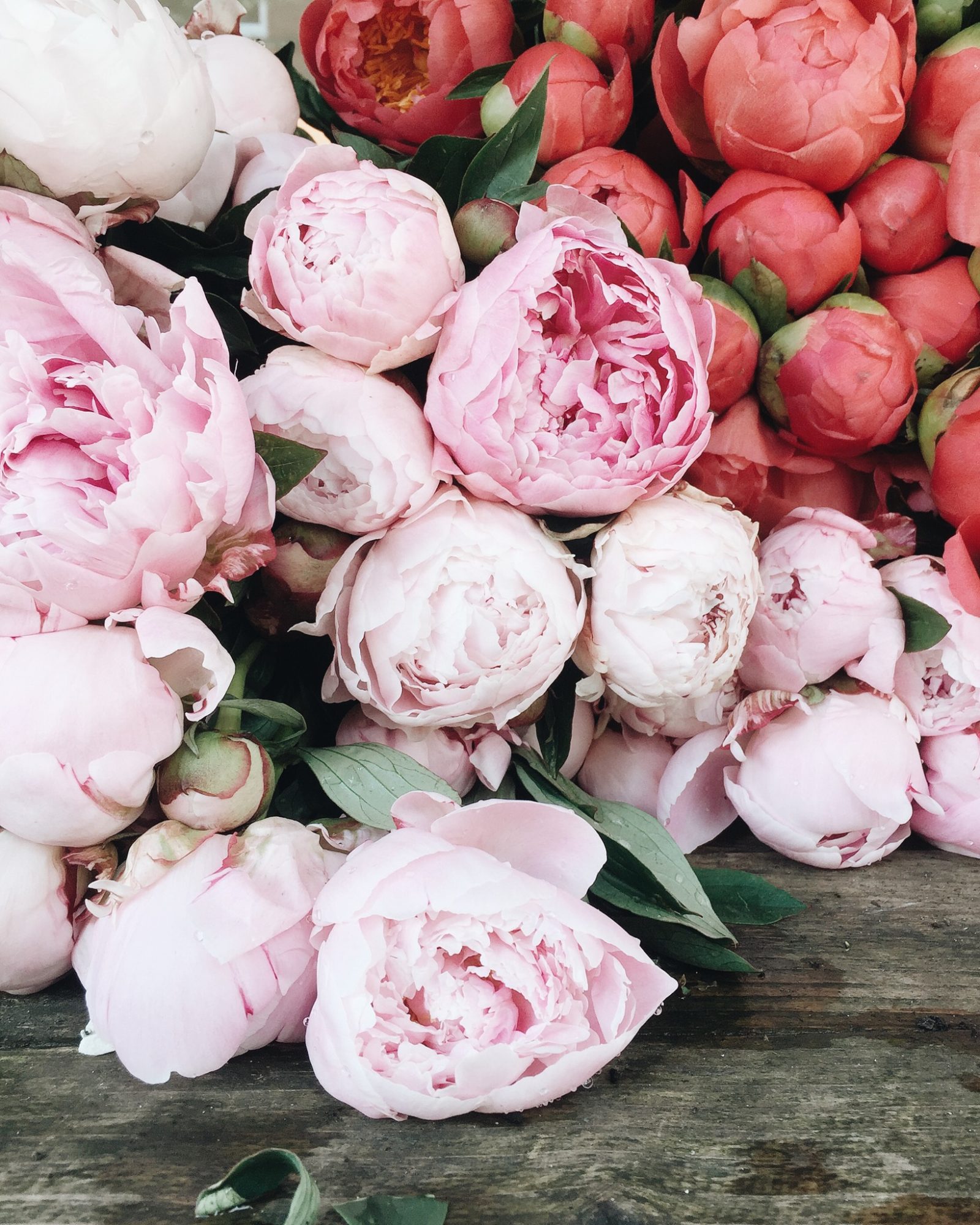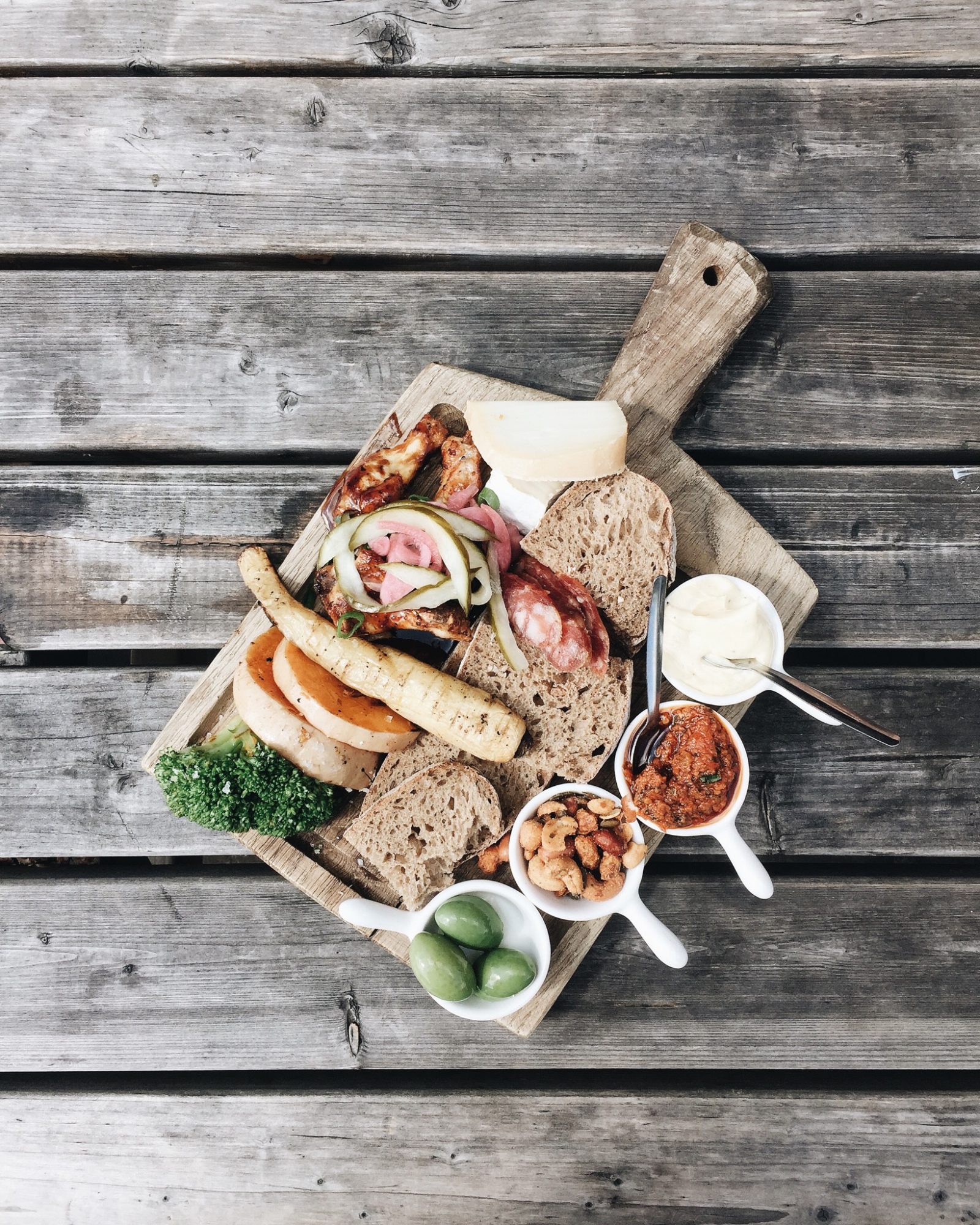 ---
In the evening we hopped on our bikes and spun over to Rijsel Rotisserie for a delectable Dutch dinner, followed by drinks on a floating canal patio. It was my first time biking in such a busy city, especially one where everyone bikes everywhere and road signs are just suggestions. There were a few awkward interactions with less than enthused locals but once I got the hang of it, it was very fun and so liberating!
---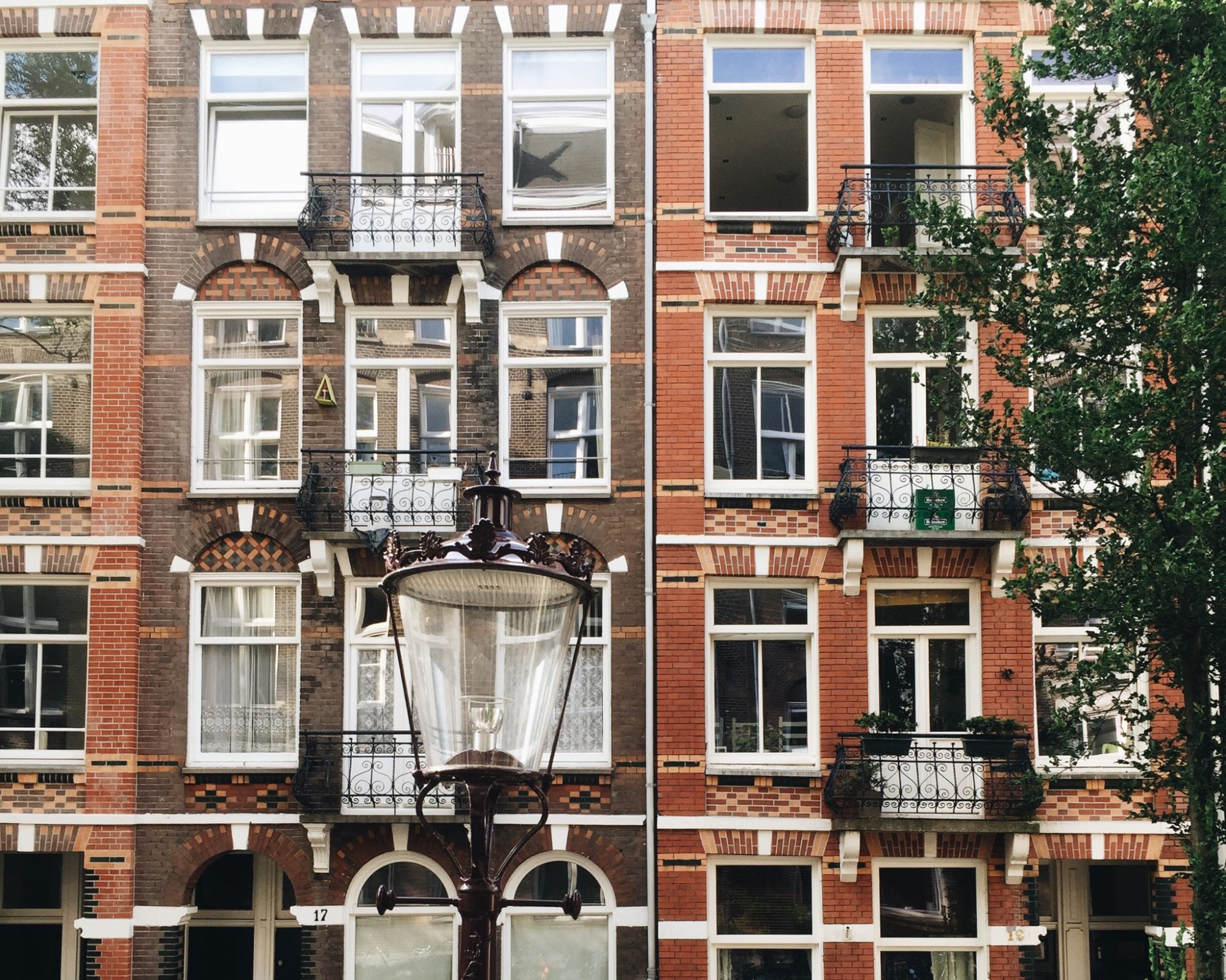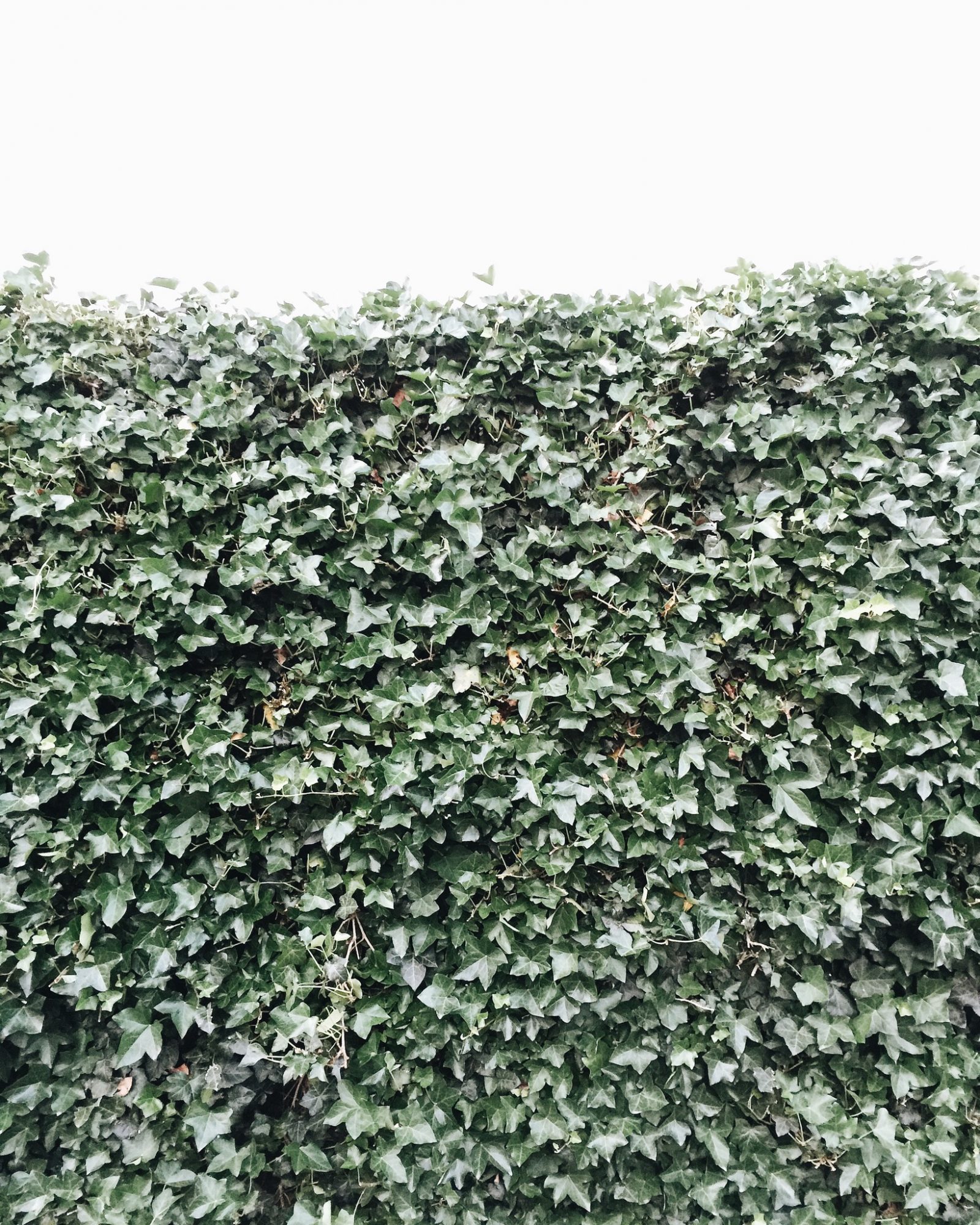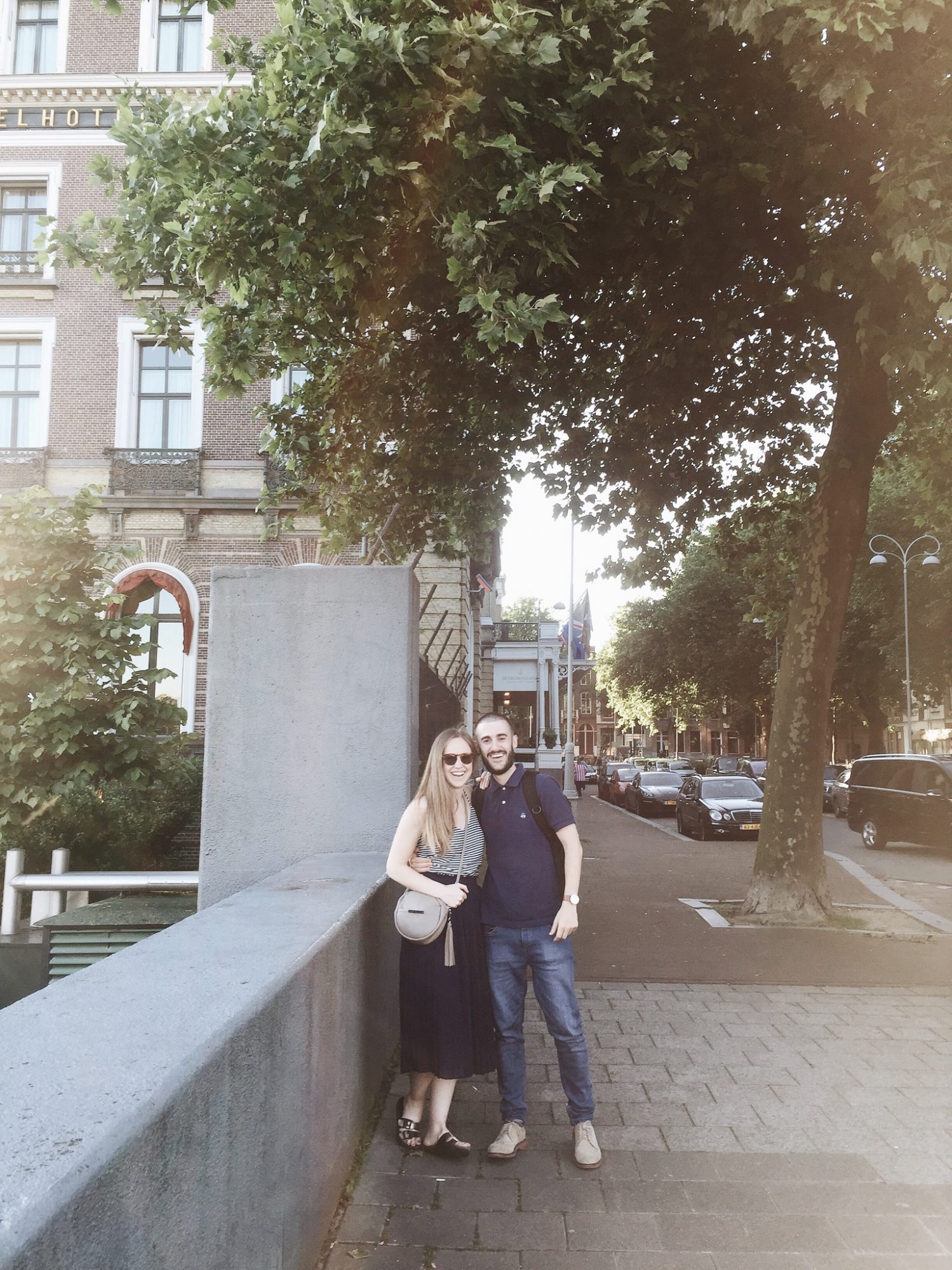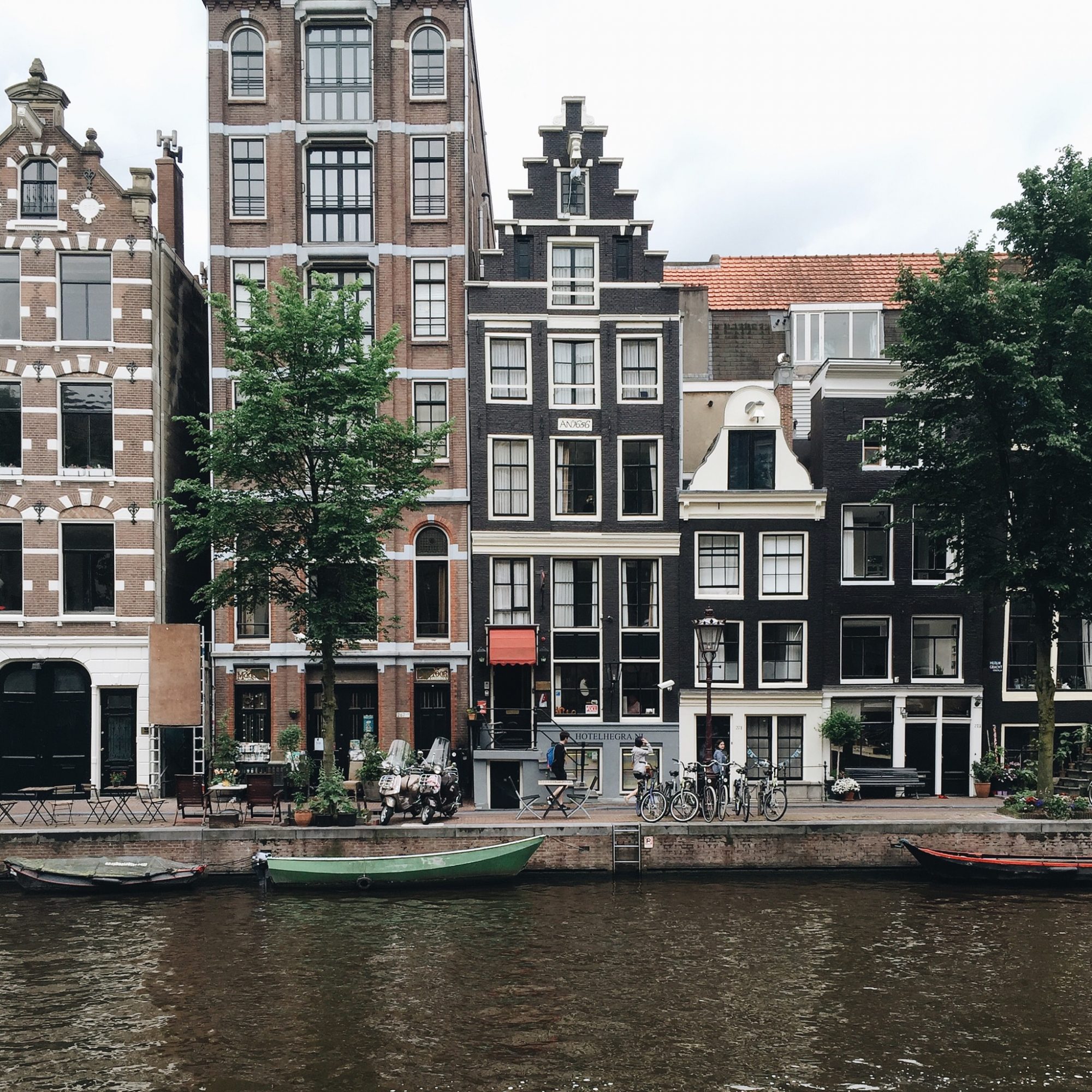 ---
DAY 2
---
We started Saturday with a stroll through the local market. My mouth was watering over all the cheeses, cured meats, pastries and flowers. Ben insisted I try a traditional Dutch treat known as pickled herring which was nowhere near as horrendous as I anticipated. It actually looks much less appealing than it tastes. No surprise but the flower stalls were fabulous and it took everything I had to resist buying all the sunflowers and peonies I could carry. Then we hopped aboard Gs brunch boat for a scenic toodle through the canals and a tasty breakfast treat.
---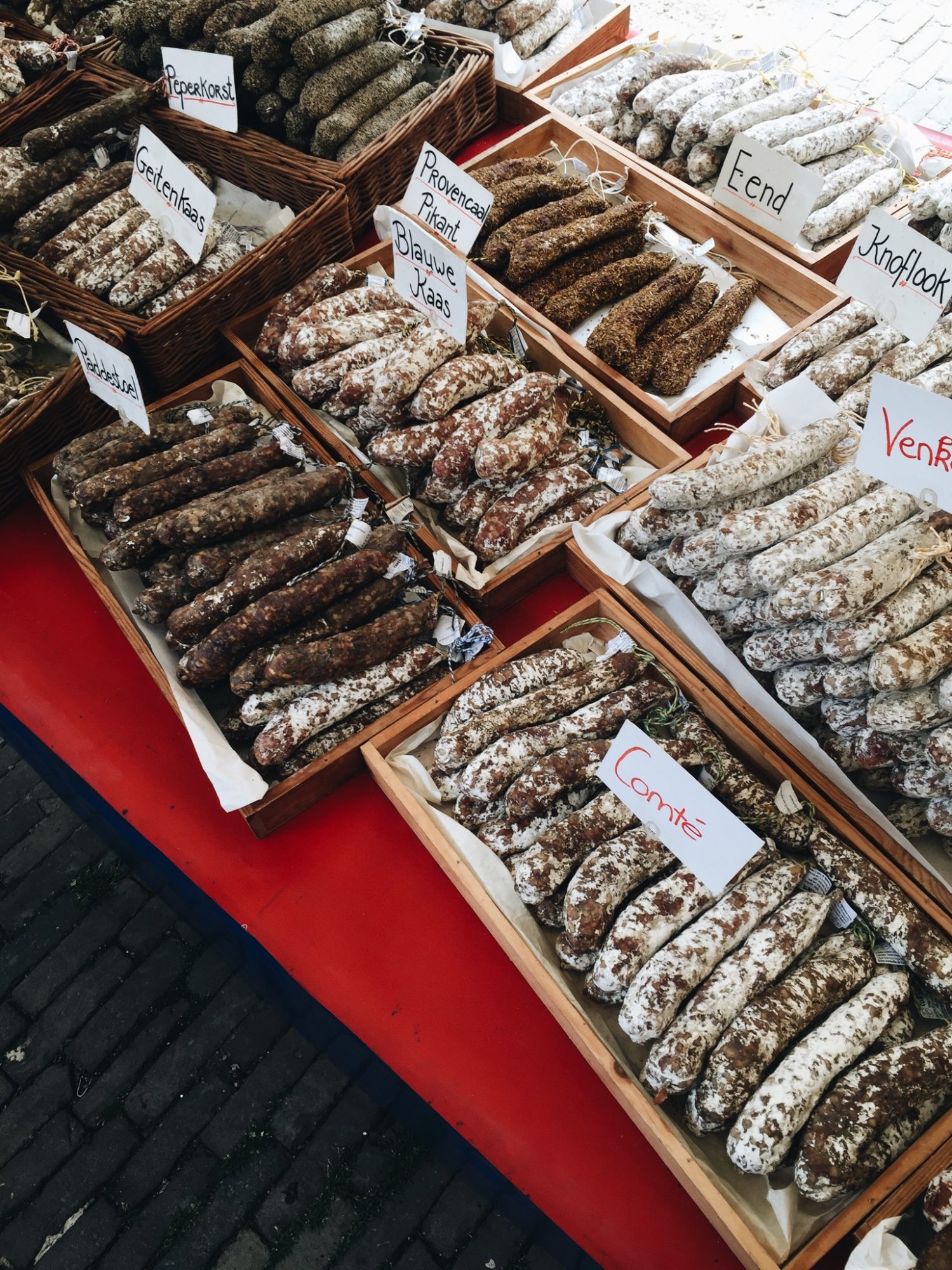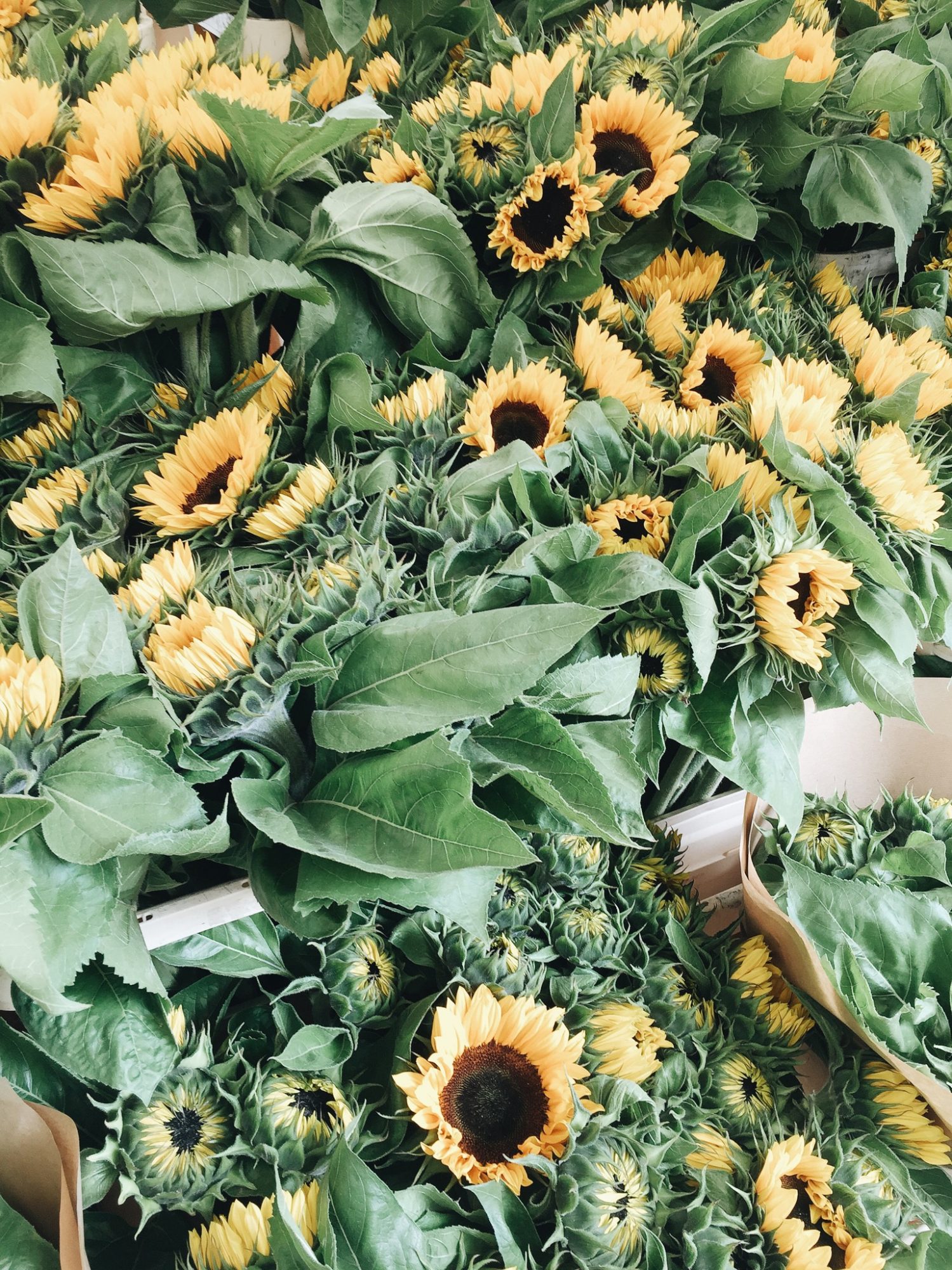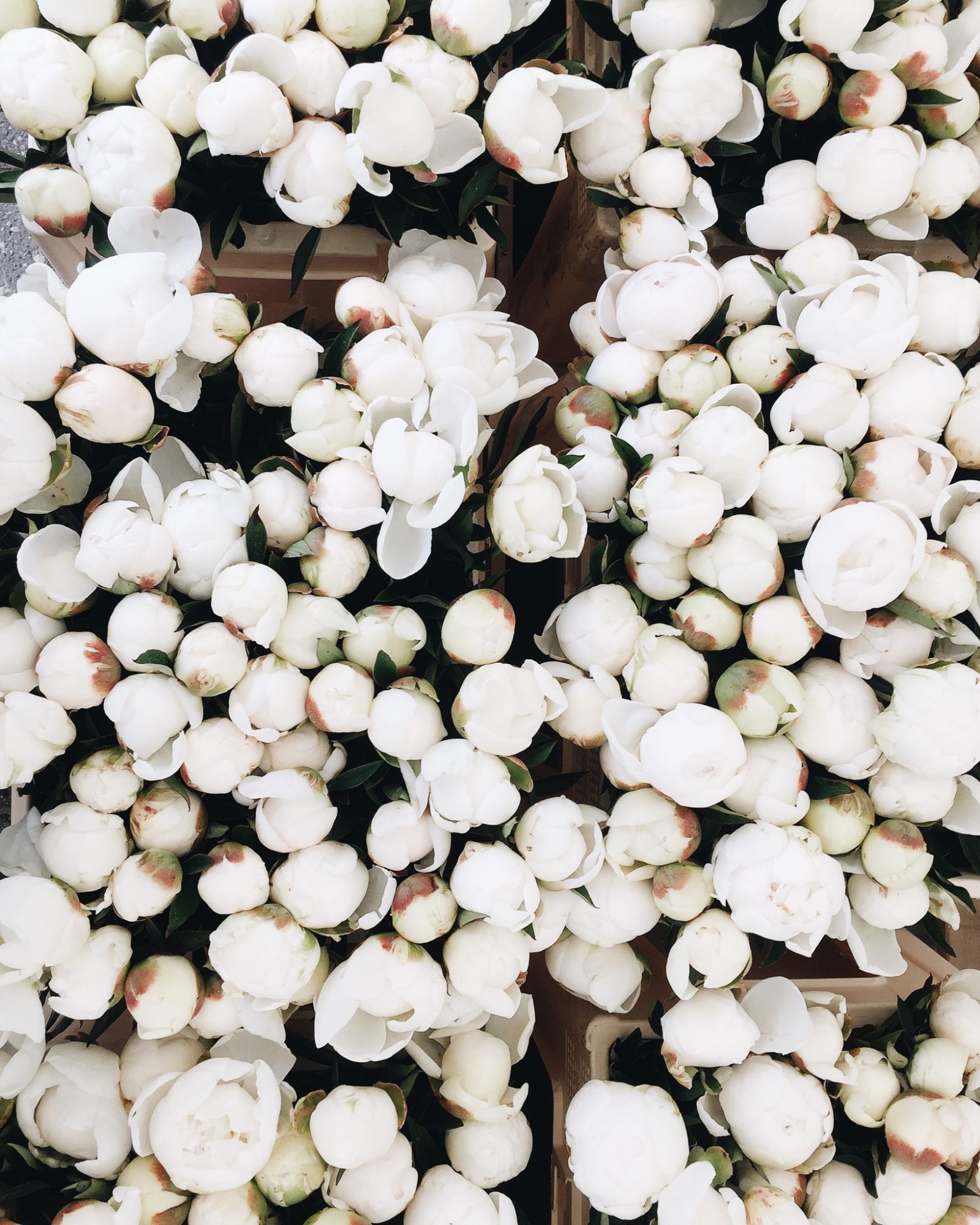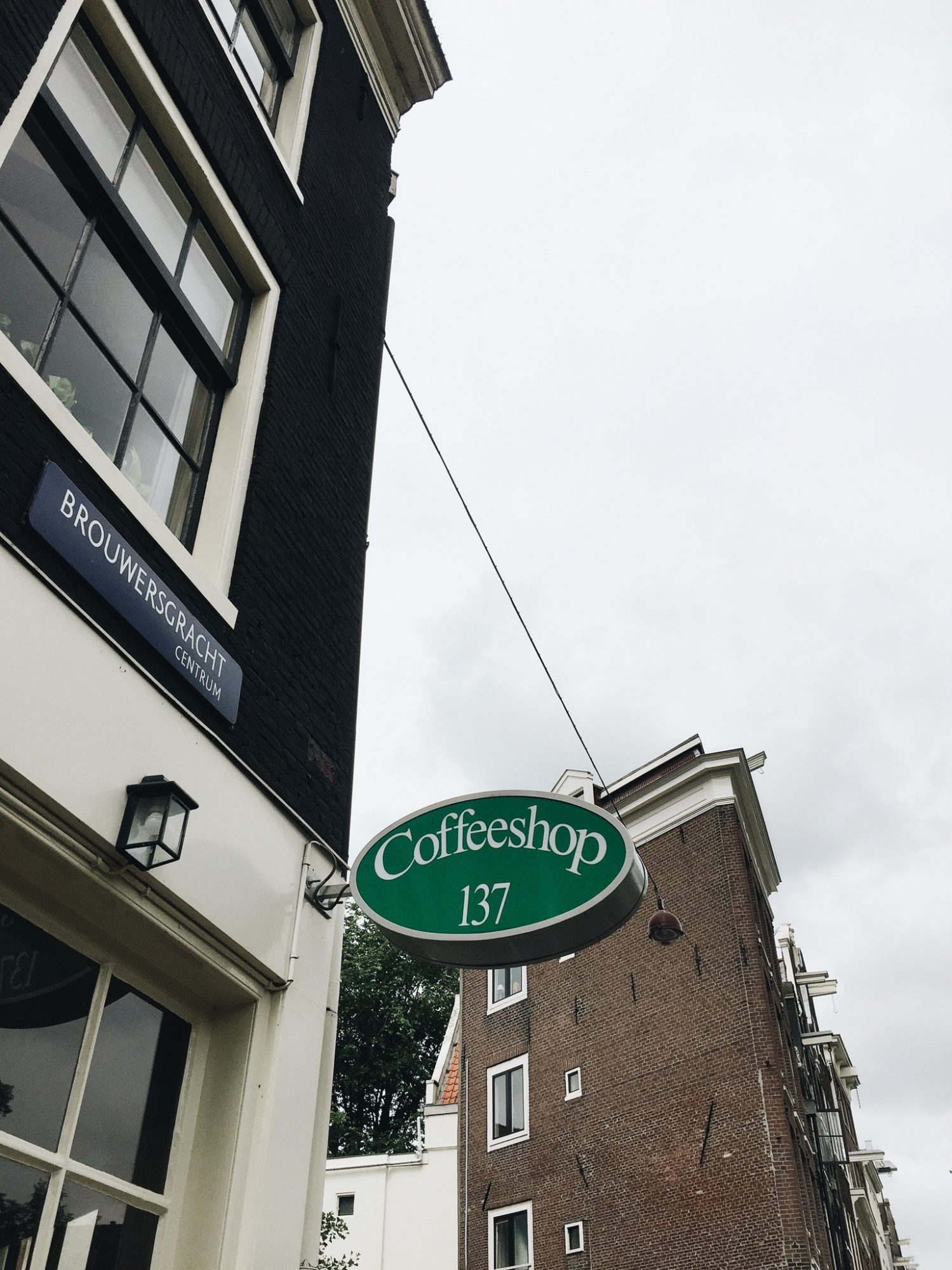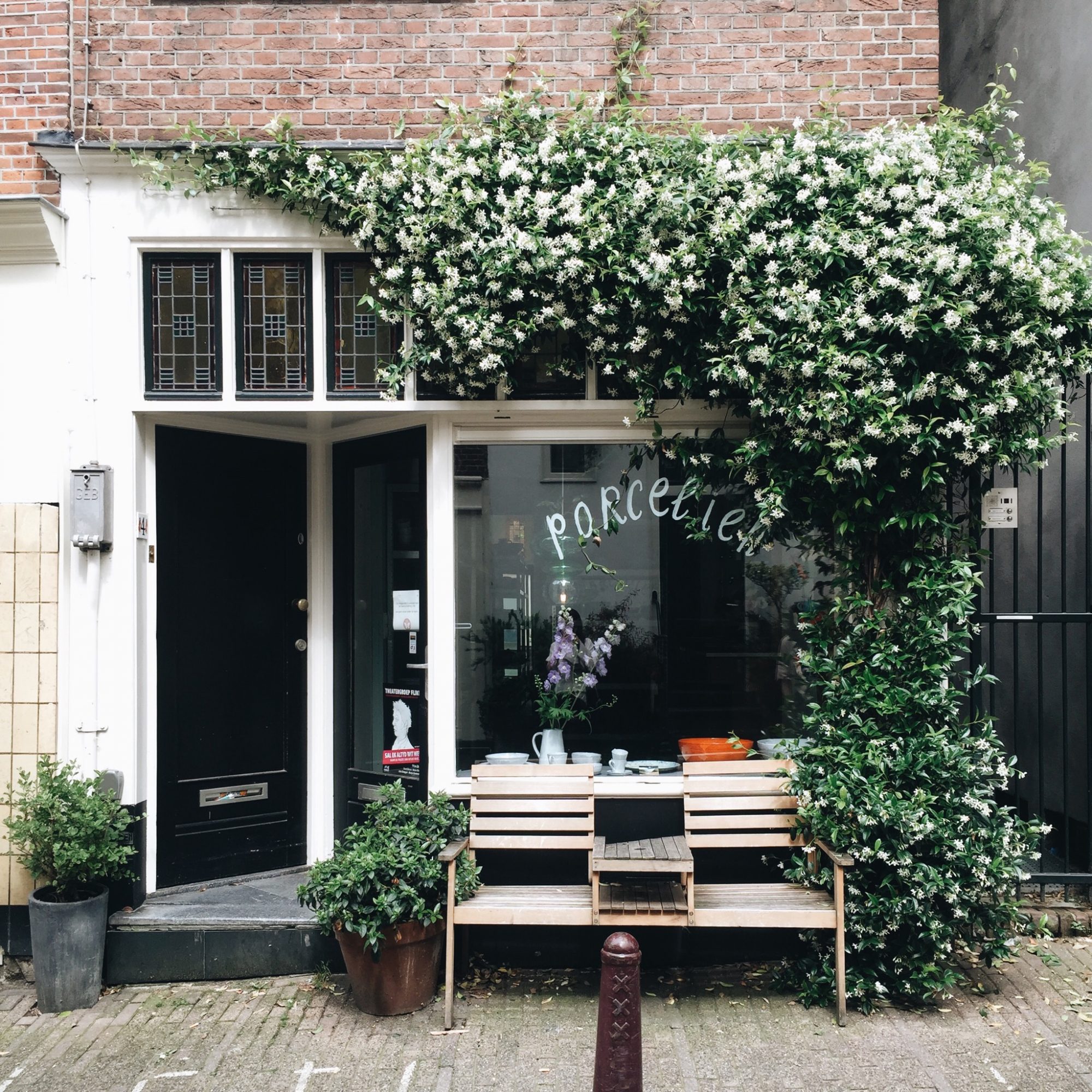 ---
After brunch we checked out the beautiful De Negen Straatjes area and did some shopping and exploring. I picked up a perfect pair of vintage Levi's, from Episodes, which I'm totally obsessed with. After a quick pit stop back at the apartment, the clouds broke, the sky cleared and we headed back out for an evening float on another great canal boat where I met some of Ben's colleagues, who were from all over the globe and such a fun, creative group.
---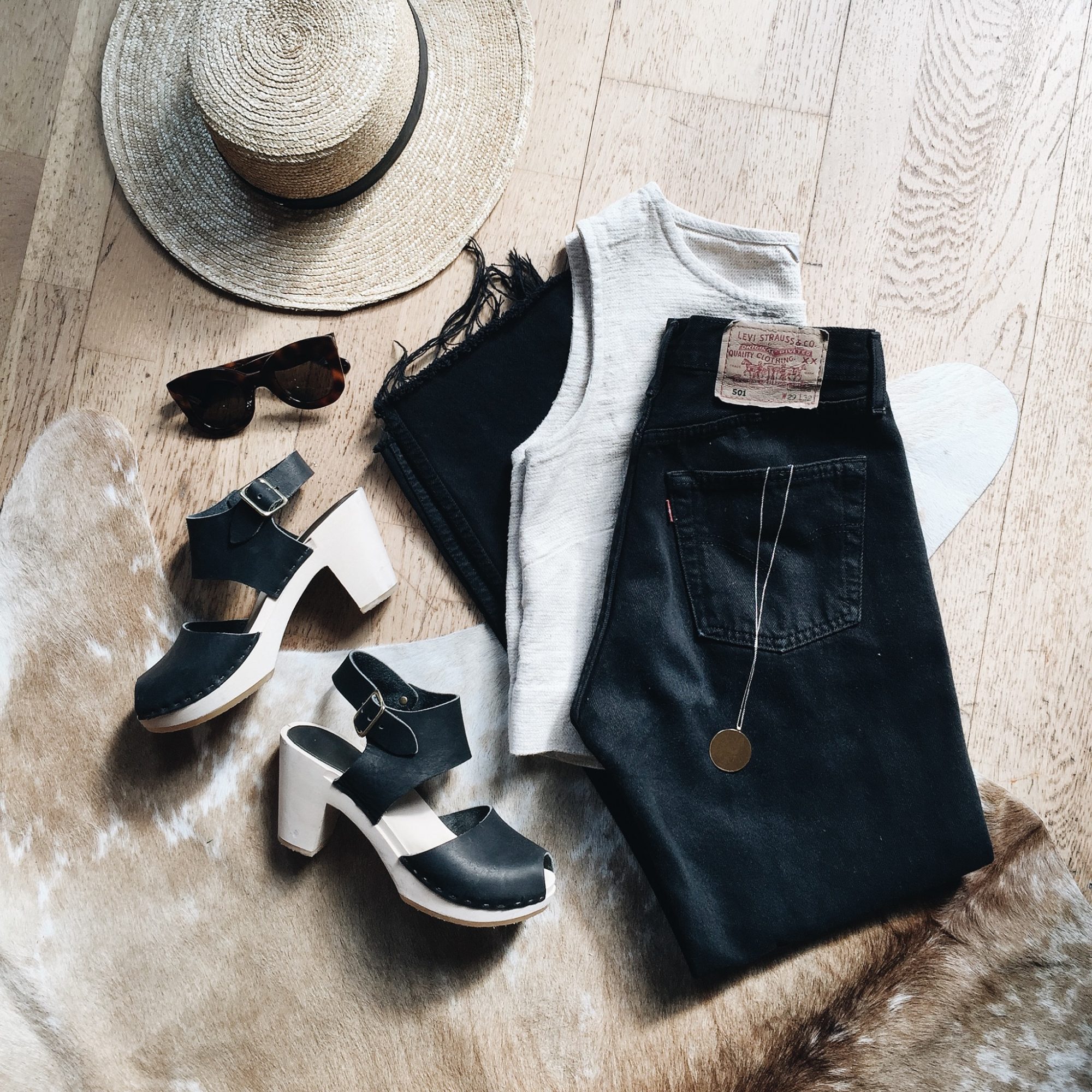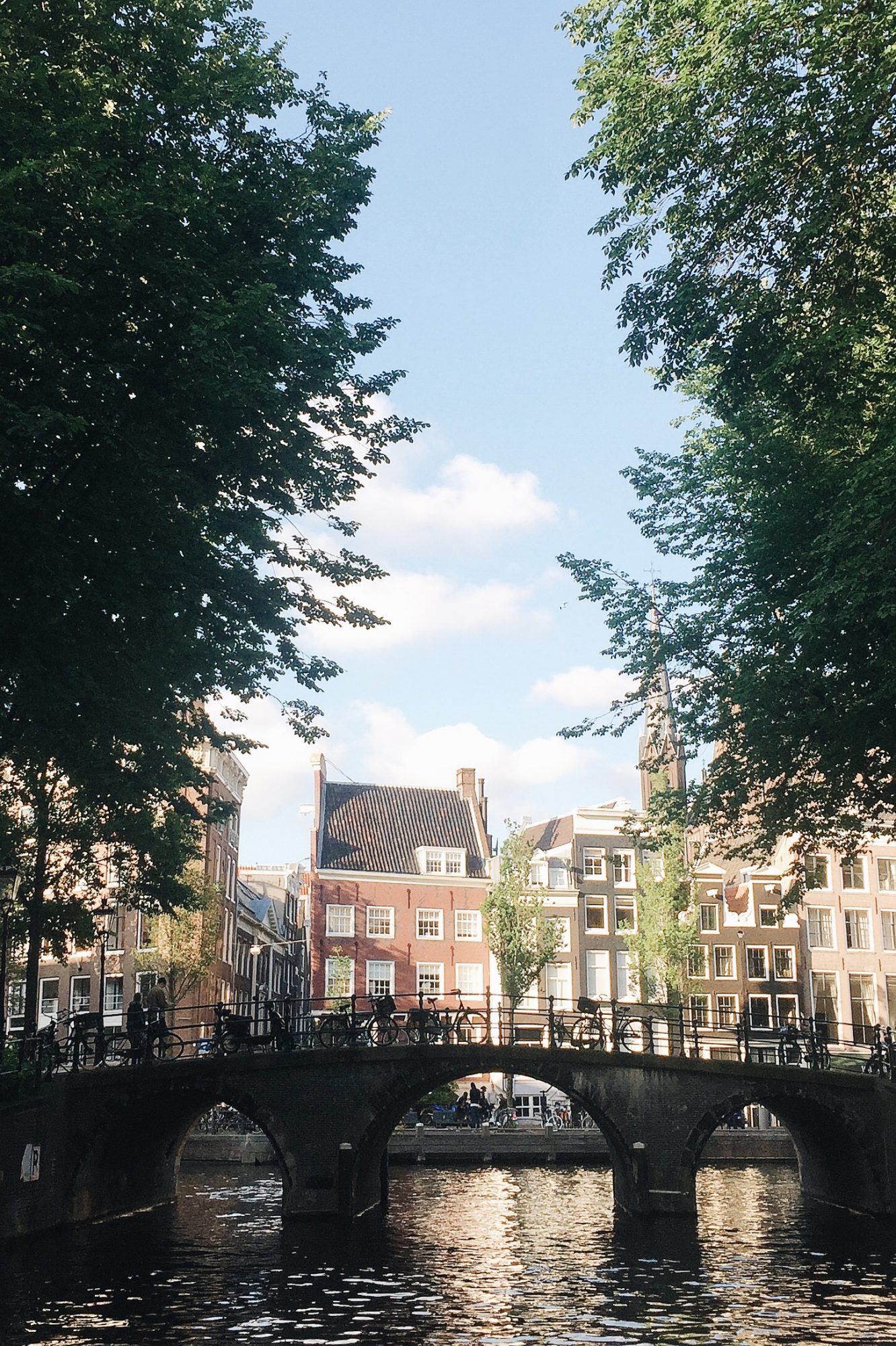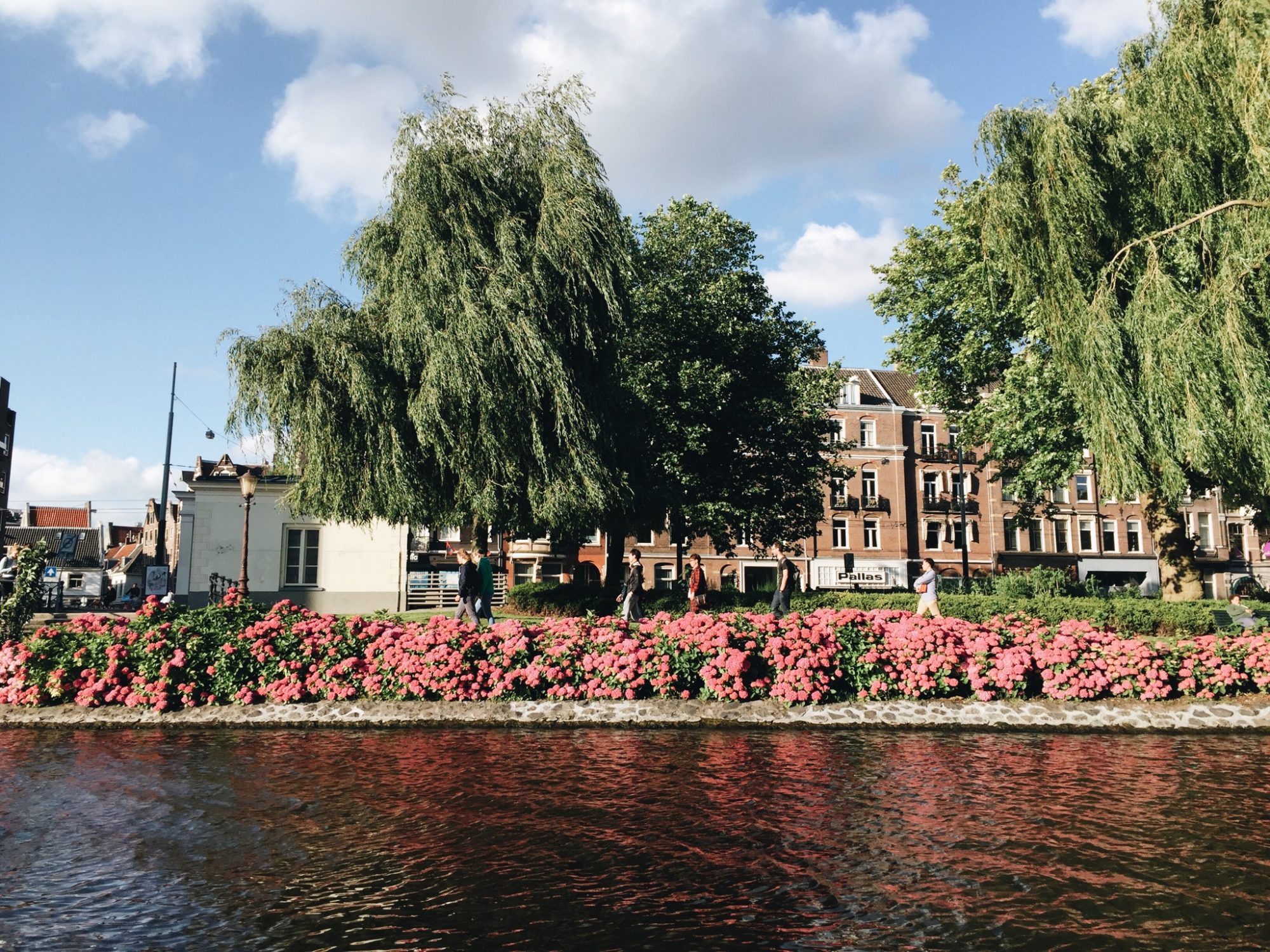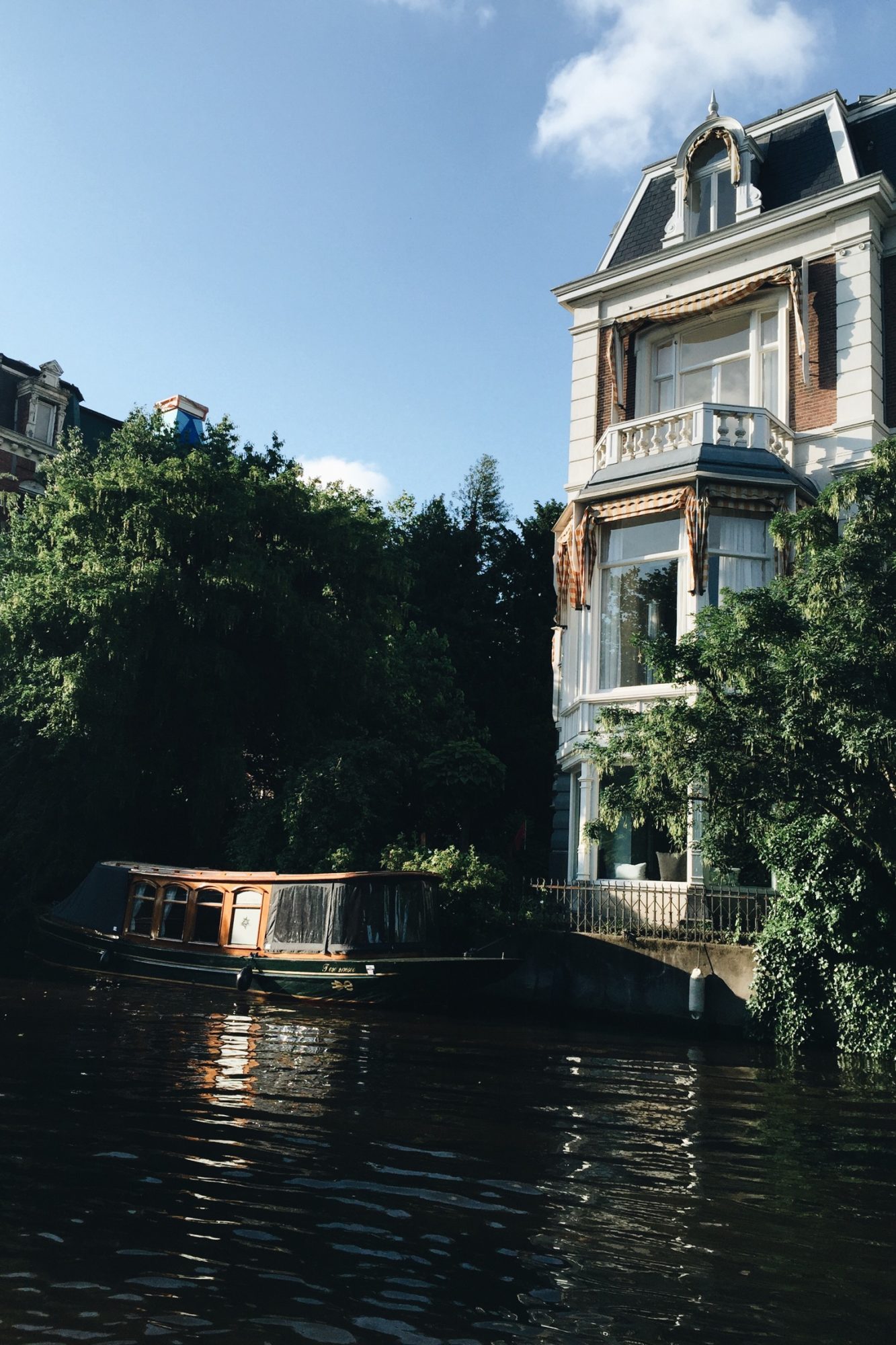 ---
After a beautiful, boozy boat ride, Hannah and I zipped off for an amazing dinner at Koevet, which is a traditional brown bar serving traditional southern Italian dishes. I must extend a huge thank you to @thegarmentlife for suggesting it because it was easily my favourite meal in Amsterdam. We devoured the Burrata con Parma and then I had the legendary Ravioli and a fluffy Tiramisu to polish the meal off. Hannah got the Sgroppino al limone for dessert after some fellow diners recommended it and it was also incredible. Stuffed to the gills and a little bit buzzed we scooted over to Vesper for cocktails before braving the Red Light District for what I can only imagine will be both my first and last visit to the area. It was much less scandalous than I'd anticipated and more of an adult Disneyland than anything else. The crowds were full of British bachelor parties but they were fairly well behaved and it was clear that the people working were in total control of the scene. I'm glad I got to explore it first hand but I'm not desperate to return.
---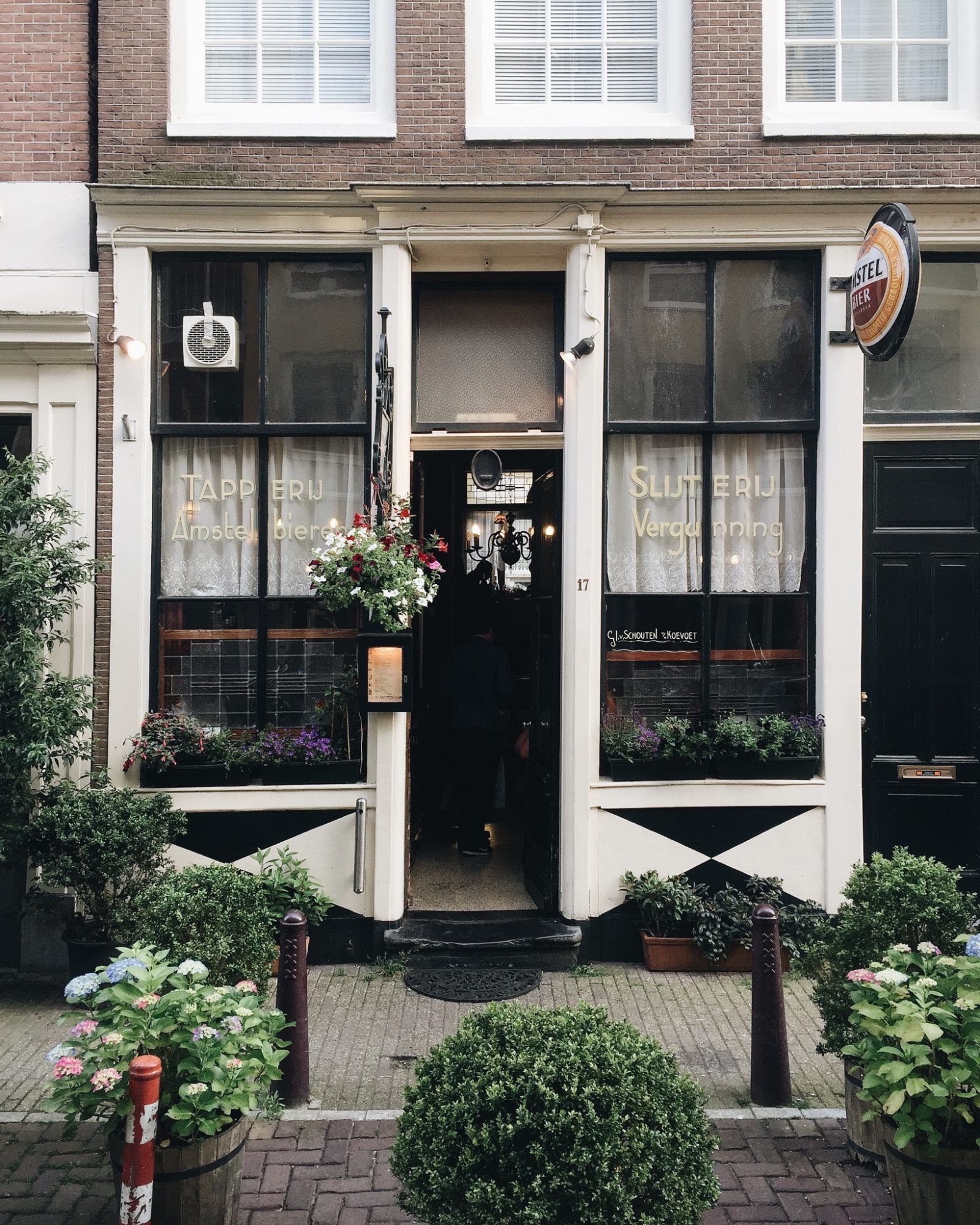 ---
Day 3
---
Day 3 (Sunday) started with a tasty brunch and lots of coffee at the adorable Dignita then we rode our bikes to and through the enormous Bos Park which was absolutely stunning. There was a regatta going on, happy families everywhere and tons of planes flying into the nearby airport. We stopped to pet the goats and the piglets at the Boerderij Meerzicht cheese farm. I made a darling white furry friend with the softest little muzzle. At this point I was desperately missing Dobby so any animal I met got lots of pets.
---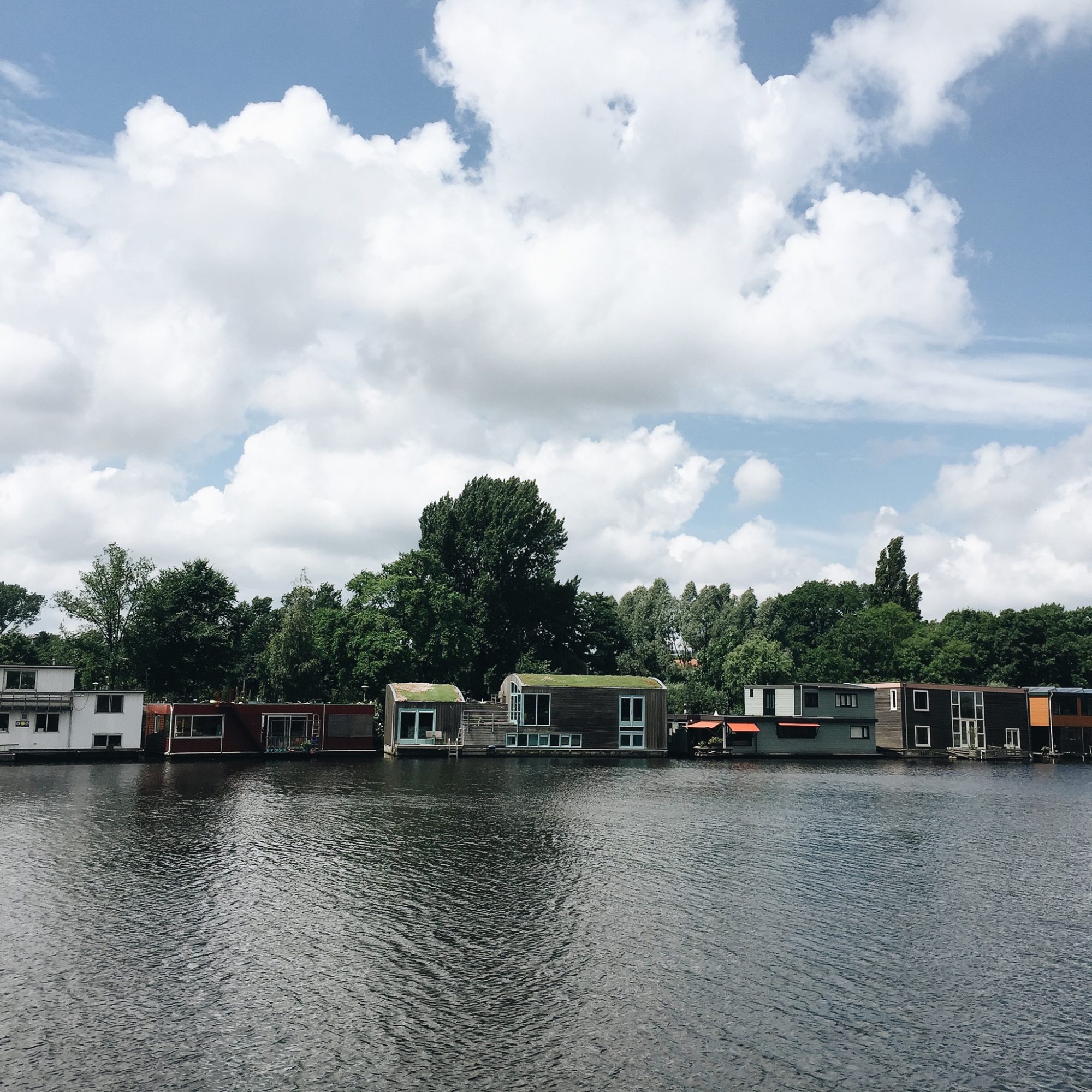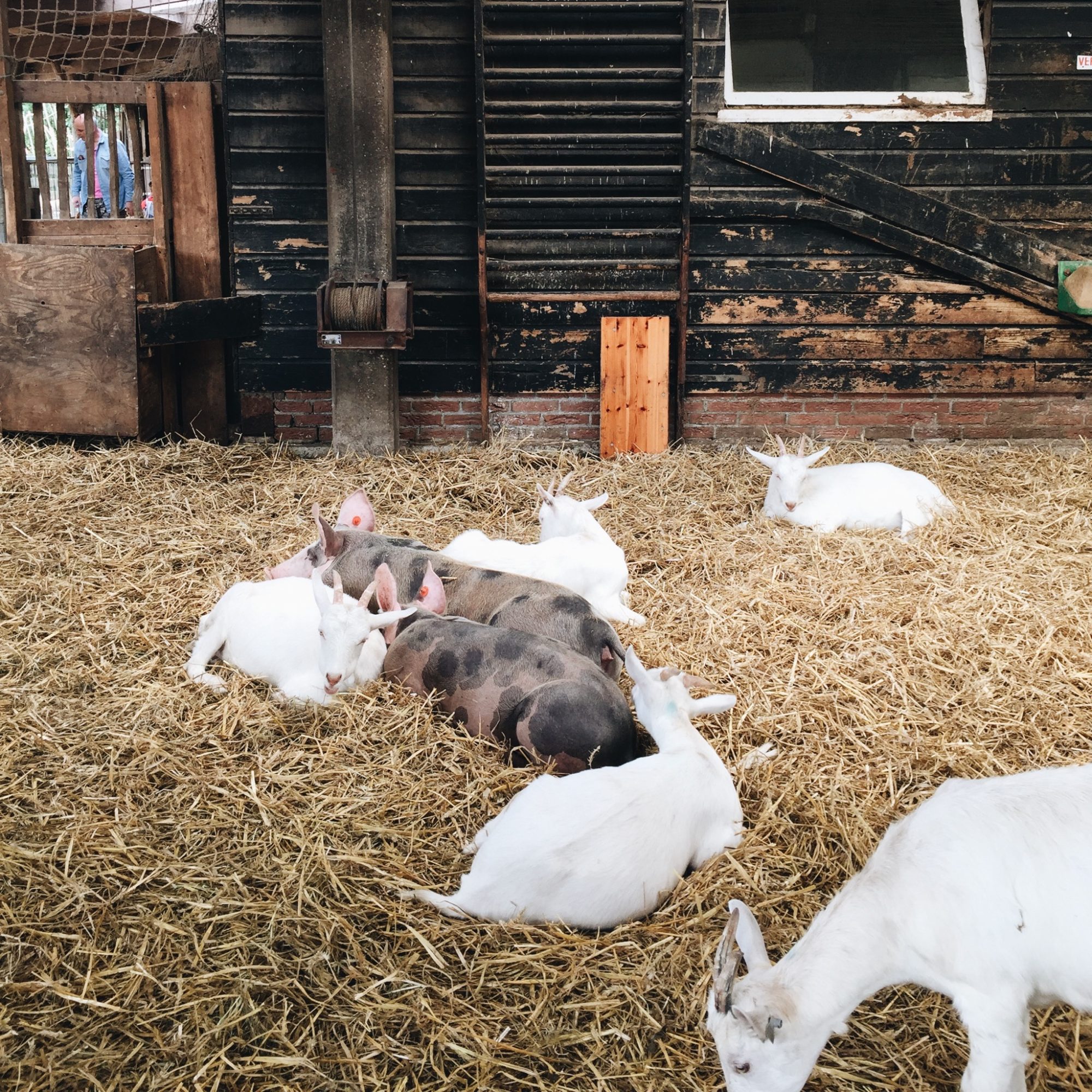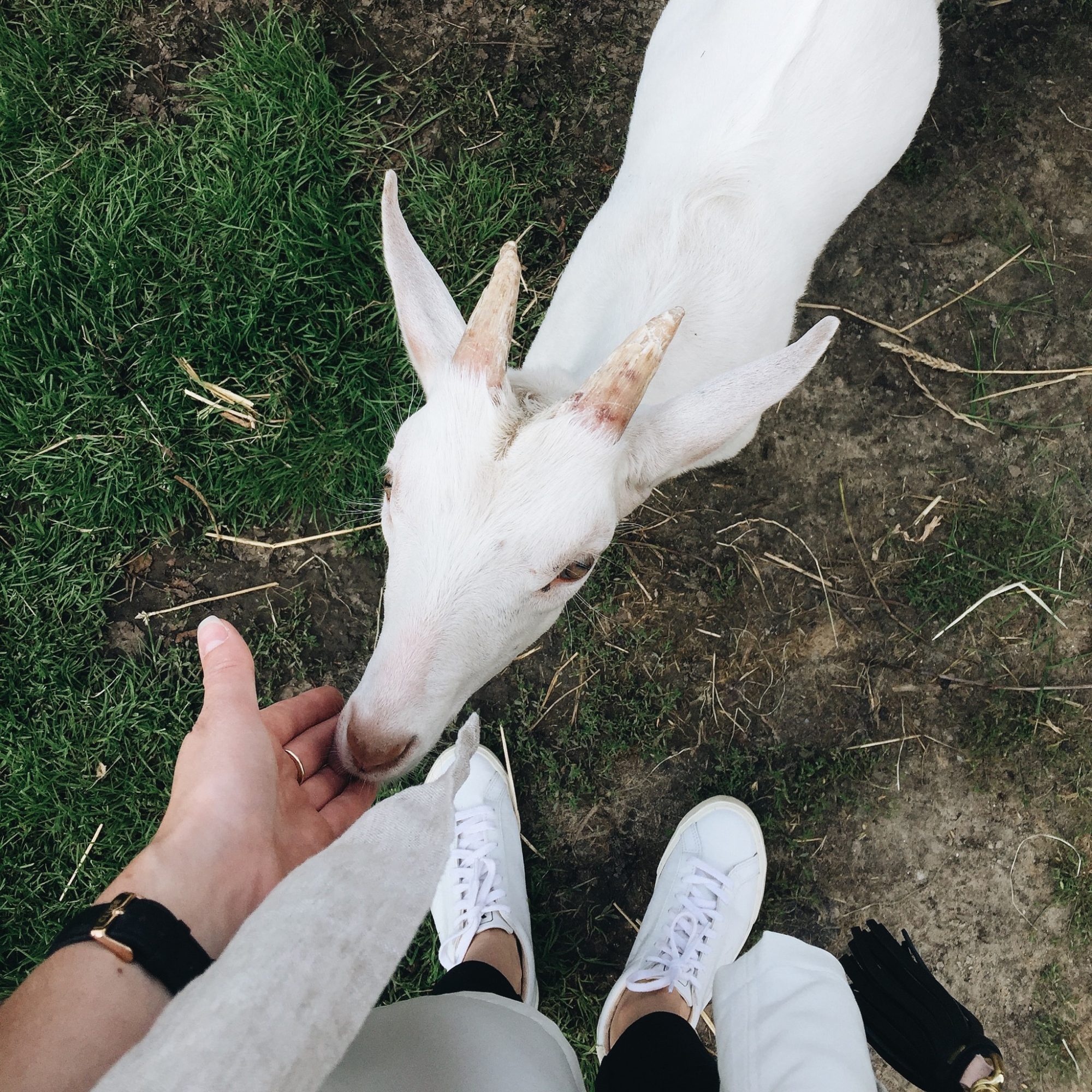 ---
On the way back we stopped to check out FoodHallen which is an awesome indoor food and drink market complete with locally made goods to shop and a little movie theatre. I had the chance to try Bitterballen, a traditional Dutch treat made of meat, broth and butter, which is definitely not bad at all. Then during the evening we strolled through VondelPark, enjoyed a tasty Indonesian feast and made our way back for an early last night.
---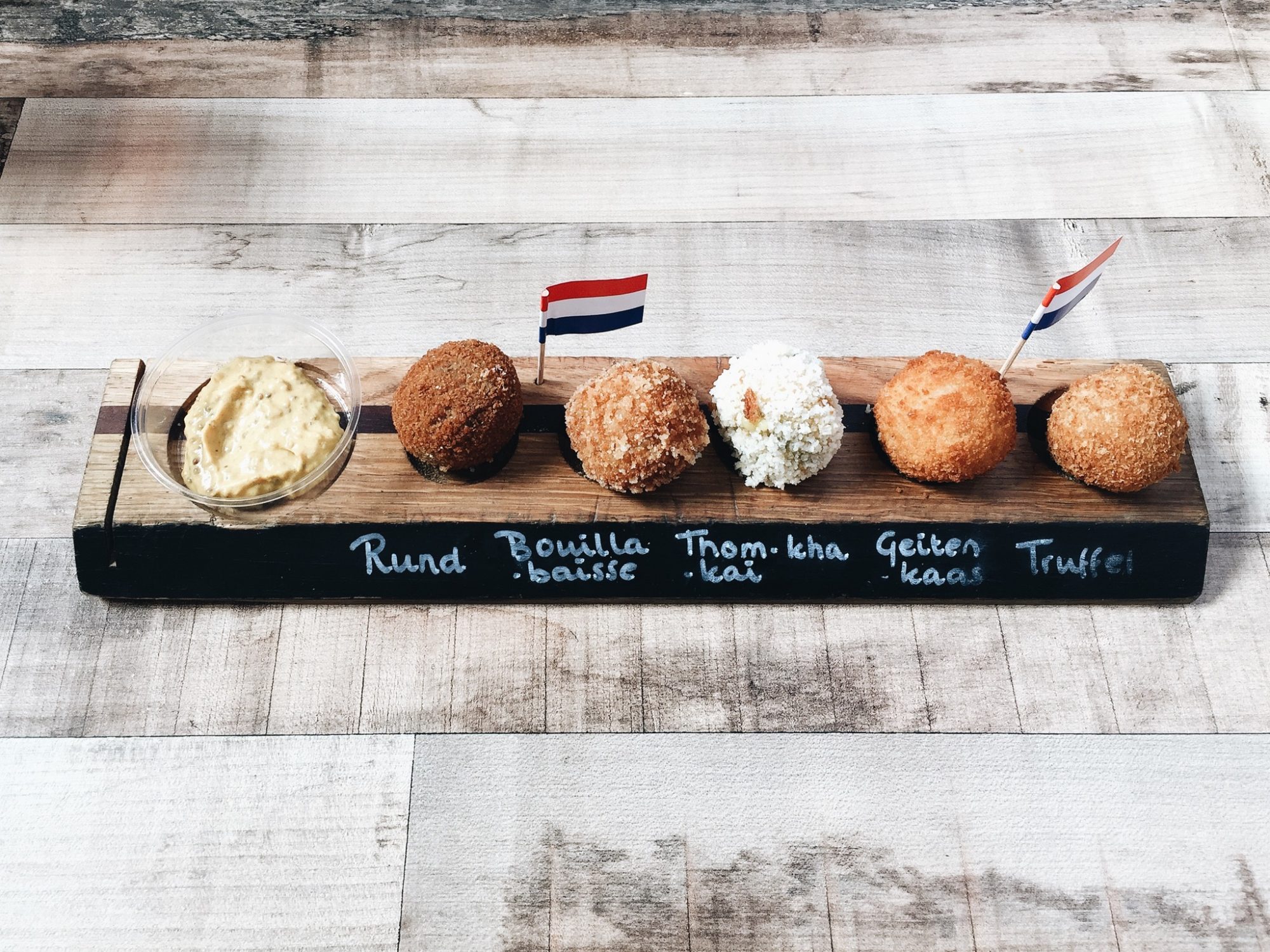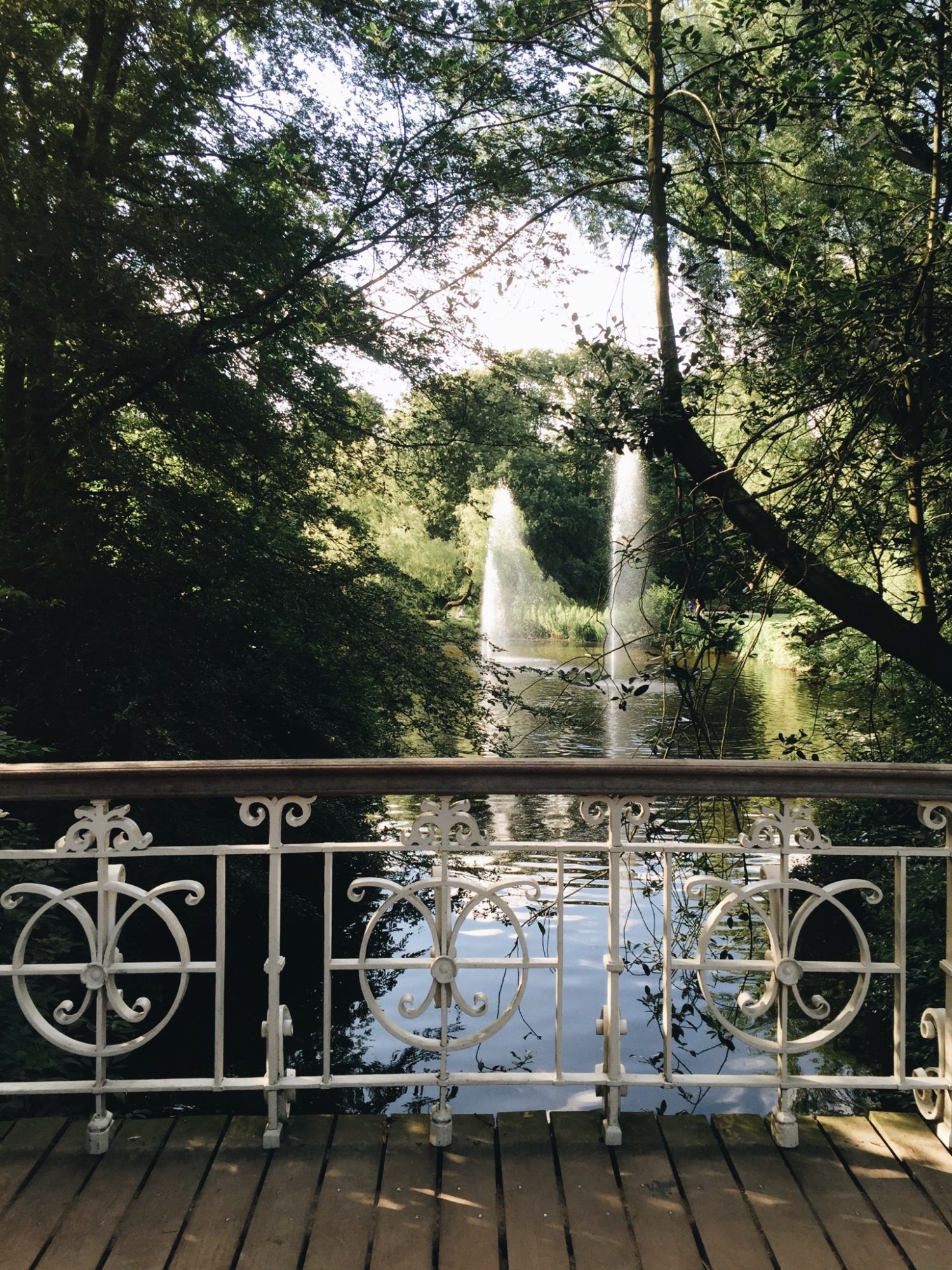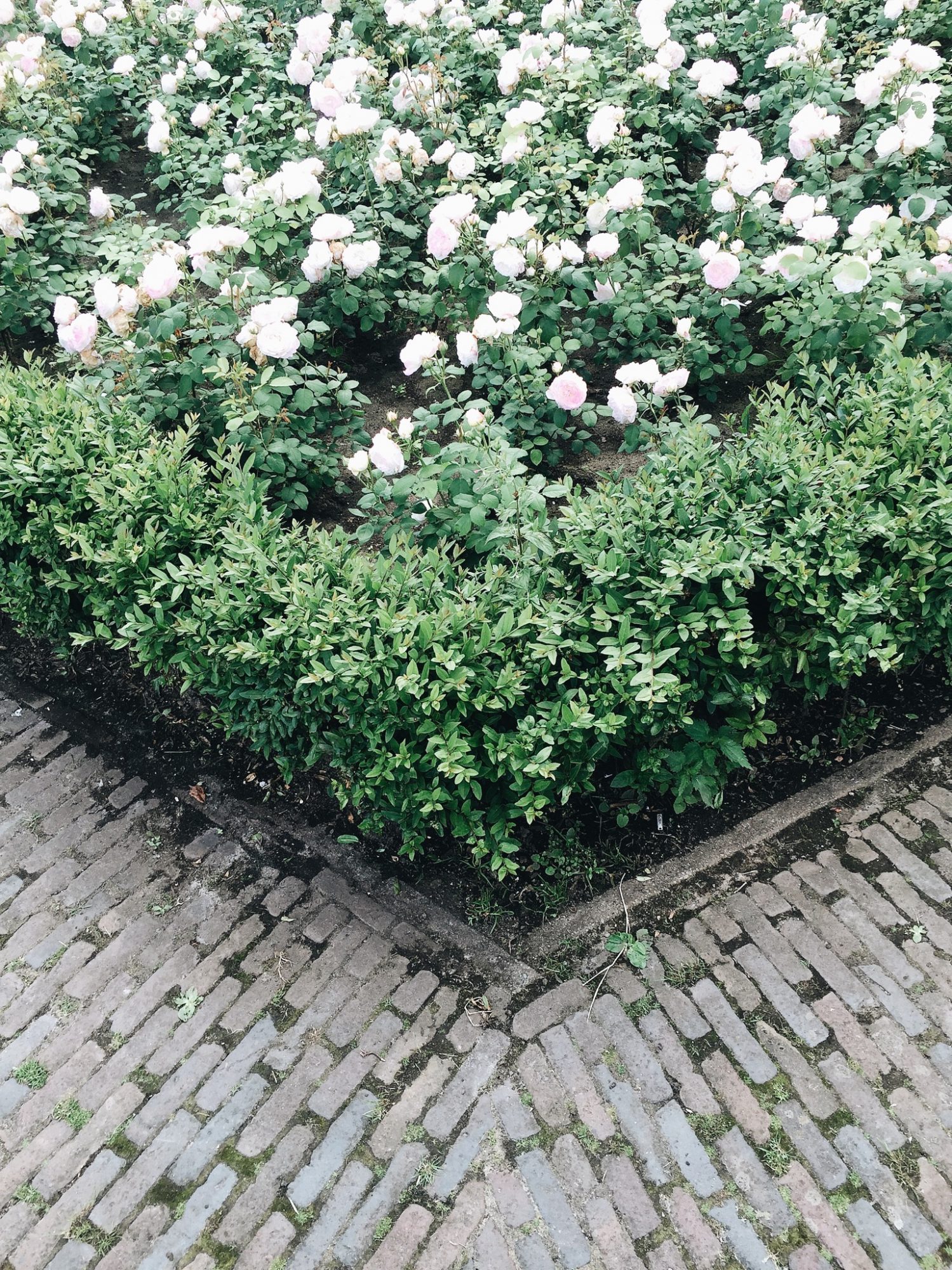 ---
DAY 4
---
On my final morning in Amsterdam I popped into the Rijks Museum before hopping on the train to Paris. I honestly cannot say enough positive things about Amsterdam and I'm so lucky that I had the best hosts to show me around such a wonderful city. The only thing to note is that the service at restaurants is quite different from our North American standards, meaning, it's super slow, they seem to have little interest in actually serving you and if you ever want to leave you'll need to ask for the bill. The plus side is that they don't work for tips (no sh*t) so you can simply round up to the nearest dollar. Otherwise everyone seemed very pleasant and welcoming!
---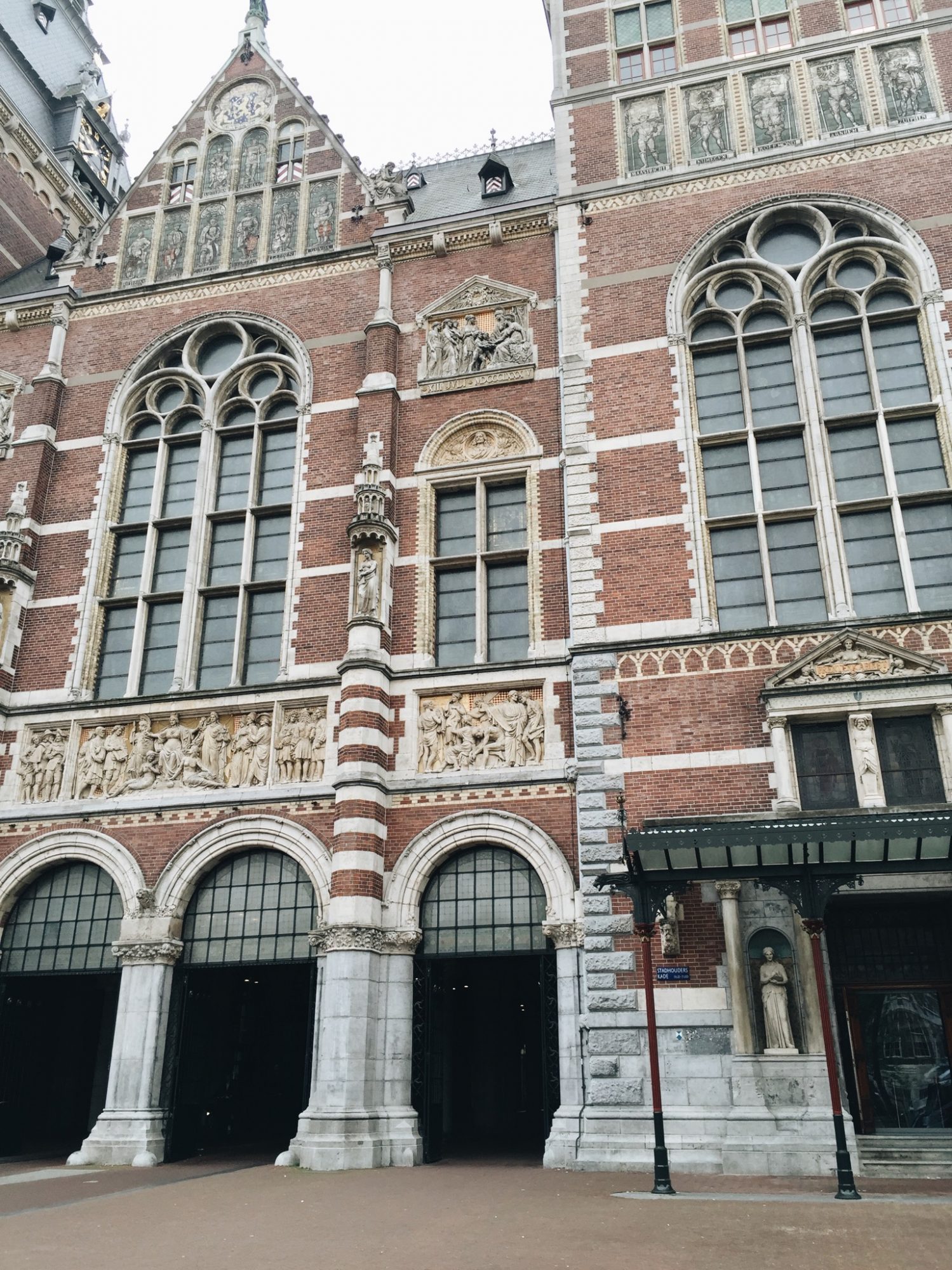 ---
PARIS
---
After an easy 3 hour train ride (which I must confess, I slept through most of) I arrived in Paris on Monday evening. It was drizzling outside, the station was under construction, the crowds were mayhem and the second I stepped outside I was accosted by some dudes hawking cheesy souvenirs, but when I could finally stop, I took a deep breath and a moment to appreciate that I was actually in this incredible city. Visiting Paris has been on my bucket list for years and I've long identified with the Parisienne approach to life and style but I wasn't sure how I'd actually feel once I was there. I thought I'd feel more foreign and out of place but instead I felt as though I was revisiting a place I'd known before and the uneasiness I often feel in a new city was nowhere to be found.

I hopped into an uber and off I went to meet up with one of my oldest friends, Jess, and her husband Kevin. These two are certainly no strangers to Paris or traveling, in fact, they'd already been staying in the city for over a month so I knew I was in for a treat. Their apartment for the month of June was tucked away in Le Marais district, which hosts some of the oldest and most romantic buildings in the city. Needless to say, it was gorgeous and I had to pinch myself repeatedly for the half hour or so.

The sky cleared up as we walked to dinner at Brasserie Thoumieux, where we had an amazing appetizer spread of fresh cheeses, meats, smoked fish and the most delicious bread. After dinner we strolled through the city streets, dodging drunken football fans and caught a glimpse of the Eiffel tower sparkling in all it's glory. We popped into George V Hotel to gawk at the stunning floral displays the venue is known for and decided to call it a night.
---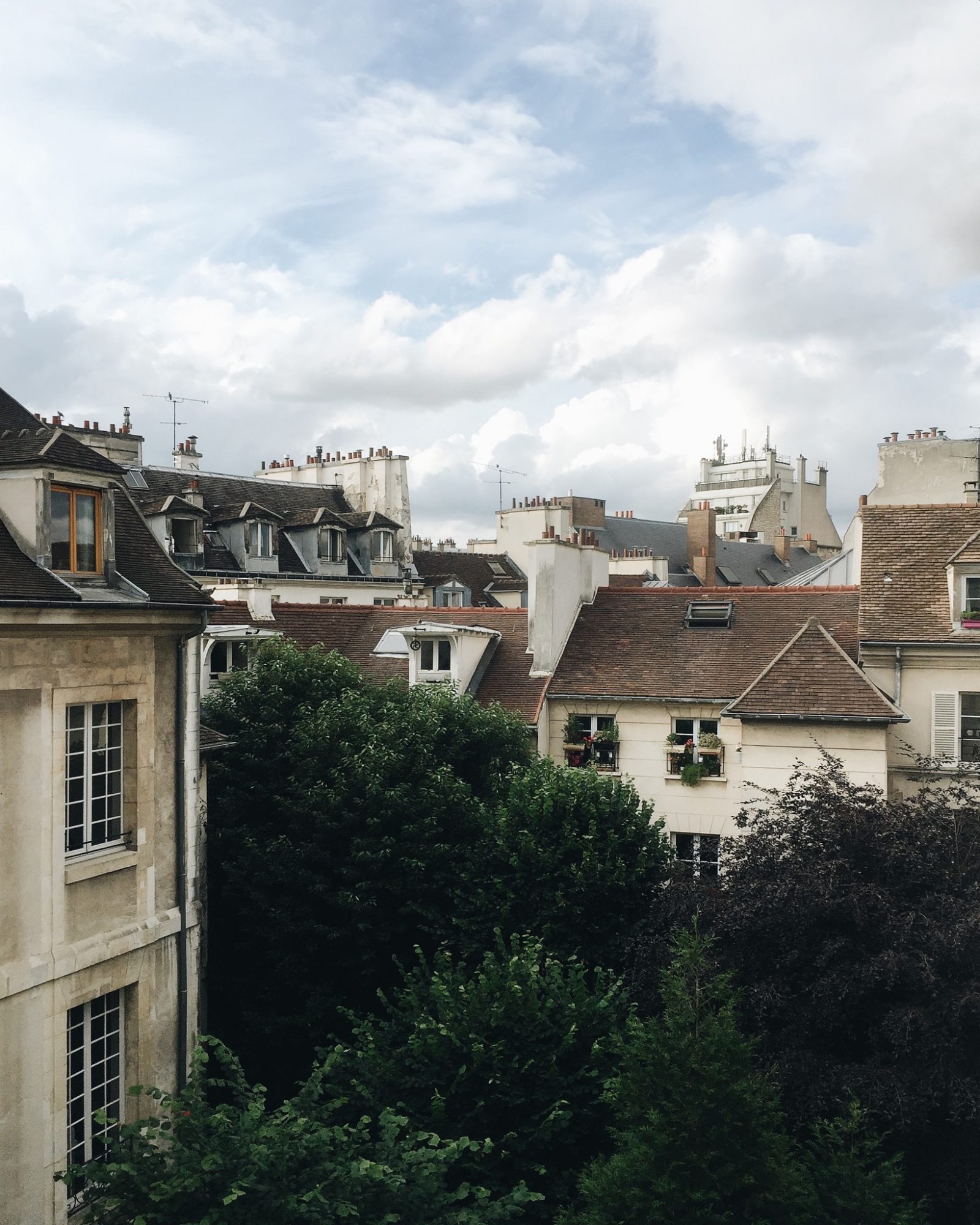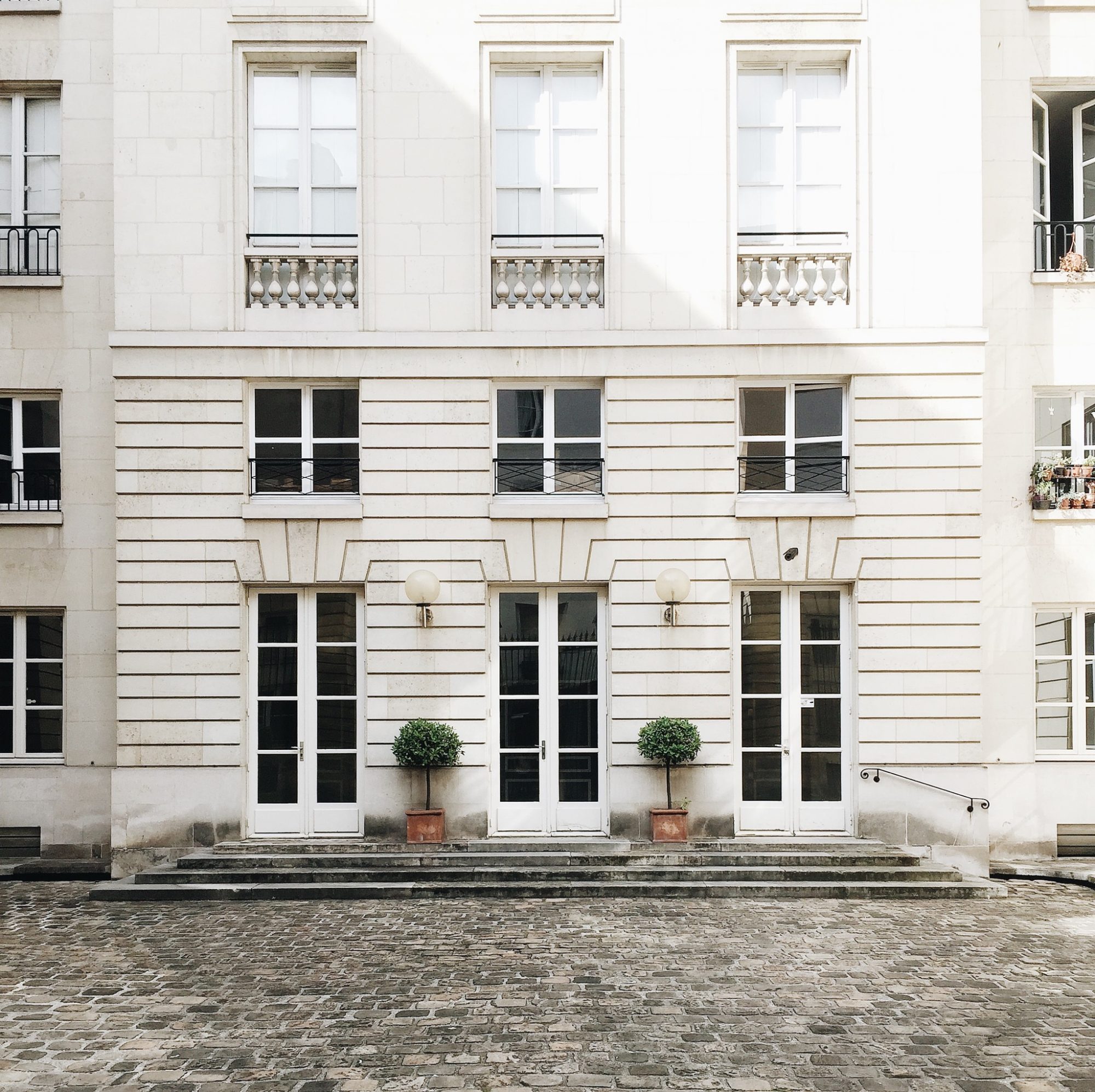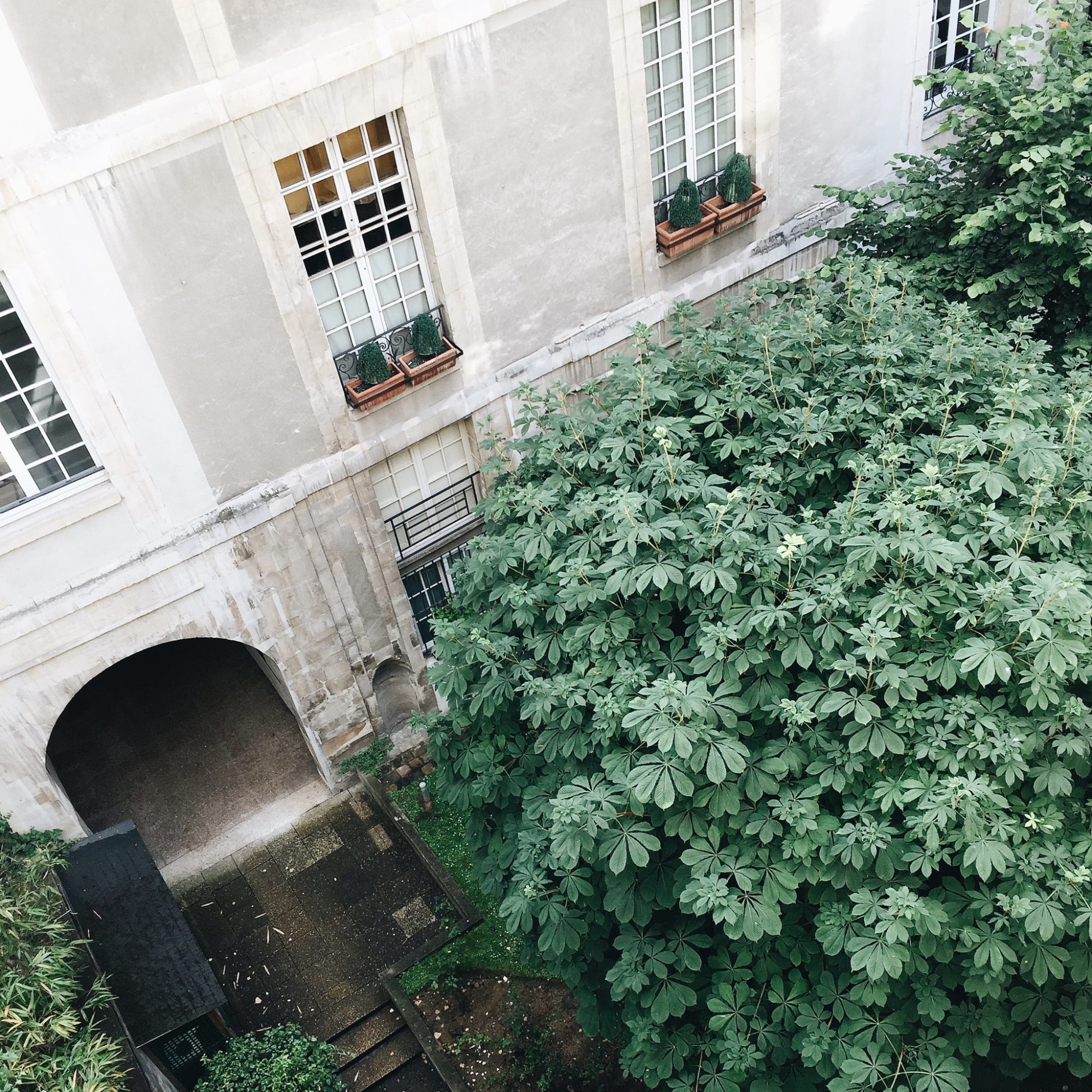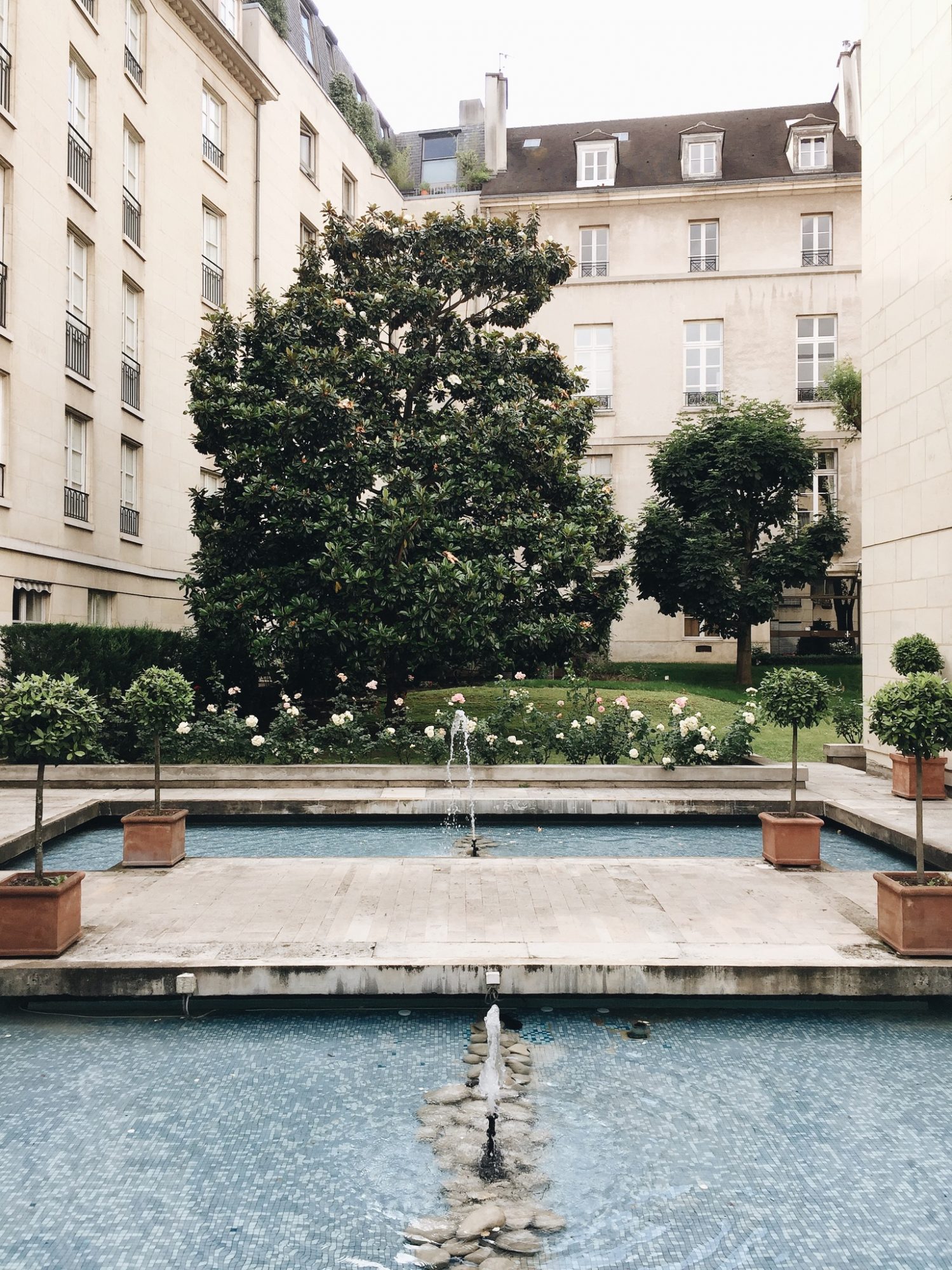 ---
DAY 5
---
My first full day in Paris began with a delicious parfait and cappuccino at Fragments cafe (my favourite breakfasts of the whole trip were at this cute little place) and then began our trek through local farmer's markets all the way over to Du Pain et Des Ideés where I enjoyed the most incredible pastry I've ever had, the pistachio and chocolate escargot. This little boulangerie is a Parisienne landmark and easily one of the cutest bakeries I've ever been to. If you're going to Paris, definitely put both spots on your list! 
---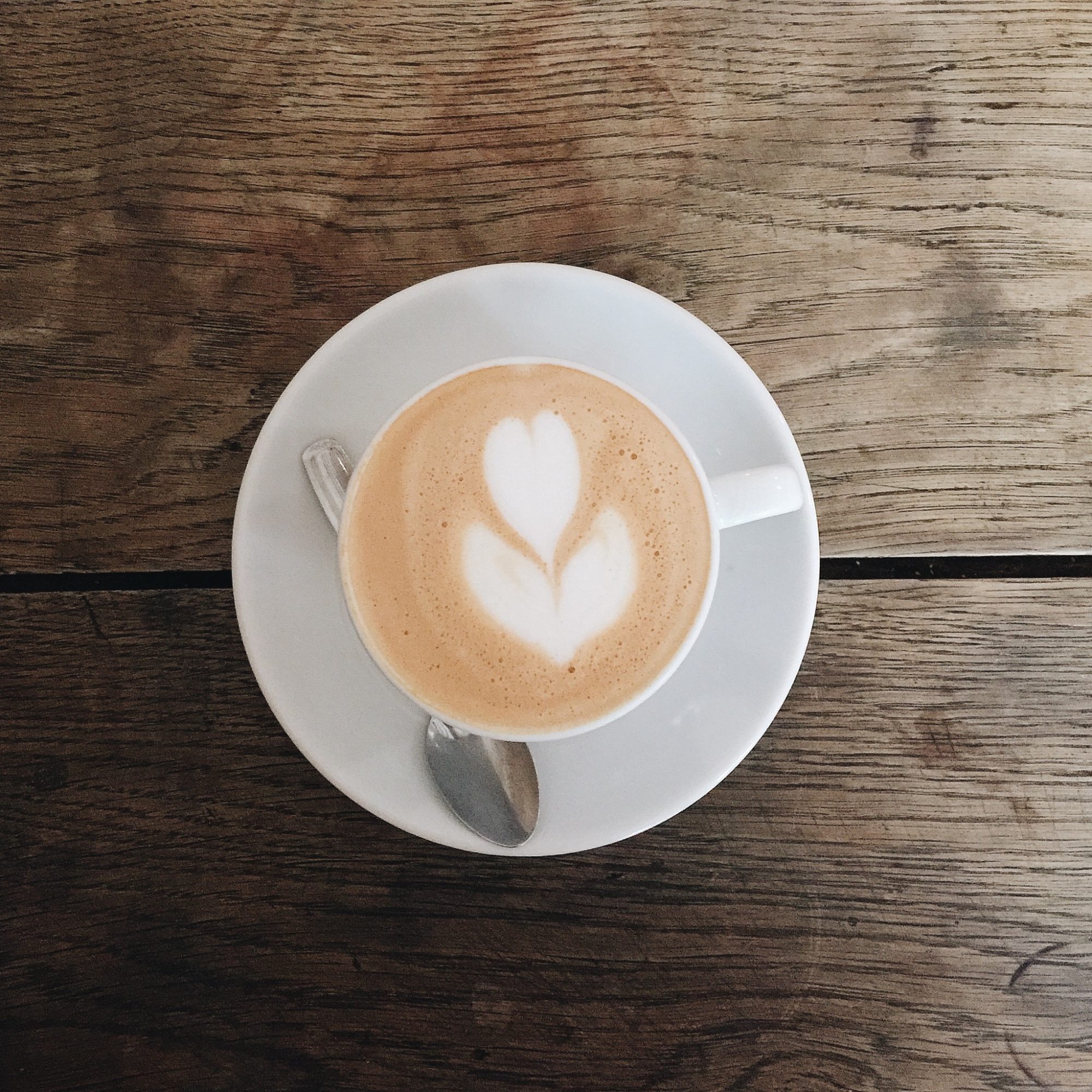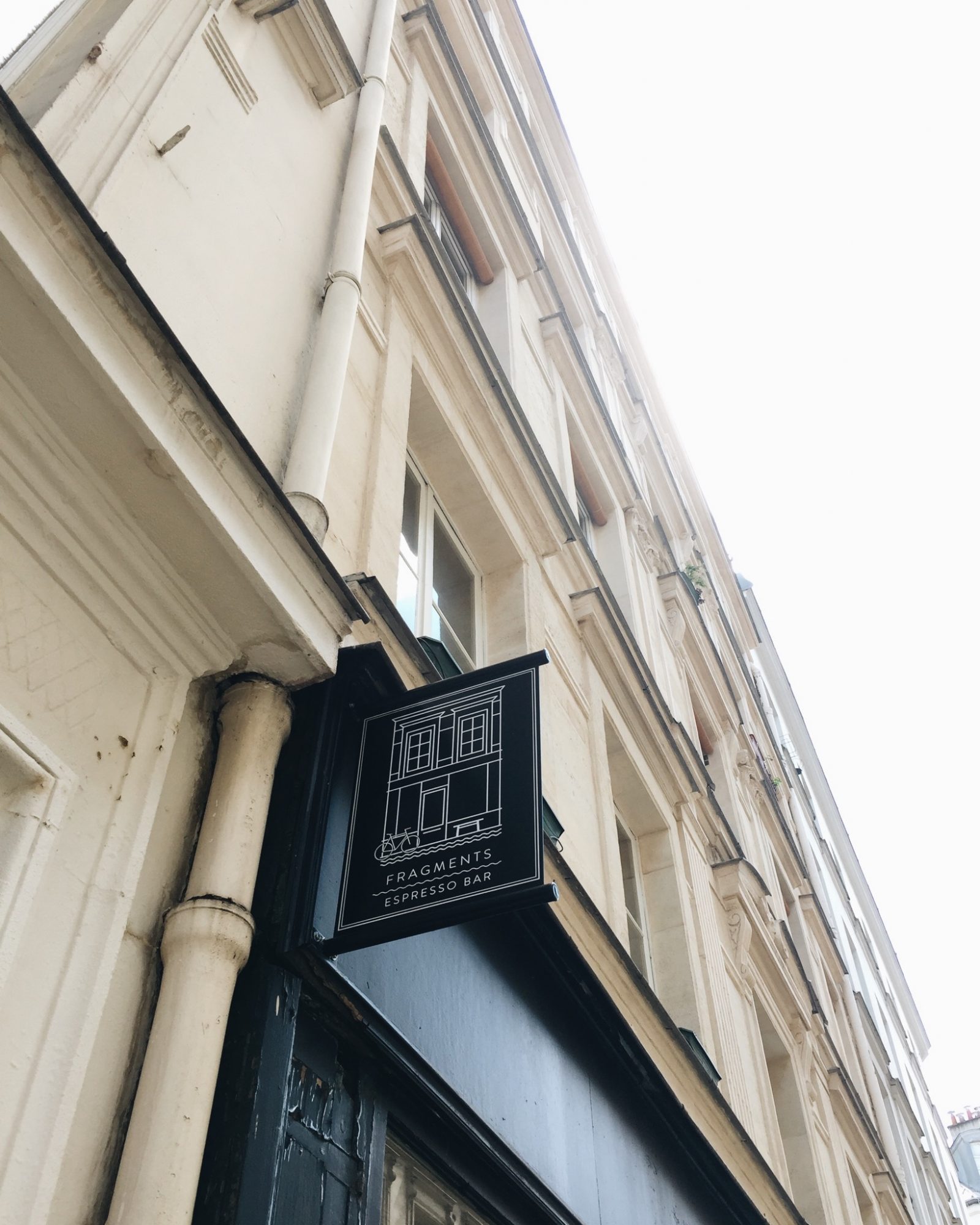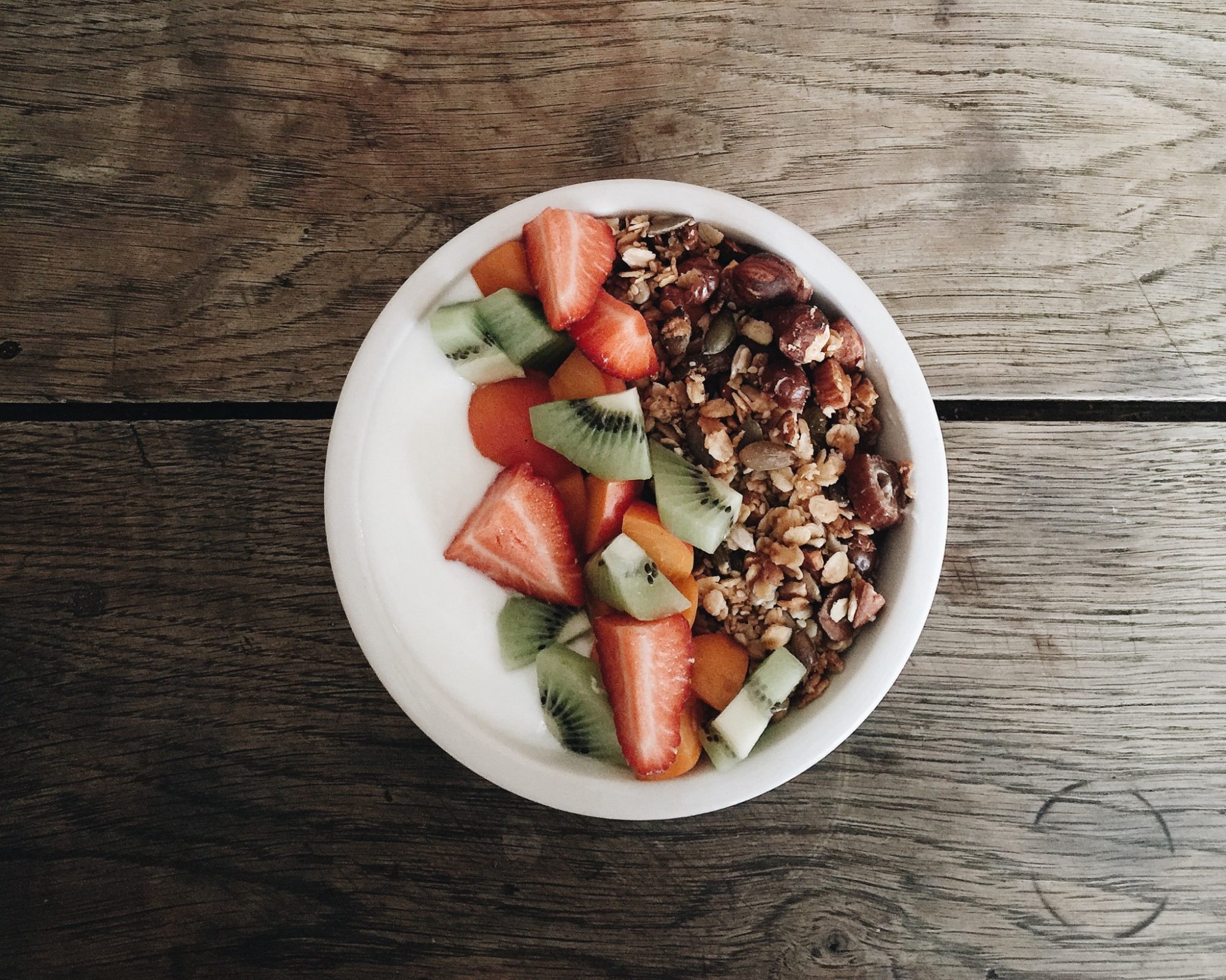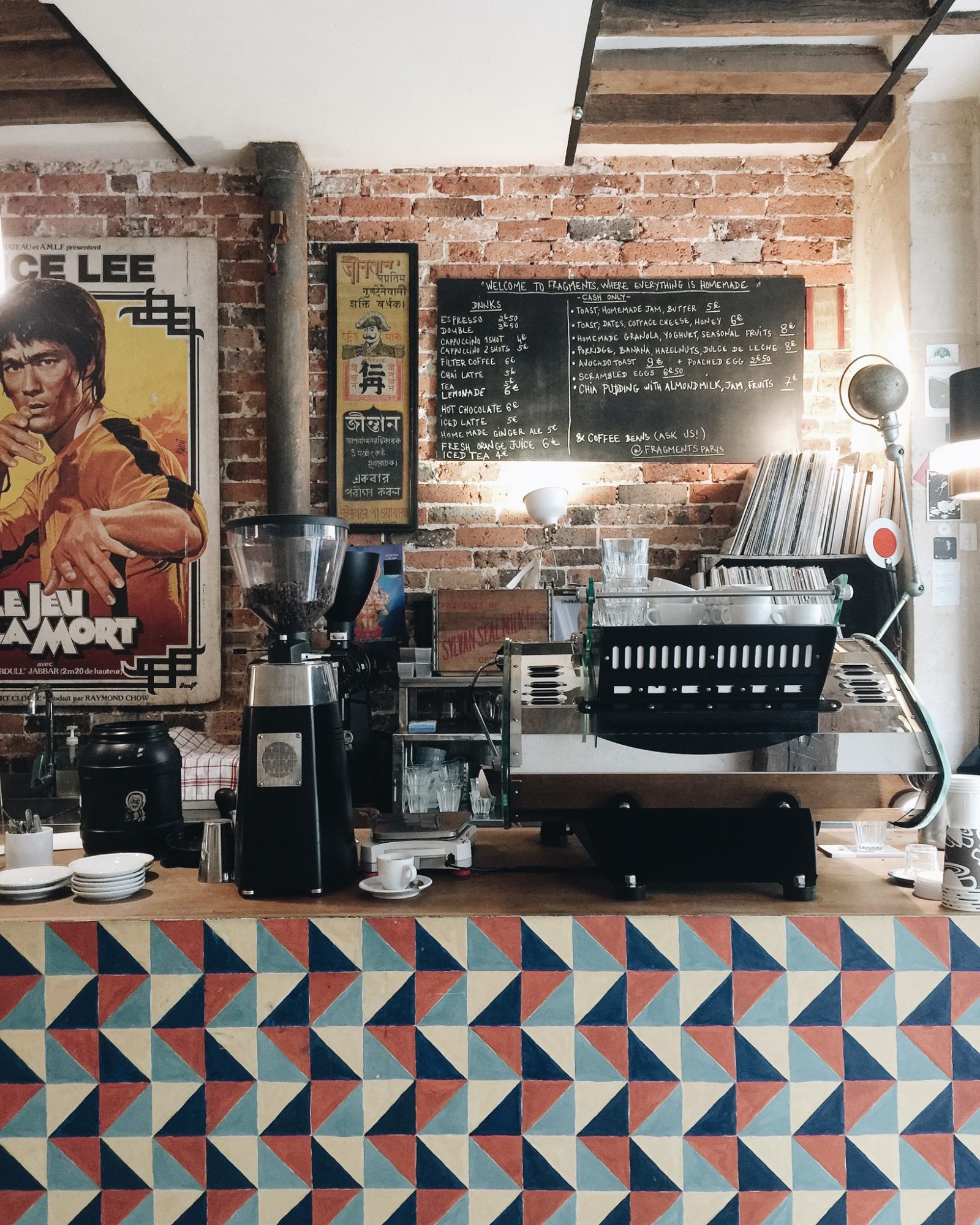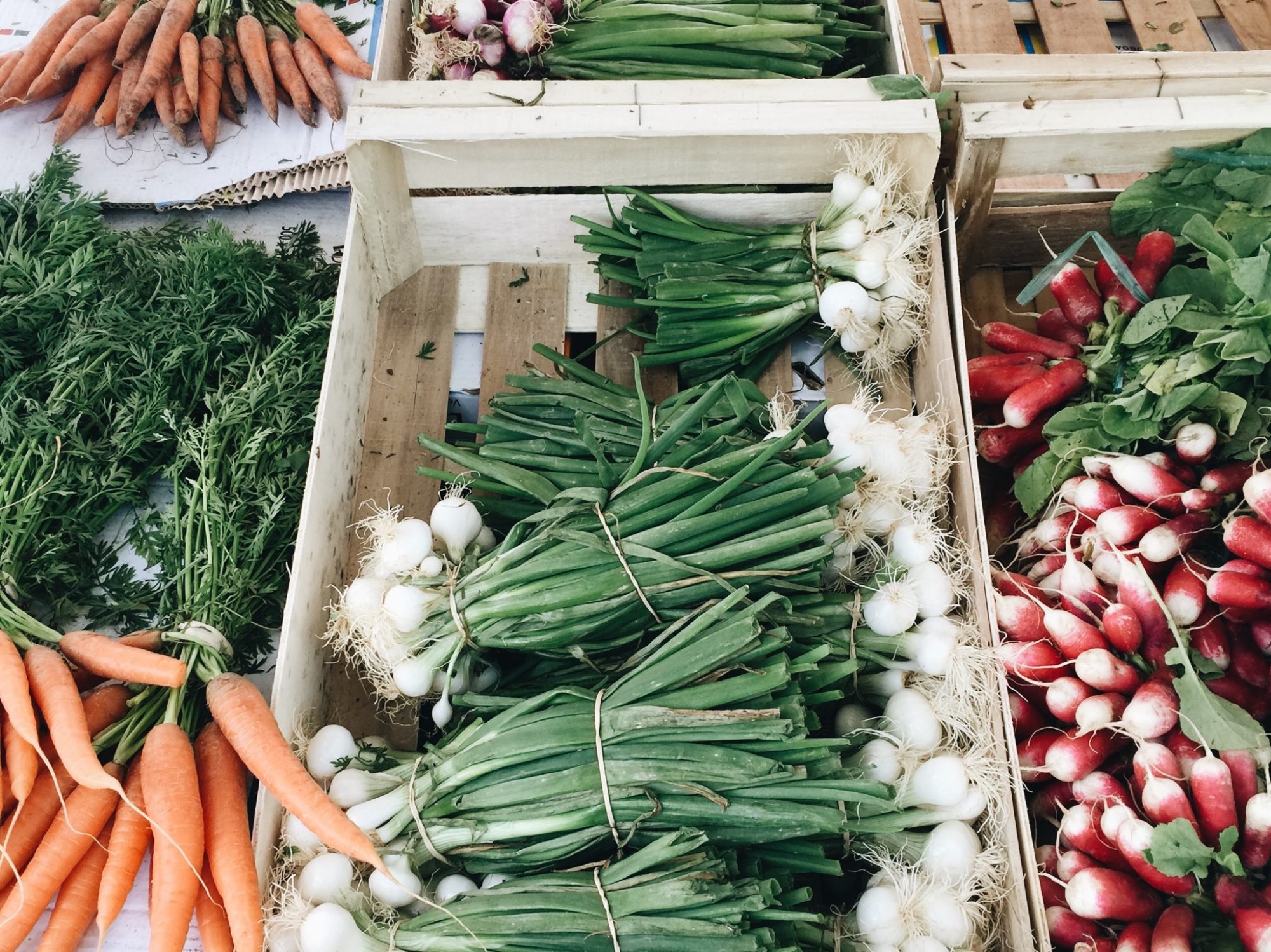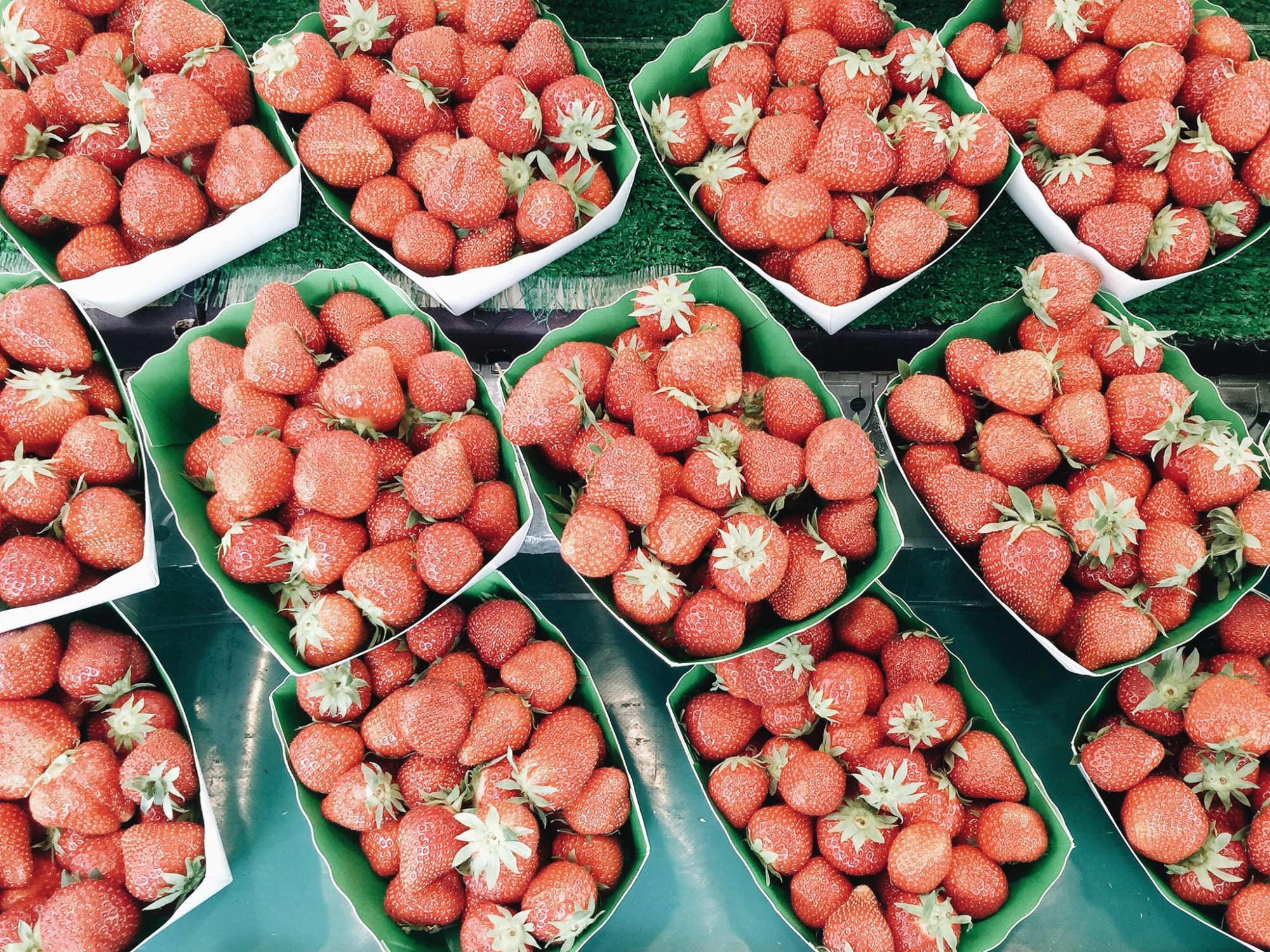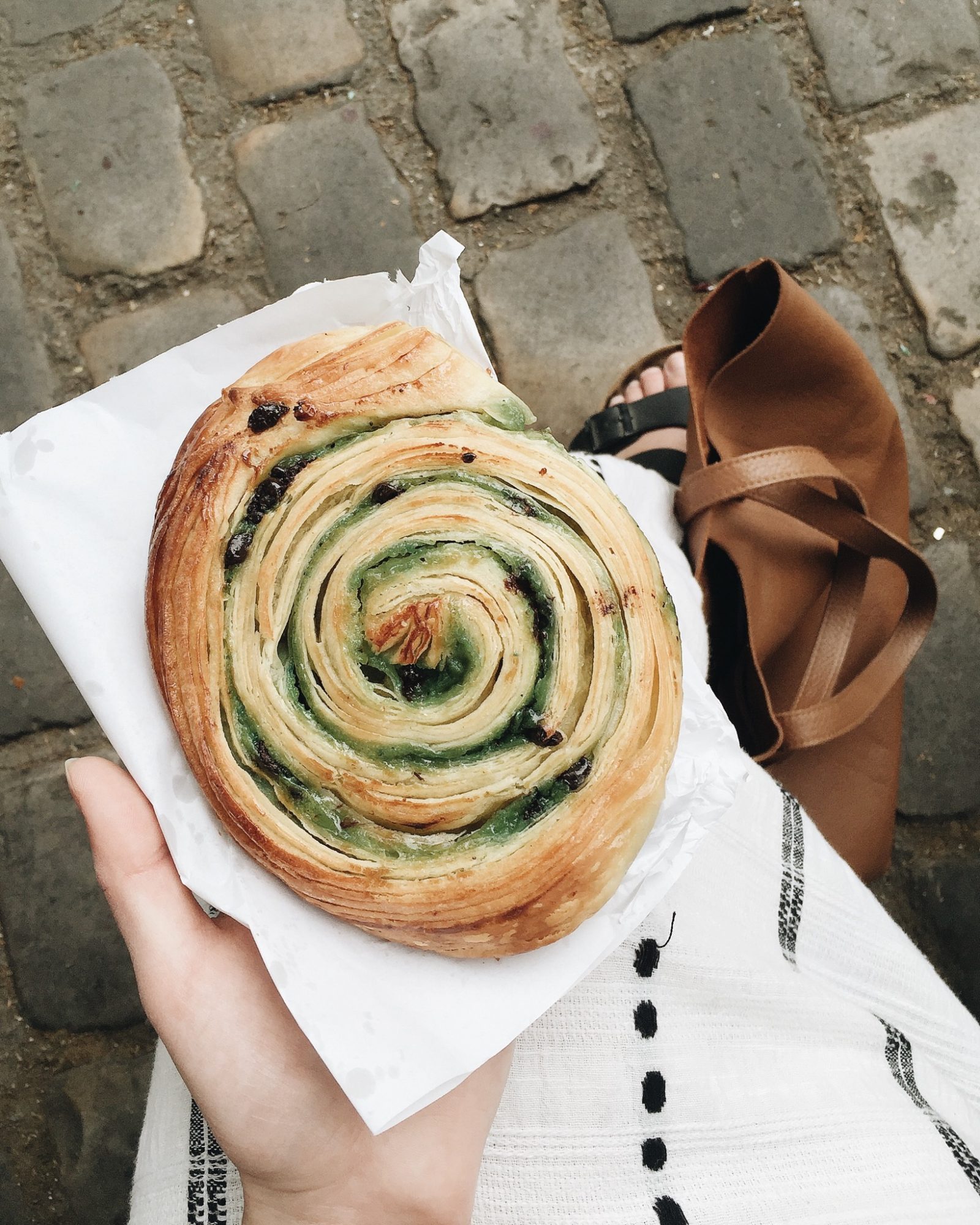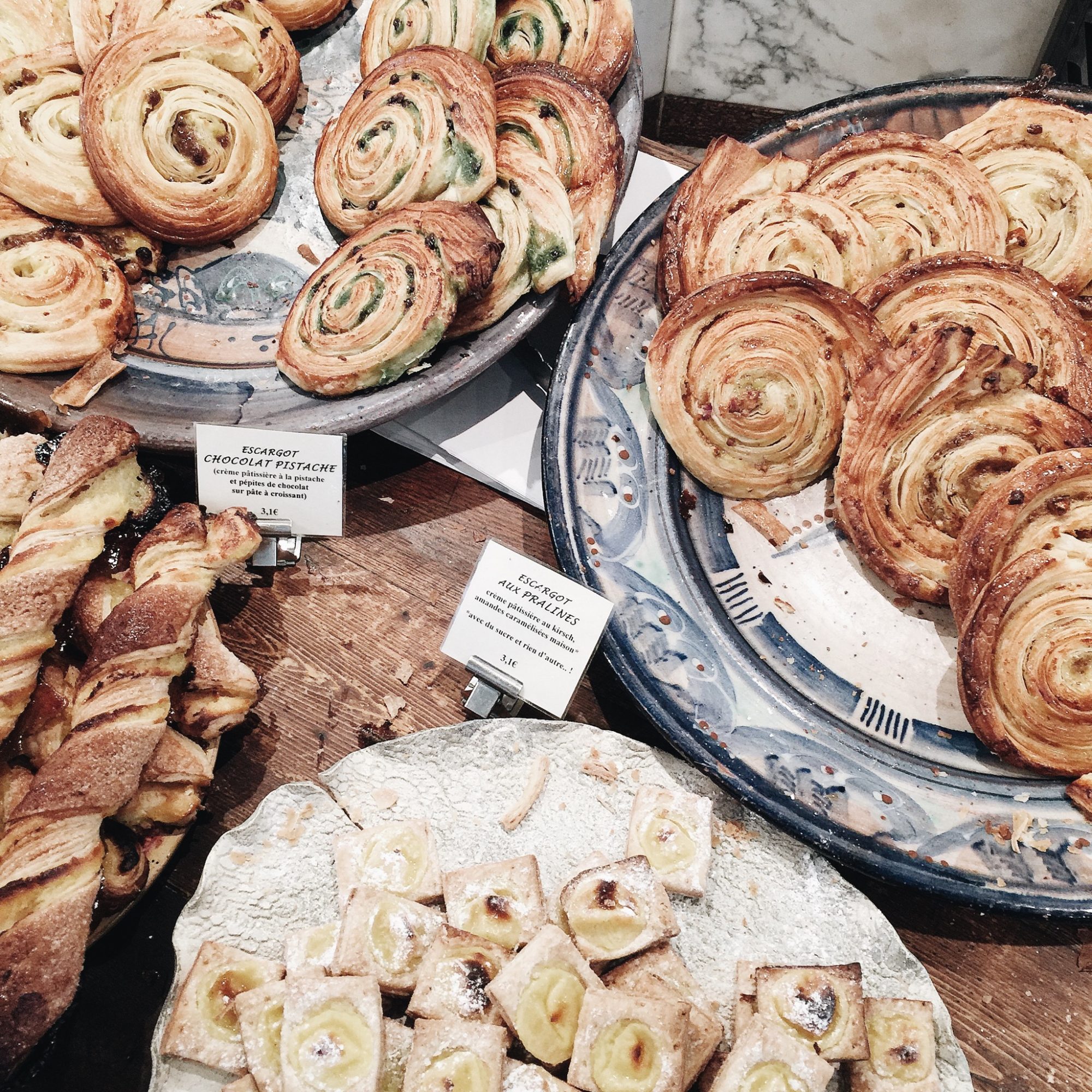 ---
To work off some of the morning's indulgences we made our way to the Island and toured around Notre Dame, taking in all the gorgeous views and watching the boats bob down the Seine. The sky was full of fluffy grey clouds but they held onto their raindrops despite their gloomy threats.
---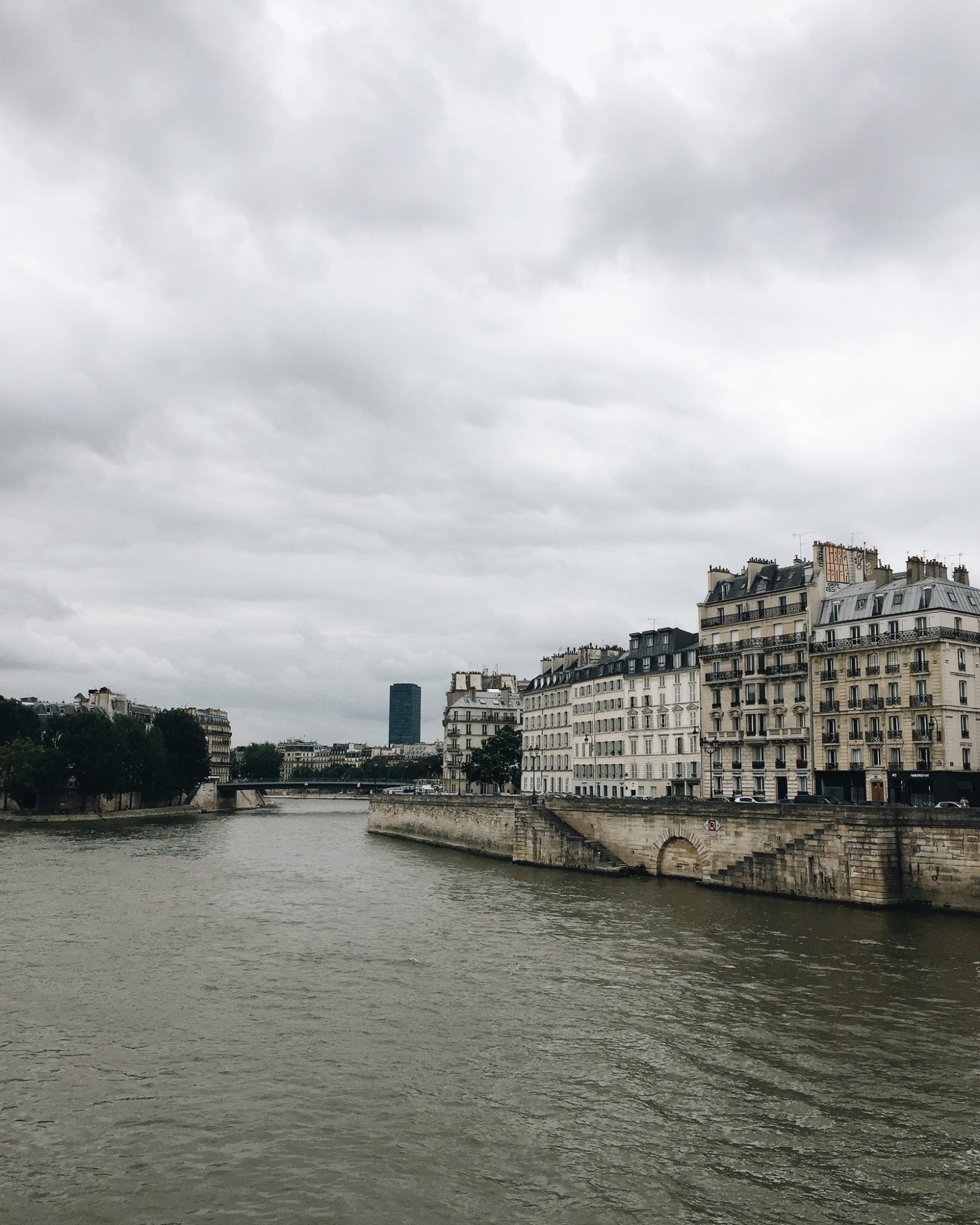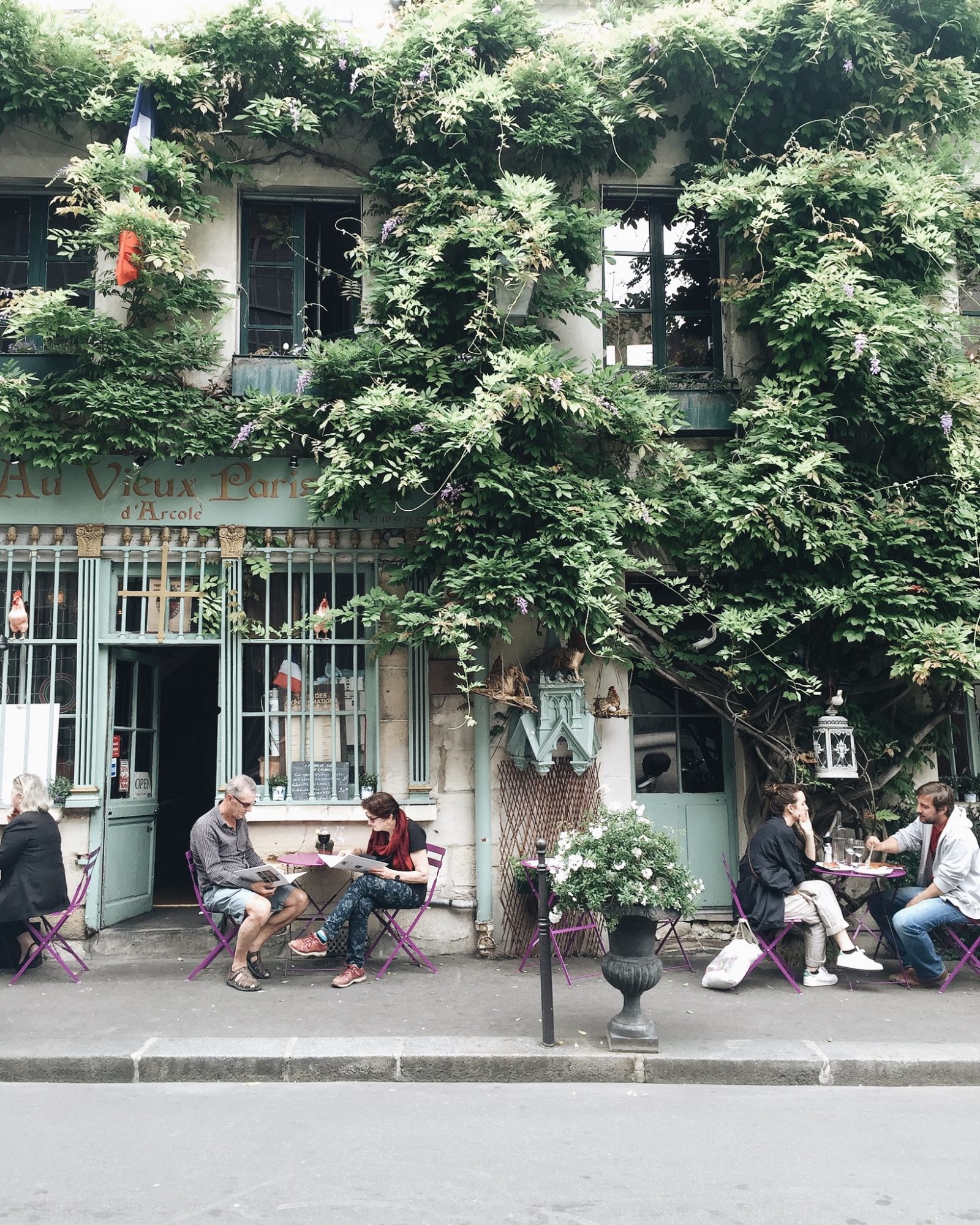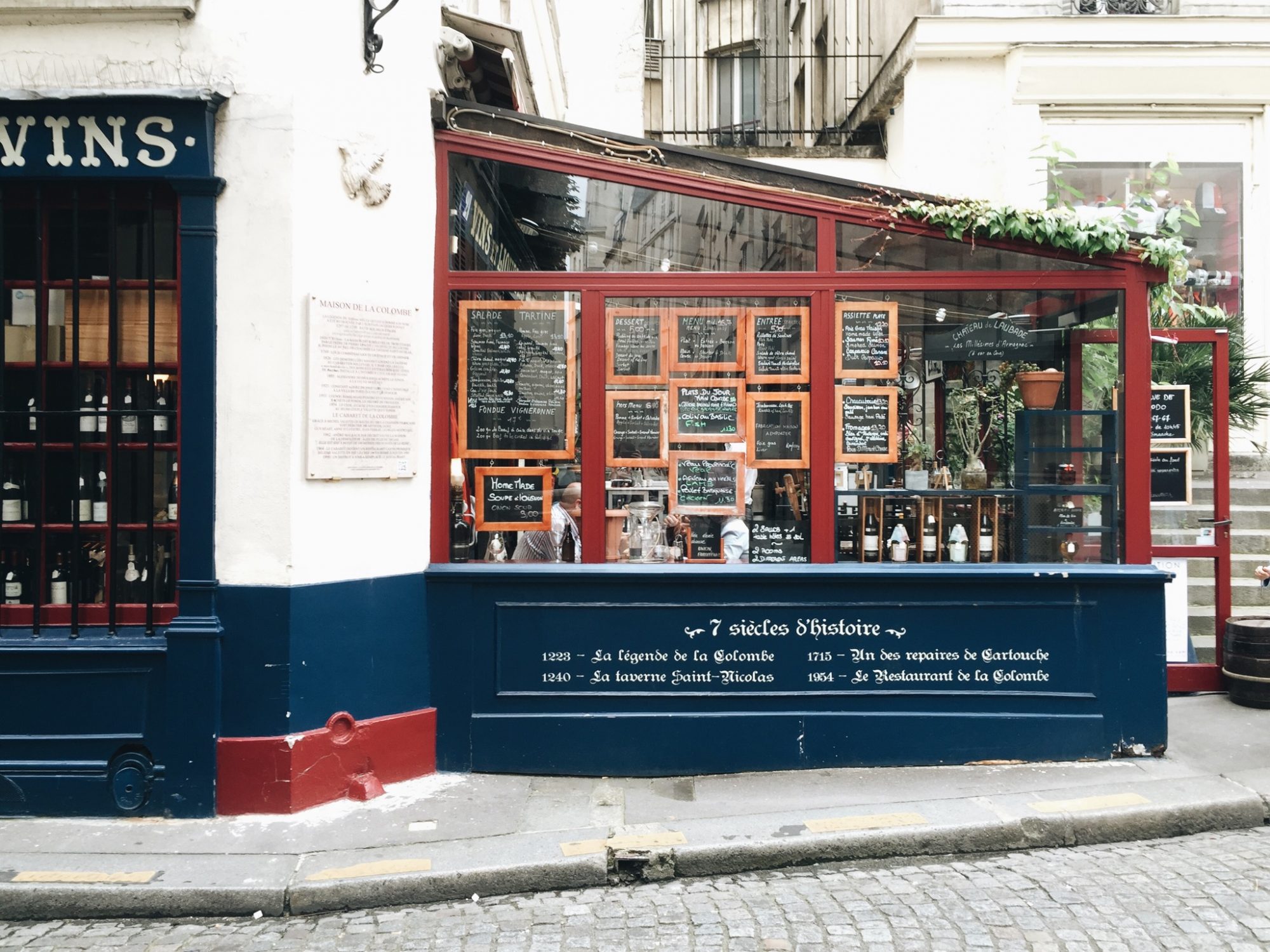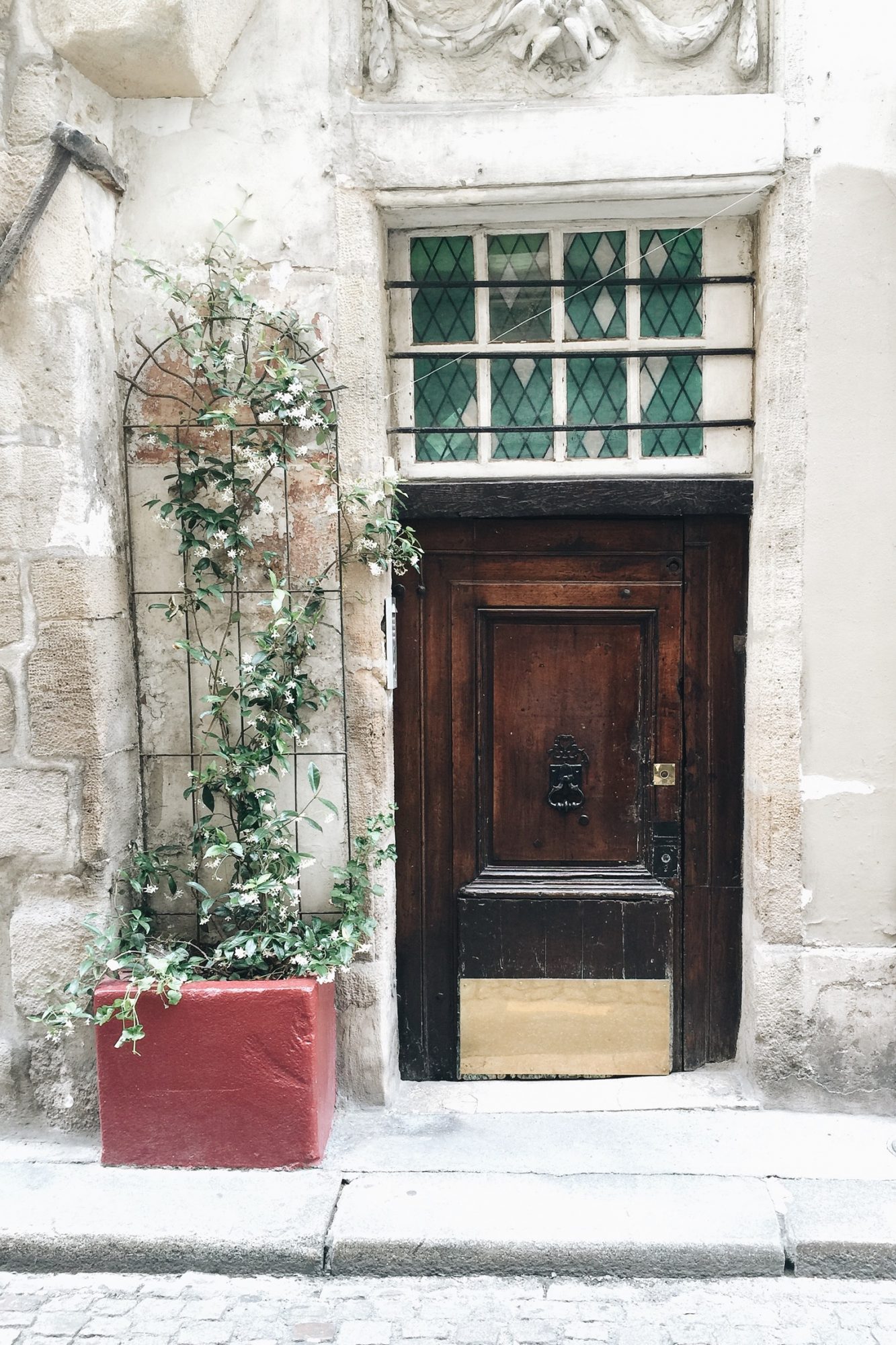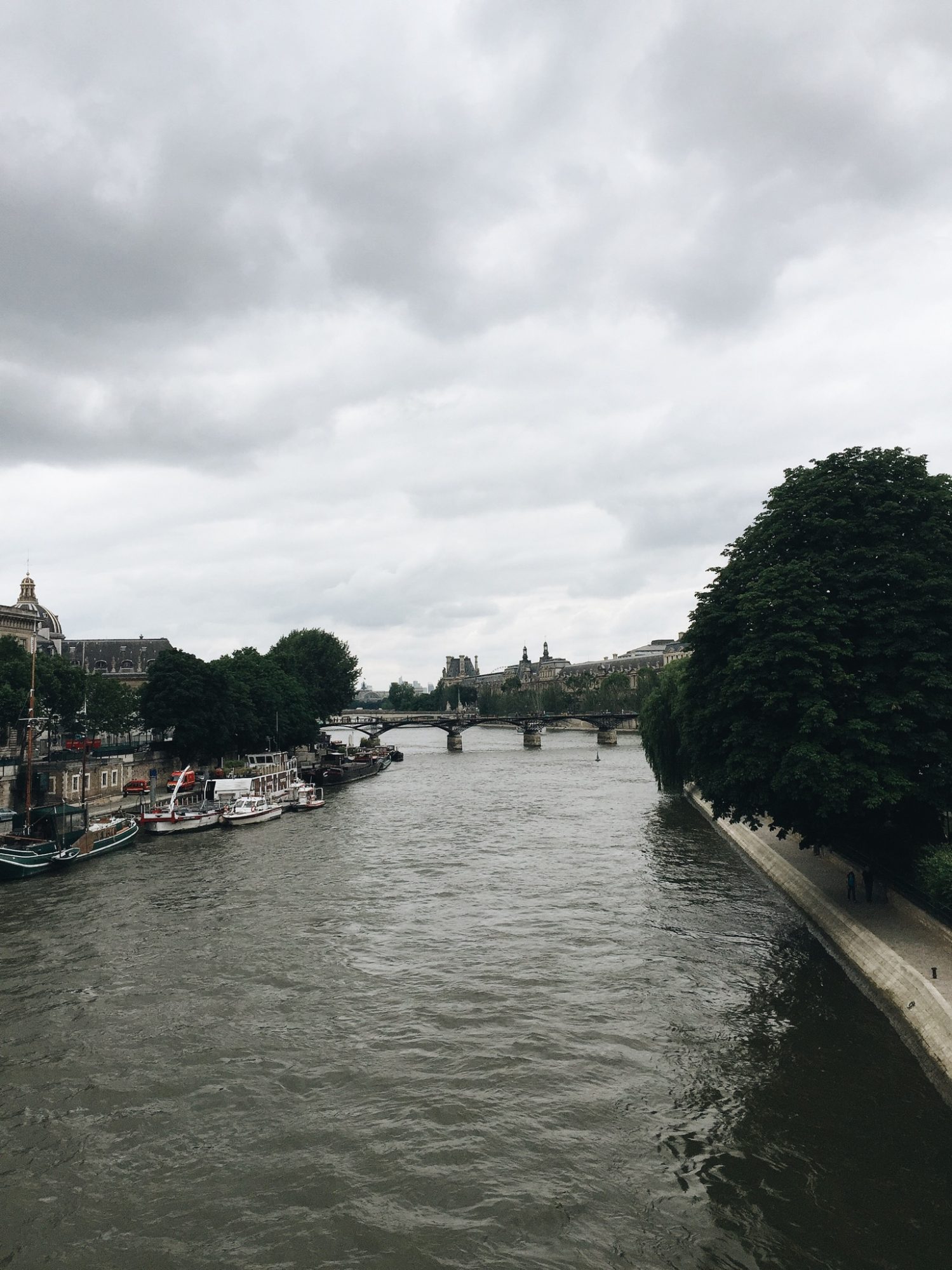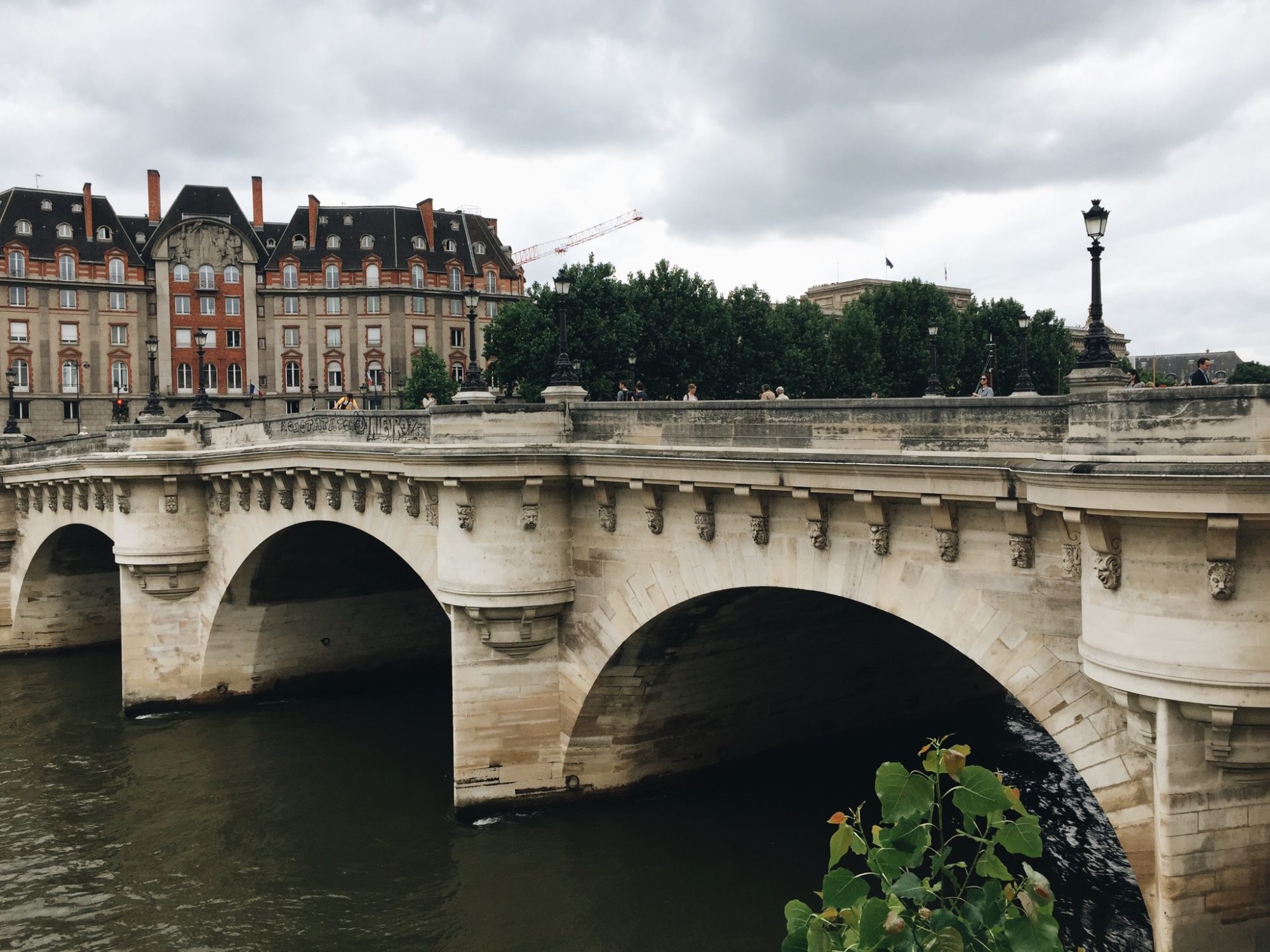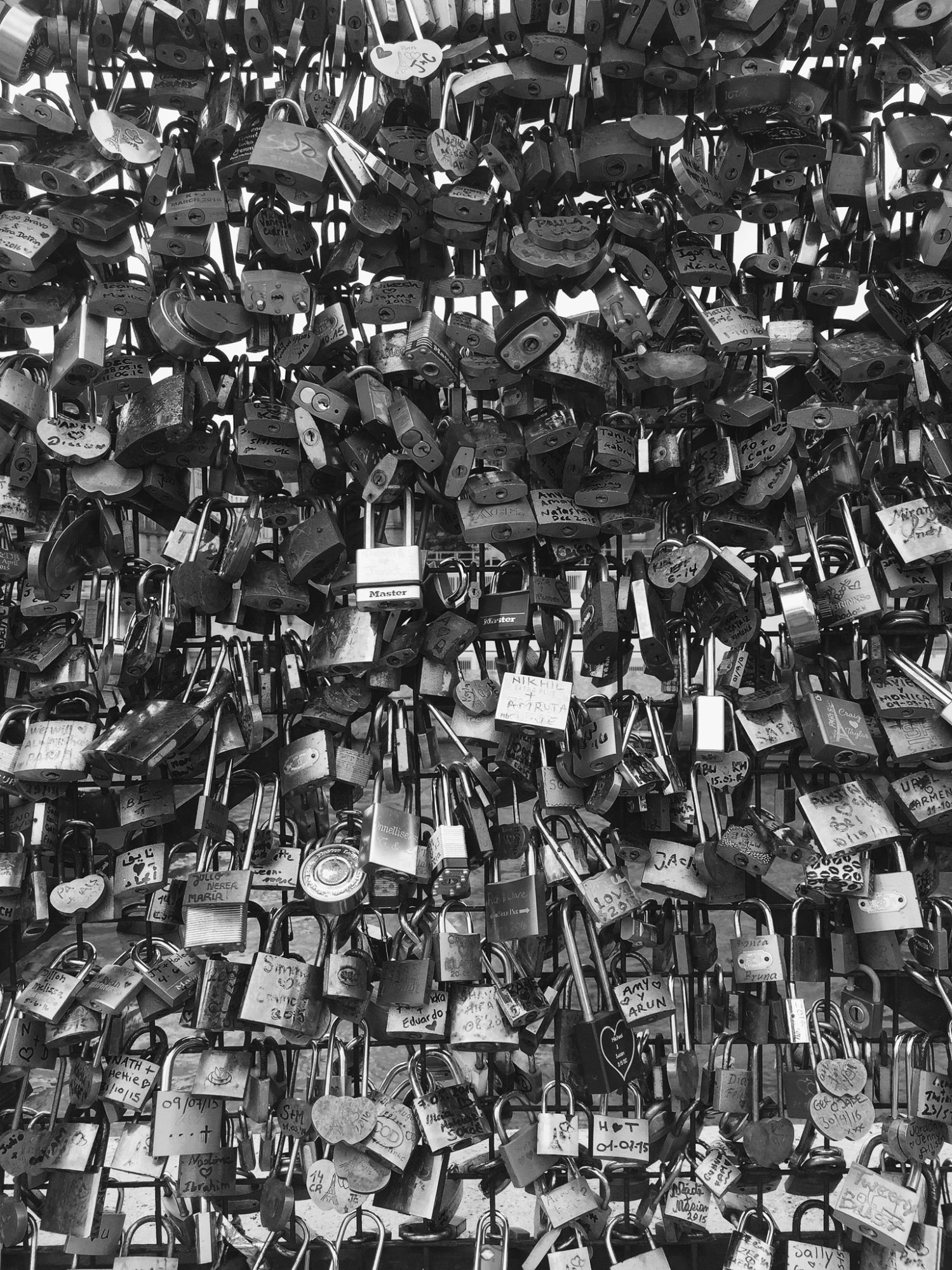 ---
After perusing the island for a few hours we felt we'd earned another treat so we stopped for a drink and a bite on the patio of the famous Café de Flore. I had a cold glass of Chablis and the salad nicoise, which did not disappoint.  Once we'd wet our whistles we headed back out to stroll past Luxembourg gardens (which were sadly closed) and then hopped on the subway to our next destination, the incredible Tuileries Gardens leading up to none other than the Louvre Museum. After some mind blowing sights we turned back to the apartment to regroup and get ready for my favourite dinner of the entire trip which we had at the quaint and totally unassuming Au Passage. The menu changes daily and the ingredients are sourced from local farms and suppliers. It was ridiculously tasty. After dinner we grabbed a night cap and watched an insanely talented bartender whip up some magical beverages at Le Little Red Door.
---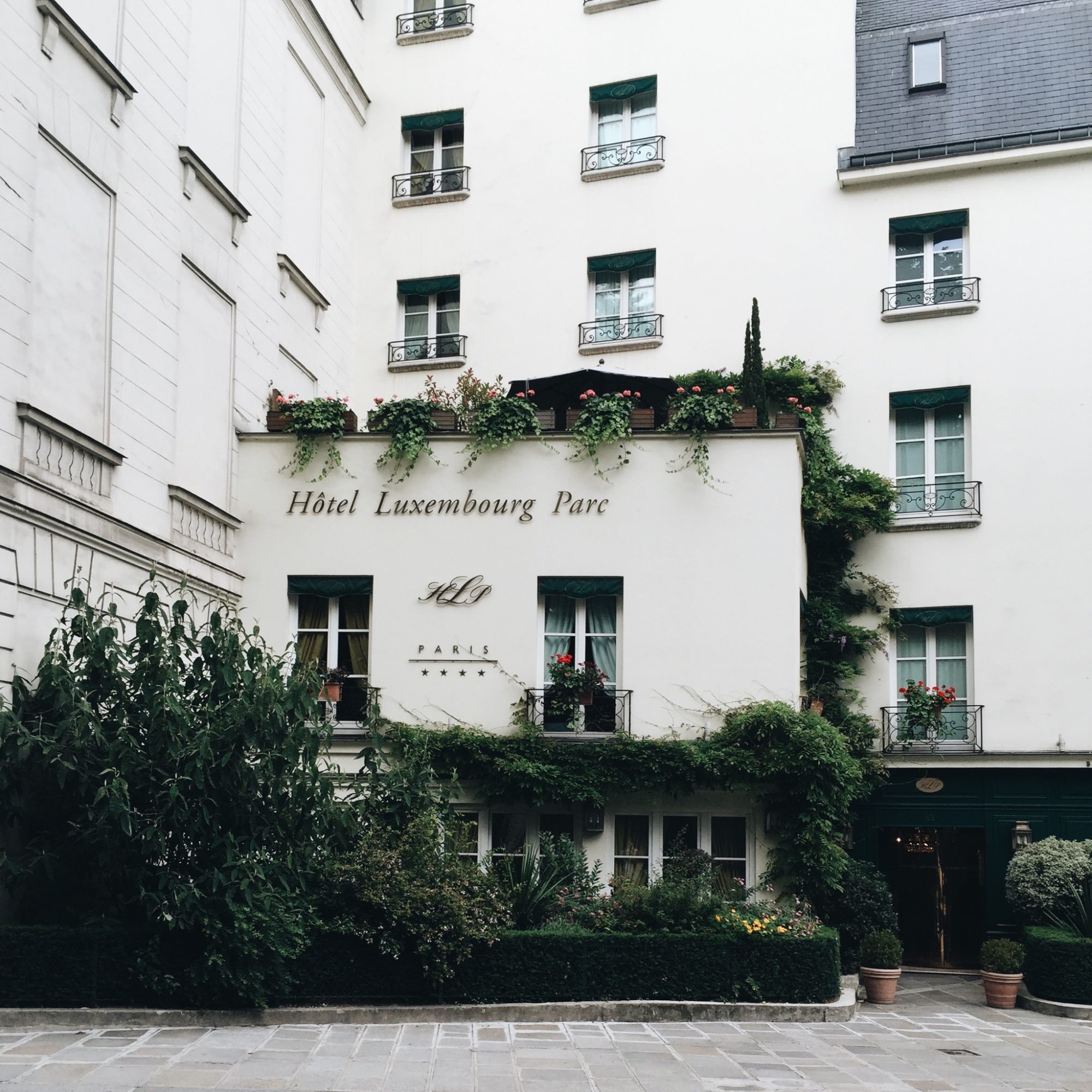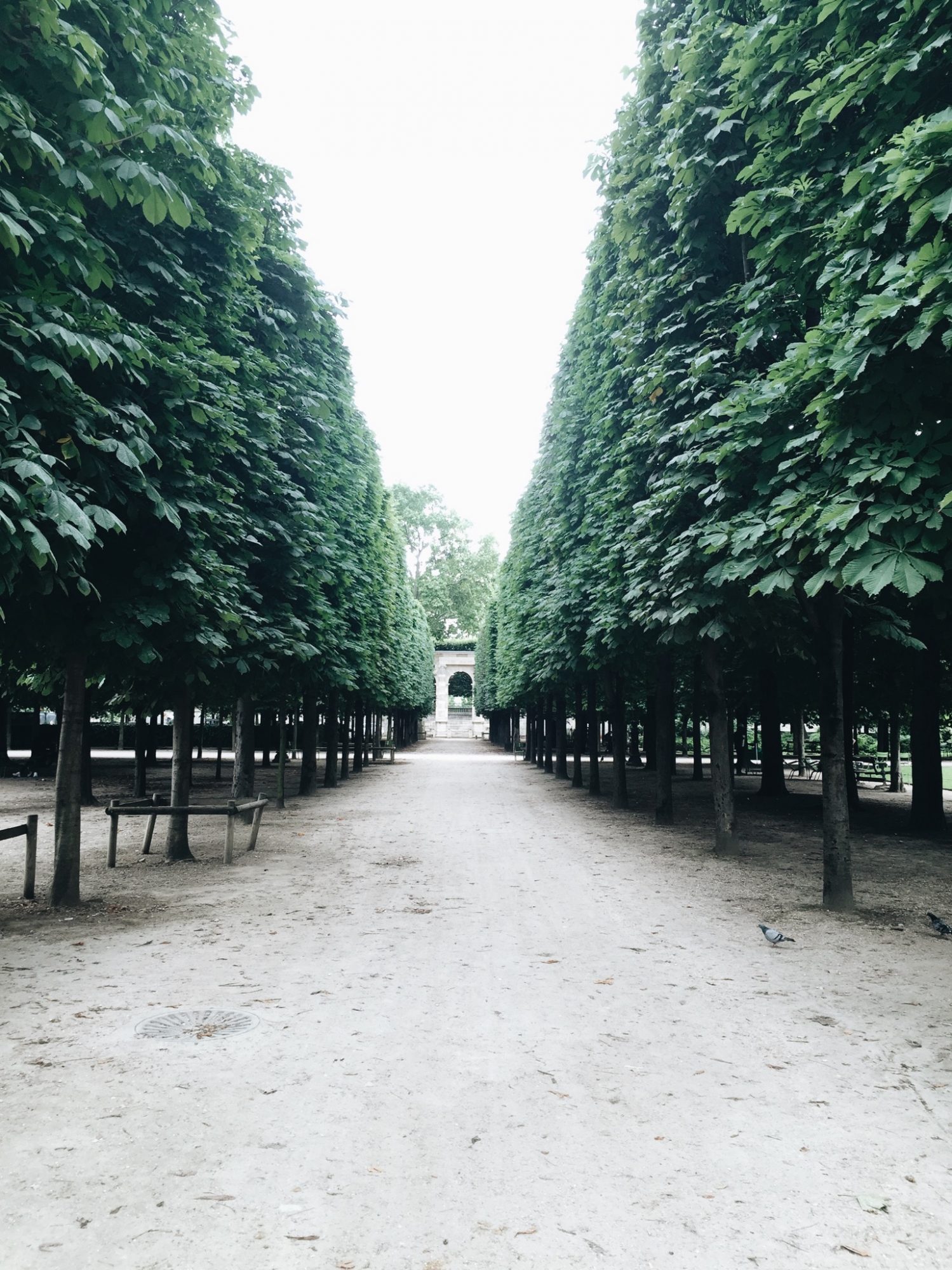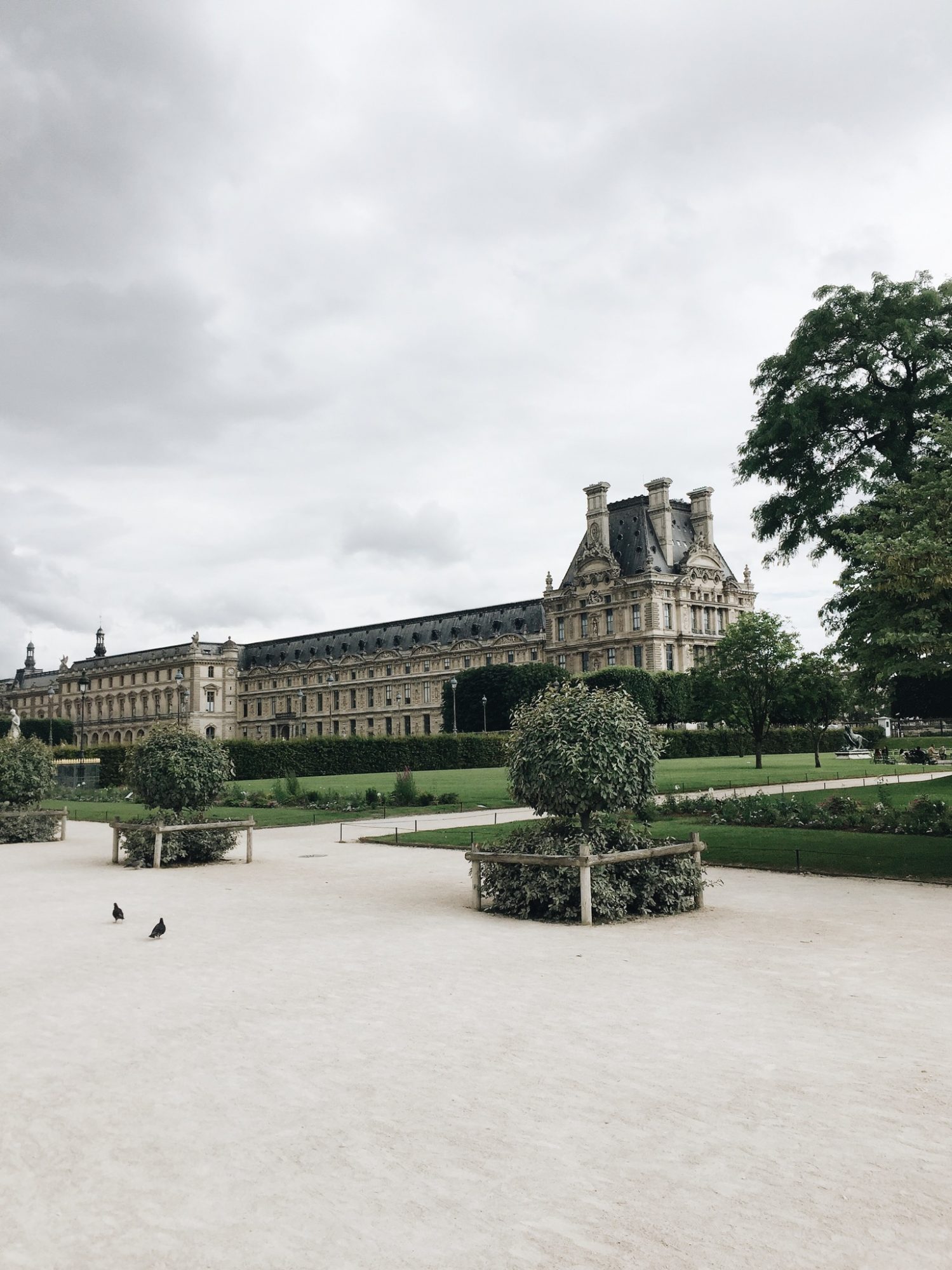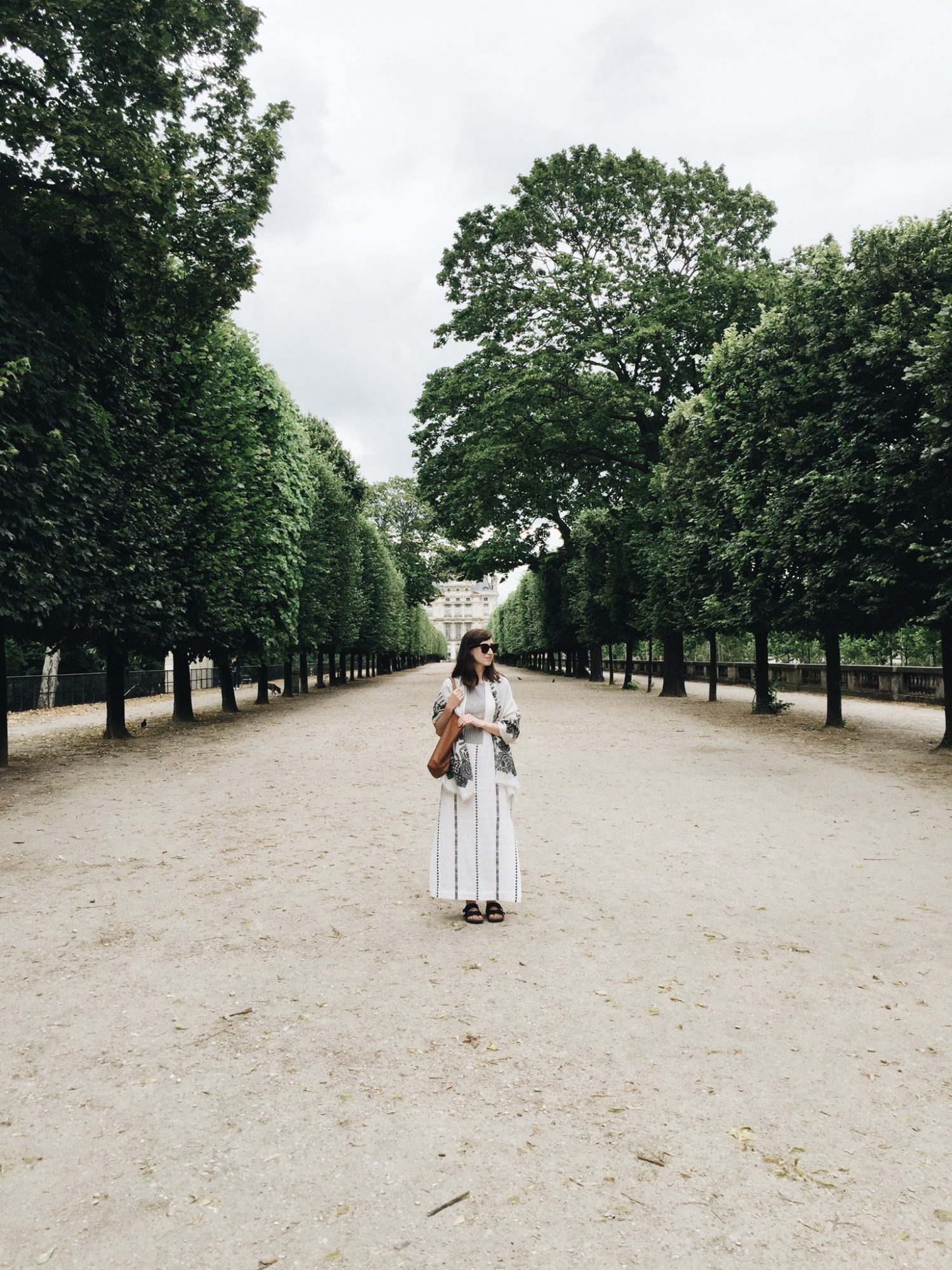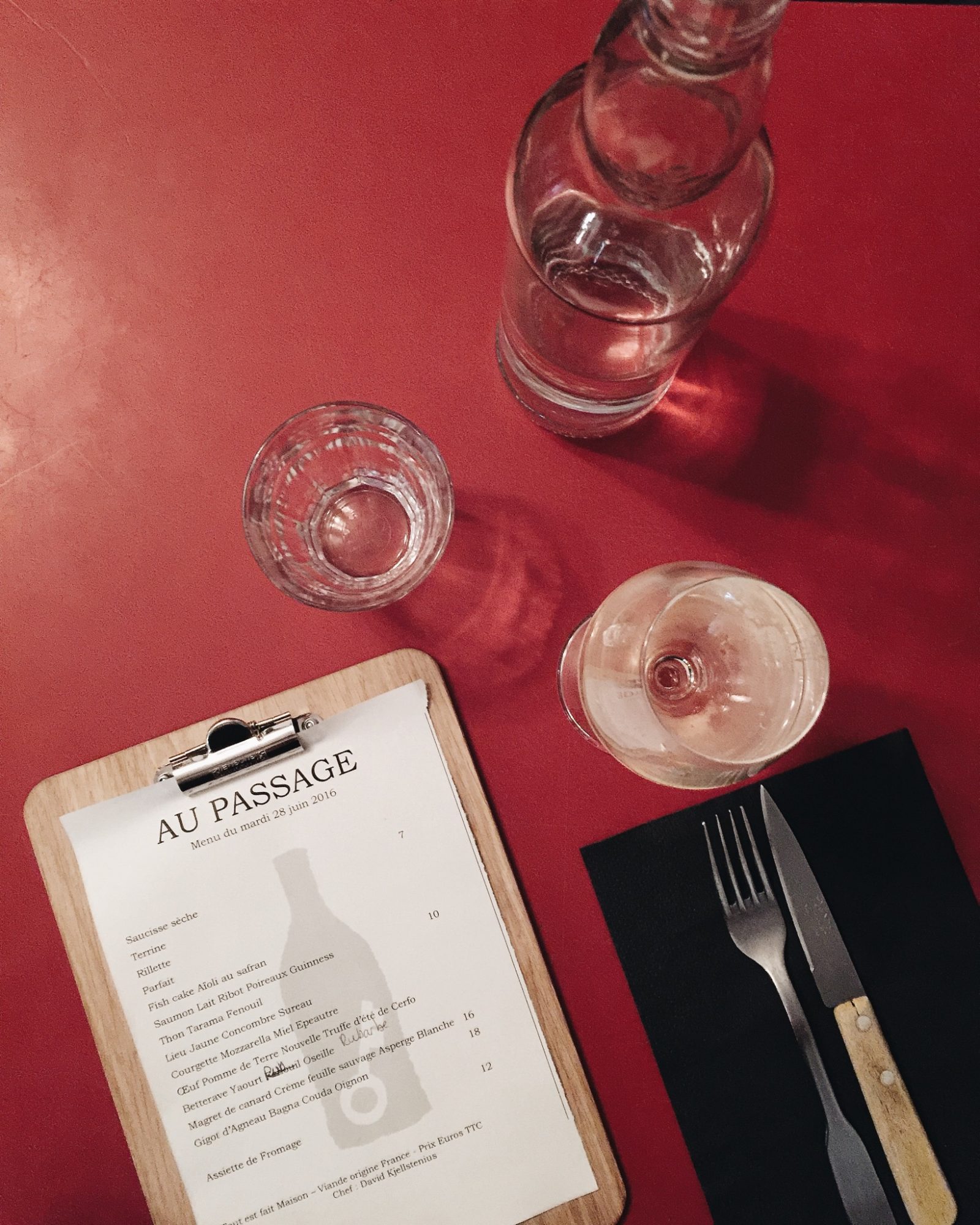 ---
DAY 6
---
Day 6 began with breakfast at Season, a super cute spot in Le Marais, then we headed to Monmartre for a morning spent exploring the winding streets and delightful shops that are tucked behind the magnificent landmark. It was definitely one of the more touristy spots and quite crowded but definitely worth checking out, especially since the neighbourhoods just a few blocks away were empty and straight out of a fairytale!
---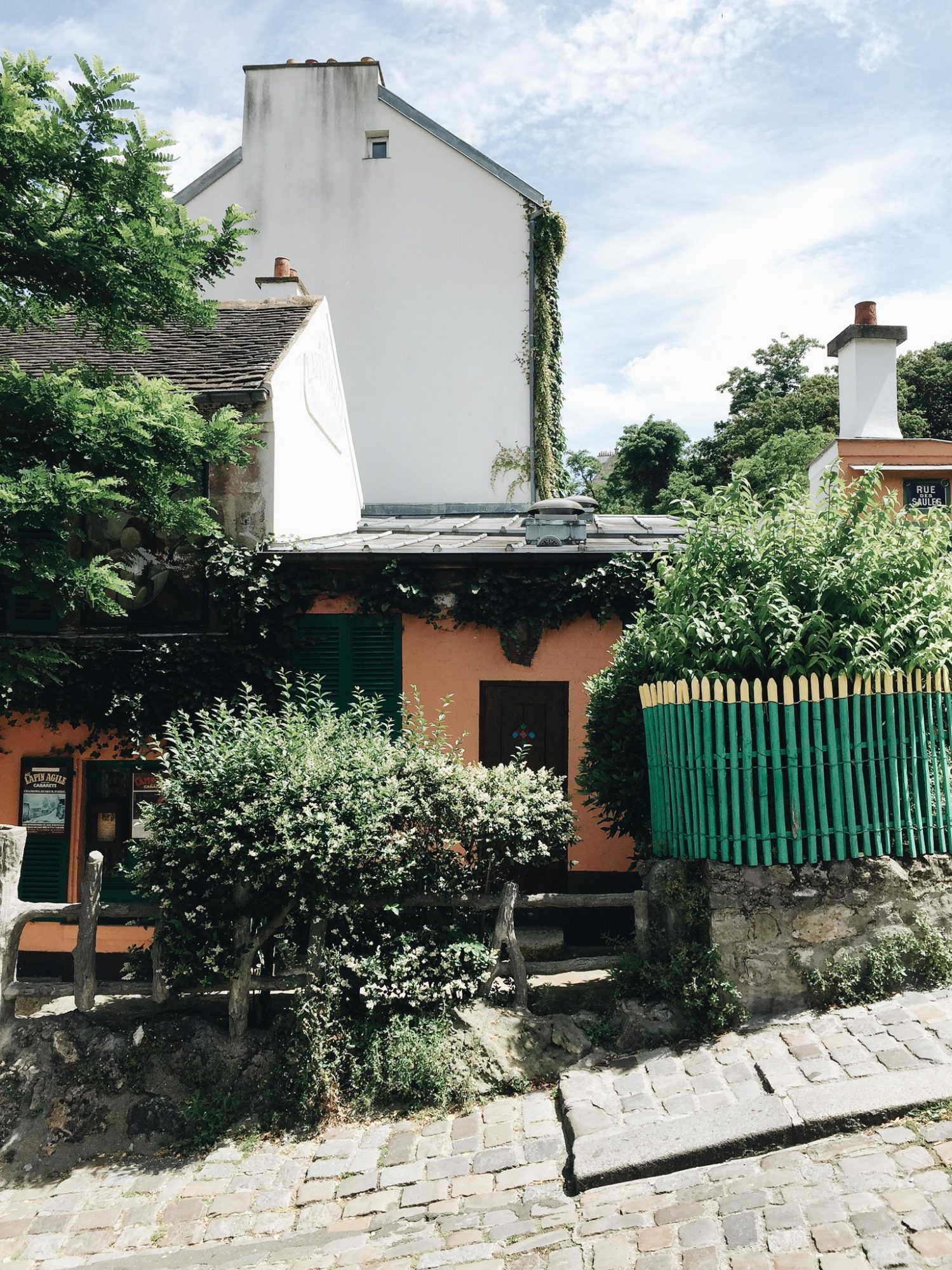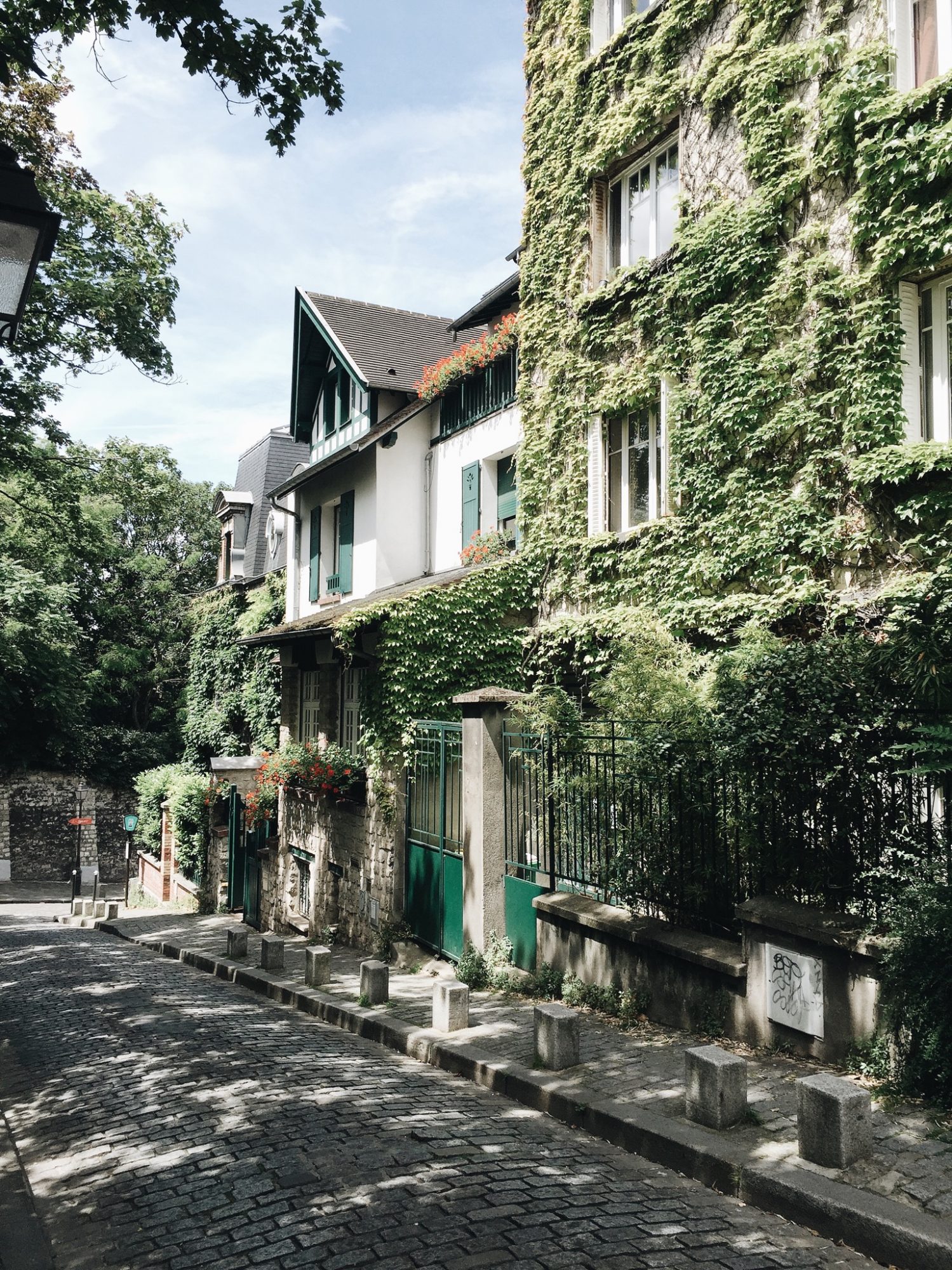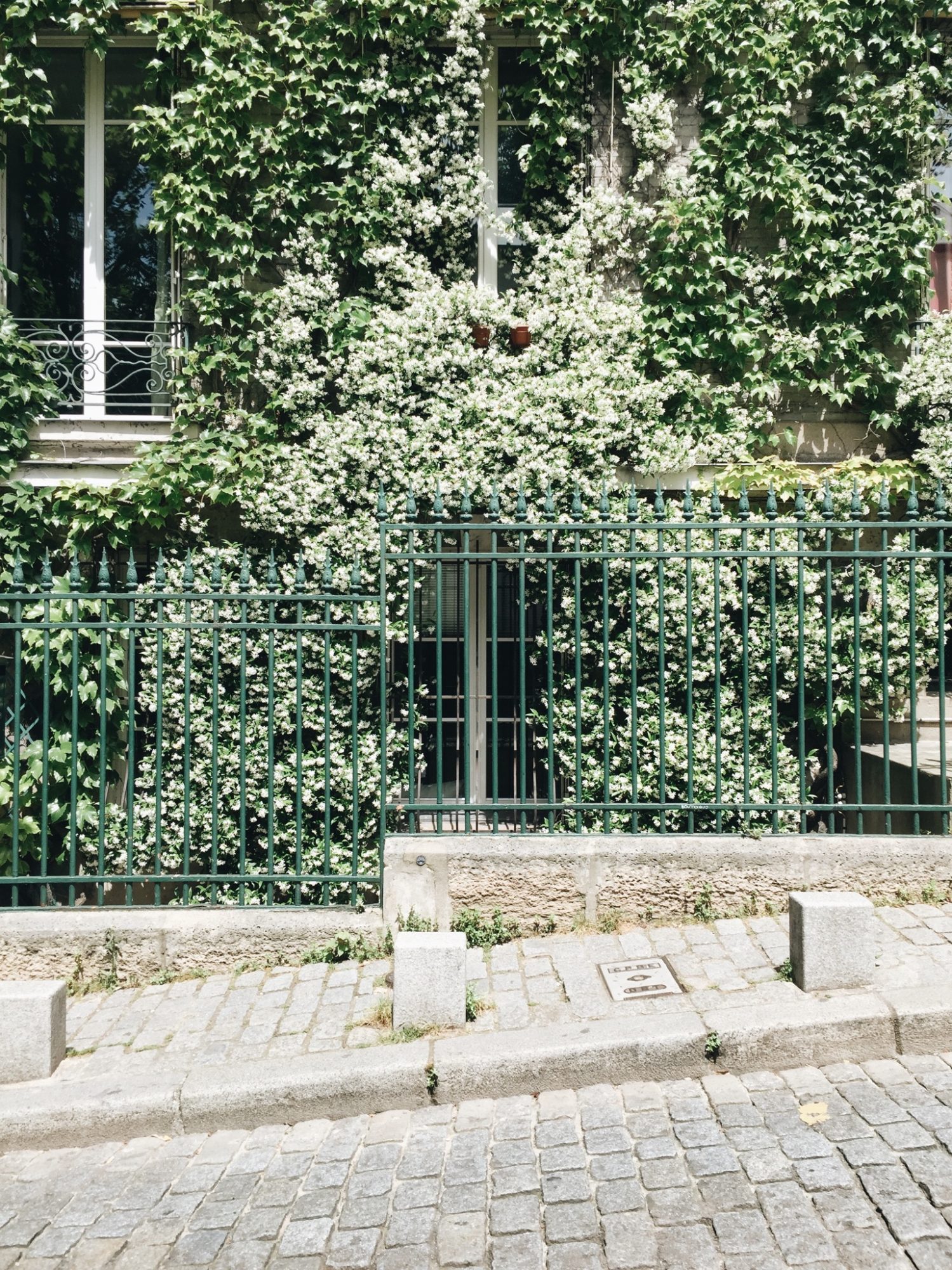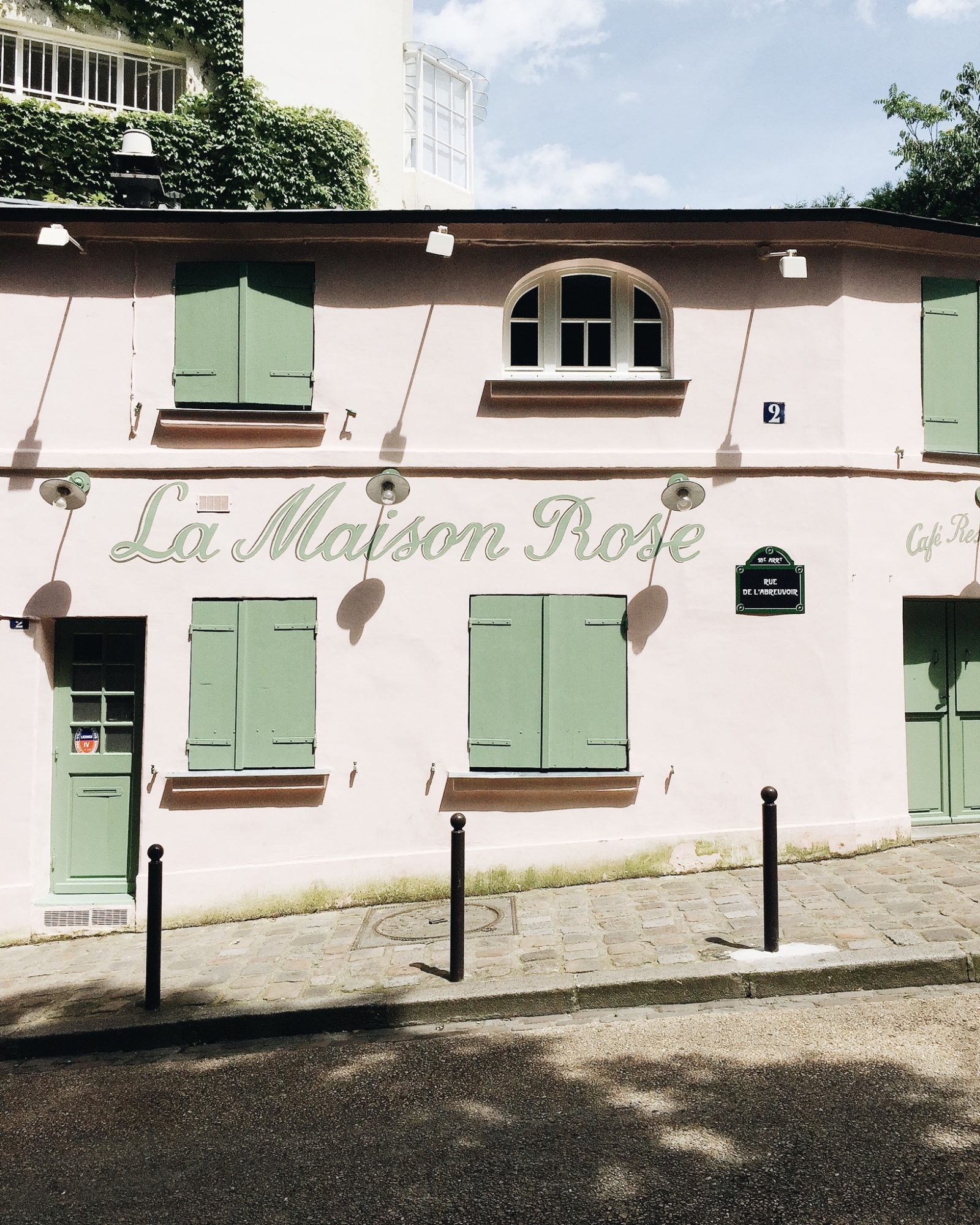 ---
From there we wandered our way up to Boris Patisserie another charming boulangerie to hunt down a Pain au Blanche for Kevin but we were out of luck on that search. The little shop was worth the visit just to see the gorgeous and quintessentially Parisienne interior. After that we lazily strolled back to Le Marais and Jess and I set up camp at a cute little café for an afternoon snack and some rose. If it seems like all we did was walk from one treat to the next, it's because we did exactly that. I wouldn't have had it any other way!

That night we went to Ellsworth for a delicious dinner, just around the corner from Le Palais Royal (one of Instagrams' favourite Parisienne haunts) and then indulged in some fanciful libations at Prescription Cocktail Club (which we were not so subtly asked to leave promptly upon closing). Regardless, it was a lovely warm evening spent with one of my oldest and dearest girlfriends.
---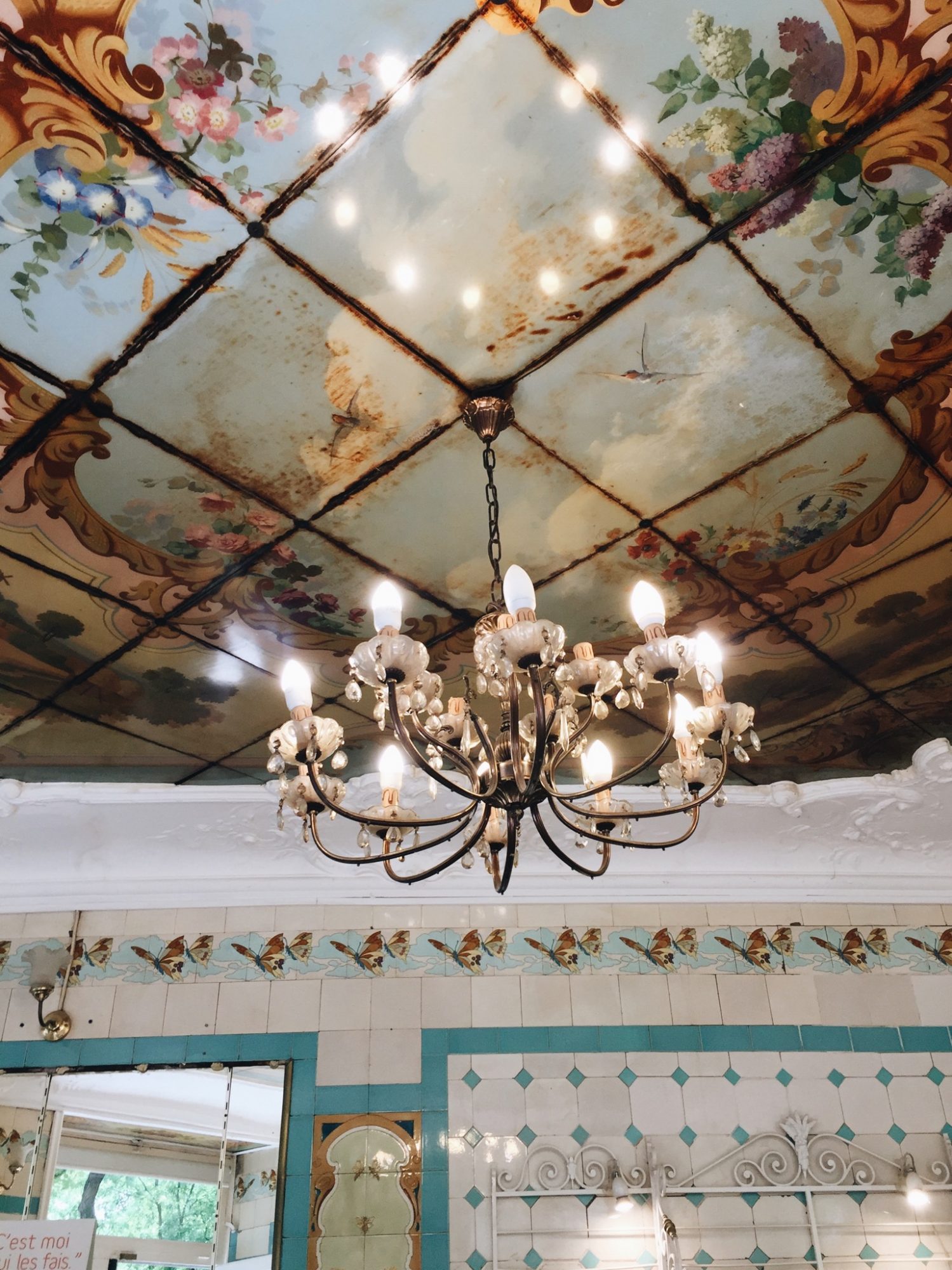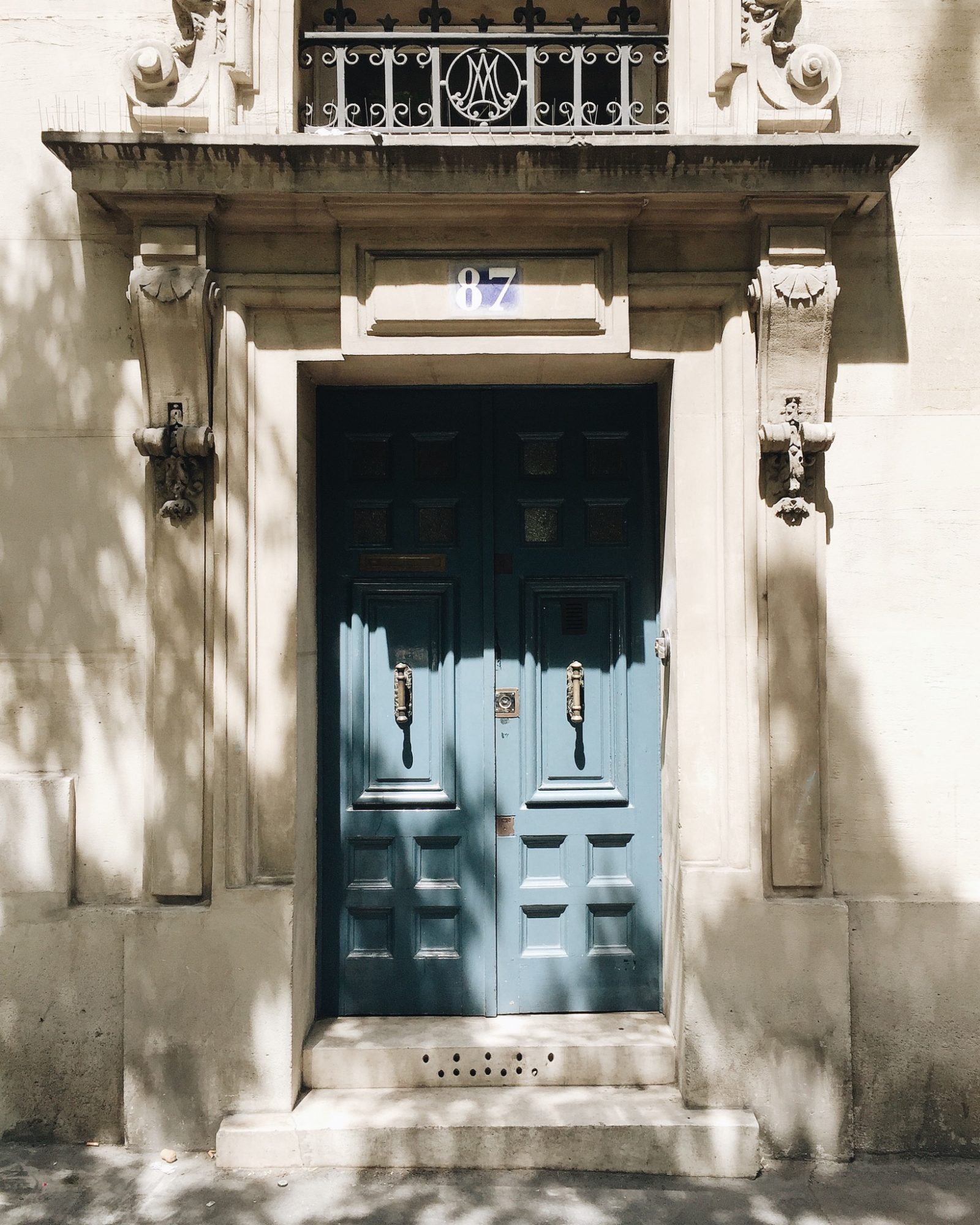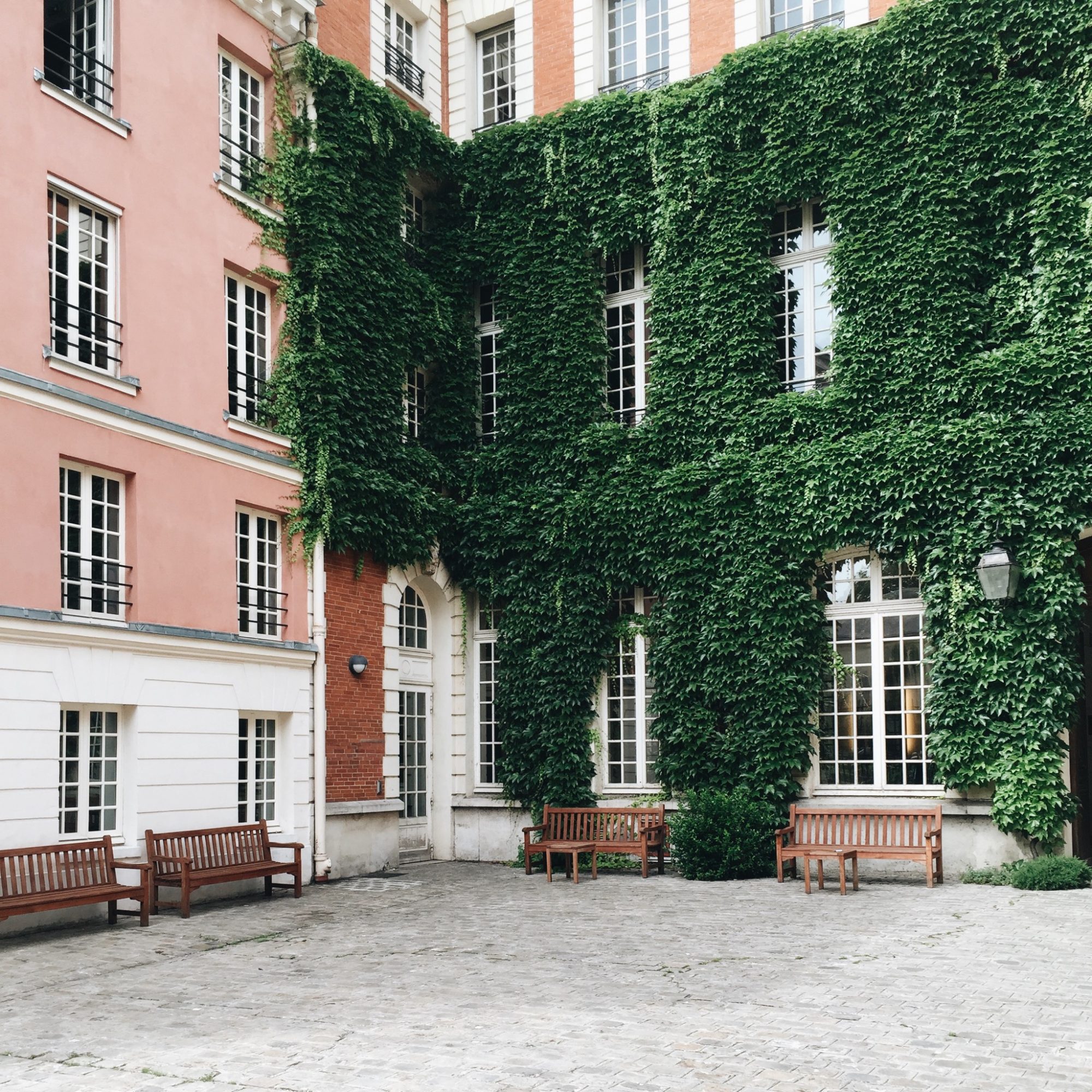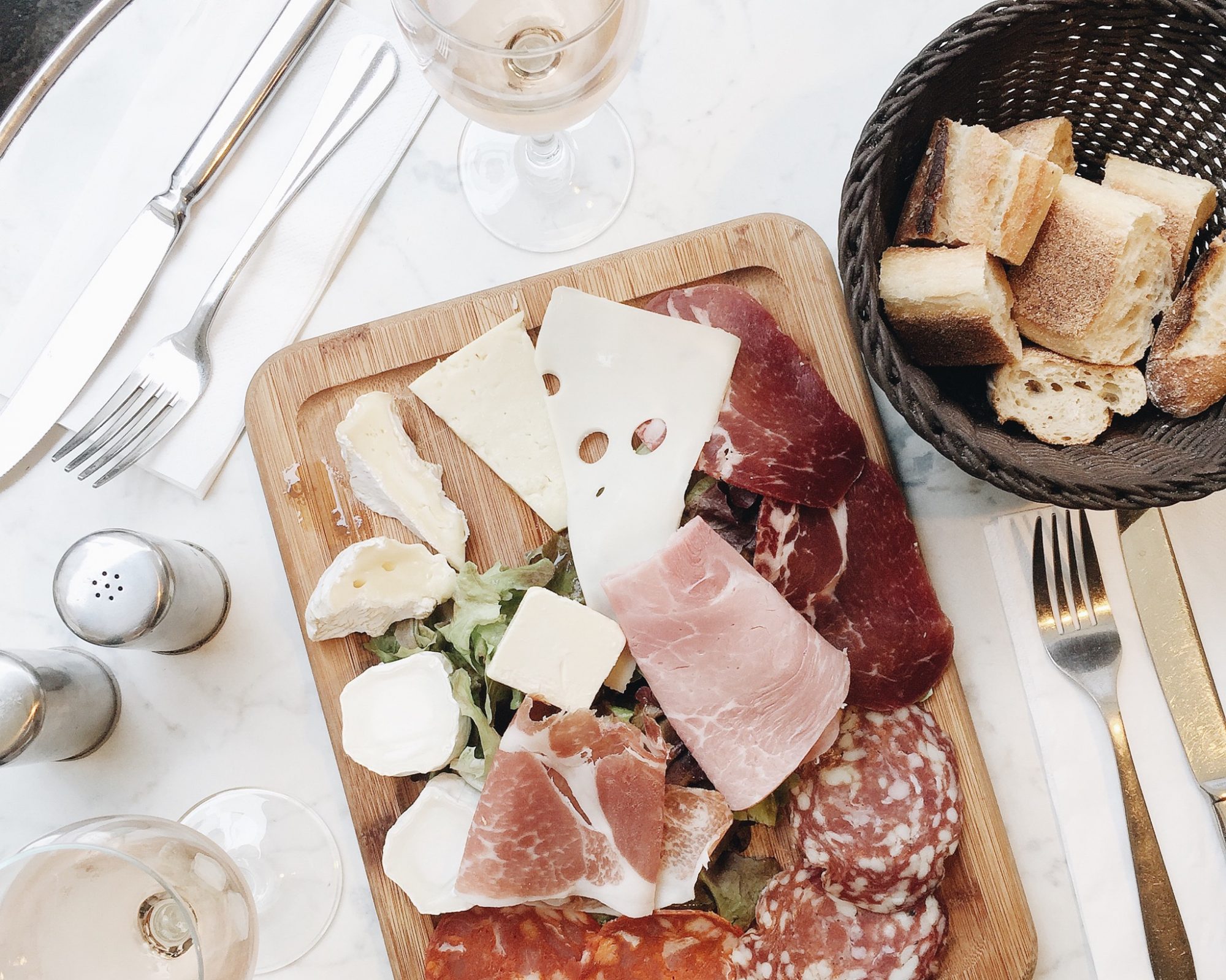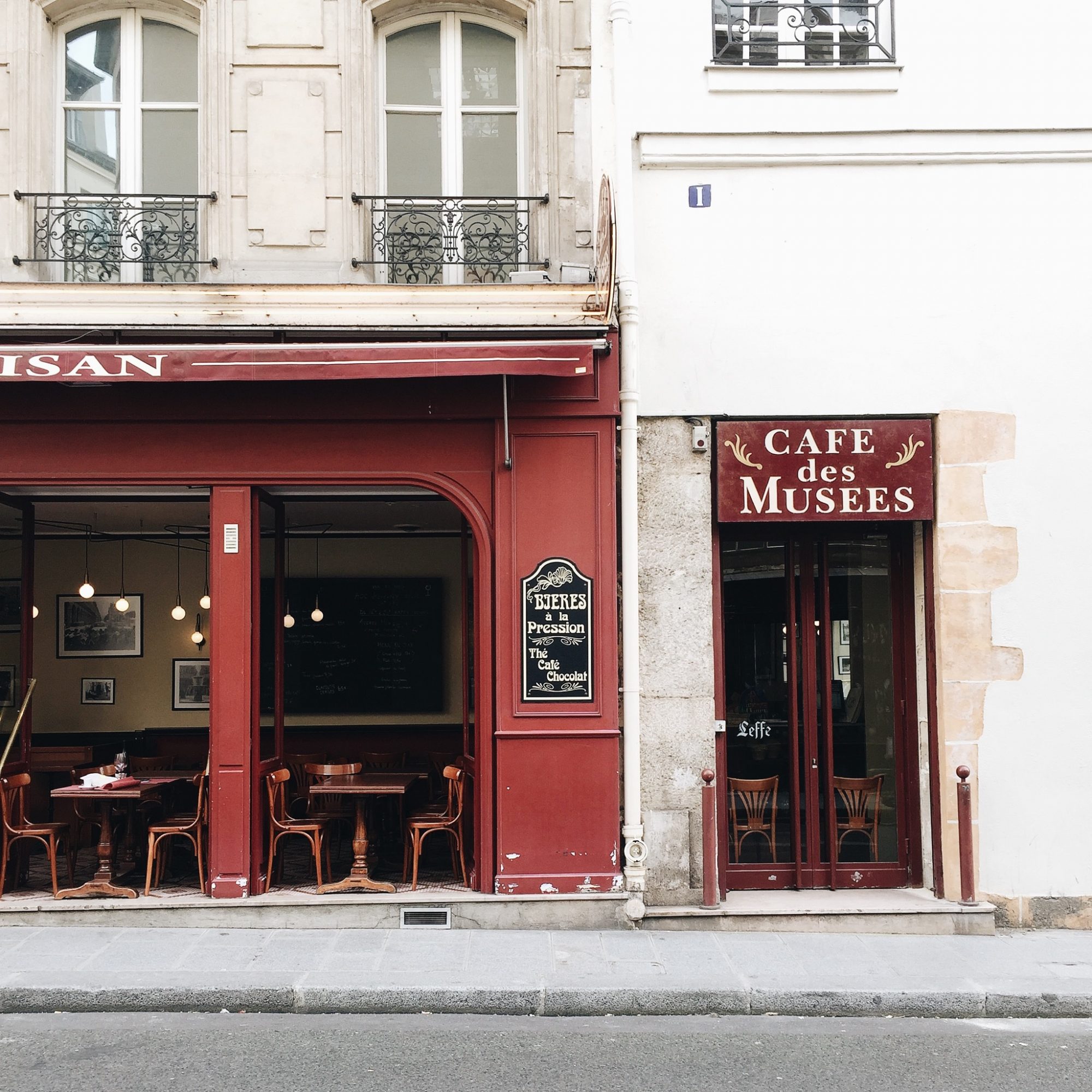 ---
DAY 7
---
On my final day of the trip we revisited Fragments Café for a lazy, late breakfast because I just had to have the parfait again (homemade granola and seasonal fruit atop the best yogurt) and it was mere steps away from the apartment. Then we headed up to the Promenade Plantee for an afternoon spent strolling the beautiful, foliage lined pathways (it's the Paris version of NYC's highline) until we were chased home by looming clouds and rainy skies. We took the late afternoon to resentfully pack our bags and come to terms with the trips impending termination.
---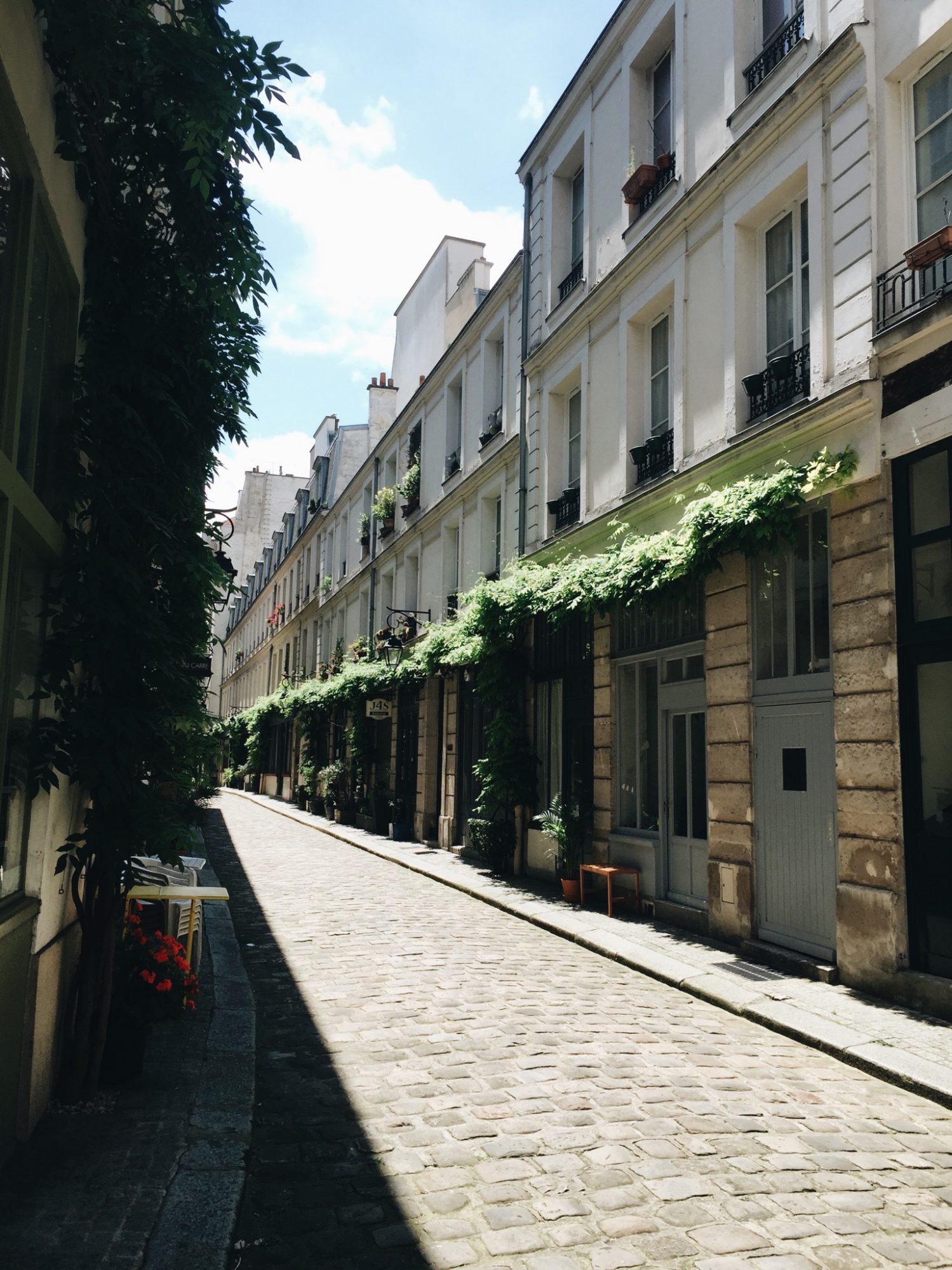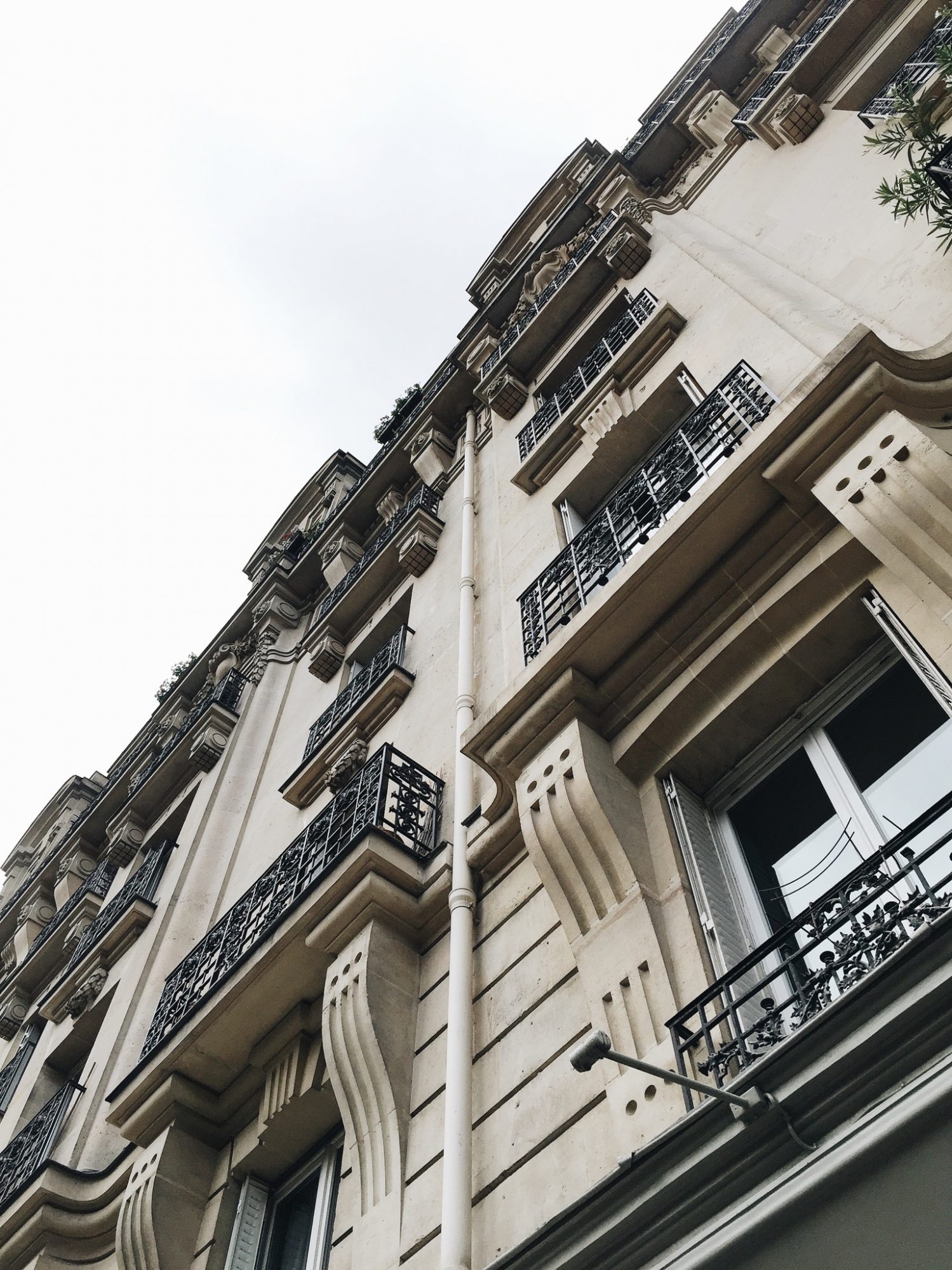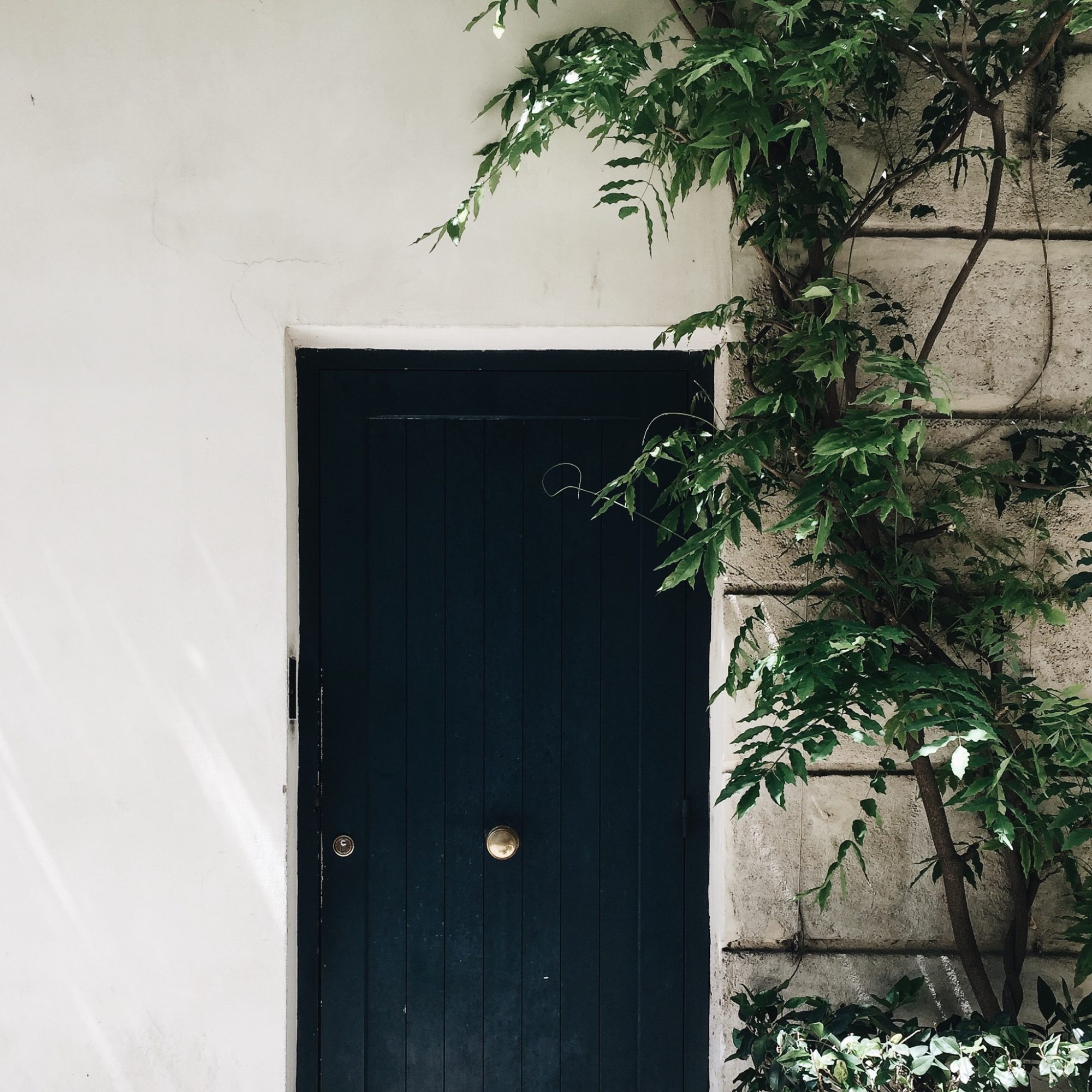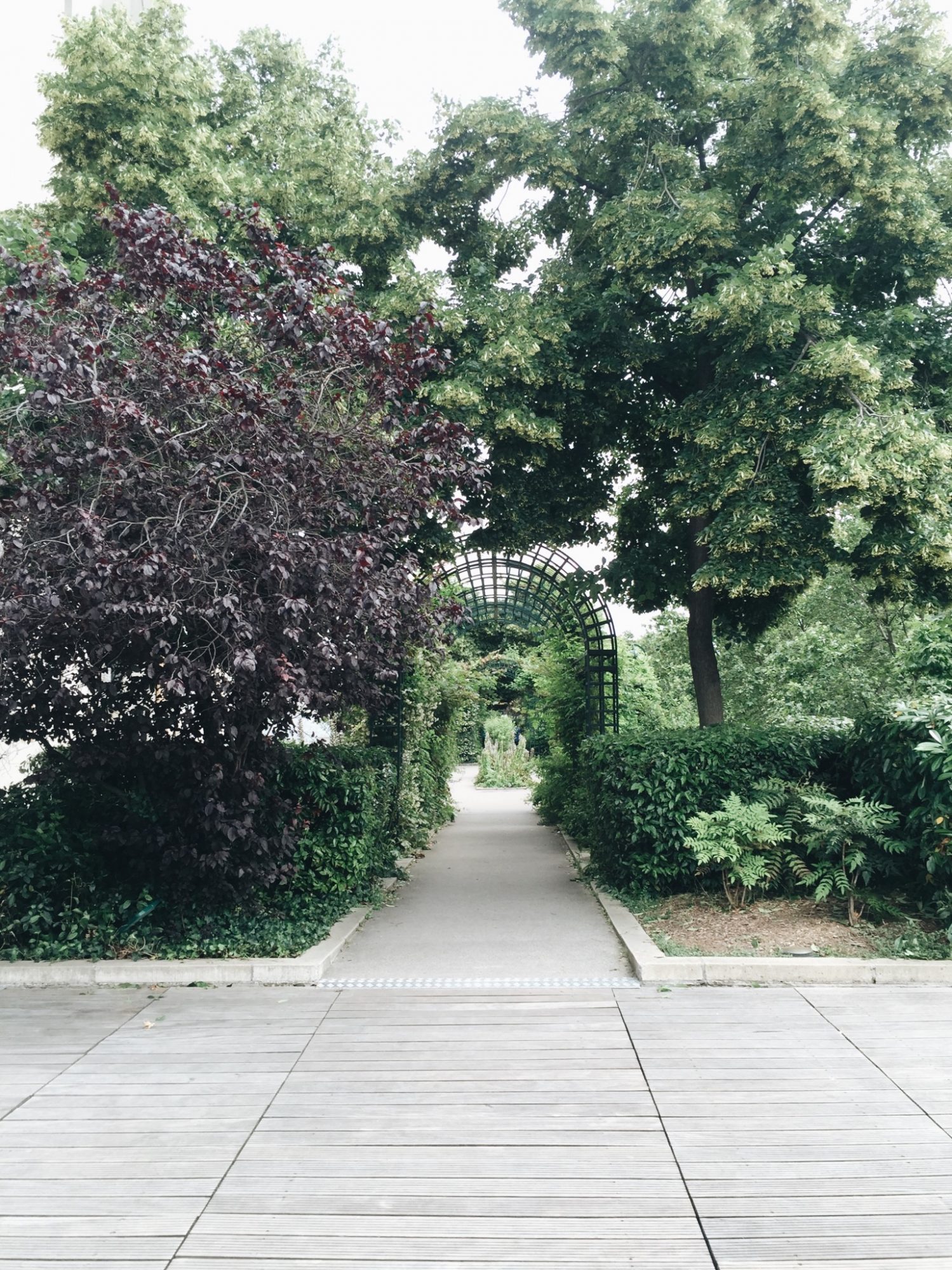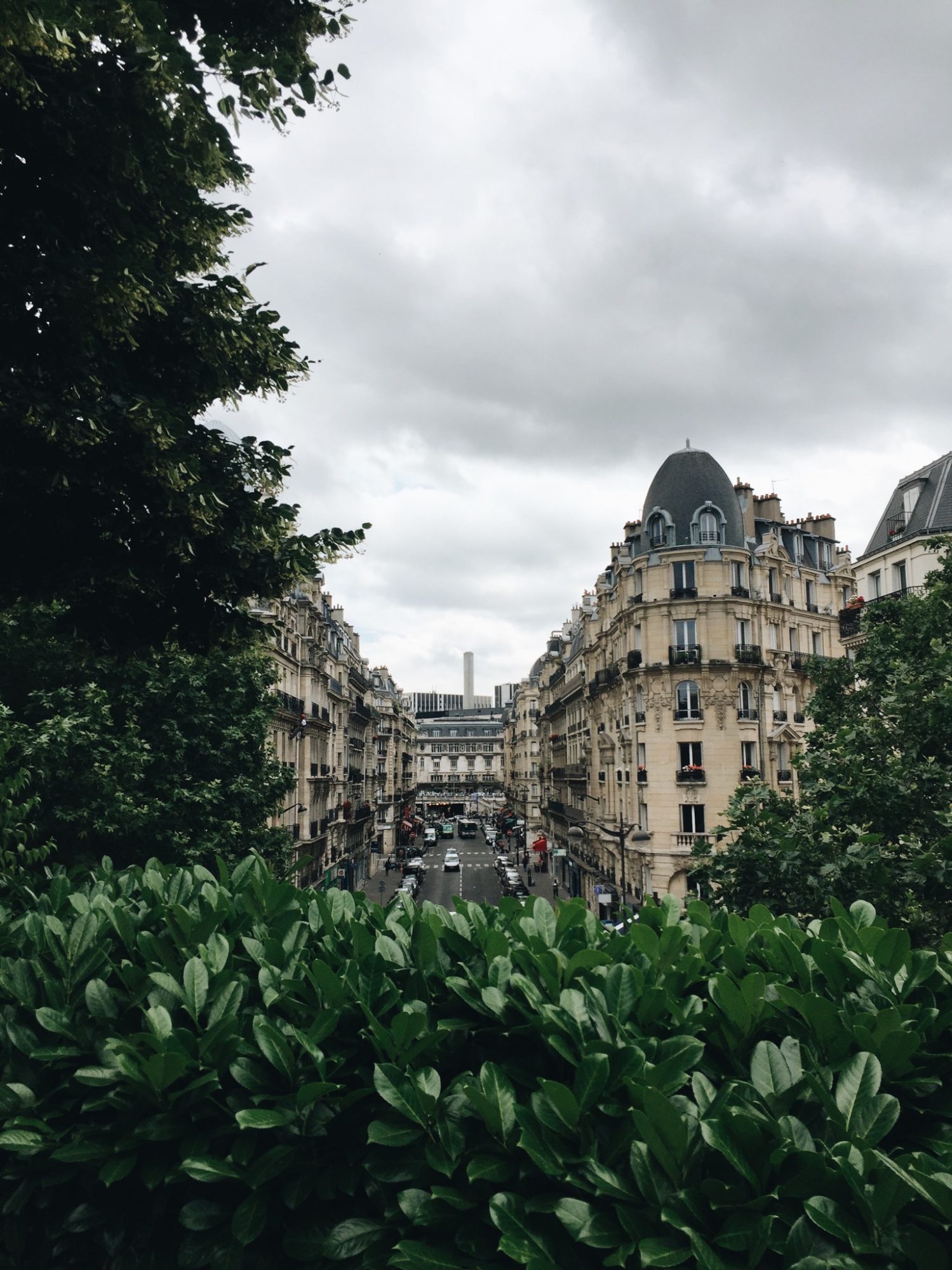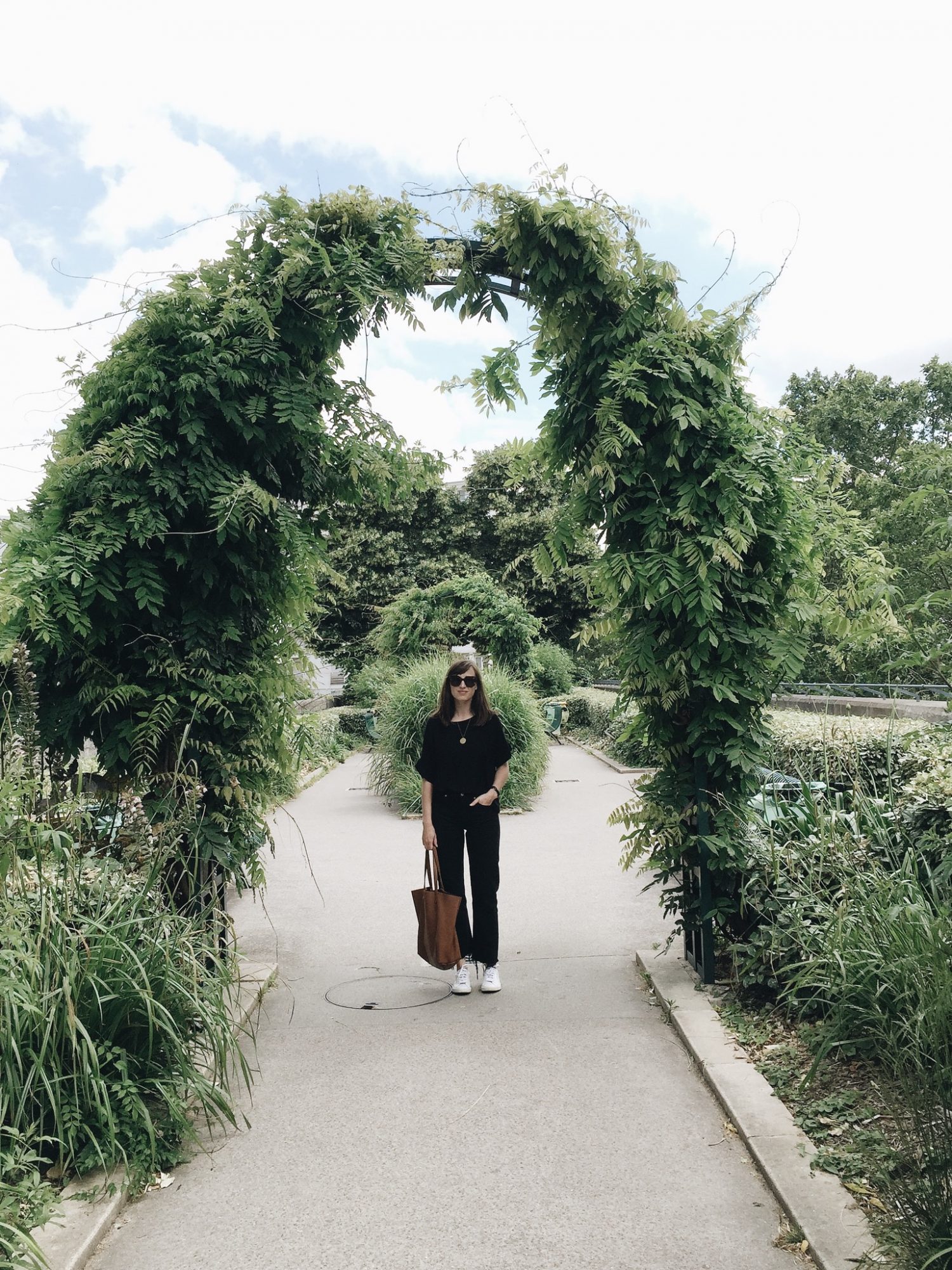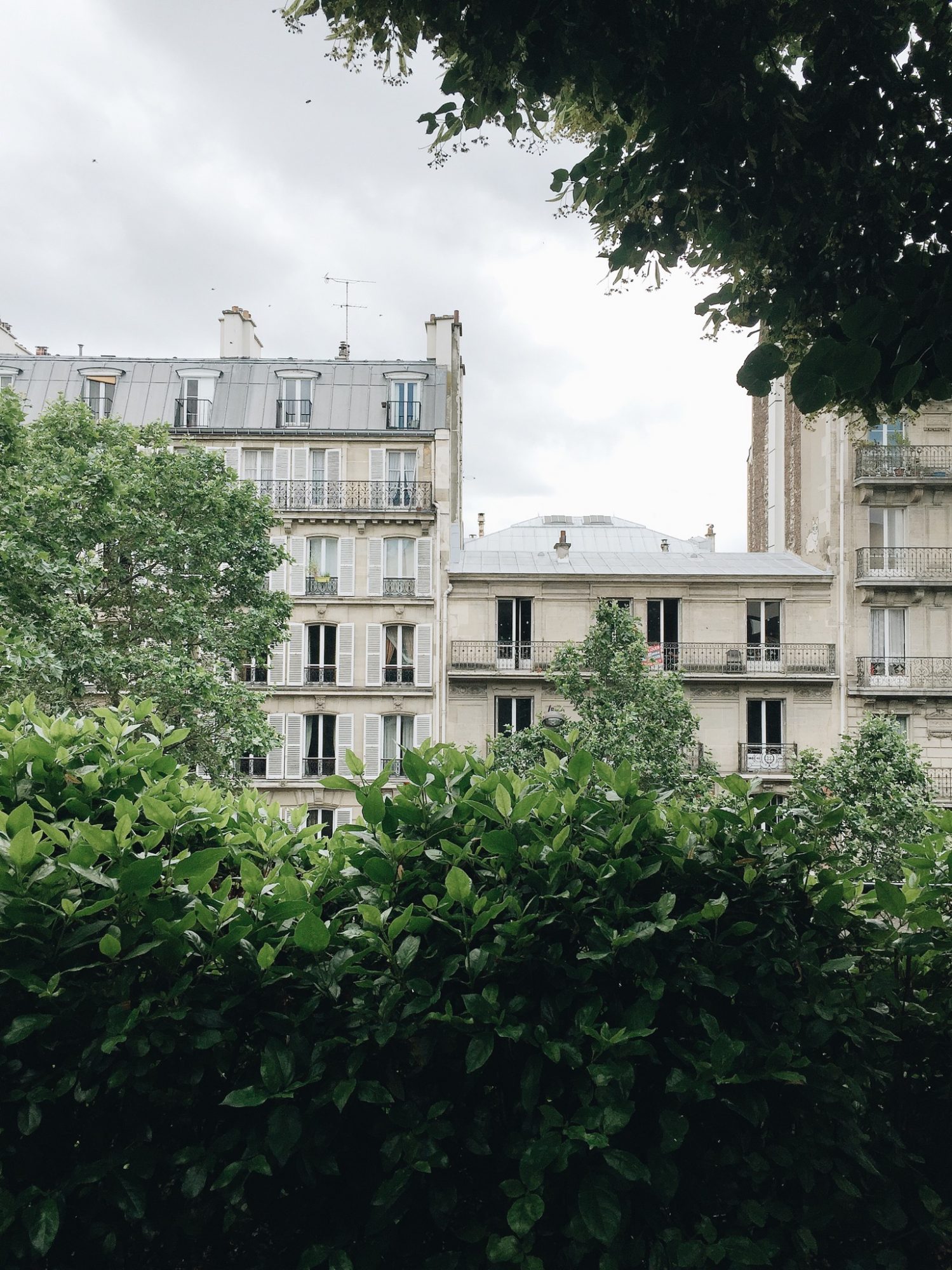 ---
Jess and Kevin made my entire trip to Paris way better than I could have ever imagined and I'm so grateful that I got to spend time (and be a total third wheel) with such a wonderful duo. These two are something seriously special! They even saved Le Relais de L'Entrecôte for the last night of the trip and I'm so glad they did. It was the perfect dining experience to close out the adventure and I will never forget it. If you like steak frites (at all) you absolutely HAVE to visit this restaurant. Make sure you get there early because the line-ups start at about 6:30 sharp and they don't take reservations. Oh, and definitely get the profiteroles for dessert. 
---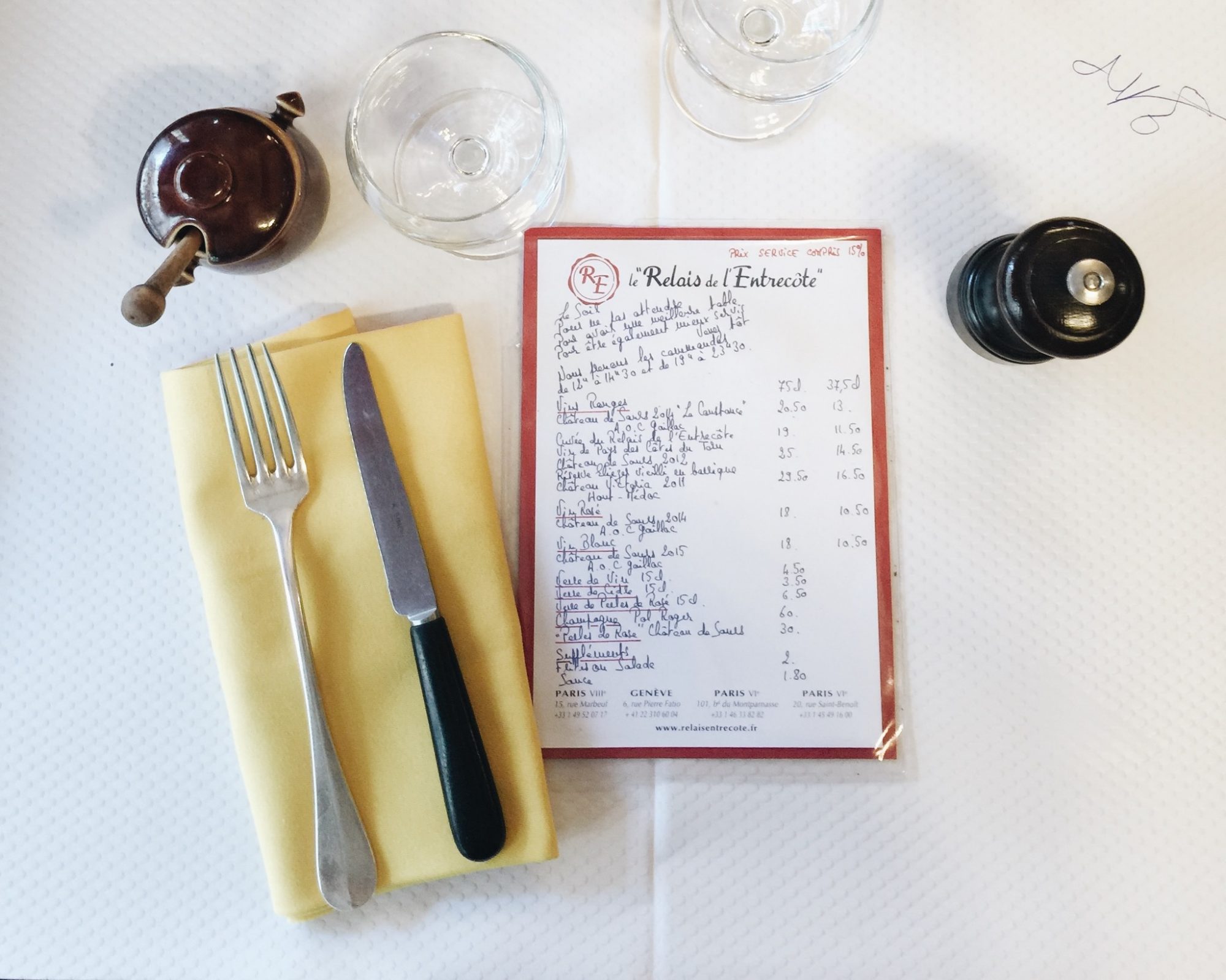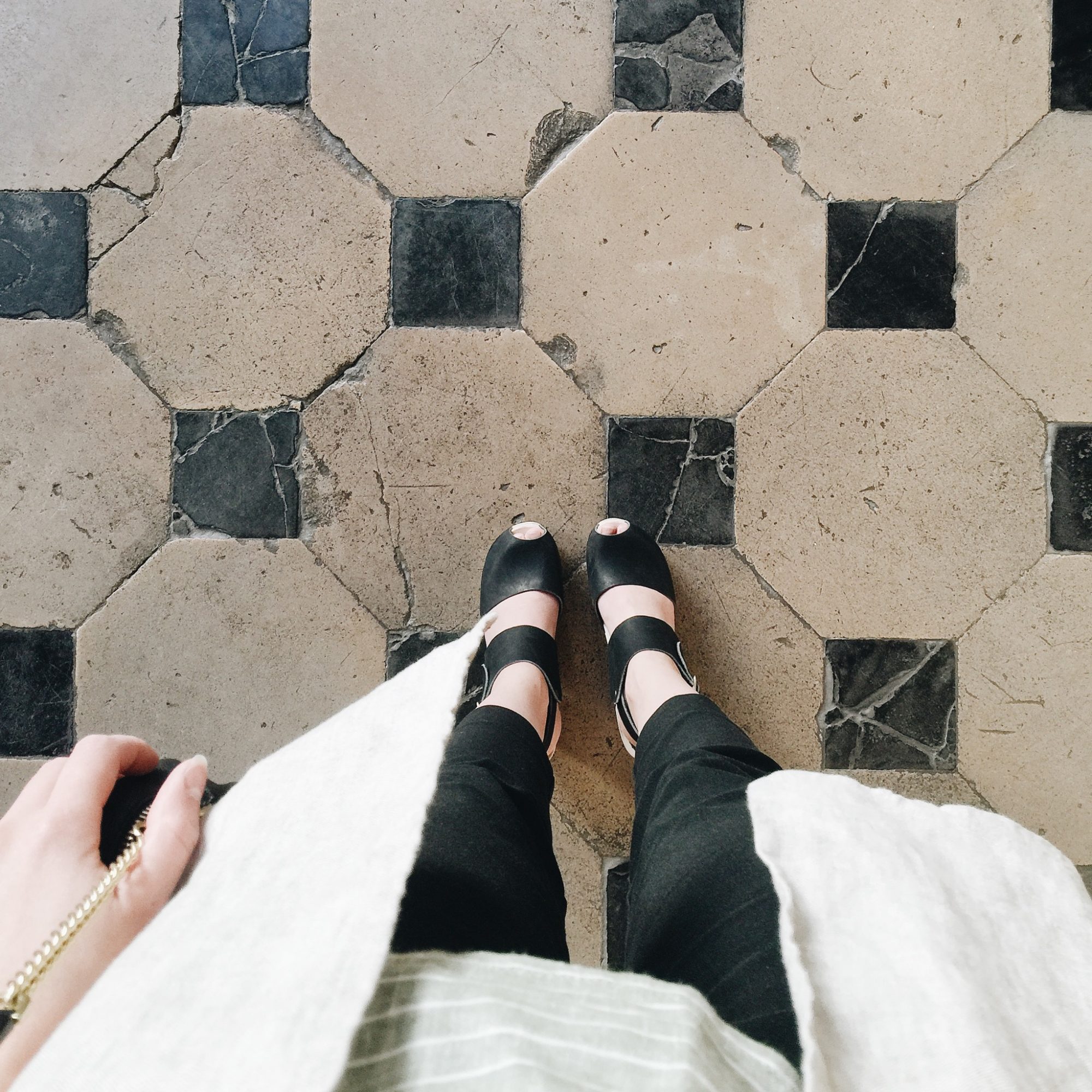 ---
We spent the final night walking along the Seine and the last photo I snapped was probably the most clichéd of them all but I couldn't help but capture Eiffel her steely, stoic glory.
---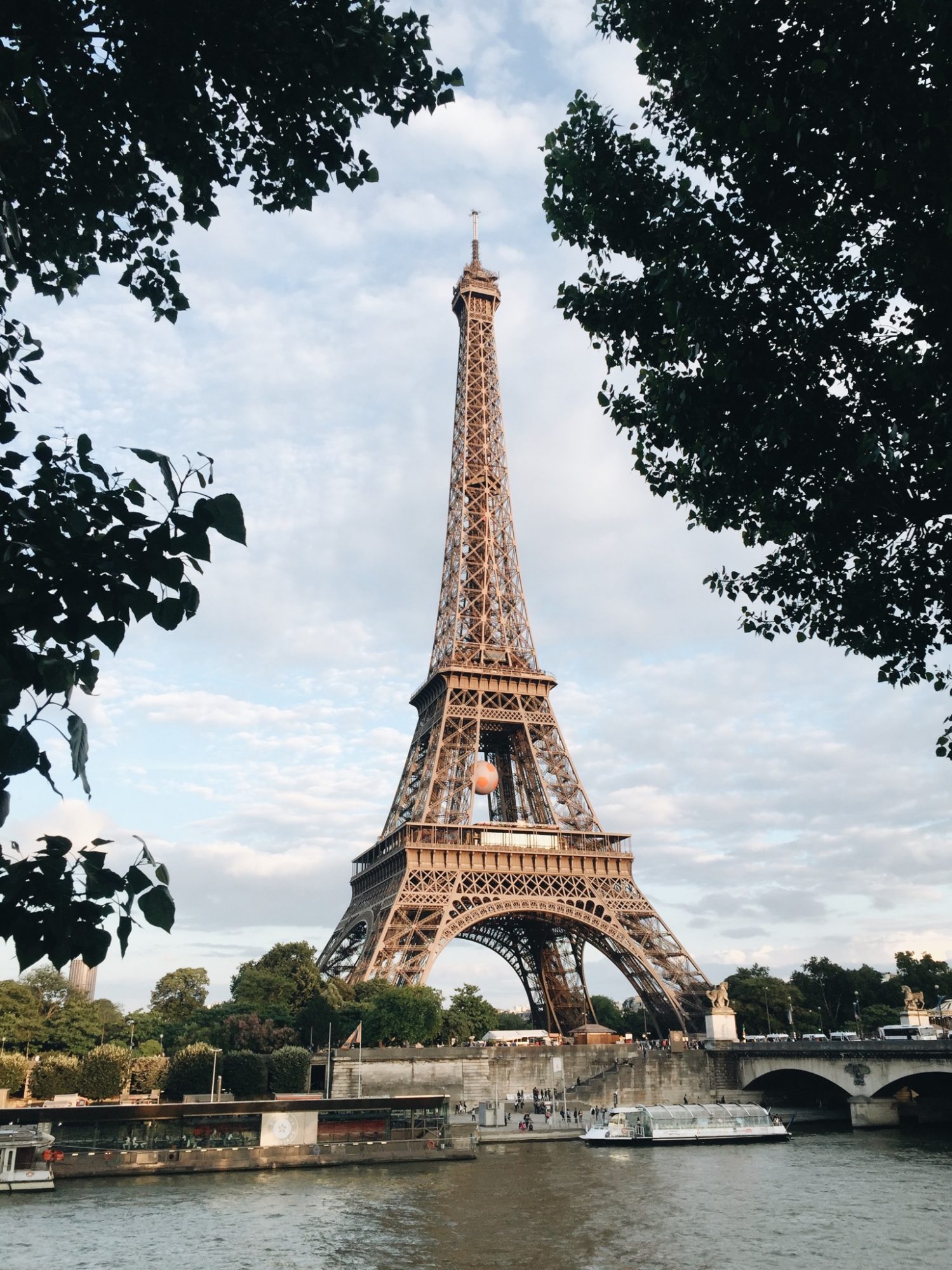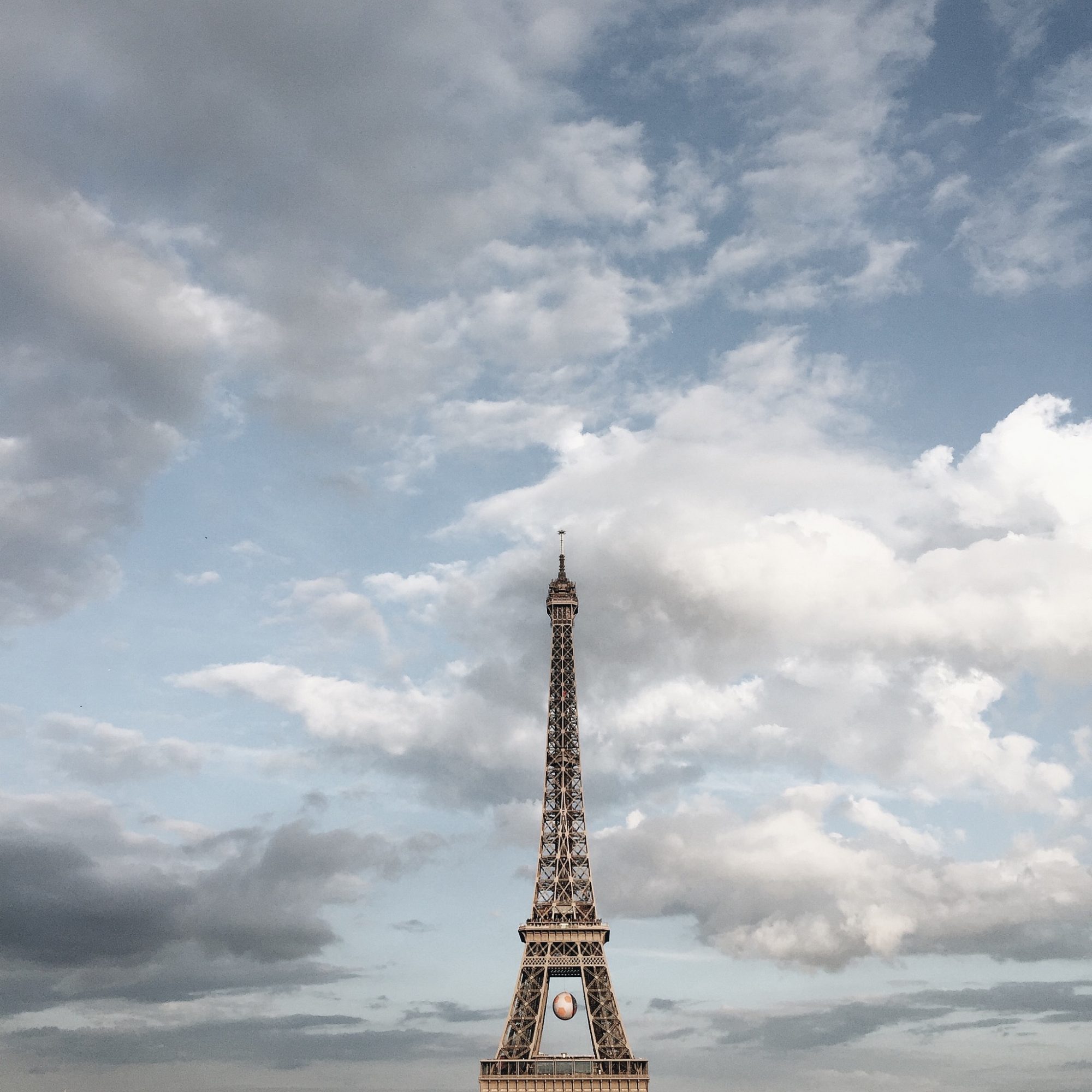 ---
So that just about sums up my quick little European adventure! It was every bit as enchanting and seductive as I'd imagined and I feel so lucky to have had the chance to explore both cities with such good friends. I was totally spoiled and I can't wait to return with my handsome fella next time. Thanks for reading this behemoth of a post, I just hope it inspired a little wanderlust!
---
Have you been to either of these cities? I'd love to know of any other spots worth checking out for next time!
---
All photos taken with my iPhone 6+ and edited using the VSCO app.