Ahhhh, it feels good to finally be getting back into the blogging groove over here but I can't believe that Fall is just around the corner. How the heck did that happen!? As much as I love Autumn and all it's glorious colours and textures, I'm not quite ready to give up on Summer style just yet. Especially because there are still some warm weeks ahead! With that in mind, I'm sharing the last two pieces I added to my Spring and Summer closet this year. Both items are from the amazing designer REIFhaus, a Portland based and made clothing brand led by the very talented Lindsey Reif.
I've been a long-time admirer of this collection, especially SS16, and what initially struck me about REIFhaus is the unique combination of contemporary, often geometric, shapes paired with simplicity in styling and fabric choice that creates an effortless statement that is still totally wearable. Today I've styled two of my favourite pieces, the Ray Pant in a fantastic standout stripe and the Benita Tunic in a timeless, rich black. See why I chose these pieces and be sure to use the exclusive Style Bee reader discount REIFHAUSxSTYLEBEE when you shop the full collection!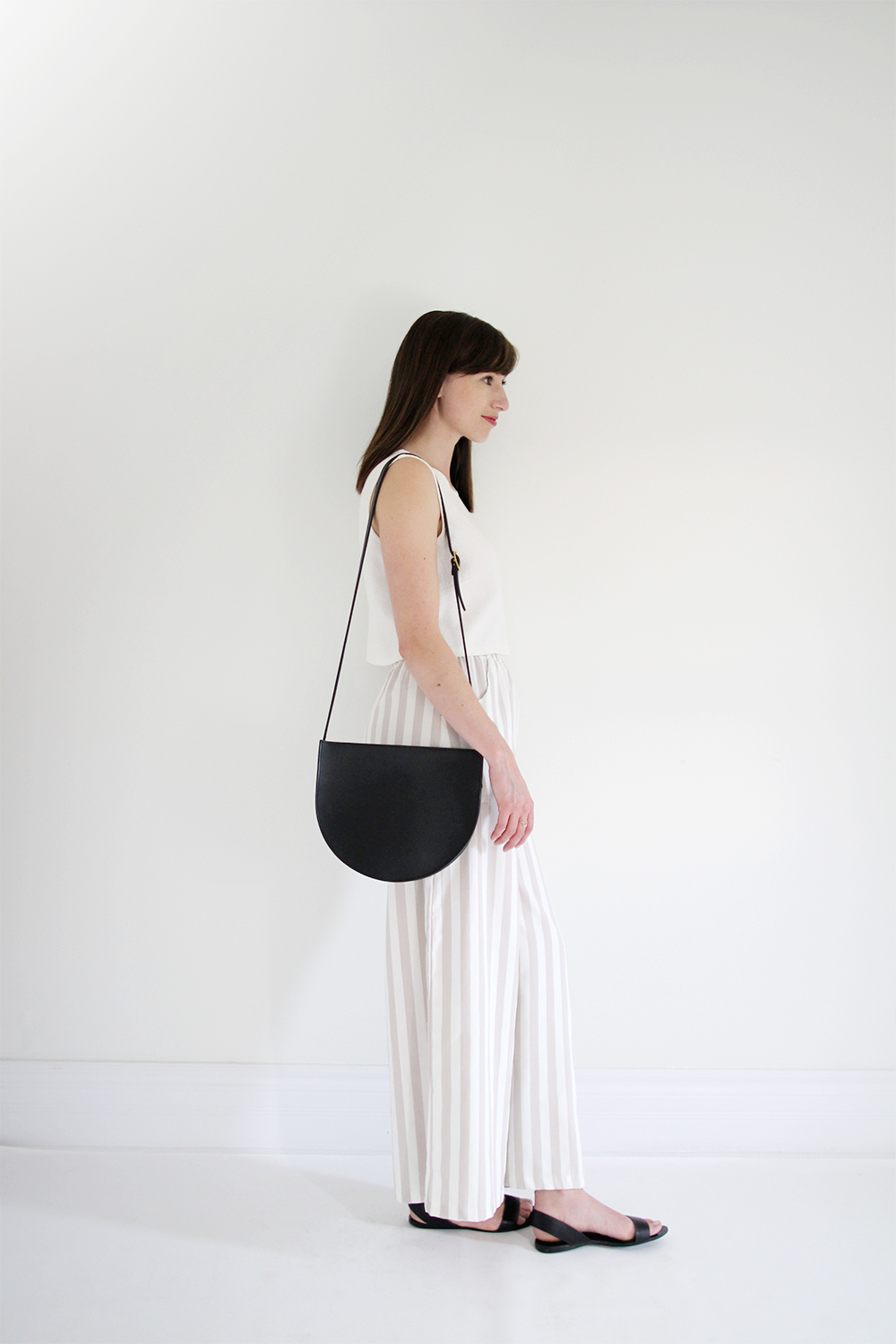 ---
My love for wide leg pants clearly knows know bounds. As soon as I saw this in the REIFhaus lookbook I was smitten. They are even wider than any of my other pairs and the stripe is a bold, slightly more daring, option than my typical choice but it just felt right! Since a strong pattern like this can have a tendency to overwhelm a look I've been pairing them with my simplest summer go-tos like a white crop tank and minimal black accessories. I was so happy I took a risk on these because that are so much fun to wear and 100% comfortable. The waistband is a relaxed elastic which is slimming but not constricting and the deep front pockets are exactly what I've been missing in the other wide leg pants I've been wearing. They're not at all see-through, which is awesome, and I plan to wear them with my black cashmere sweater and black flats this Fall. They also come in black and sand if you're not feeling the stripe!
---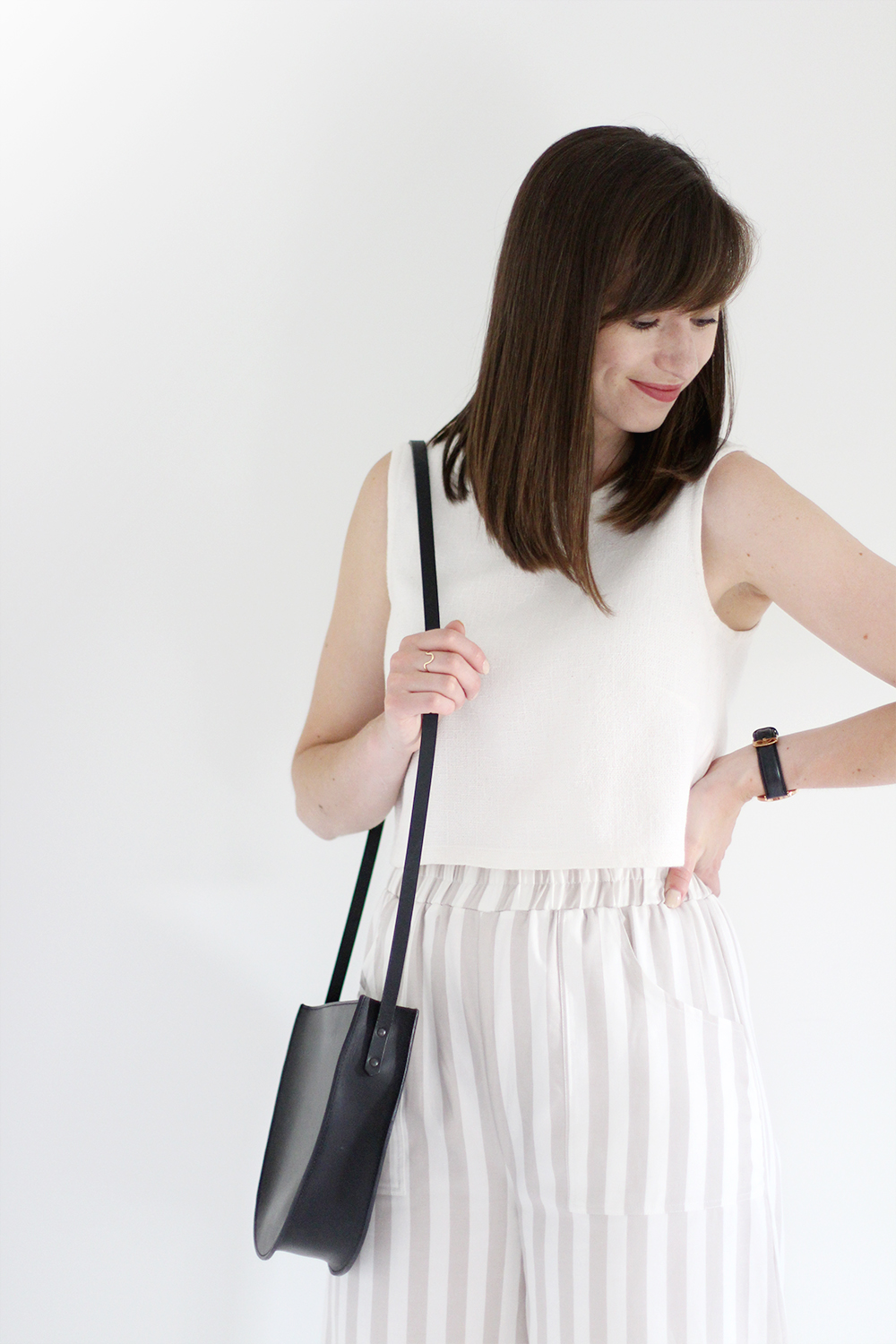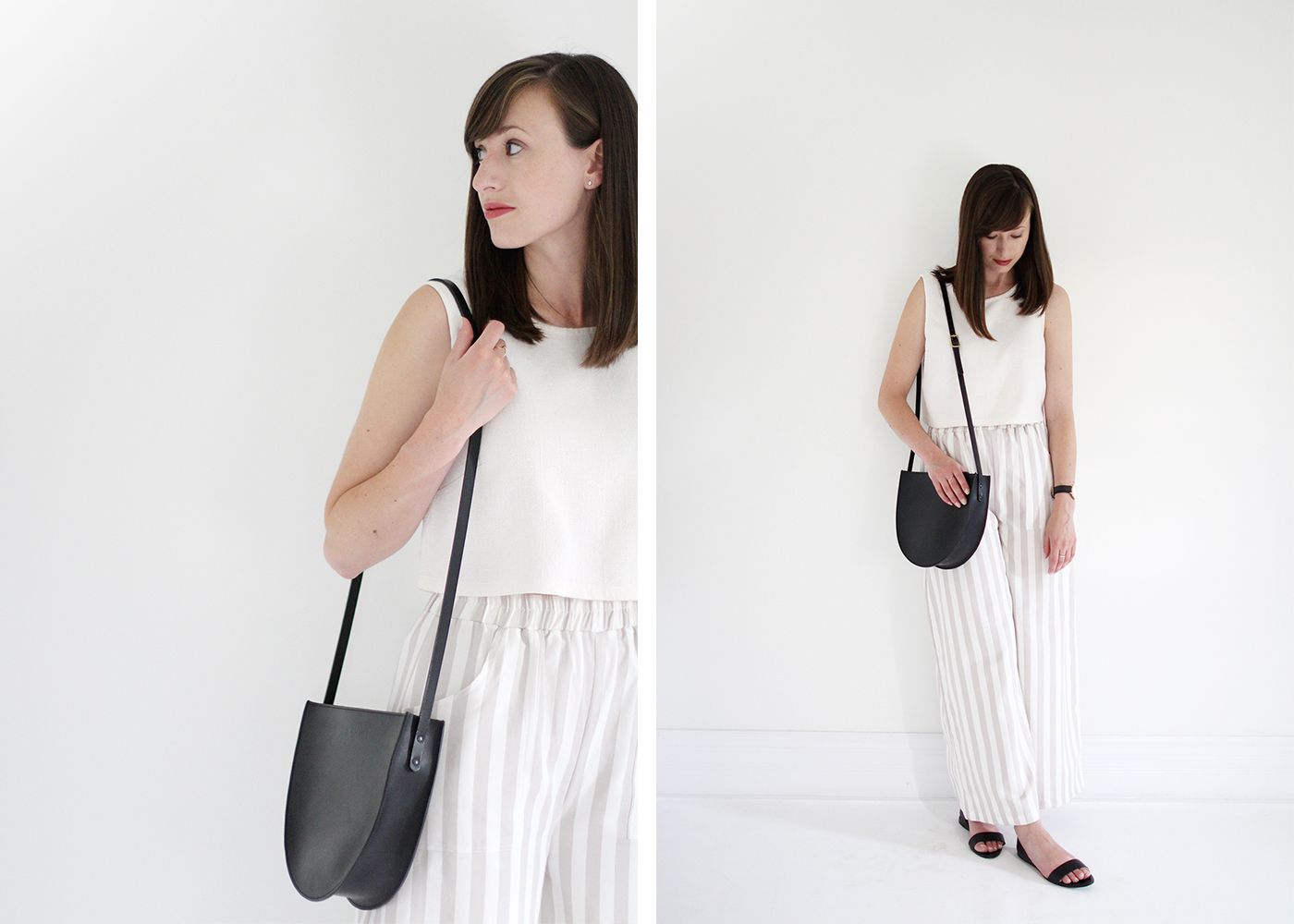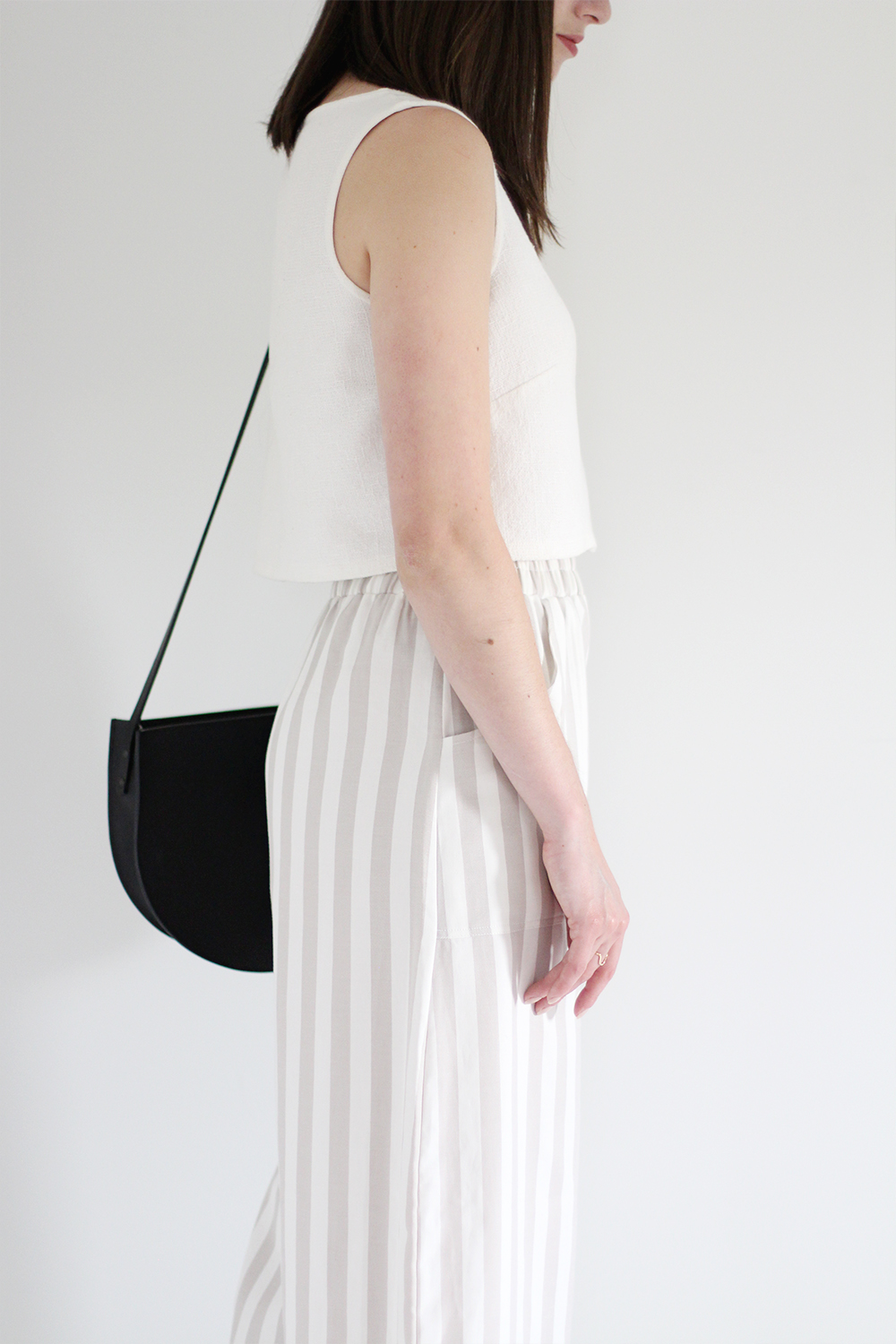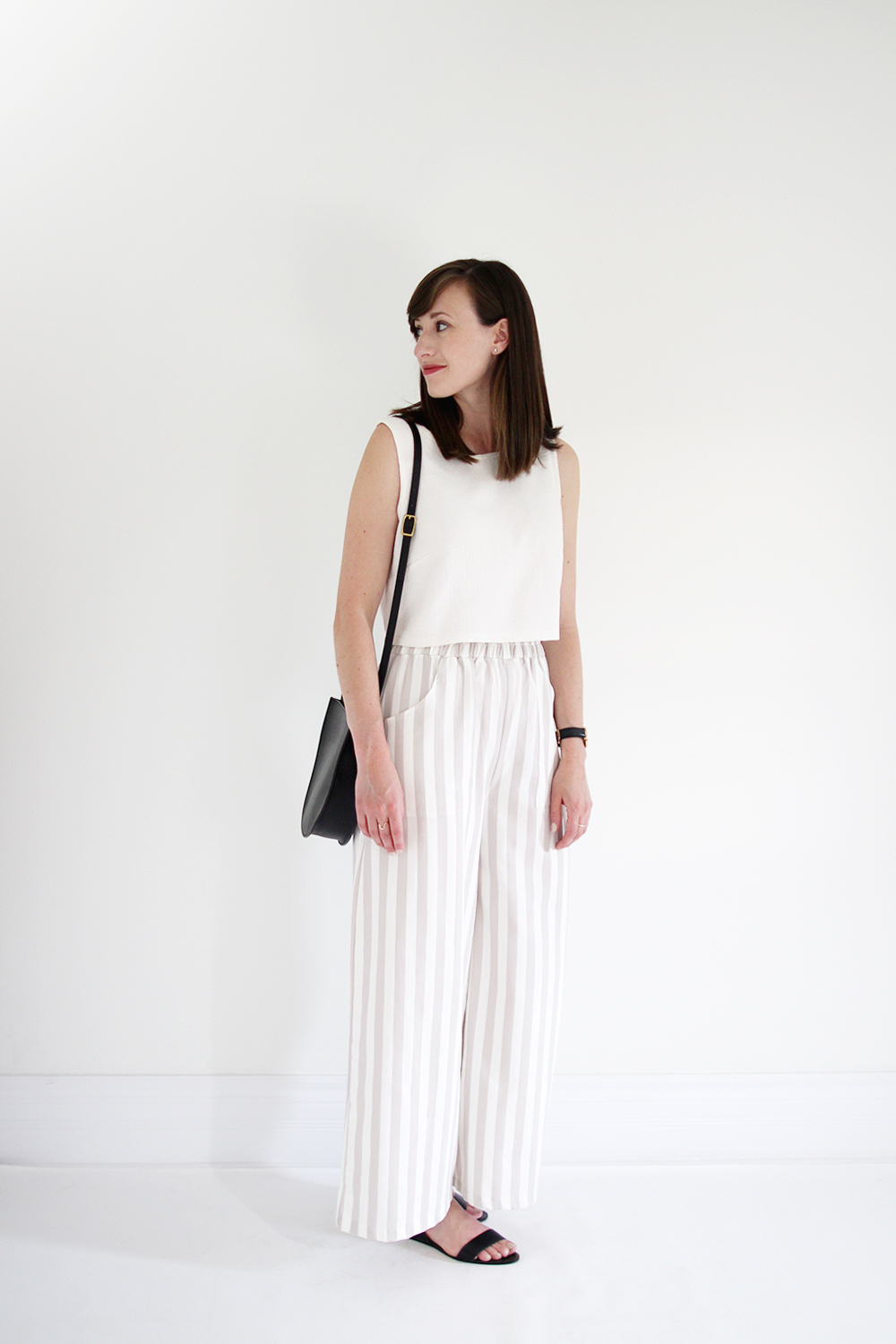 ---
---
RAY PANT c/o REIFhaus | Top Elizabeth Suzann (similar here) | Eloise Bag by The Stowe (similar on sale) | Sandals old Zara (similar here and here) | Watch c/o Daniel Wellington
---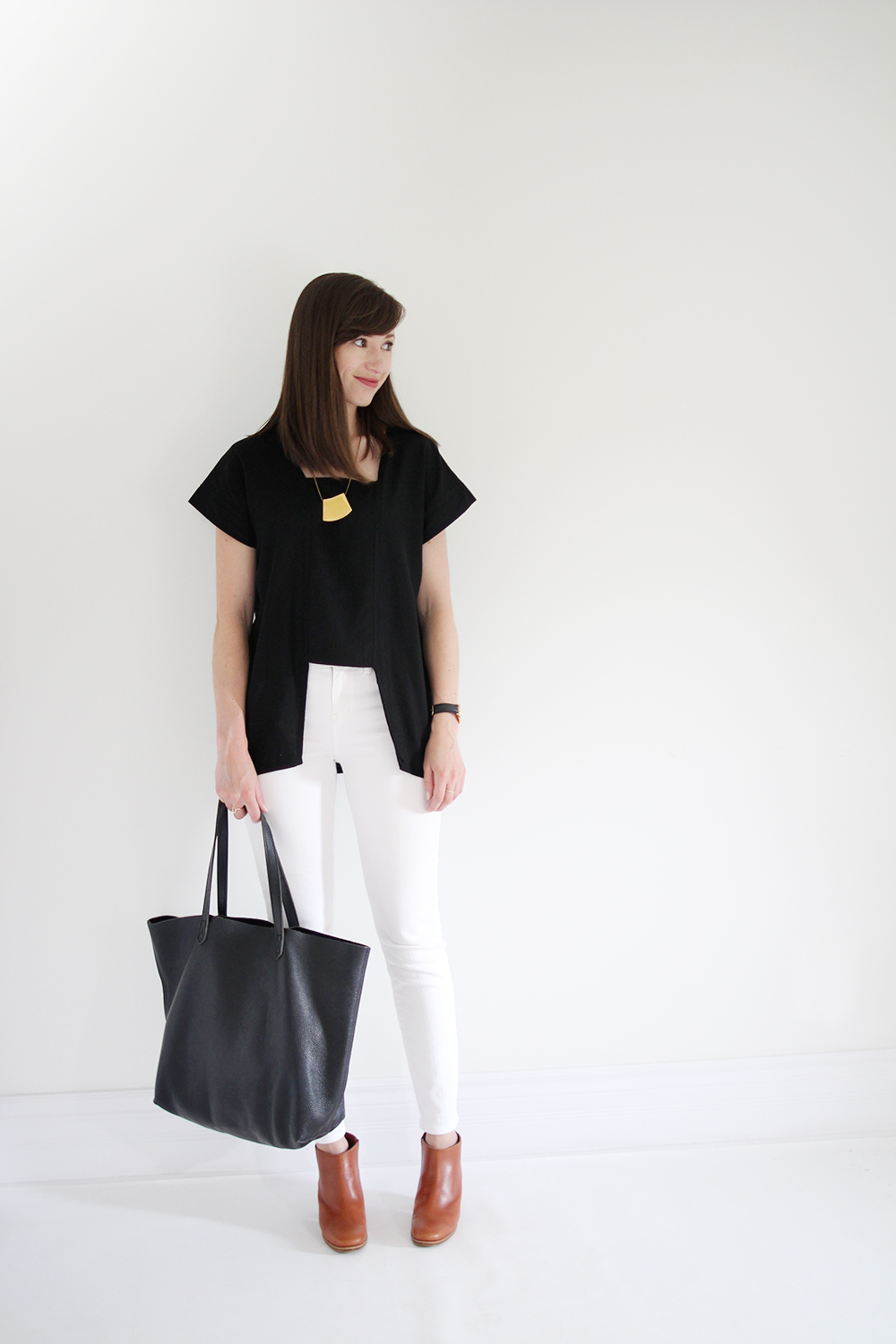 ---
How fun and unique is this top? I've honestly never seen anything quite like it and being a front tuck addict I had to give it a try. I love how the cut elongates my lower half and how the front seams create the illusion of a slim torso while the cap sleeves hit at the perfect spot. Plus, I mean, who doesn't like a little extra length at the back? I've never worn such a square neckline before but I love the sharp, angular feel it adds. It's made from a deep black linen blend that feels fabulous and holds it's shape really well (read: wrinkle resistant).
I definitely surprised myself with the piece because I wasn't sure how the fit would work for me, but it's quickly become one of my favourite tops. I'm wearing it as is these days and plan to rock it over the odd sweater dress with tights and tall boots this Fall! The Benita is also available in white, stripe and sand.
---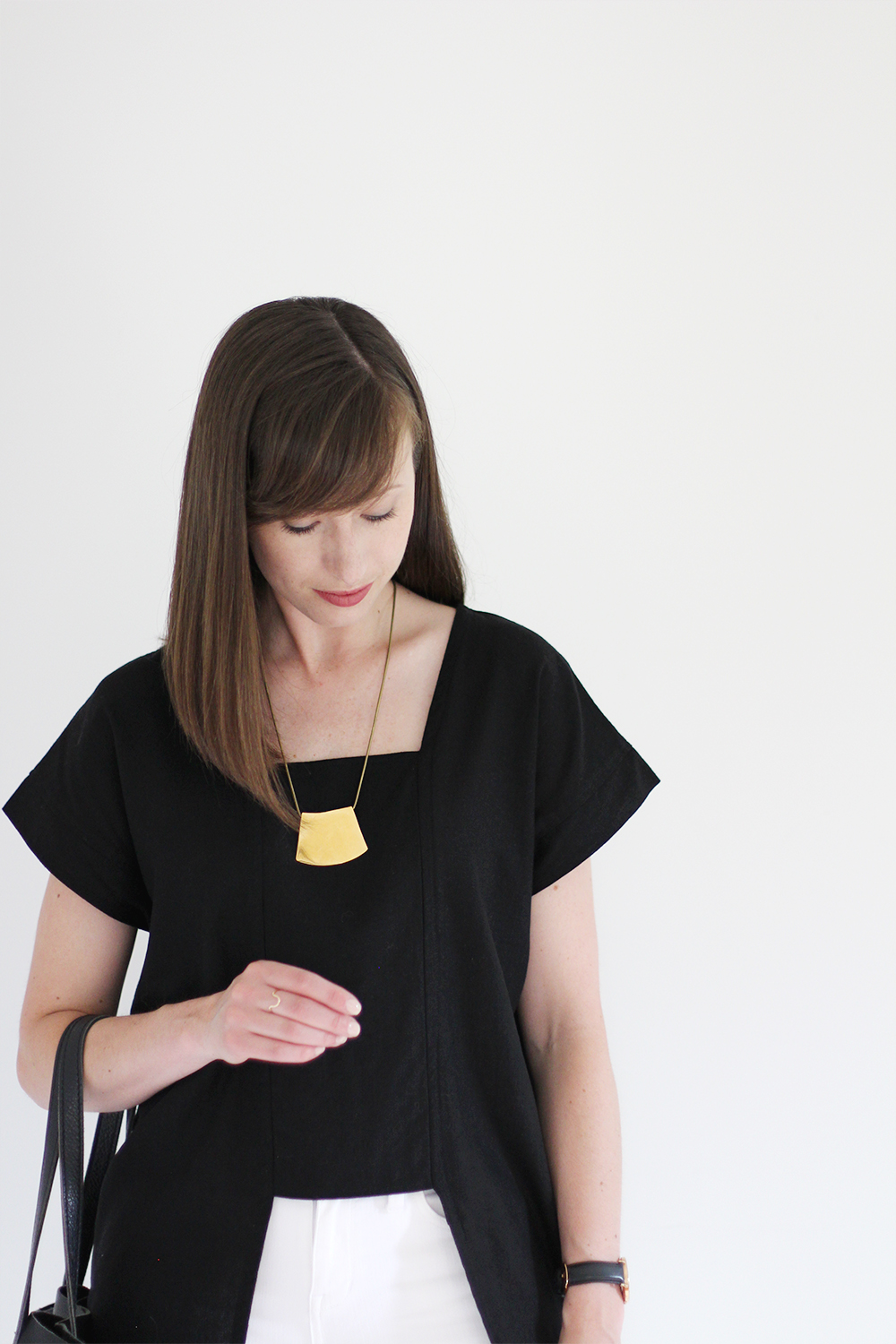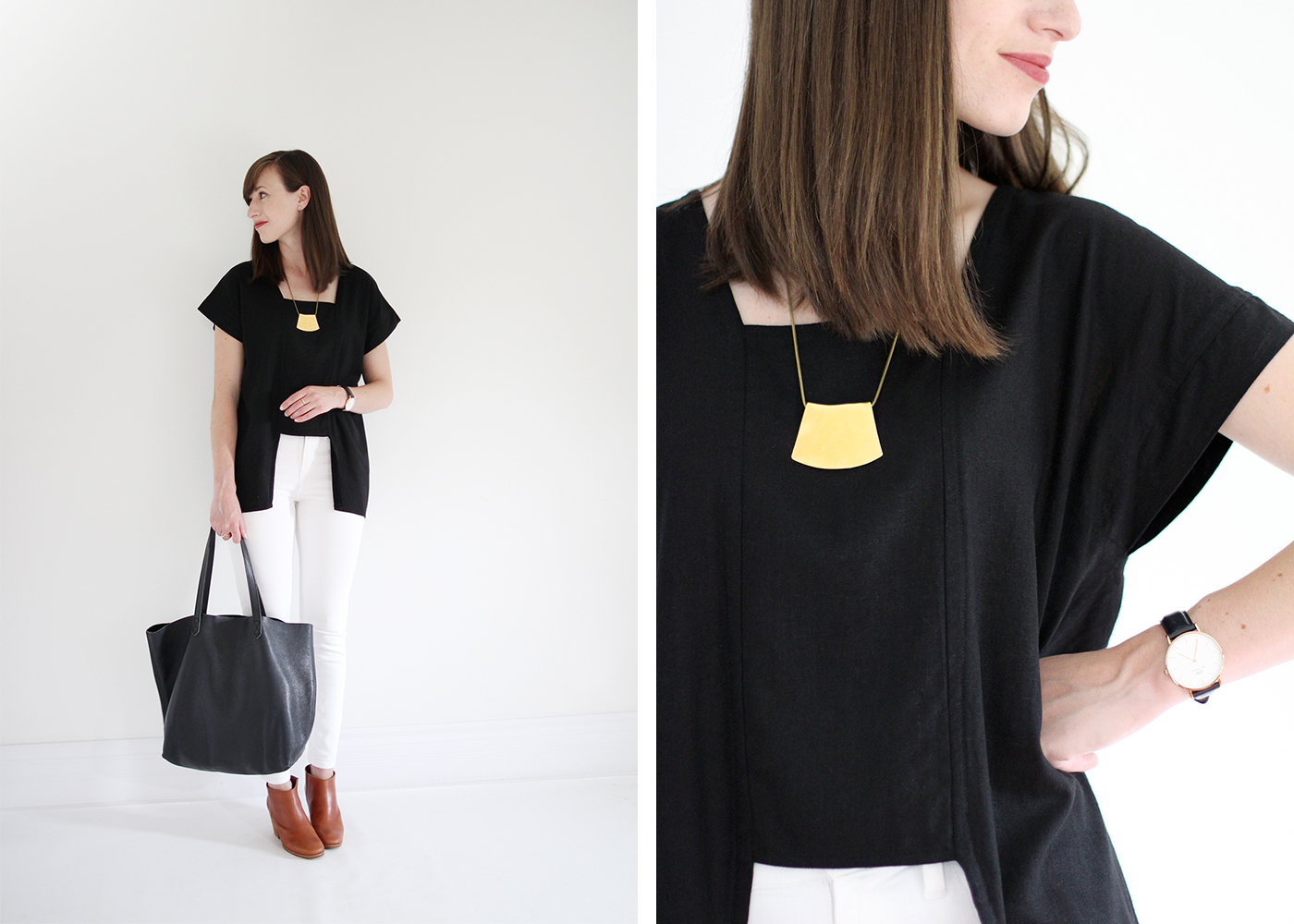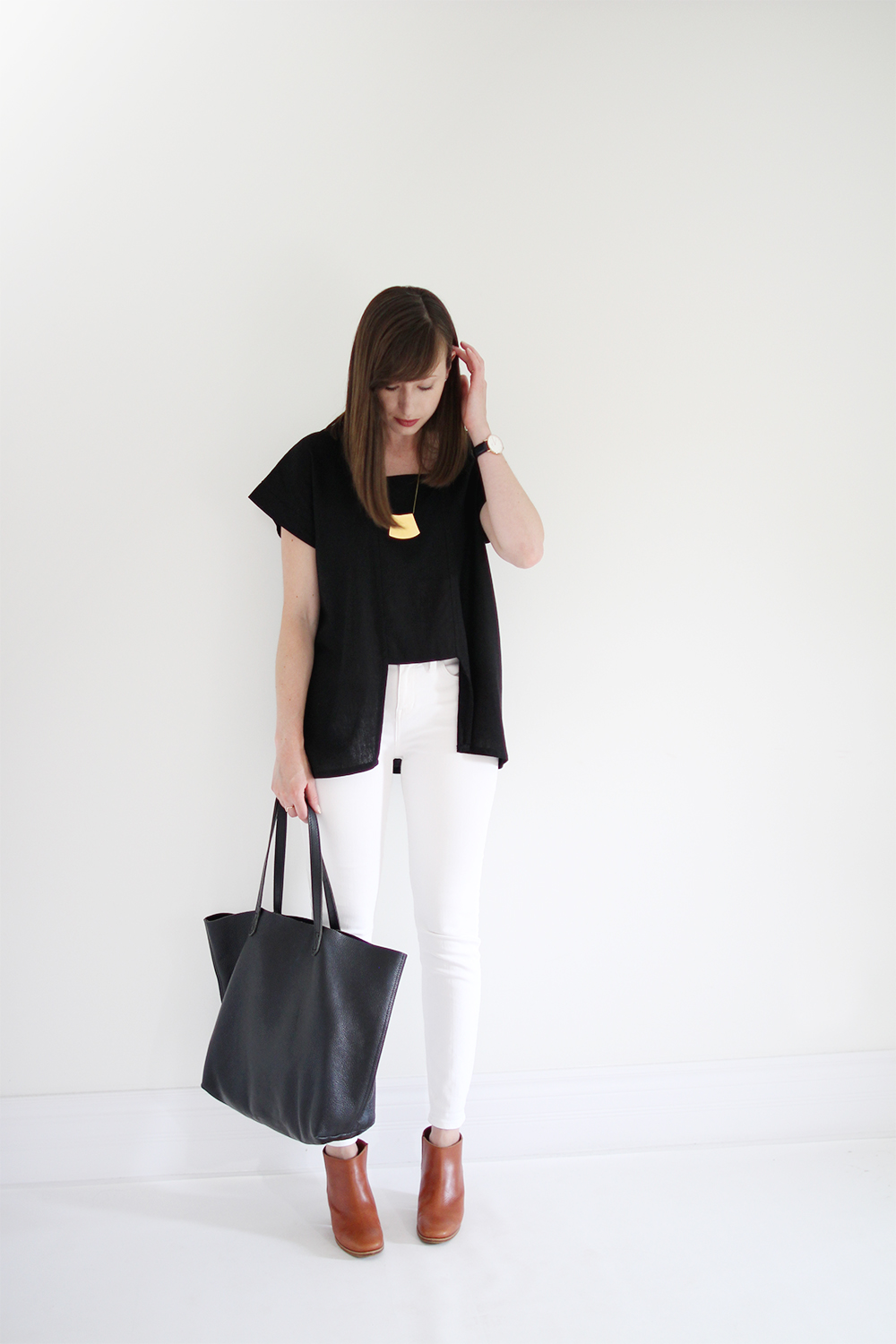 ---
---
BENITA TUNIC c/o REIFhaus | Pants Madewell (similar here and here) | Cuyana Tote | Mars Boot Rachel Comey | Watch c/o Daniel Wellington | Necklace c/o Young Frankk (similar linked)
---
Do you have a favourite of these two looks? What piece(s) would you add from REIFhaus to round out your Summer wardrobe?
Ps. Don't forget to check out the Basik and Swim collections too!
---
Thanks to REIFhaus for partnering on today's post! As always, all opinions are my own. Thank you for supporting the brands that support Style Bee.