I'm not going to lie, I don't usually look forward to Mondays but today's post has been in the works for a while and I'm very excited to kick off an entire week devoted to Canadian brands and designers! I'll be starting things off with an interview and collaboration with Toronto based jewellery designer MICHELLE ROSS and her incredible namesake collection. Michelle is a truly inspiring talent, built her growing business from scratch and while she's totally down-to-earth (and a blast to hang with) her collections are full of imagination and surprise, which makes me appreciate everything she does even more.
I came across Michelle's work at the One of A Kind Show earlier this year and I've been a huge fan ever since. It's so rare to find a jewellery collection that has such a broad range in styles, surprising organic and intricate elements while still being totally unique, elegant and wearable. Let alone, one that's made in Canada! After lots of emails, a studio visit and a little interview I'm thrilled to be styling a few of my favourite pieces from the FW16 GAIA collection which just launched. So let's dig in!
---
1 | STYLE BEE | What's been on your:
Desk
Playlist
To-Do List
MICHELLE ROSS | Cycling to my studio and then enjoying a large coffee (black with a pinch of cinnamon) while settling down at my desk is how my ideal day starts. After I turn on CBC Radio One, I begin with a to-do list, which I'd love to say keeps me on track, but turns into more of a 'wish' list by the time the day is done. Ideally, the morning starts with replying to emails and completing orders that need to be filled. I then move on to my work station to continue production or work on creating new pieces and ideas that stimulate my creative juices. If I can get all of that done in one day I am one happy person! 
---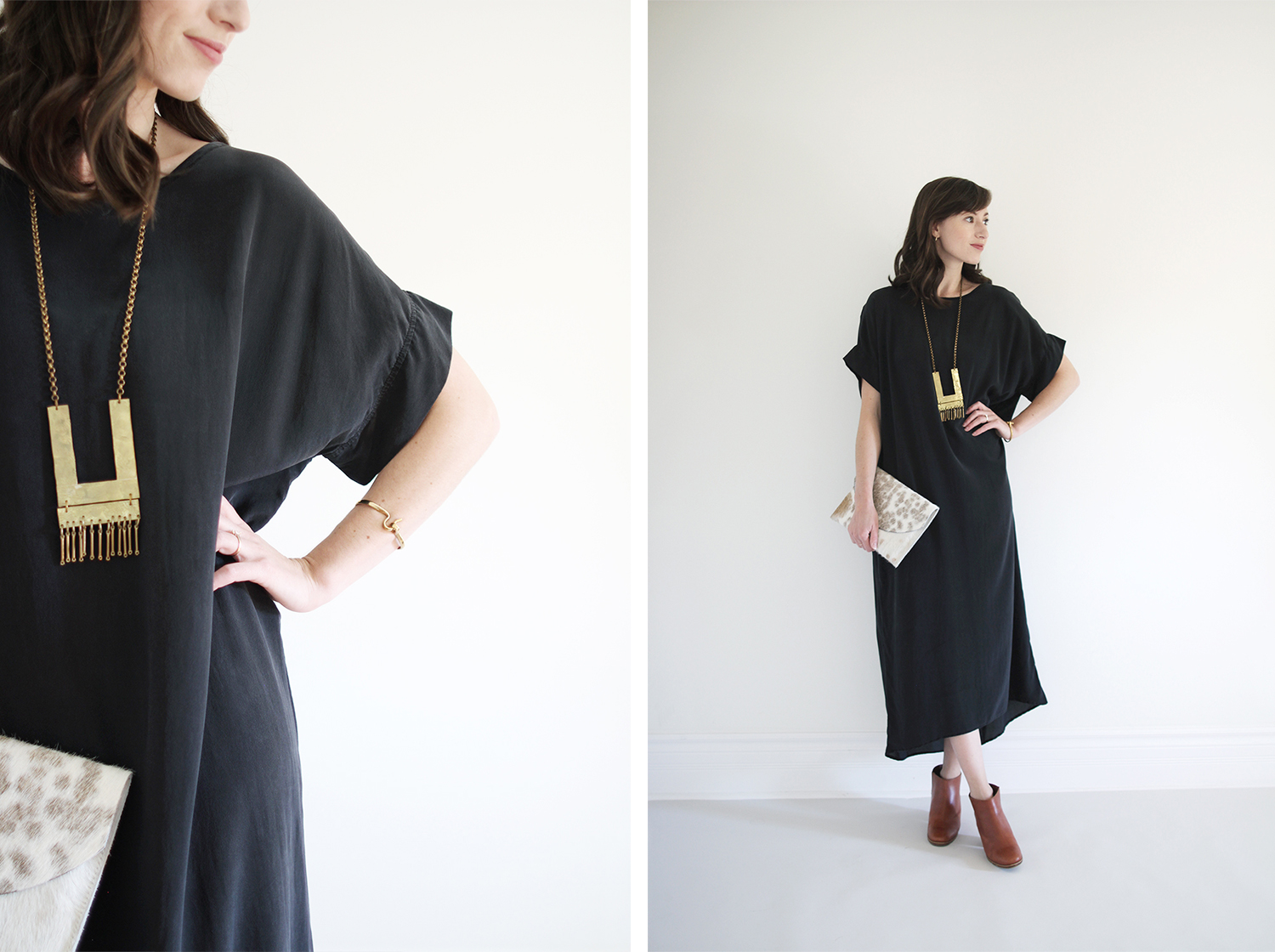 ---
2 | STYLE BEE | How do you think your time spent living and studying in London has influenced your design aesthetic?
MICHELLE ROSS | London is a melting pot of aesthetics and styles of every kind. It's a city full of contradictions, beauty, harmony, grit and all things that clash. Consequently, living there was a constant source of stimulation and inspiration, showing me that you get the most interesting and captivating outcomes when you are influenced by the least expected. It allowed me to experiment with different techniques and truly helped push the boundaries of what I thought I was capable of.  It was an experience that has proved invaluable to the development of my brand.
---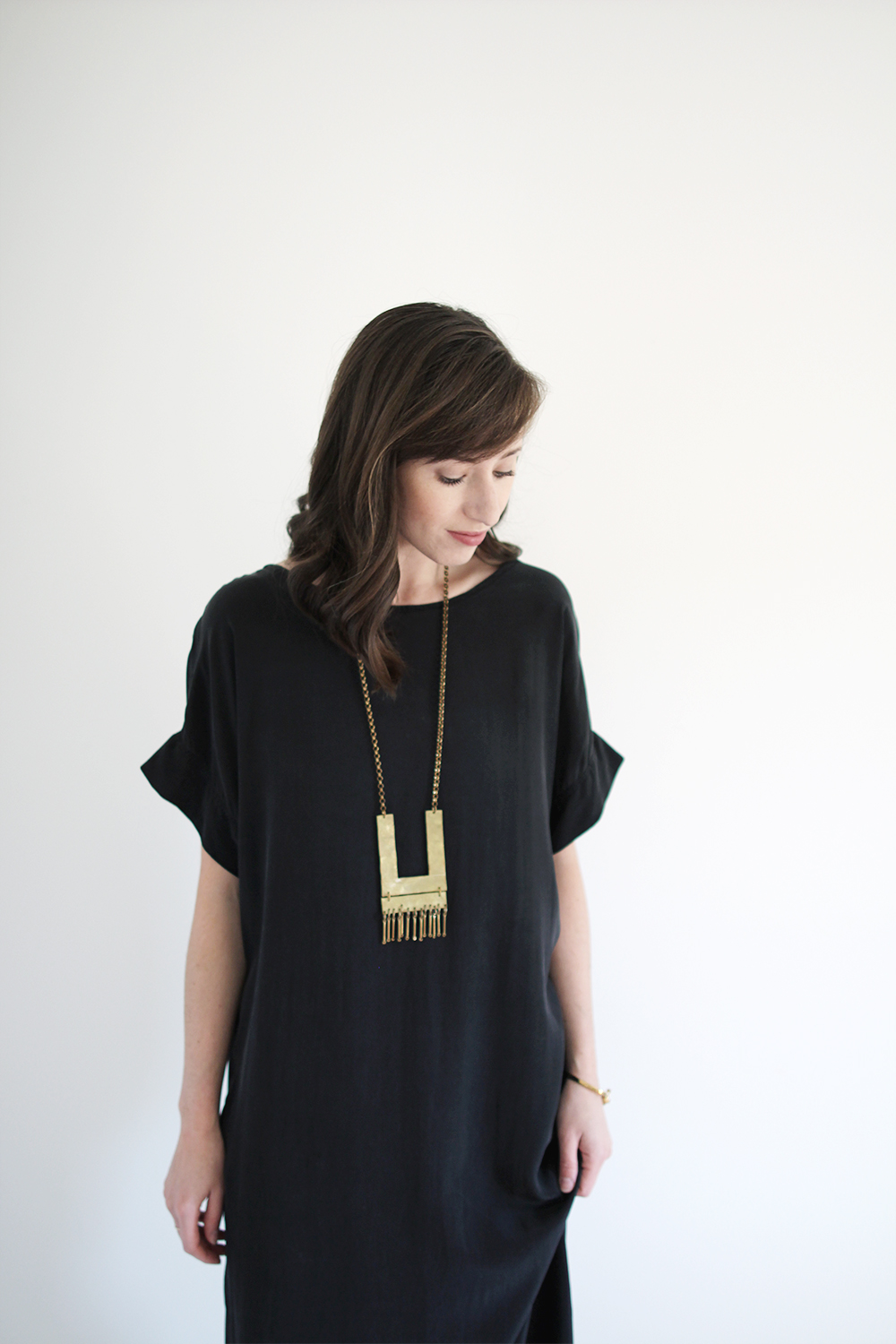 ---
3 | STYLE BEE | Your pieces range from complex and intricate (CRAY Necklace) to simplified and minimalist (STANA necklace). How do your designs come to life? And how do you decide when a style is complete? 
MICHELLE ROSS | I have never been one to conceptualize my designs on paper. Instead, I always start with the actual materials and let their properties influence what the piece will become. My geometric components often lead to minimal, graphic pieces while materials with a more fluid nature take on a life of their own, growing into my more complex work. There are often multiple incarnations of a piece before it's complete. I am continually adding, subtracting and swapping components before I decide on the best elements to create the finished product.  As I go through this process, I repeatedly try the piece on myself until it becomes something I would personally love to wear. I only send out the pieces that I'm truly proud of.
---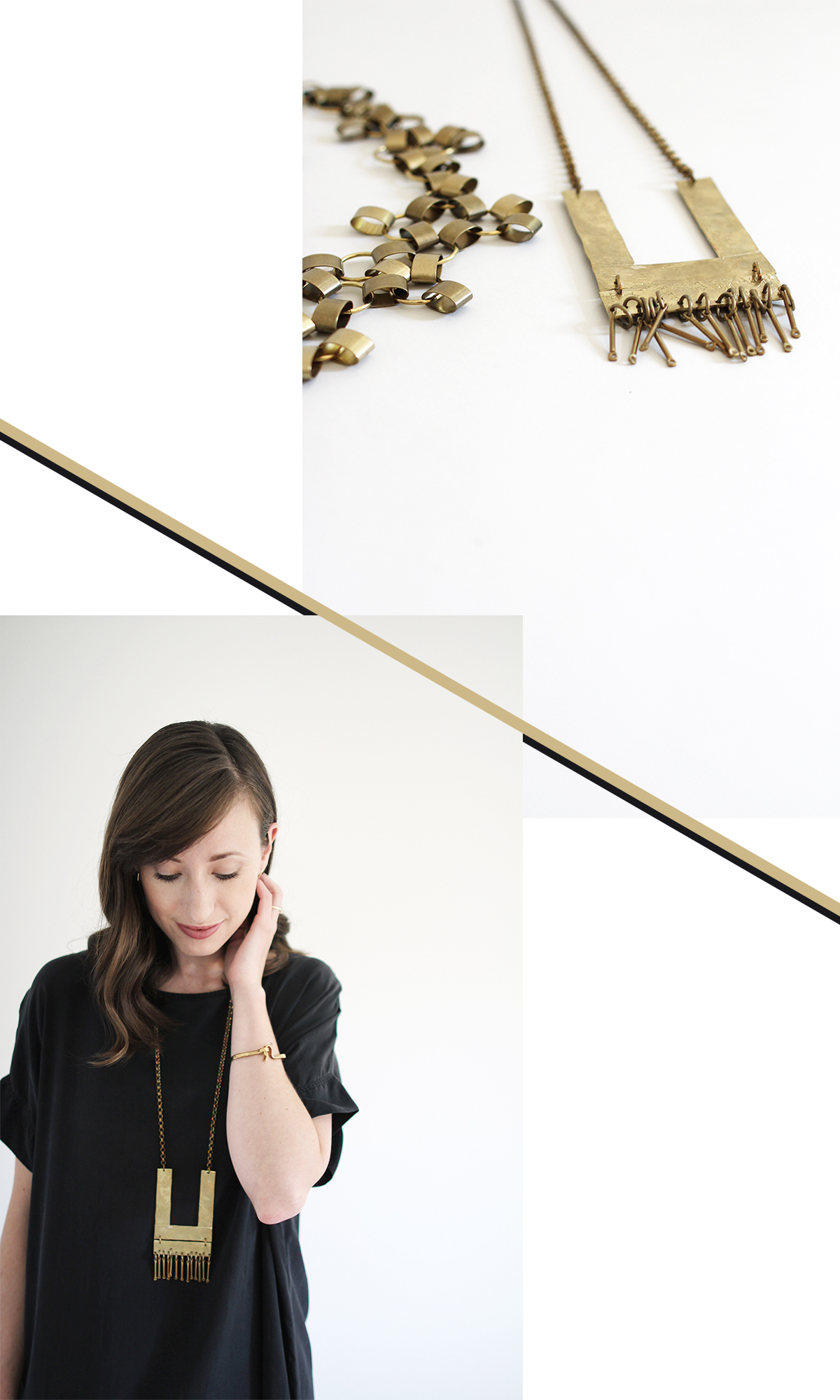 ---
NECKLACE + BRACELET c/o MICHELLE ROSS* | DRESS ELIZABETH SUZANN | BOOTS RACHEL COMEY | EARRINGS c/o EVERLI
---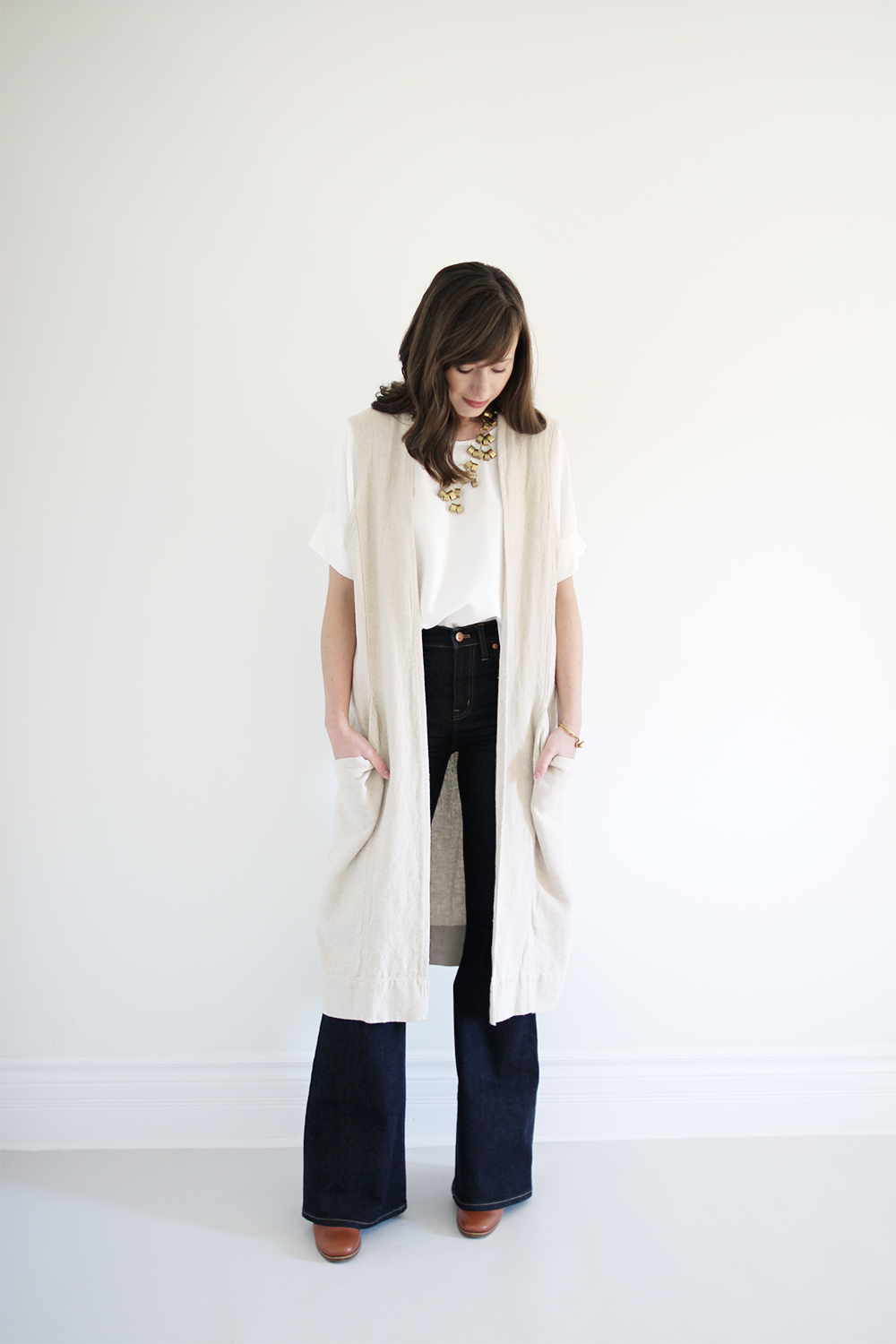 ---
4 | STYLE BEE | You were able to establish and grow a devoted customer base well before social media became the go-to approach to building an audience. What do you think helped most to keep people coming back (before DMs, hashtags and reposts)?
MICHELLE ROSS | I started designing jewellery before smart-phones were the norm so I had to take a much more direct approach to get the word out. Starting from the very beginning, I would host jewellery shows at my house,inviting everyone I knew, including dropping flyers in the mailboxes of my entire neighbourhood! From these shows, my client base grew quickly, and soon loyal clients would invite me to show my work at their houses. It was a great way to interact directly with my customers and form long-lasting relationships. When social media became the standard, I embraced the change and quickly learned how to reach the larger audience that it provided. Although social media is a great medium for building my audience, I have to say, I still take every opportunity to have those face-to-face interactions that started by business. 
---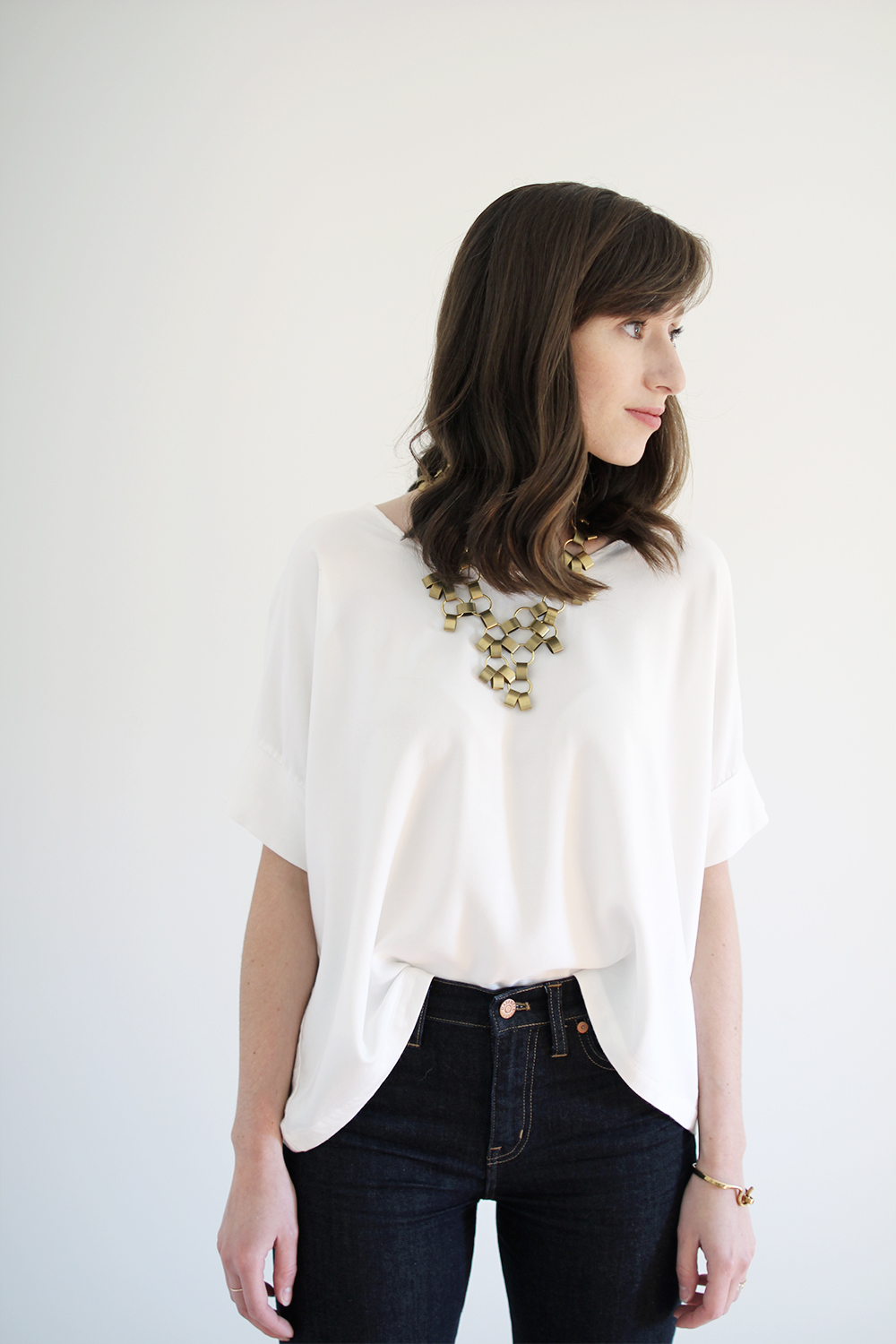 ---
5 | STYLE BEE | What are three things you wish you'd known prior to launching your own business? (In particular a jewellery line)
MICHELLE ROSS |

 1. It's OKAY to ask for help.

2. Even if the creative side is what you love, business knowledge is key.

3. It's going to take everything you have to run your own business. You will experience the highest highs and the lowest lows. But if you love what you do, it will all be worth it!
---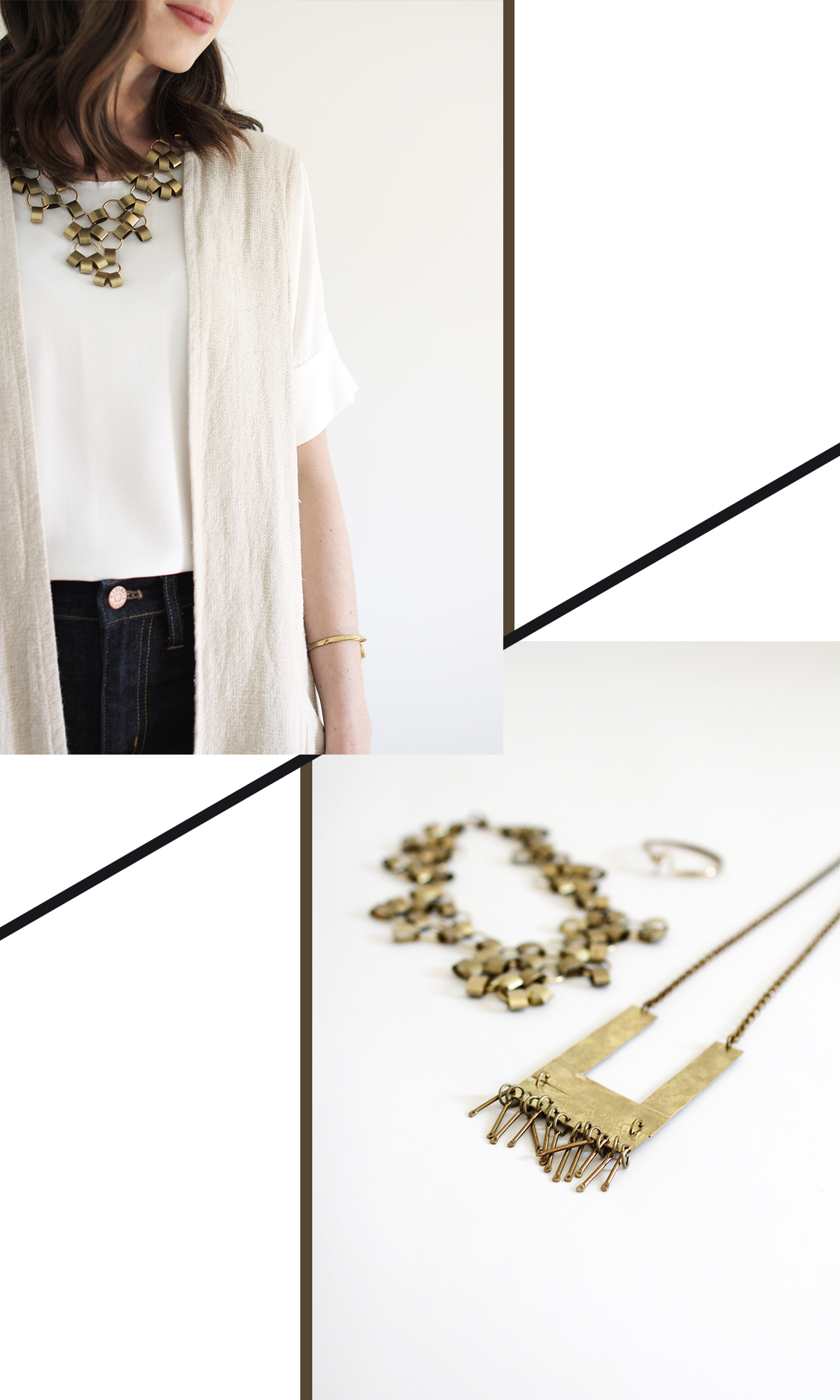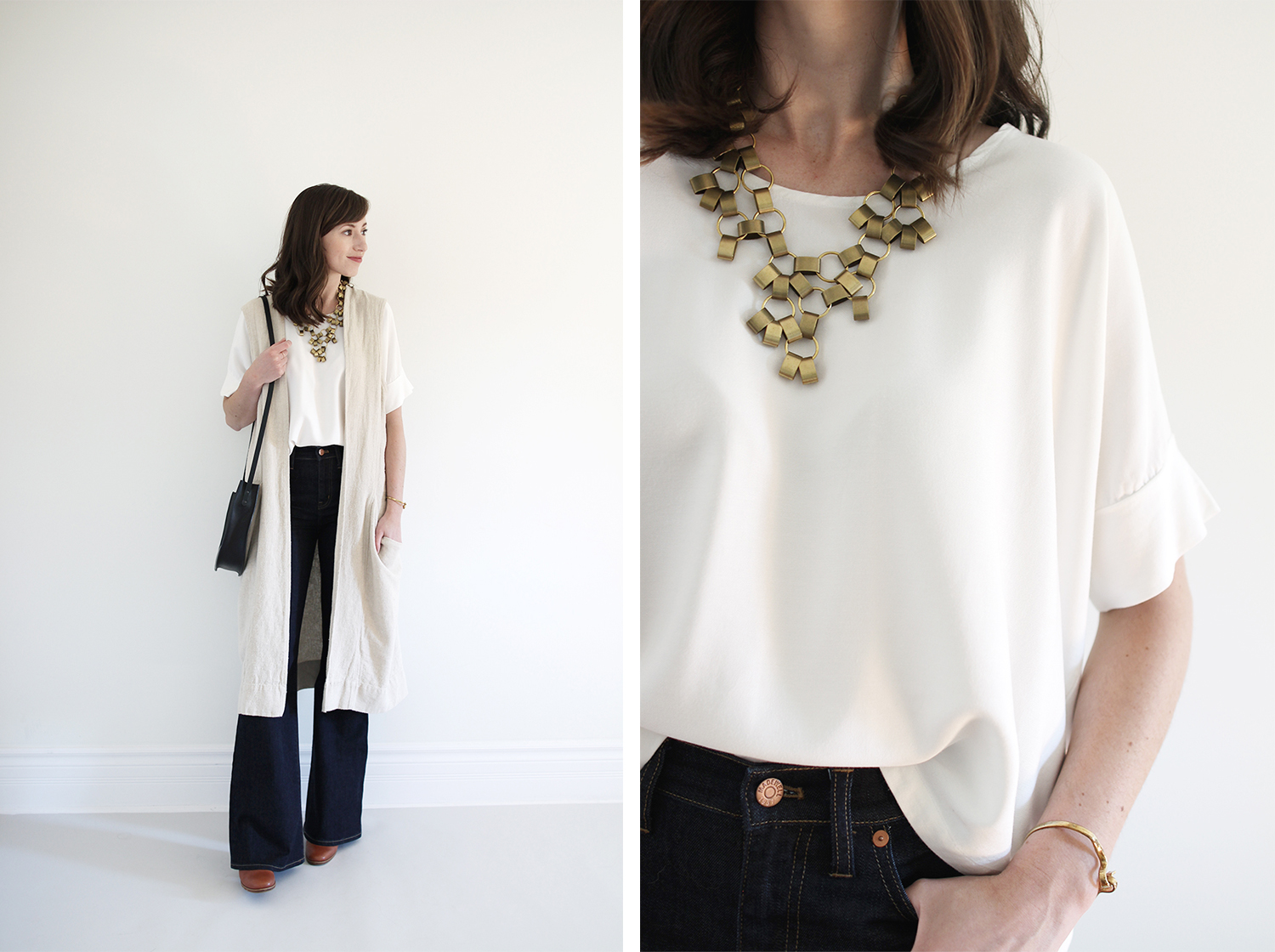 ---
Isn't she a gem (pun intended)? I love wearing Michelle's work because even though many of her pieces can be considered statements they still totally work with even the simplest looks like a t-shirt and jeans. I've honestly be wearing my two necklaces so much, and wherever I go someone asks about them. It's also been a major struggle to keep them off the blog!
The CAI Necklace (Shown above) is something I'd been looking for for ages. I wanted a very long necklace with a large, bold pendant that would act as a visual anchor on some of my long, oversized dresses, like the Georgia Midi and the Painter Dress, both of which I love but require some balance. I was immediately drawn to the CAI necklace during my studio visit and the love presence it has when you're wearing it. It's not super heavy but you know it's there.
The FEMA Necklace (above + below) was just too good not to try on, and then there was no turning back. I used to be really into bib necklaces but after my style took a much more minimalist tone I didn't feel like they worked anymore. FEMA is the perfect compromise between statement and simplicity for me and I love how versatile it is. The length is totally adjustable so it can even be worn as more of a collar which I'll totally rock over turtlenecks and chunky knits this fall.
I also LOVED the ORLA, CALISTA, FELDA Bracelet and CADEN earrings so much. I'm really just so thrilled to have found a designer like Michelle Ross who's creating something unique, exciting and helping me further evolve my personal style. So in case you've made it this far and still aren't convinced, trust me, you need to check out the entire Michelle Ross collection!
---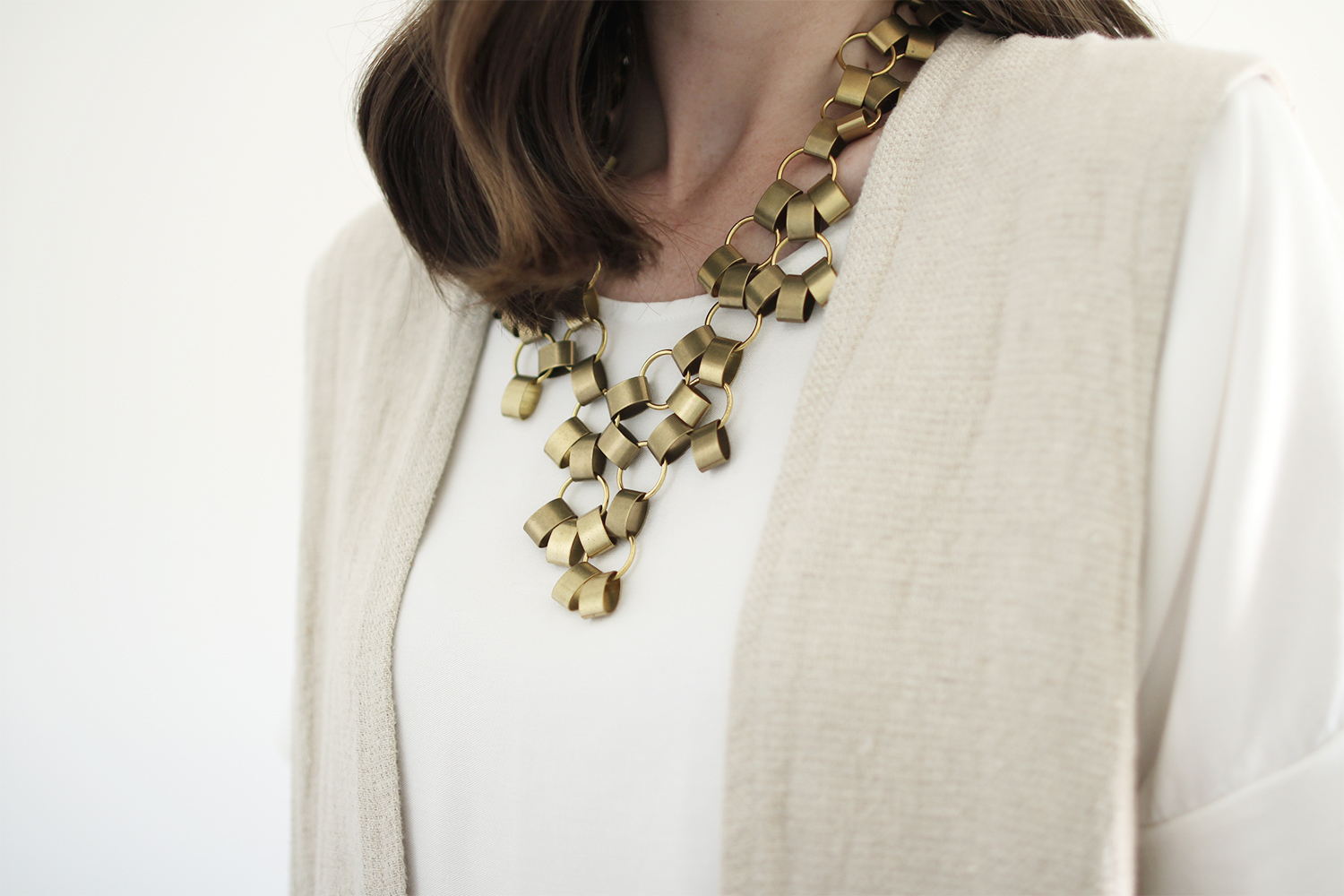 ---
NECKLACE + BRACELET c/o MICHELLE ROSS* | VEST s/o ELIZABETH SUZANN (similar linked) | TOP ONLY CHILD (black available) (similar white option here) | JEANS MADEWELL (Similar made in USA) | BAG THE STOWE* | BOOTS RACHEL COMEY | *Made In Canada 
---
MICHELLE ROSS STUDIO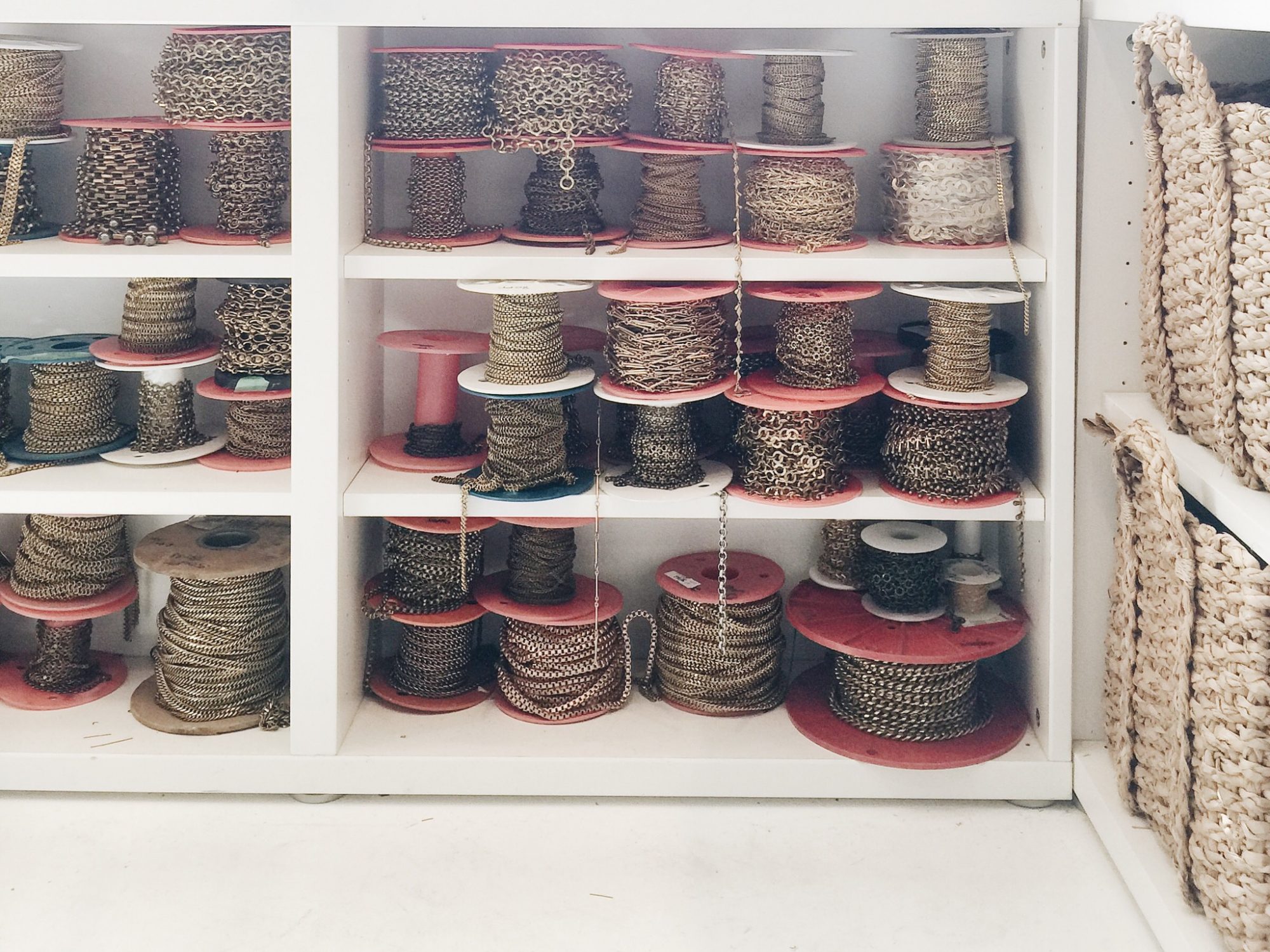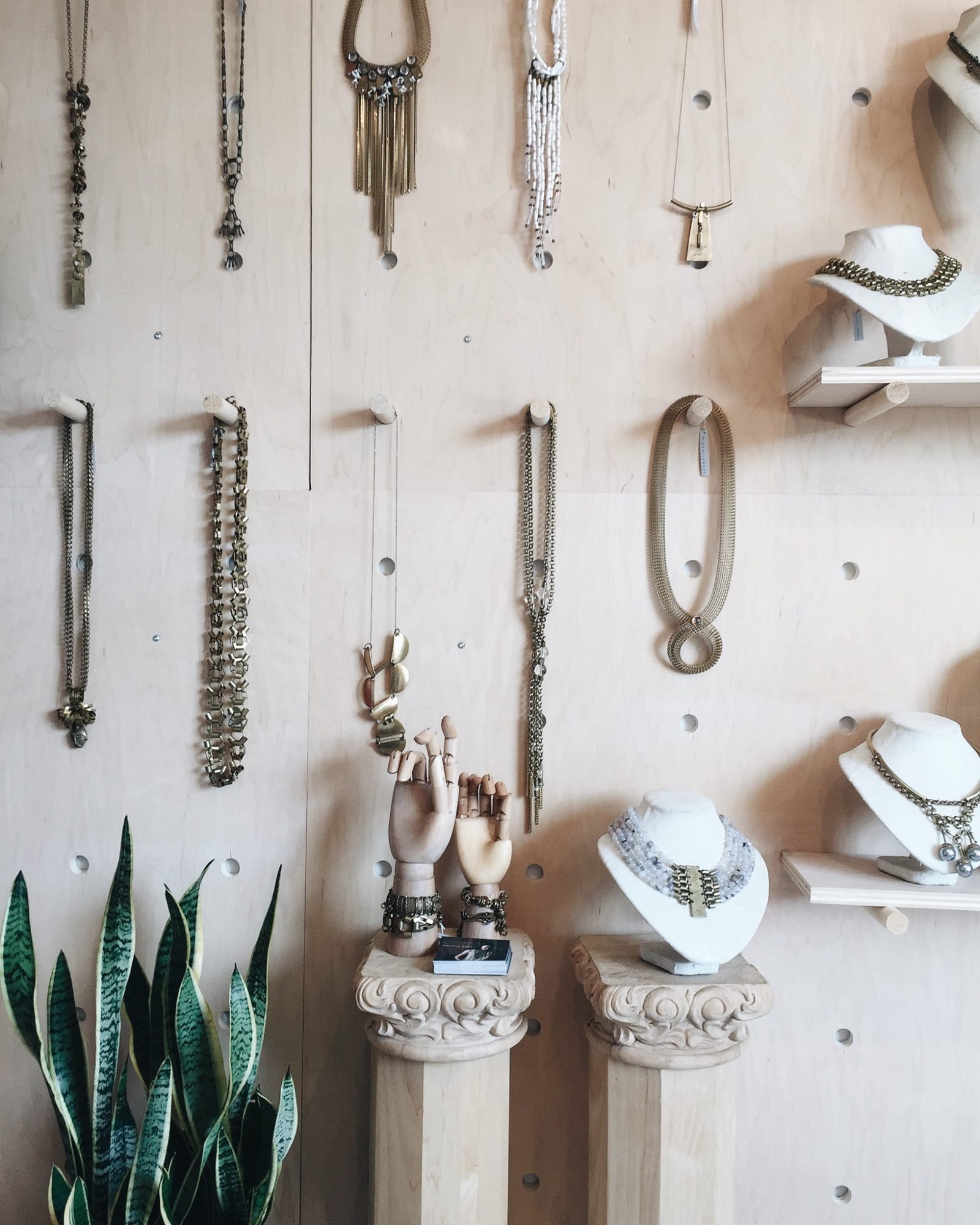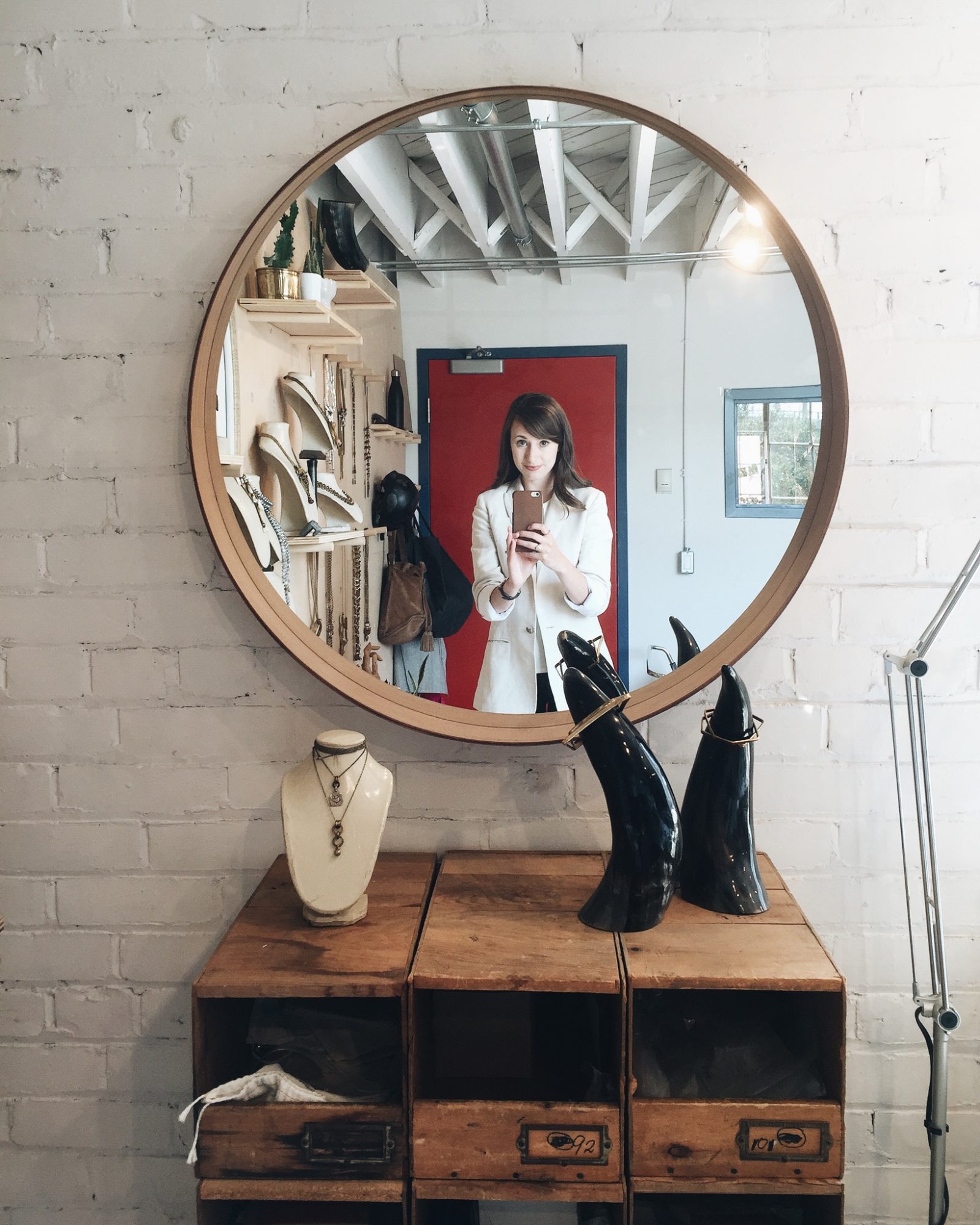 ---
THANKS FOR READING! STAY TUNED FOR MORE MADE IN CANADA GOODNESS THIS WEEK, INCLUDING A FULL RESPONSIBLE CANADIAN SHOPPING DIRECTORY ARRIVING ON FRIDAY!
---
This post is in partnership with Michelle Ross and contains affiliate links. All opinions are 100% my own! Thanks for supporting the brands that support Style Bee.