Work has been amping up lately with lots of exciting projects on the horizon. While that's exactly what a small business strives for it doesn't leave me much time to consider what to wear (#firstworldproblems). So luckily the Easy Stripstack tee from Madewell arrived just in time. It's my new favourite item and there are plenty of reasons why. To name a few, it's light as air, soft as anything and goes with everything. I've been keeping it super simple with a pair of wide leg trousers and a bright coloured bag for work or…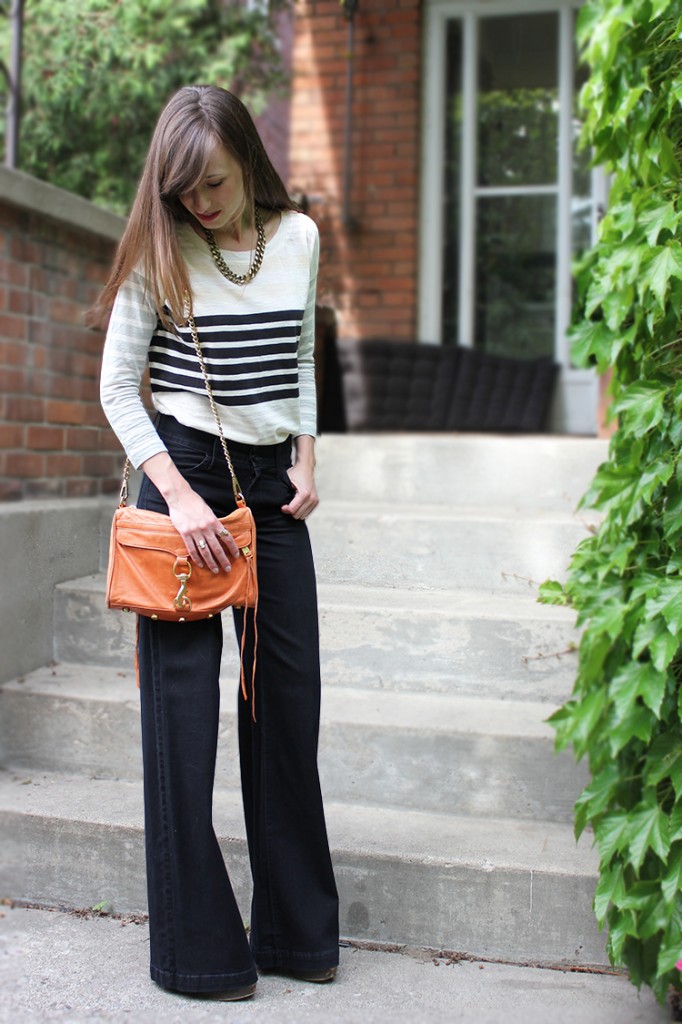 …cutoffs and a canvas tote for errands and weekends.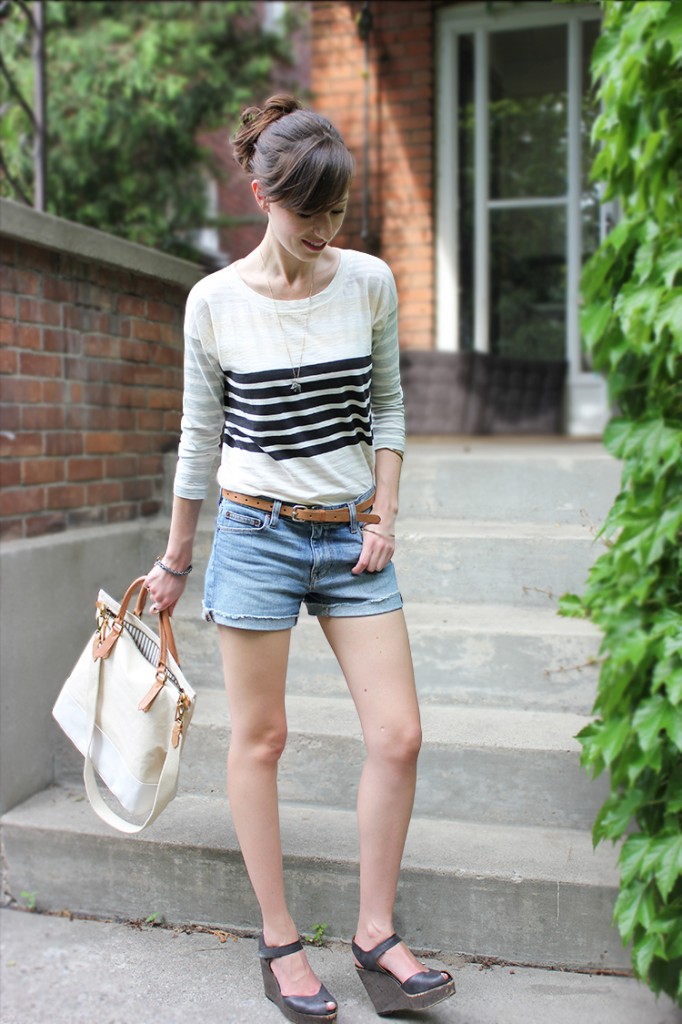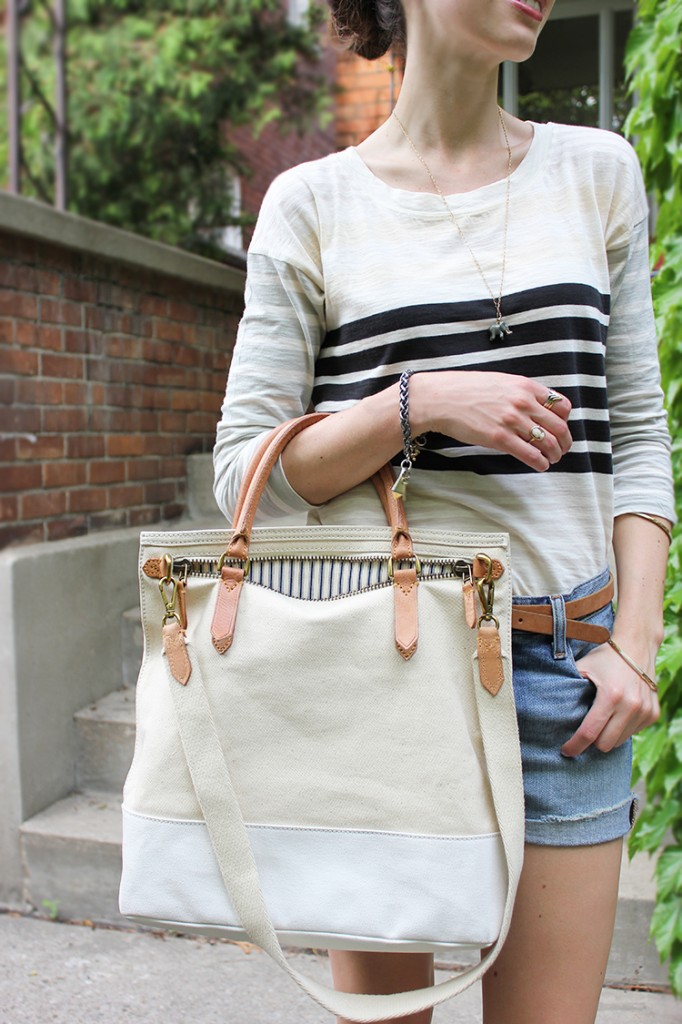 It's impossible not to feel at least a little awesome in this breezy, multi striped little number.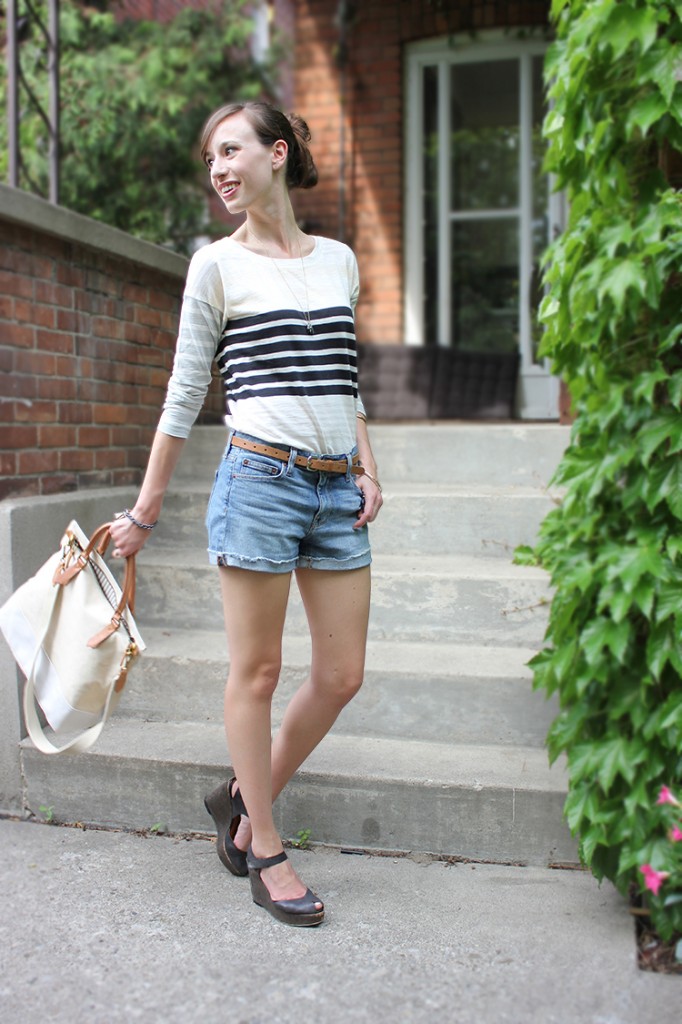 1. Easy Stripestack Tee 2. Cutoffs 3. Canvas tote 4. Old Nine West Platforms similar 5. H&M Belt 6. Biko bracelet 7. Rebecca Minkoff MAC 8. Wide leg jeans similar 9. Elephant Necklace