Well hello there! It's been fairly quiet around these parts lately but I'm finally able to share an update on why that is (along with a new outfit!). I know it's an odd time of year to drop off the radar but I can promise you that it's only temporary. I've been in transition mode over the last little while, preparing for a big change coming in the new year and I'm finally ready to spill the beans! So with that being said here's what's in store for today's post: 
The big news! If you haven't already guessed and no, I'm not pregnant! 
What to expect for the remainder of 2017.
A fun twist for 2018.
A note to you!
---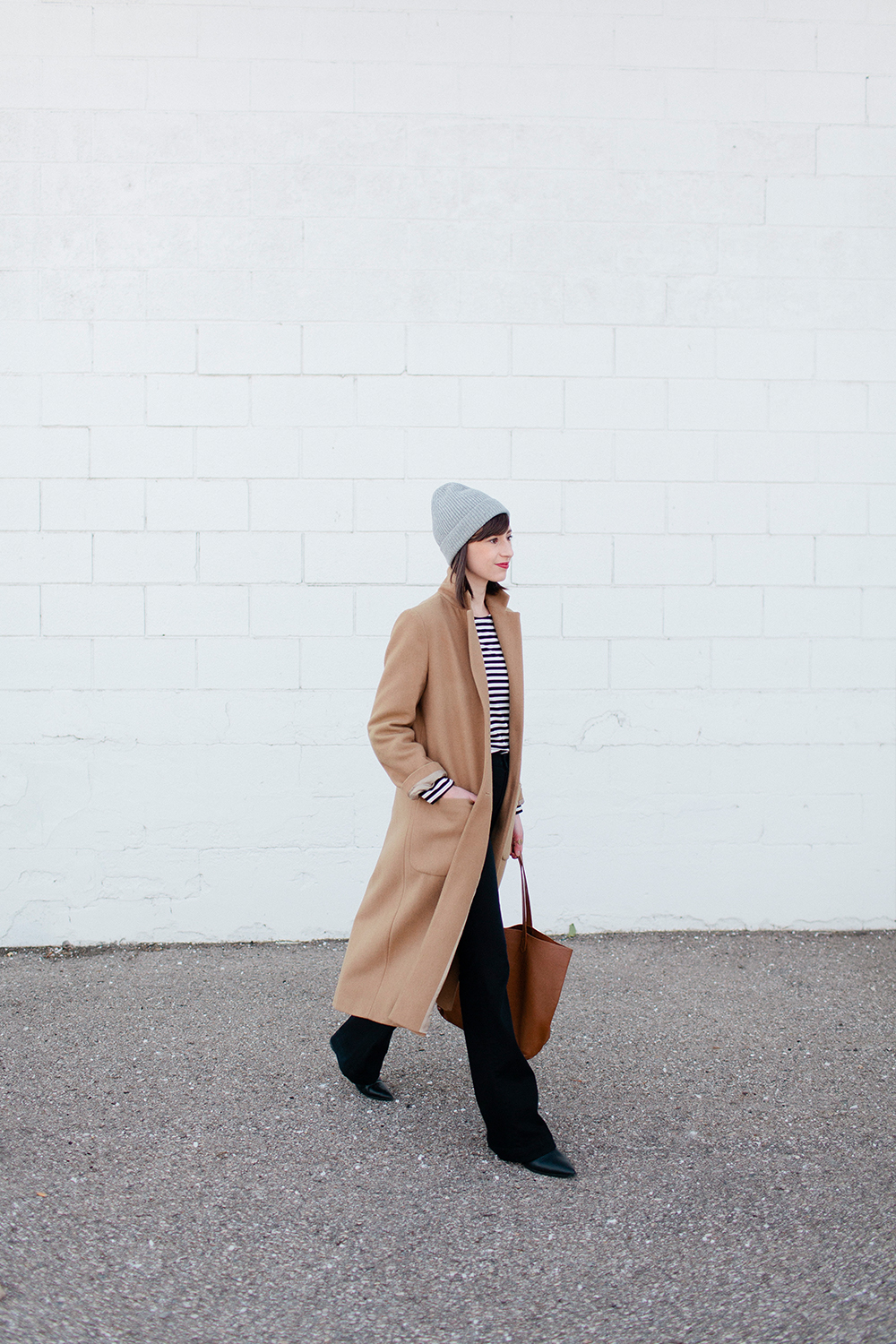 ---
THE BIG NEWS
---
As some of you may know, Style Bee has been my side gig for the last 4 years. I haven't mentioned my day job much because it's not related to what I do here but as I approach the new year I felt this was a good opportunity to do so. My 'real job' for the last 8 years has been in Pharmaceutical Advertising running a boutique branding and advertising firm with my family. My Dad has been a lifelong Creative Director (and artistic genius) and my Mum (who's also a designer at heart) has been managing the books and keeping the wheels turning while I've handled all the art direction and production in between. We've each worn lots of hats throughout our time running the business and managing clients but we've also had a great crew of freelance writers, graphic designers and partners on call to help.
When my parents decided they were ready to move towards retiring and onto other creative endeavours outside of the pharma business I was, of course, very happy for them. My Mum and Dad are extremely hard-working, talented, selfless and have truly earned a change of pace and the opportunity to pursue more of what they love to do. I cannot wait to see what they create and all the projects they get up to!
While I was delighted about this plan, at the same time it meant I needed to decide what I was going to do as well. Was I going to take over the family business or was I going to pursue my own path and go all-in on Style Bee my personal passion project? Well, I think you can guess the answer!
So it is with elation that I announce, as of 2018, I will be officially focusing on Style Bee full-time! YAY!
I'm beyond excited about forging ahead on this path and feel like the stars have aligned to make it possible. Of course, at the same time it's bittersweet because I won't be working so closely with my Dad on a daily basis. We have our own studios but have been in nearly constant contact for a loooong time. That said, I know we'll still have lots of creative opportunities to work together and this new phase will be great for both my parents. I'm so excited for them and I'm beyond grateful that we've had the opportunity to work together for so long. I have honestly learned from the best.
They've been incredibly supportive about my decision and are, as always, Style Bee's biggest fans. I'm feeling all the feels these days but above all I'm feeling extremely fortunate to be able to pursue my dreams.
---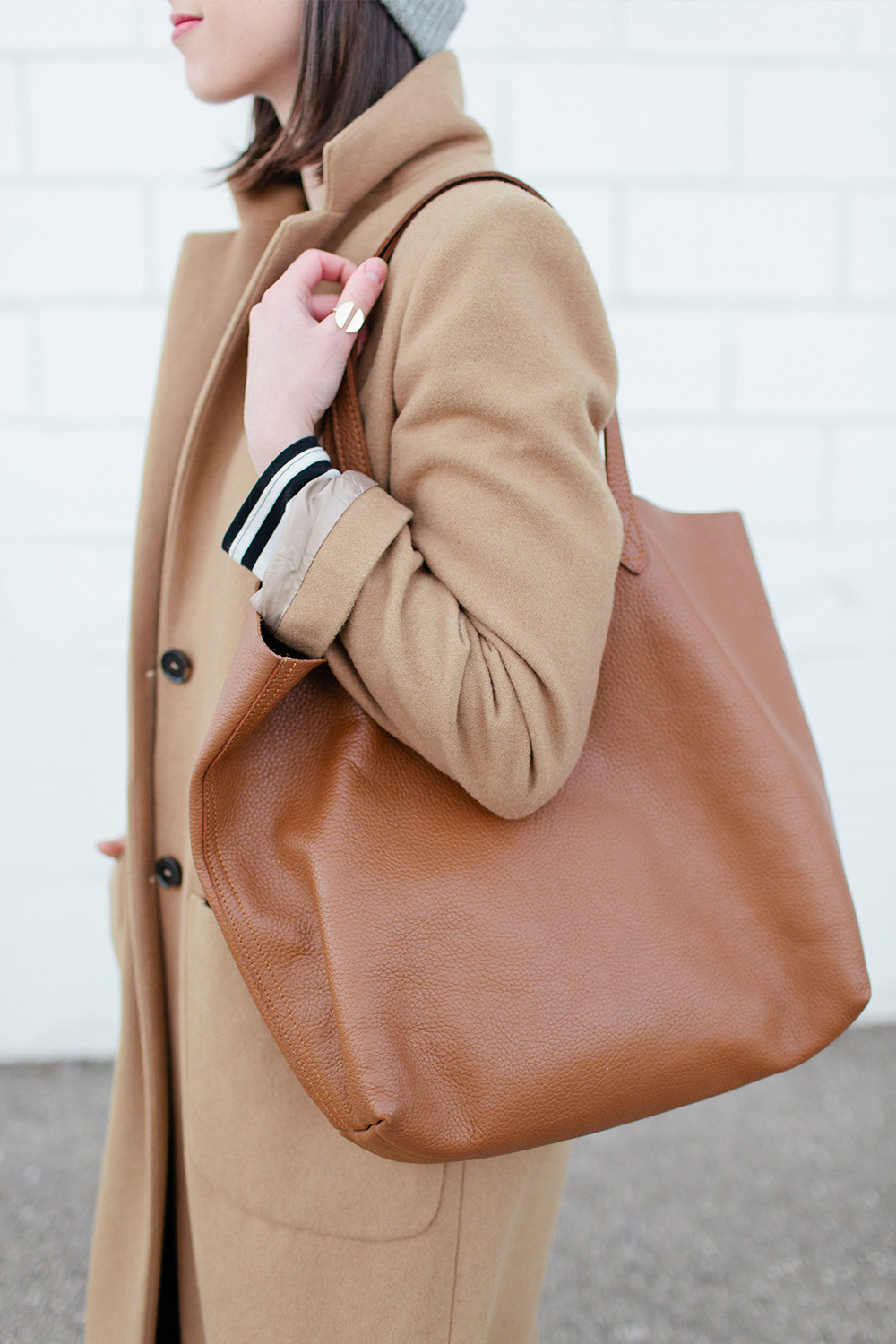 ---
WHAT TO EXPECT FOR THE REST OF 2017
---
Before I pop champagne and dance a deliriously happy jig about all that is to come I've still got a lot to do before I can dive into Style Bee full-time. We're currently wrapping up years of client work, which involves a lot of file management, project hand offs and loose end tying, hence the quiet as of late. This just means things will remain a bit slower around here until the new year. That said, there are still some great posts in the queue for December!
---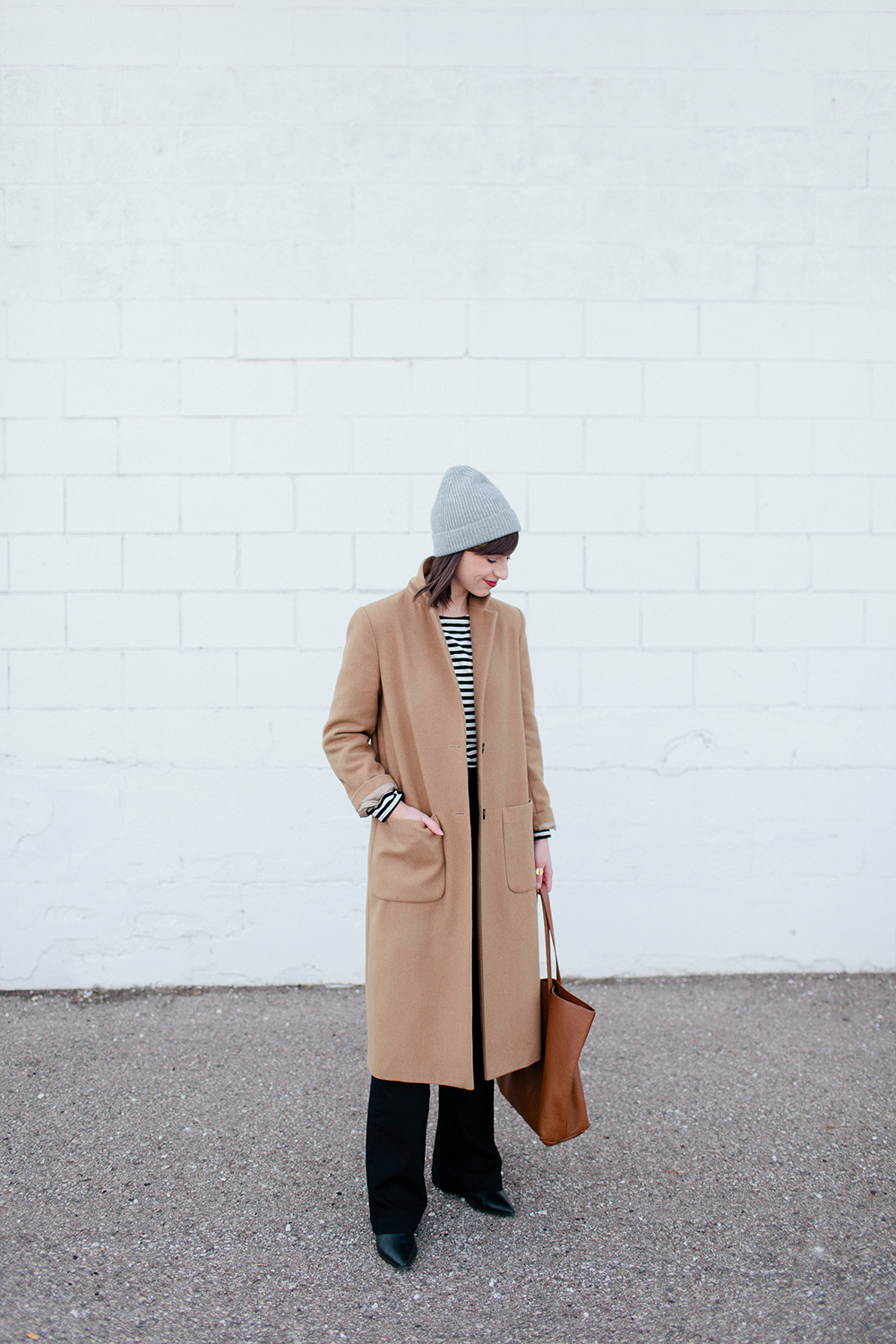 ---
A FUN TWIST FOR 2018
---
As if a major career move wasn't enough, Dave and I have been given an opportunity to spend some time out in Vancouver B.C. so of course we're heading out there! We'll be packing our bags (and Dobby's of course!) and making our way out to the west coast for a few months beginning in February. Dave will be working on a renovation project while I sink my teeth into full-time blog life. It's sure to be quite an adventure and I can't wait to share it all on here. I'm also excited to experience my first west coast Spring (hello cherry blossoms!) and to try out a proper capsule closet while we're at it. I'll share more on all that as the plans take shape!
Of course, in addition to a cross-country trip I've got oodles (yes I said oodles!) of ideas for what I'd like to share on here, including how I managed to reach the 'quit your day job' point. If there is anything in particular you're dying to see a post about please let me know. I'm all ears!
---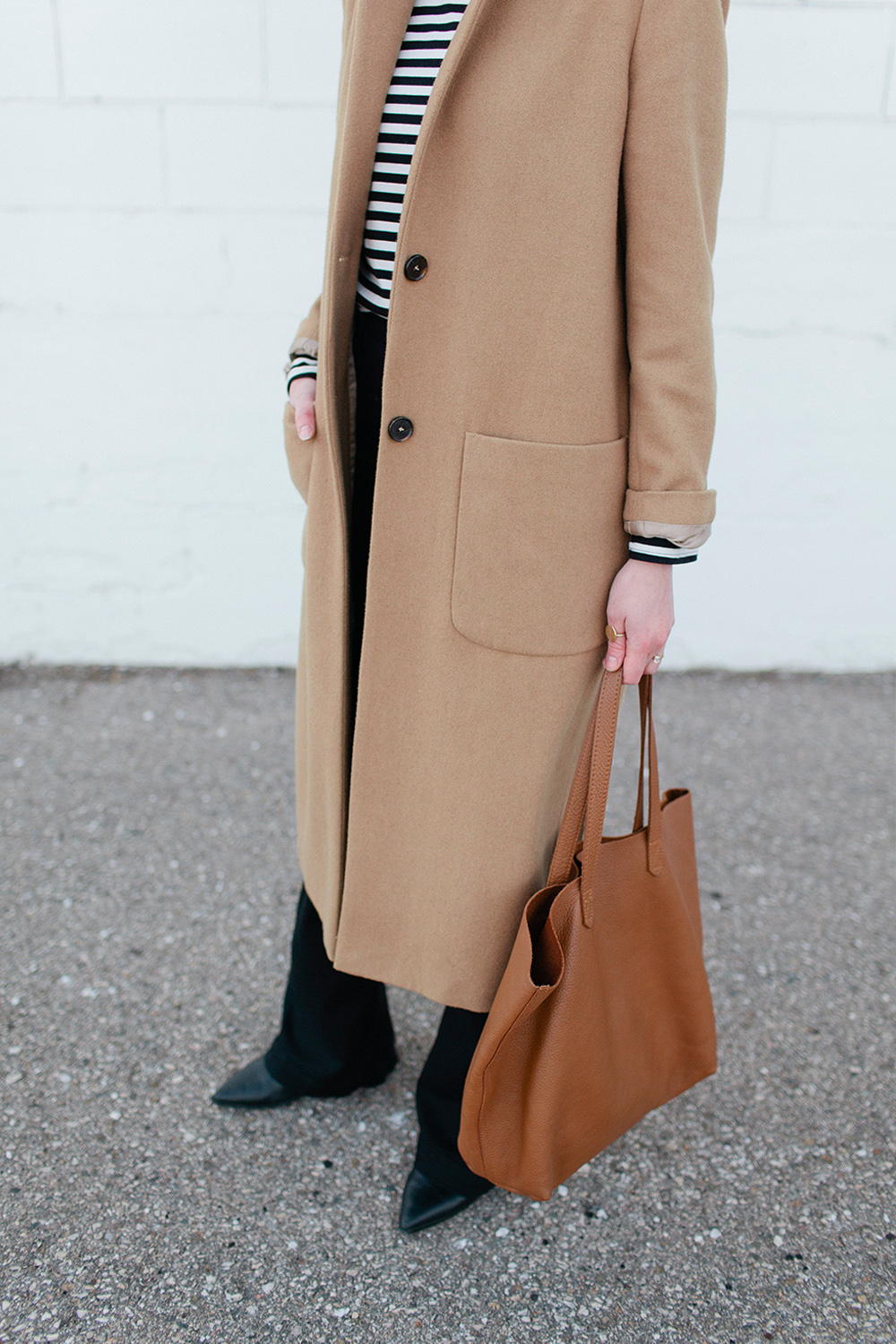 ---
A NOTE TO YOU, YES YOU!
---
Now I know every blogger that ends up going full-time inevitably says, 'It wouldn't have been possible without you guys!' but it really is 100% true. So thank you, so much, for being here, whether it's your first visit (good timing!) or your 100th (can I buy you a coffee?). I'm just honoured that anyone is interested in what I'm putting out into the world.
I really believe that personal style has the power to make a positive difference in both individual and global ways. I'm approaching the new year with great enthusiasm but also with careful consideration about where I want this space to go, how I want Style Bee to evolve and how I can make that happen organically and authentically without it turning into a barrage of sponsorships and non-stop social media promotion. The good news is that I believe it's entirely doable!
Thank you for joining me on this wacky and wonderful responsible style (don't say journey, never say journey) adventure. I'm so thrilled to be able to say, we're just getting started!
---
---
THANKS FOR READING FRIENDS!
WISHING YOU ALL AN ESPECIALLY WONDERFUL WEEKEND! 
---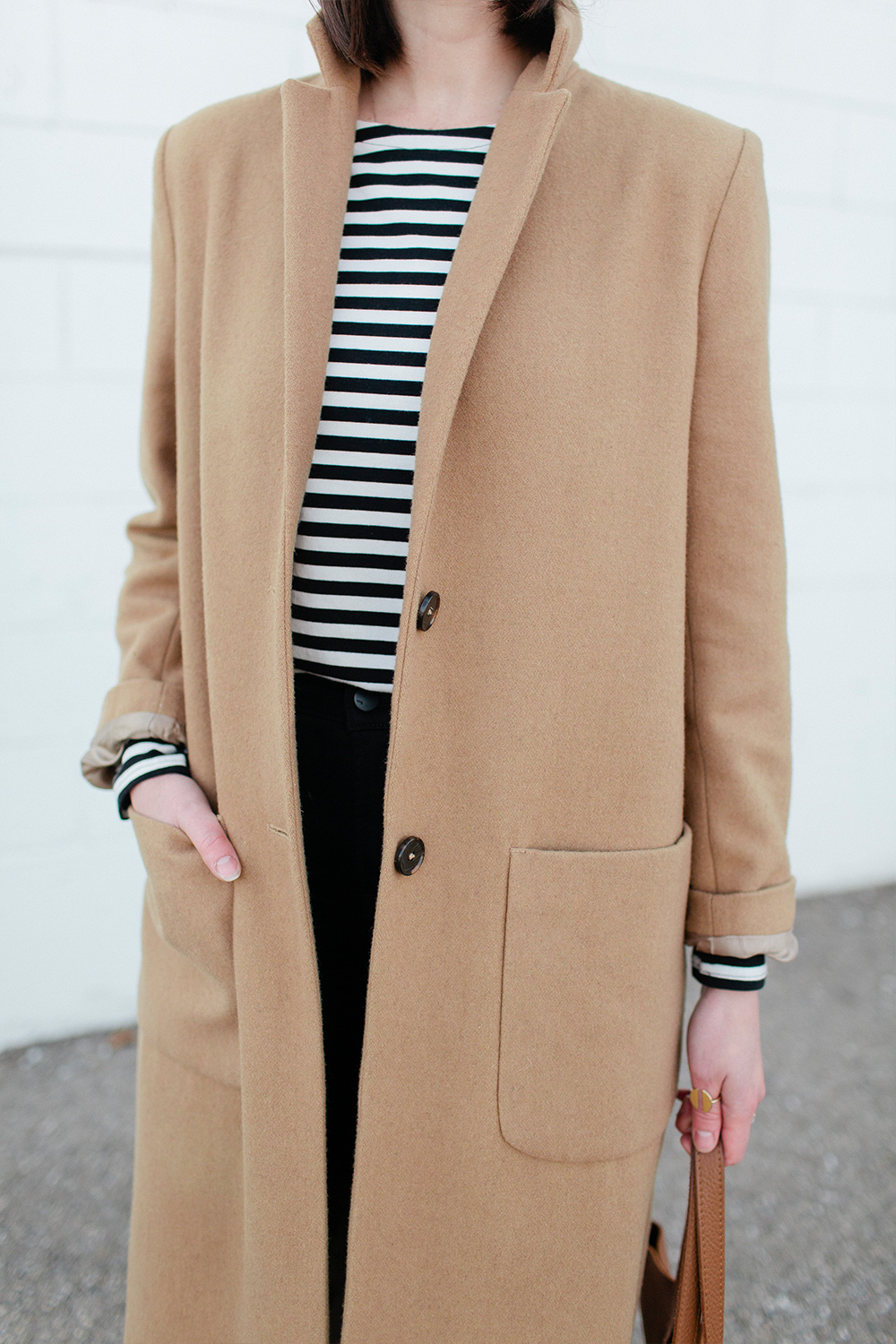 ---
SHOP THIS LOOK
---
COAT | Marvin Browne | Sold Out | £120 | Made in London UK | Wearing Size S |
Similar Camel Coat Options:Cocoon Coat by EVERLANE $225 USD (Made responsibly in China) | Skinny Lapel Coat by SMYTHE $895 USD (Made in Canada) | Essential Coat by THEORY $855 USD (Imported) | Carver Coat by A.P.C. $575 USD (Imported) | College Coat by CHARLES GRAY LONDON $335 CAD (Made in UK) | Walking Coat by FLEURETTE $900 CAD (Made in USA)
STRIPED TOP | Emerson Frye | Sold Out | $118 USD | Made in USA | Wearing Size S |
Similar Striped Top Options:Boxy Tee and Heavyweight Tee by EVERLANE both $45 USD (Made responsibly in Vietnam) | Francoise Top by AMOUR VERT (Made in USA) $118 CAD | Patrice Striped Top by AMOUR VERT (Made in USA) $105 CAD
BOSS BOOTS | c/o EVERLANE | $225 USD | Made in Italy | Runs TTS
GREY BEANIE | EVERLANE | Sold Out | Similar in Wool-Cashmere $25 USD | Made in China
FLARES | Old by JBRAND | Made in USA | Similar option: SLIM FLARE by PAIGE $255 CAD (Made in USA)
SPLIT RING | c/o CLAUS | $90 USD | Made in USA
CARAMEL TOTE | CUYANA | $175 USD | Made in USA
---

---
Photography by Jacklyn Barber.
---
This post was not sponsored but contains affiliate links. When you shop via the links above I may make a small commission from a sale. Thanks for supporting the brands that support Style Bee! As always all opinions are my own.