Happy Friday! I'm so glad (and relieved) to have made it through a full week of outfit posts and I really appreciate you tuning in for this series. It feels great to be getting creative with my style without any restrictions and I hope this series has been giving you some ideas too!
I thought I'd finish the week with a fun retro look that's perfect for a Friday night or weekend. This is one I've worn a few times but haven't yet shared on the blog or IG. As I was pulling this outfit together I realized that I've had all these items in my closet for well over a year (except the earrings) but most of them took a little while for me to get used to.
More on the idea of slow burner favourites and how my approach to letting pieces go has changed slightly below!
---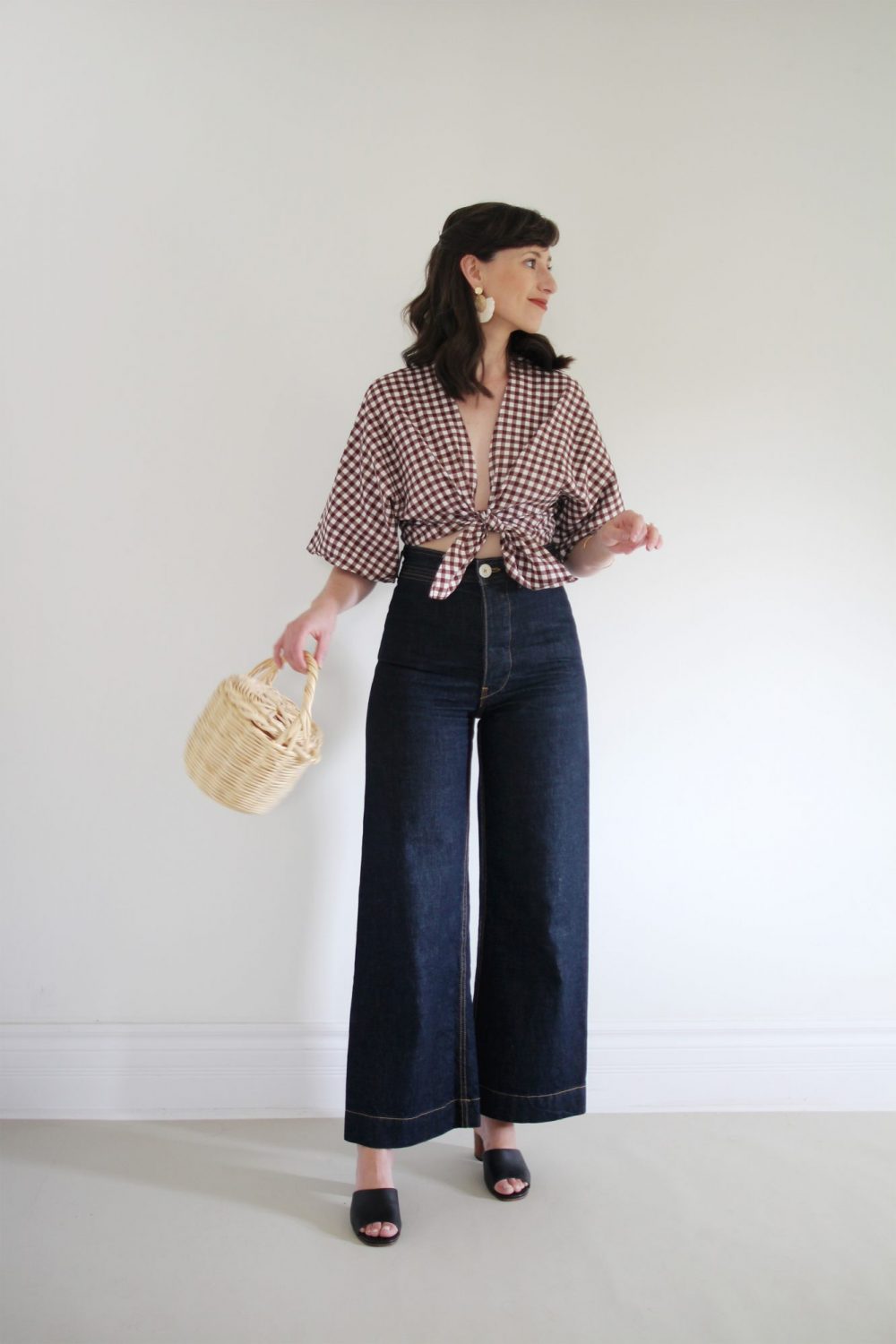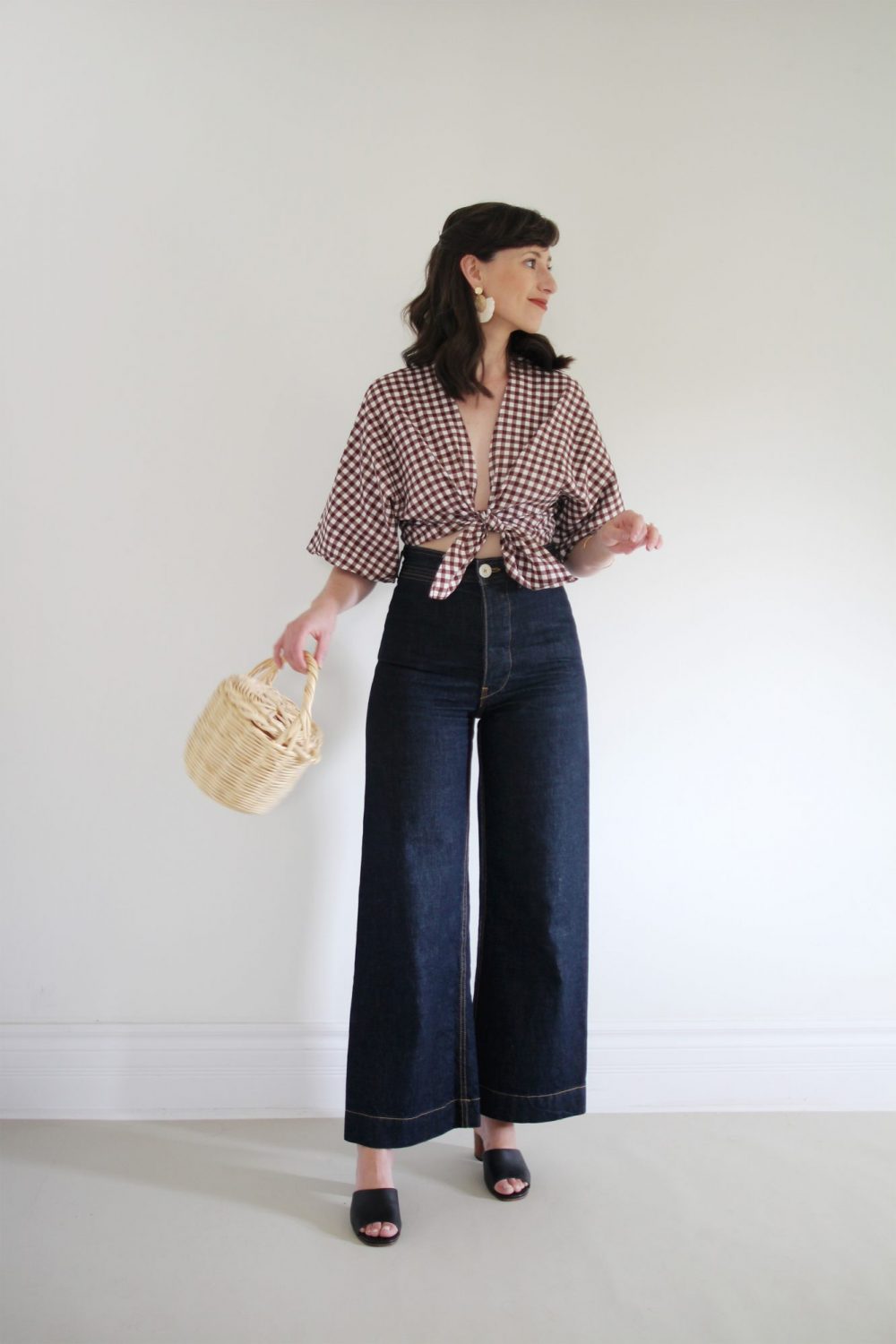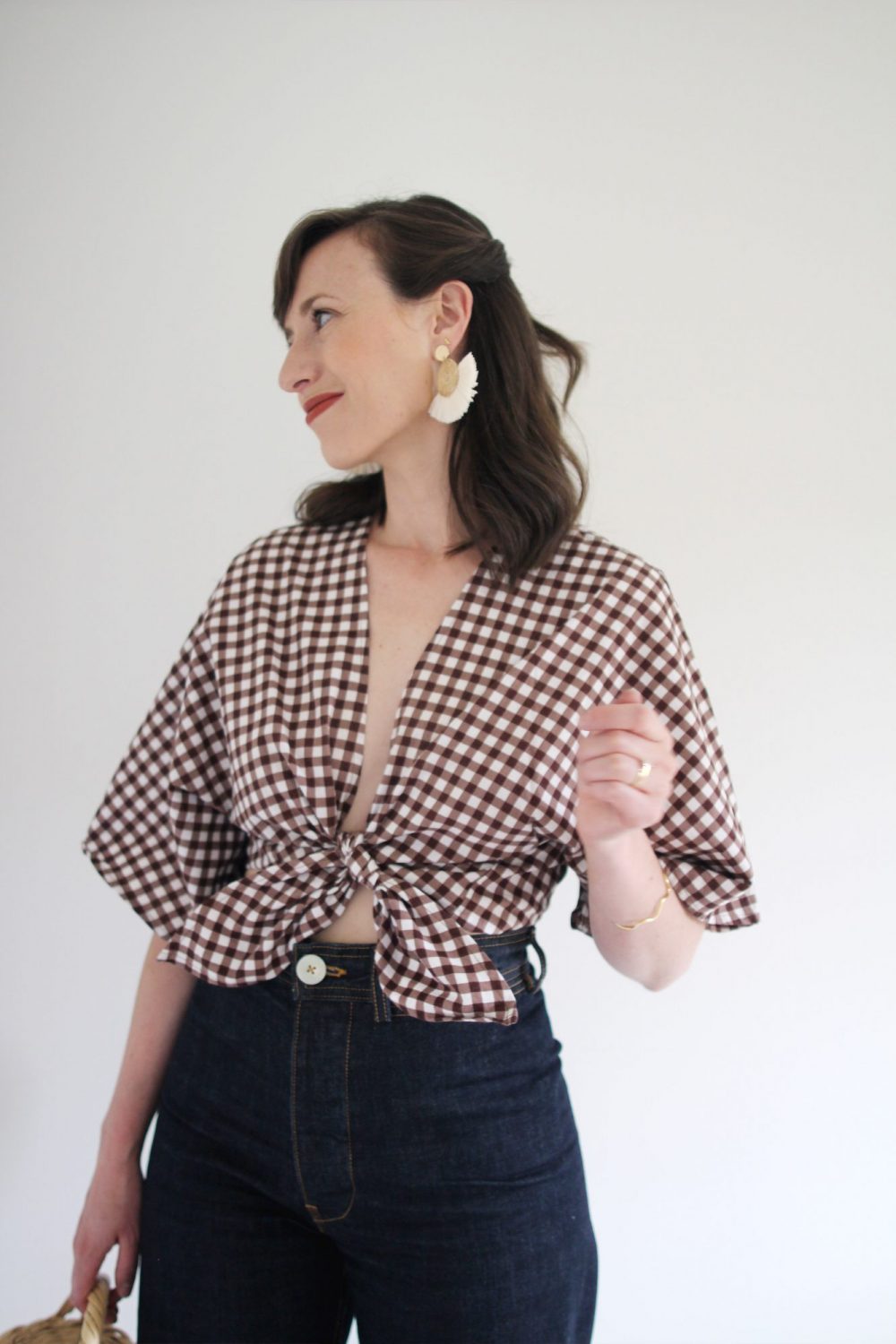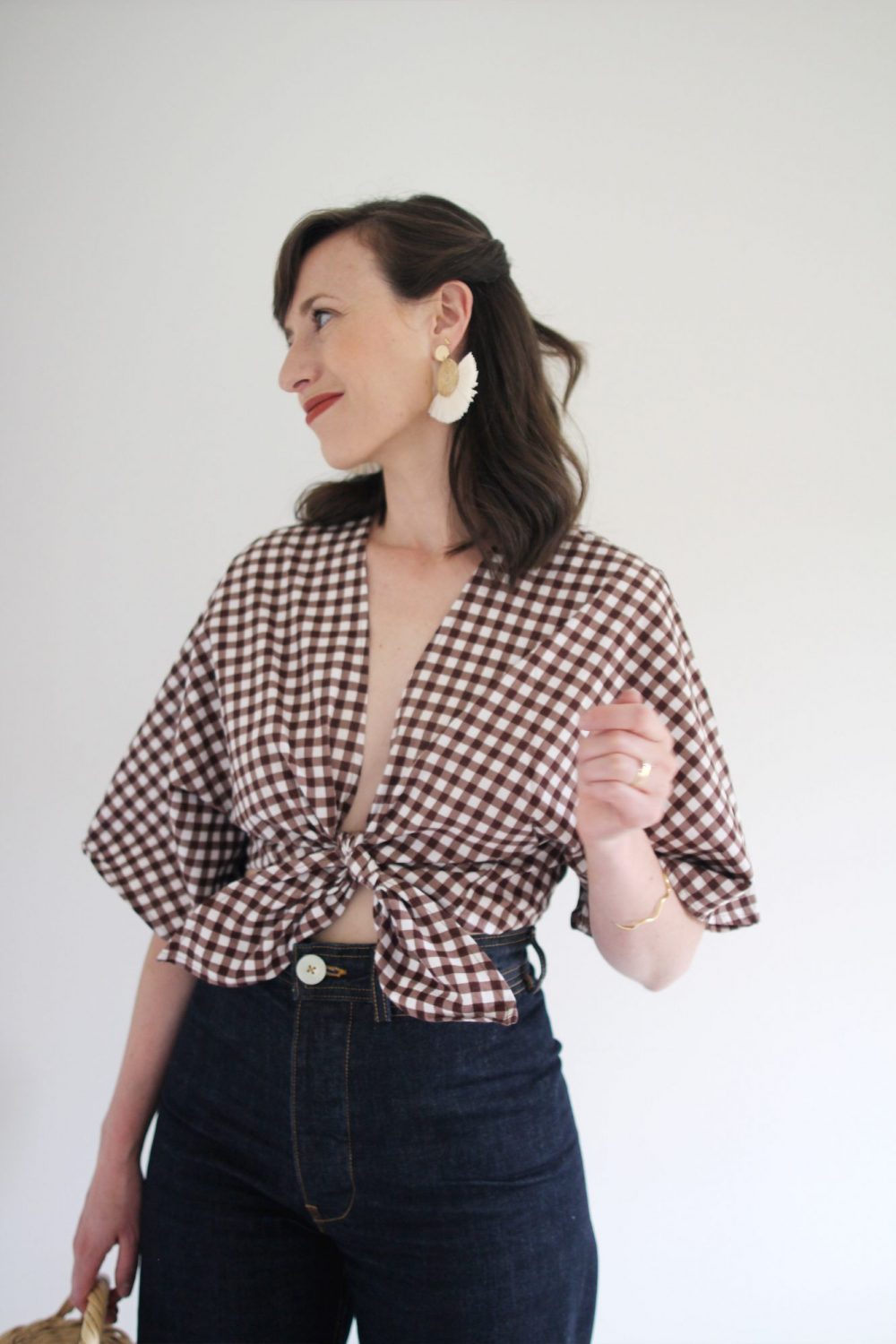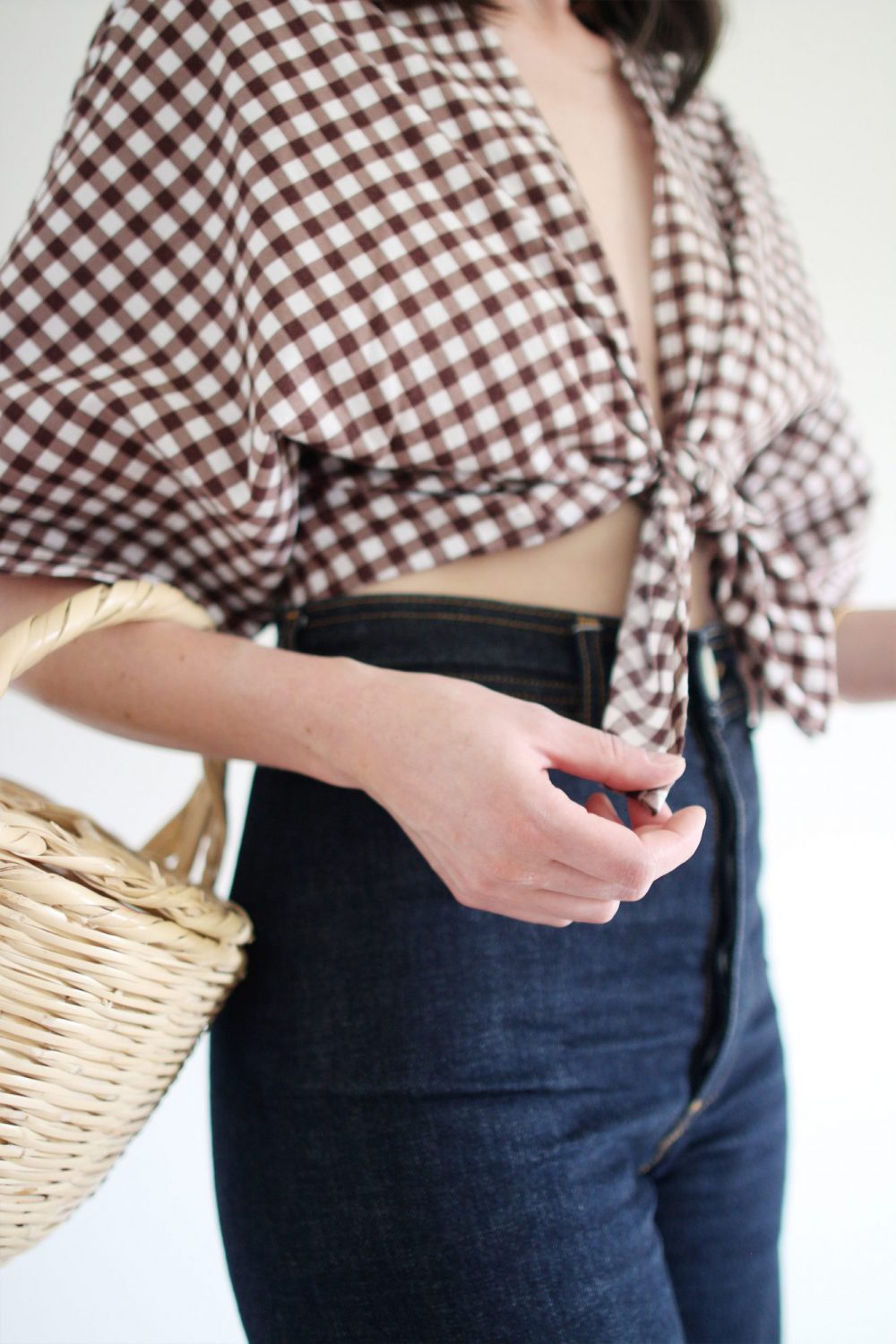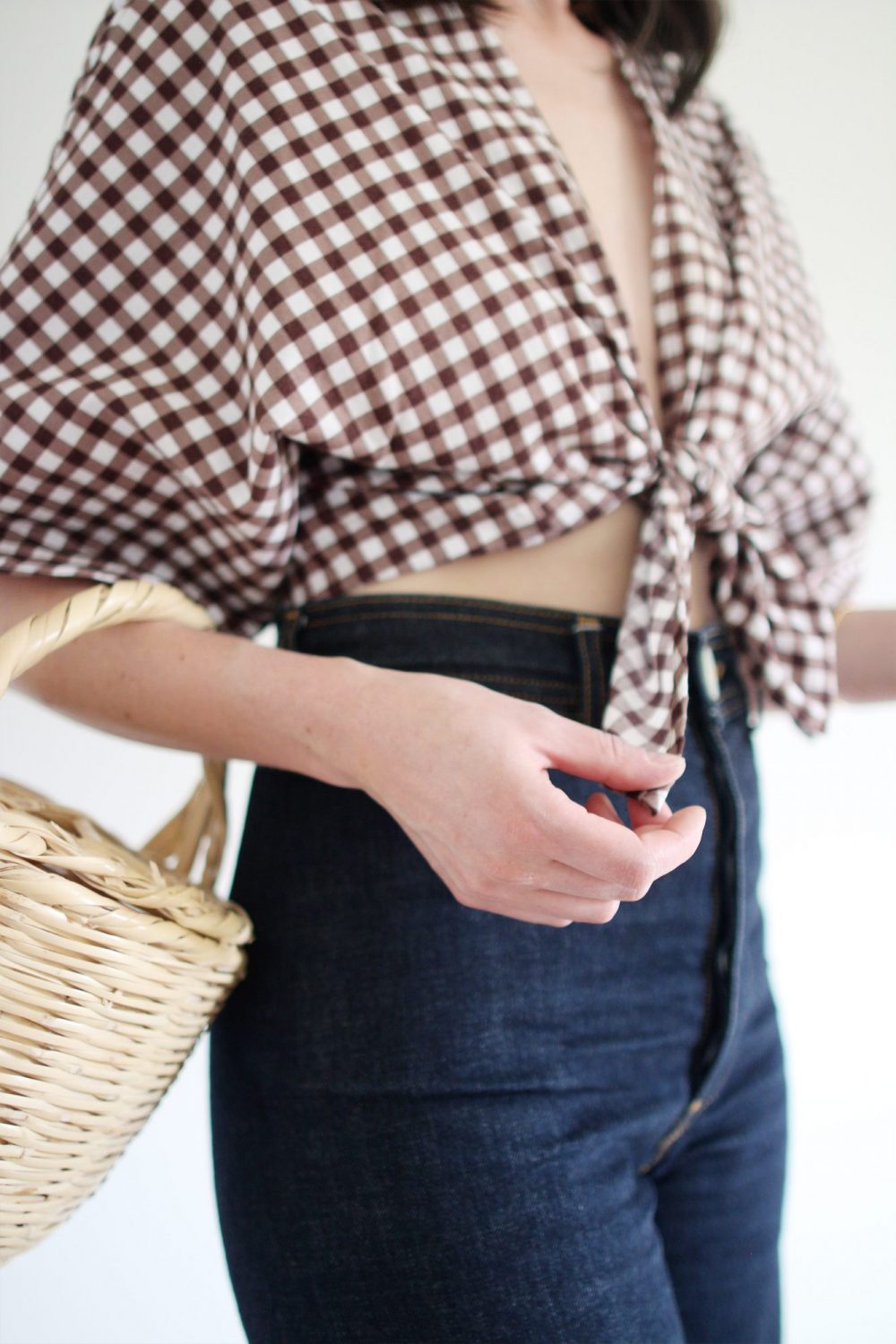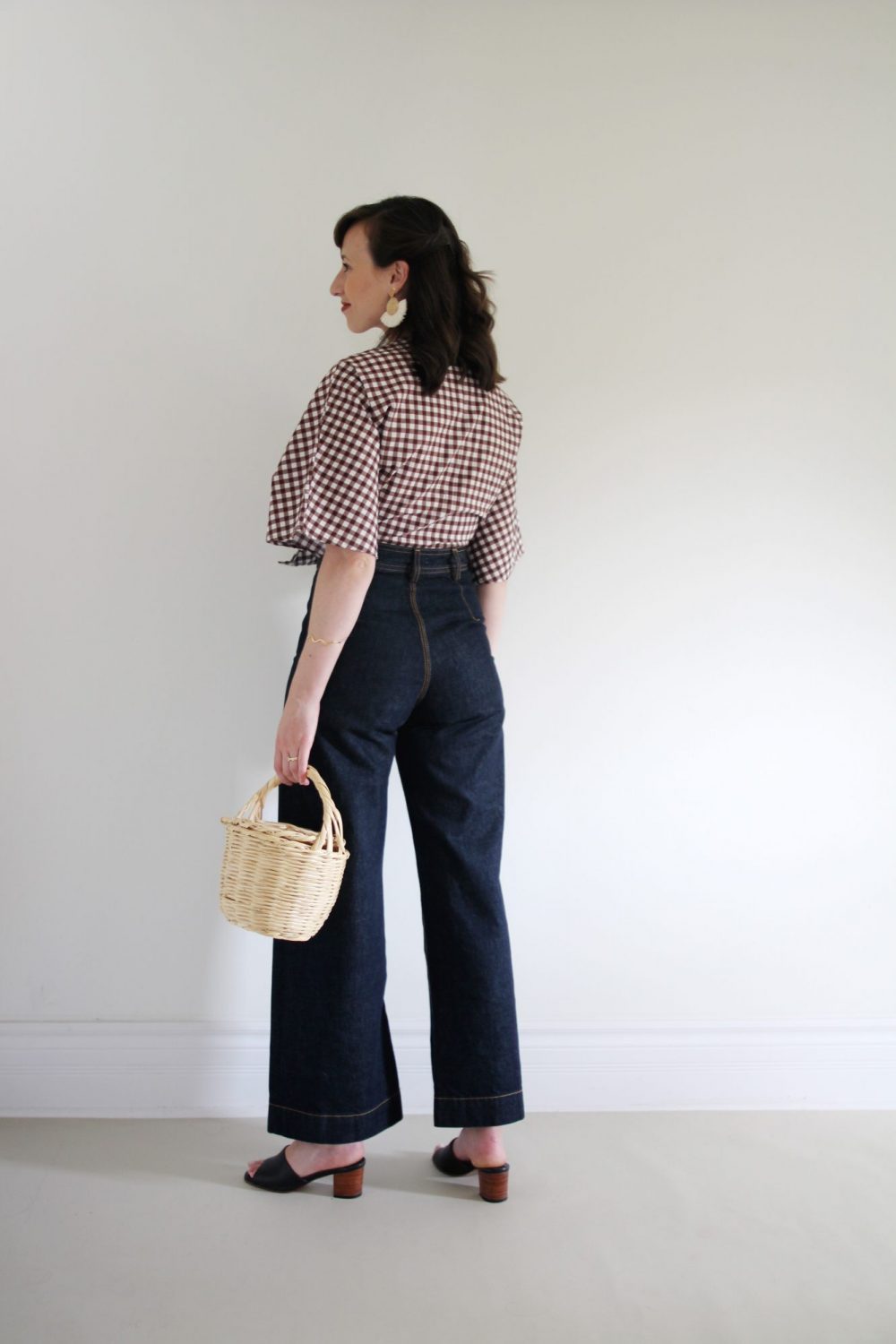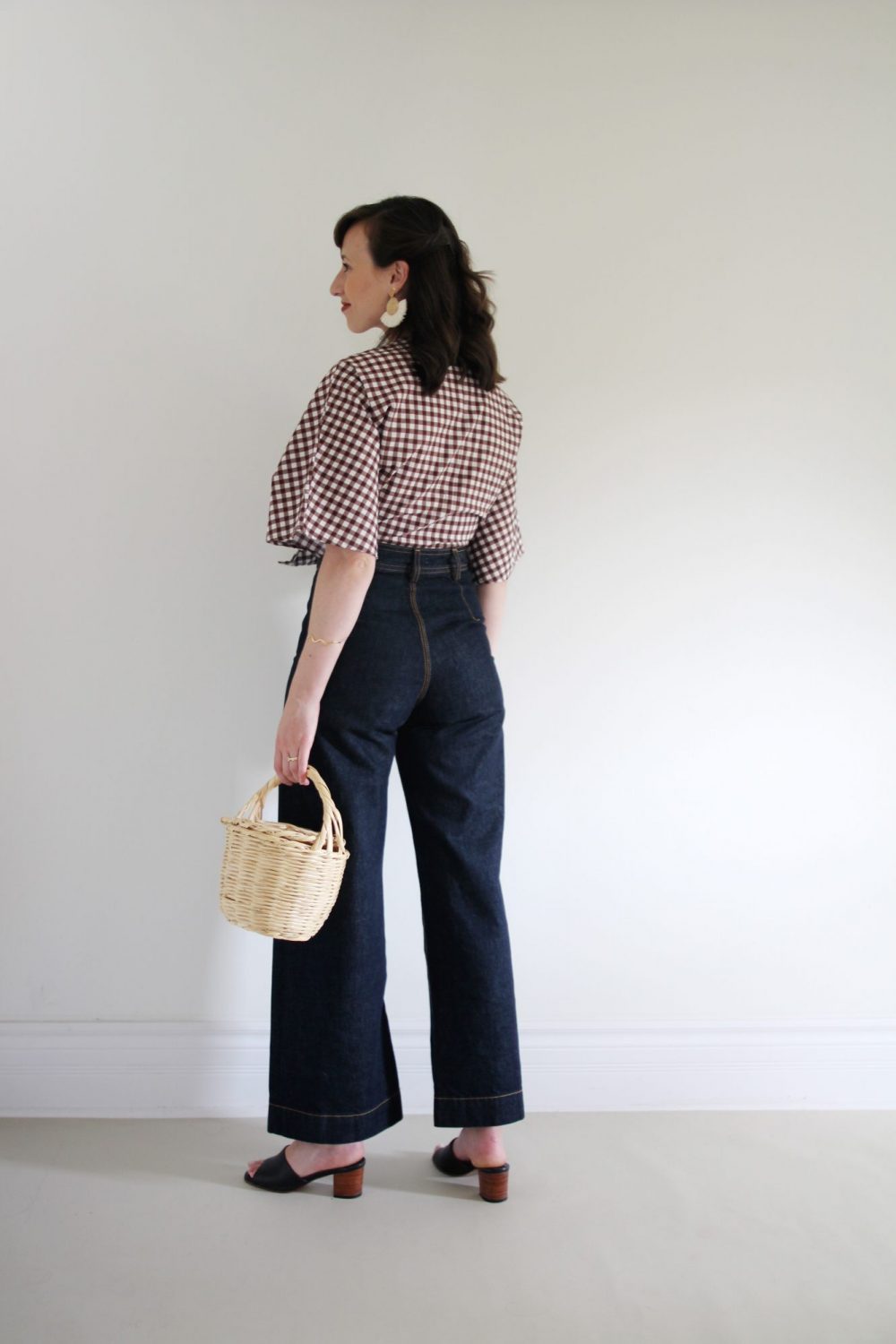 ---
TODAY'S TOPIC: SLOW BURNER CLOSET FAVOURITES
The items in this look took some getting used to but now I love to wear and style them throughout the summer (and beyond). This isn't terribly uncommon when I go for something outside of my usual comfort zone but it is unusual for me to hang onto pieces that aren't getting worn. I don't know exactly what it was about these particular ones but my instincts told me not to let go and I'm so glad I didn't.
I used to be of the mindset that if something wasn't getting worn often, it couldn't possibly take up precious space in my 'lean closet' and to be fair, I rarely miss any of the items I sell or part ways with. That said, I've become a little more lenient with my closet clear outs in recent seasons and I'm not so quick to write-off pieces that might not be reaching their full wear count potential.
As an example I thought I'd share a little background on three of the items in this look because they were each on the chopping block at one point but now I can't imagine letting them go any time soon.
1 | Bobbie Gingham Tie Top | bought by me | NA NIN | I bought this amazing top in the spring of 2018 as I was preparing for a summer trip to France with my girlfriends. I had swooned over it for months and finally pulled the trigger. It has a lower neckline than most of the tops I'd worn up until then so I felt a bit self conscious and ended up only wearing it a couple of times that year.
This summer though something changed. That feeling of self-consciousness has switched to a feeling of confidence that I think was always there just hanging back a bit. Now that I've embraced it, I love wearing this piece on trips, to music festivals and even just a fun night out with the fella! Sometimes I wear it over a bodysuit, bralette or dress but usually I pair it as is with high-waist bottoms.
2 | Elizabeth Mule | gifted | NISOLO | These have become my go-to heels to style any summer outfit with, yet, they literally collected dust during their first year in my closet. I got them in 2016 as part of a collaboration with Nisolo and while I loved them, for some reason (I'm going to go with comfort) I just wasn't reaching for them.
Then after I'd dusted them off for a shoot I decided to keep them handy, wore them at home and then started wearing them out more too. Not long after that they'd fully broken in and were actually super comfortable. I wear them more than ever now and it's been over 3 years since they first arrived.
3 | Dark Denim Kamm Pants | bought by me | JESSE KAMM | I had been hoping and wishing that Jesse Kamm would release a dark denim sailor pant and when she did last spring I couldn't click 'complete purchase' fast enough. They arrived and I loved them, yet somehow they felt like more of a statement than I was used to with jeans. I came soooo close to selling them last fall but a little voice kept saying give them time.
Turns out my inner sartorialist was spot on! At this point I've worn these more than any other pair of Kamm Pants in my collection and they are by far the comfiest.
All this rambling is essentially to say that sometimes it's okay to hang onto items you love but don't wear much. As was my experience with these, you might just need a little time to let your style grow into them! This whole personal style experience is a learning process and that's what keeps it interesting, right?
---
OUTFIT SOURCES: BOBBIE TOP old (available in stripe or raw silk) | DARK DENIM SAILOR PANT (wearing a size 6 for a relaxed fit) (similar for less here and here) | BASKET BAG* | EARRINGS* | WAVE CUFF* old | LEATHER MULES* old | *linked to similar option

---
HAVE YOU DISCOVERED ANY SLOW BURNER FAVOURITES IN YOUR CLOSET THIS SUMMER? DO TELL!
Thank you so much for reading & have a wonderful weekend!
I'm taking a long weekend to unplug in Algonquin Park with my boys. I'll be back on Tuesday with a bit of camping style inspo!
---
This post is not sponsored but contains some gifted items and affiliate links. If you see something you like and decide to shop through the links above I may make commission on a sale at no additional cost to you. All opinions are always my own. Thanks for supporting Style Bee!