Creating more sustainable lifestyle habits is something I've been working on for a while now and it's been a slow and steady process. When I need to replace something in my day-to-day life I simply do my best to find an option that's thoughtfully made with a priority on sustainability. Today I'm sharing a compilation of all the swaps I've made so far and those that I'm still working on.
While this list offers lots of great products, using up what you have or making do without buying new is, of course, the most sustainable approach. That said, there are some everyday essentials that we can't always go without so a more thoughtful, less wasteful approach is the best option. Below you'll find a list of the functional sustainable items I've been using along with some suggested changes that are completely free!
I realize that I'm not an expert in this department so I've included a list of the sustainability champions I follow for inspiration and knowledge. I hope this post sparks some new ideas for you and as always, I'd love to hear your recommendations too!
---
This post was not produced in partnership with any brands mentioned but does contain affiliate links. If you see something you like and decide to shop through the links included, I may earn commission on a sale at no additional cost to you. All opinions are always my own. Thanks for supporting Style Bee!
---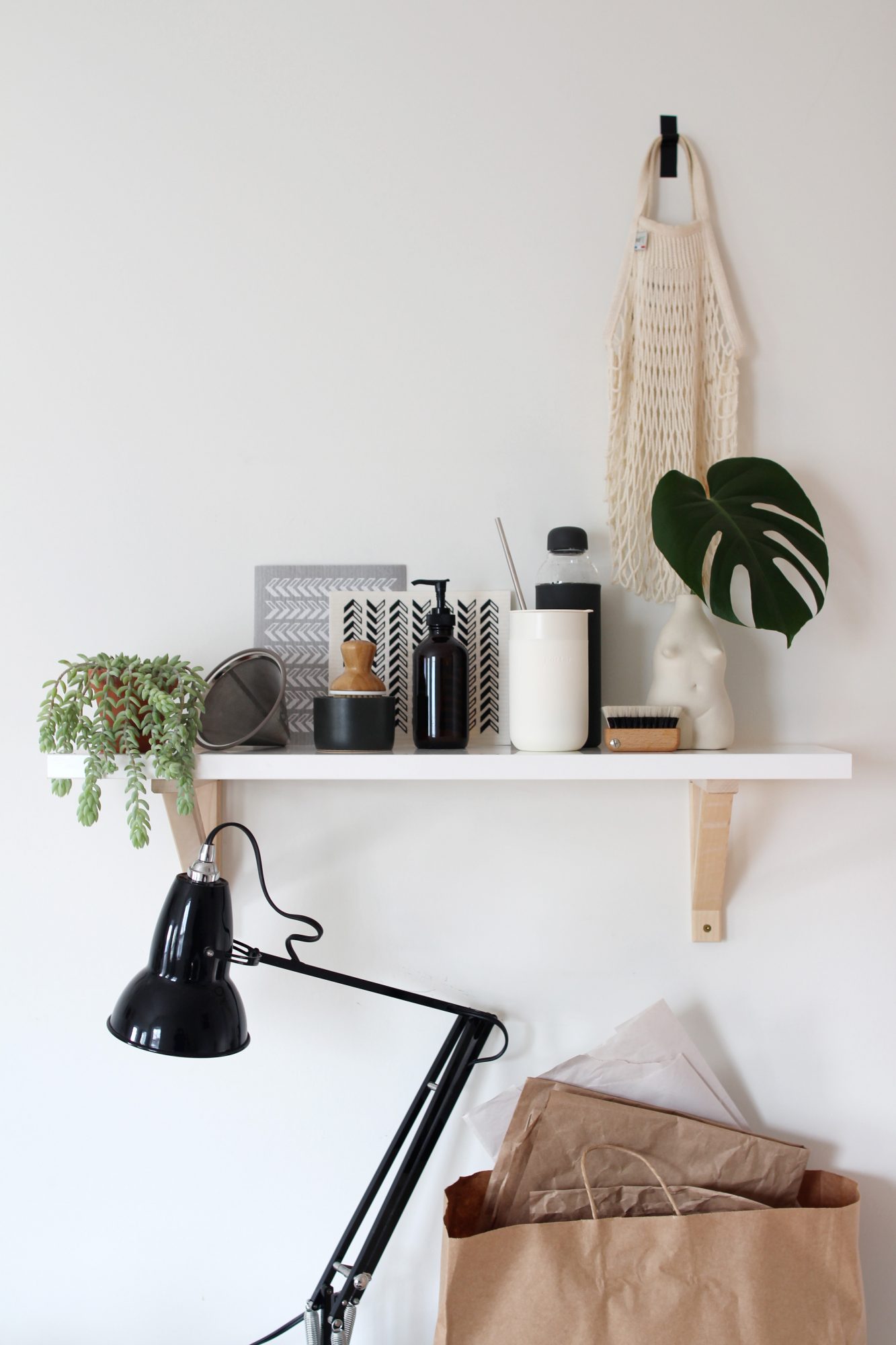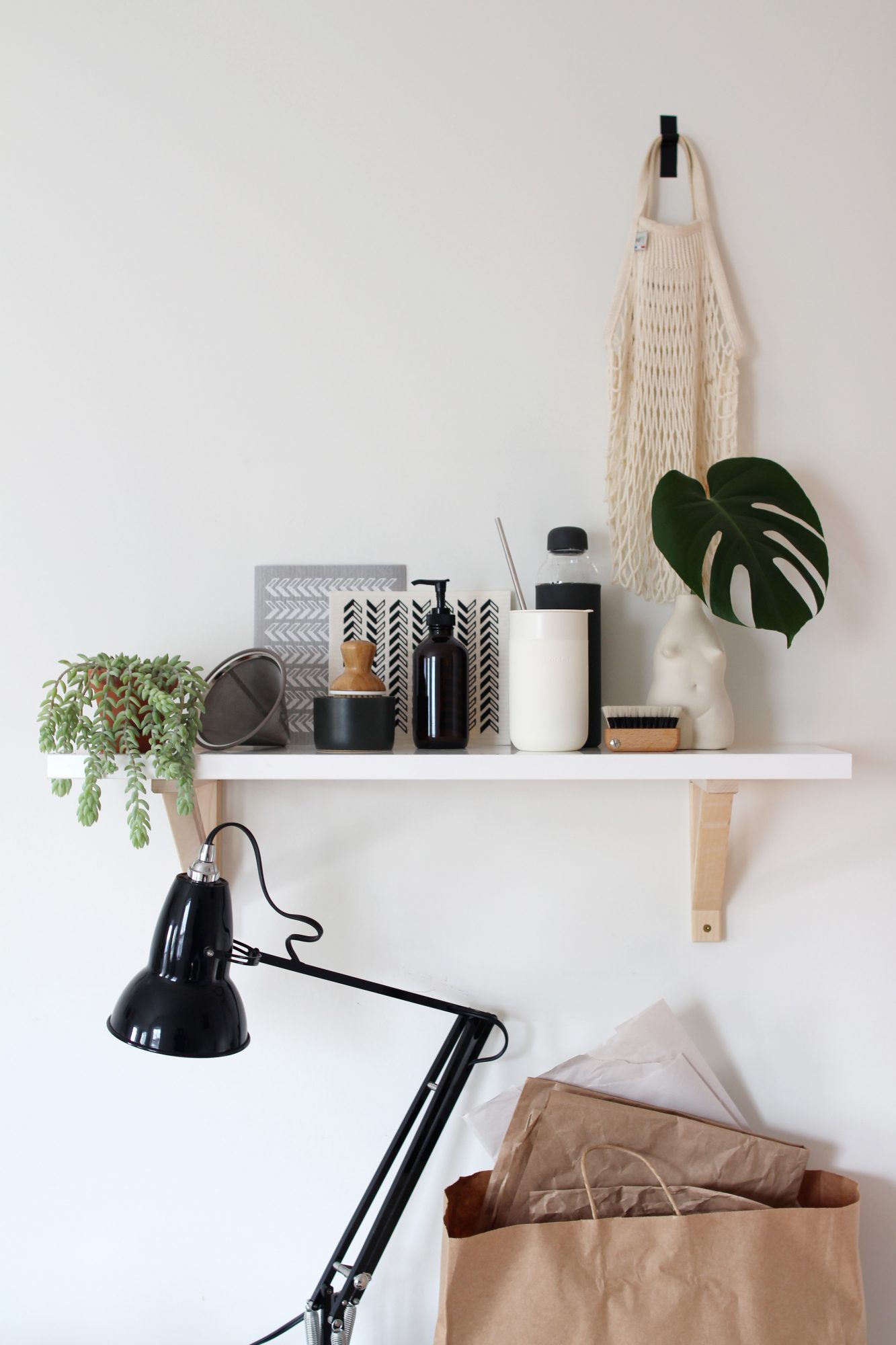 ---
Here are the items I'm aiming to use less and what I've swapped them out with:
---

---
1 | Plastic Bags
Using Instead: French Market Bags / Reusables / Produce Hampers
2 | Paper Towel
Using Instead: Swedish Sponge Cloths
3 | Takeaway Coffee Cups
Using Instead: Porter Mug
4 | Plastic Water Bottles
Using Instead: Porter Glass Reusable Bottle
5 | Plastic Wrap
Using Instead: Beeswax Reusable Wraps
6 | Disposable Sponges & Scrubbers
Using Instead: Ceramic Soap Dispenser & Dish Brush
7 | Plastic Smoothie Straws
Using Instead: Metal or Glass Straws
8 | Coffee Filters
Using Instead: Stainless Steel Filter Cone
9 | Plastic Hand Soap Dispensers
Using Instead: Glass Containers & Refill (I just ordered this starter pack)
10 | Makeup Removing Wipes
Using Instead: Mini Cleansing Cloths
---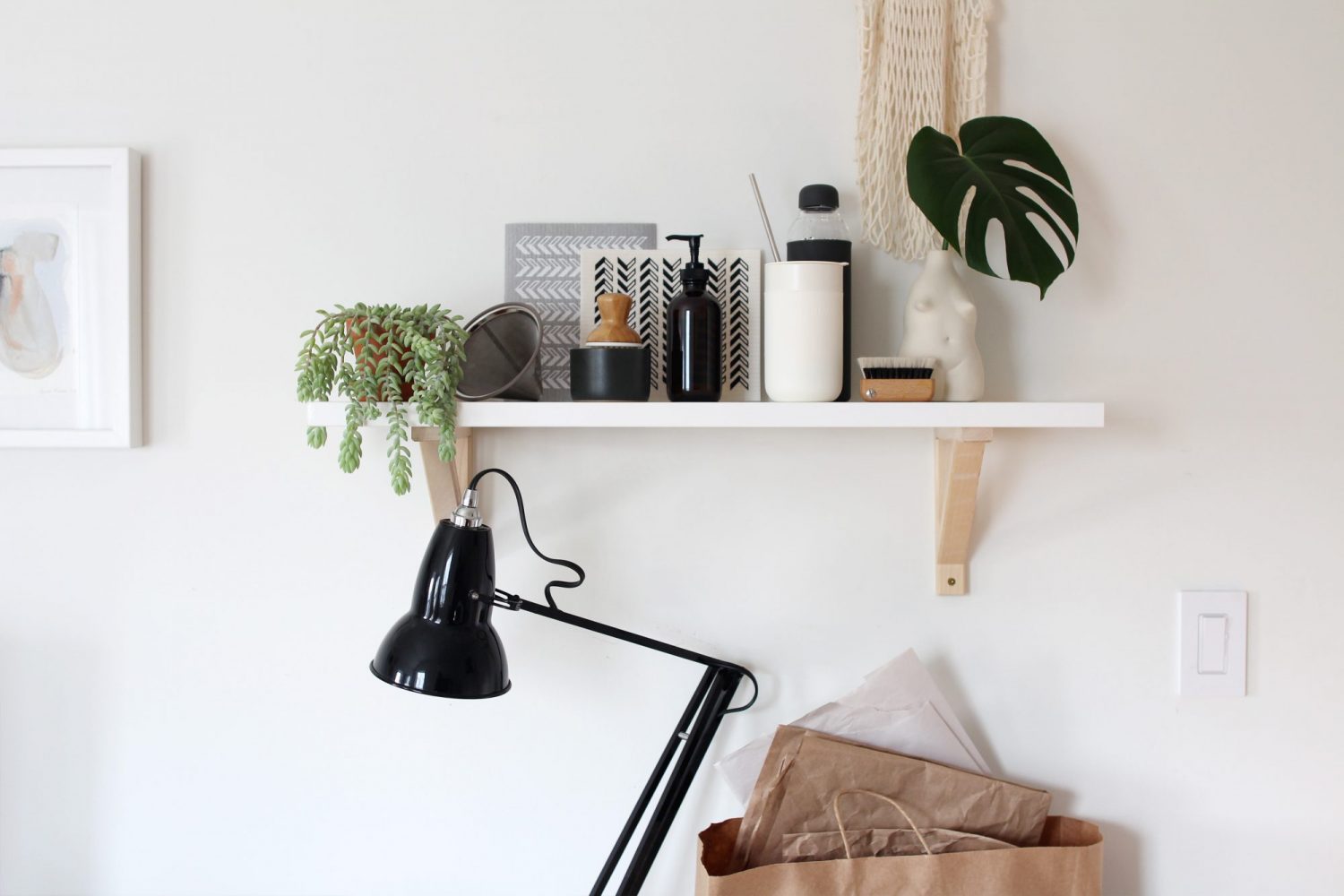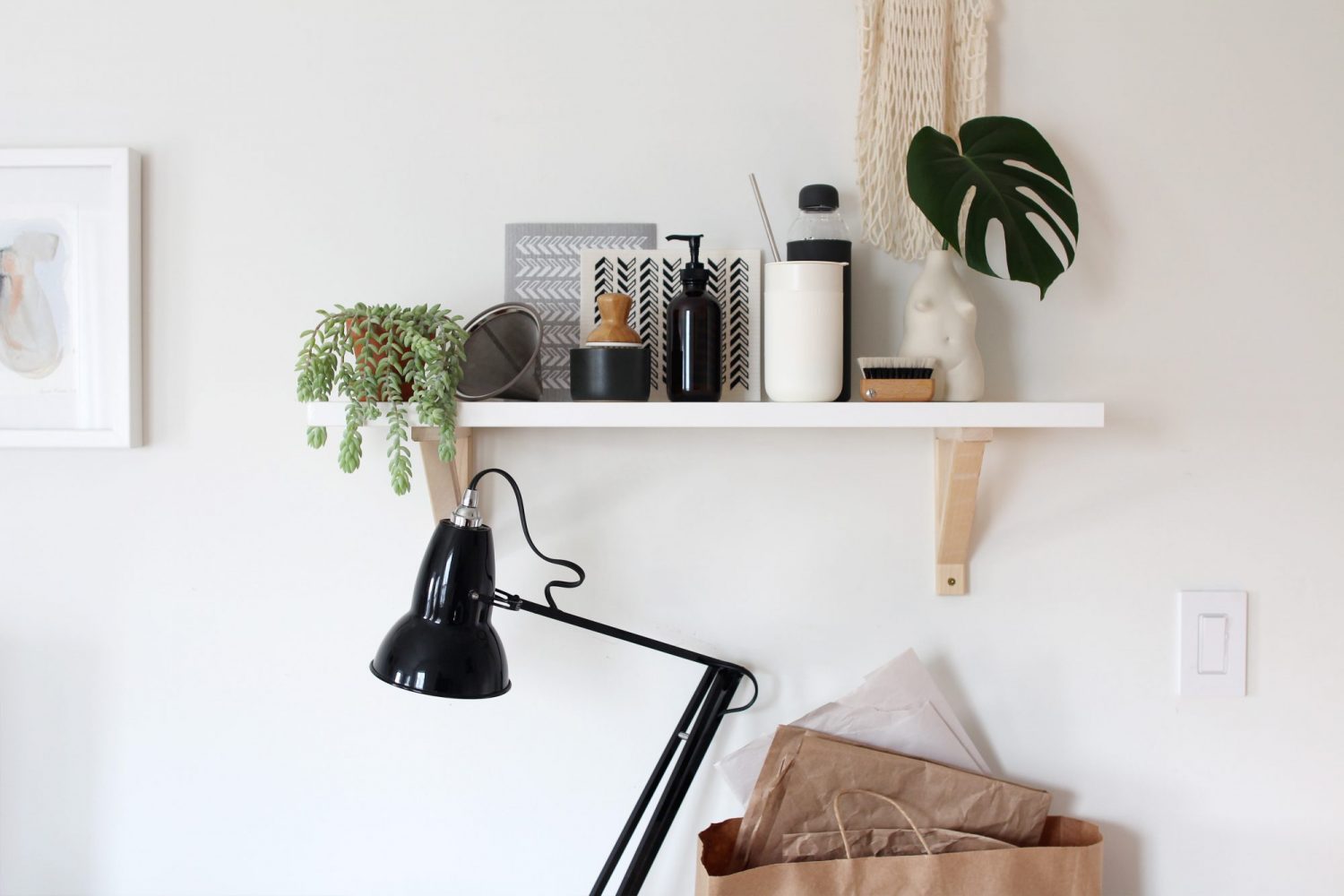 ---
More Swaps I'm Working On
---

---
Wrapping Paper
Using Instead: Packing paper saved from deliveries
Period Pads
Using Instead: Period-Proof Undies
Ziploc Bags
Using Instead: Reusable Snack Bags
Plastic Tupperware
Using Instead: Glass Tupperware Containers
Laundry Detergent Containers
Using Instead: Detergent Strips
Plastic Shampoo & Conditioner Bottles
Using Instead: Bars & Refills
Tea Bags
Using Instead: Reusable Infuser
---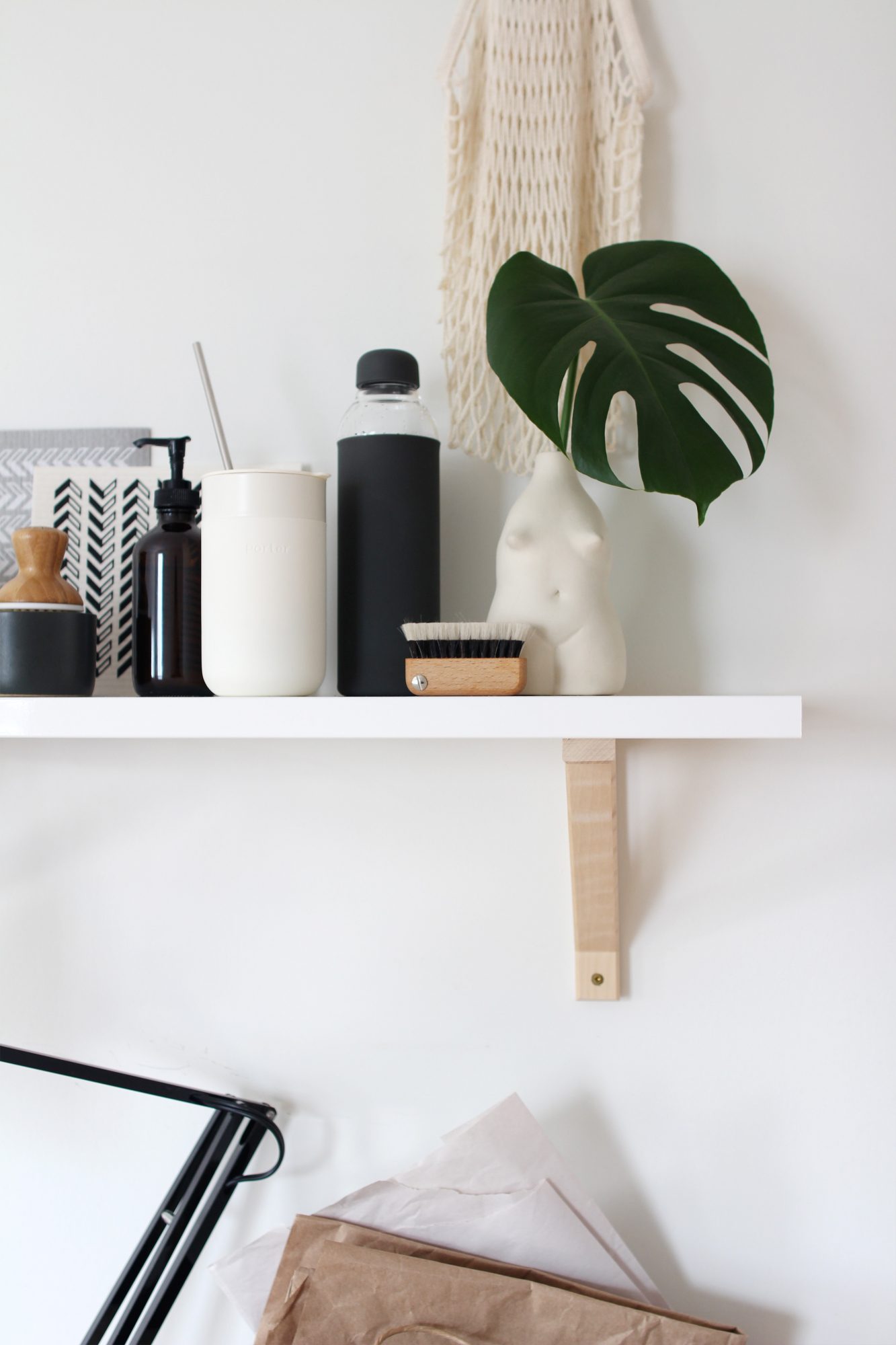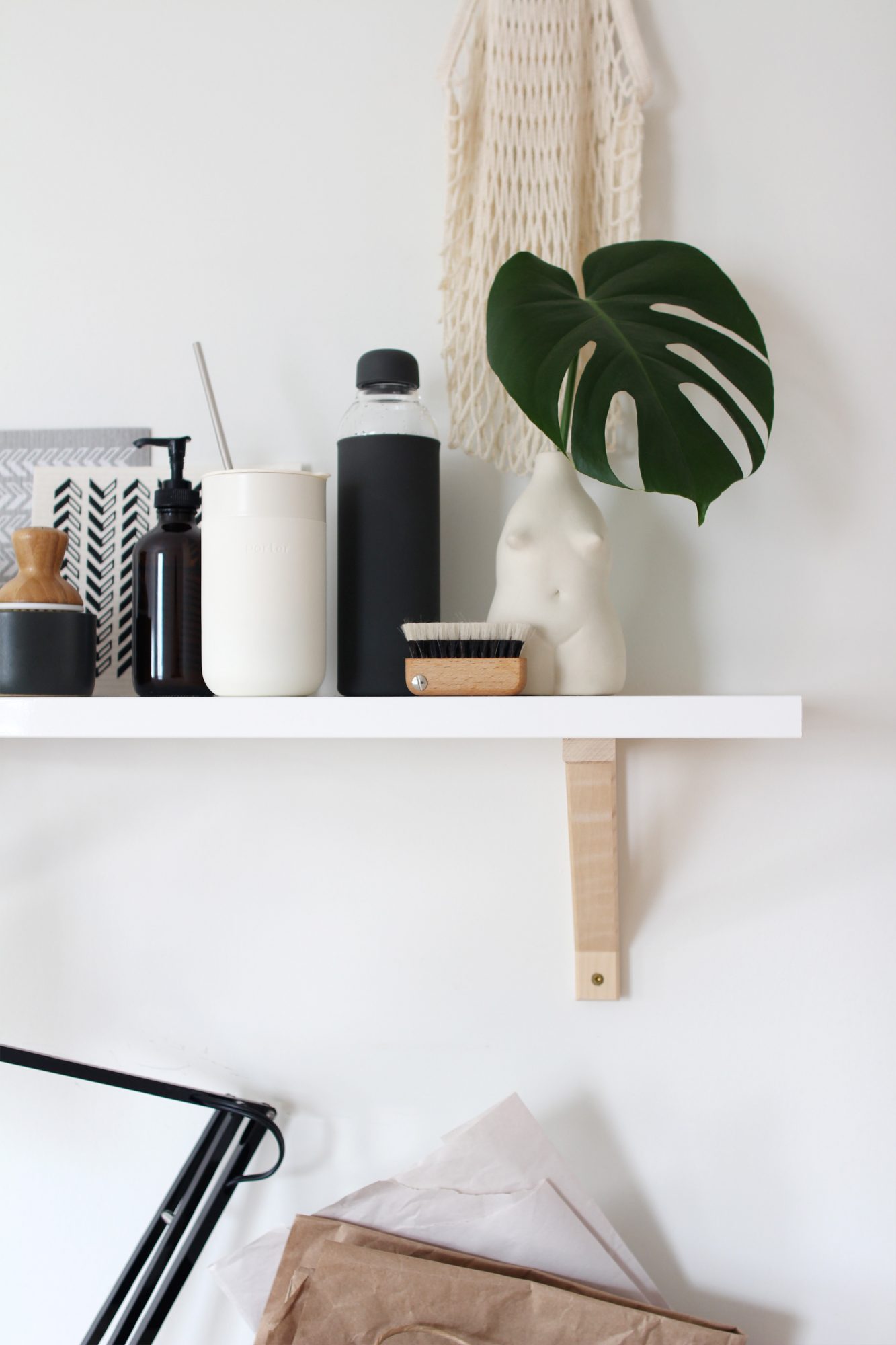 ---
A FEW SPOTS TO SHOP FOR SUSTAINABLE GOODS
---
Downtown Guelph:
---
ETSY – Etsy recently announced that they're going to offset 100% of carbon emissions generated by shipping.
JUNE HOME SUPPLY (Canadian-Based)
KINSFŌLK SHOP (Canadian-Based)
OLD FAITHFUL SHOP (Canadian-Based)
PUBLIC GOODS | Save 25% on your first order with code: LEEPGA
WELL.CA (Canadian-Based)
---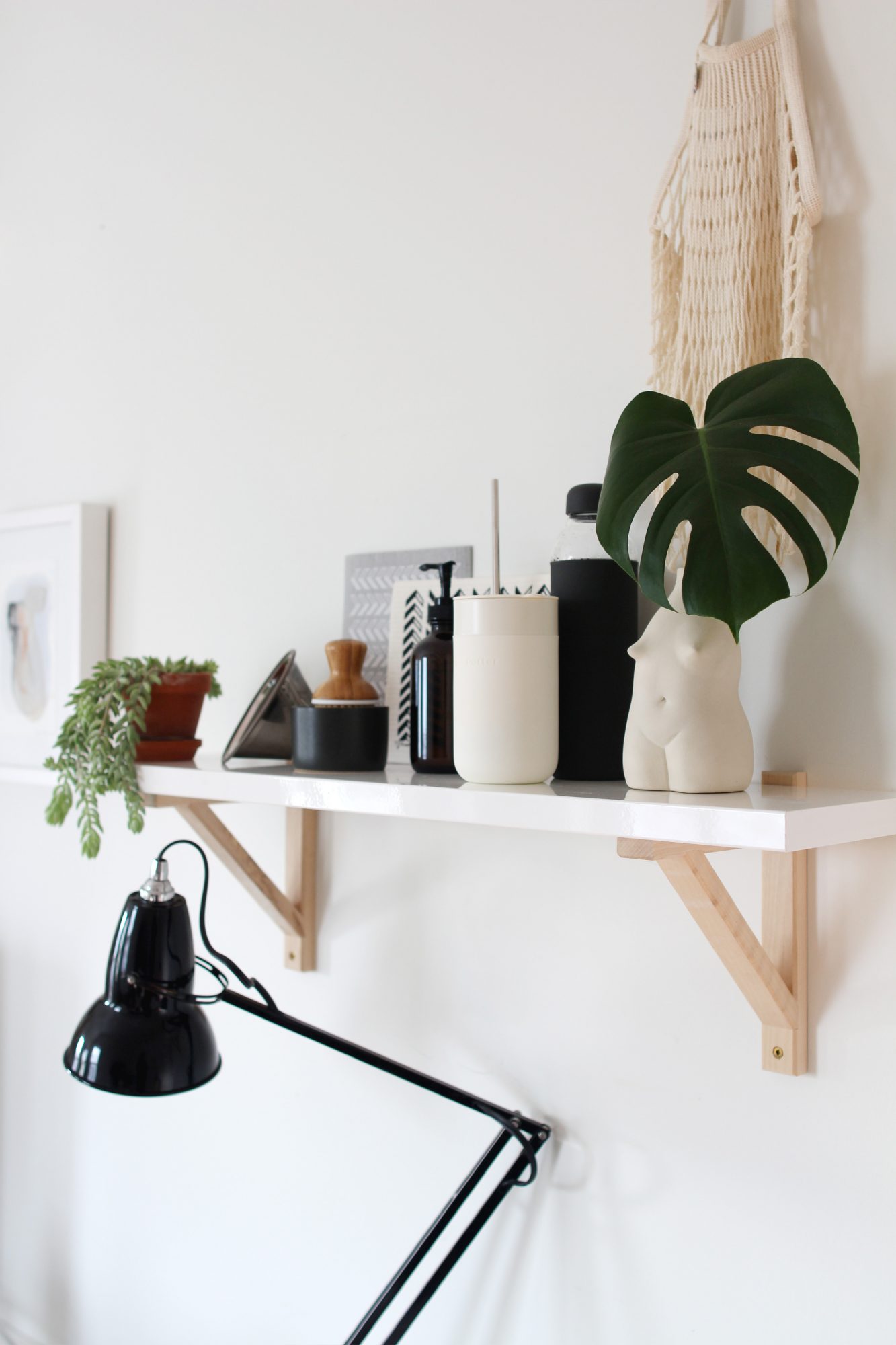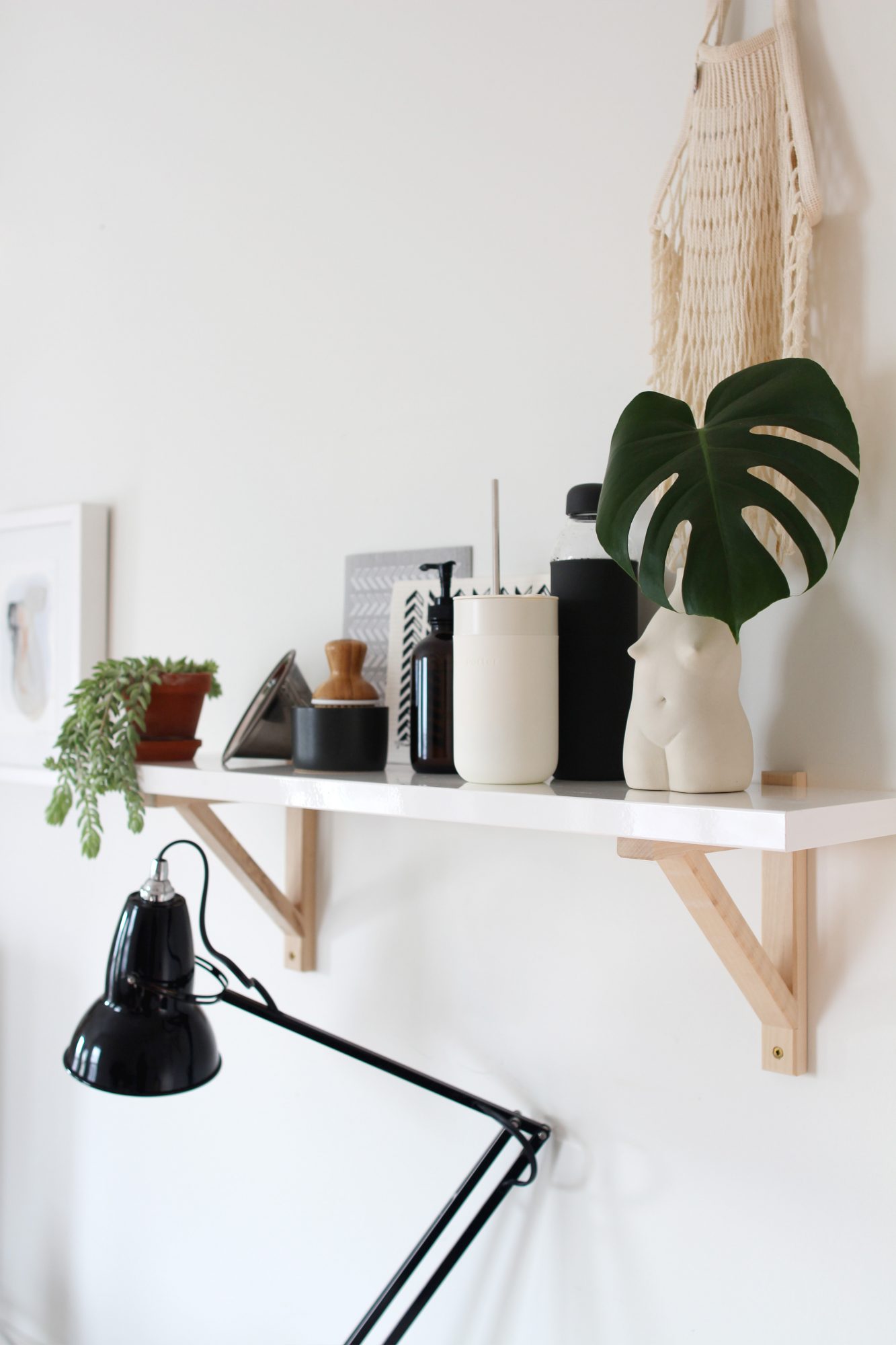 ---
FREE & EASY WAYS TO REDUCE YOUR CARBON FOOTPRINT
---
Use up what you've got. Whether it's using veggie scraps to make broth or old linens as cleaning rags. Get creative and try to use up what you can before replacing something.
Reduce your meat consumption by opting for a more plant based diet. The Minimalist Baker has an incredible library of recipes.
Wash your laundry in cold water and hang dry whenever possible.
Turn down the thermostat overnight or while you're away.
Use leftover nightstand water for your plants.
Walk / Bike / Carpool / Bus / Train / Public Transit when possible instead of driving.
Mend your clothes and use old t-shirts as rags instead of just throwing them away.
Opt for standard shipping over 2-day and express options.
Vote for representatives that prioritize environmental protection and green energy initiatives.
---
This article has 100 great ideas to reduce waste and improve energy efficiency in your home.
---
A FEW FOLKS TO FOLLOW FOR MORE SUSTAINABLE LIVING INFO & INSPO
---
---
I'll be sharing more sustainable products, articles and inspiration on my latest Pinterest board:
---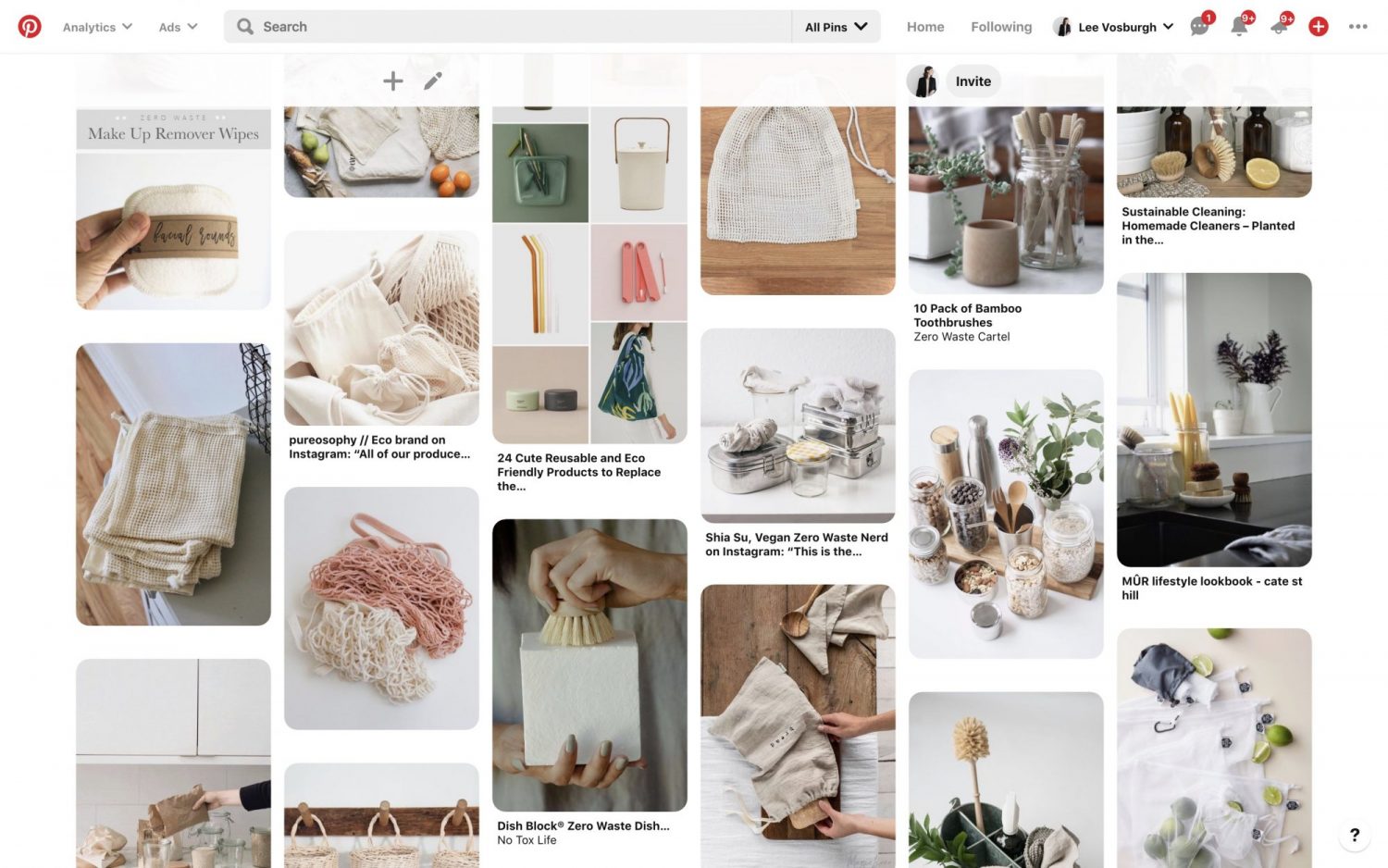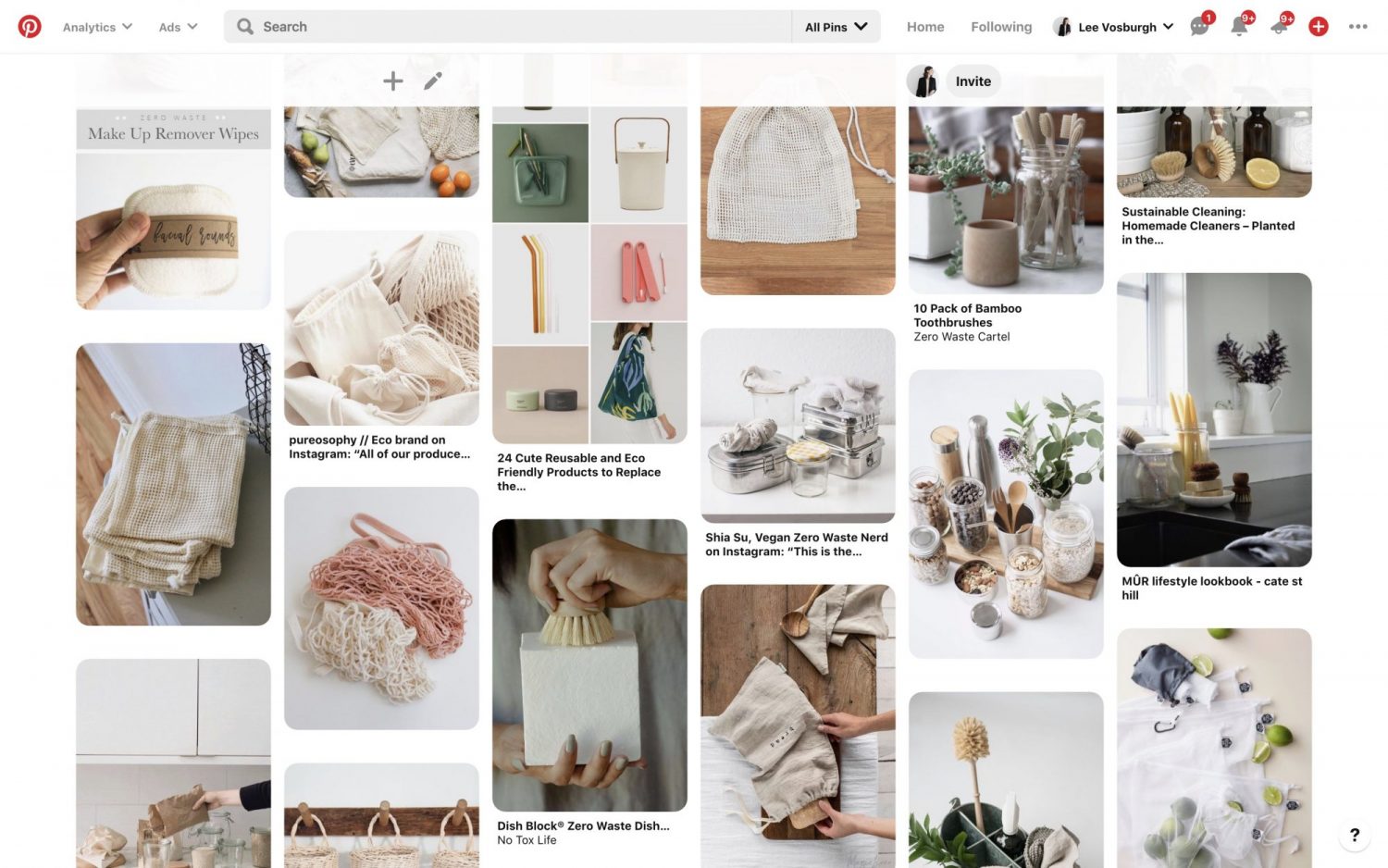 ---
Care to share your tips for establishing more sustainable home habits? I'd love to hear them!