You know how I love a good styling challenge? Well, today I'm teaming up with a Style Bee favourite, Jewels & Aces, to share my newly curated earring capsule and 24 ways to wear it!
If you're not already familiar with the brand, let me introduce you! Led by Toronto-based designer, Grace Wong, Jewels & Aces offers a collection of earrings that can be mixed & matched to create dozens of different looks. Based on the concept of a capsule closet, the idea is to combine minimal studs with uniquely designed earring jackets that layer with ease to create lots of looks. I've had the pleasure of wearing Jewels & Aces earrings for over two years now and I'm still coming up with different ways to style them!
We're excited to be partnering again with an updated Style Bee Curated Capsule! This one combines my two favourite stud sets (you'll recognize them from last year's capsule) with two contemporary earring jackets. This newly curated capsule has a refined feel that pairs perfectly with cozy layers and all things fall!
Read on for more about the capsule and see all 24 ways I'm styling it below!
---
USE 'STYLEBEE10' FOR 10% OFF
[ Valid on any order through September 28th ]
---
Partnership Disclosure: This blog post was produced in partnership with Jewels & Aces, a woman-led, Toronto-based brand that Style Bee has supported since 2018. Style Bee earns a commission on all sales made using the exclusive reader discount code and affiliate links (at no additional cost to customers). The Style Bee Curated Set & discount is available through September 28th. Thanks for your interest in discovering and supporting the brands that help make this space possible!
---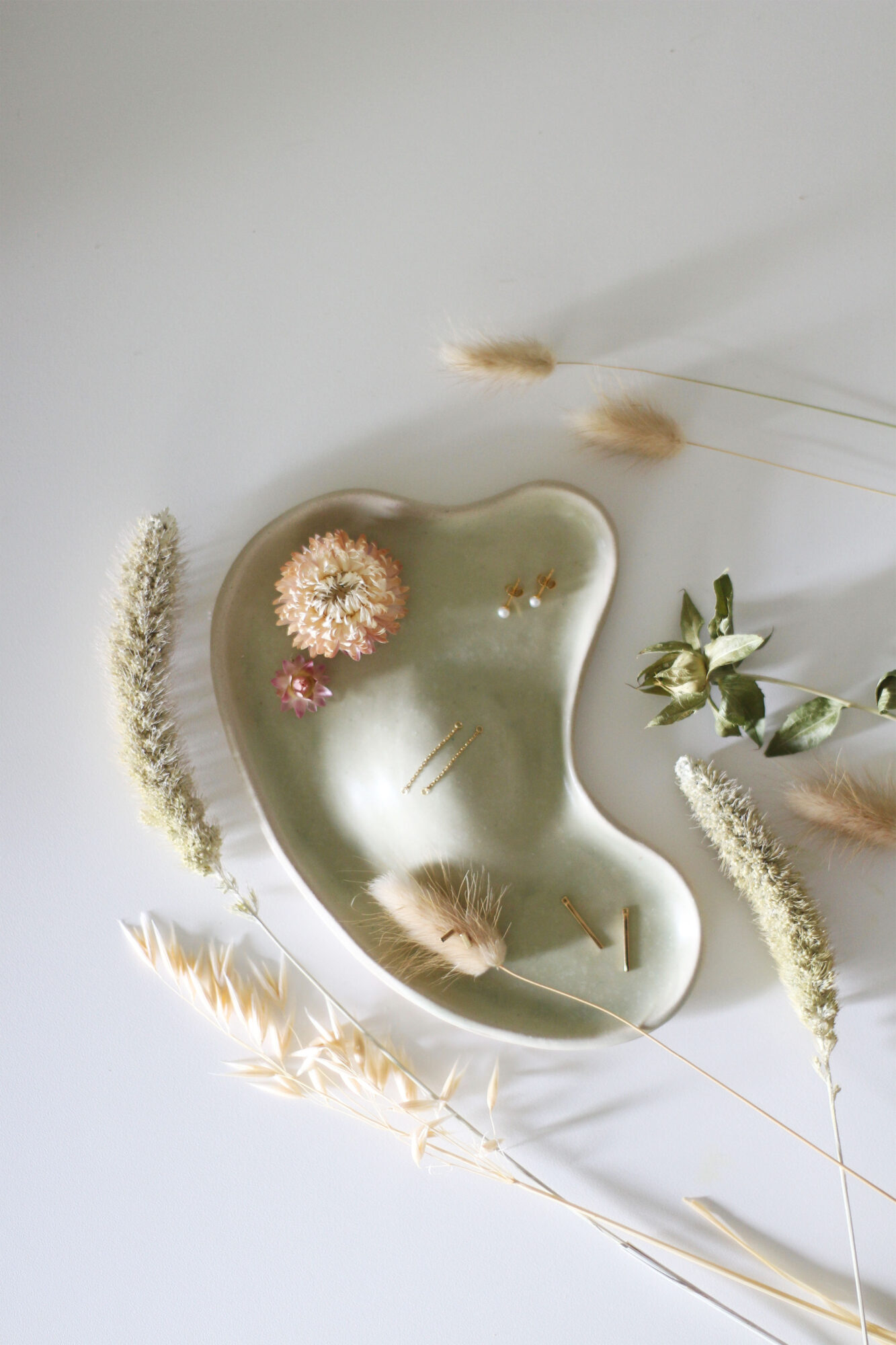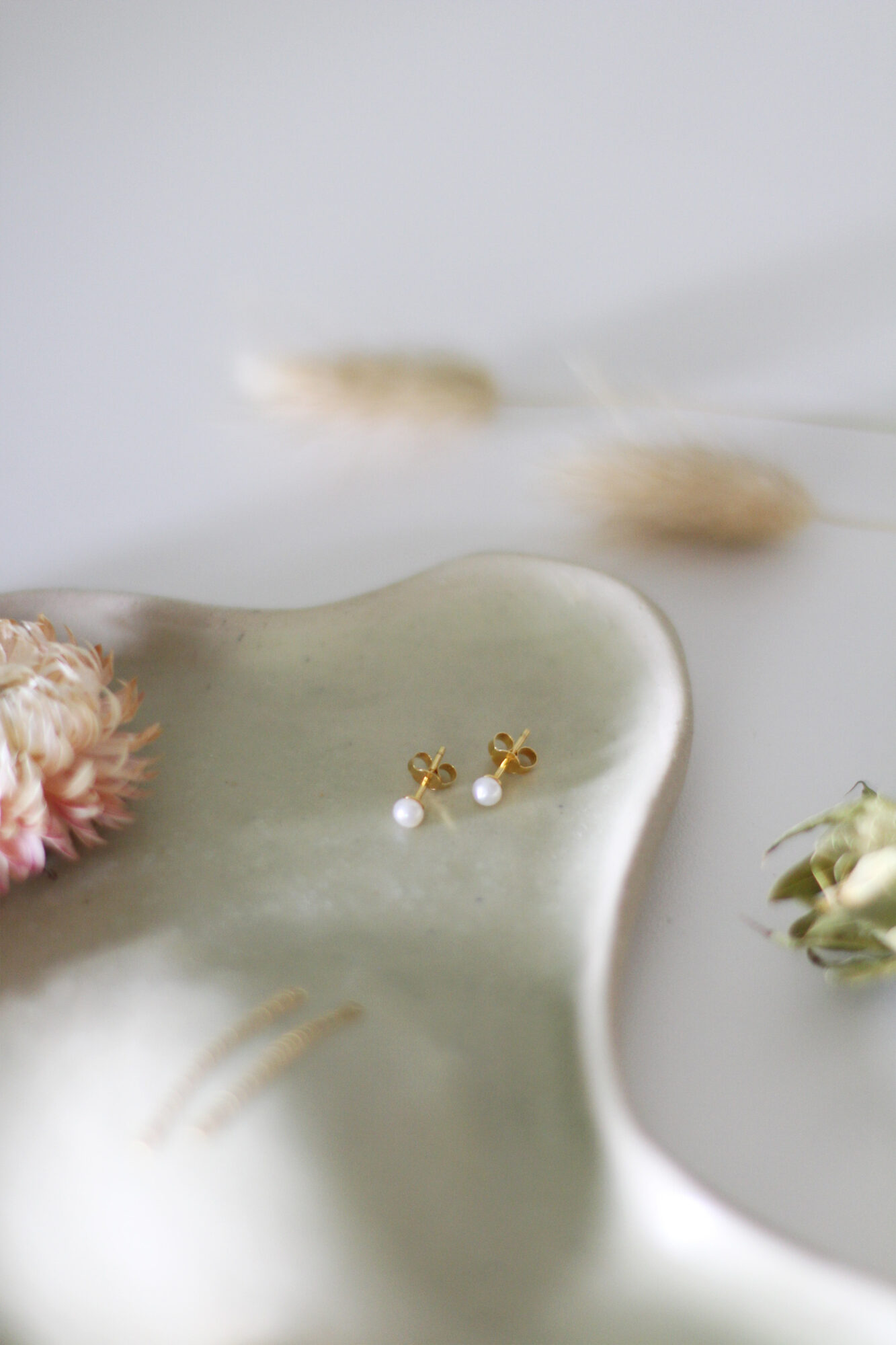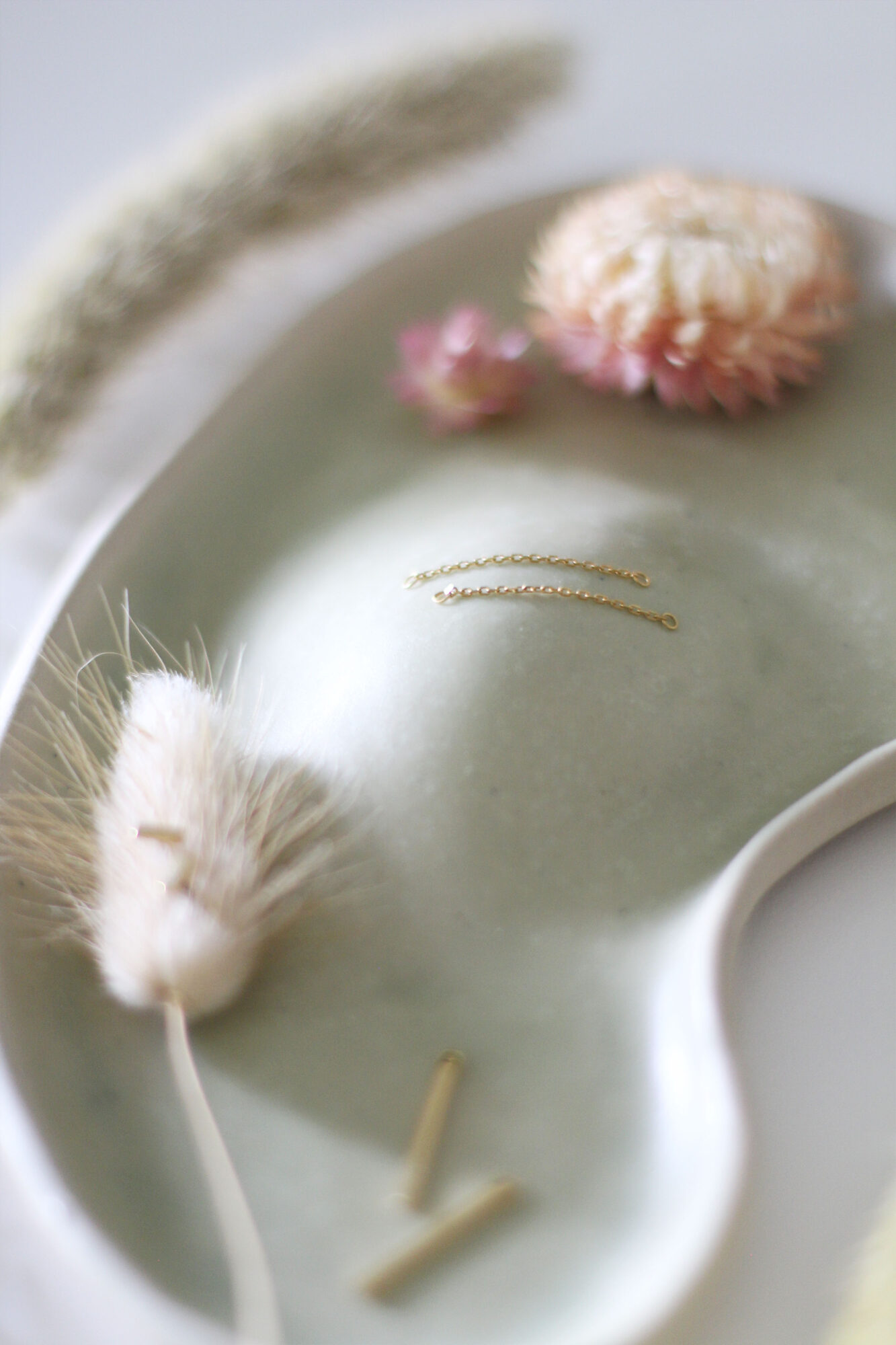 Petite Pearl Studs | Bar Ear Jacket | Chain Ear Jacket | Stripe Studs
---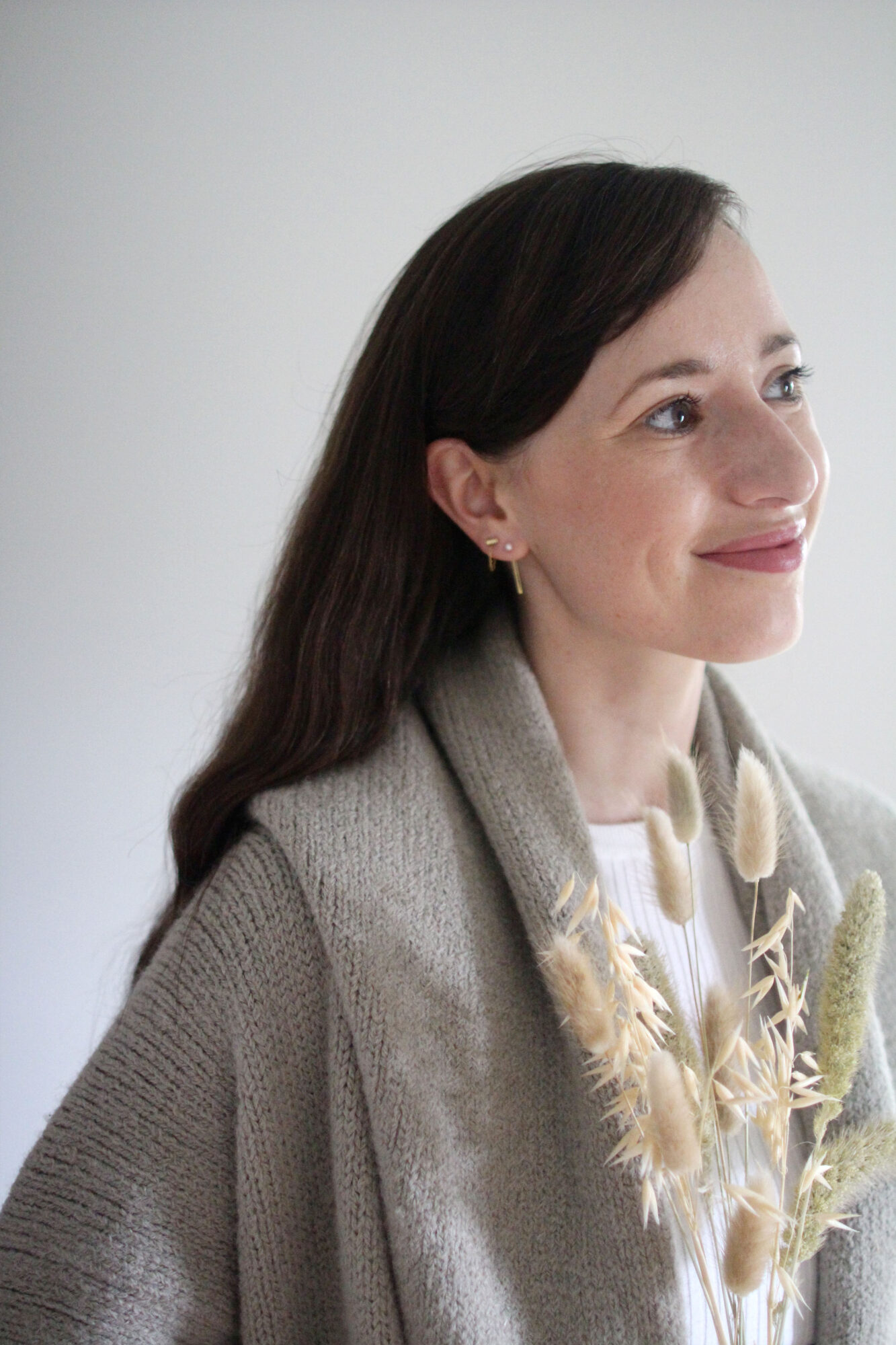 ---
In pursuit of everyday creativity
Jewels & Aces celebrates the creative spirit and the everyday moments of creating. Inspired by the delight of making something your own, we're reimagining jewelry as a tool for creativity.

– Grace Wong, founder, Jewels & Aces
What I love most about the philosophy behind these capsules, is that they offer an opportunity to start your day with a little moment of self-expression. By pausing for a few minutes to think about something other than my to-do list or the emails I've got to send, I give my morning a tiny bit of space for creative thinking and it never fails to put me in a positive mood!
---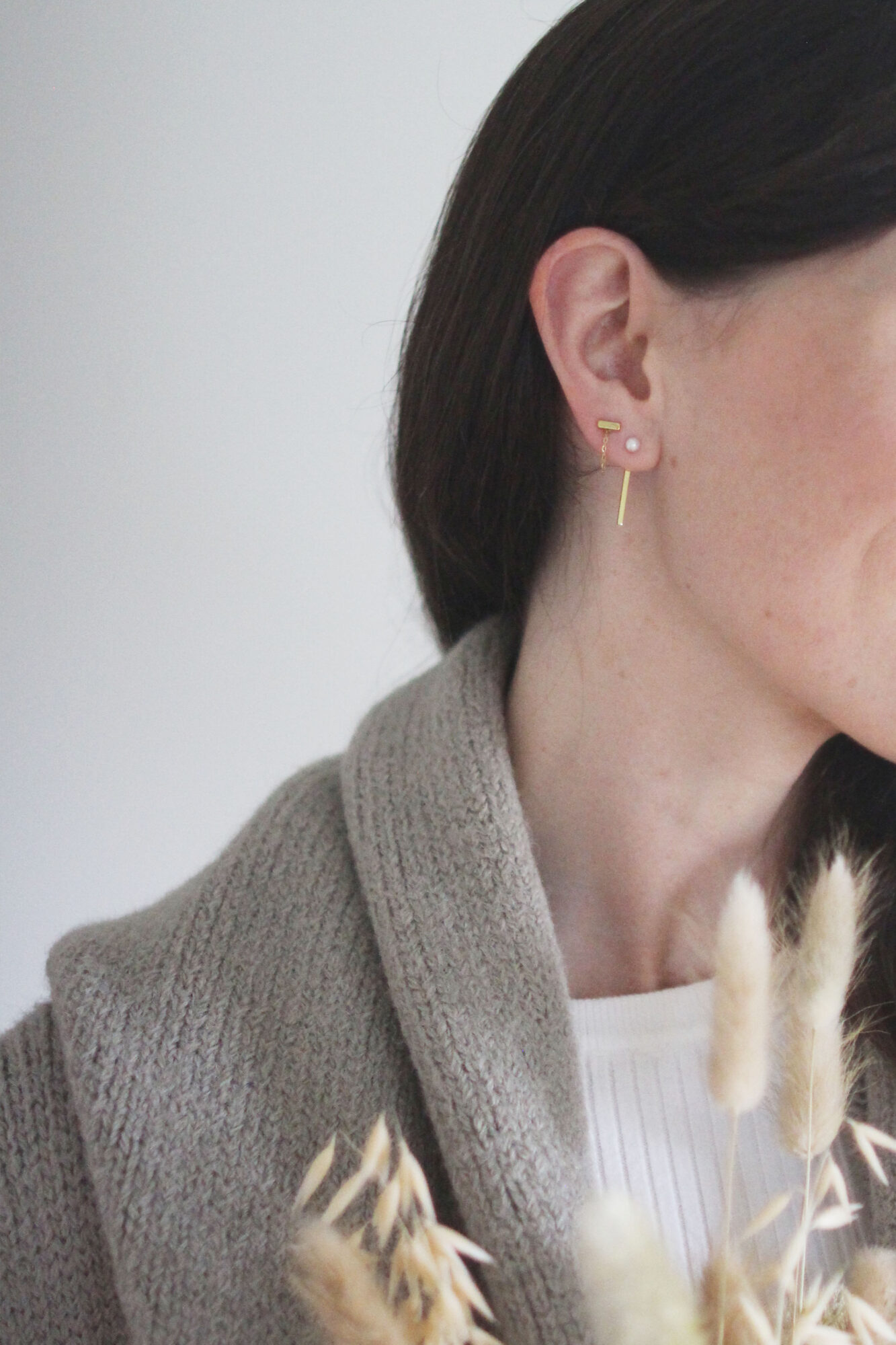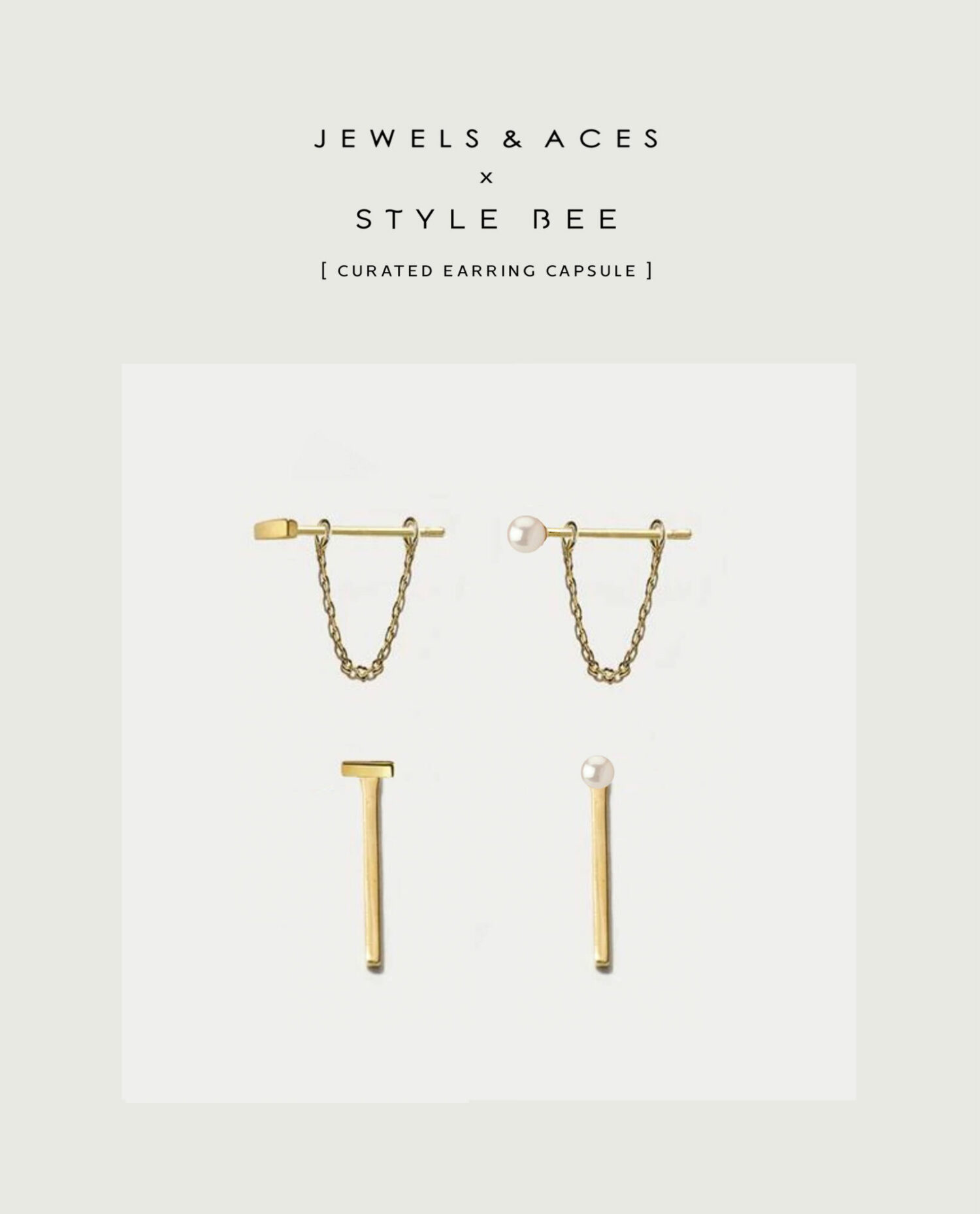 ---
ABOUT THE STYLE BEE CURATED SET
---
The latest Style Bee Curated Capsule is comprised of two stud earring sets that I wear daily, which are the Petite Pearl Studs & Stripe Studs, and the two ear jackets that I've been loving this year, the Chain Ear Jacket & Bar Ear Jacket. All four of these have been in my jewelry repertoire for years now so I can firmly attest to their quality and versatility.
I felt that this capsule offered a range in styling options from minimal and understated to striking and intricate. You can opt for a stud only look, go for a multi-layered combo or have some fun with asymmetrical styling.
Read on for a bit on each style in the Style Bee Curated Capsule and all 24 ways I've tried them out!
---
---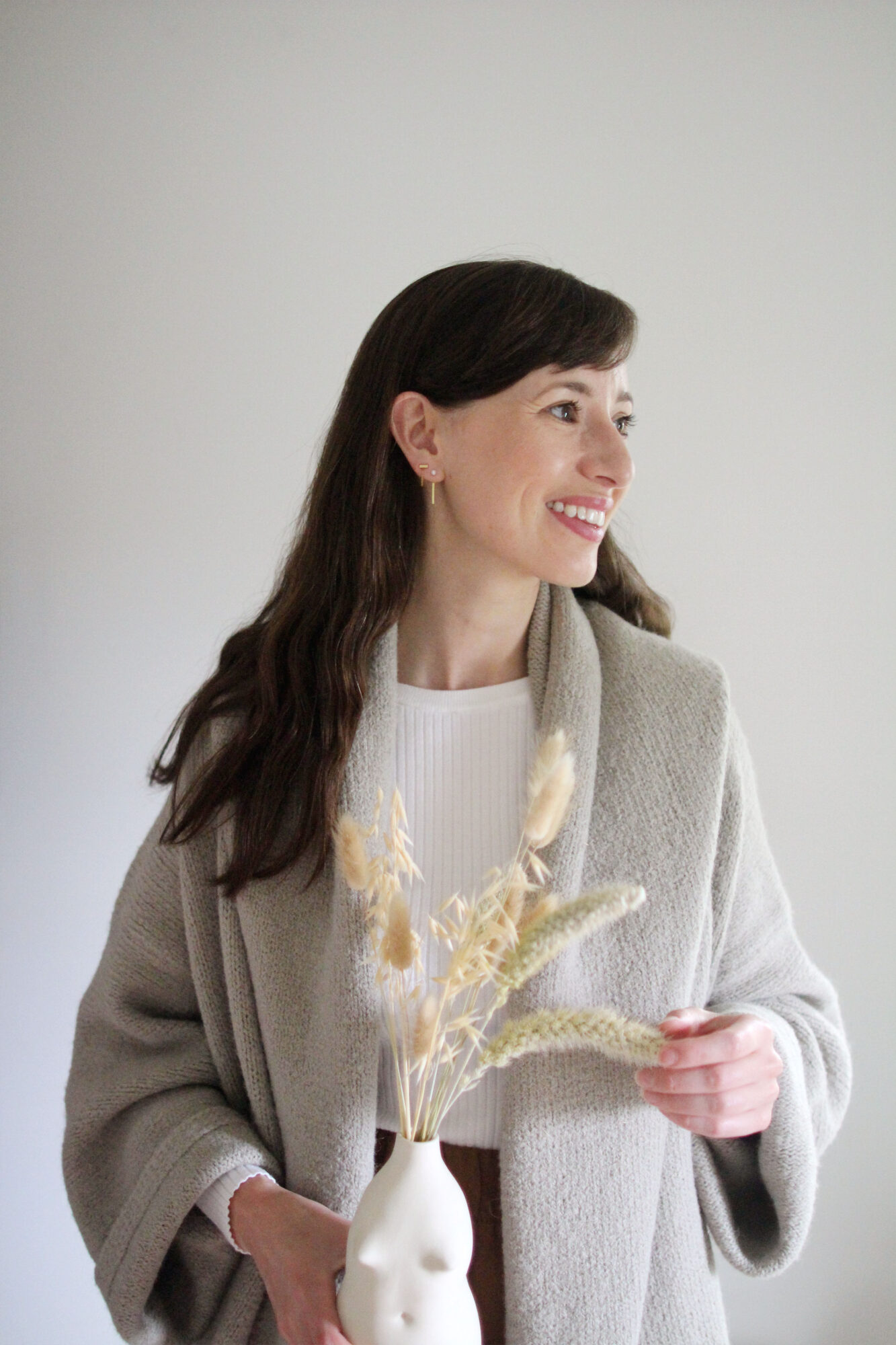 ---
A FEW MORE DETAILS
---
STYLE BEE CURATED CAPSULE INCLUDES A SET OF EACH: 
CAPSULE PRICE: $166 USD $149.40 USD when you use 'STYLEBEE10' at checkout. 

You'll save over $60 USD when you order any 4-piece capsule.

MATERIALS: Handcrafted in 14K gold vermeil – a thick 14K gold layer on sterling silver. The Petite Pearl studs are freshwater cultured pearls.

I have sensitive ears and the posts have never bothered me even when I wear them for days at a time.

MADE: From recycled precious metals and produced ethically and sustainably in Shenzhen, China.
SHIPPING: This set ships free in the US & Canada.
More answers to FAQs available here.
---
USE 'STYLEBEE10' FOR 10% OFF
[ Valid on any order through September 28th ]
---
Did you purchase the previous Style Bee capsule? Great! That means you're already halfway there with this one. You can simply add the Chain Jackets + Bar Jackets and you'll have a whole new capsule to play with!
Looking to add more studs with these new jackets? My recommendation would be the Ball Stud and Solitaire Stud if you don't already have those. They're suuuuper versatile and can easily be interchanged with the two studs in this capsule.
Jewels & Aces also offers a few different capsules or you can build a custom one of your own. Of course there is always the option to just start with a single pair (all studs sets are under $60 USD).
---
SHOPPING OPTIONS
(Save $60 USD when you customize a 4-piece set)
USE 'STYLEBEE10' FOR 10% OFF ANY ORDER
---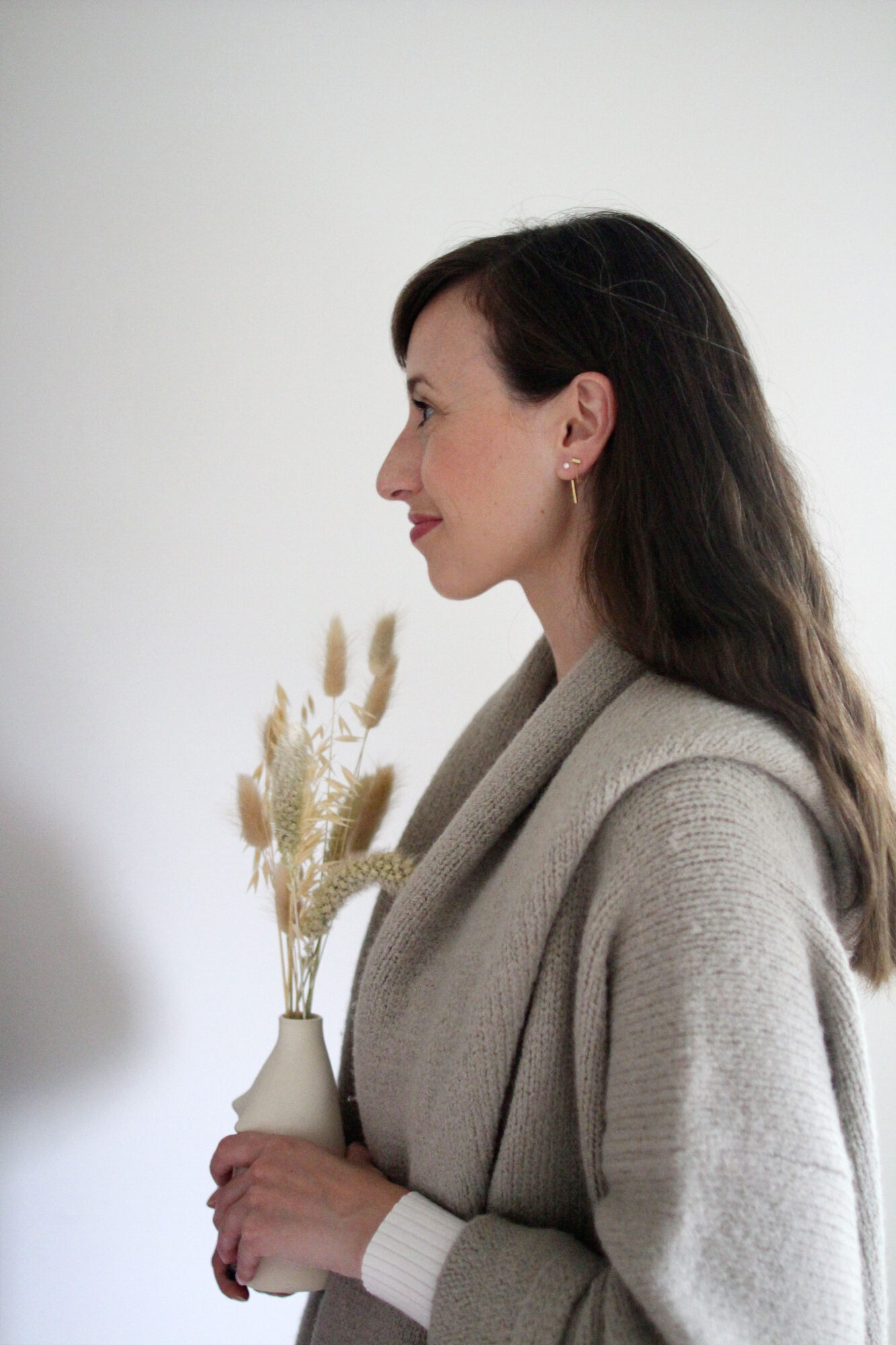 ---
24 Ways to Wear The Style Bee Capsule
---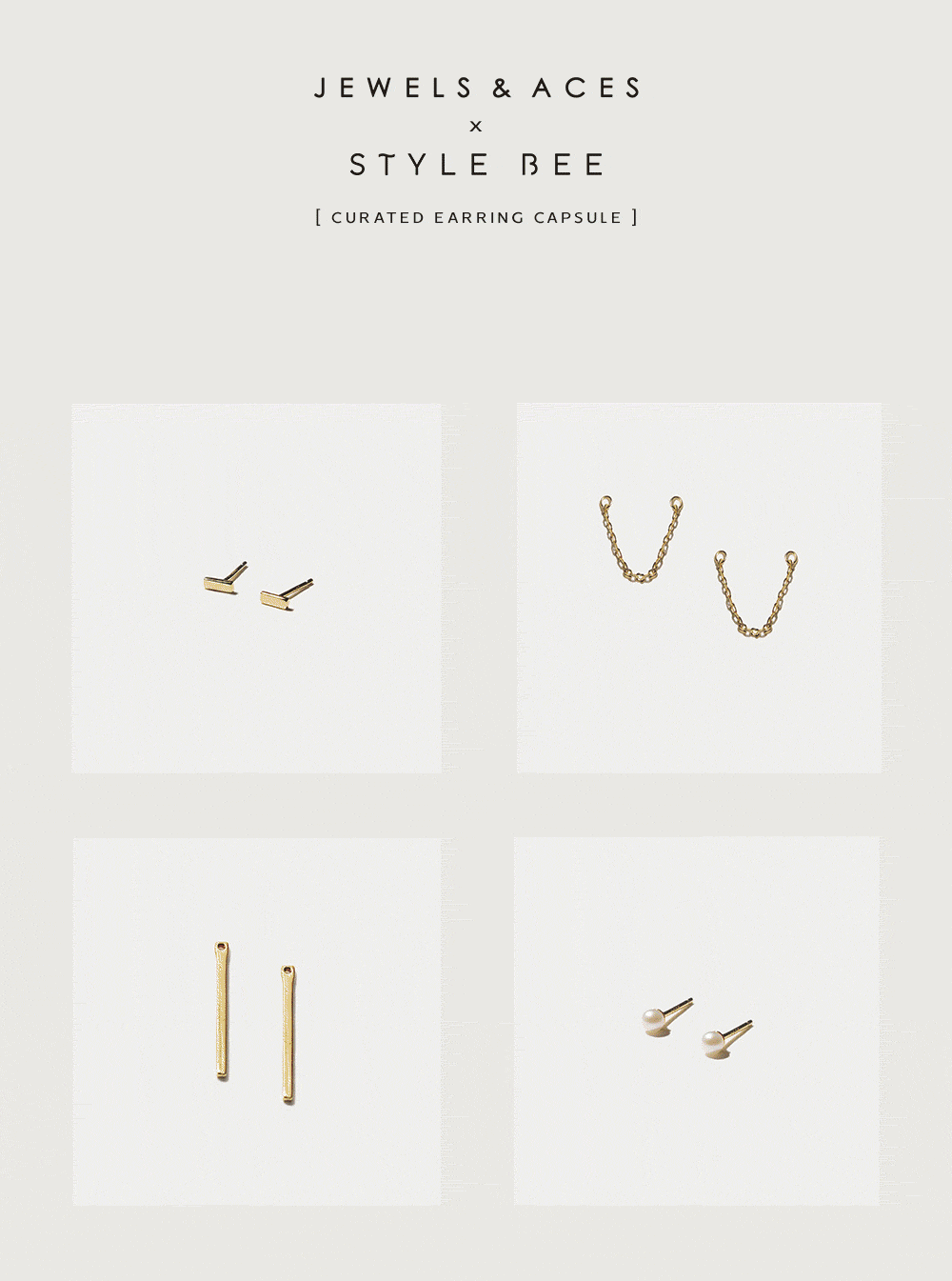 ---
MY PERSONAL FAVOURITES
You can usually find me with the Petite Pearl and Stripe Stud in both ears. Lately though, when I'm feeling a little adventurous I'll double up on one style in each ear for an asymmetrical look.
---
---
Of course, I love styling all four pieces from the capsule into different combinations!
---
---
The Chain Ear Jacket is a particularly fun piece to play with because it can be styled so many different ways.
Note: It's a very dainty piece so watch out for the drain if you're putting it on over a sink and check your hair if ever you can't find it.
---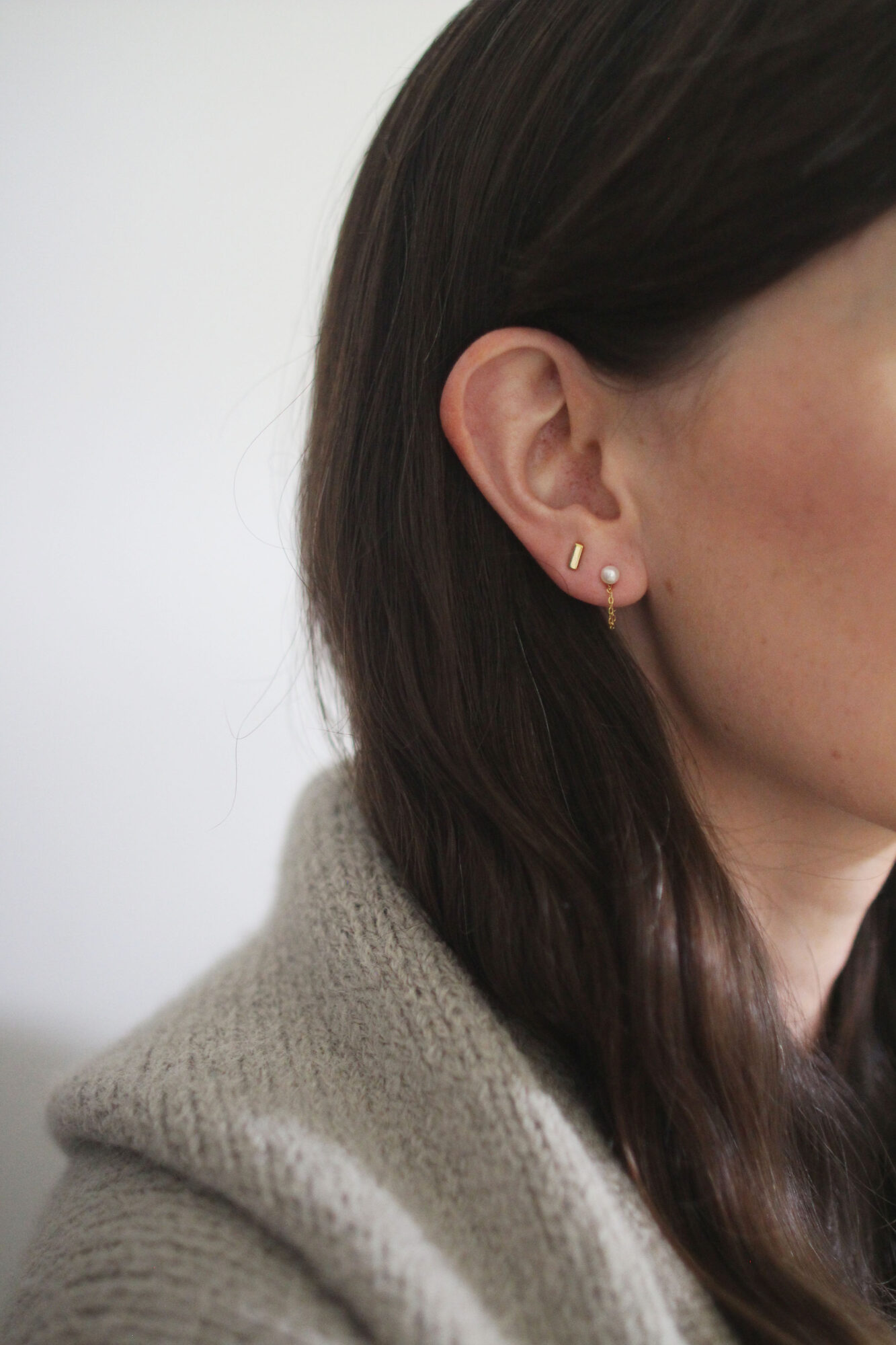 ---
I'll admit I didn't initially see as much potential in the Bar Ear Jacket as I do now but it's proven to be one of the more versatile and unique options in the whole Jewels & Aces collection. I really love how it pairs with the stripe stud and how it takes on a whole new feel with the petite pearl.
---
---
USE 'STYLEBEE10' FOR 10% OFF
[ Valid on any order through September 28th ]
---
Be sure to explore J&A's Style Guide for more ideas on how to play with your capsule pieces!
---
A SPECIAL SOMETHING EXTRA
THE J&A JEWELRY BOX
---
Every earring capsule (& two-piece sets) arrives in a beautiful jewelry box where you can stow away all your favourite pieces. The design of this piece was inspired by a secret hiding spot that Grace grew up with, a book with a special compartment carved out for hidden treasures. 
This lovely little box is great for travel and for keeping your dainty delights safe and organized. Wrapped in linen with minimal gold debossing, you'll definitely want to keep this on your dresser or desk. Not to mention the brilliant solution to sustainable packaging (plus, all J&A orders arrive plastic-free).
See how I added some special dried buds to mine for a treat every time I open it below.
---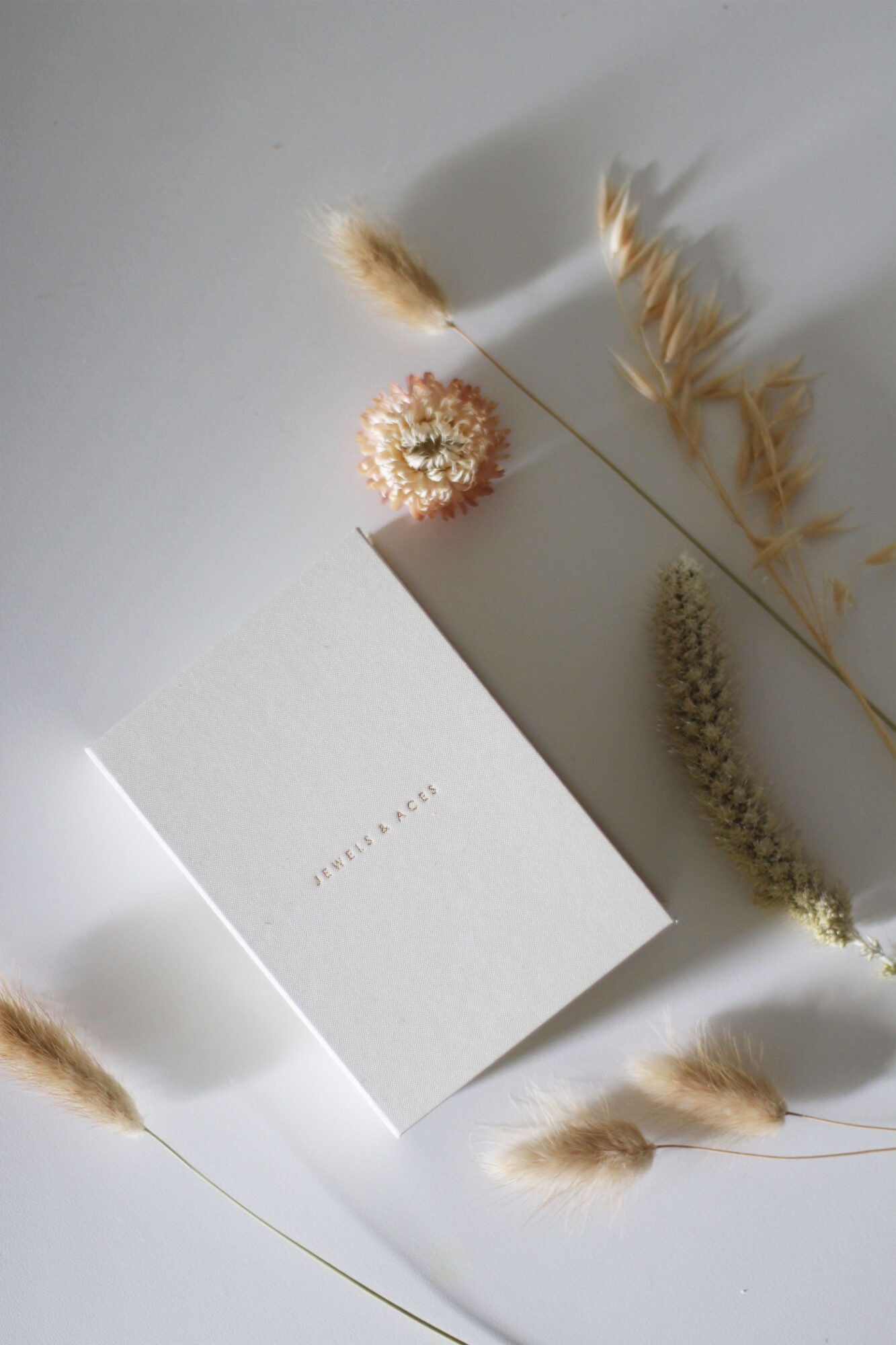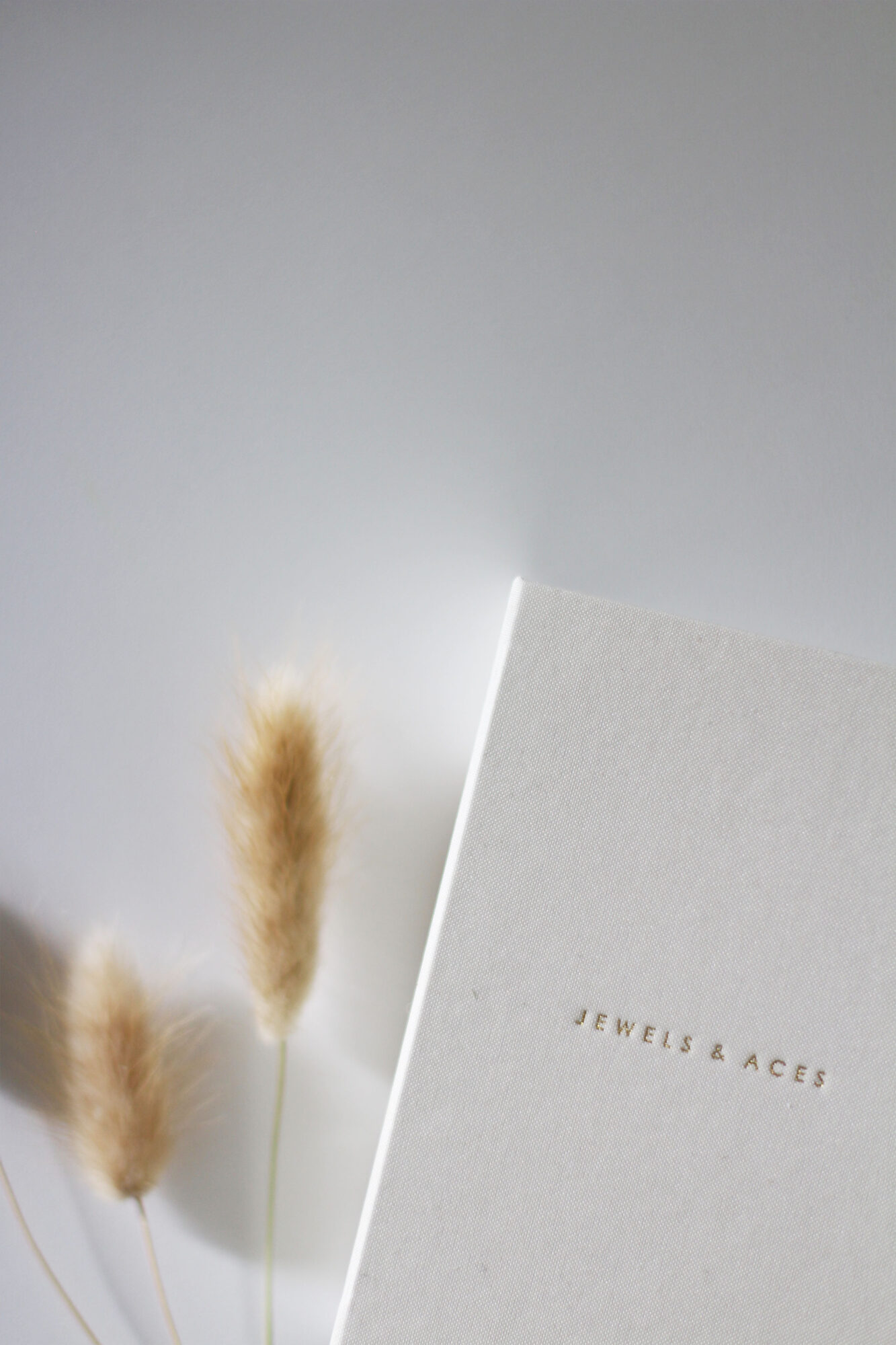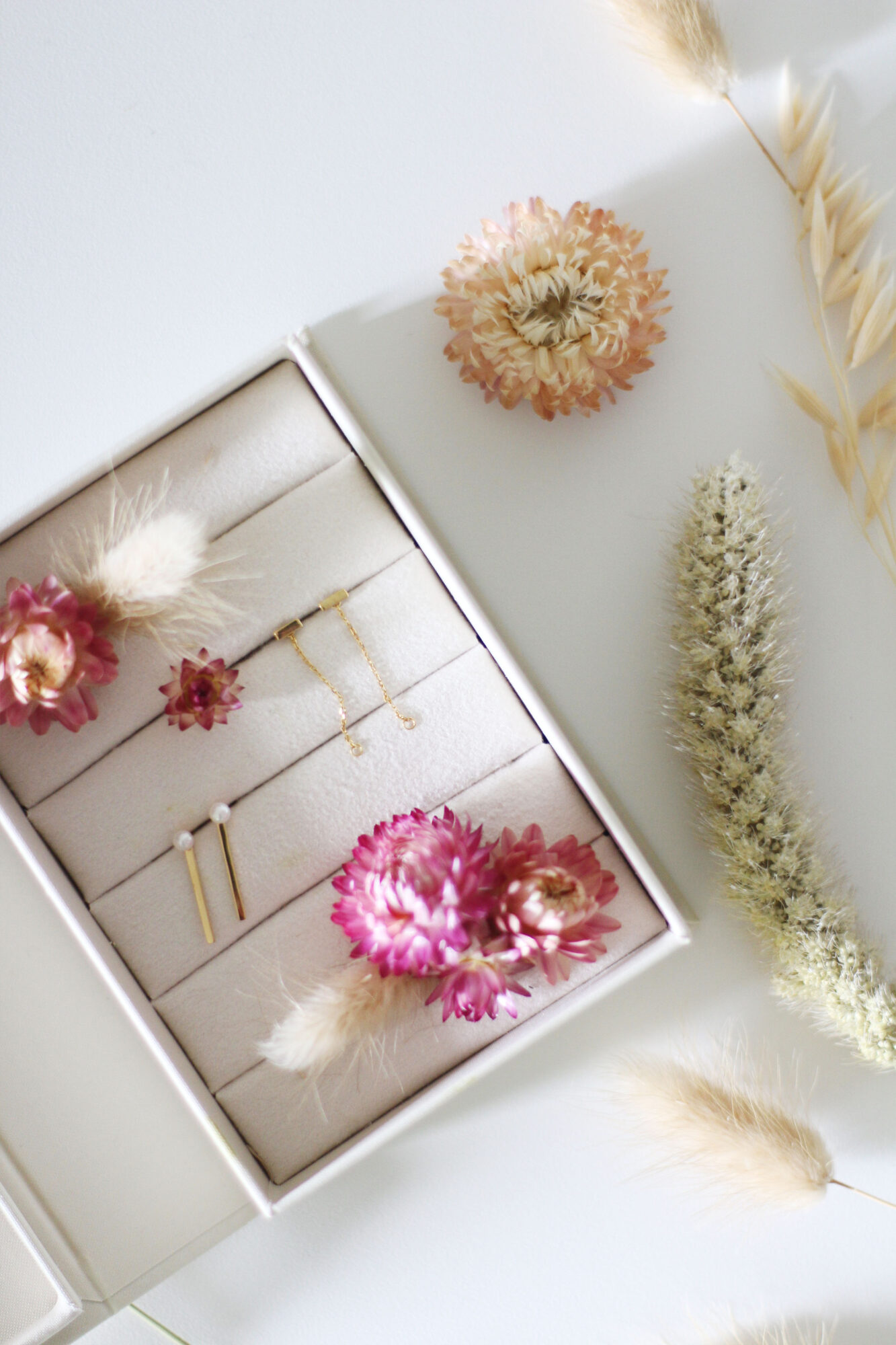 ---
THANK YOU FOR TUNING IN, I HOPE YOU LOVE THE LATEST STYLE BEE X JEWELS & ACES CAPSULE!
LET ME KNOW IF YOU HAVE ANY QUESTIONS AT ALL.
PS. Stay tuned for a very special project that Grace and I have been working on all year, launching early November!
---
Dried Blooms from Blooms & Flora // Jewelry Dish by Common Goods Studio (sold out) // Capote Coat by Lauren Manoogian (colour sold out) // Ribbed Body Suit by Bodysuit of Barcelona (colour sold out)