Wowza, there goes March! Which means, it's time for another recap of what I got up to over on the Style Journal! Last time this recap post was super well received so I'm excited to keep going with these at the end of every month.
This post will be covering:
A few of my favourite looks.
Themes & tricks to employ in your own style.
10 items readers are loving.
My biggest takeaway from the Style Journal…so far.
Plus, a few questions for you!
---
MY PERSONAL FAVOURITES
I like to make note of my personal favourites because it's easy to let clicks and likes determine your style on the internet, but that doesn't always lead to a closet you truly enjoy. I'd happily repeat any of this months looks but these were some of my favourites to put-together and wear.
---
LOOK 1 | LOOK 2 | LOOK 3 | LOOK 4 | LOOK 5 | LOOK 6
---
THEMES I'VE NOTICED & STYLING TRICKS ANYONE CAN TRY OUT
---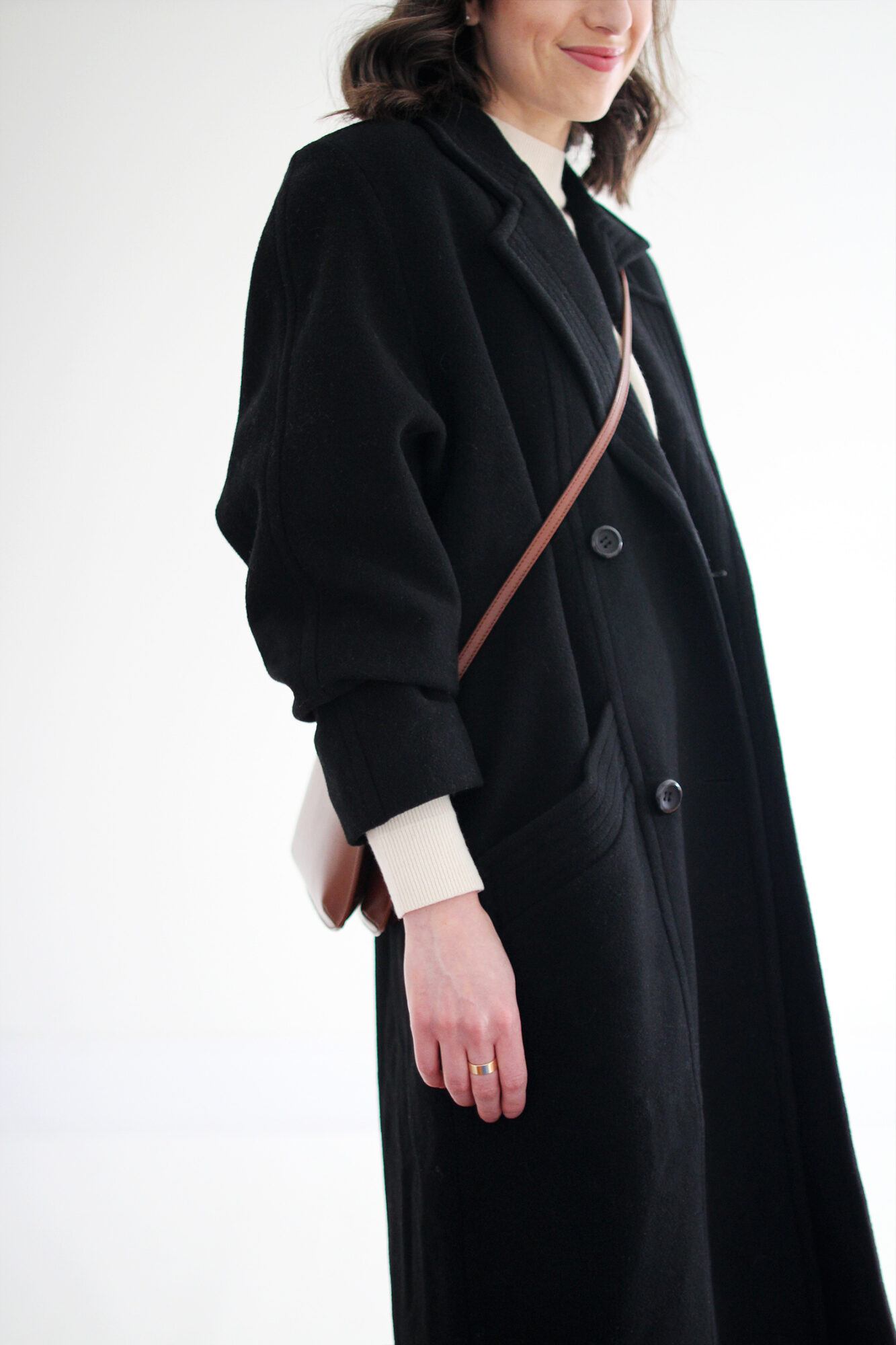 SCRUNCHED SLEEVES
I love how a scrunched up sleeve makes any look a little more intentional and lived-in.
---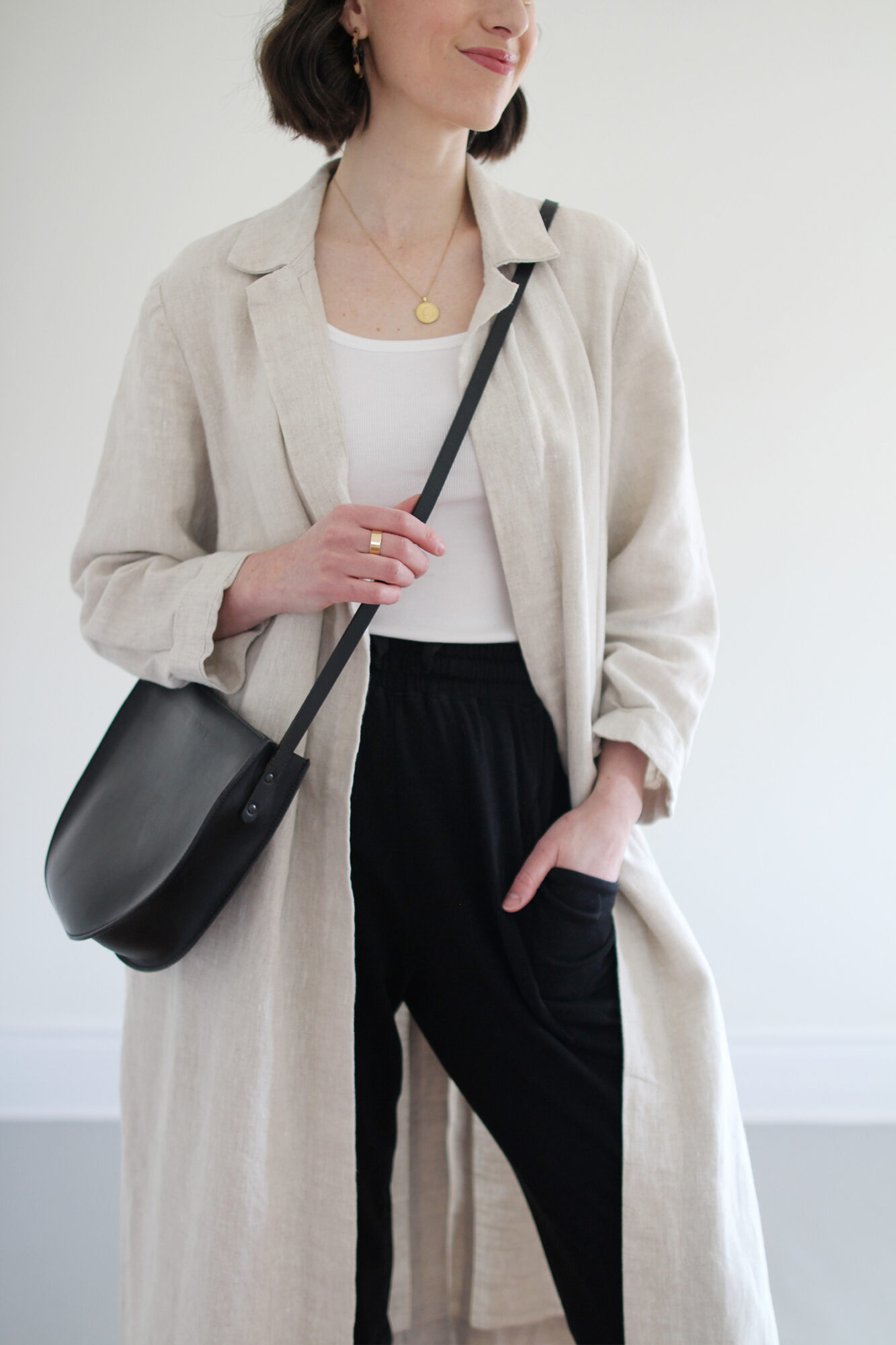 BLACK & WHITE BASE
I used this styling approach not 1, not 2, not 3 but 9 times this month! Clearly it's a great way to build an outfit.
---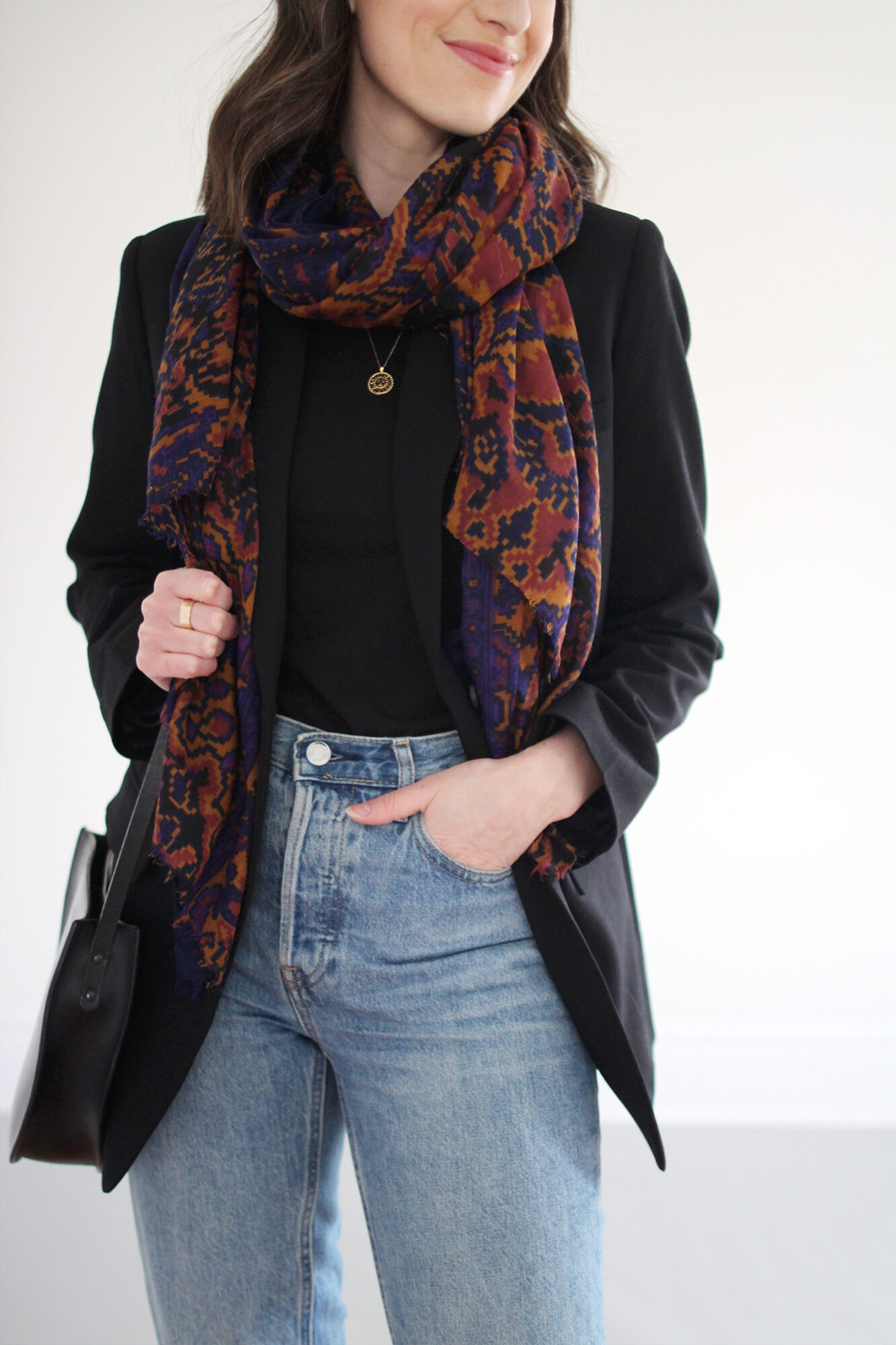 BLAZERS & BASICS
One of my favourite combinations is a fitted t-shirt under a relaxed fitting blazer. It's so comfortable but still polished and totally timeless.
---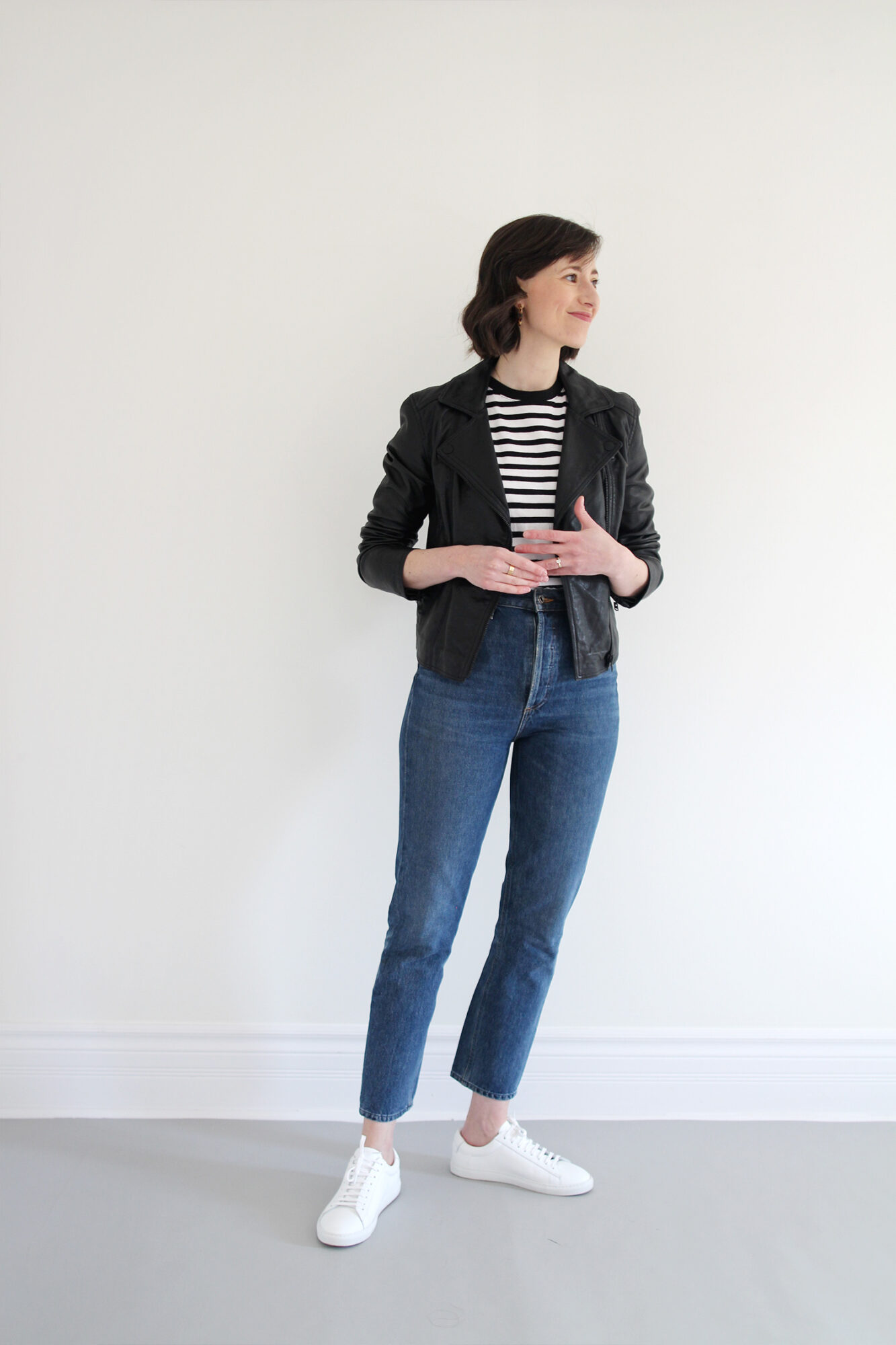 WHITE SNEAKERS
I think I've finally found the white sneakers I've always wanted and they're every bit as versatile as I'd imagined! Review is in the works.
---
OVER THE SHOULDERS
I've been hooked on this easy styling trick that instantly adds dimension and an effortlessness to any outfit. It doesn't get much easier than throwing an item over your shoulders!
---
LOOK 1 | LOOK 2 | LOOK 3 | LOOK 4
---
ITEMS READERS ARE LOVING
---


---
90's Cheeky Jean – I've had my 90's Cheeky jeans for a couple of years now and they're a steadfast favourite. They released a curvy fit version recently, which could be great as I needed the waist tailored on mine.
The Everyday Sweater – 15% Off with LEE15 – This is such a great classic sweater, perfect for every season.
Pima Micro Rib Long-Sleeve – A consistent personal and reader staple for years. I wear something from the Pima Micro Rib line almost daily.
The Kim Comfort Jean – 25% OFF with "SPRING25" – These are such a great fit for anyone interested in branching out from skinny jeans but not quite ready for a wide or a straight leg cut. TTS for a relaxed fit but consider sizing down for a slimmer fit. I have the new wash in my cart.
The Capote Coat (dupe) – This look-a-like has been getting a lot of traction in my outbound clicks. If you've been lusting after a Capote Coat but the price point is out of reach, this could be a good answer for you.
The Sara Striped Tee – This gem is on sale for just $10 USD right now (no code needed) and I'm tempted to get all three colours. Race you there!
The Perfect Vintage Jean – I wish Madewell would do this style in more 100% cotton washes but I appreciate that a little stretch makes these even more wearable.
Relaxed Linen Shirt – A truly timeless and ageless style that I've had for years. It's perfect for the warm months ahead.
The Cashmere Cocoon Cardigan – 15% Off with LEE15 – If I was keeping a wear count, this piece would've topped the list for sure. It's a major ticket item though, so I'm making notes on how it's holding up for those who've asked for such a an update.
The Mae Drapey Tee – 20% Off with LEEV20 – I've had lots of messages about these and I think they're the perfect elevated option for a classic t-shirt. The fabric has a beautiful weight and drape to it (as the name suggests) and it feels amazing too.
---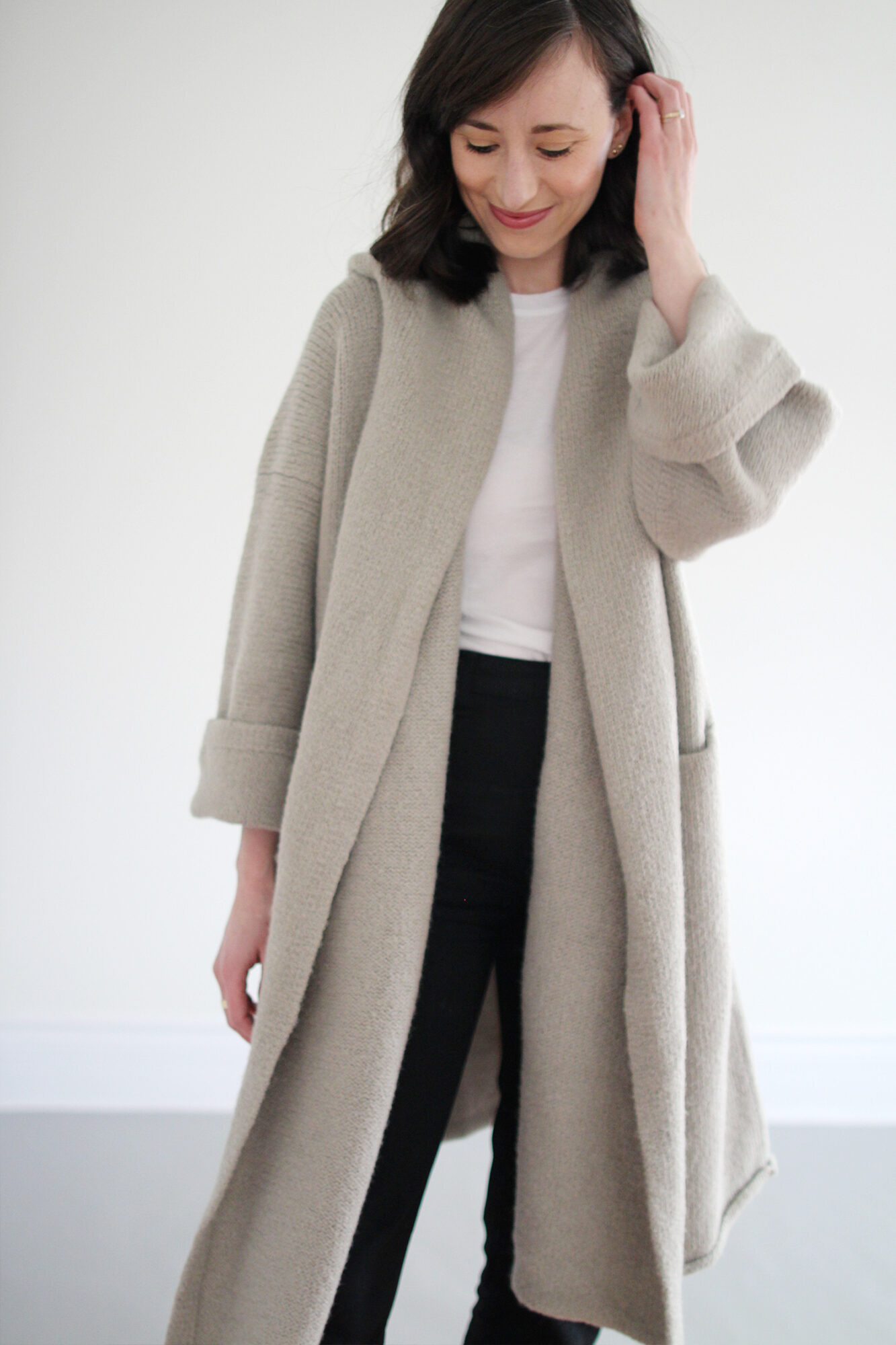 ---
MY BIGGEST TAKEAWAY SO FAR
---
So far, one of the main takeaways from this exercise of building and posting daily outfits is that it's been helping me rediscover my true personal style. Which, as it turns out, is even more laid-back and minimal than I'd realized.
When I post looks in collaboration with brands, I always strive to create a broad range range of styling ideas and the "best" looks I can think of. With the Style Journal on the other hand, I don't have as much time to think about the looks since I'm usually shooting several at once during a short window of time. I usually just have a Pinterest board open and some notes on the items I'd like to incorporate.
Because this is a much more realistic scenario when it comes to getting ready, I've been getting reacquainted with my closet and how I really wear my clothes. It's been helping me see what I actually like to wear and feel best in, rather than what I feel like I should wear or style something.
How interesting indeed!
---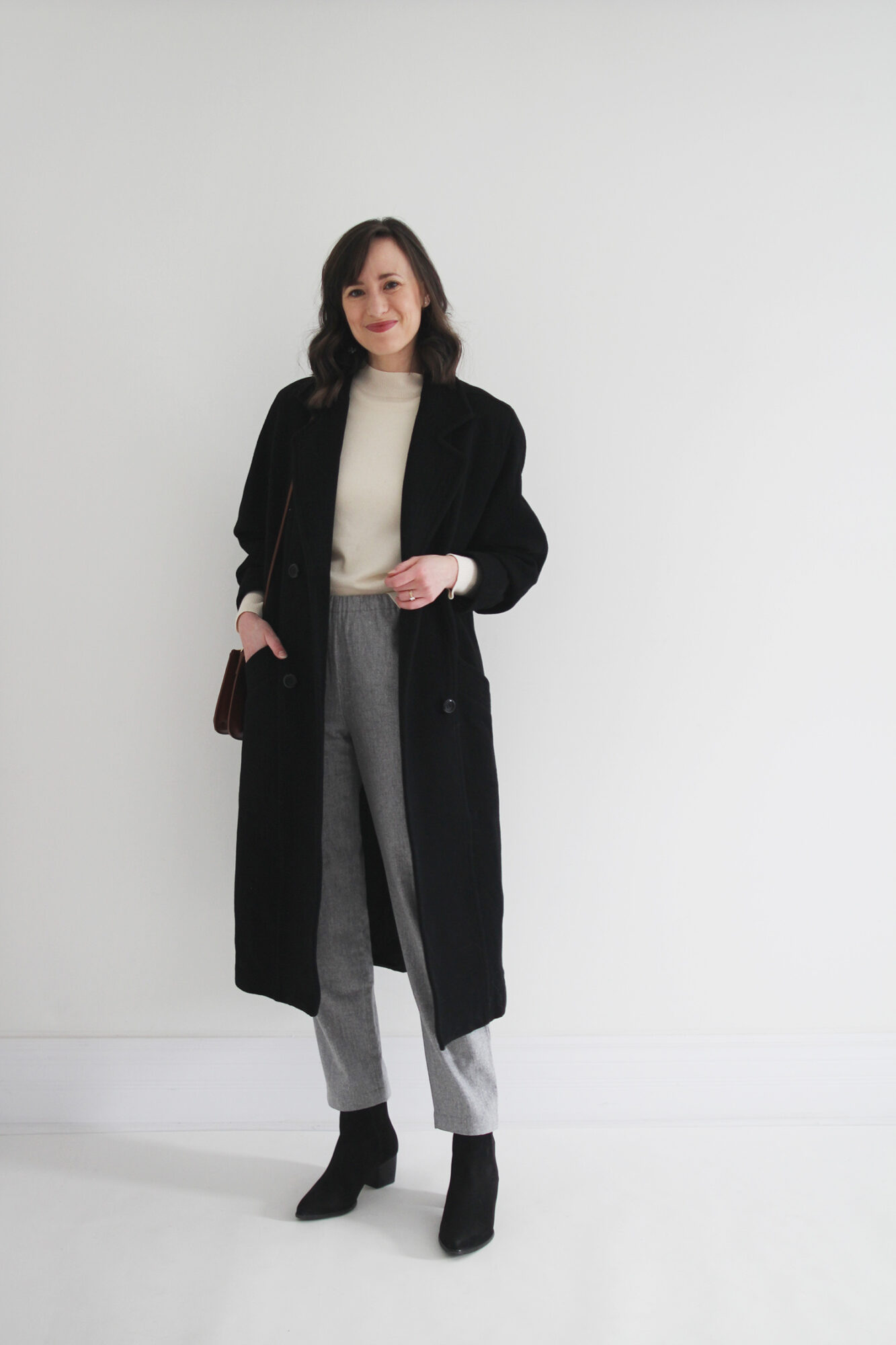 ---
Questions for you!
Feel free to answer as many or as few as you'd like.
---
We're two months into the style journal, are you still enjoying it?
Have you found it helpful in seeing potential in your closet and new ways to style items?
Have you shopped any of the items featured on the journal or do you find you have a lot of similar pieces already?
Are there any brands or items that I've worn on the journal, that you'd like to a review on or to see covered more in depth?
I try to offer a broad range of looks that are appropriate for different lifestyles and climates. Do you feel like yours are represented? If not, please let me know what you feel is missing.
Any additional feedback, styling requests or types of outfits you're keen to see more of on the journal? Please let me know! I want to continue making this space a great resource for you.
---
THANKS FOR TUNING IN!
Wishing you all a great start to April!