It's been a couple of years since I shared any beauty content and with the Sephora Sale starting (dates and details below) I thought this was the perfect time for an update!
Similar to my wardrobe and personal style, I keep my beauty routine minimal with products that are versatile, quality-driven, and really enjoyable to wear. I also employ a capsule approach to my makeup collection, which means I shop for products very infrequently and it makes packing my toiletries a cinch!
Today I'll be sharing a quick run-down of the products I use and the makeup I wear frequently for shoots. It's quick and simple with a focus on looking natural with a healthy glow.
Ps. You won't find any retouching on these images!
---
Sephora Sale Details:
ROUGE members save 20% and have access now.
VIB members save 15% and get access on November 9th.
INSIDER members save 10% and get access on November 11th.
Use code: YAYHOLIDAY at checkout.
+ 30% Off all Sephora Collection, no code needed.
Sale is on for everyone through November 15th, 2021 and shipping is FREE!
---
This post is not produced in partnership with any brans linked but does contain affiliate links. If you see something you like and decide to shop through the links included, I may earn commission on a sale at no additional cost to you. All opinions are always my own and I only share items I love and think you might too. Thanks for supporting Style Bee!
---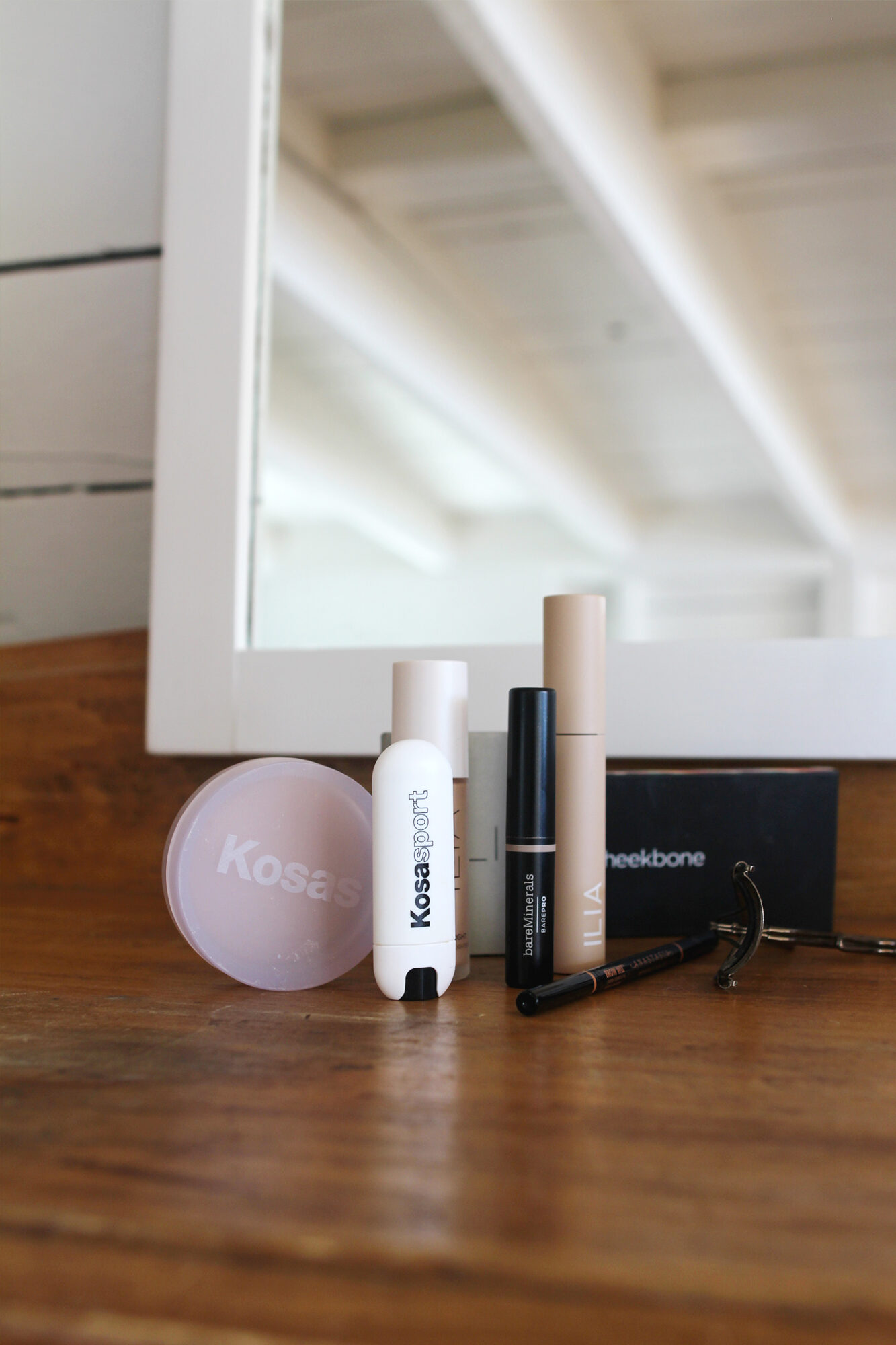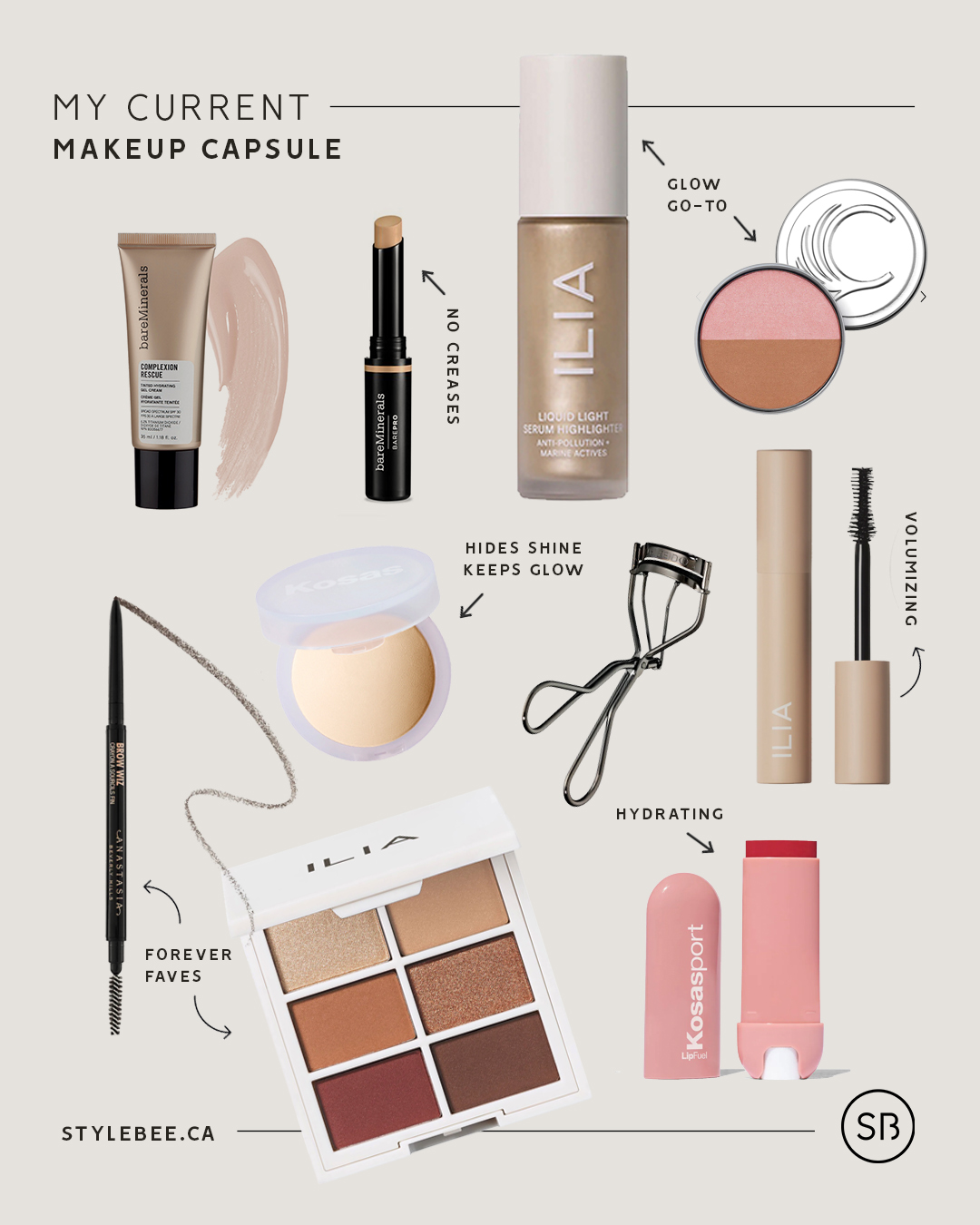 ---

---
MY MAKEUP ROUTINE
My makeup routine always starts with freshly cleansed, hydrated skin and a slather of SPF.
Cleansers I love are:
My favourite daily moisturizer is Drunk Elephant's Protini Peptide Moisturizer*.
My go-to sunscreen is Super Goop! Unseen Sunscreen*.
Since moving to the lake, I've mostly stopped using foundation but when I feel like I need an extra bit of coverage, I reach for my forever favourite Bare Minerals Complexion Rescue* (I wear Vanilla 02).
*Part of the Sephora Sale.

---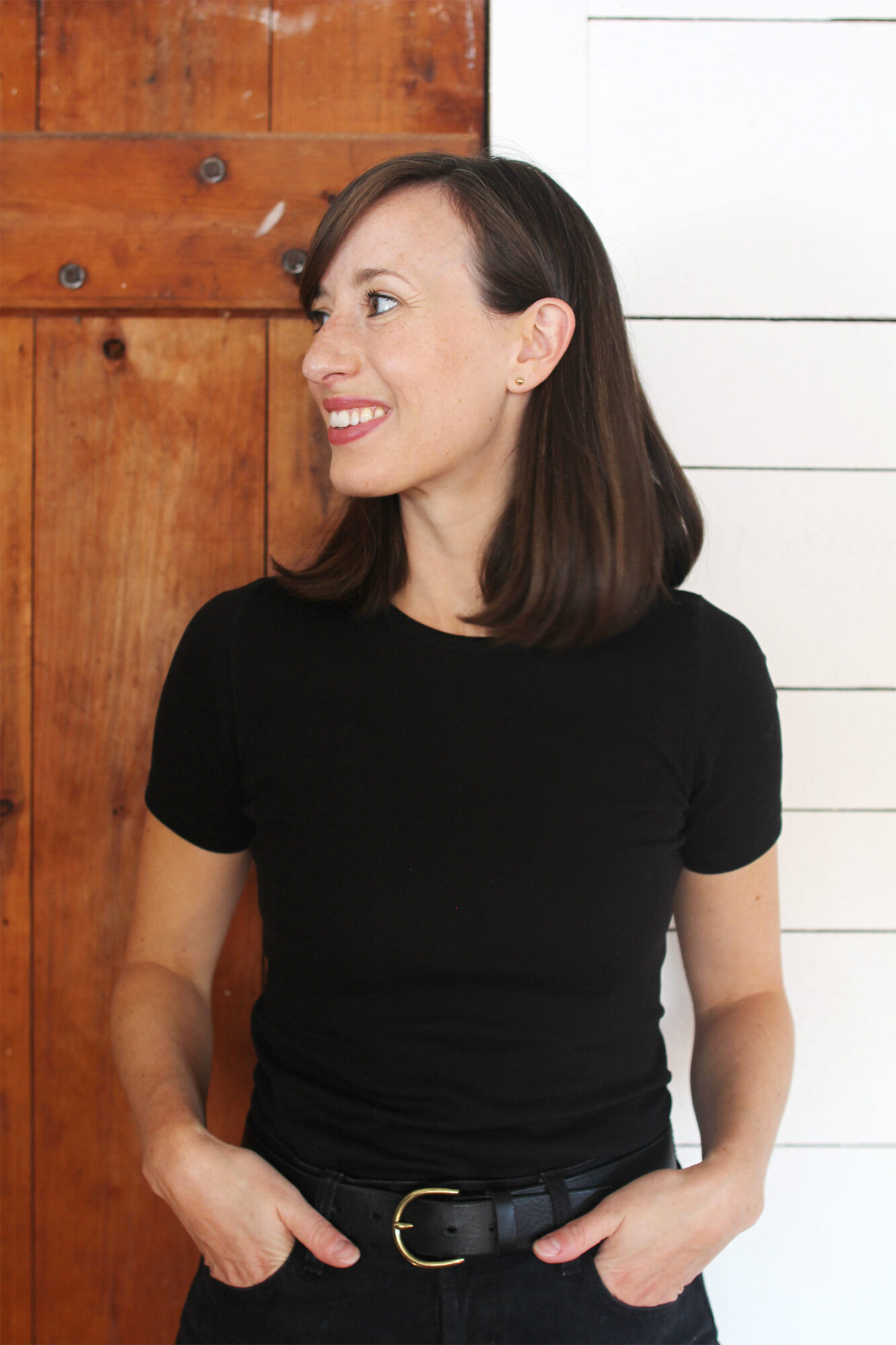 ---
SKIN
The first step in my beauty routine begins with a touch of concealer, under my eyes, around my nose and on any spots that have popped up. I really like Bare Minerals BarePro 16-Hour Full Coverage Concealer (Fair/Light Neutral 03), which unfortunately isn't carried by Sephora currently so I might try the Original Liquid Mineral Concealer (Light 2N). I love the BarePro concealer because it doesn't crease or cake and blends beautifully into the skin, offering great coverage with a true skin texture.
I've come to accept that maskne, hormones, aging, and life in general, all lead to the occasional blemish or spot and that's okay! The less pressure I put on my skin to be perfect, the happier it seems to be.

---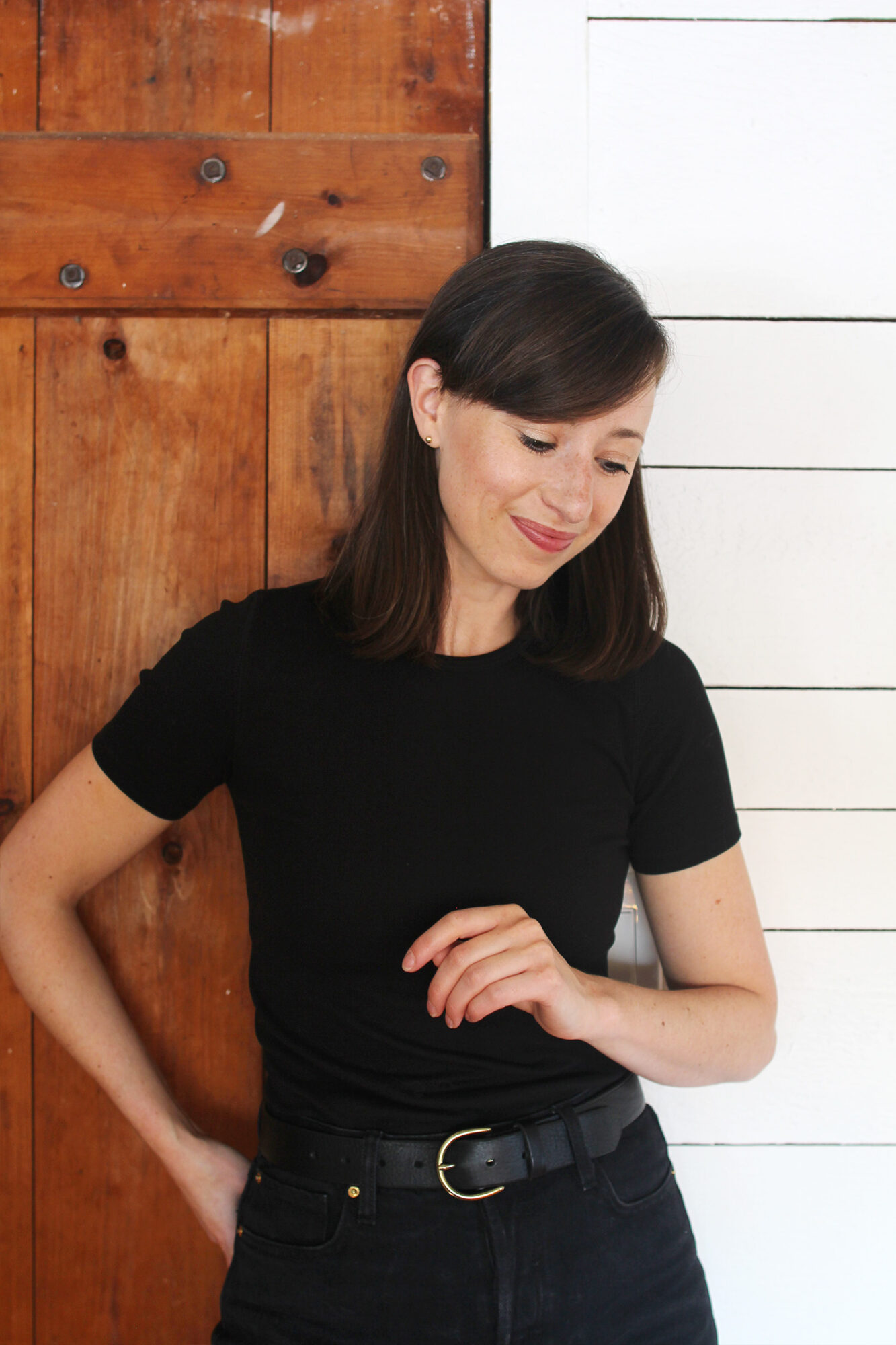 OUTFIT INFO: PIMA MICRO RIB TEE | PERFECT LEATHER BELT | LE BRUT SEXY ECO JEANS
---
GLOW
Next step is a touch of highlighter on my cheekbones, temples, bridge of my nose and chin to catch the light in a really natural, "lit from within", way. I love ILIA's Liquid Light Serum Highlighter (I use Nova) because a little goes a long way (one bottle lasts me several seasons) and it's not overly sparkly. I just apply it with my fingers and it melts in.

---
CHEEKS
Then I'll brush on a bit of colour with Cheekbone Beauty's Sustain Face Palette in Stardust. If I was ordering now, I'd go for the Sustain Blush and Bronzer Duo because it's the perfect combo for a bit of warmth and colour. This just gives my cheeks a bit of life without looking too 'made-up'.
Side note: Cheekbone Beauty is an Indigenous-owned brand that is producing their line sustainably in Canada.

---
SET
With my complexion even and glowing I set the base with a light layer of KOSÅS Cloud Set Baked Setting & Smoothing Talc-Free Vegan Powder (I use Breezy). I used to use RMS Un-Powder but I like this more because it's incredibly light and doesn't leave a powdery feel or texture. It cuts shine from oil-prone areas without diminishing the glow in others.

---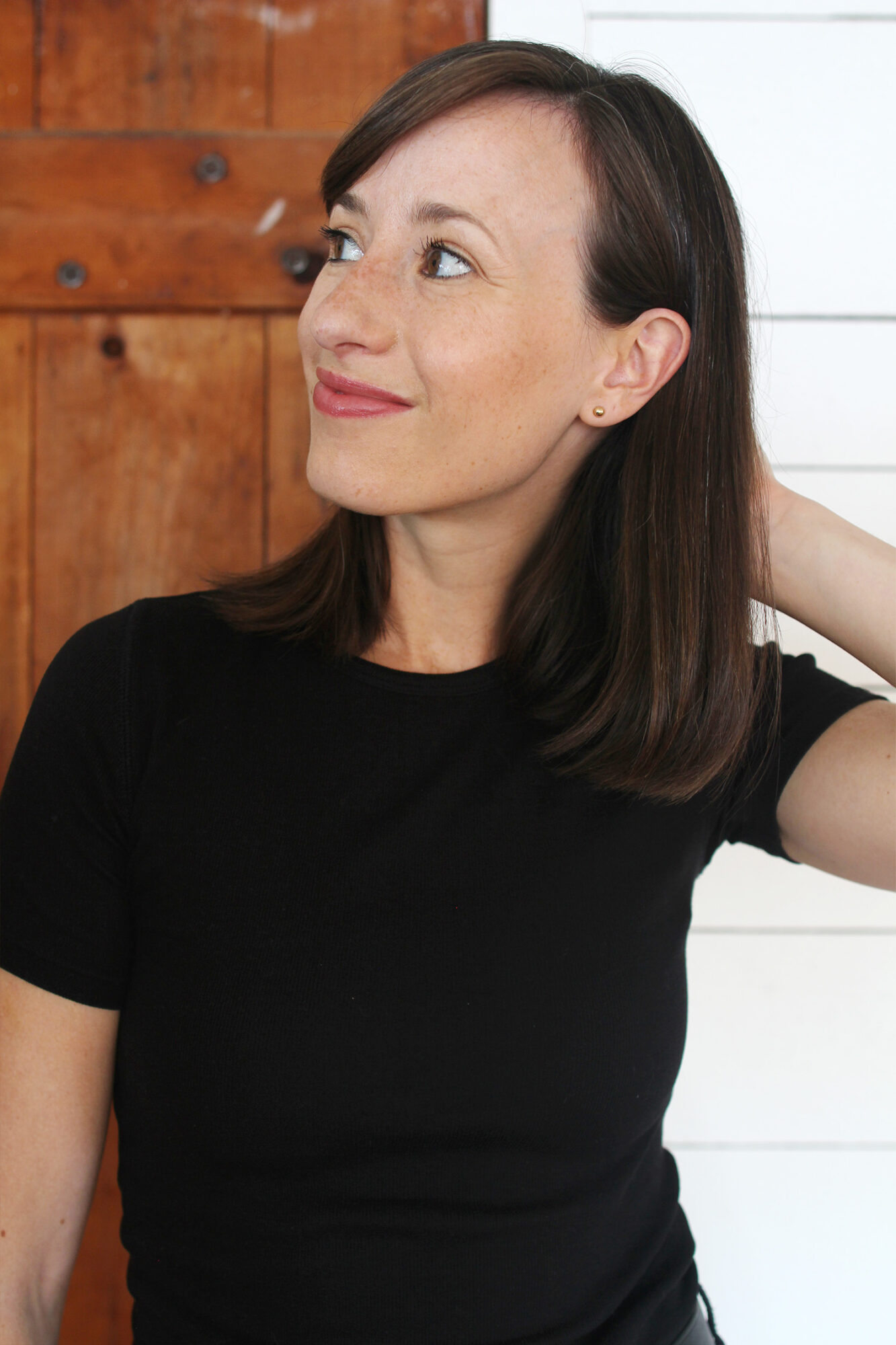 ---
BROWS
Now we're headed to brow town! I'm a longtime Brow Wiz (I use Soft Brown) devotee and love the flexibility and natural effect that the pencil offers. That said, I'm considering testing out the Brow Definer and Brow Gel for a bit of hold.

---
EYES
With my brows defined it's time to give my eyes a bit of attention. For a daytime look I typically go for just a light, neutral shimmery shade (as shown in these photos). For a more dramatic look I will build on that with deeper tones through the crease and outer corners. I've used the ILIA Necessary Eyeshadow Palette for years but I'm planning to try out Lawless The Little One Palette since it offers a bit more range.
Once my lids are looking good I move onto curling my lashes and then I swipe on a few generous coats of ILIA's Fullest Volumizing Mascara. I just started using this product after years of wearing ILIA's Limitless Lash Lengthening Mascara. Both are fairly smudge and flake-proof in my experience but I think the lengthening mascara helps the lashes stay curled better, whereas the volume is heavier and straightens them out.

---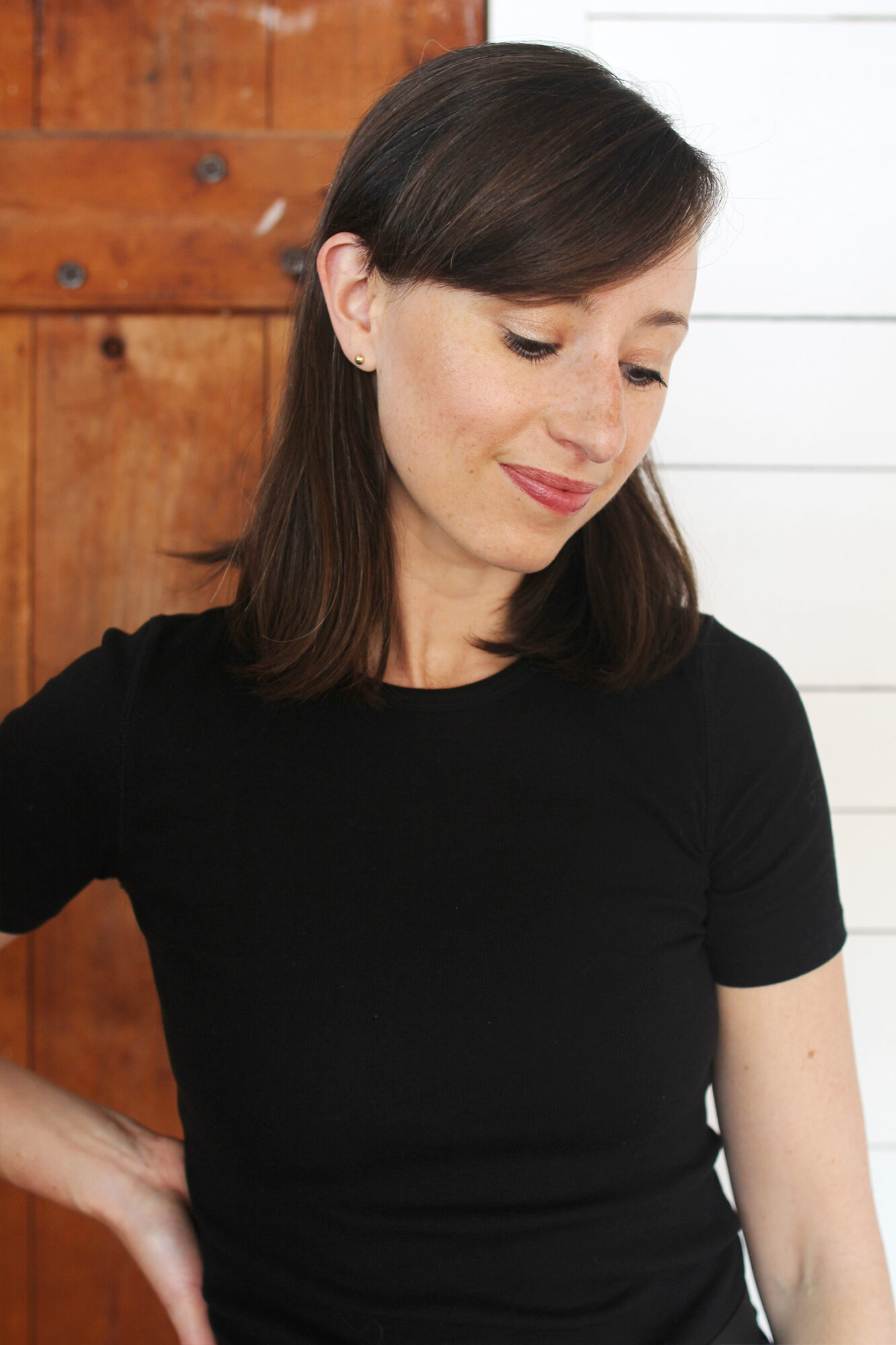 ---
LIP
The final step in my beauty routine is indeed a touch of lip colour. I always put on KOSÅS LipFuel in Baseline after my skincare routine but for a bit of colour (without sacrificing moisture) I add a layer or two of LipFuel in Spice. It's the perfect dose of colour without the fussiness of lipstick.

---
BRUSHES
I've been in need of a new set of brushes for a loooong time now and decided to give this set a try since they're 30% Off and it looks like all the sizes I need are included. I can't speak to quality yet but we shall see!

---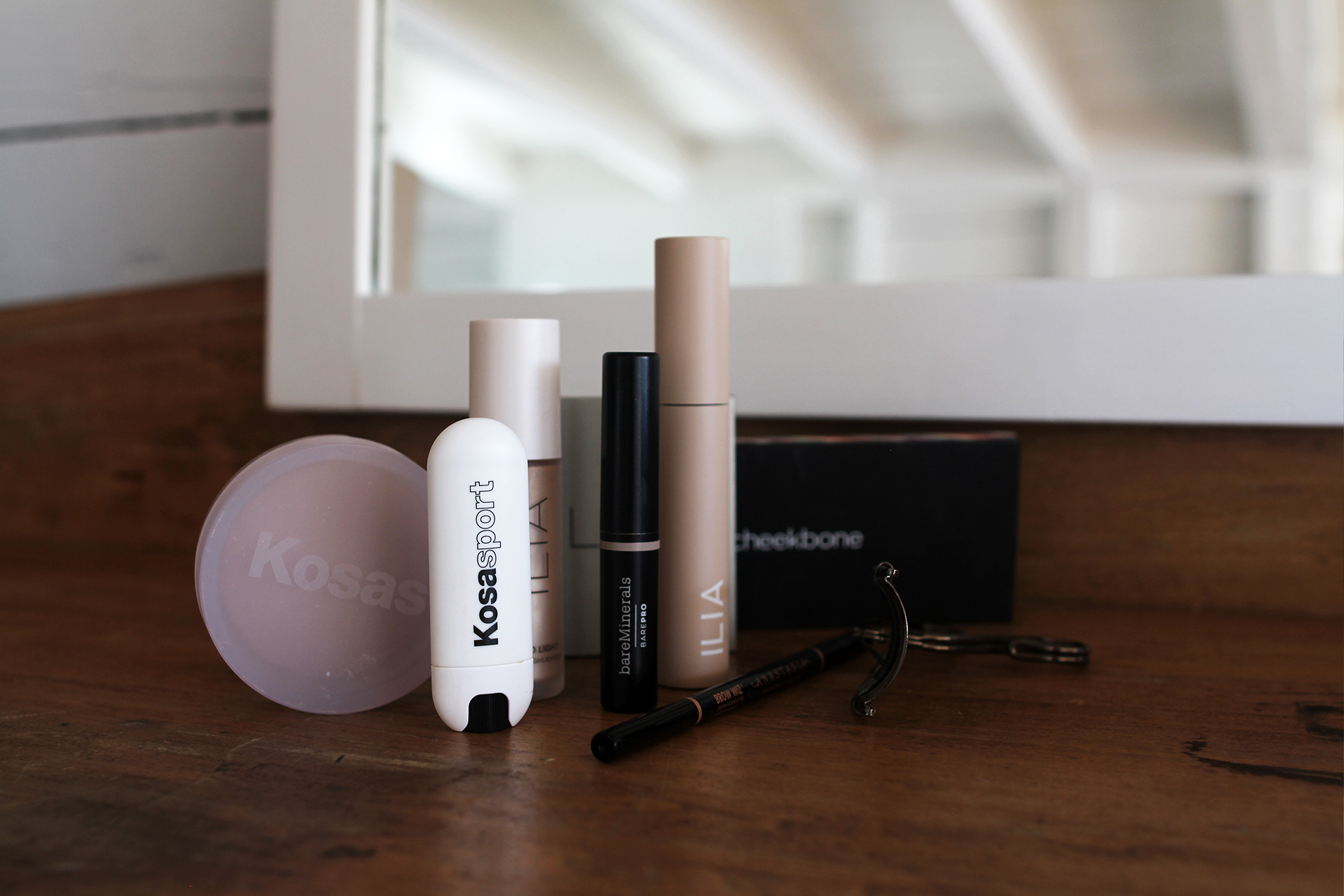 ---
GIFTING IDEAS
If you've got any beauty lovers on your holiday gifting list, now is a great time to shop! Here are a few gems I'm considering for the skin care and make up mavens in my life.

---
Thanks for joining me for a rundown of my current makeup capsule!
Let me know if you have any beauty favourites or if you have any questions about the products I've mentioned.