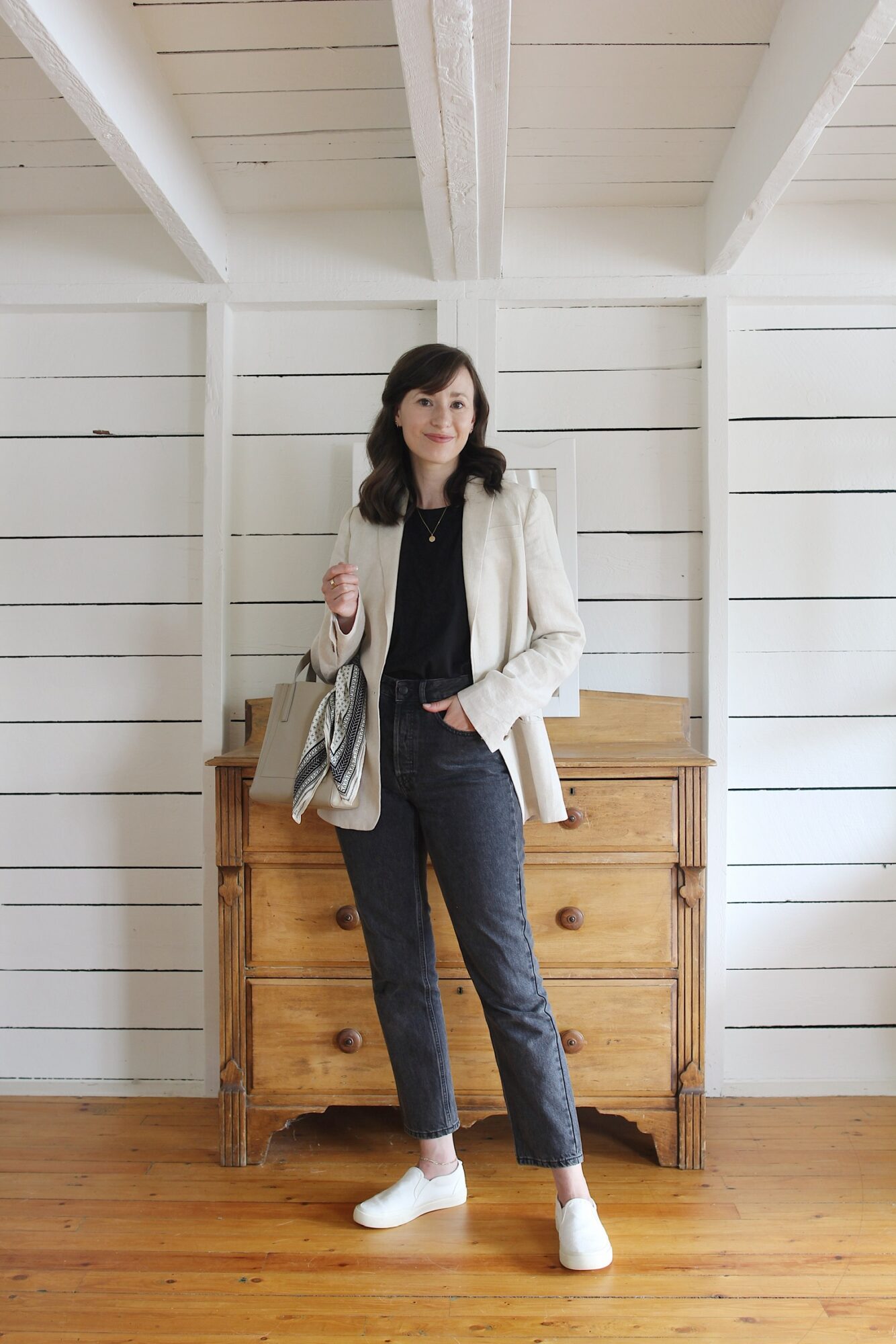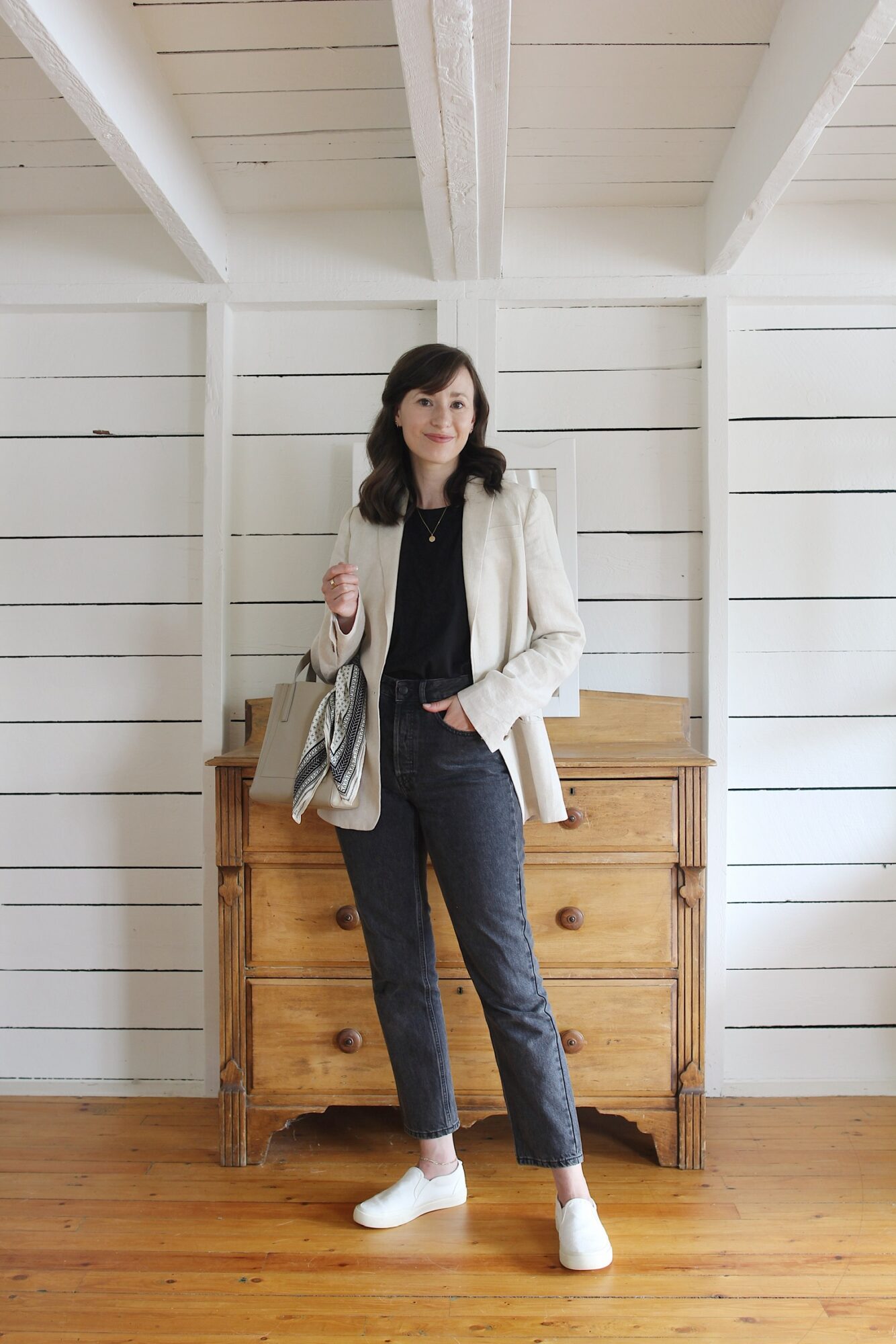 This blazer is one of the oldest items in my current closet. I bought it before I even started blogging (which was in 2013) and it's held up all this time!

I think it's a testament to investing in good quality and being particular about the cut and fit of a piece. At the time it was considered very oversize compared to the more fitted, preppy inspired shapes I was seeing but something about it just felt right whenever I put it on. It felt a little French, a little masculine, and very timeless.

Next time you're considering a piece that may not be immediately on trend, consider how it makes you feel, because that's what you really want to hold up over time.

This look first appeared in this post.
Outfit Details
This post contains affiliate links.