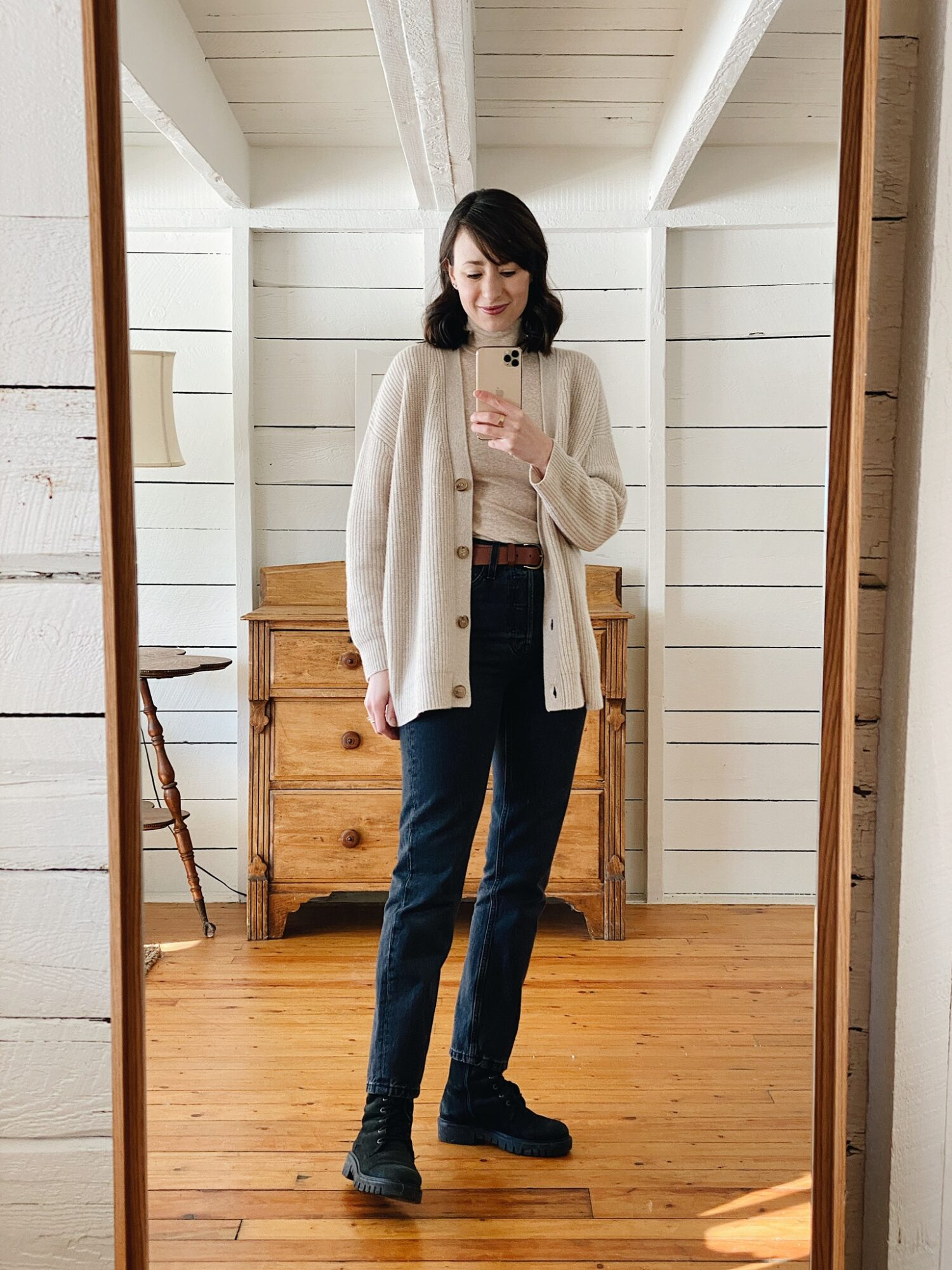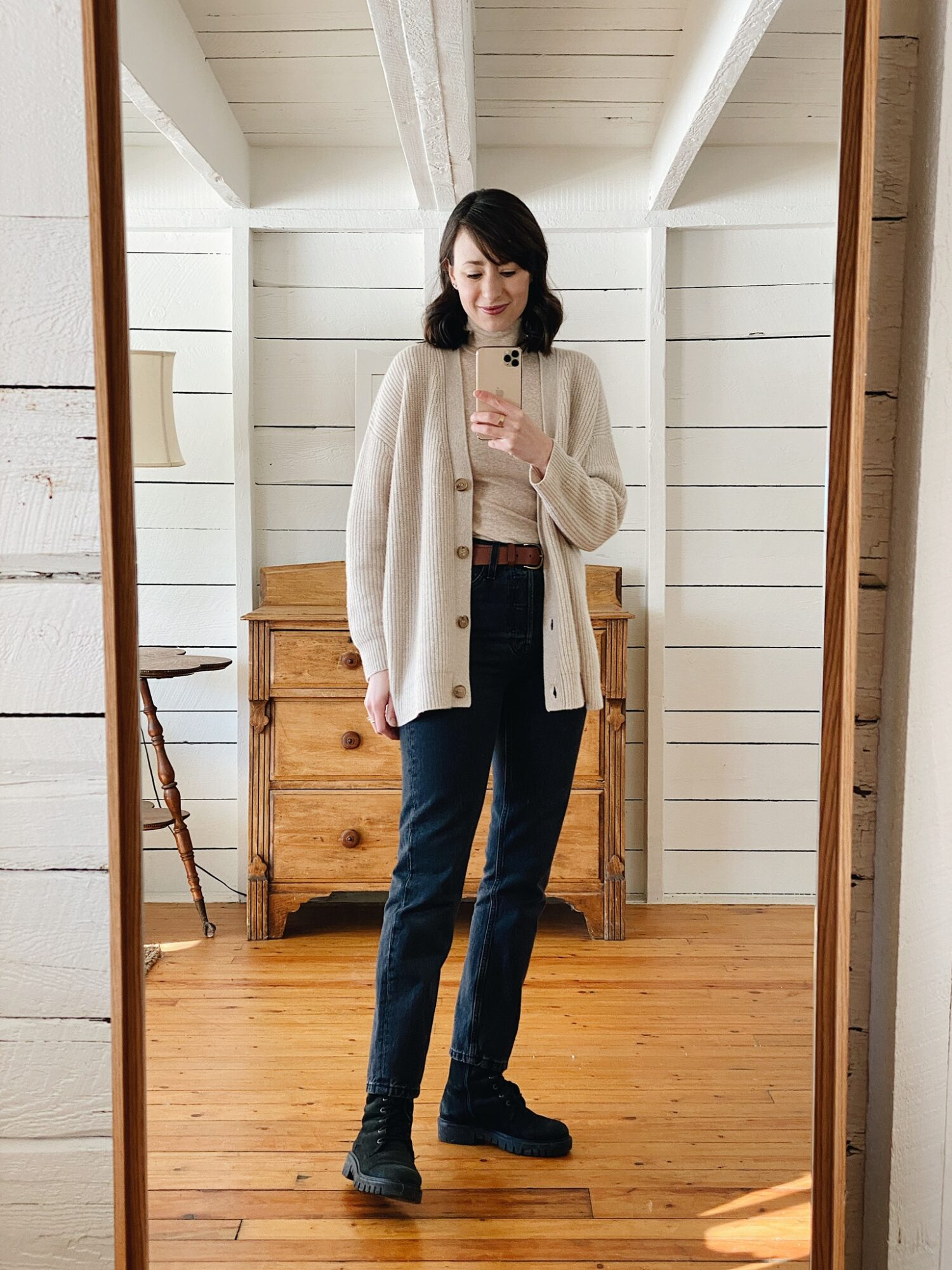 I love the soft contrasting palette that oatmeal and washed black creates and I've been gravitating to it a lot lately. Here are a few tips for softening the contrast in a look:

1 – Go for lighter tones up top, which can feel less harsh around the face.
2 – Bridge the the contrasting colours with a neutral belt.
3 – Try matching your third layer (ie: a cardigan) with the lighter tone to build depth.
4 – Keep the contrast theme going with your outerwear and accessories.

Contrast exists in so many colour combinations. Have fun with it and see how it feels!
Outfit Details
This post contains affiliate links.