TURTLENECK, TROUSERS AND VINTAGE HOUNDSTOOTH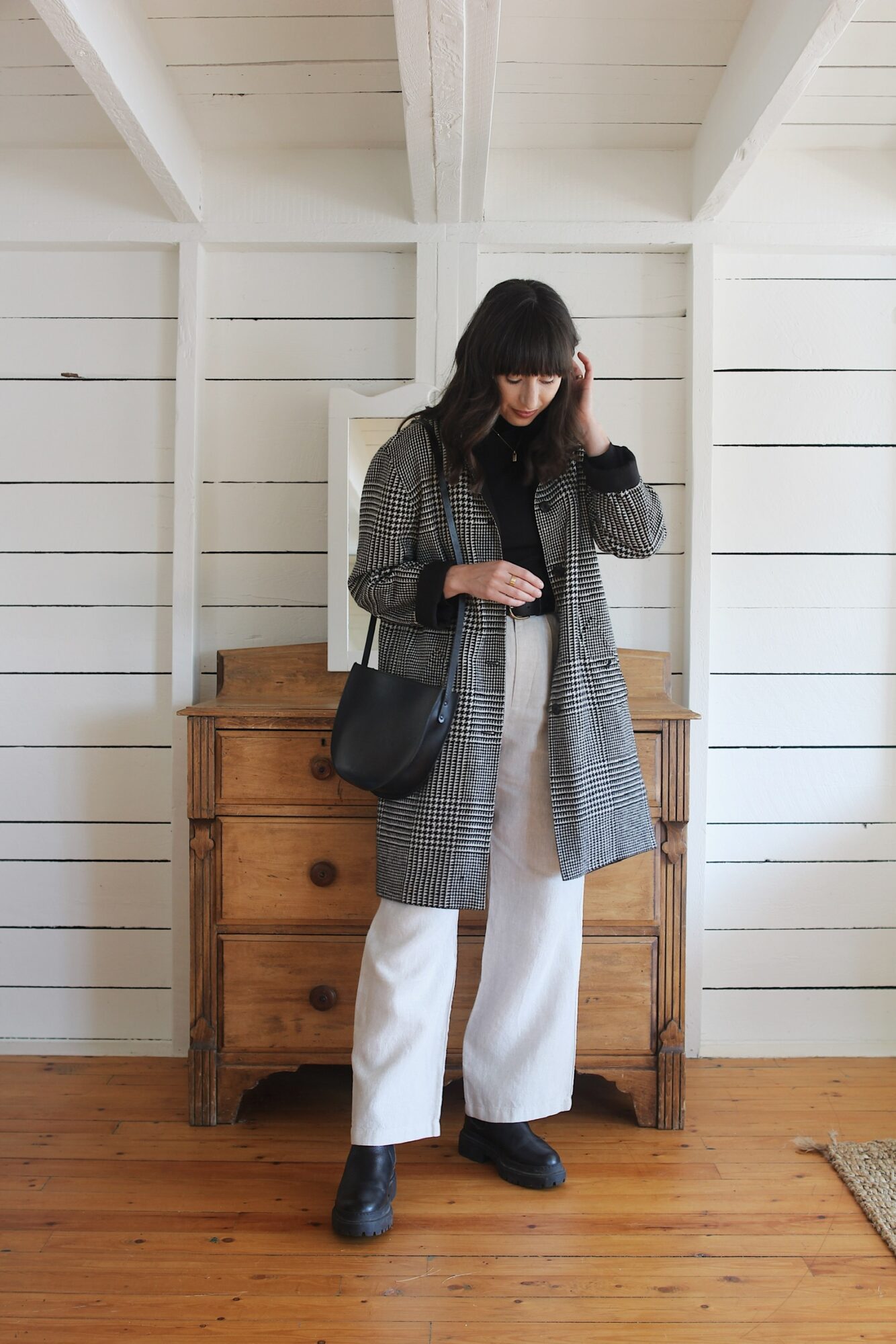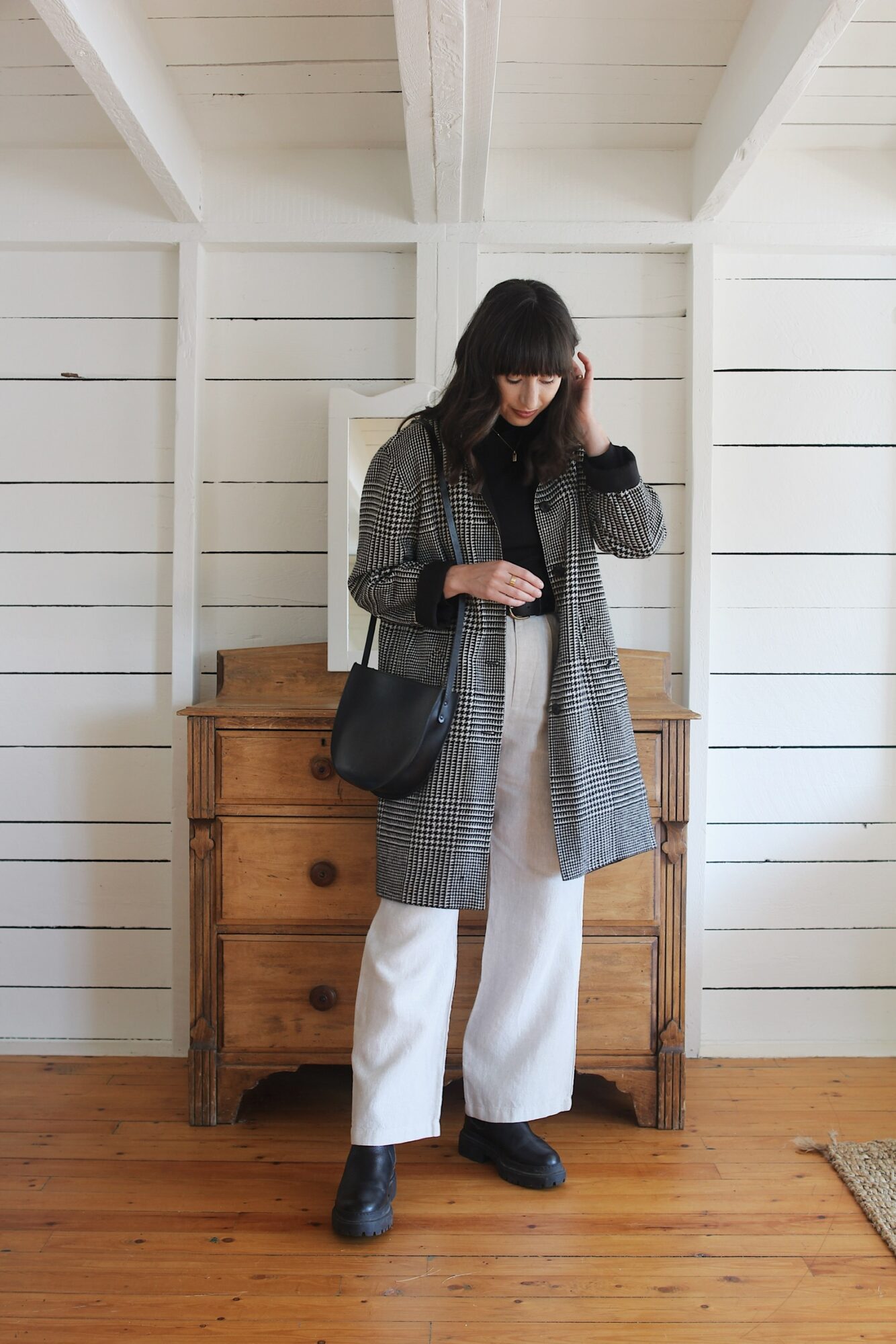 Hello again! I hope your fall has been filled with all the things you love about this time of year. For me that's cozy fires, steamy drinks, spicy scents, long walks (without a bug in sight), warm sunny mornings and cool-aired evenings.

I'm also a big fan of all the style options that fall affords. After a summer of casing the breeze, layers and wools are more than welcome.

I love the classic look of a fitted turtleneck with a wide trouser. A black belt and chunky Chelsea boot add structure and my favourite vintage houndstooth coat always tops things off just right. Genie agrees too 🙂

Happy Halloween and thanks for tuning in! Lots of fall style is on it's way this month!
Outfit Details
This post contains affiliate links.