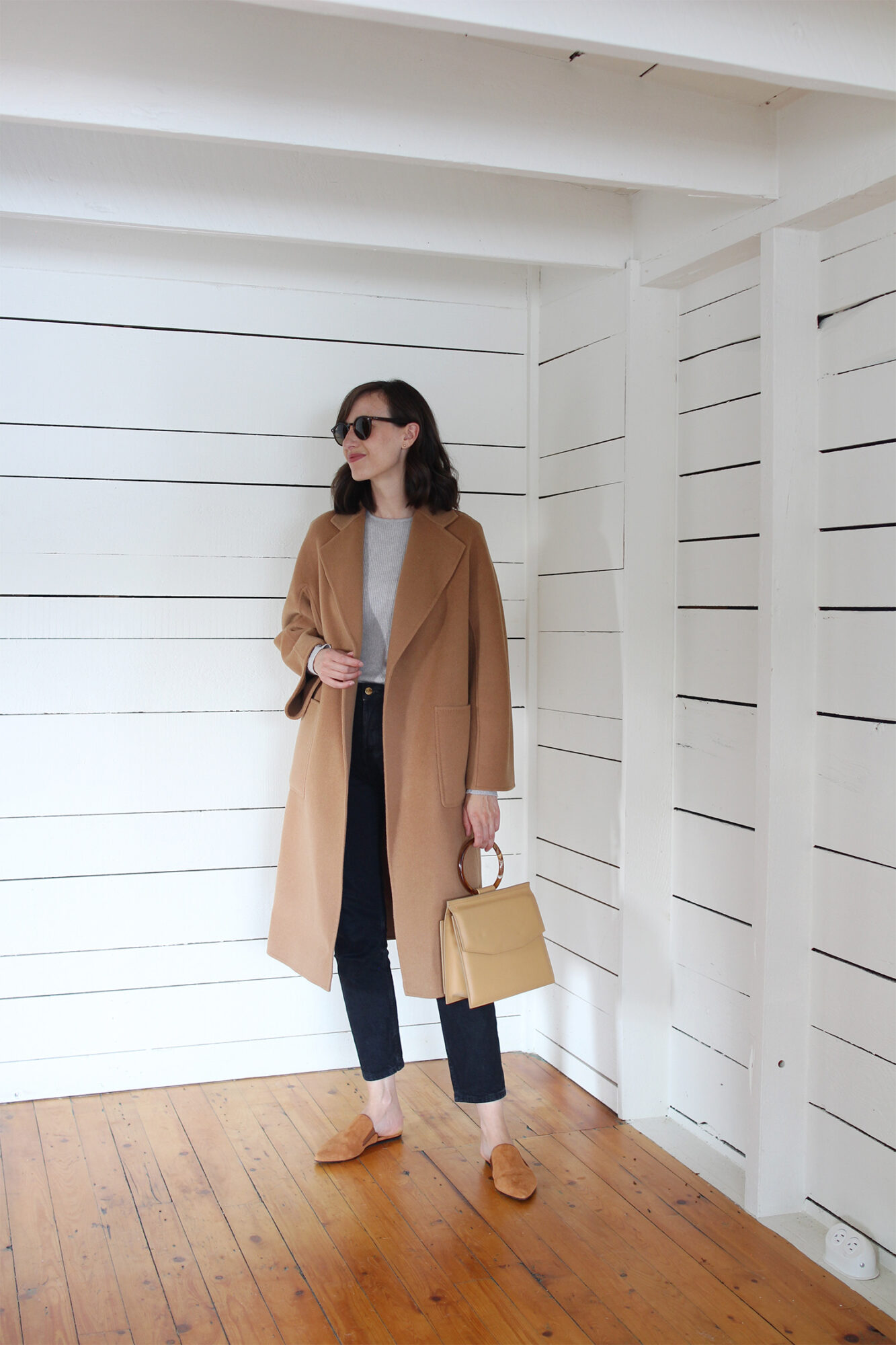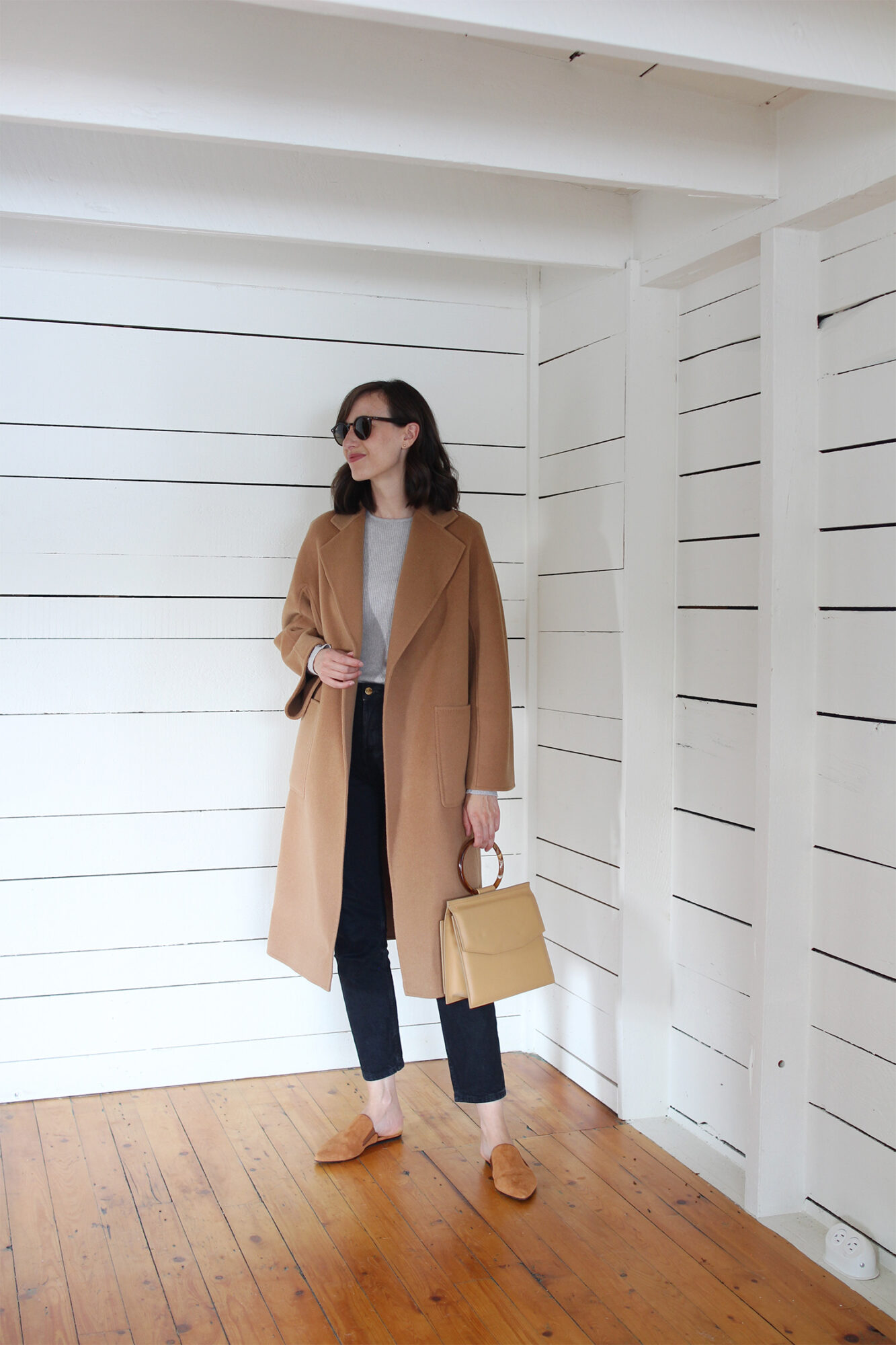 Mixing warm tones like camel with cool neutrals like light grey can be a touchy topic. Not everyone is open to the idea at first but I'm all for it! In fact, I've found that it really opens up the options within my closet.

My suggestion when mixing warm and cool colours is to keep it super simple with classic shapes in solid hues (no prints or patterns at first) and see how it feels.

How might you mix a warm or cool tone into your next outfit?
Outfit Details
This post contains affiliate links.