For longer than I care to admit, walking Dobby has been my primary source of exercise. I know it's not a fitness regime to brag about but this short legged, furry butt can hustle and he's almost always ready for a W.A.L.K. While I relish our times at the park, the colder weather can make them a bit on the bitter side if I'm not layered up.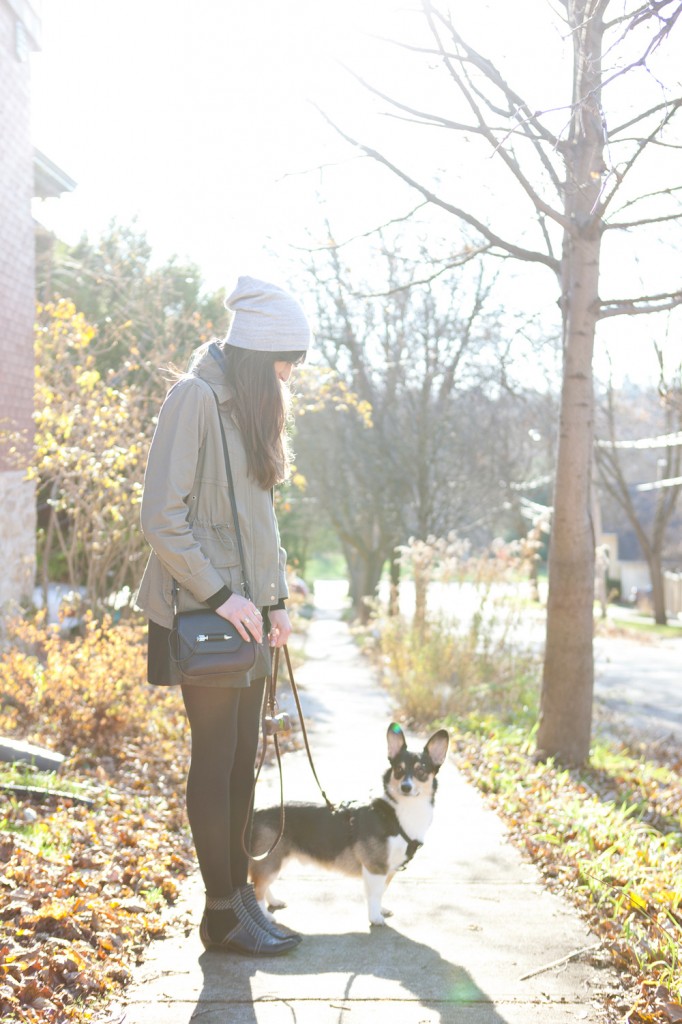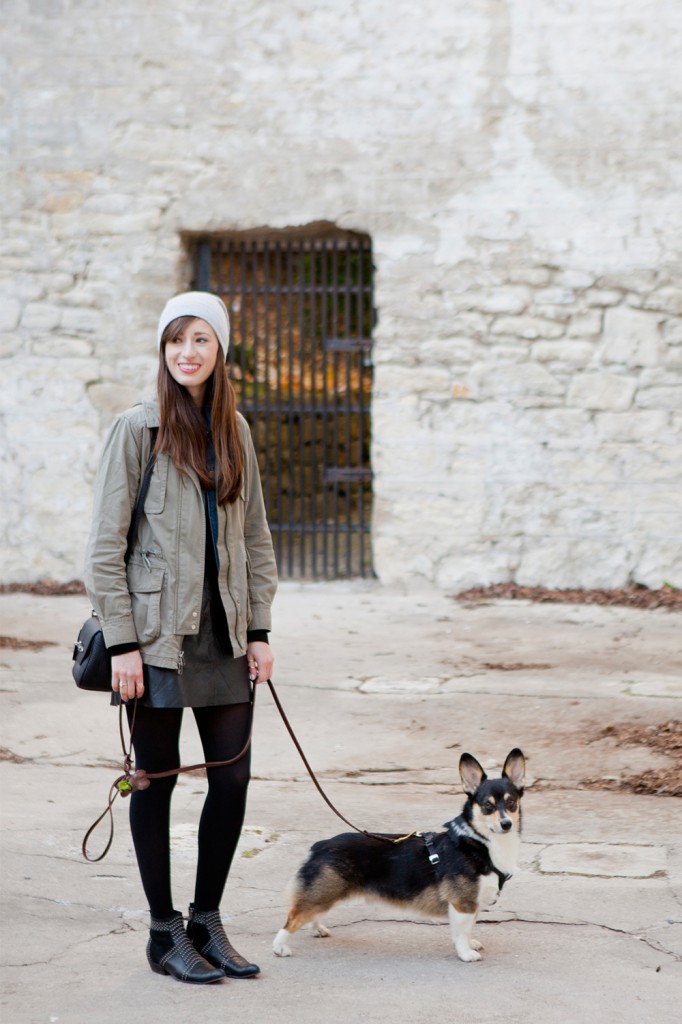 When it's sunny and we're headed out for a good hike a big coat can be a bad idea. I always work up more of a sweat than is enjoyable and then I get a chill when I take it off so I've been trying out some creative layering. I toss my denim vest over a heavier long sleeve shirt, then a light but hearty jacket goes on top. Tights and a leather skirt add a bit of girly fun and a cozy beanie keeps my ears happy. Don't worry, Dobby has a winter wardrobe too but his built-in coat is sufficient for now. Also, can we take a moment to acknowledge that stance? What a cam ham!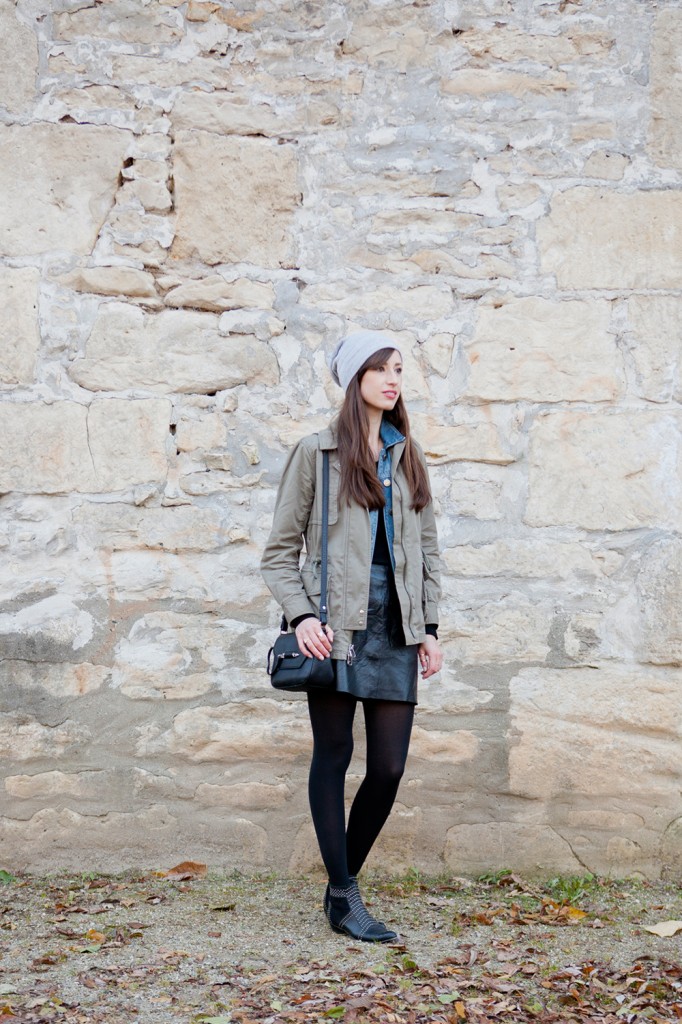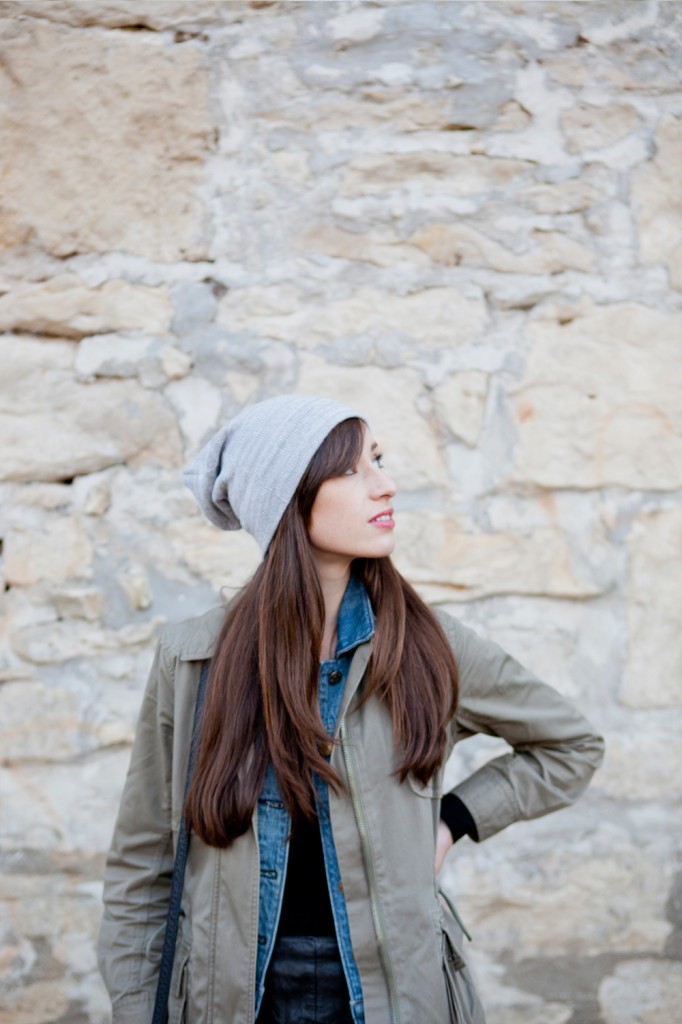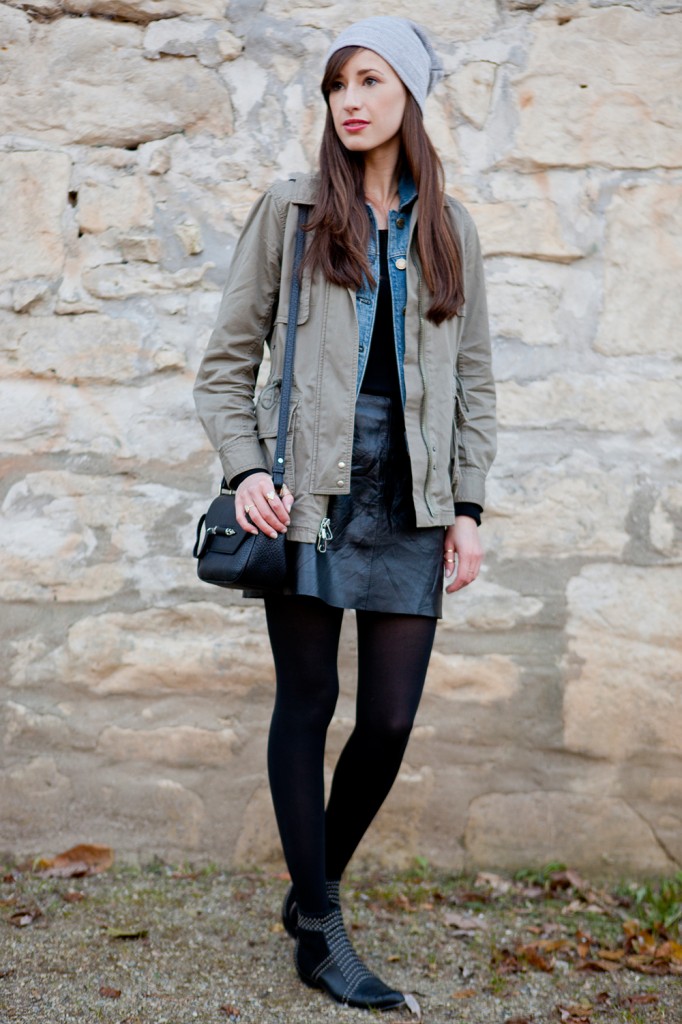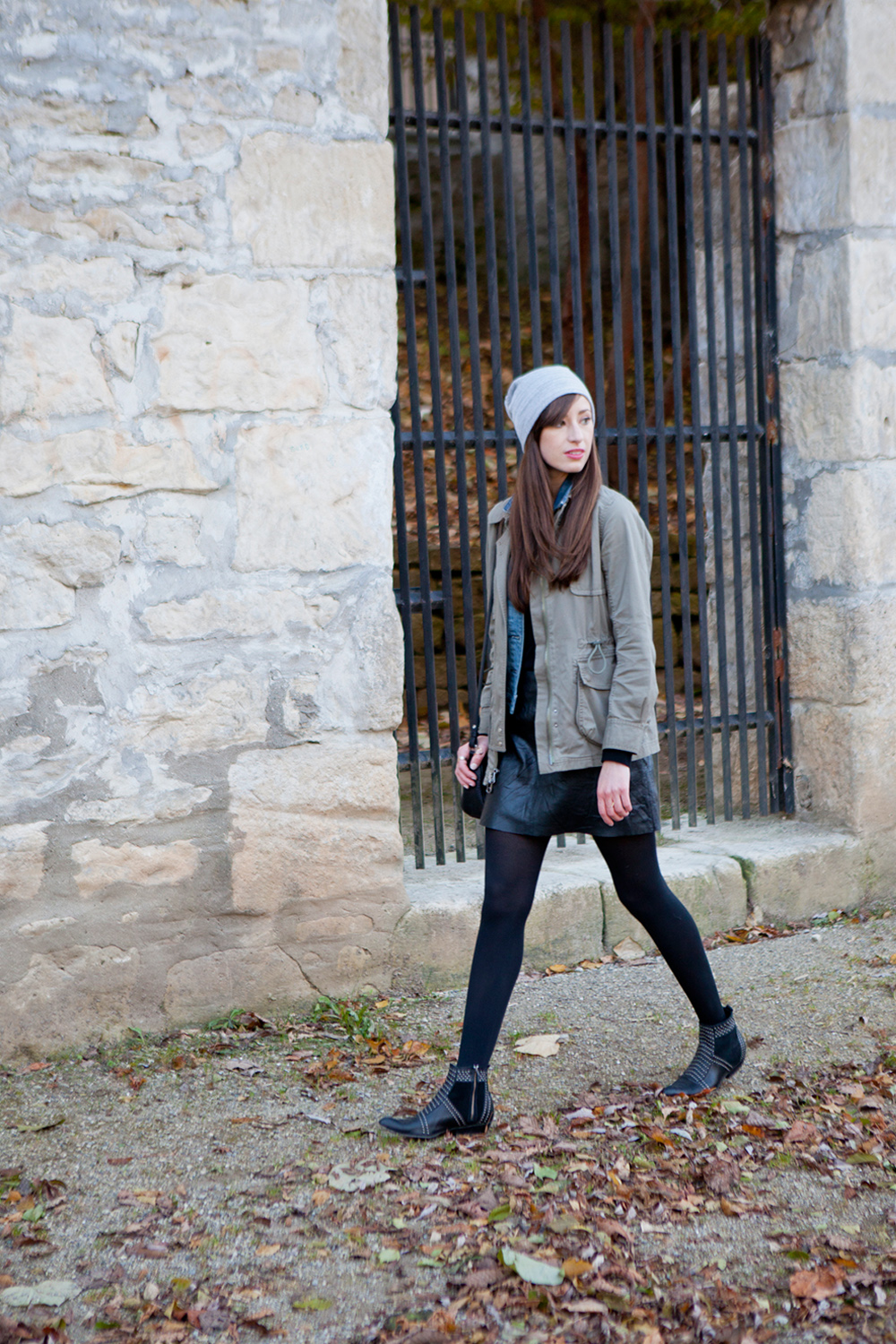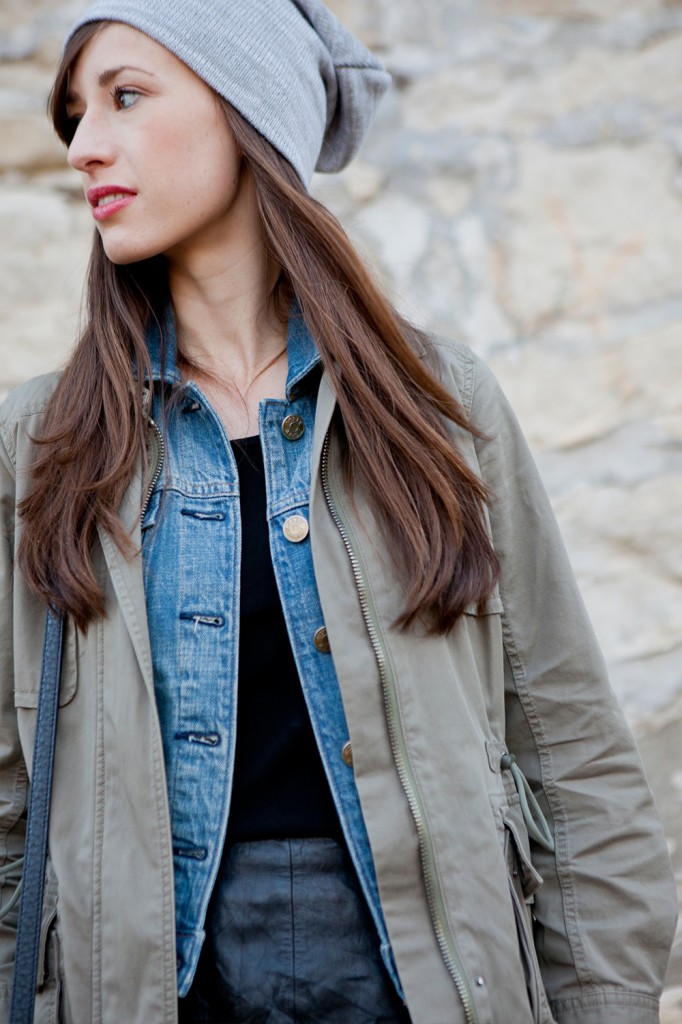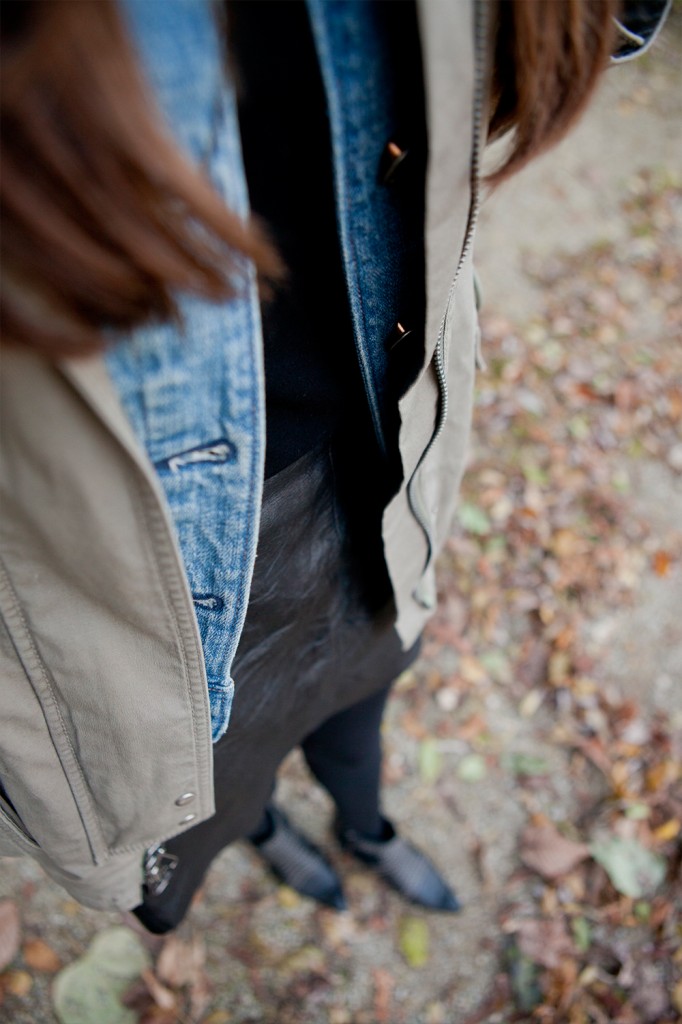 1. Beanie BlushShop 2. Coat old Club Monaco Similar Similar 3. Vest JCrew 4. Black Long Sleeve Tee BlushShop 5. H&M Tights 6. Boots Anine Bing 7. Bag Mackage  8. Skirt NastyGal
Shot by the always amazing Agata Piskunowicz.