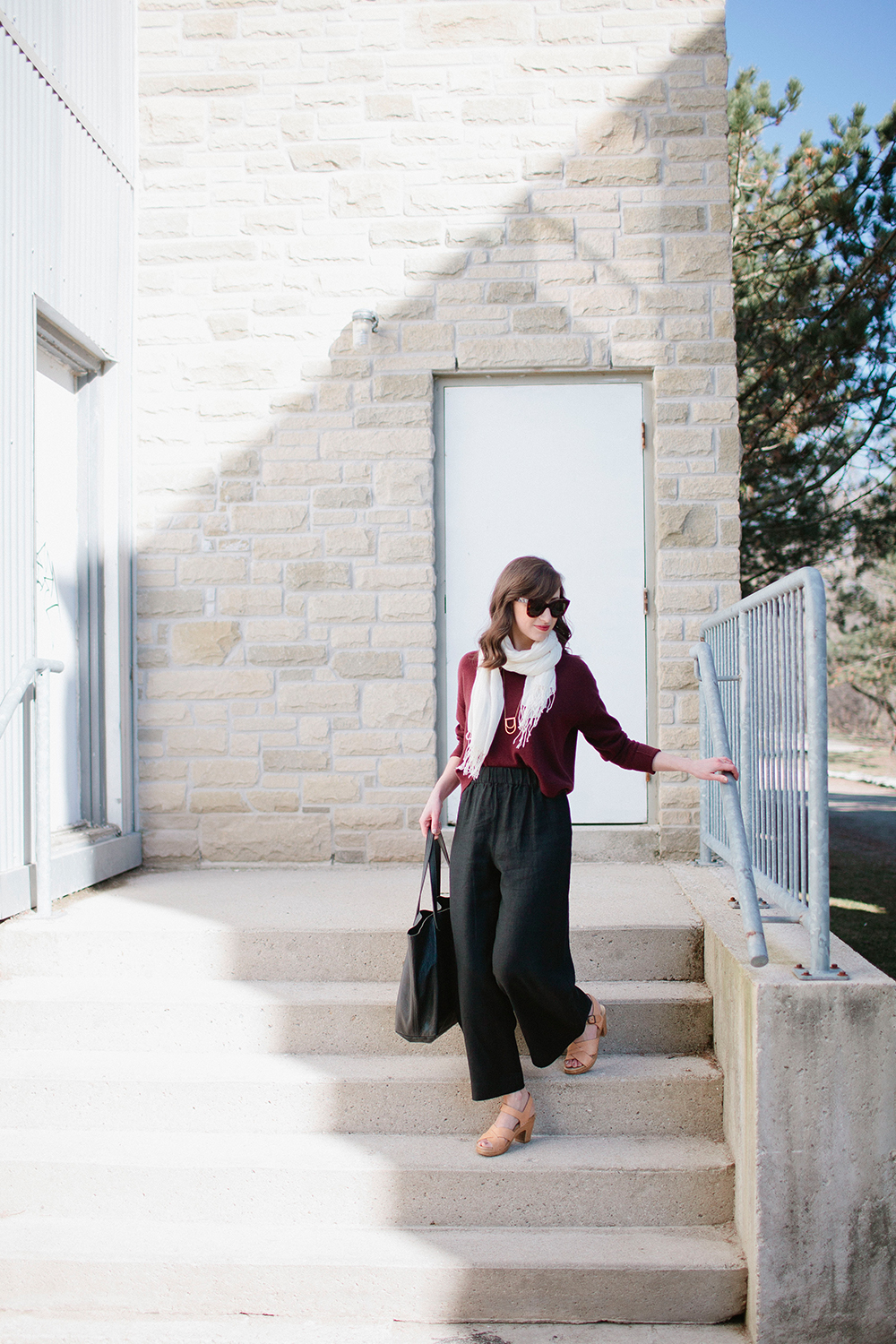 Well folks, this is it! The last of the 10 looks for my Spring '16 10 x 10 challenge. What's funny is we actually shot this look first but it ended up having to wait to the bitter end for it's blog debut. I found all my looks in this little series to be very comfortable (for me it's all about the shoes really) but this one is for sure the comfiest. A loose cashmere sweater, flowy linen pants, worn-in clogs and a gauzy scarf make for a pretty perfect transitional weather outfit, if I may say so. It's the kind of outfit you can throw on in the morning to run errands, wear to a low-key coffee date or meeting and that elastic waist band was basically made for an over indulgent weekend brunch.
I'll be recapping this whole 10 x 10 challenge on the blog next week, going over all 10 looks and what I felt worked and what didn't work so well for me. But before I go today I'll say thank you so much for following along and to all those who joined in you made the experience 1000 x more worthwhile and enjoyable! Be sure to check out the #StyleBee10x10 feed along with Seasons + Salt, Style This Life and The Lovely Laura Life for a lot more minimal style inspo!
I know we all have very busy lives but the little community that's been building on Style Bee inspires me so much and truly makes the efforts and late nights spent on projects completely worth it! Happy Friday everyone!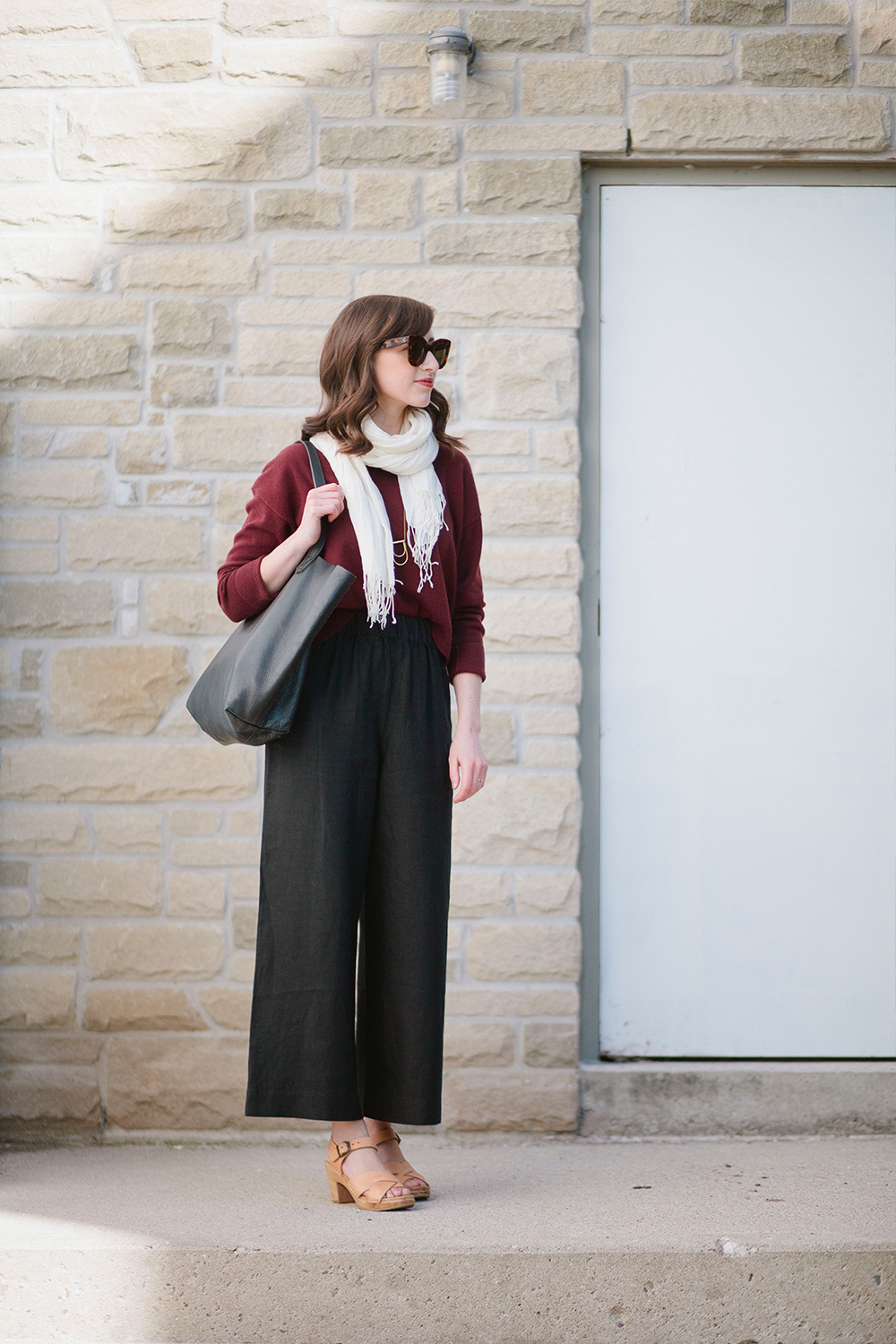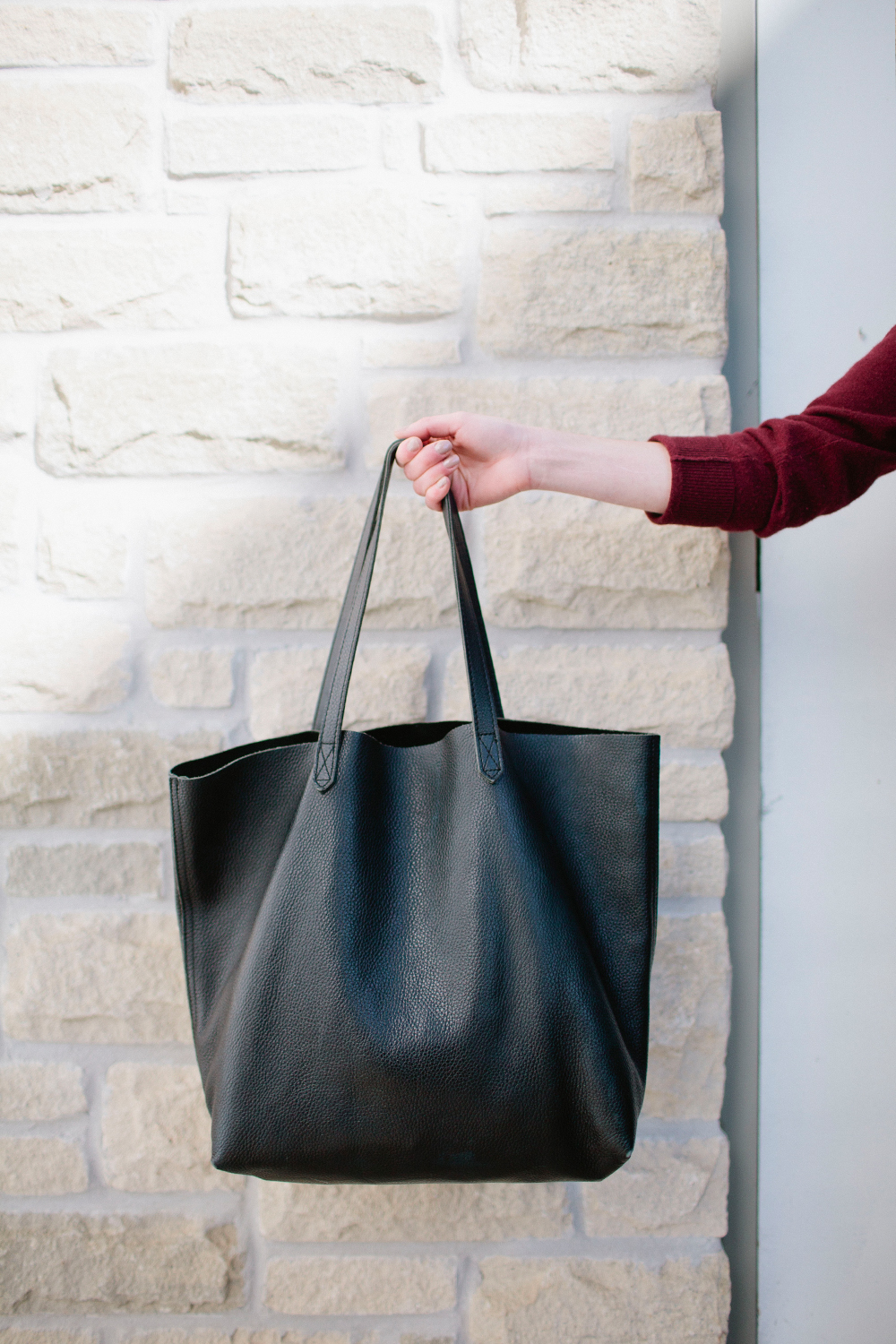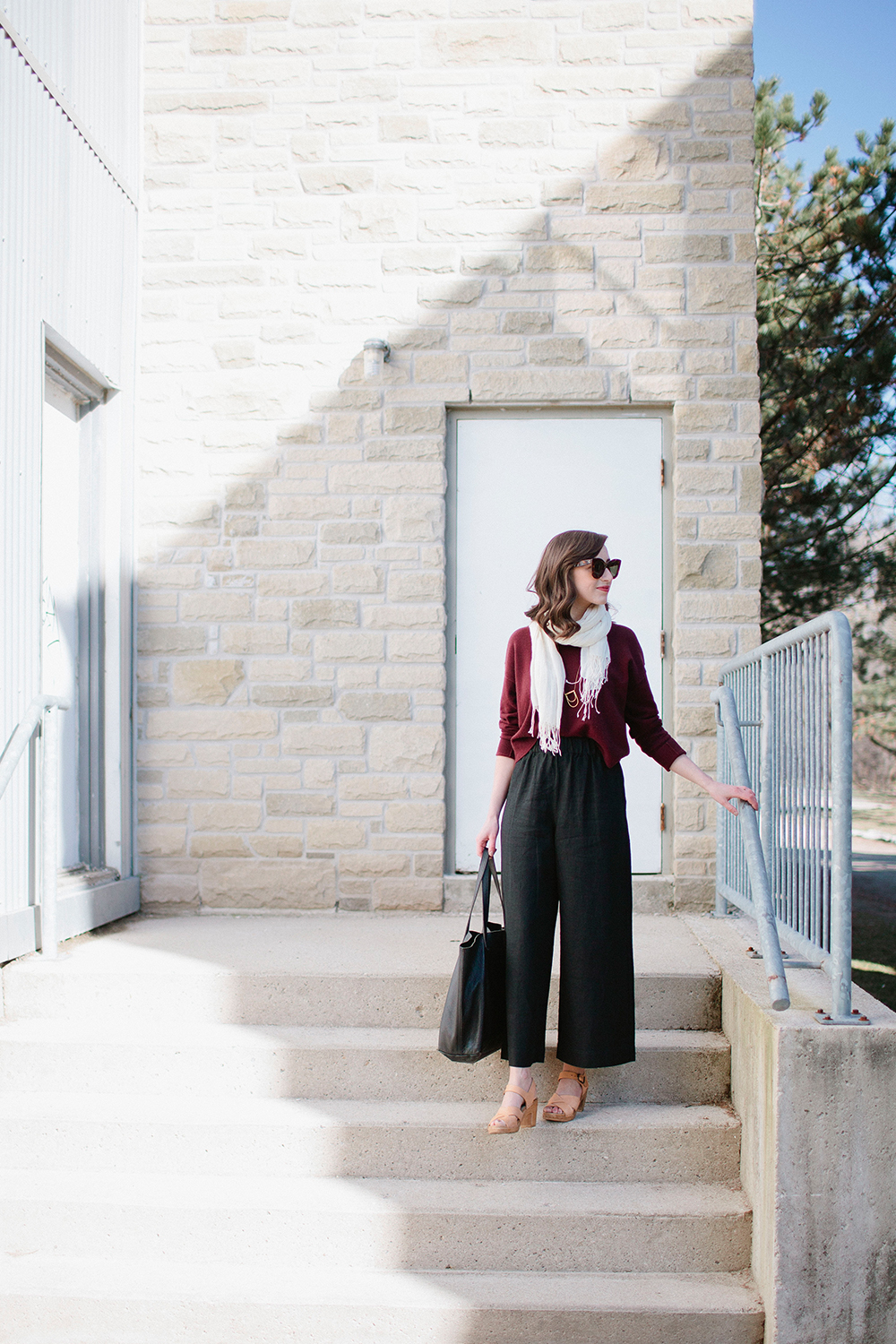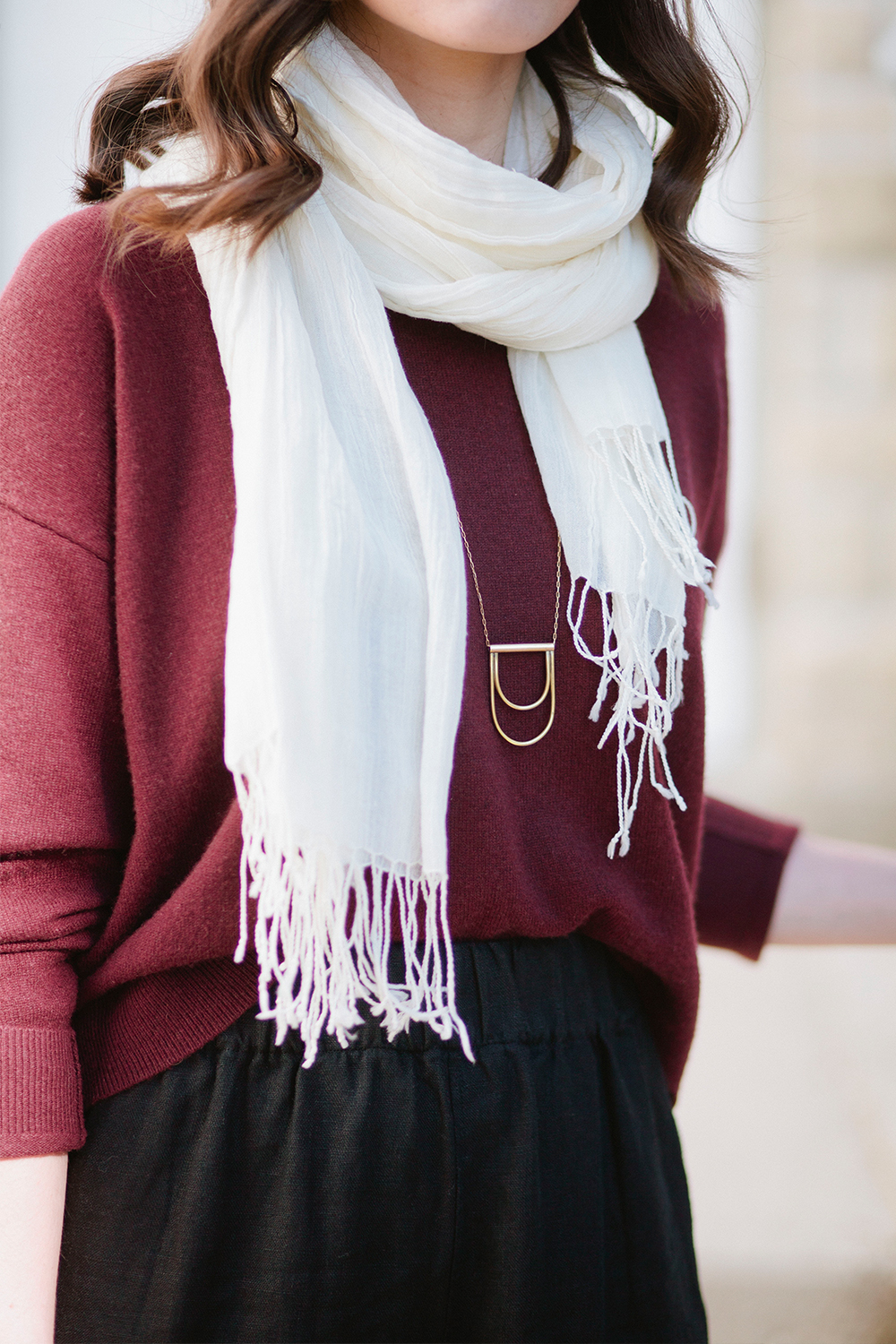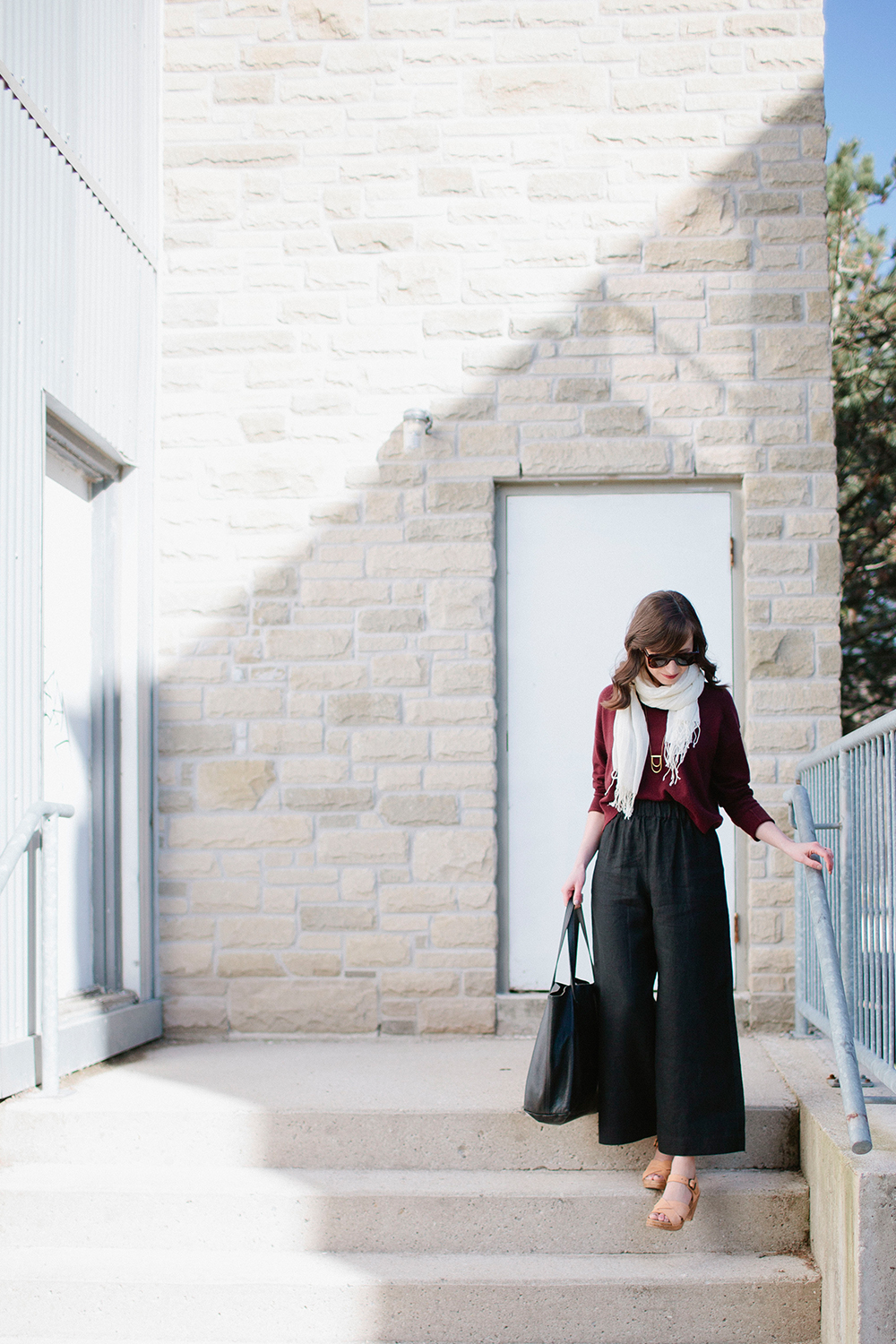 Cropped Cashmere Sweater Everlane | Tote Cuyana | Sunglasses Celine c/o Smart Buy Glasses | Clogs custom No.6 (very similar) | Necklace Another Feather | Scarf old H&M (similar option)
---

---
Huge Thank You to Jacklyn Barber for helping me bring this series to life and for helping me get over my control freak tendencies when it comes to being in photos. If you ever need a talented, creative and just generally wonderful spirit to help you take beautiful photos, Jacklyn's your girl!