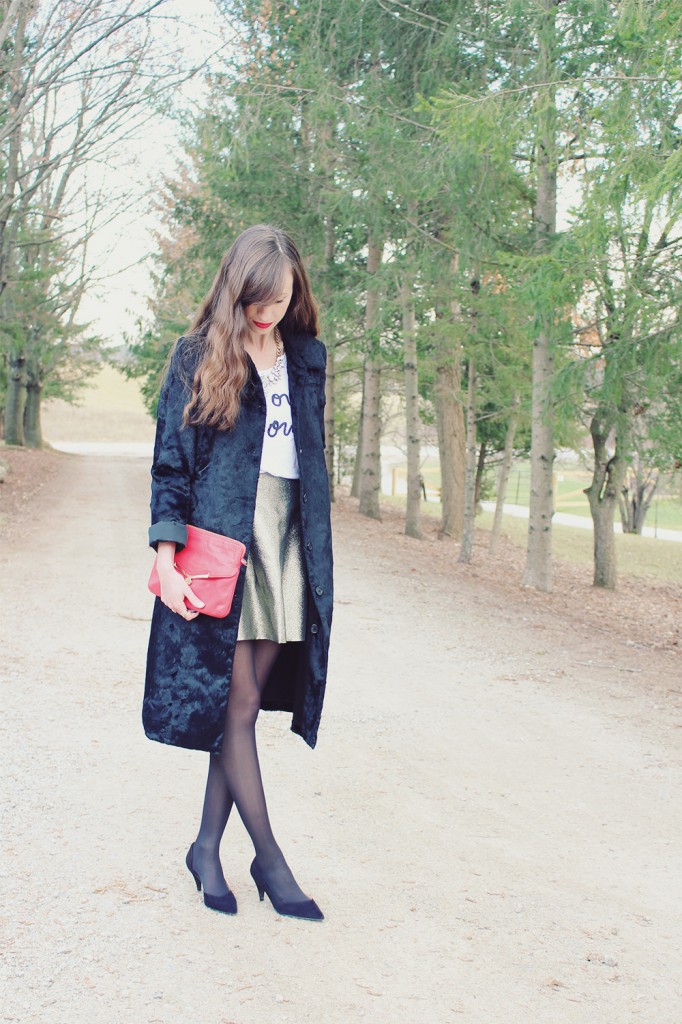 As promised, here's one way I'll be flitting about in this glittery skirt. I must say my favourite colour palette for holiday festivities is black and white with pops of red and gold. I'm always tempted by exorbitant amounts of sequins, but I went for a more relaxed approach to glitz this year. This skirt has just the right amount of shine and shimmer to catch the light without turning me into a disco ball. It's also the perfect length to be ladylike and fun at the same time. I went for a more casual look by adding a graphic tee and decided I'd do my feet a favour by wearing a lower heel.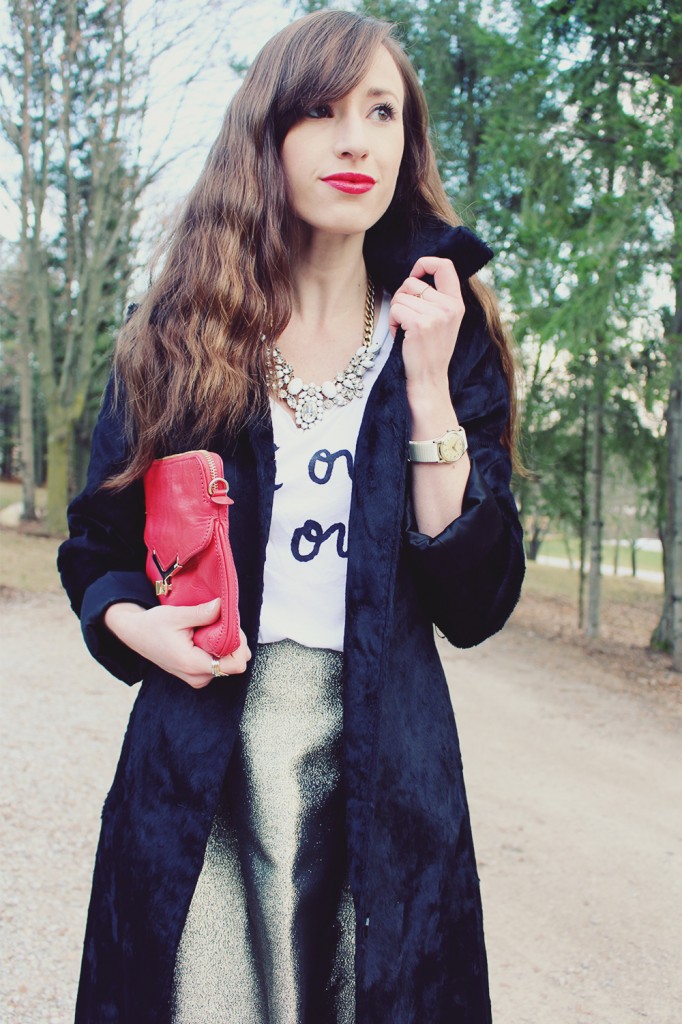 If you think this coat looks familiar, you're right, it first appeared on the blog here but it's been my go to "fancy" coat for many years. It's furry without being fluffy and elegant without being impractical, plus it's always nice to finish a holiday look with a reasonably warm coat that's not a parka.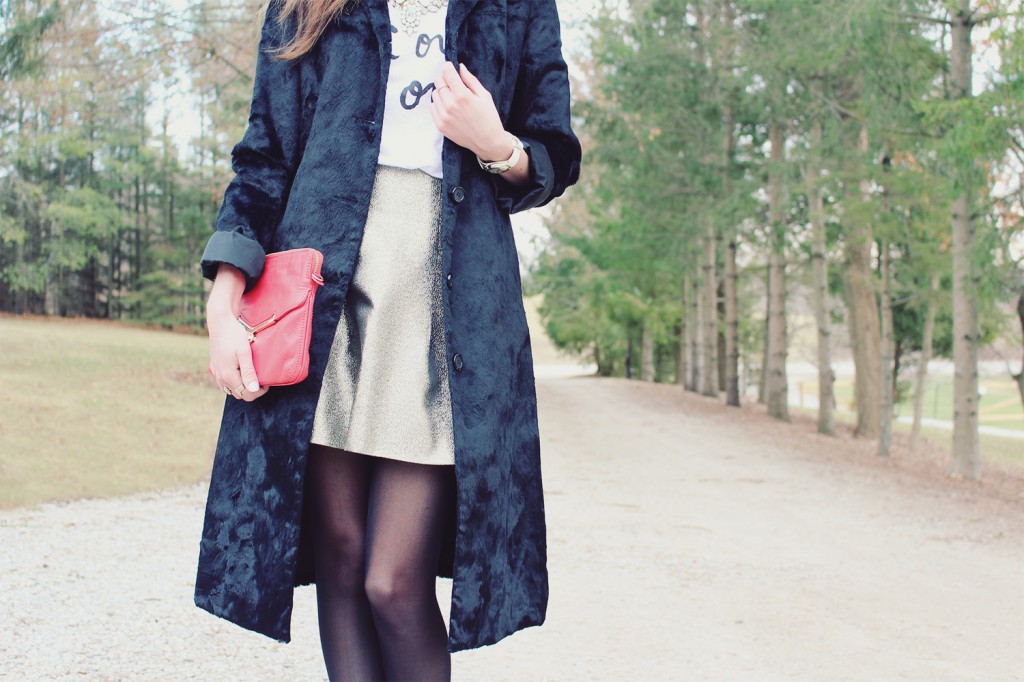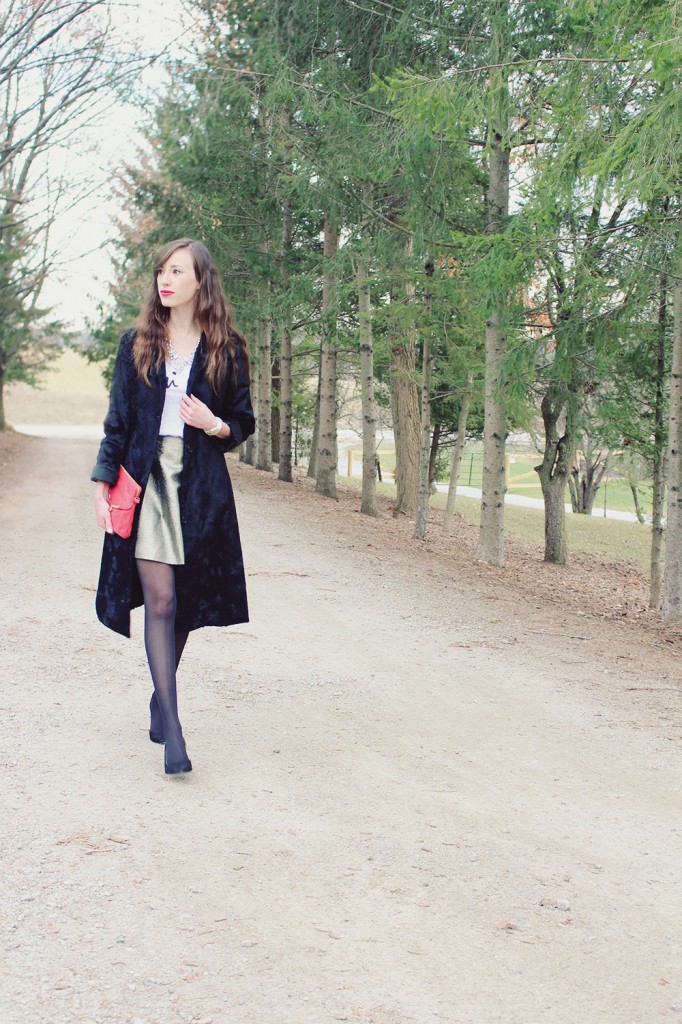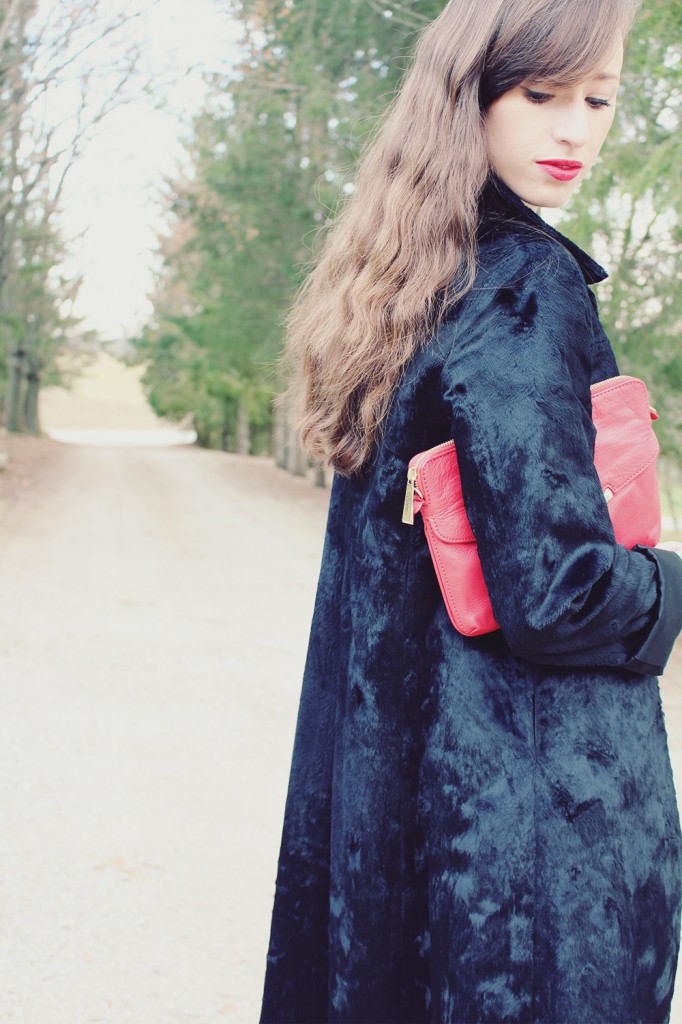 As I've mentioned before, I am brutally lazy when it comes to my hair. I love the look of soft flowing waves but I've spent too many hours meticulously curling every strand to find within a couple hours all volume has vanished. I know, I'm just doing it wrong, and I don't have the right tools but that's a problem for my future self to solve. For now I'm content to impose volume and texture on my hair by french braiding it in the morning. Then I can go about my day and just before the night's events I release the waves. With a spritz of some hold spray I'm all set.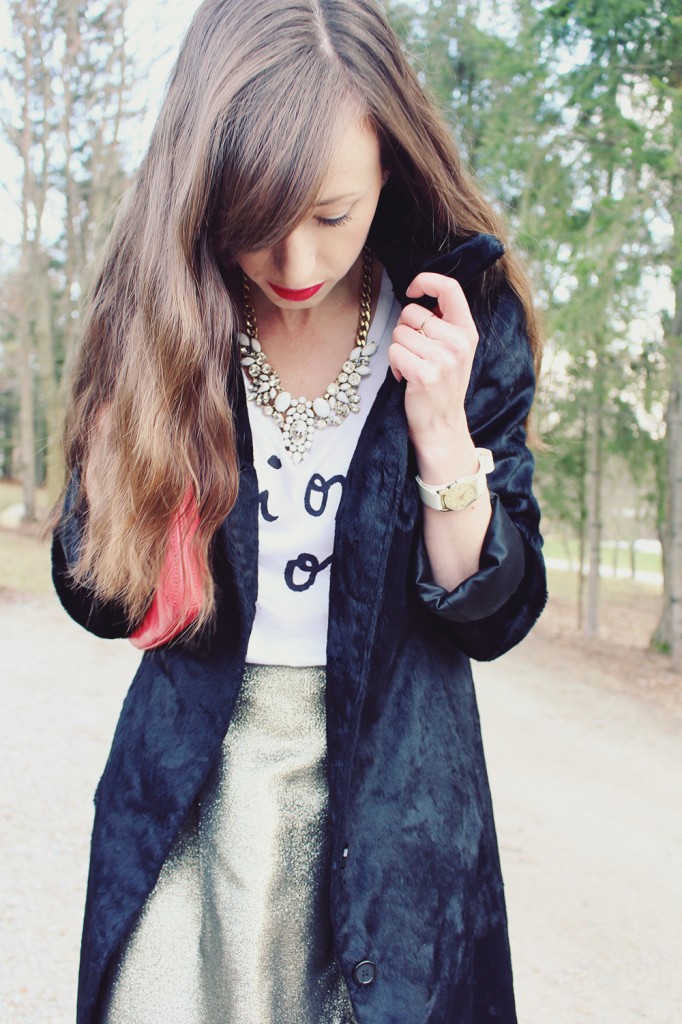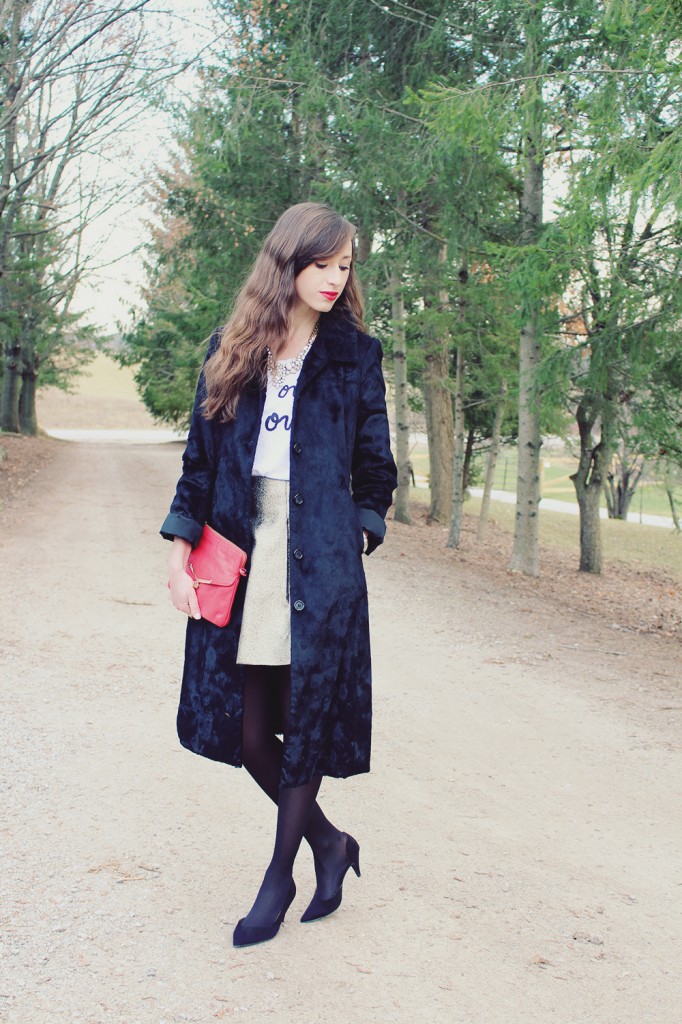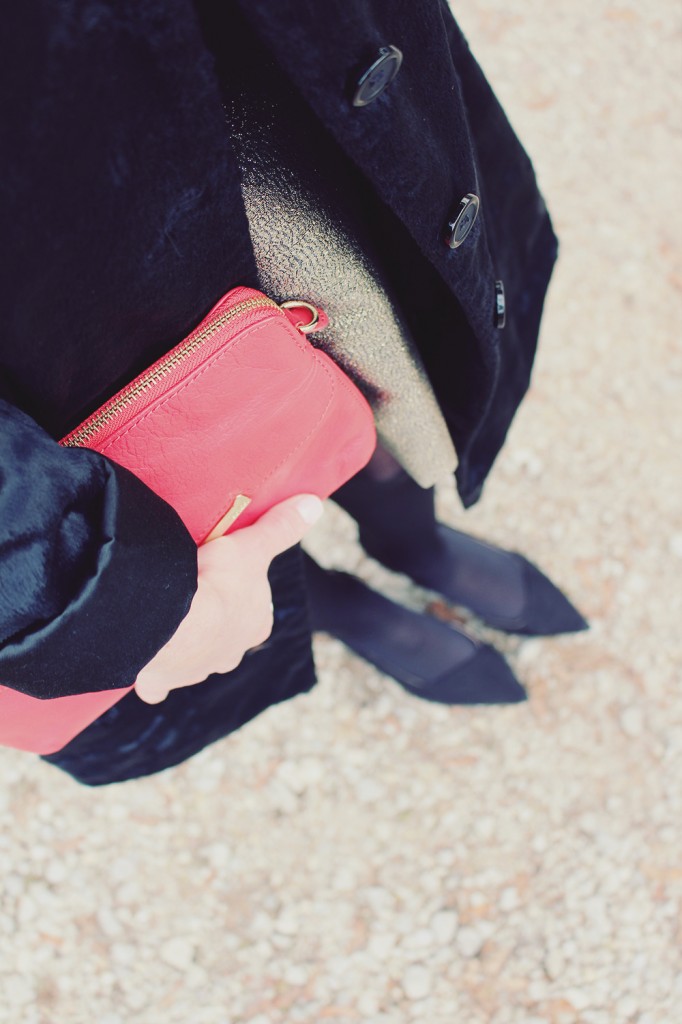 Faux Fur Coat Old Club Monaco, similar($$), similar ($), similar ($) // Skirt Madewell, similar, similar, similar // Tee Sundry // Necklace J.Crew similar, similar // Bag Botkier, similar // Heels Zara, similar, similar // Lips Rimmel Apocalips