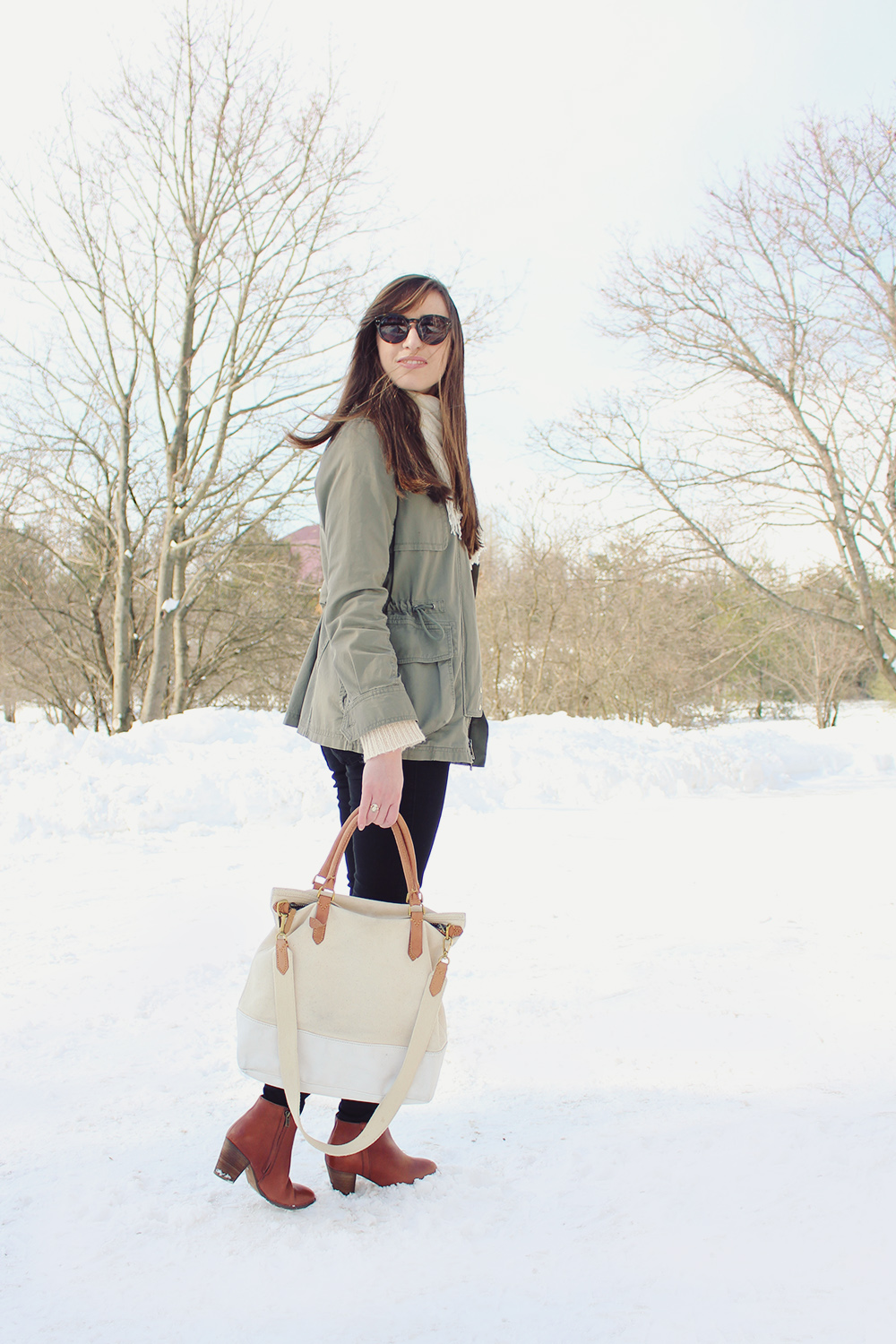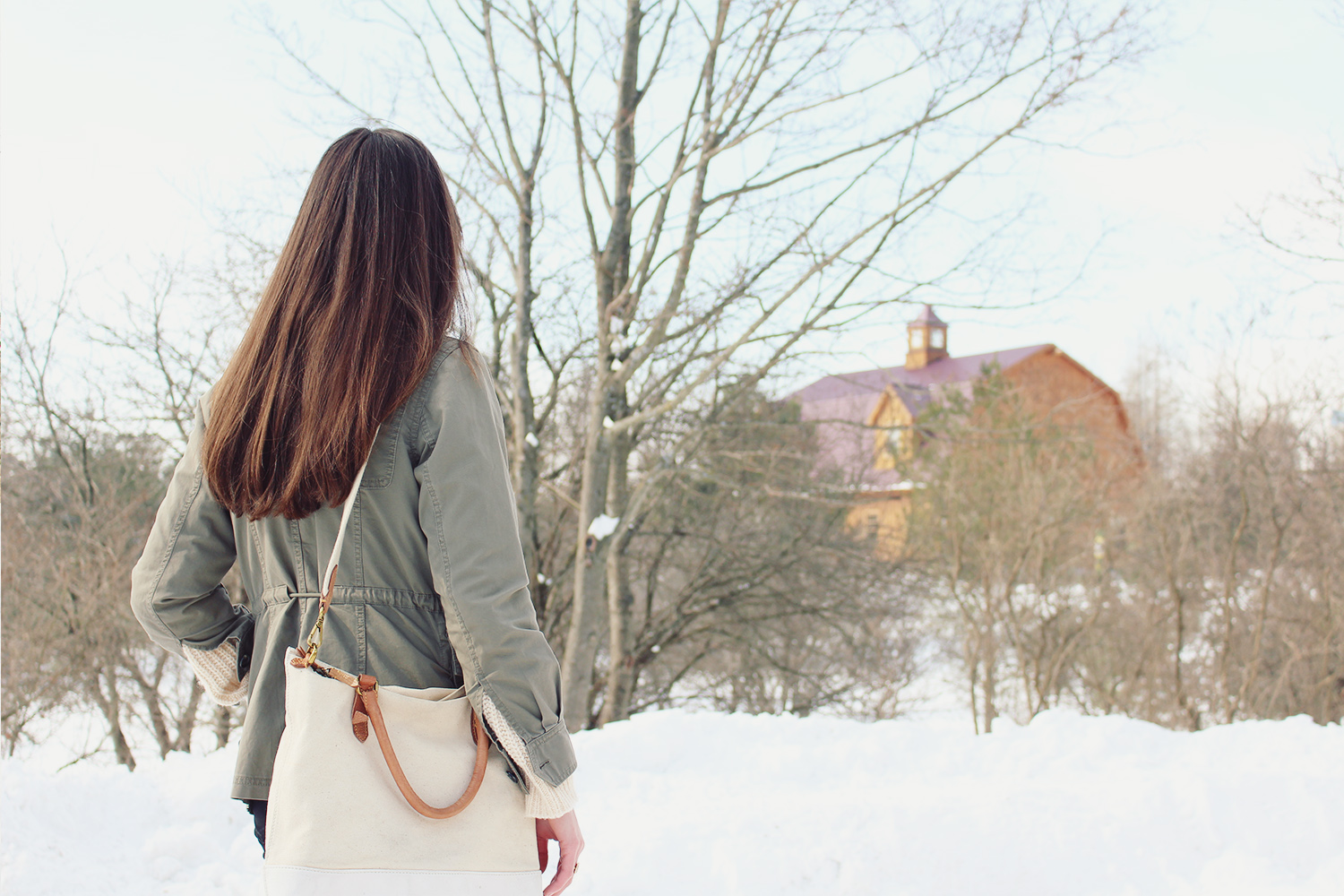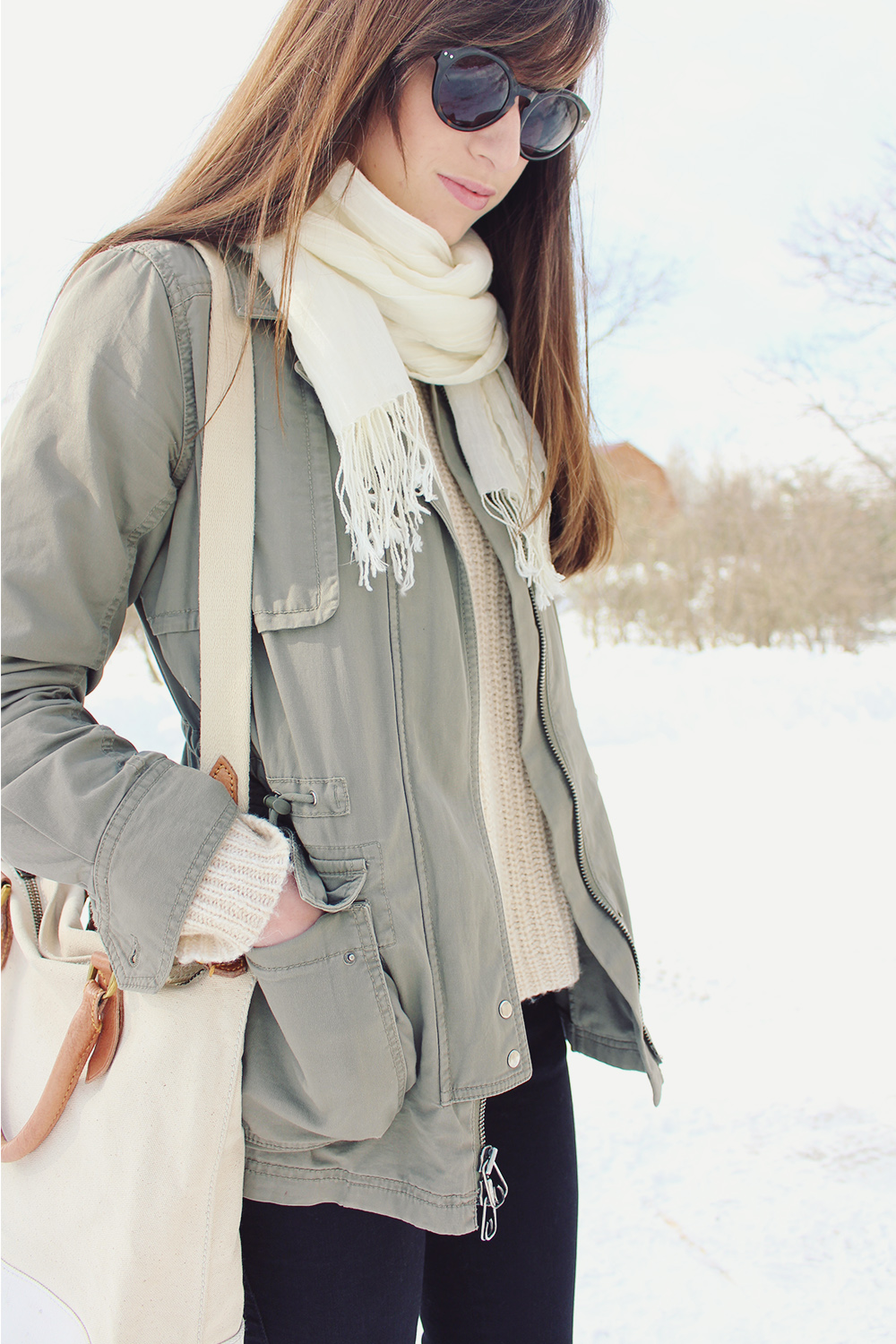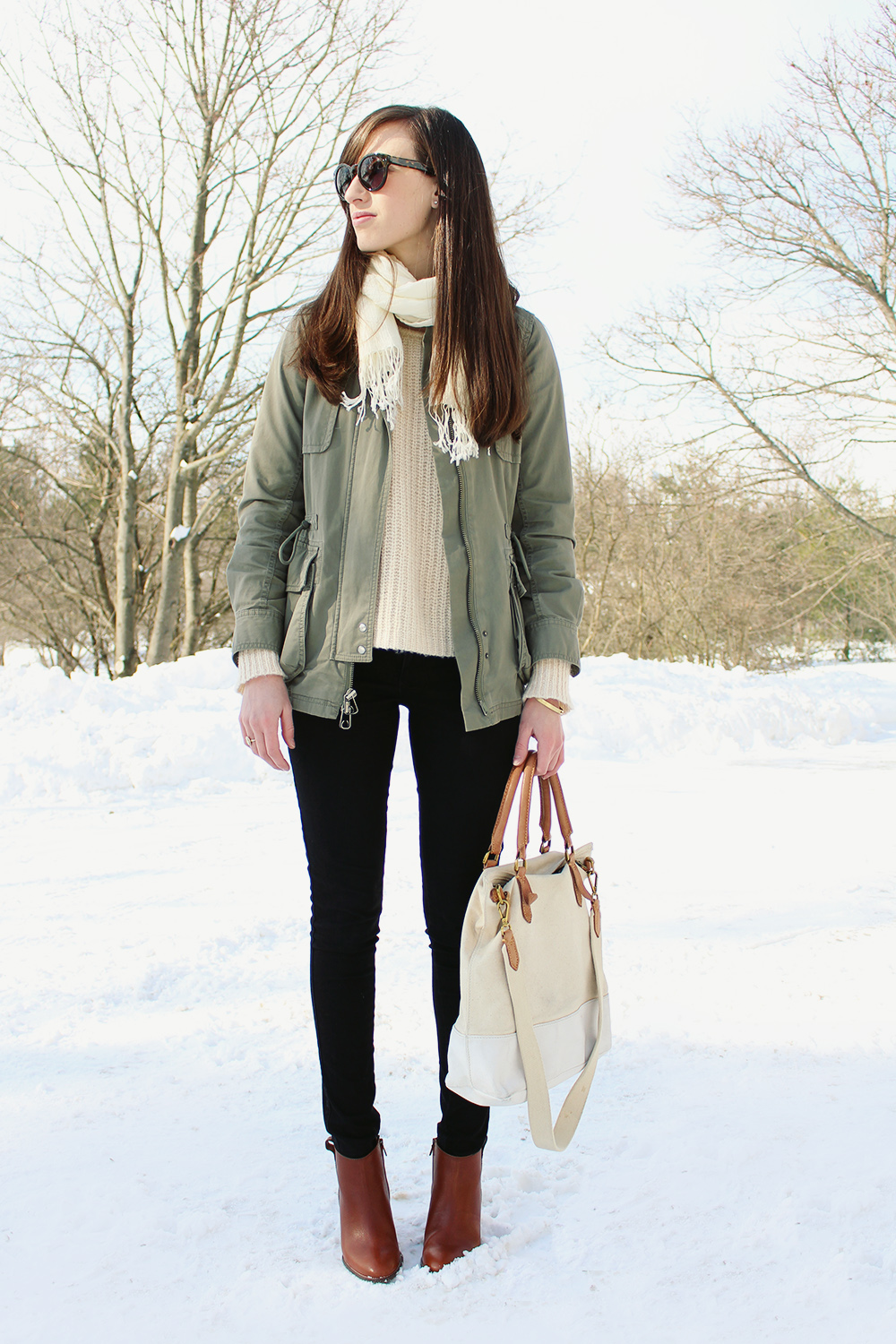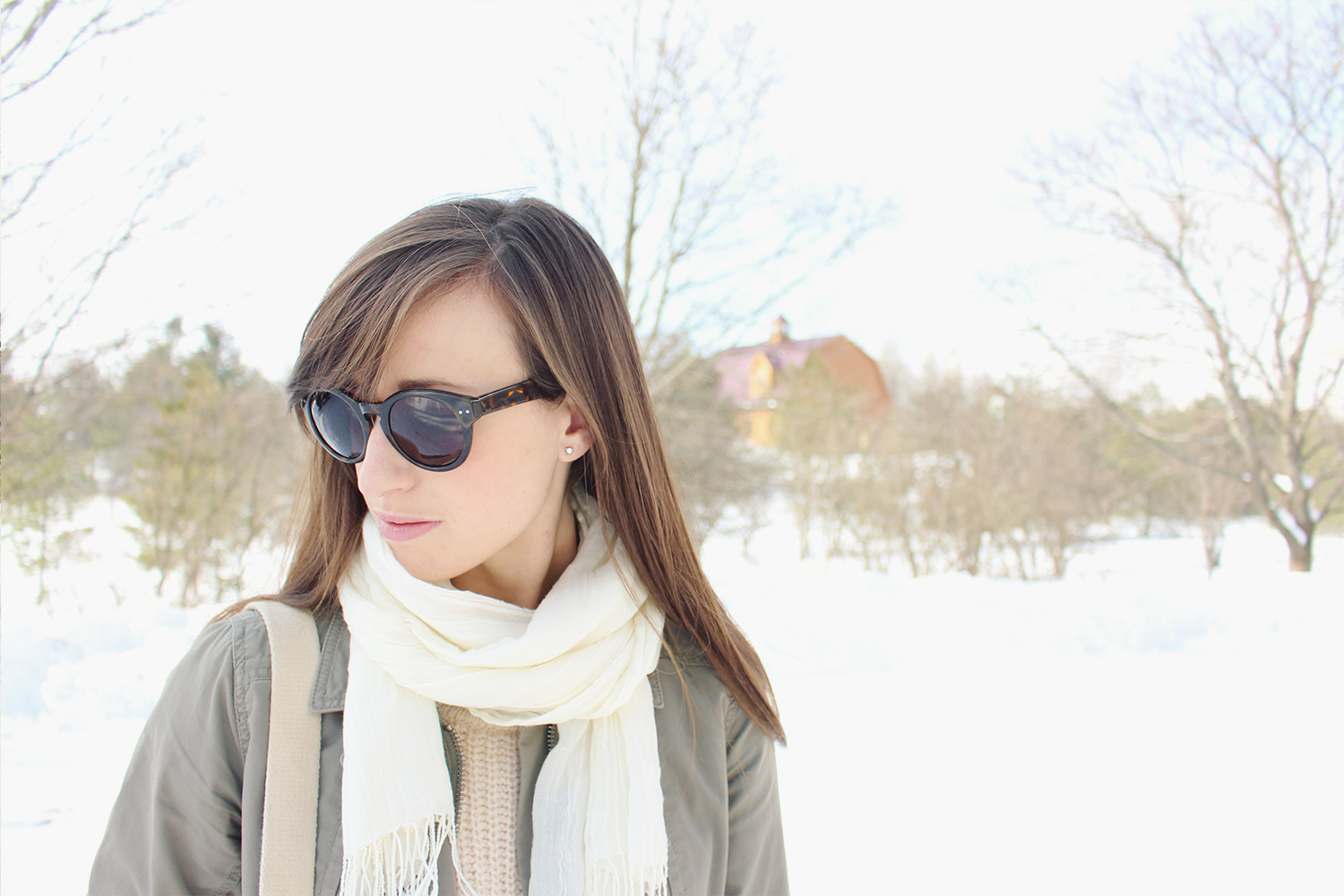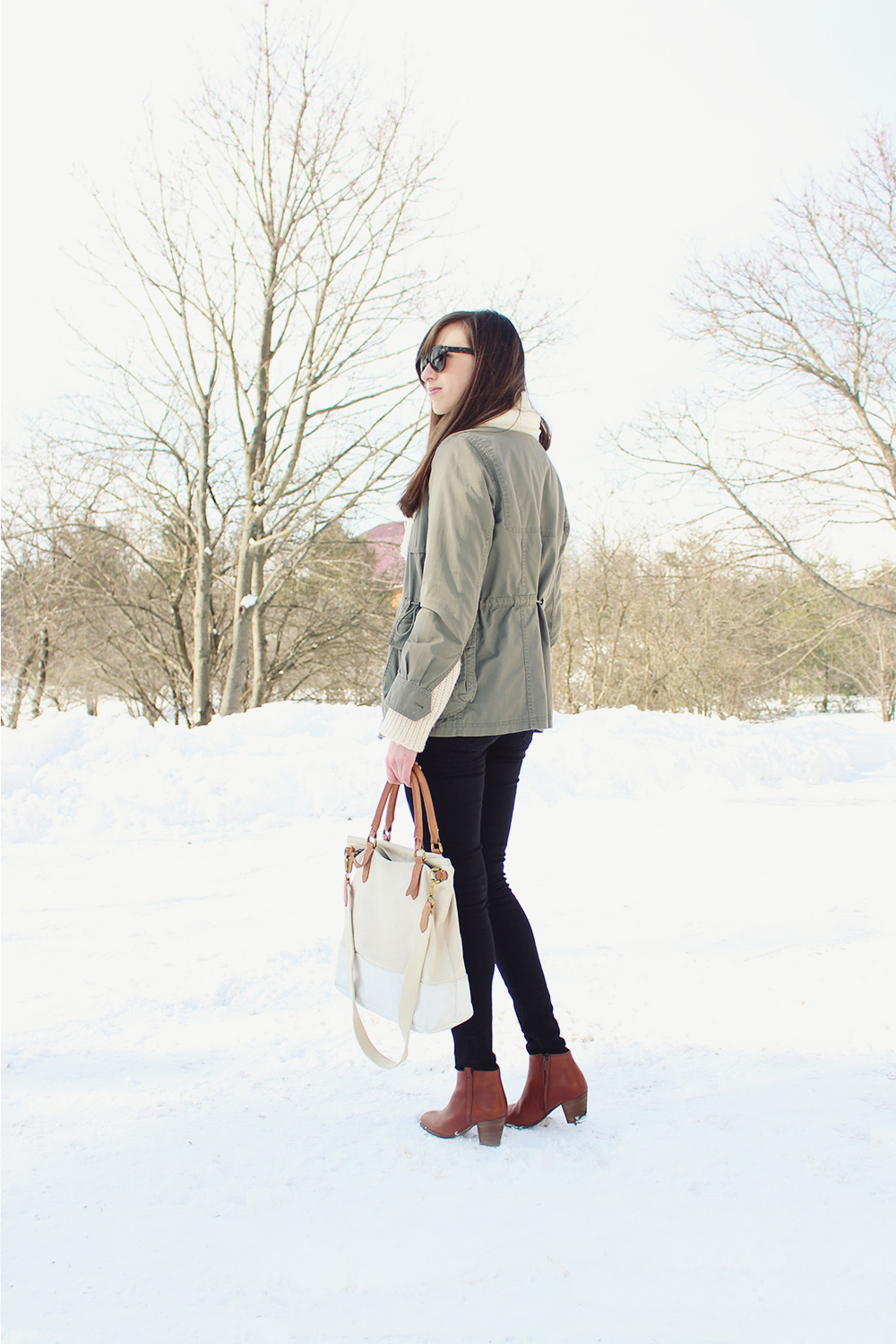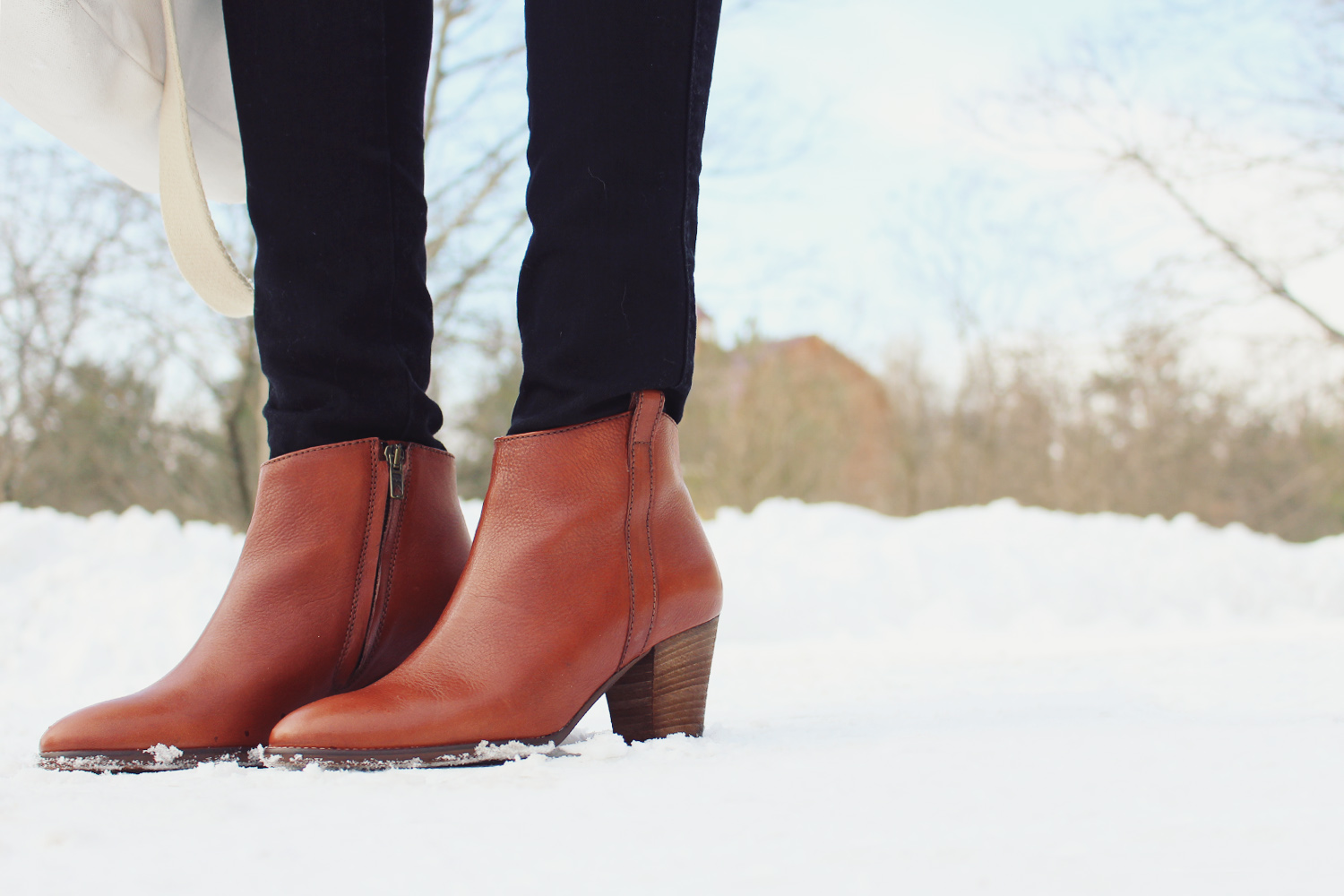 I can sense it, spring has begun it's yearly battle to break through the ice and snow and find it's way to us. It has a long fight ahead but eventually spring will prevail. I am as hopeful and as desperate as ever for it's arrival. Yesterday the sun's warmth was actually, finally, noticeable. For months it's shown it's face without extending any of it's heat at all. It was the perfect opportunity to bust out a transitional look and take my new Billie Boots for their first outdoor stroll.
It's easy to jump the gun at the first hint of spring weather. Packing away sweaters, turtlenecks and boots while letting lighter wares float to the top of the drawers. Maybe I'm superstitious, but I dare not jinx the turn in temperatures until I know there's no going back. So I'm keeping my knits in heavy rotation and my scarves and boots aren't off the hook yet (or ever really). Although I will give my woolen coats and down filled parkas a break and layer up in lighter options.
I imagine the next warm days will be few and far between but that's okay, I'll take what I can get, even if spring is just a tease for now.
What items in your closet are itching to make a warmer weather appearance? 
Jacket (Old from Club Monaco) Similar, Similar, Similar (on sale!) // Sweater by Ganni c/o BlushShop // Scarf Old from H&M // Denim Anine Bing //  Boots Madewell (on sale!) // Tote Old Madewell Also Great, Also Love // Sunnies Madewell