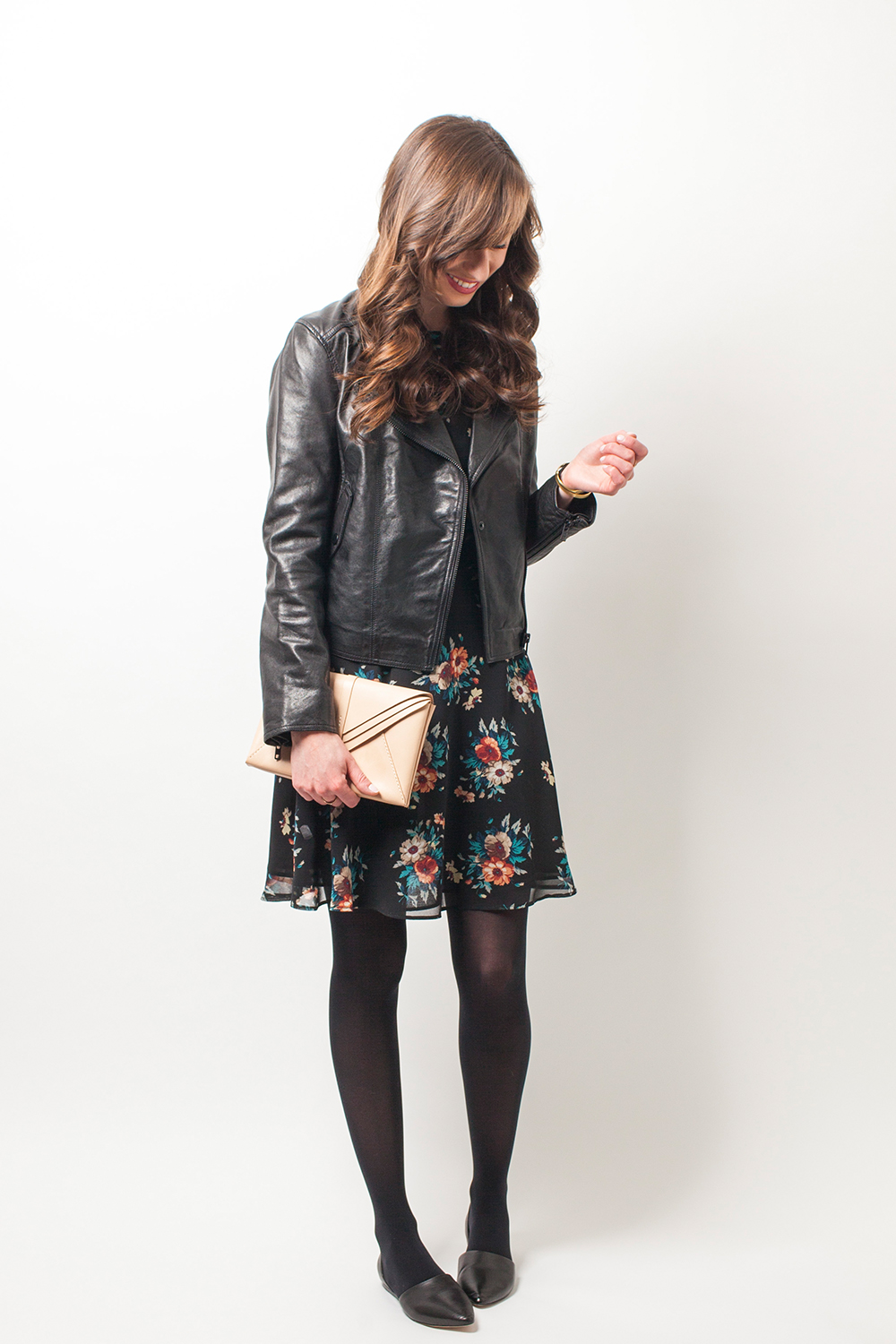 Ah spring! Being able to officially say and FEEL that it's here is a glorious thing. Even though the garden isn't green just yet, let's briefly touch on spring florals, shall we? This dress instantly jumped out as a perfect print to guide me out of winter. Being naturally drawn to black and not an overly 'girly' dresser it's just the right amount of feminine and flirty. Even though double digit temperatures tempt bare legs and open toes, when it's still only 10 degrees max and dropping down to 0 or so at night I don't want to overexpose myself. As much as I'm just about ready to burn every pair of tights in my closet they still serve a purpose on a cold night out. So I'm wearing them, albeit reluctantly, with pretty florals and classic leather goodies that make it all okay.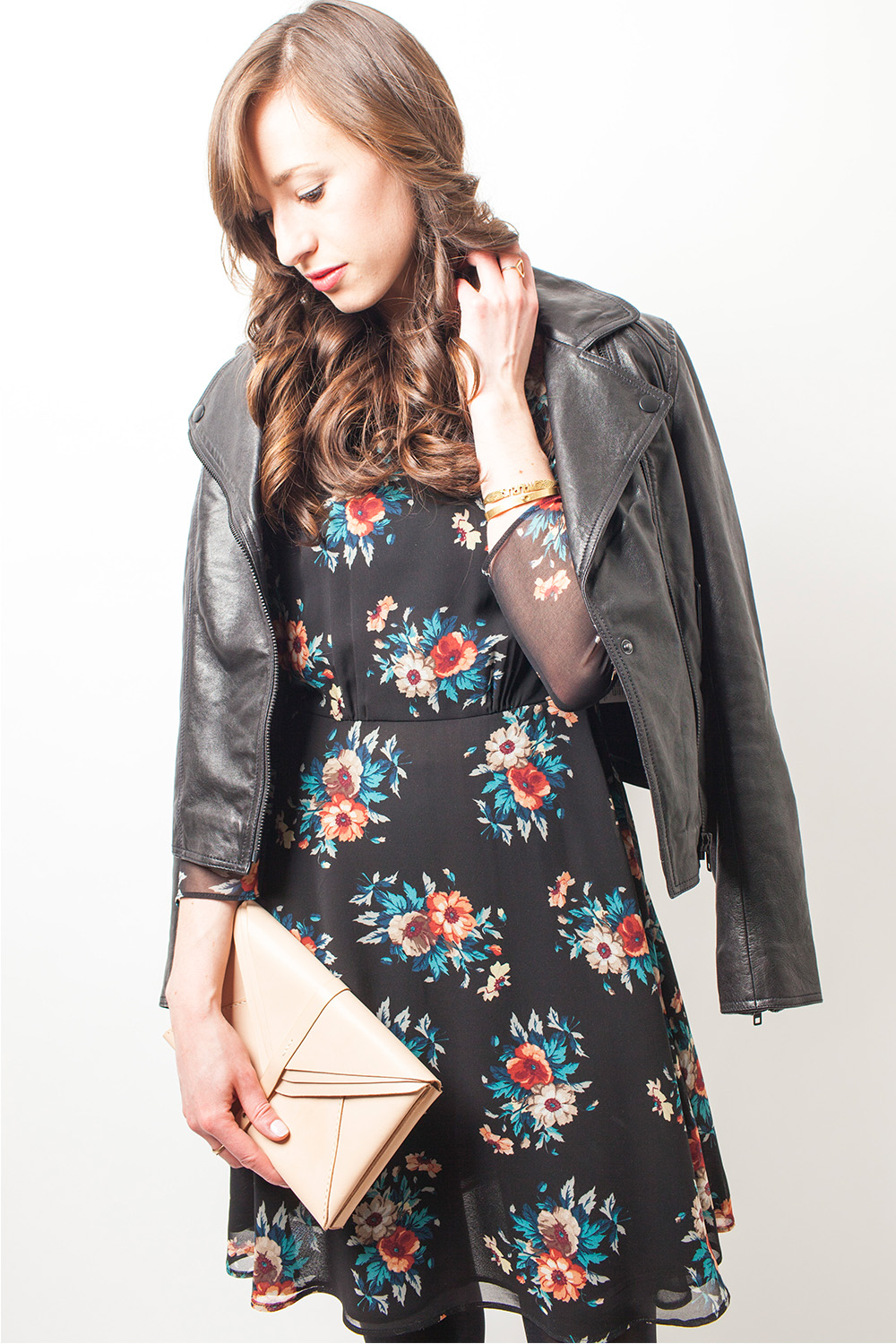 I've kept faithful to my closet mission to 'Buy less, choose well' focusing on quality over quantity with a focus on chic and classic pieces that I'll wear again and again. That said, when I spotted this floral dress from Zara I was instantly smitten and I'll admit that it was an impulse purchase. Yet, somehow it's ended up being one of the pieces in highest rotation these days, whether it's fancied up for a bridal shower, out for date night or even under a sweatshirt for a more relaxed look. Maybe it's the ultra flattering cut, unexpectedly cute and sheer details or just the fact that I've never had a dress like quite like it. Regardless, it's testing my closet mission boundaries and I can't say I mind.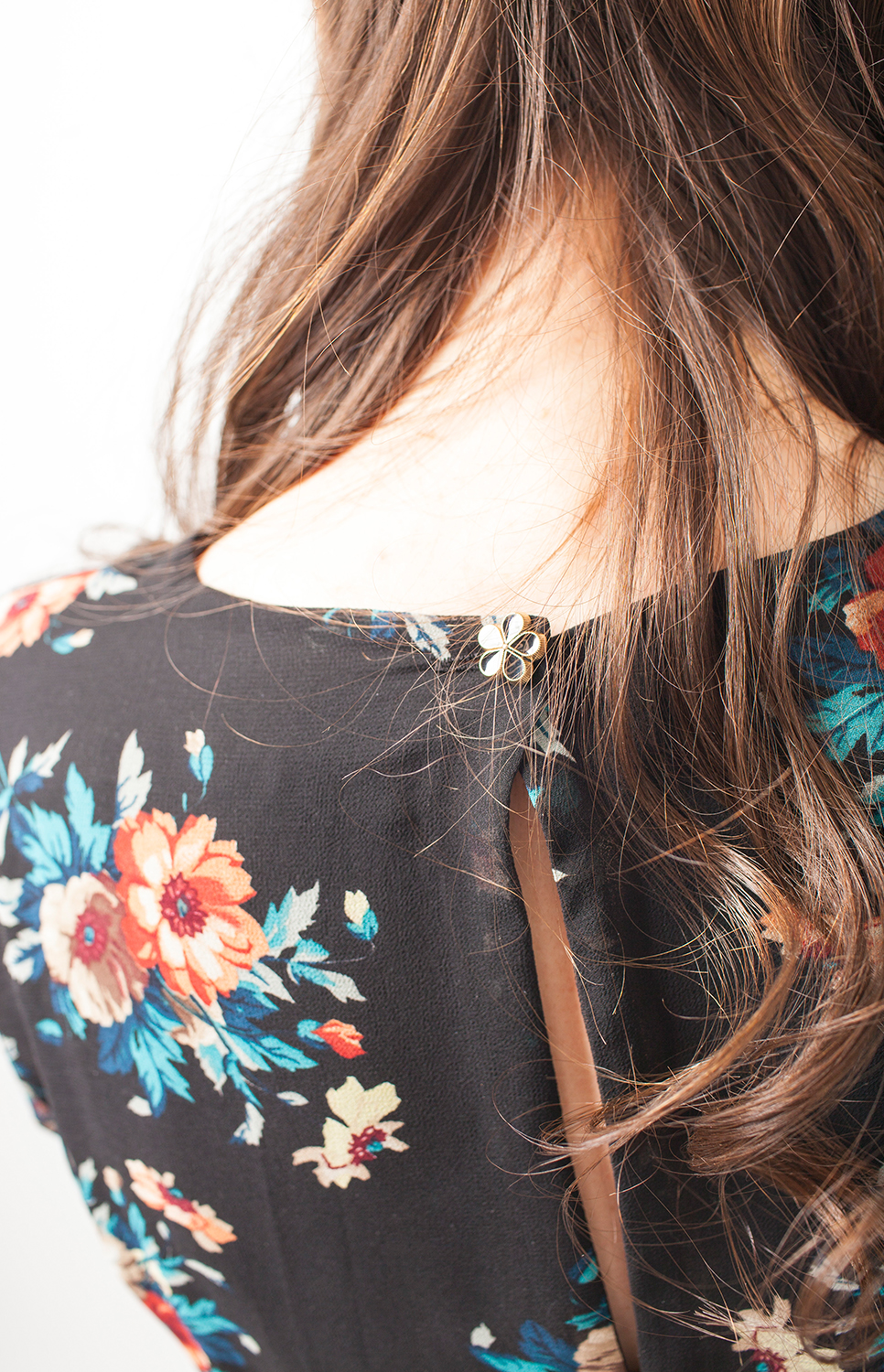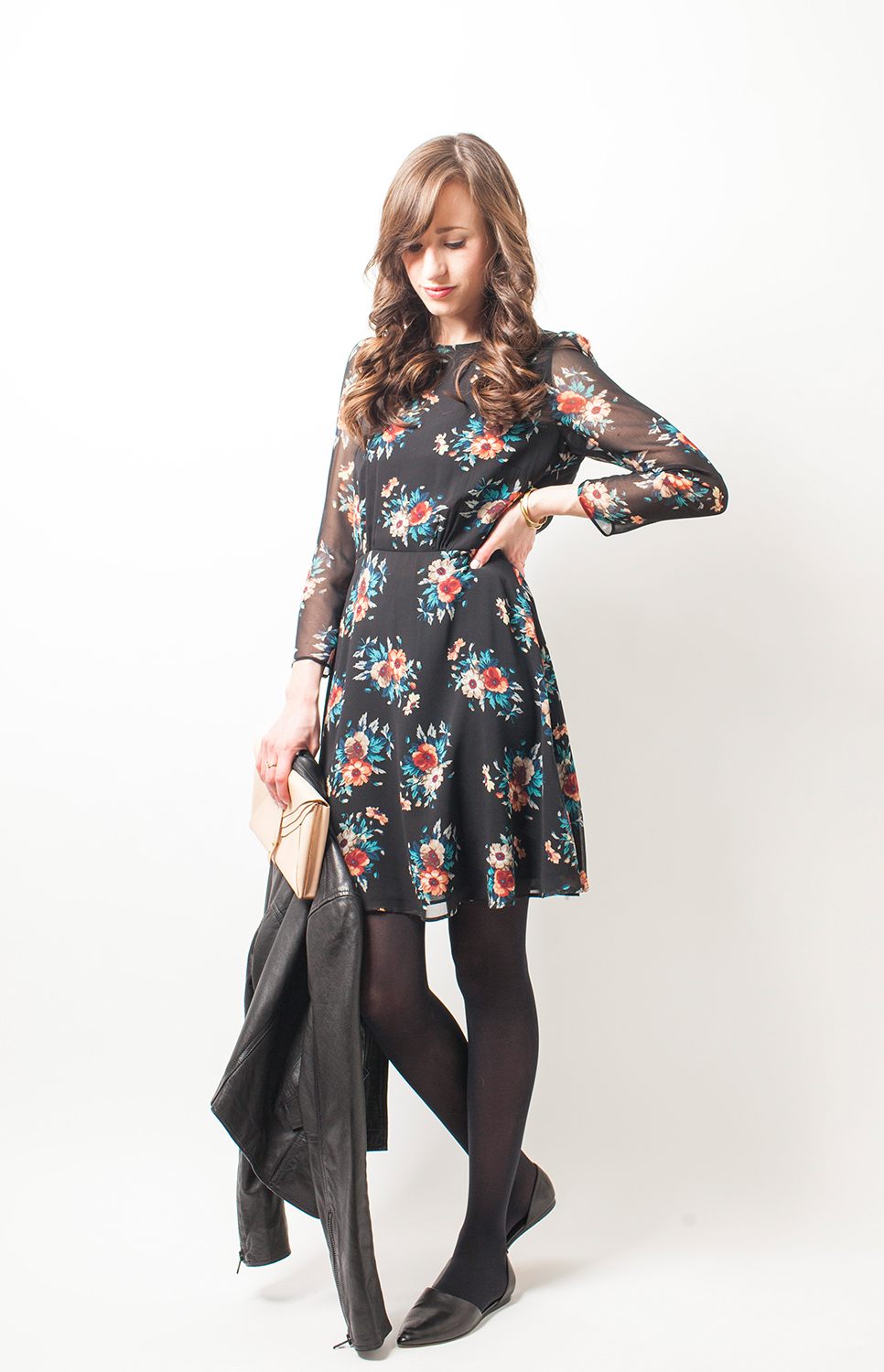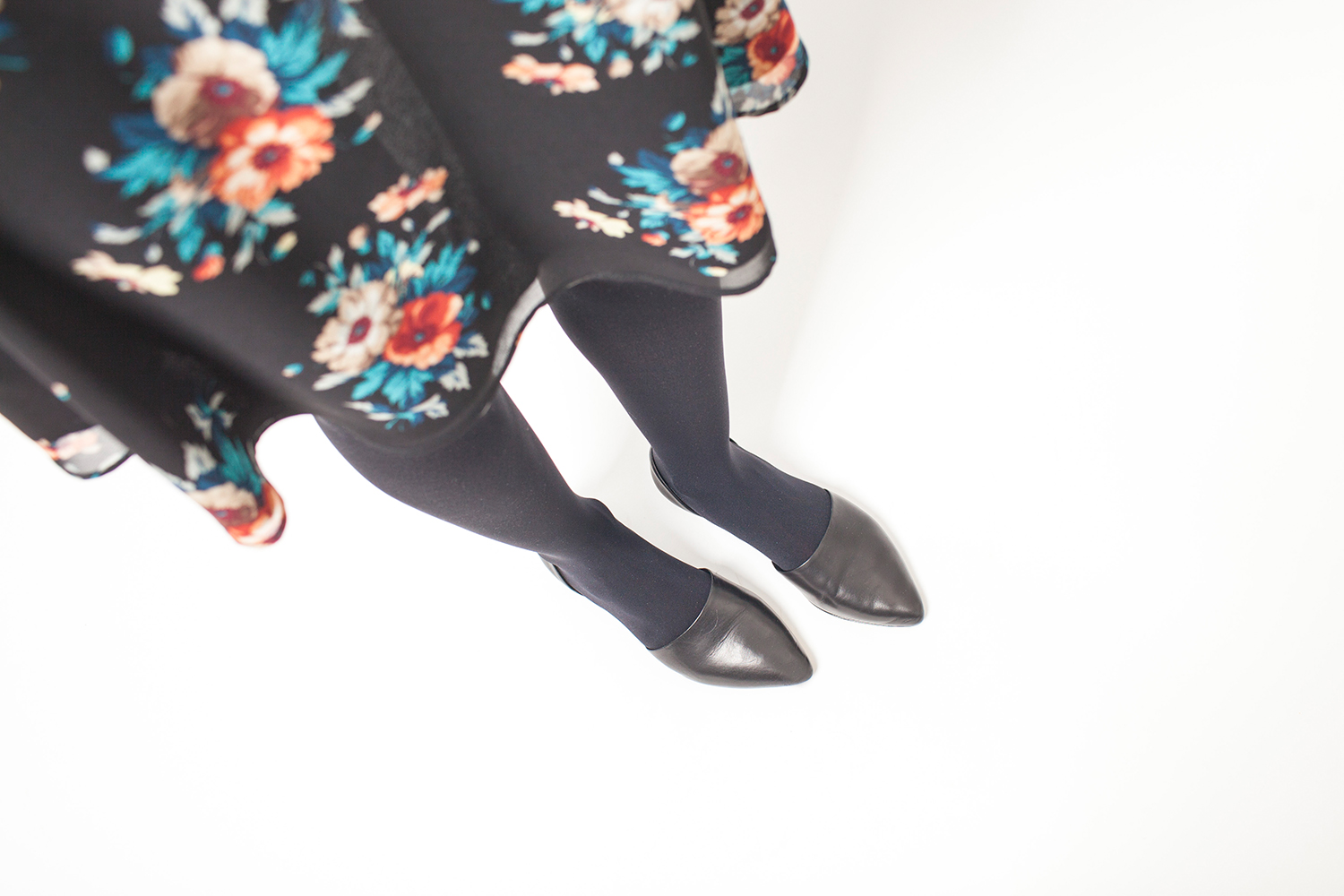 Stay tuned for Spring Florals Part 2 when I ditch the tights and switch up items for a late spring look that's perfect for toastier temperatures!
Dress Zara // Leather Jacket Madewell // Flats Vince // Clutch Boticca // Tights H&M
Photos by Agata Piskunowicz.