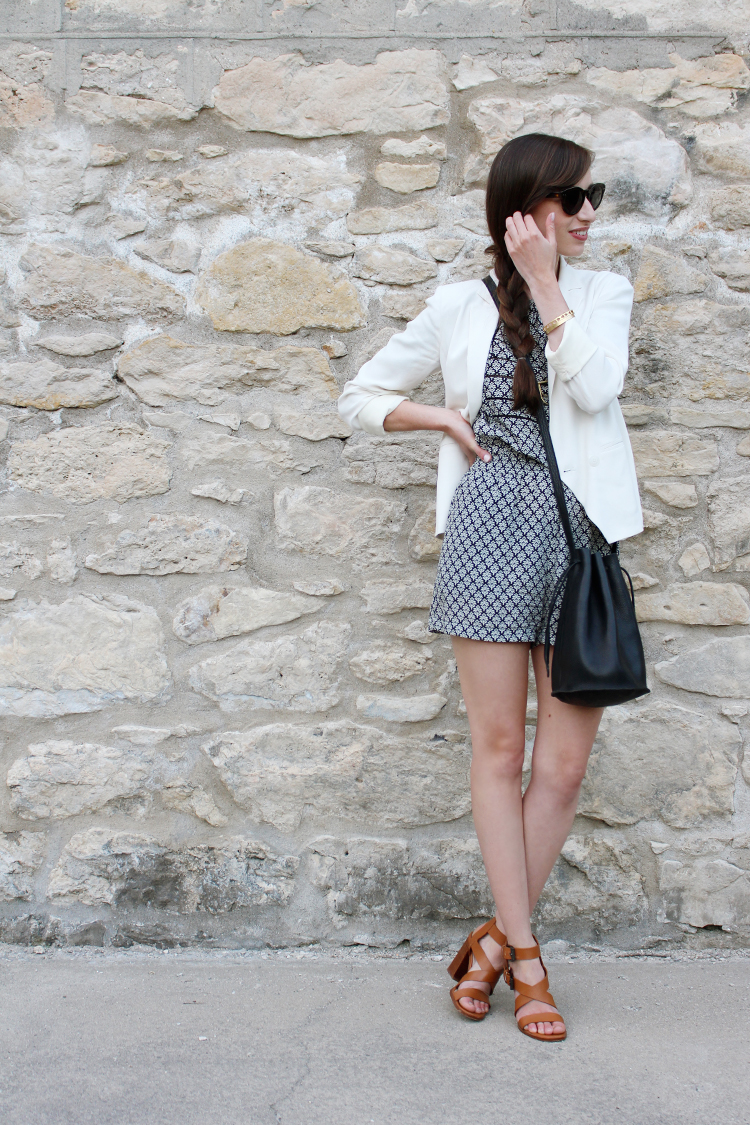 Rompers are a precarious little closet item. They're easy, fun and youthful but slightly daring at the same time. There are thousands of options out right now but I knew this silky little fellow was the one for me. How? Well it just so happened to abide by my 3 key rompers rules, which are as follows…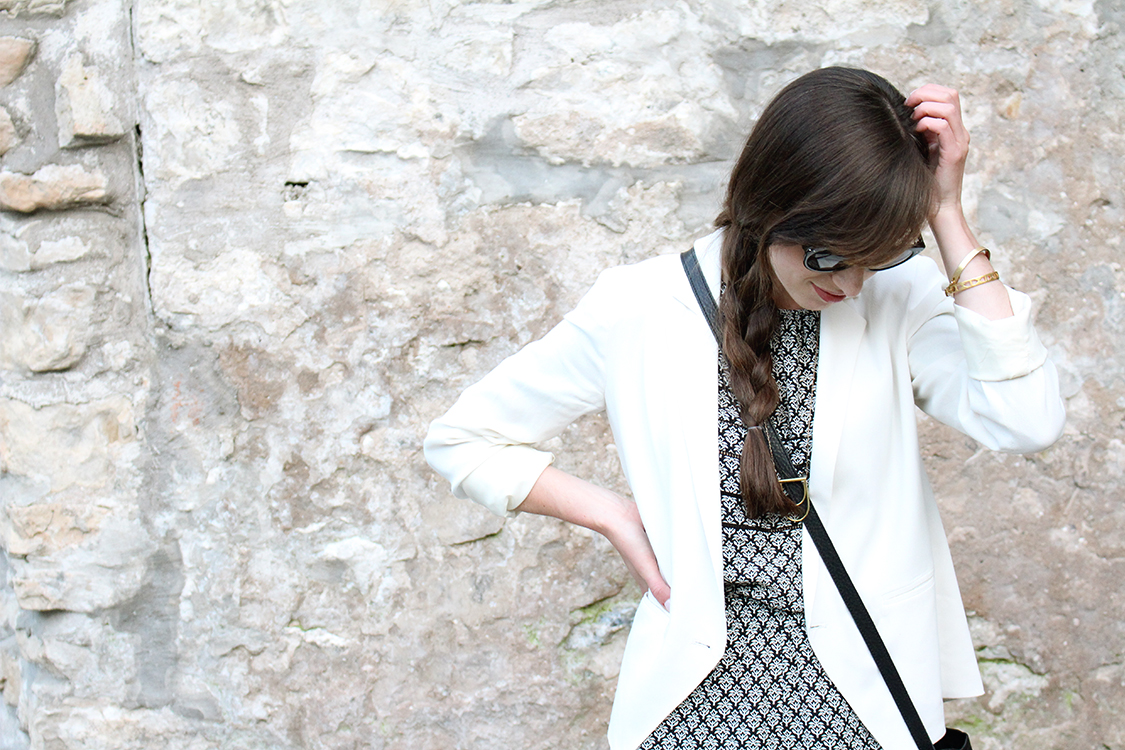 1 – No Bootilicious Action – Why are so many rompers SO short? I'm not even a particularly tall person and my butt is barely concealed by half the rompers I've tried on. These have a 4 inch inseam so even when the waist is worn higher the shorts aren't scandalous.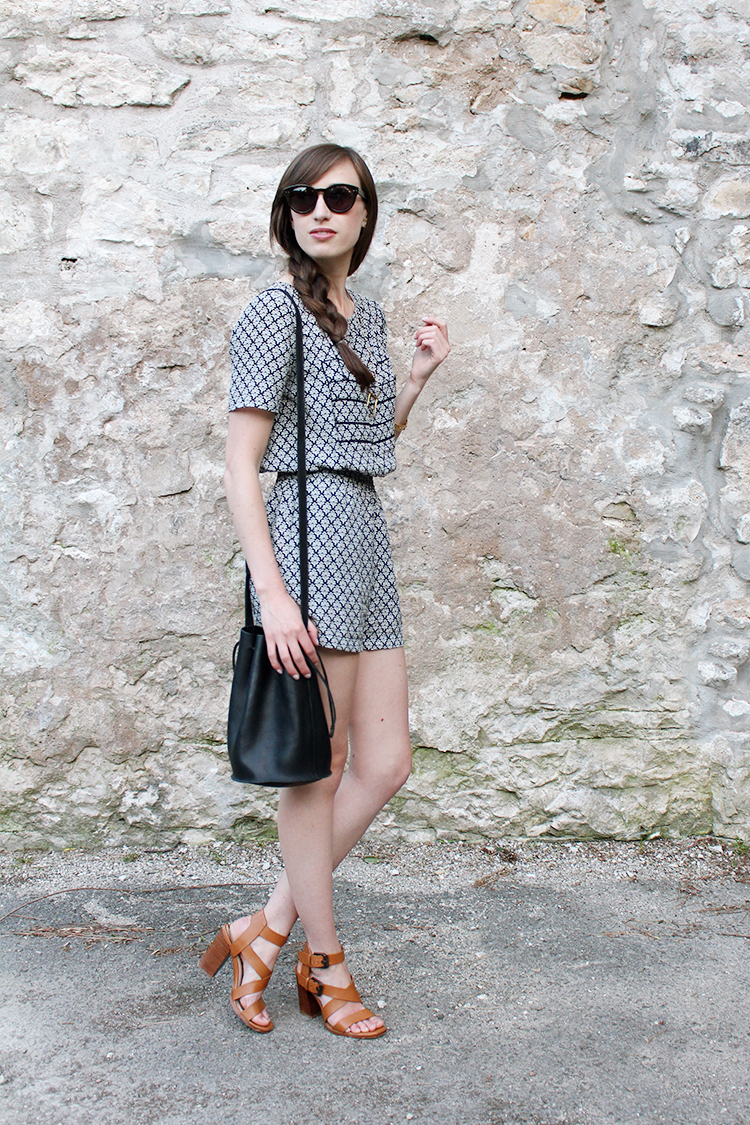 2 – Flattering Waistline – So often rompers have a low waist (probably in an effort to offset the short length) and that is not a look I can pull off. Well, unless I'm going for shapeless frump. This one hits right at my natural midsection with a wide cinched elastic waistband. The shadow from the oversized top half makes for an added slimming factor too. Bonus!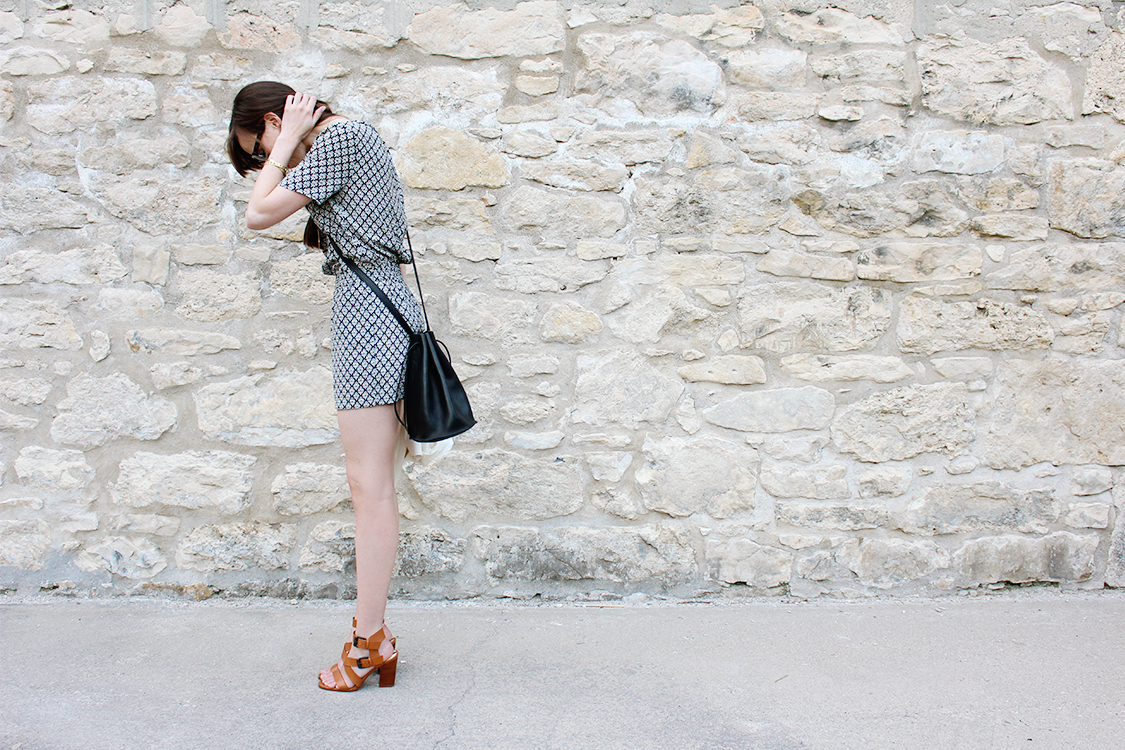 3 – Easy Exit – Sometimes nature calls and there is no postponing the inevitable. It's at that moment that wearing a romper can feel a lot more like a straight jacket. Belts and buttons are obstacles I can't afford to have in my way. An elastic waist and simple zipper make for a much less panicked trip to the loo. Not terribly glamorous I know but practicality has to play a part in wardrobe decisions.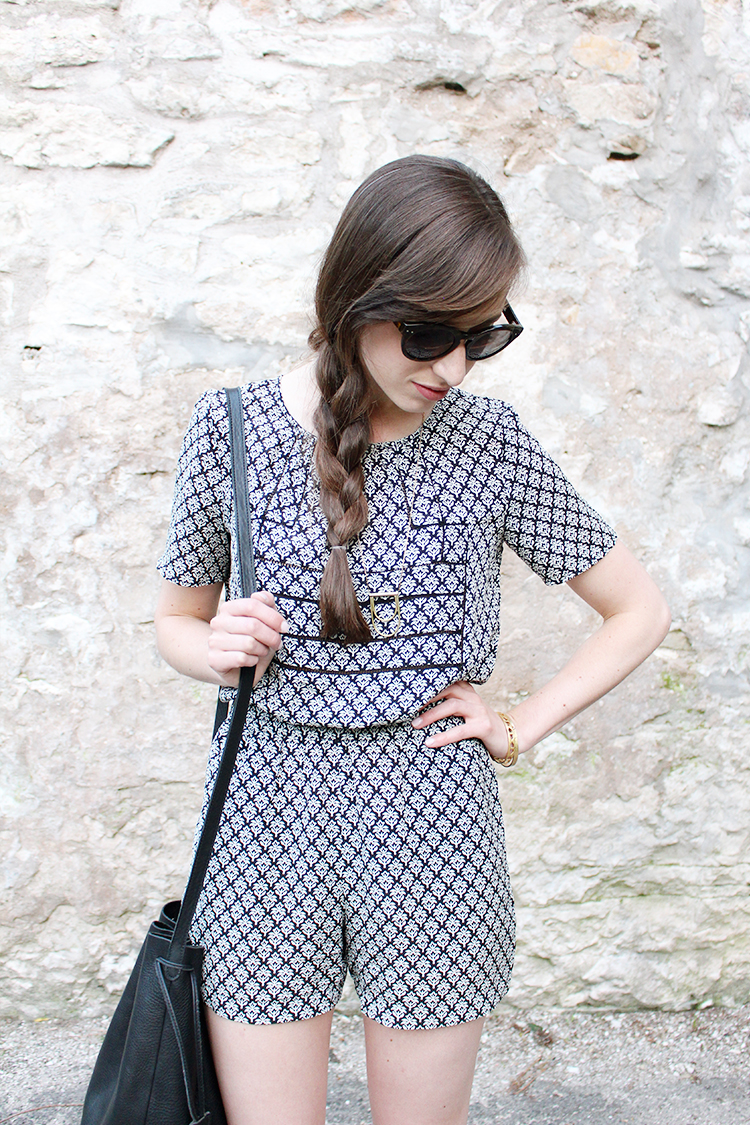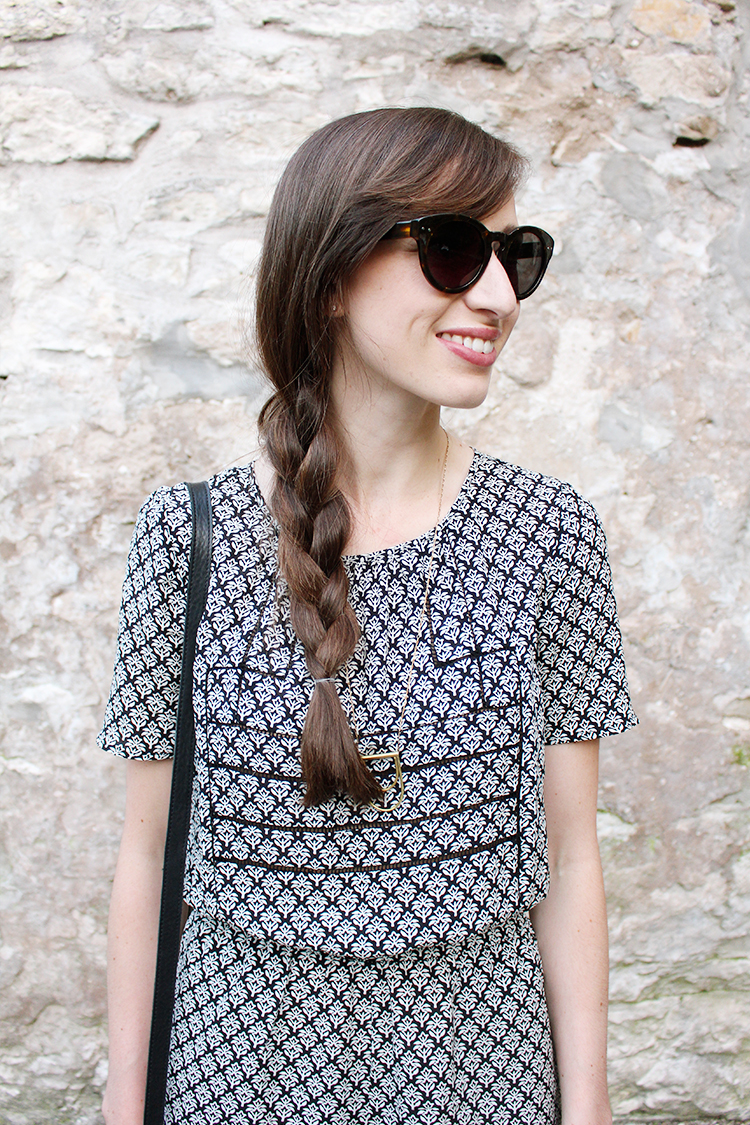 Romper Madewell // Bag Baggu s/o Similar, Similar // Sandals Zara // Bangles Madewell // Necklace Another Feather // Sunnies Madewell (on sale) // Blazer Similar, Similar, Similar, Similar
Thanks to D. Ruhl for the photos xo