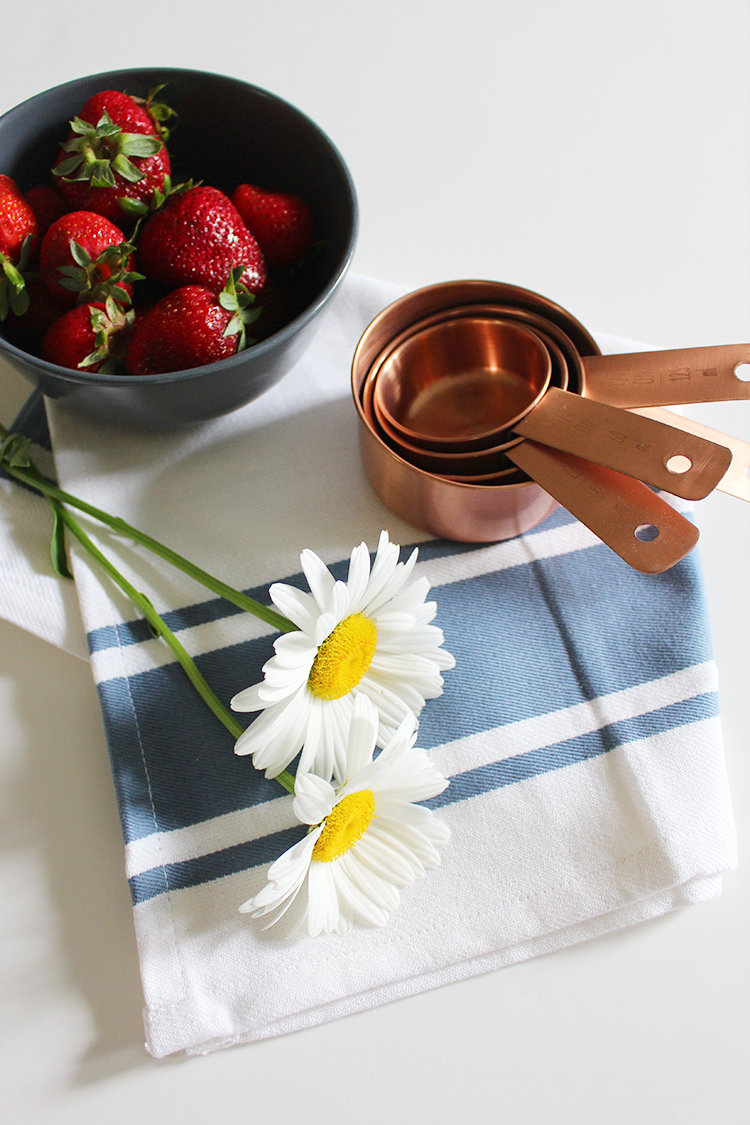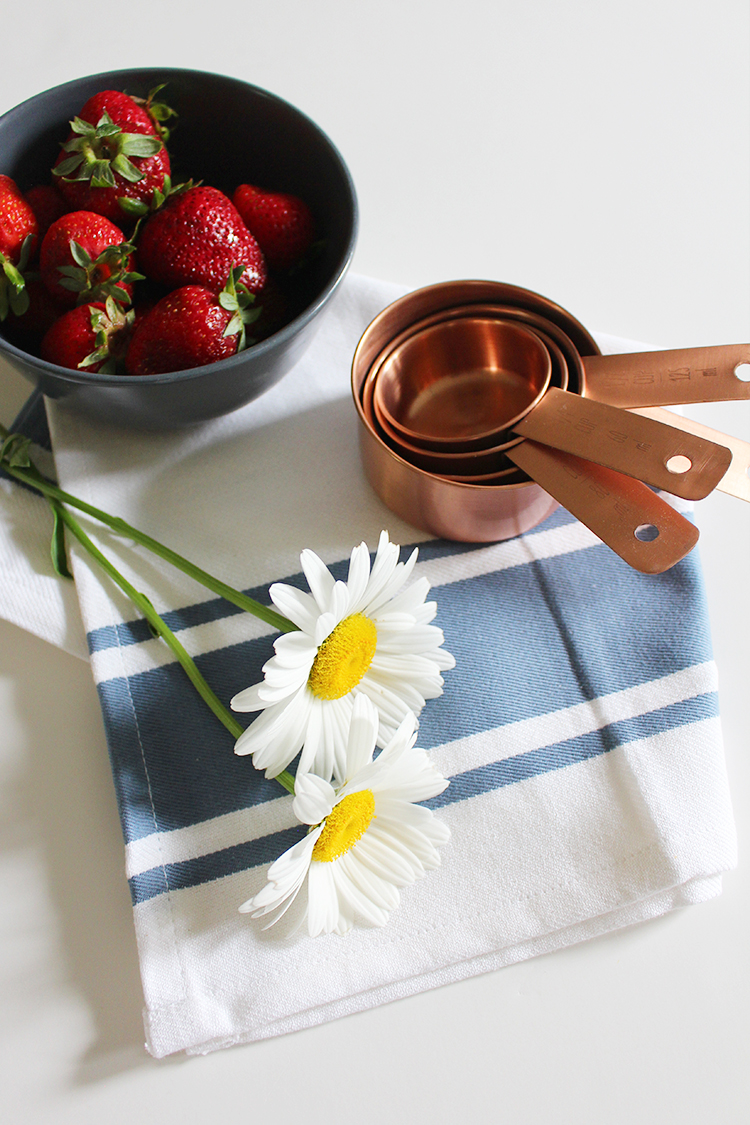 July has a unique feel to it. I'm somehow both completely content but also highly motivated. I think it must be a combination of the hot sun and long bright days. Plus everything seems to be coming into it's prime right now. Fruits and veggies are just plumping and perfecting themselves for consumption. As such, July has brought out some domestic instincts in me, one of which is my love for culinary creations. I've always dreamed of having a sort of modern country kitchen. Think all white cupboards, hanging cast iron skillets and lots of butcher block with copper accents here and there. So while our current kitchen is many months from any resemblance of what I just described, I decided to pick up a few goodies that would help me feel like I was working in a country kitchen after all. The first of which were some freshly snipped daisies from my parent's garden.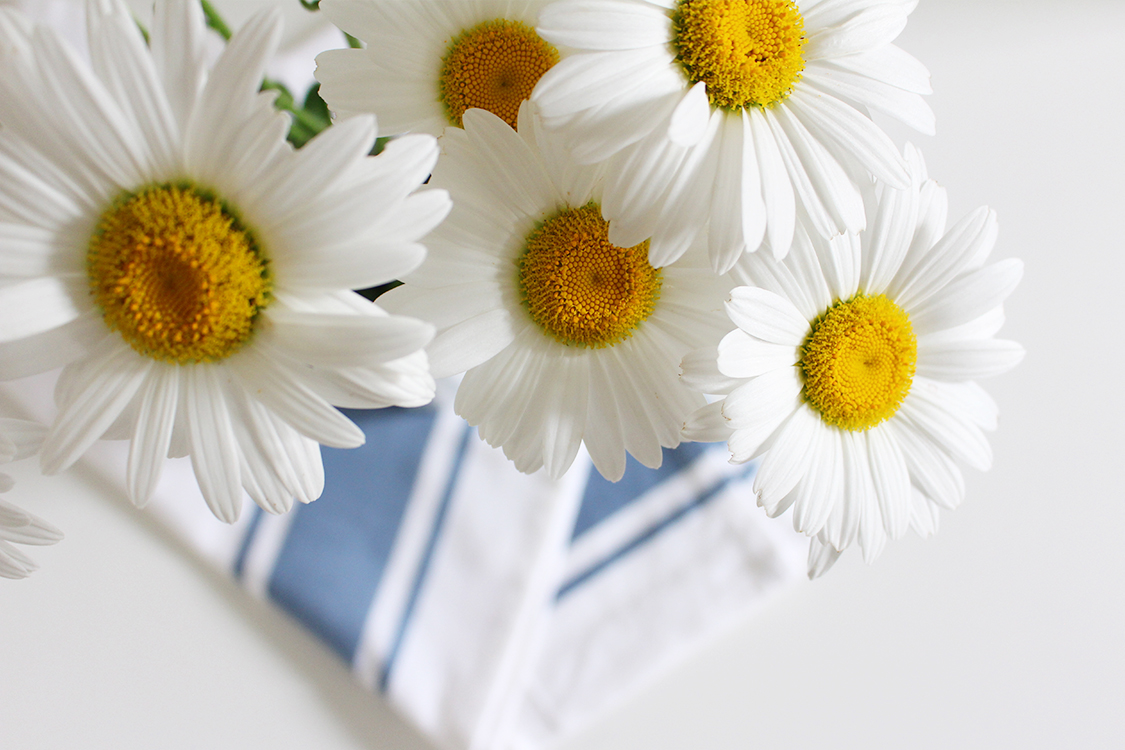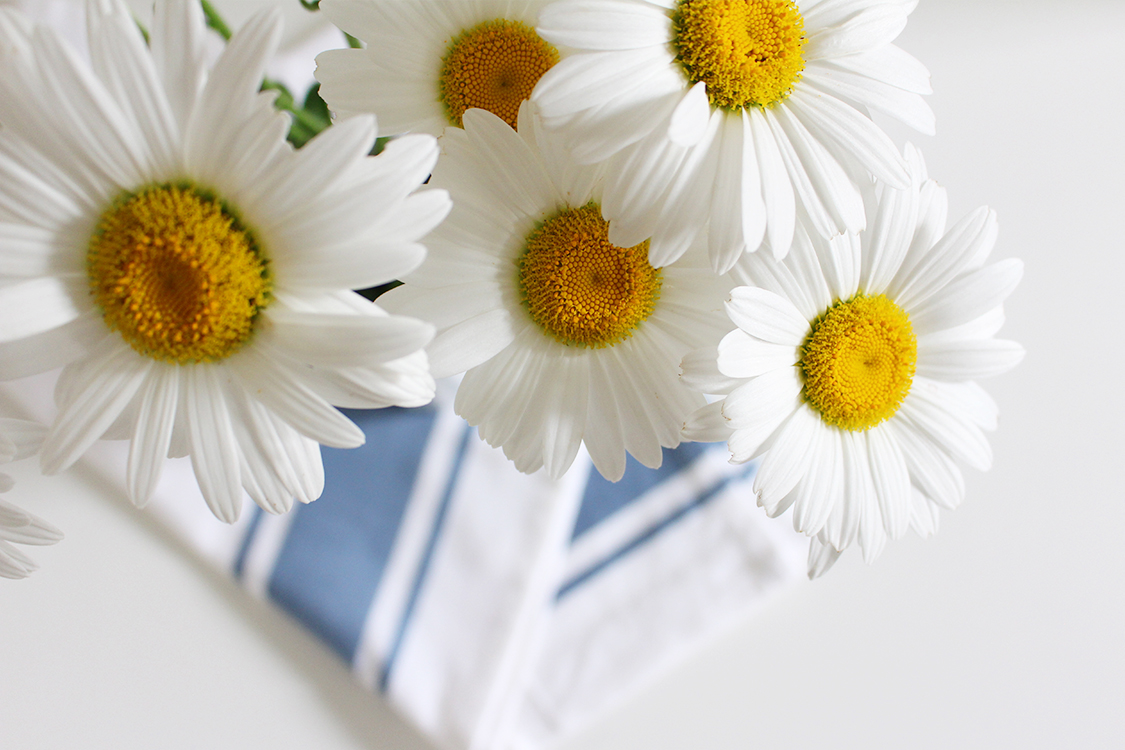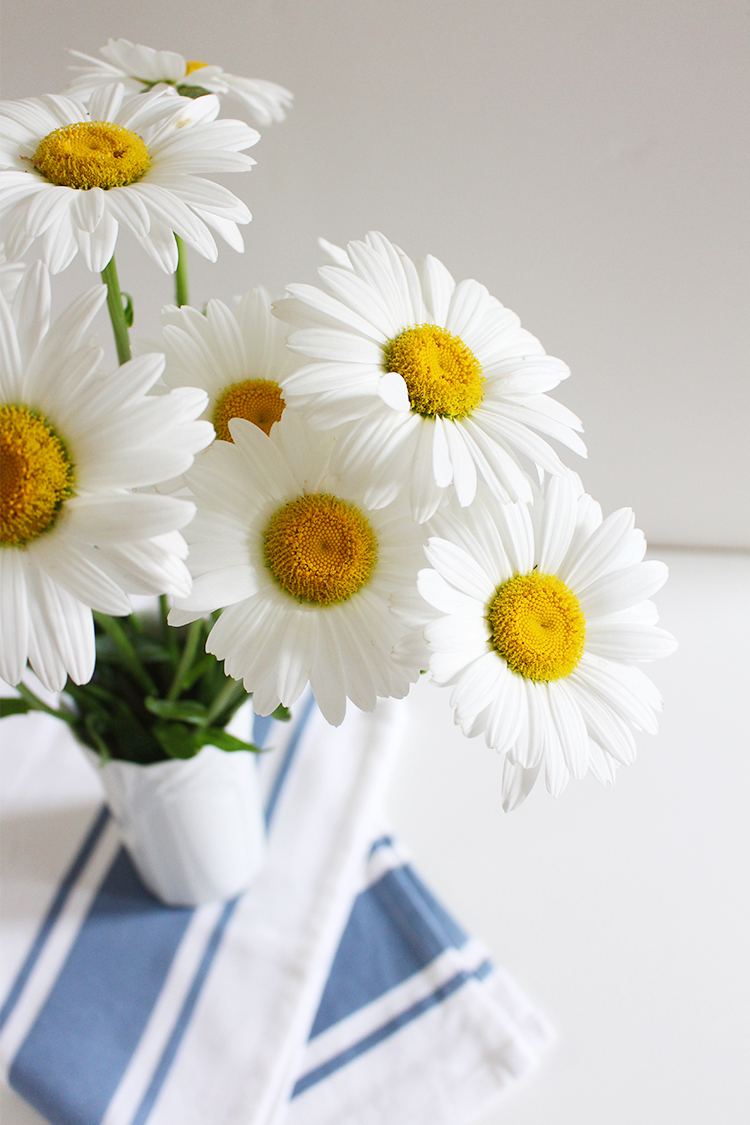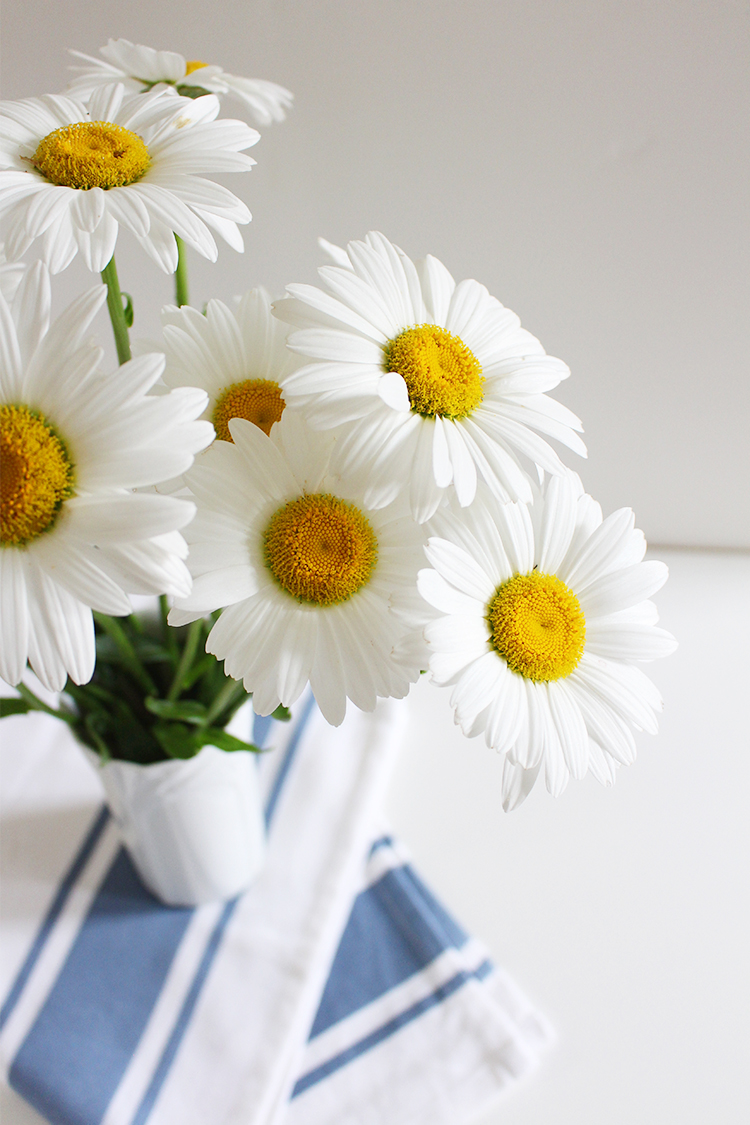 Then it was a matter of finding some fresh local strawberries, which lasted all of thirty seconds after I took their photo.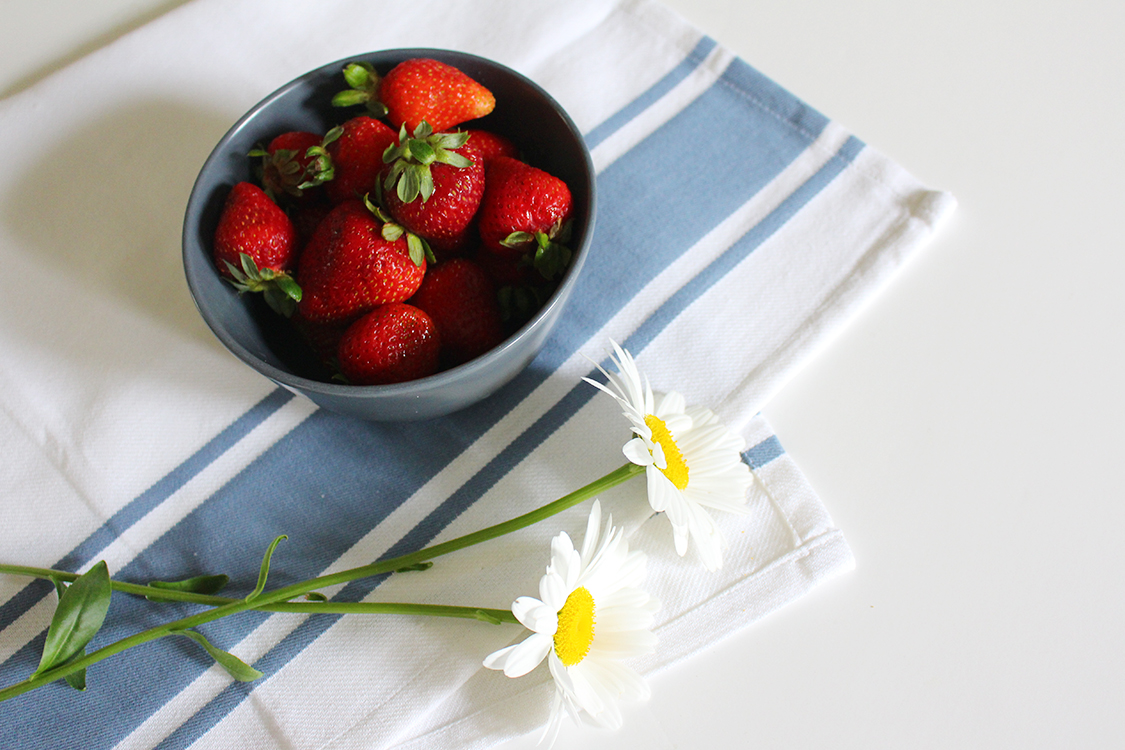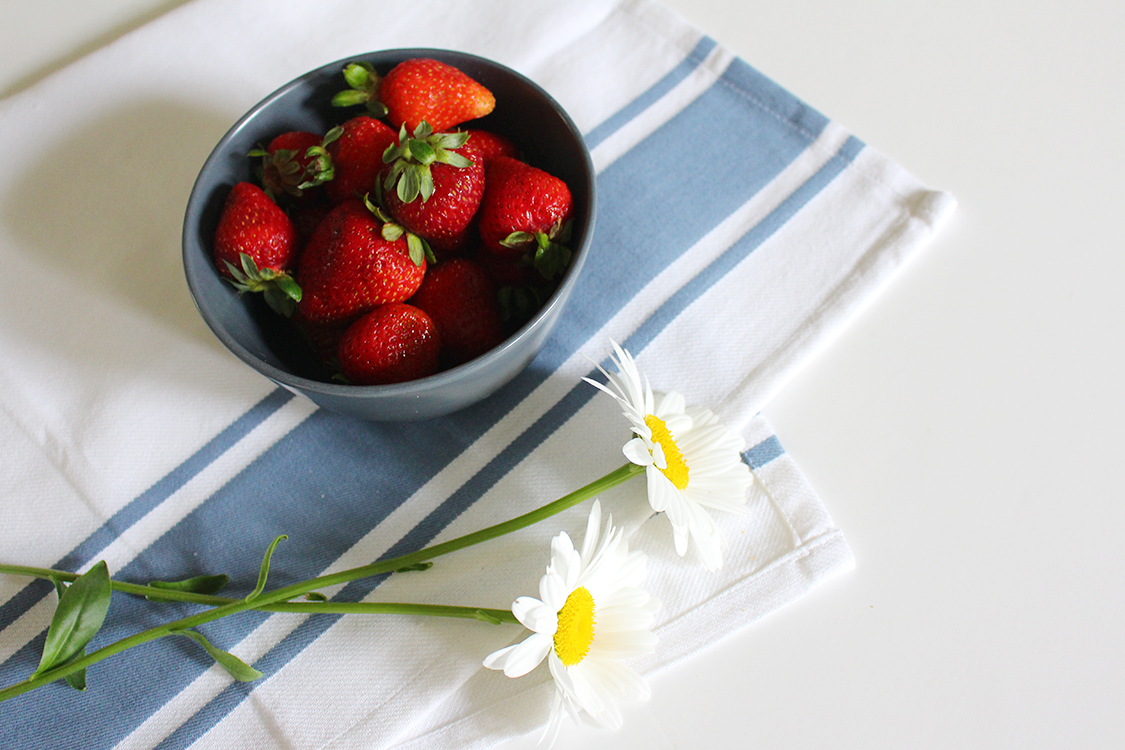 Next I picked up some copper measuring cups. Half of my old set was missing and I have a feeling my 'eyeballing' measurements weren't doing my recipes any favours.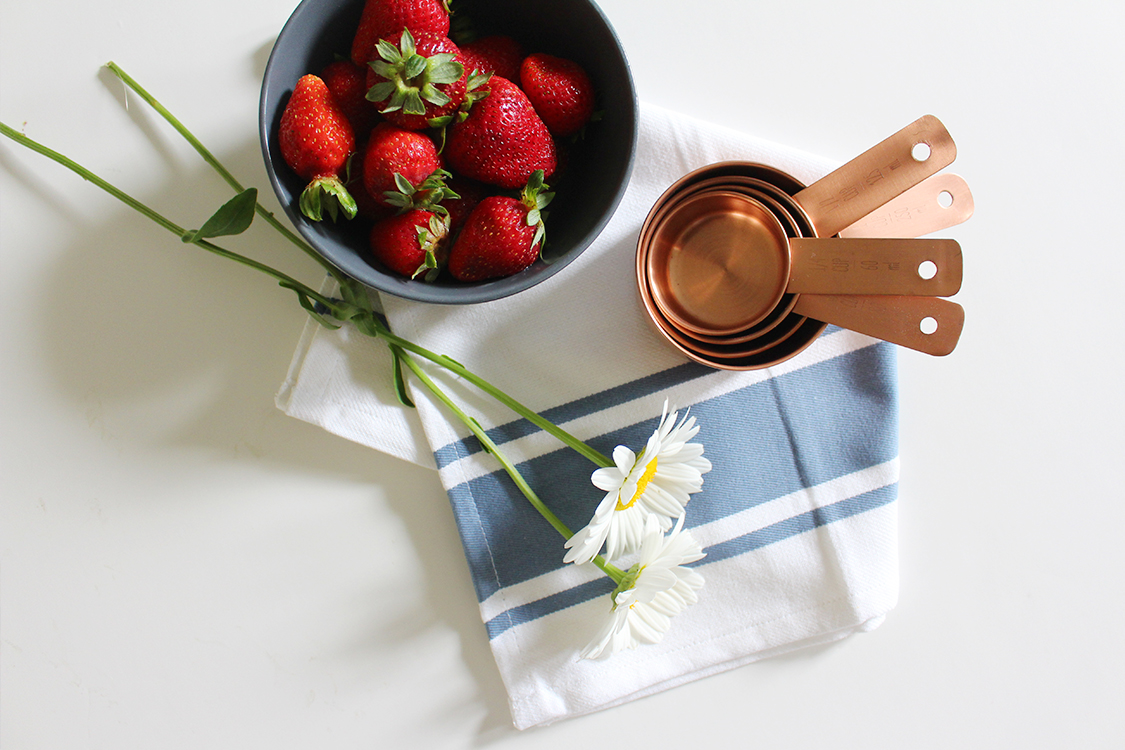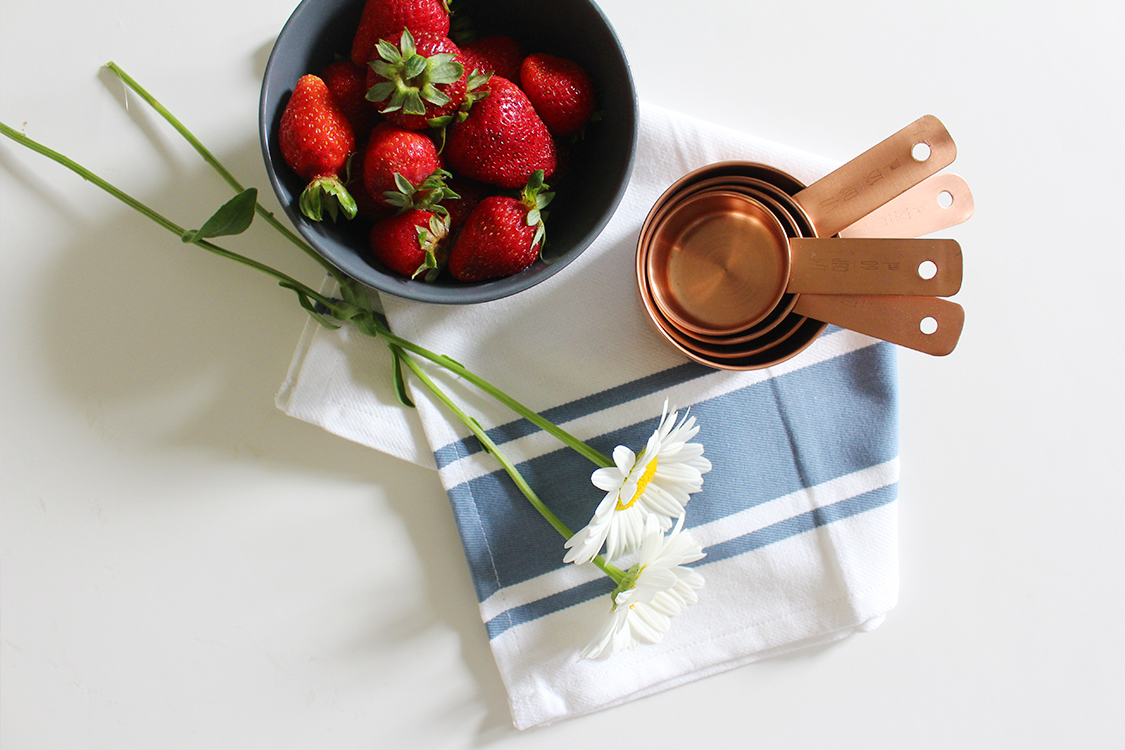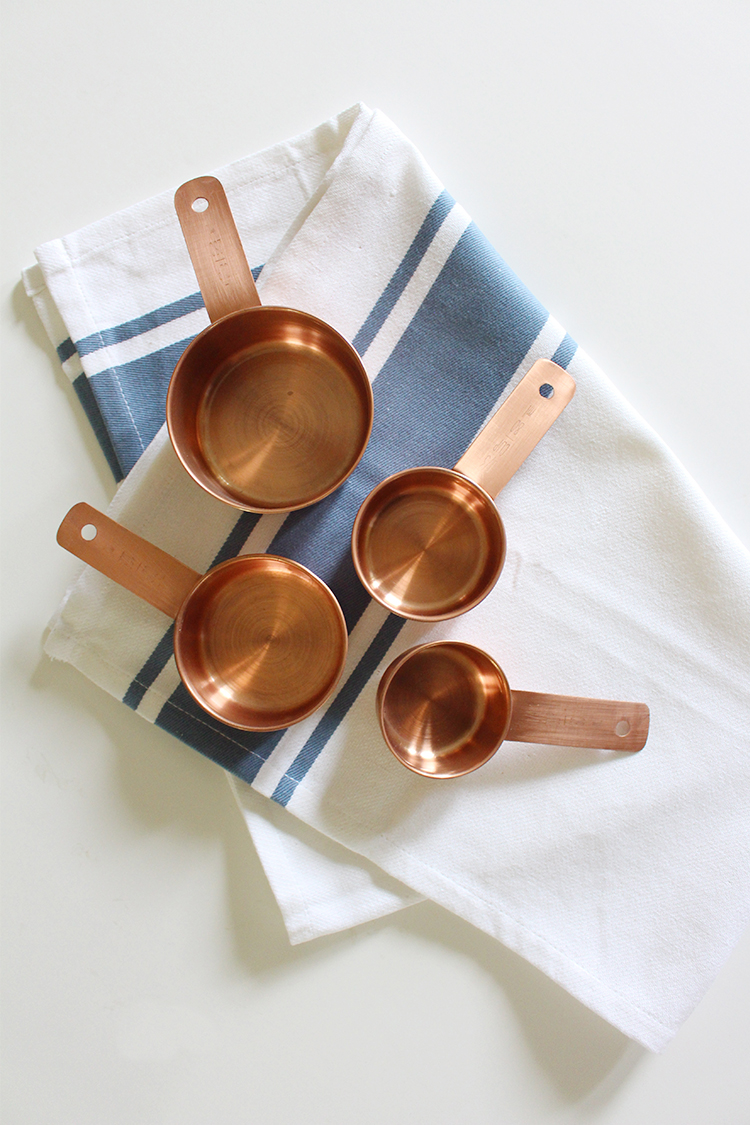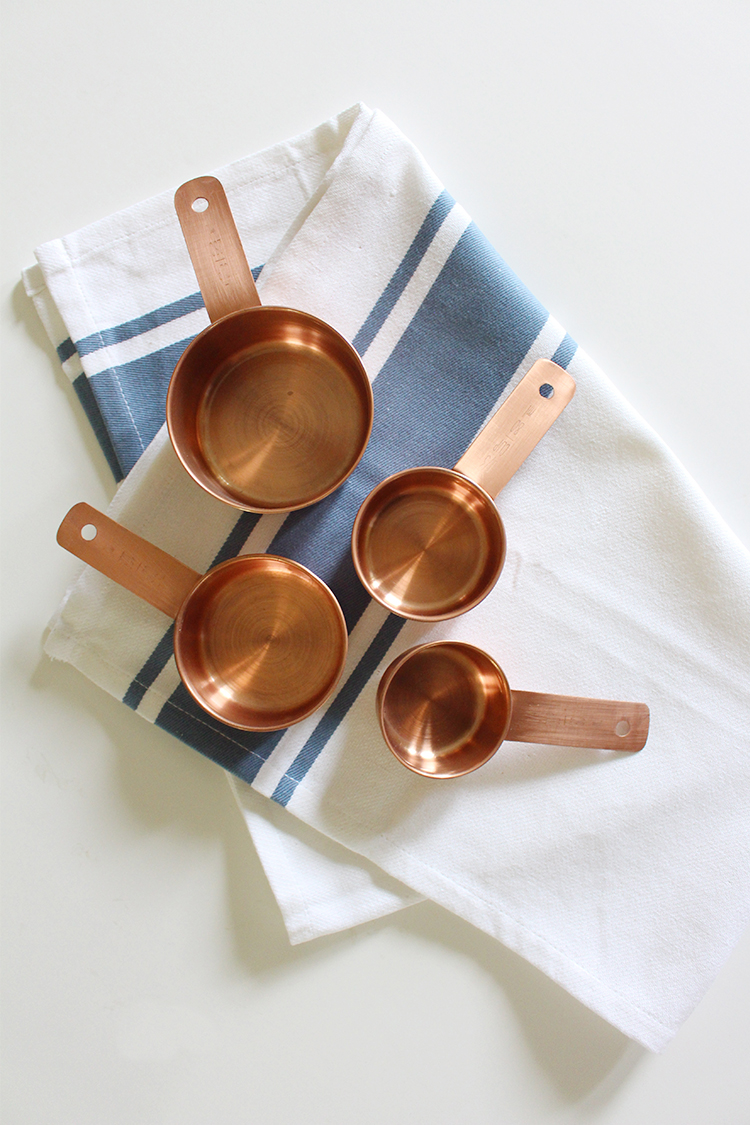 Now it's time to start getting my favourite recipes all in one place. I've had folders, photocopies and ripped out magazine pages all over the place for years. I've used Pinterest a lot while cooking but find my phone ends up in precarious places like teetering over the edge of the sink or covered in olive oil and pepper. A good friend gave me this adorable recipe tin and organizer earlier this year and it's just perfect for keeping my recipes safe and sorted.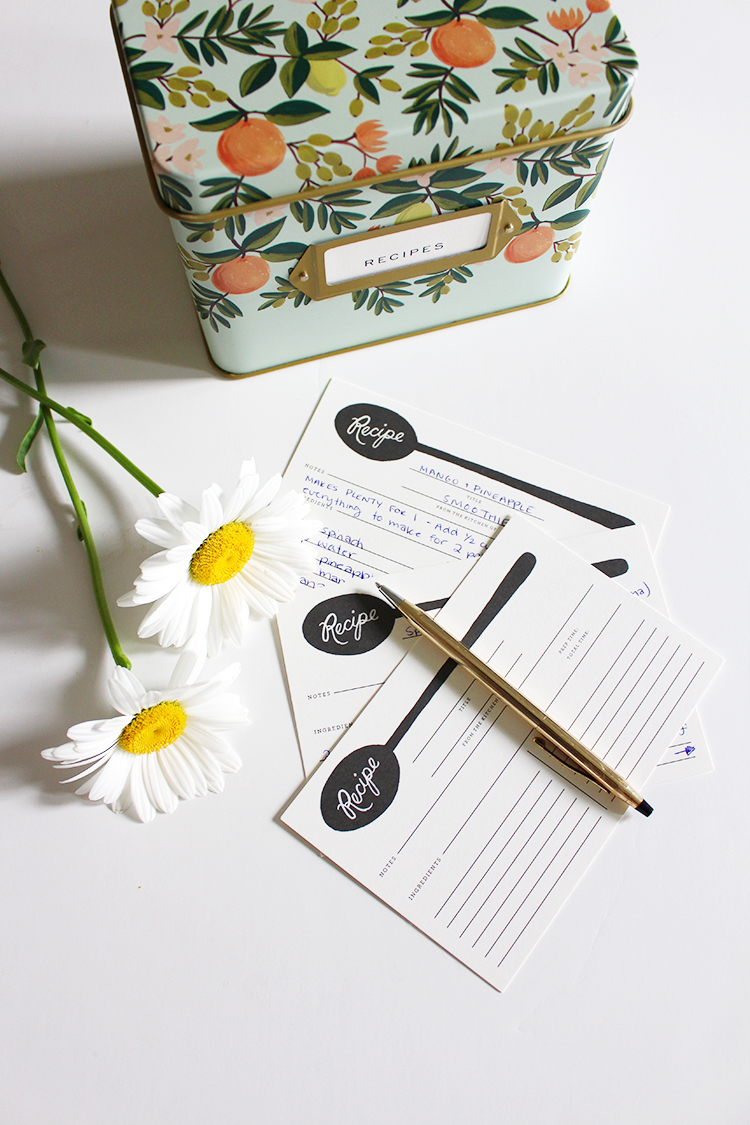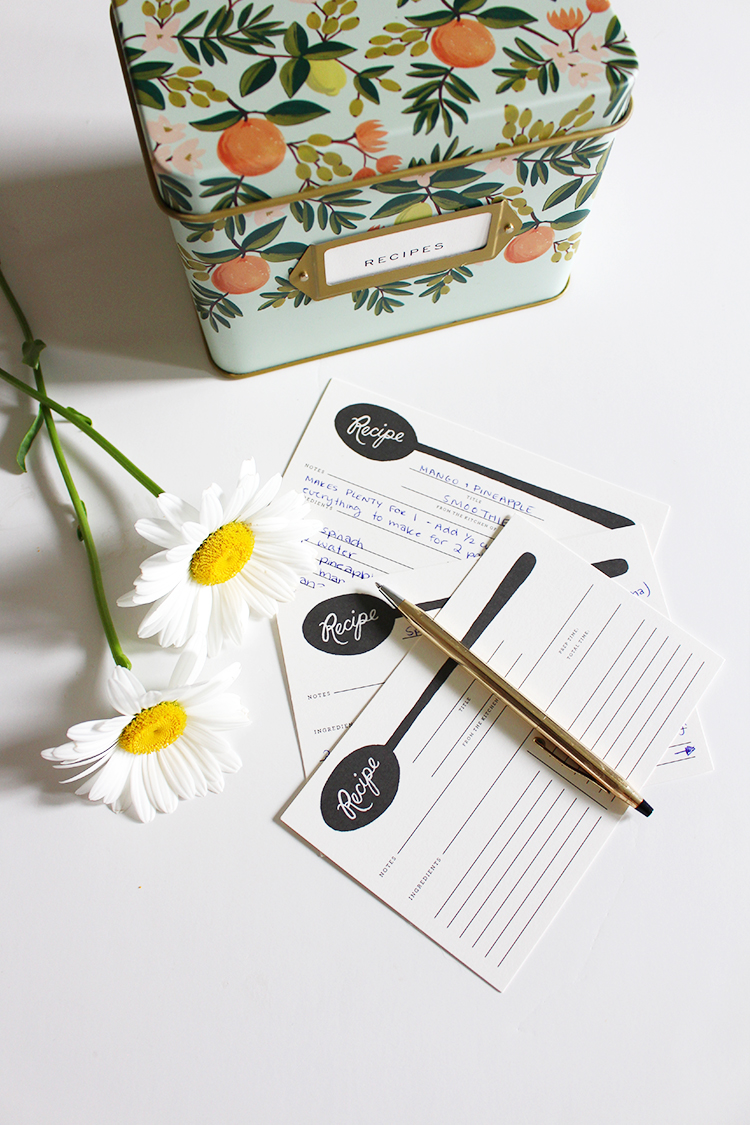 With those additions I'm feeling much closer to my dream kitchen experience. Now it's just a matter of becoming a chef worthy of said kitchen!
Dish Towels West Elm // Copper Measuring Cups (in-store), measuring spoons available > West Elm // Recipe Box Rifle Paper Co. // Gold Pen Cross // Blue Bowl Old IKEA